January was one of those you-sneeze-and-you'll-miss-it months for us. It just flew by! Is it really already February? Crazyville. So before our behind-the-scenes-book-stuff threatens to completely erase our memory of this month, we like to take a moment to look back on all that we've done at a glance (and gather all the links in one handy place for ya). And of course we tossed in some never-before-seen stuff for kicks. This month we were all over the place as usual, but focused a lot of our time on the kitchen along with making a mini kitchen for Clara and tackling some random stuff that we've been hoarding in the playroom in what we affectionately like to call our "Dude, Get On That Already" Challenge. So let's take a walk down memory lane, with yearbook-esque superlatives, shall we?
Future Top Chef: Clara, considering the amount of time she spends using the play kitchen we made for her for Christmas. Although the thing she "cooks" most is a bunch of toy animals (they also get lots of fake baths in the sink).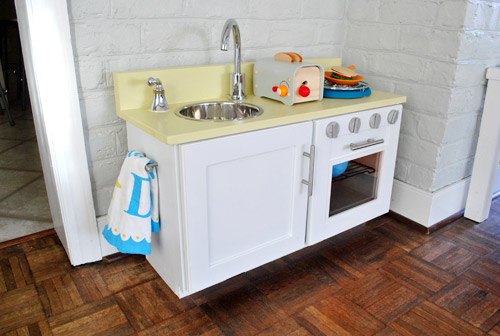 Most Gifted: Us, at least when it comes to recapping all of our Christmas gifts – like earrings, art, art supplies, buttons, etc.
Most Secretive: All of the lady-bloggers (including Sherry) who participated in a Secret Santa gift exchange last month. January meant they could finally reveal their identities and the deets behind the gifts.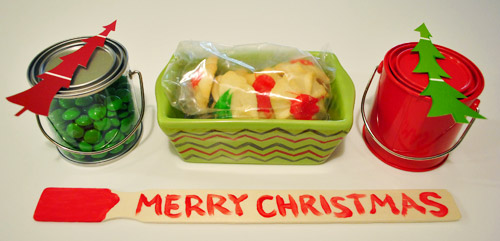 Most Likely To Be In The Dark: Clara, thanks to her new blackout curtains. They're still not officially sewed, but that doesn't keep us from getting some rock star naps lately! Thank goodness. It's like she knows we're trying to knock out five secret book shots in a two hour period so she gives us an extra half hour just to be sweet.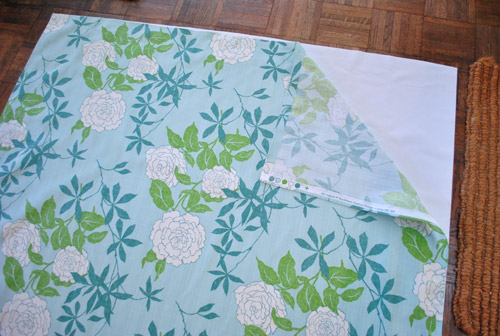 Most Artistic: The wall in our living room, which got a small little art switcheroo (color mats became more muted linen ones). Oh and we shared a behind-the-scenes glimpse into our ottoman. Our over-sharing spirit knows no bounds, apparently.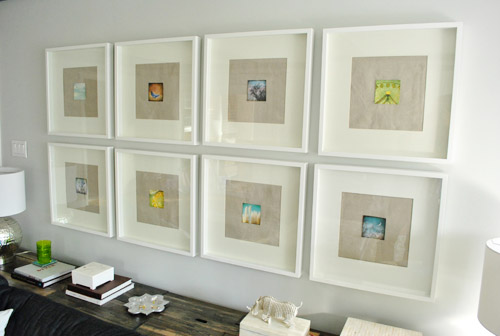 Class Stud: This stool that we made over for a feature in a recent issue of Do It Yourself magazine (after we gave it a little paint and fabric update with some nail heads).
Most Deranged Re-Arranged: Clara's room, which is on its third layout in one year. I guess that's what you get when you try to configure furniture meant for a smaller differently-shaped room into a new space.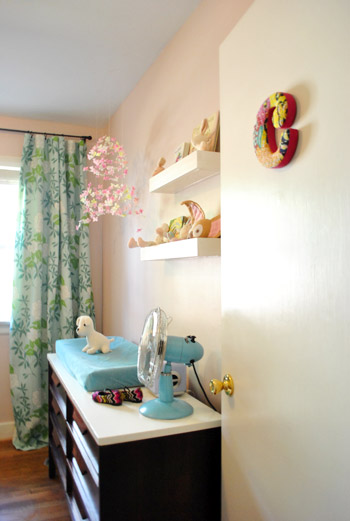 Best Couple: The new sheer curtain panels that joined the existing printed panels (well, half panels) in our living room to beef up their visual presence a bit.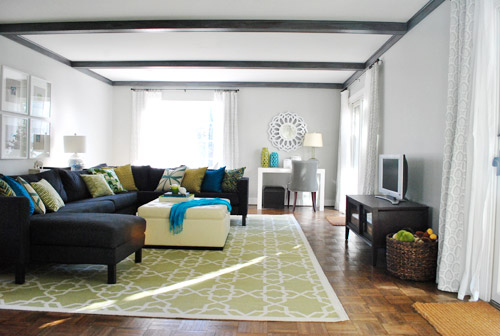 Book Worm: Our family yearbooks! Our big photobook featuring all of the highlights from 2011 arrived in January (and Clara has already learned to request "look at pictures" to go through it together – awwww).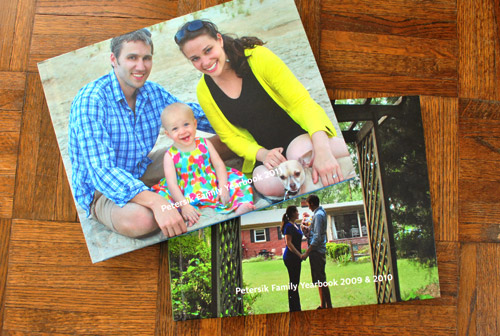 Most Faux-Real: The antlers we sprayed white and hung atop Sherry's noggin in the kitchen as our first "Dude, Get On That Already" project where we have vowed to use things or lose them donate/craigslist them.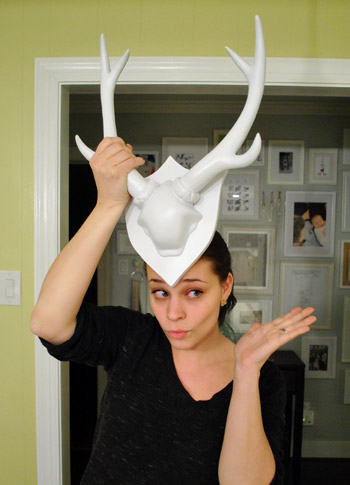 Best Tour Guide: Burger, for showing you around his "room" in our post about hanging a new light fixture in our master closet.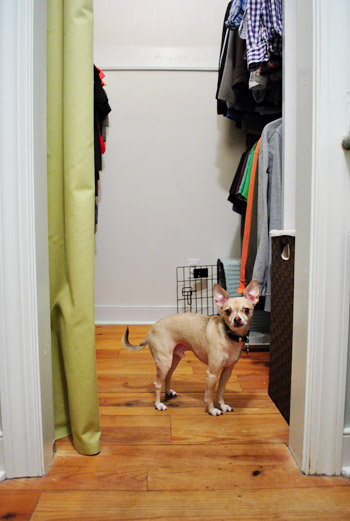 Least Upright: Me, while snagging a few new closet chandelier pics while Burger supervised.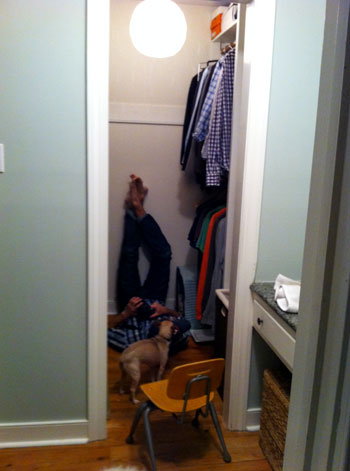 Most Dramatic: The transformation of our cabinets, having (finally) gotten their paint makeover.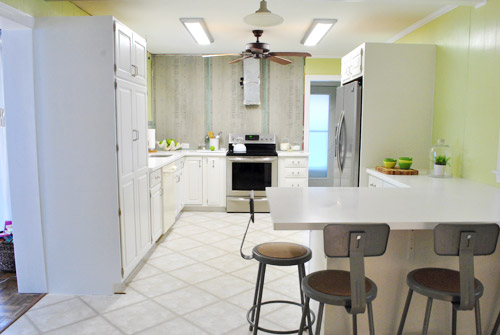 Most Tedious: Installing our penny tile in the kitchen, which required a fair bit of time and concentration – so much so that the process spanned three whole posts. Including this one (where we covered how we figured out how to cut the penny tile)…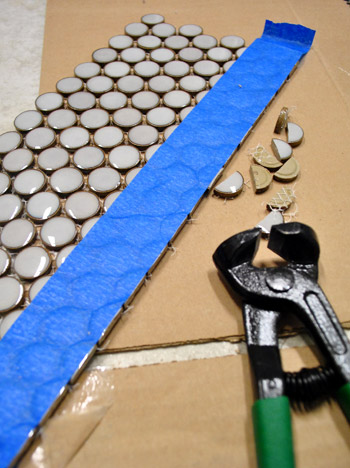 … this one all about how we planned and executed our first (small) wall of tile…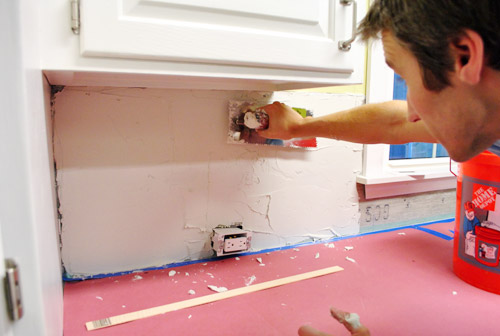 … and this one about finishing up the whole thing (including a video of the thinsetting process). Fortunately it was all totally worth it in the end. We still find ourselves petting it every now and then.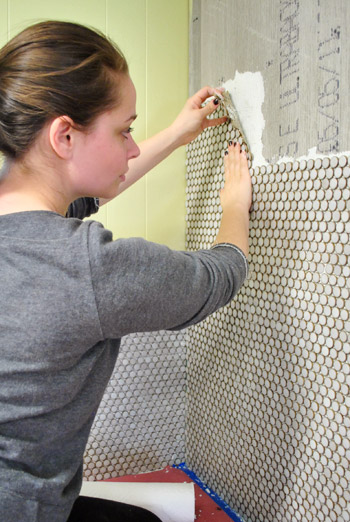 Most Annoying: Me, for getting a Tears for Fears song stuck in lots of your heads thanks to my post entitled "Grout, Grout, Let It All Out." Uh oh, did I just do it again?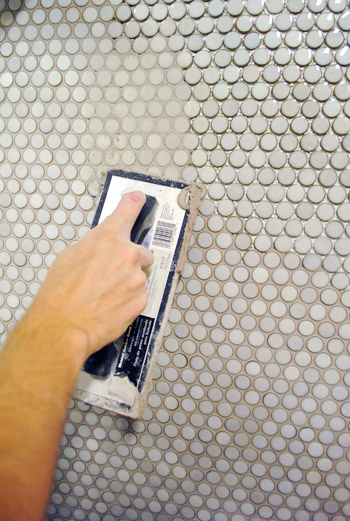 Most Swiss Cheese-esque: The ceiling in our kitchen, which was rocking quite a few holes following a visit from the electrician.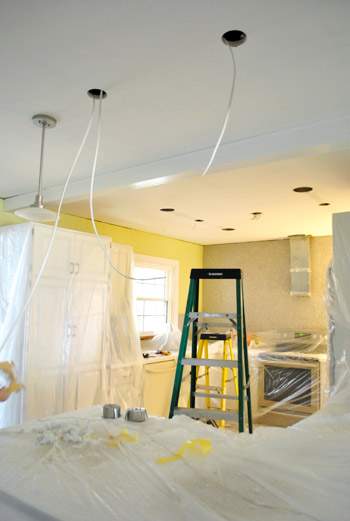 Most Well-Rounded: Our new globe pendant lights over the peninsula in the kitchen.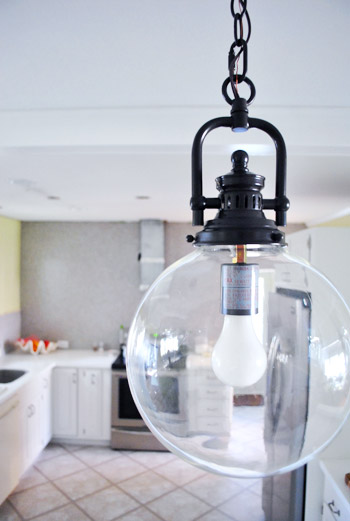 Little Miss Perfect Award: Definitely not Sherry, who owned up to the fact that life isn't always rainbows and unicorns at Chez Petersik in her "The Real $her-dog" post. But that's why we love her.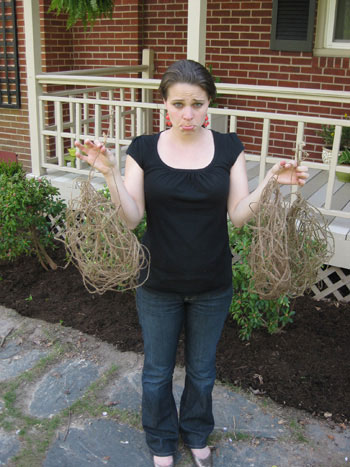 Mr. Mom: me (I'm feeling better about accepting this title thanks to lots of encouraging comments on my "The Real J-Boom" post where I talked about my insecurity about being a work-at-home-dad). Aw, shucks.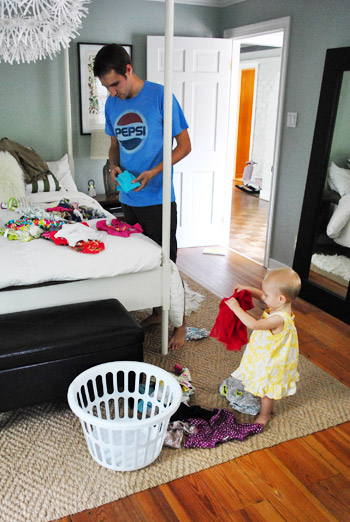 Cheapest: Our Jenn-Air range hood found on Craigslist for $60 (after we talked them down from 65). I'd say it's our best deal of the year, but it doesn't mean much considering we're just one month in. It's like seeing a movie preview these days that says "Critics are calling it the best film of the year."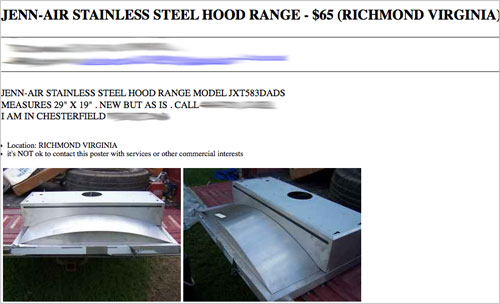 Most Supported: The aforementioned vent hood, which you saw us hang earlier this week (and a bit later – though technically in February – you saw it get all covered up too).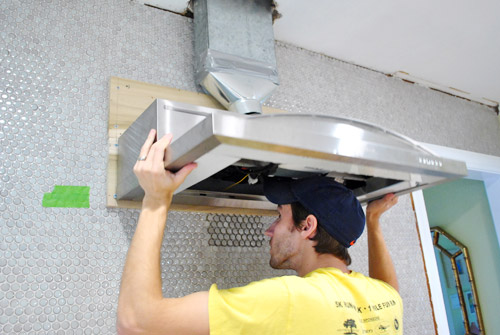 Most Commented: Our post about how we handle less-than-kind feedback (wowsa, it wracked up over 1000 comments in one weekend). Must have been this picture…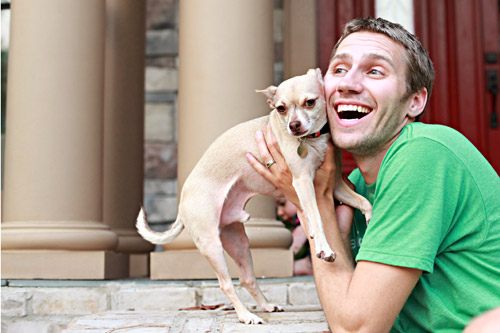 Most Chaotic: Our house, as the perfect storm of kitchen renovations and book photo shoots converge in one typhoon of craziness. Hey, on the bright side – one week of three is officially complete! And we have over 35 projects fully shot (before, progress, and afters) and in the can. Go team!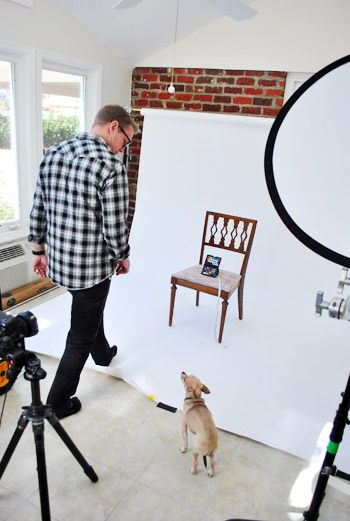 Biggest Chicken: Jarvis, the oversized ceramic rooster that we amped up with some aubergine spray paint.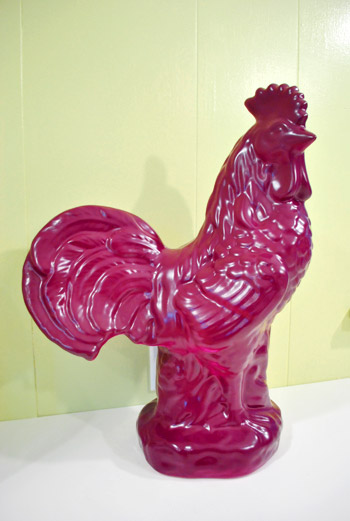 Most Dated: Our page o' monthly round ups that we finally organized (so you can see virtually all our 2011 projects in 12 posts). Guess we gotta go add this guy now…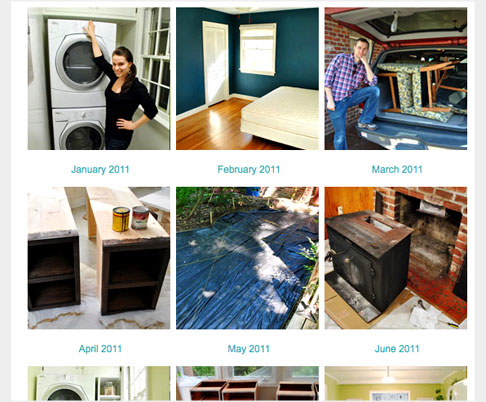 What did you guys squeak out in the first month of 2012? Have you ever made a list of accomplishments to look back on? Feel free to use the comment section of this post to list what you've done (or just toss out a few highlights). It's so nice to take a break from adding things to the to-do list for a second, just to look back and appreciate the things you can mark "done!"