When I was growing up and my parents would take us to open houses for fun, my little sister and I always picked the most interesting room as "ours": the one with the secret compartment, the one with the biggest windows, etc. If we were to tour Kristin's house, I'm sure the attic they transformed into their daughter Ella's bedroom would take the cake by a landslide… and quickly turn into a big fight between my sister and I about who had "dibs." Here's Kristin's letter all about it:
Hi guys! I've been torn for a while about which project to submit, but I'm going to go with my daughter Ella's room because a) the story involves dead pigeons – and what good renovation story doesn't? – and b) it's not a kitchen – our kitchen still kind of stinks – and c) you seem to enjoy a good kid's room with lots of play value and the flexibility to change things up. So here's the story.

When we first saw our home, we were drawn to the mansard roof and the attic beyond. Undeterred by the deteriorated brick walls, the water damaged wood, or the pigeon remains, we saw the possibility in that attic for a treetop bedroom and we were sold.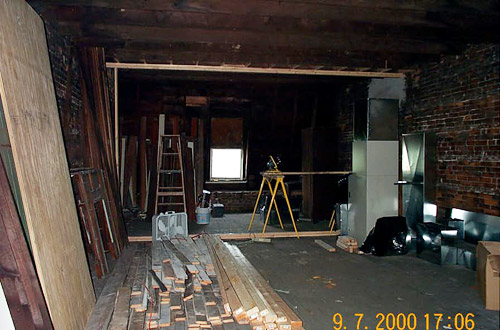 Demolition began and we removed the rotted pine flooring and salvaged a single wall made of tongue and groove pine.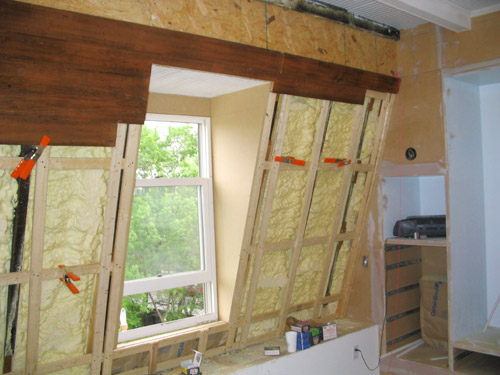 Then we designed wardrobes (we had them fabricated at a local millwork shop) that went in, providing storage and a hiding place for the ductwork that serves this floor and the one below. Next, we covered the exposed rafters and installed beadboard in between.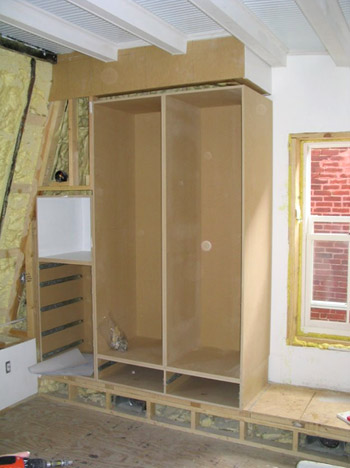 The best part? Those old pine boards were installed on the front wall, adding texture to a wall that has become an ever-changing activity and display wall for our daughter's creativity.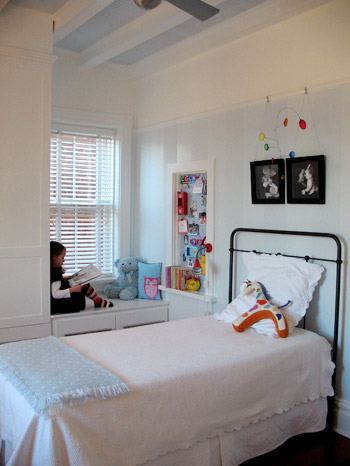 See the map sitting in front of those boards on that angled wall? They're hard to notice in the photos but are really great in real life. The view of the Gateway Arch and the summer fireworks from that dormer are just icing on the cake.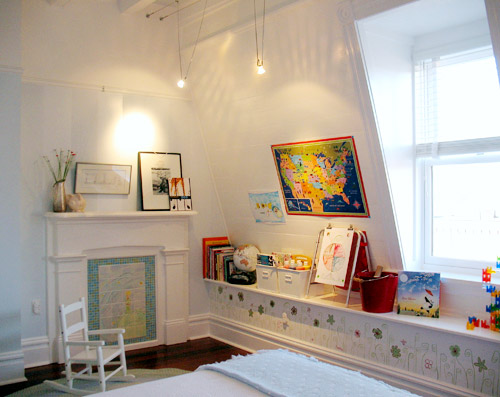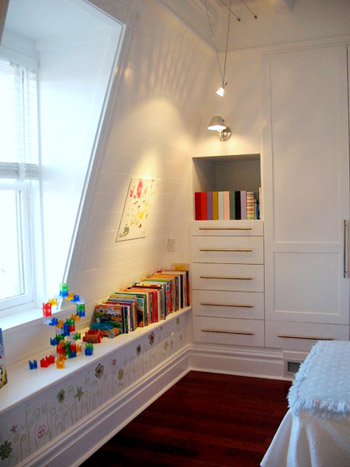 I'll include a before and after of the mansard we rebuilt (well, mostly my husband did since I was pregnant and then we had a newborn. The mansard is an integral part of her room, but was an expensive necessity! So I always joked to Ella that she had the most expensive nursery on the block (slate and copper ain't cheap, but our own labor is!) Enjoy! – Kristin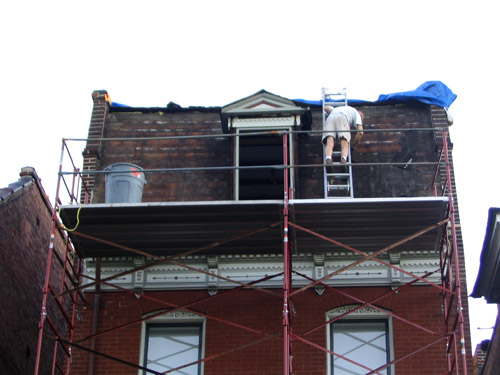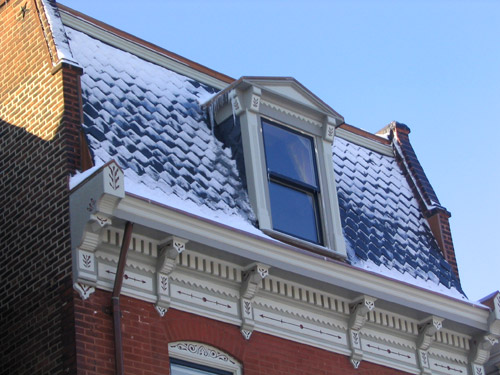 If you wanna read and see more of Kristin's makeover, hit up her blog for the full scoop on what a lucky girl that little Ella is. Thanks for sharing Kristin! Now, who wants to fight me for that room?