Lights. Camera. March recap time! Last month was a busy one – lots of nail gunning (crown & fireplace), playing with paint (including a new color in the kitchen) and even a couple of geeky tech upgrades. So we're taking a moment to appreciate all the things that we checked off of our list in March as a motivator to make April just as productive! Oh and you can catch superlative recaps of the last 2+ years here (in 26 handy posts instead of 870!). Plus, we've got a little clue about what's happening next week in the mix…
Most Colorful: Monday's giveaway. Here's a hint.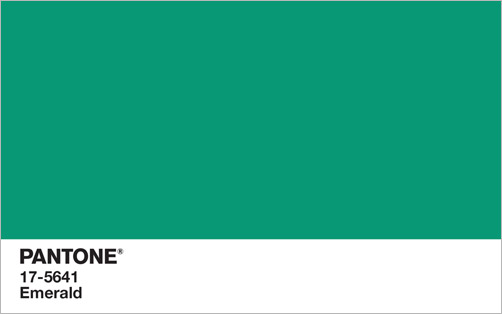 Scariest: Beginning the process of installing crown molding to four rooms, especially considering how poorly it went for us the first time (back in our kitchen renovation, pre-nail-gun). But thanks to two new tools it was a lot easier, which gave me the confidence to actually write a full tutorial this time!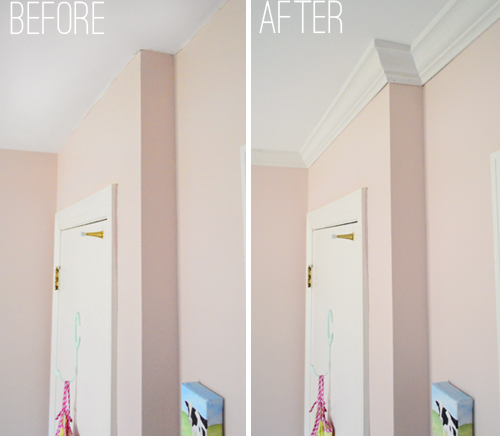 Most Colorful: Sharing our 2013 Benjamin Moore paint picks, which included some ways that we dream about using some of the colors. We'd still love to try this pairing someday…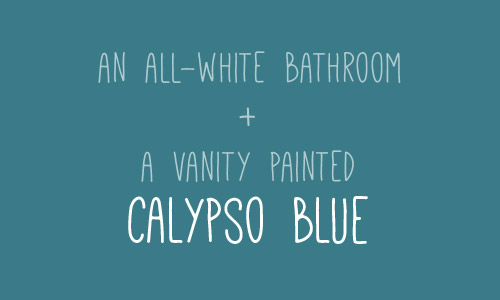 Most Overdue: After living with three non-functional ceiling fixture boxes in our living room for far too long (they were there, just capped) we finally hired an electrician to help us turn two of them into can lights and moved the third so we could hang a pendant light over the table. Finally!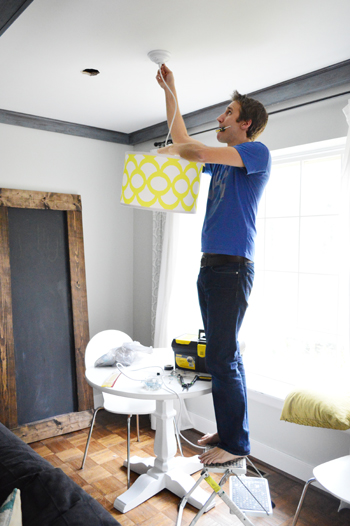 Most Mixed Up: All the decor in Clara's big girl room, which helped inspire this answer to a reader question about mixing prints & patterns.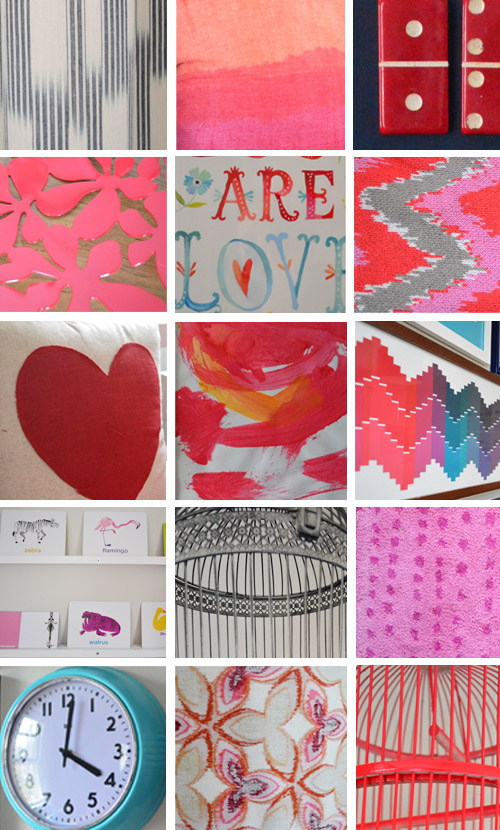 Most Hilarious: This picture that someone tweeted us after this post about replacing the doorbell (as well as other eyesores) in our hallway. Our photo of Burger barking his head off clued them into the fact that this might be up our alley. We laughed about it for days.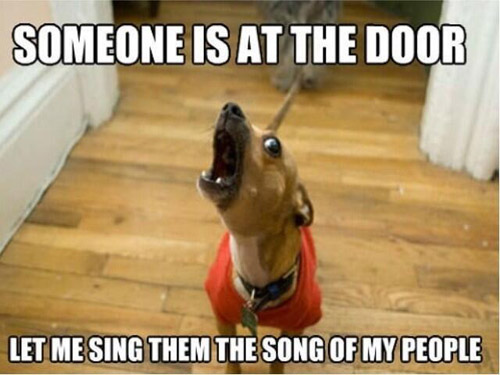 Least Gray Paint With The Name Gray In It: The new paint color in our kitchen. We finally ditched the difficult-to-photography grellow for Benjamin Moore's Colorado Gray which is actually quite blue.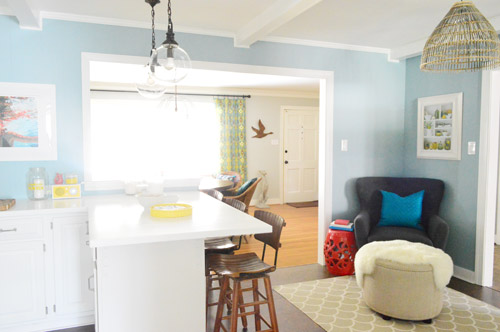 Most Likely To Include Superlatives, But Doesn't: Our family yearbook, which we printed to commemorate everything we did last year (including a list of highlights on the first page and a gallery of instagram photos in the back). We're glad to finally welcome 2012 to the stack.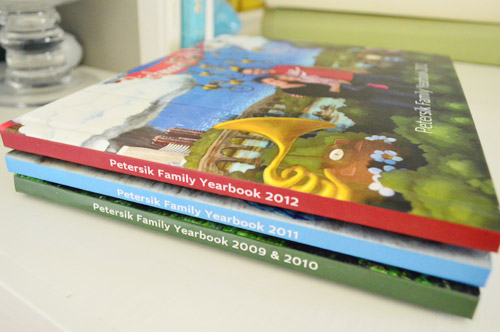 Most Arrow-Happy: Me, at least based on this graphic that we came up with to help explain the plan for our fireplace refacing project. If this makes your brain spin a little bit, that makes two of us.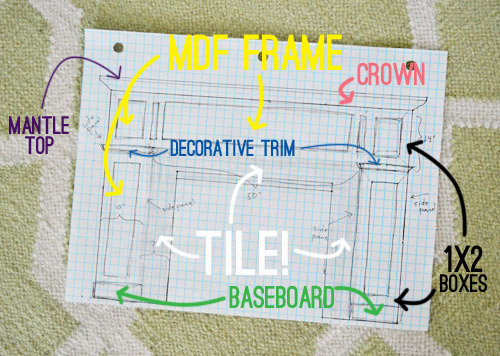 Coolest: This local ice cream store that we crashed to show off some of its inspiring decor – including milk bottle lights, great mixed materials, and even some penny tile!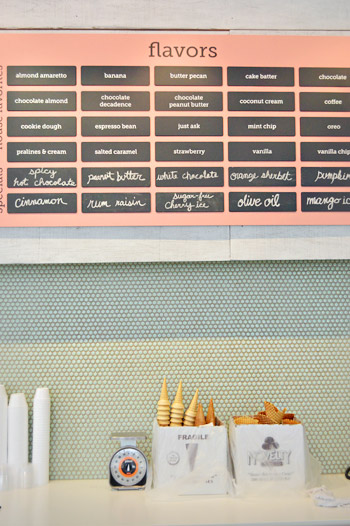 Purtiest: The marble subway tile that we laid in a herringbone pattern along the hearth of our fireplace. One of my favorite things ever. And that's real talk.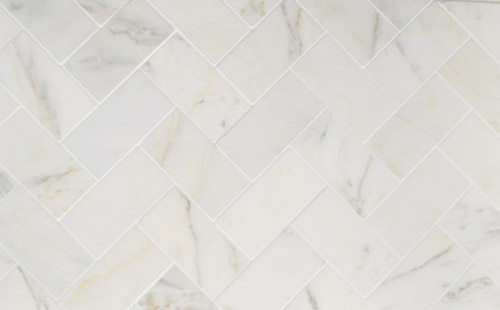 Most Familiar: This house crash that we shared of my sister Emily's home here in Richmond. Usually a house crash happens on the same day that we see the place in person for the first time, so it was fun / weird to be taking photos of a place that's hosted so many family gatherings.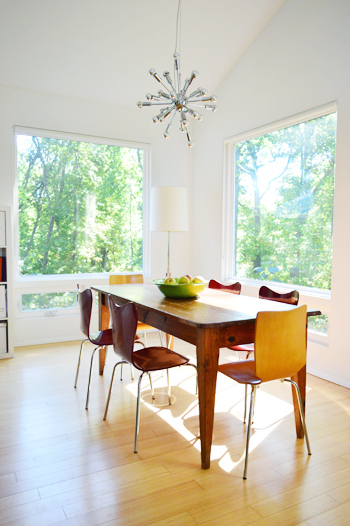 Laziest: Me, although I'd argue it's a sign of ingenuity that I got a remote control to help me click off both of our bedside lamps at night. And c'mon, aren't you allowed to be lazy when it comes to laying in your own bed?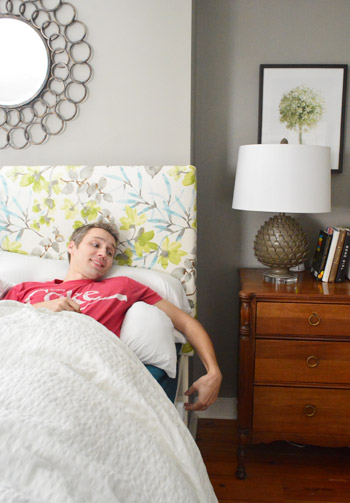 Biggest Nerds: Whoever calculated all of the random stats that we compiled for this infographic-tastic look back at our book tour. Number of hours on a plane? Number of cupcakes received? Who would be weird enough to keep track of such things? Hint: they're pictured below.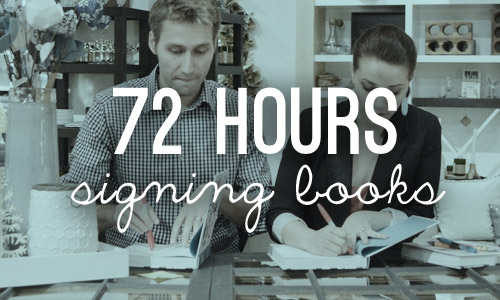 Best Photobomb: Well, "best" might be a stretch. But after barely sneaking my face into this framing out our fireplace photo, I think I was just about the only candidate for the title this month. Come on Burger. Step it up.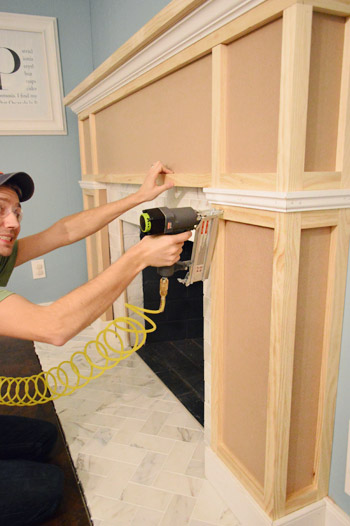 Most Magical: This little sensor that we added to our TV (technically called an IR-extender) that allows us to use our remote despite having hidden the cable box out of sight in a ventilated drawer. Also magical? The Restore-a-Finish that we used to breathe some life back into that media cabinet after decades of grime built up.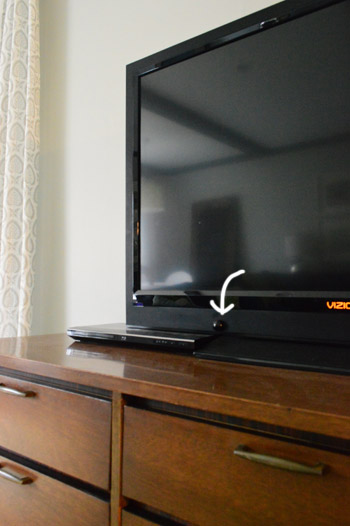 Least Pregnant: I guess everyone in our house could claim this category, but we're gonna give it to Sherry. Her declaration that she's not pregnant and gentle explanation about why asking her (or any woman) if they're expecting can be dicey seemed to really strike a chord with you guys. Almost 1,500 comments later, it currently ranks as our 4th most popular blog post ever. And in case you're wondering, it comes in behind sharing our book tour dates, telling Clara's birth story and announcing Clara's arrival. And it just barely beat out Sherry revealing her Eminem-lovin' past.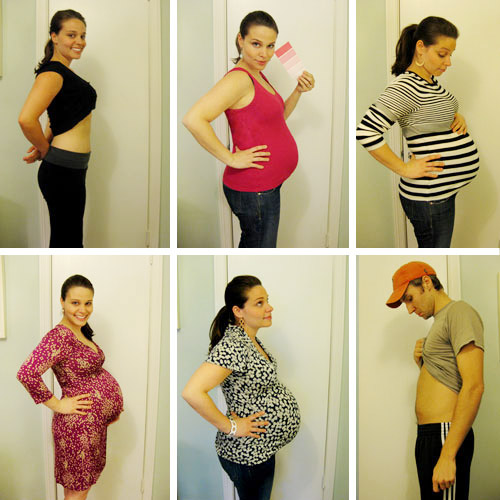 Most Neglected: Our guest room, which has gotten little attention since we first threw it together back in 2010. But we made a quick mirror swap, which brightened up the area above the headboard a bit (and allowed us to answer a common "when do you splurge?" reader question).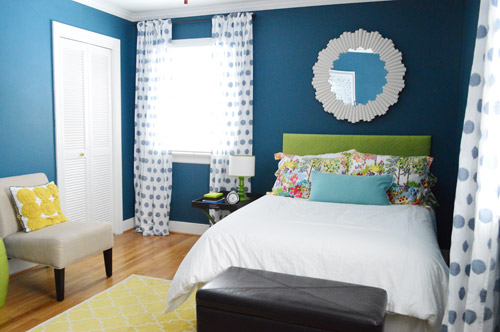 Most Transformed: Our fireplace, once we put the finishing touches on our little refacing project. We're still amazed by the ripple effect of this project (it somehow made the whole kitchen feel a lot fresher).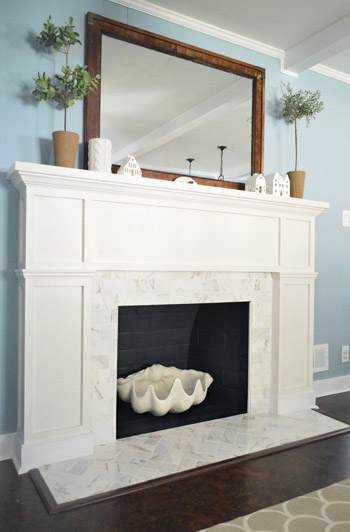 Most Inspirational: These words of wisdom from Silver Tree Art, which were part of Sherry's first experiment in putting temporary tattoos on wood for some easy art. It was one of three little updates in this smorgasbord post, which also included adding a timer to Clara's play kitchen, framing some meaningful metal art, and sharing where one of our book projects finally found a home.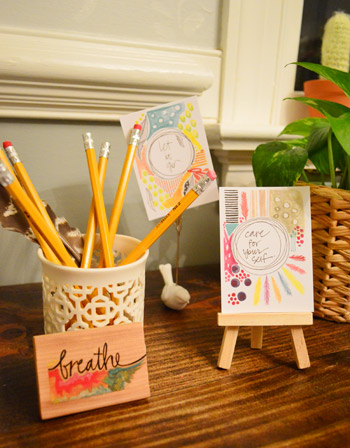 How was your March? If you had to summarize it in one word what would it be? Relaxing? Whirlwind? Productive? Easter-y? I think ours would be: nail-gun-riddled.
Psst- Our latest roundup of Clara Conversations are over on Young House Life, and (predictably) they're our favorites yet. That girl just has a way with words.