(Punny alternate post title: Heard It Through The Giant Non-Grape Vine)
Ok, so remember the ol' crazyvine that was putting the squeeze on an oak tree in our backyard that we mentioned last fall? It's a scene straight outta Jumanji.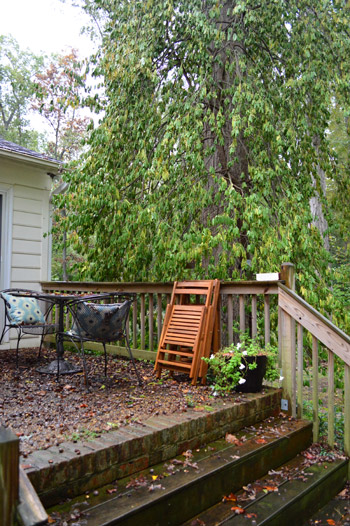 About half a year ago we cut the base of the vine…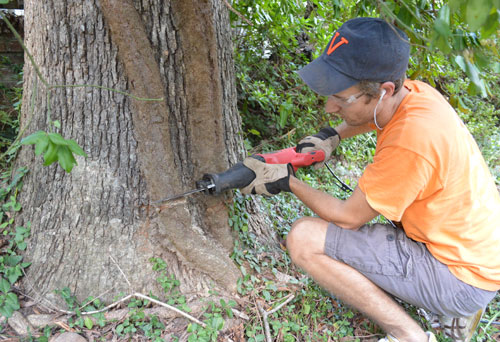 … in an attempt to kill it and rescue our oak tree from its death grip.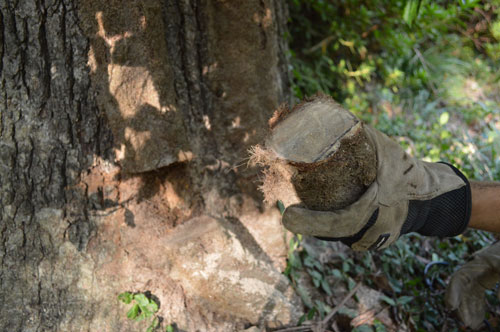 And then it just sat there, a la Rose in Titanic. It never let go. And things took a turn for the ugly when the leaves and branches got all dry and dead.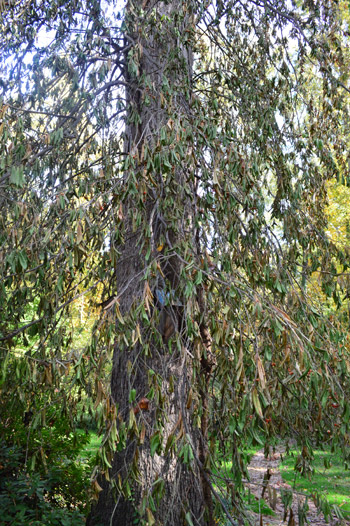 So after 6 months of waiting for it to give up the ghost and magically fall from the tree, we decided that we'd need to take matters into our own hands… with the help of some pruning shears. Basically our method was to clip each dead branch off right at the base where it met the vine since we couldn't wrestle the vine itself from the tree (it was literally as firm as cement on there, and we didn't want to damage the oak).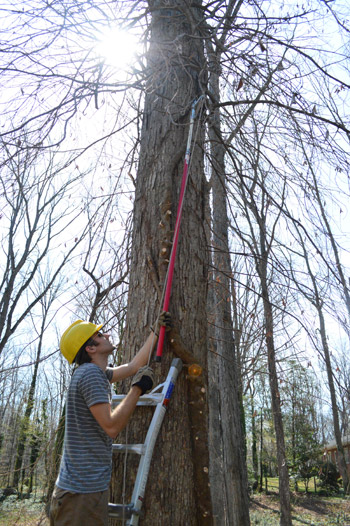 Miraculously we could reach almost every last branch thanks to a ladder and a long handled branch cutter for those upper portions.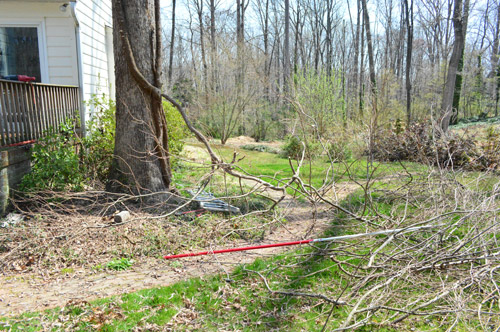 Here's a before shot for ya from last year: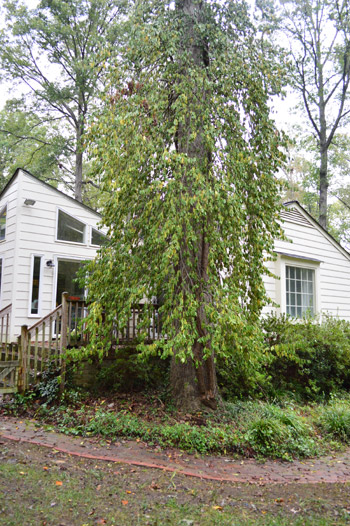 And an after that I just snapped this morning: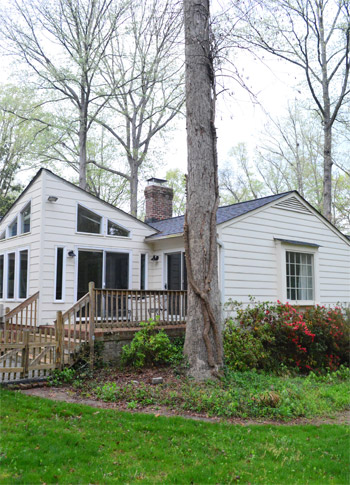 It's nice to no longer have what appears to be a tree that's eating the house.
One more before: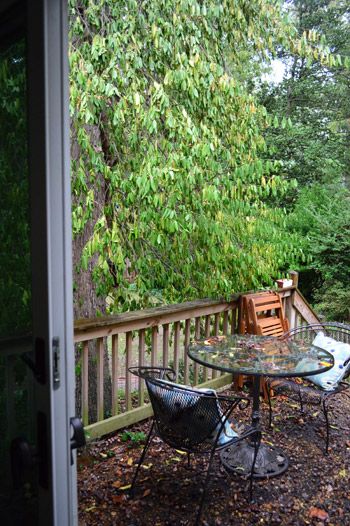 And an after from that angle now: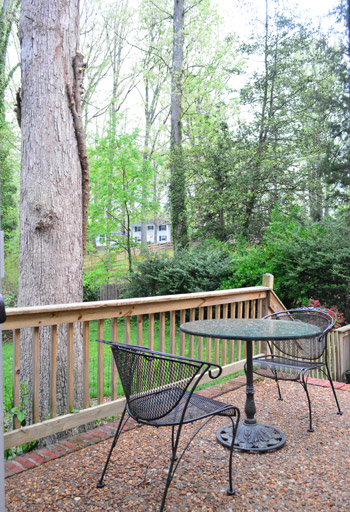 I love that there's not a giant vine weighting down the oak anymore, and the new openness of the upper patio is awesome. It used to feel pretty closed in – and so many berries and pointy leaves (both of which the vine produced en mass) used to fall all over the table and chairs. It's nice to be free of that dusting o' junk.
So that's how you ignore a vine for a few years, then attack the base, then wait for it to surrender and fall to the ground by some vine-miracle, and then make things happen with some shears and a ladder. Any pruning or yard stuff going on in your neck of the woods?