Last year is soooo, well, last year. But before we bid it a formal adieu, let's get into one of our favorite annual happenings: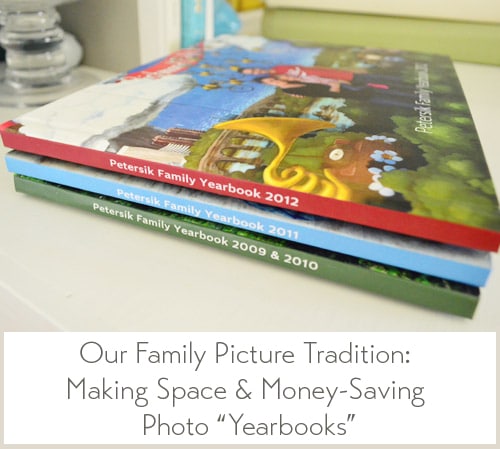 Yup, we're currently experiencing a resurgence of 2012 love thanks to the recent arrival of the 2012 Petersik Family Yearbook.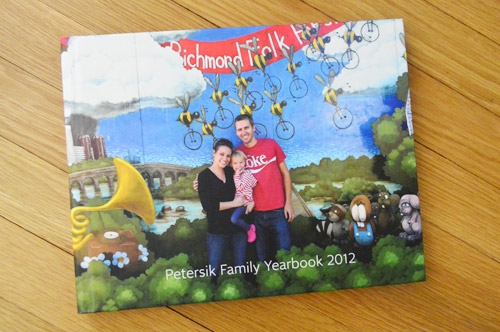 We love ordering a photobook each January (which we share every year) to encapsulate the previous year's favorite photos. We were big fans of the first one that we bought back in 2010 from MyPublisher, so we've stuck with them each year since so that all of the books look similar (plus, we love the quality). So with the addition of yearbook number three, we're finally starting to have a nice little collection going.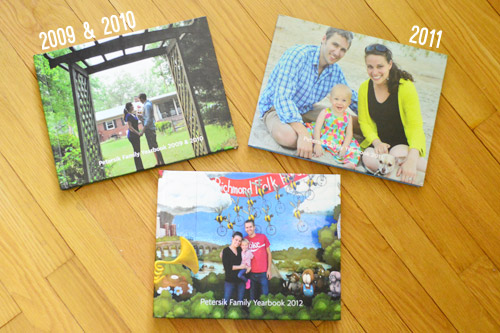 This year's book was a bit late in coming because I'm very strategic about ordering from MyPublisher. I like to use up the maximum allowed number of pages (100). But since you pay per page (after the first 35) it usually costs over $100 per book. BUT, I get MyPublisher's promotional emails every week (maybe I signed up on their site, I don't remember) and I know that they regularly run a "FREE EXTRA PAGES" discount. So even though I put the finishing touches on our book in early January (I was quite eager this year), I camped out for weeks while I waited for them to run that particular promotion. And I'm so glad I did. Boom, $80 saved.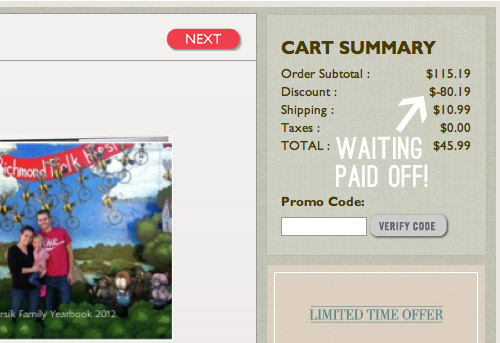 Just like we did with last year's book, we opened with a "highlights" page to sort of summarize the year in a few bullet points.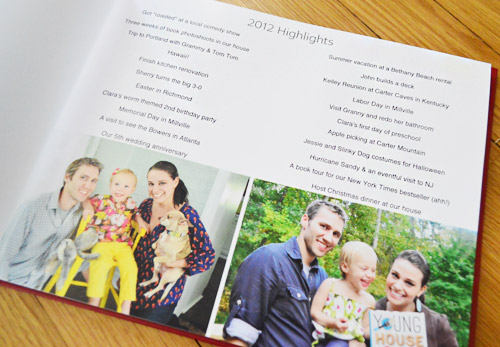 But rather than just re-type them for you guys, we thought we'd share some of the corresponding pages inside. So here goes nothing!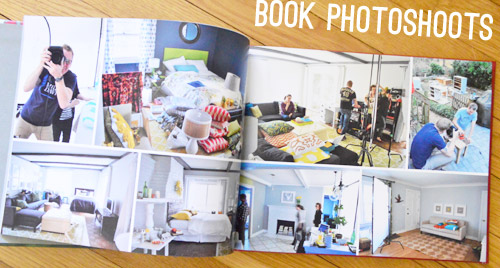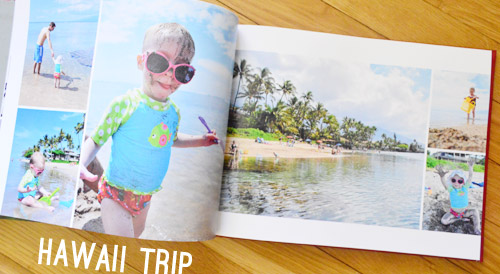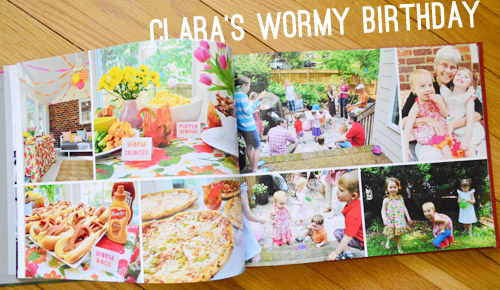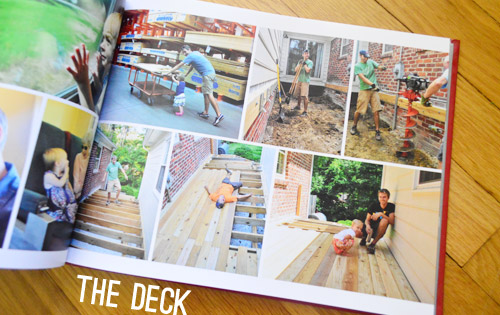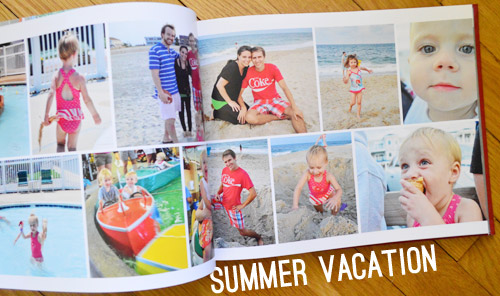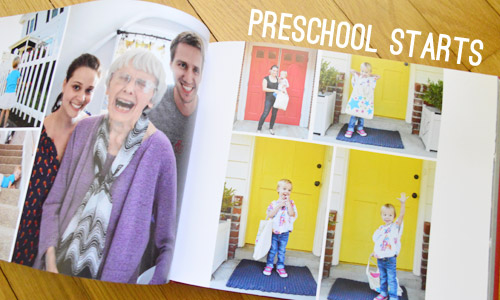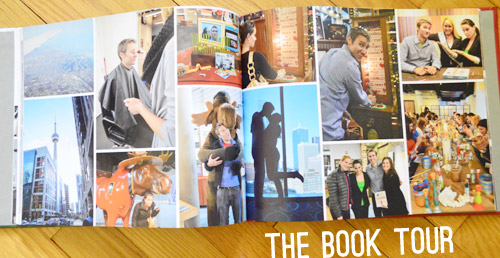 Some of the other bullets were:
One new thing that we did this year was also to include a special Instagram section at the back. Since 2012 was the year that we got started addicted, it was only fitting that we dedicated a few pages at the end of our family yearbook to some of our favorite little candid snapshots.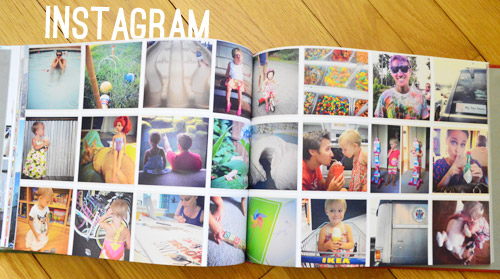 Now the only bummer is that we've gotta wait another ten months or so 'til we get to make the next book in the series. Oh well. I guess in the meantime we'll just try to take lots of photos. Somehow I don't think we'll have an issue with that…
Oh and I think this shot really demonstrates the value of these books as a way to document your life year by year.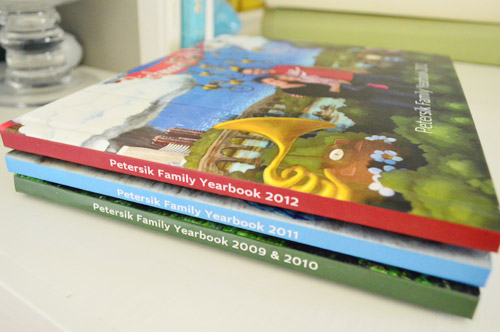 Three photo albums wouldn't be nearly as thin and easily storable or displayable (their pages are thicker and their bindings are huge). But we imagine that even after a decade of yearbook-making we'll be able to easily store (or display) ten or more of them in a nice little stack, as opposed to a decade's worth of photo albums, which could easily take up an entire shelf.
And when it comes to cost, hello money in my pocket.
If you do the math, 100 pages of photos with an average of 7 photos per page = 700 photos. Which is a TON of photos for each year, but we're snap-happy like that. And it usually costs around 15 cents per picture on sites like Target or Shutterfly (that's their best "bulk" price), so for 700 prints it would be $105! But you'd still need to buy albums if you were doing it the old school way (at Target they're around $15 for each album, and they typically hold 200 photos, so to store 700 you'd need four albums! So to get a nice custom made book for $45.99 versus spending $165 for traditional prints & albums – well, we're down.
You can read our original post from 2010 with a little more about why we became photobook converts in the first place along what we put in that album. And if you've got another system – or an alternate photo storage trick – we'd love to hear about it. Until then you can find us taking pictures. Lots and lots of pictures…