Just thought we should mention that we recently welcomed a new member of the family.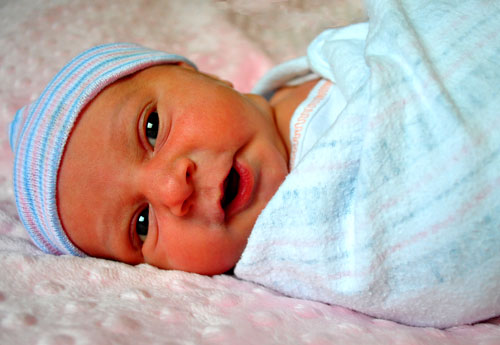 On Friday the 14th at 5:57pm, Clara Kenley Petersik was born with a paint brush in her hand weighing in at 7 lbs 10 oz and measuring 20.5 inches long. We're insanely in love with her. And she and Burger are already best buddies. Seriously, he thinks it's his job to stand guard next to her at all times.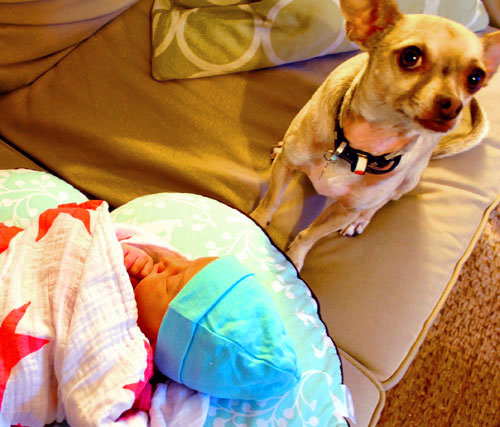 Clara was named after John's grandmother on his dad's side. And her middle name, Kenley, is an homage to my dad (Ken) with John's mom's maiden name worked in there (Kelley) along with a reference to my great aunt on my mom's side named Lee. Gotta love rooms and names that multitask.
We're all home from the hospital and happily settling back into life here at Casa Petersik (there's nothing like a four day hospital stint to make you miss your house like crazy). Yes, we actually had an extended stay due to a pretty terrifying scare during Clara's birth (an unexpected placental abruption paired with an umbilical cord prolapse had a slew of wonderful doctors and nurses performing an emergency c-section in under three minutes to ensure that Clara was a-ok). But although her delivery was anything but restful, we're both over the moon that she's 100% healthy and 1000% adorable (not that we're biased or anything).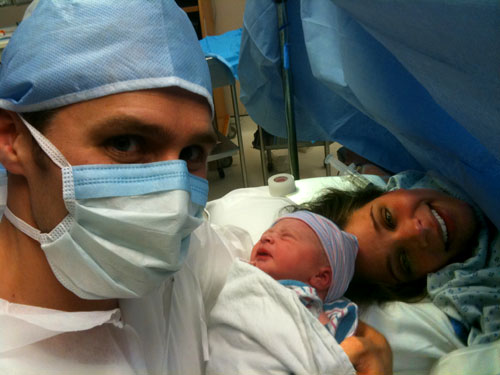 And now that we're all back home, Clara really seems to be enjoying her new surroundings. Everything from the chandelier in her nursery to the mantel in the den have caught her attention. She even smiled when we showed her our laundry nook (ok, maybe it was just gas).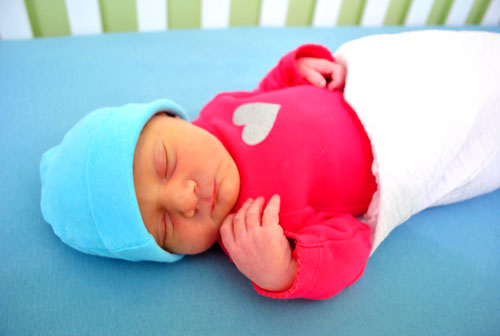 In short: we feel like two of the luckiest people in the world. And we're so thankful to be able to share this amazing time in our lives with such wonderful readers. Thank you all for the well wishes that you've passed along throughout our big journey to parenthood. We can't wait to detail all the ways that our house grows and changes to accommodate a little person and we promise to share all the organization, storage, and simple living tips that we pick up along the way (while tackling even more DIY adventures and cheap-o room makeovers of course).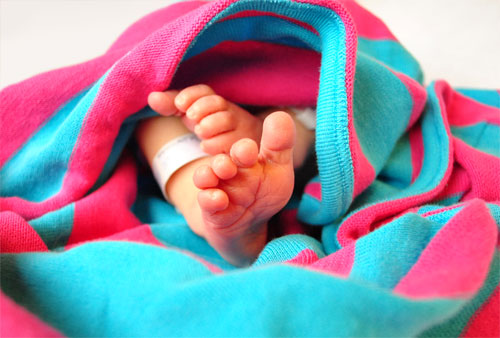 But now back to our regularly scheduled blogging. We have a killer house tour to share, so stay tuned…
Psst- We'll also be announcing the random winner of the big baby pool (and a $100 West Elm gift card) tomorrow, so stick around.