Um where did April go? The shower-iest month seems like a distant memory by now, but it was filled with outdoor makeovers, bathroom updates, shades a plenty, and even a bit of rapping. So we're taking a moment to appreciate all the things that we checked off of our list as a motivator to hopefully make the coming months just as productive. Oh and you can catch superlative recaps of the last 2+ years here (in 27 easily skimmed posts instead of nearly 900 long ones!). Plus, we've got a little clue about what's happening next week in the mix below…
Most Photogenic: Next Monday's giveaway, which should make all of you fellow Instagram addicts pretty dang excited.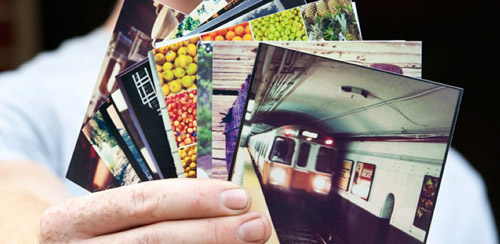 Most Foolish: Us, for kicking off the month with a faux rap video in honor of April Fool's. A few of you even fell for it or wanted it to be longer (jiggawhat?!).
Most Delayed: Adding crown molding to the tops of our kitchen cabinets… finally. Something about being on a crown molding kick made us bite the bullet and polish those guys off.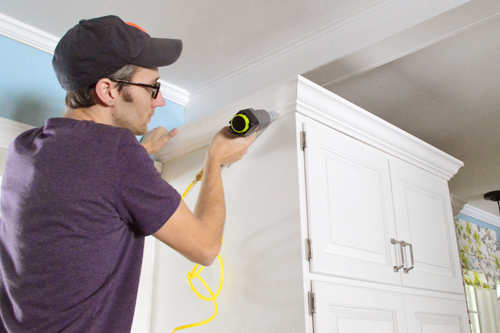 Most Awesome: Finally getting our "Things That Are Awesome" print hung up in the guest bedroom as part of finishing off that side of the room (and adding a colorful little bookcase too).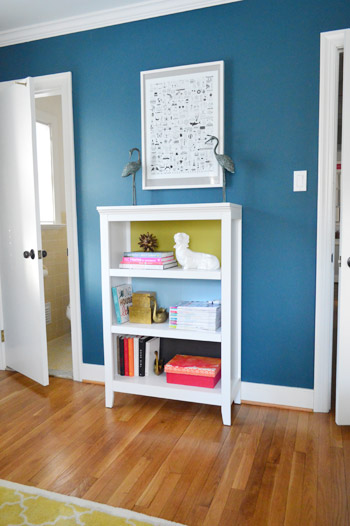 Most Weirdly Amusing: In this updated video tour of our house, a towel falls off a hook at one point. I have no idea why that cracked us up so much…
Most Worldly: The map calendar that we cut apart to create a series of art for our hallway. It makes for a nice visual wish-list of places we'd like to go, since so far we've only been to one of the eight cities shown. So yeah, we should get on that.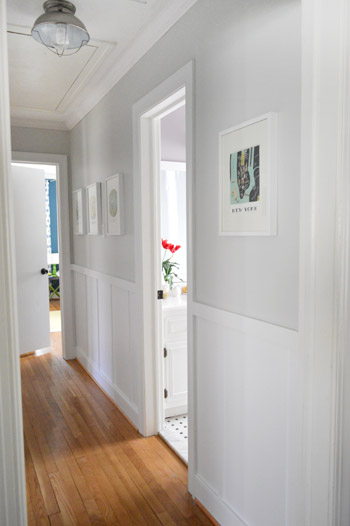 Least Naked: The space above our TV which we finally dressed up with a simple DIY shelf and a few colorful objects. The award for "Most Naked" may go to the Games of Thrones episode that's still on our DVR.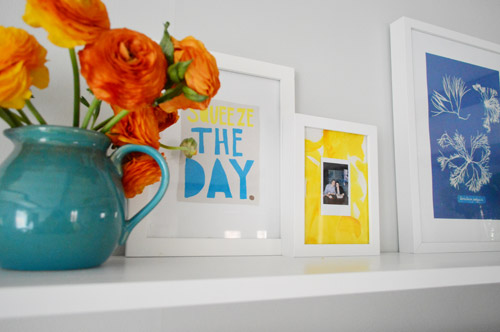 Smartest: All of the friends and family we tapped for advice on how they work smarter, not harder – including ideas for organizing your daily tasks, emailing efficiently, and even blogging better. Not to mention all of the tips you guys added in the comments!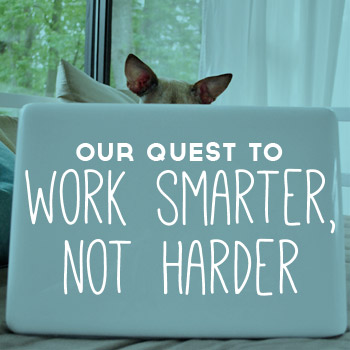 Most Relieved: Sherry, when she learned that busting out the scallops on our porch was going to be much simpler than the last time she attempted it on our first house. It's always nice when a project starts off easier than expected!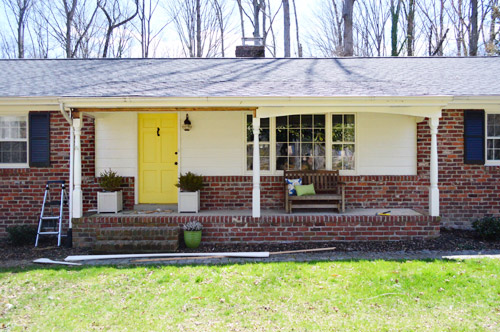 Most Proven Wrong: Me, I'll admit. I told Sherry I wasn't convinced that we should add window treatments to our office. But from the moment the bamboo shades went up in there I knew I was wrong. I'm still surprised at how much more finished they made the room feel. And the new house will definitely get a nice gaggle of bamboo blinds in cahoots with a boatload of curtains.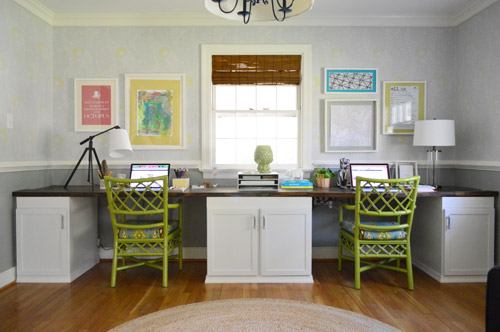 Beefiest: The new columns on our front porch, which we boxed out last month to give our house a bit more of a modern look. Just looking at this picture again is giving me flashbacks to all the caulking we did out there to make sure everything was sealed up to keep out moisture. But we love that the new columns are a lot more true to a ranch style home (many of our neighbors have squared off columns that used to make us green with envy).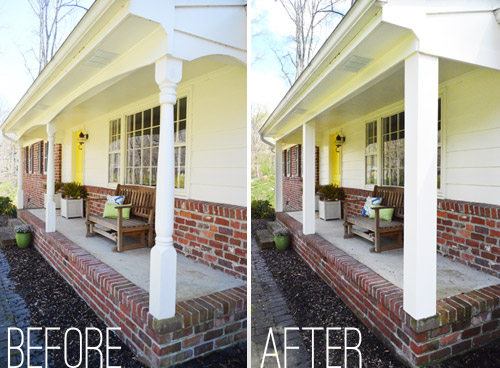 Most Well-Traveled: Certainly not us, although we did clock a lot of travel as part of our book tour. So we shared ten things we learned along the way and in the comments you guys added a lot more great tips and advice.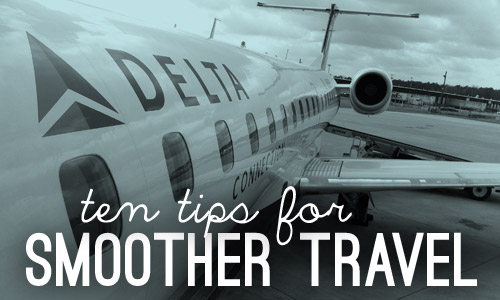 Most Polished: The three additional spaces we added crown molding to, making all of the rooms in our house officially crownified (except bathrooms). This post also has a step-by-step video tutorial of the process for any future crown installers out there.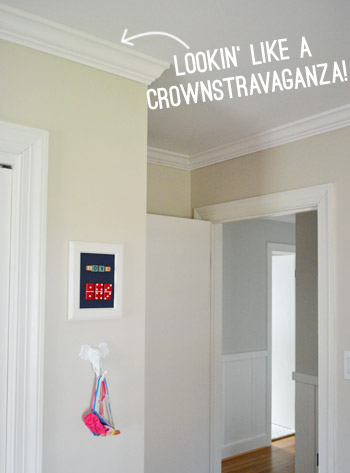 Craftiest: Clara, who got her first experience Mod Podging as part of this little box makeover which involved some washi tape and one of Clara's paintings from school.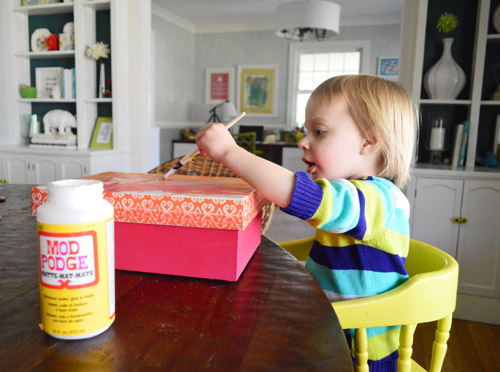 Most Tedious: Clipping off branches from a vine that was bad news for the tree off of our patio. It wasn't the most exciting task, but the open feeling it brought to that side of the house was well worth it. Plus, I got to wear a construction helmet.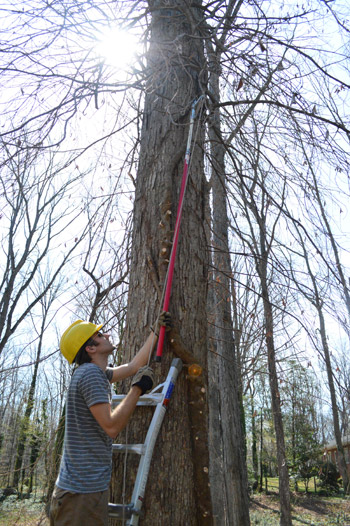 Most Neutralized: The guest bathroom, which we painted white (trim, walls, and ceiling) in preparation for a mini-makeover. It was a small change from the cream paint that was in there before, but was an important step in freshening it up a bit – and it made the yellow tile more charming when it wasn't in a big off-white box.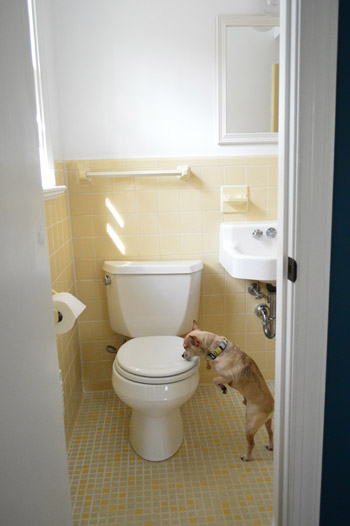 Most Likely To Throw Shade: The bamboo blinds that we also hung in our sunroom to add a bit of privacy and warmth to the window-tastic room.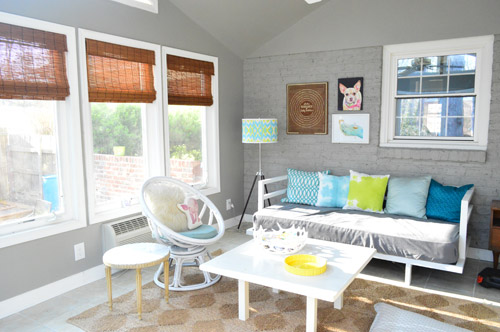 Most Old School: The yellow tile in our guest bathroom, which we were able to embrace thanks to new art, accessories, and a freshly painted mirror.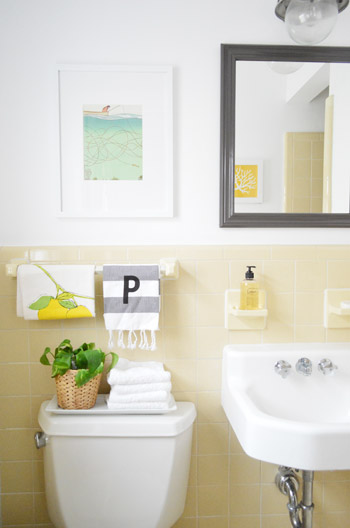 Most Helpful: The free pergola plan from Workbench magazine that we discovered online, which is what gave us the confidence to tackle the pergola project we had long dreamed about.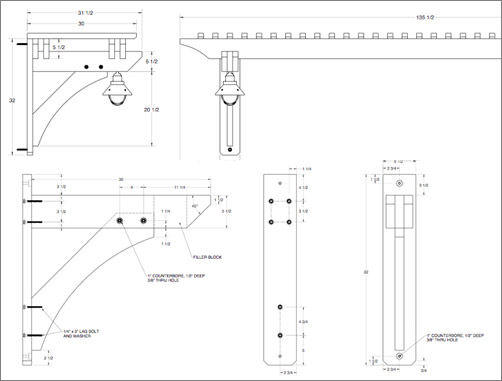 Most Improved: Our carport, after completing the pergola (aka "cargola") that gave it some much needed architectural interest.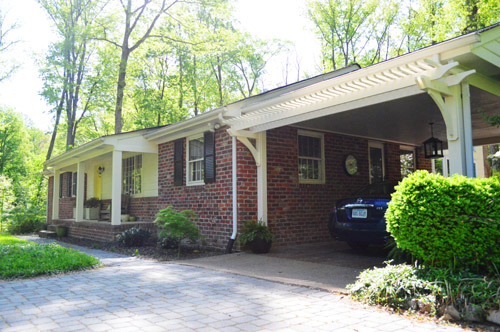 Most Commented: The announcement that we purchased a new home. It quickly became our most commented non-giveaway post at nearly 3,000 comments, surpassing the previous record holder (Clara's Birth Story) by about 600. Your enthusiasm and excitement for our new place both humbles and hypes us up. Let's do this!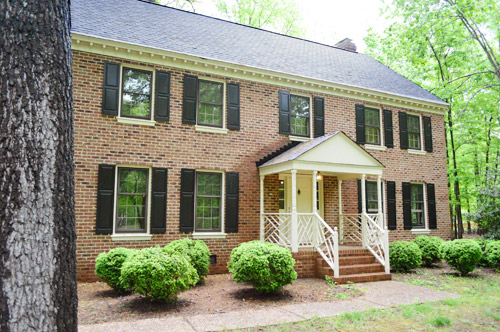 What did you guys cross off the list in April? Can you even remember?