I am, getting so hot, I'm gonna put some blinds uuup.
Picture me singing that while installing each of these four blinds. On repeat. While John rolled his eyes.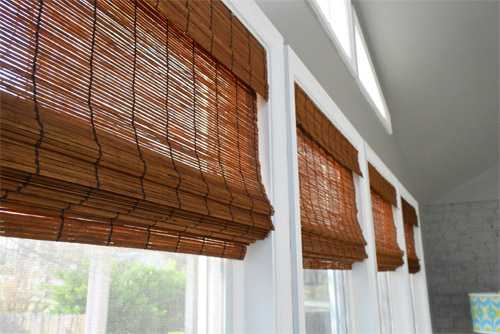 Actually it was less about heat and more about that ever-elusive p word: privacy. Just during the day (we don't use the sunroom at night) but it's hard to make a room with an entire wall of windows feel private and cozy. So we reasoned that bamboo blinds + the fence that we added outside for our patio (which you can see through the windows here thanks to this photography trick from Kate) just might do the trick.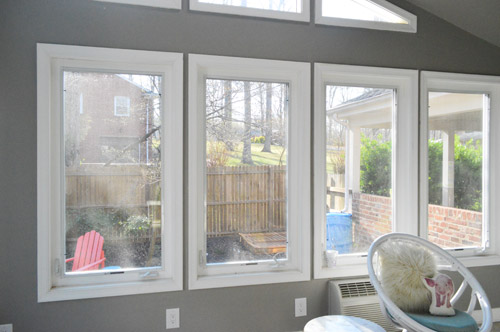 We opted to go with the same bamboo blinds that we got from Home Depot for the office (they're called Mirada if that helps anyone find them). This time we needed four 30″ bamboo blinds (which were $19 per shade) but they didn't sell them in the store, so we ordered them online (yay for free shipping).
Once they showed up, it was on. Cue me singing and drilling until these babies were up (using the same hanging-method that we detailed here). And just like that, our sunroom was hot. Not temperature wise, attractive wise. I mean come on, if you were a sunroom looking for love, wouldn't you want to get to know our sunroom? She's PHAT (pretty hot and tempting).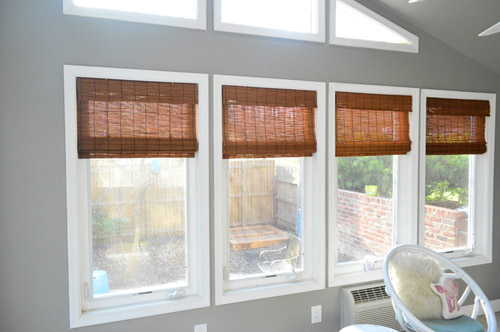 Aaaaand now that I've successfully managed to out-nerd my dad (didn't think I could and then my fingers just went rogue) I'll just share the other after pics: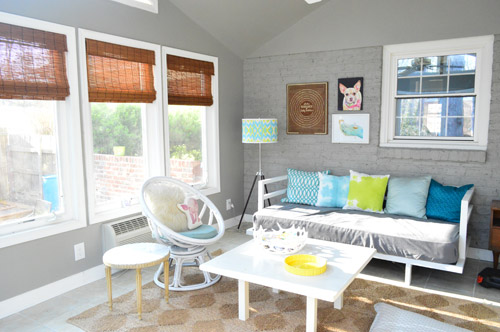 The cool thing is that the blinds + the patio fence do sort of "meet in the middle" to provide some privacy from the house next door (the fence blocks the bottom 2/3 of the window from view, and the blinds handle the top 1/3). Daytime privacy goal: achieved.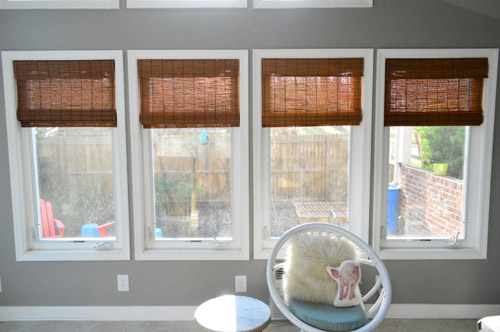 Not to mention that we love the texture and the warm tones that they bring into to the room. They balance other wood items, like the side table…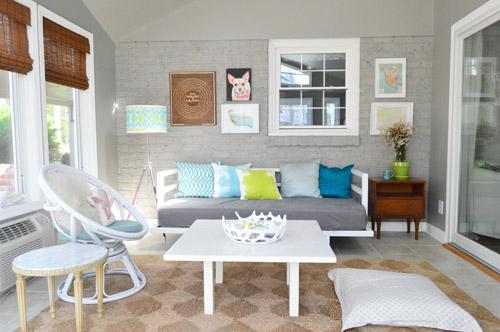 … and the wooden doily stretcher on the wall (a $4 thrift store score)…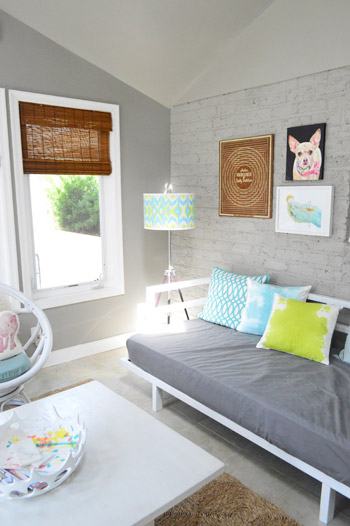 …along with the homemade bike print frames on the other side of the room…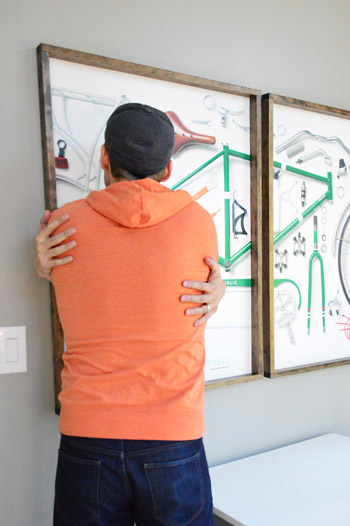 Hubba hubba.
In short, this was the view of the room from the sliding door in the living room before: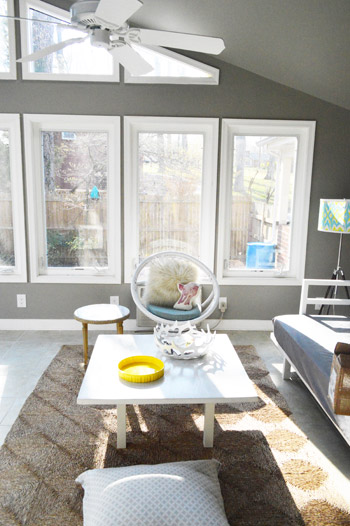 And now it looks like this: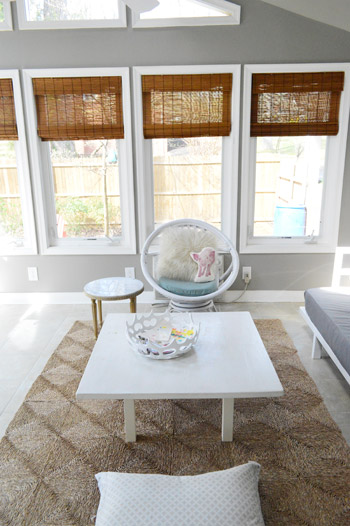 And a crazy chopped-up room that looked like this when we moved in…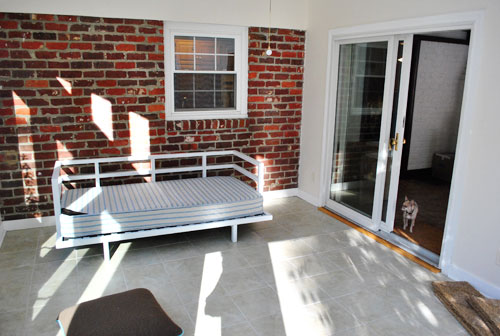 … now looks like this.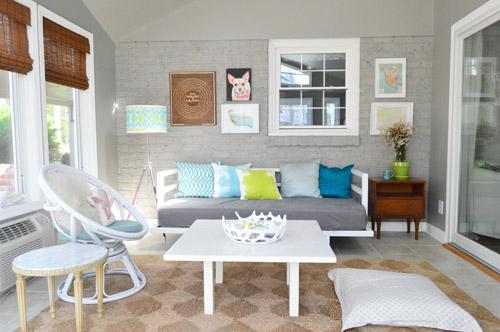 I'm itching to paint the dainty legs of that round table next to the egg chair a nice dark tone. Maybe chocolate or charcoal? I think it'll set off the granite top just right. And see that orange strip of wood under the sliding door? Gotta go white with that to match the trim.
Is any window-rectifying-action going on in your house? Let's talk about blinds bay-bee, let's talk about you and me…