Yup, we finally called it. The old floral curtains couldn't last another day. So we made a few jokes about Kim Kardashian's Met ball dress and got ready to say goodbye.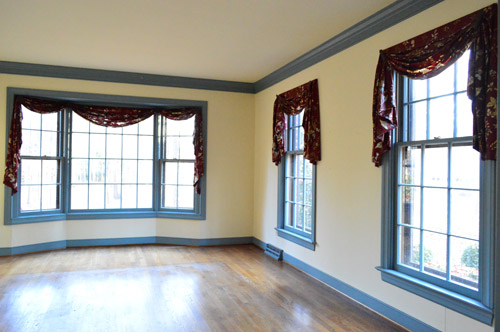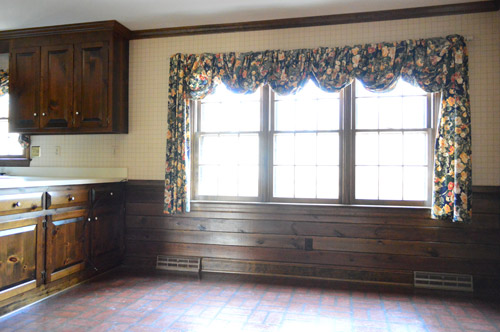 They looked pretty fancy, but they just weren't our style, so it was time to take them down and make a nice little donate pile for Habitat for Humanity. The funny thing is that when we got up on chairs and lifted them down, we discovered that these babies were pinned and even screwed right into the window at times! Cracked us up. I mean, we're no strangers to using fabric remnants and wood braces screwed into windowsills, but seeing white pushpins sticking out of the blue molding was pretty unexpected. Gotta love those "make it work" DIY moments…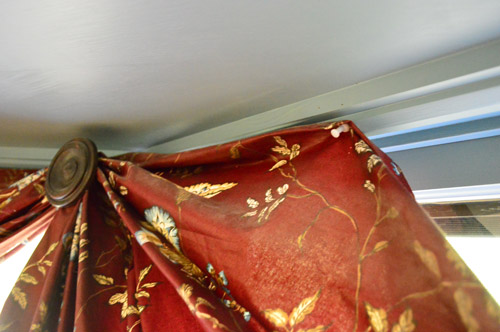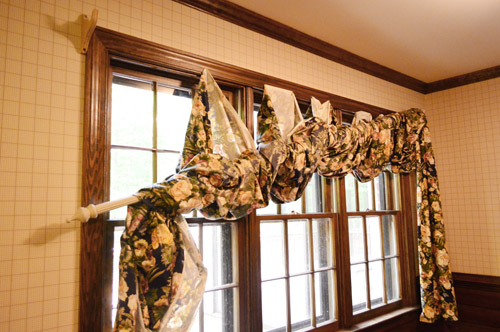 The most surprising part of Mission Remove Dem Curtains was… the time it took to remove dem! Thanks to the screws and pins (there were straight pins, safety pins, and even tacks and twine attaching them to windows, trim, and even themselves) it was a somewhat slow process full of "how is this thing still clinging to the window?!"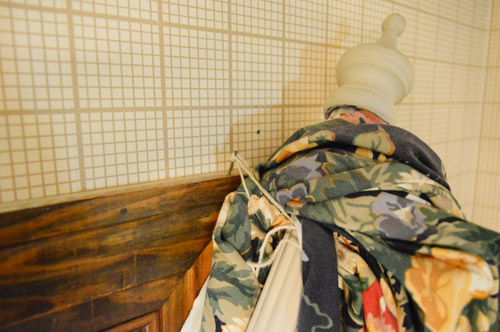 Finally, about an hour spent running around with the screwdriver and hammer (to be sure we popped out every last nail and screw so all the windows are ready for spackle and eventual paint) we were left with this pile: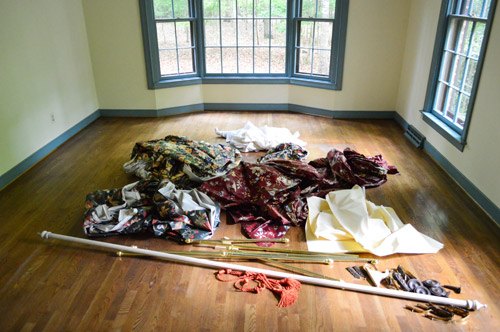 And this pretty impressive collection of tacks, nails, screws, and pushpins: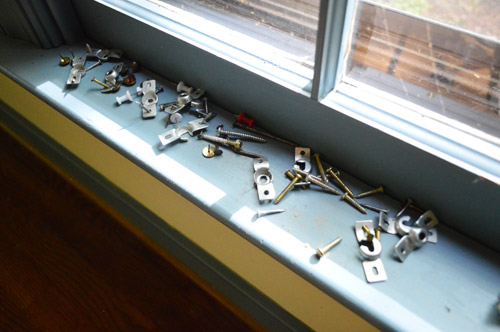 And even though the curtains were riddled with tacks (and a fair amount of dust) I did this. Because I just can't control myself.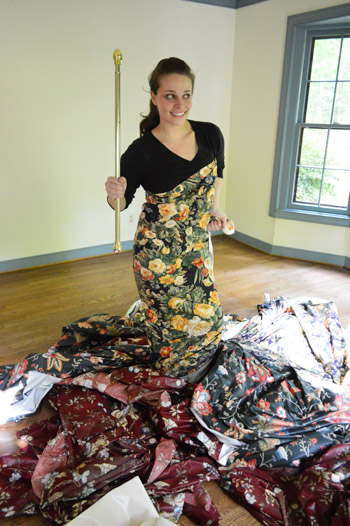 My favorite touch was the curtain rod turned scepter. All hail Curtains McFlower.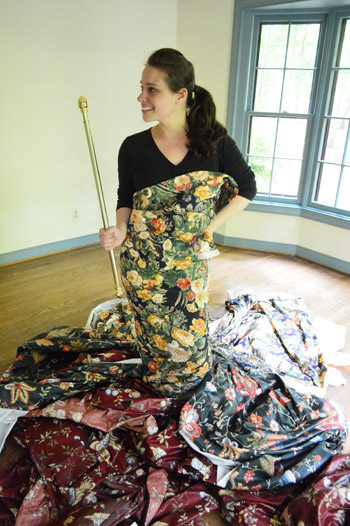 Now that they're down, more light is streaming in and each of those four rooms feel a little more like us. We're dreaming of a nice swanky layered look for the curtains in our new house. Perhaps bamboo blinds with curtains hung high and wide over them? Sort of like this. Or this. Or this. Except not necessarily with plain white or cream curtains.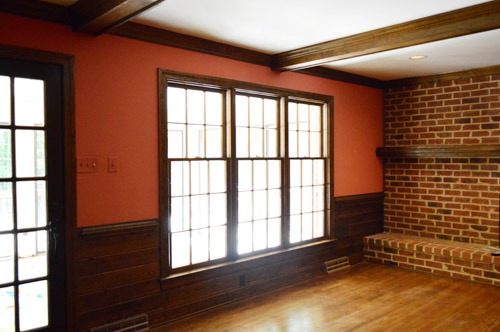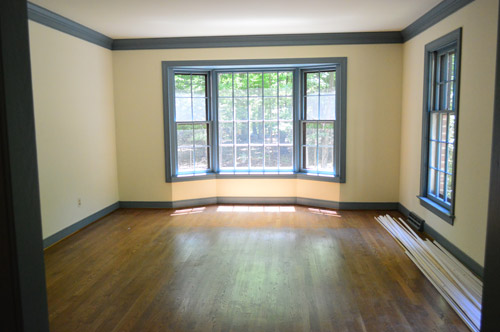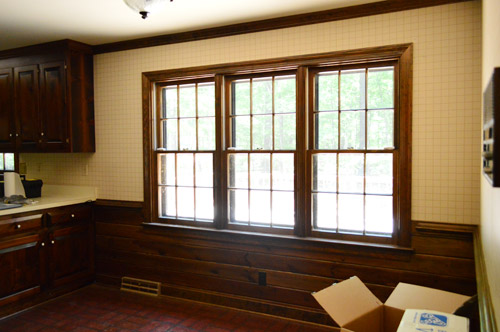 Oh happy day. It's the little things. Playing dress up never hurts either…
Psst- We announced this week's giveaway winner. Click here to see if it's you.