Heard something in the "We're Digging" segment of our podcast… but can't quite remember which episode it was? Well, you're not alone (heck, we can't even keep all of the episodes straight) so to make it easier we've rounded them all up in one big master list for ya. Just scroll on down until you find it, plus you can click on any episode title to listen or view the full show notes. You can also see our round-up of books we've mentioned on our Book Club page. Happy Digging!
Note: Below are the items from Episode #101 now. Click here to see Episodes #1 – #50, Episodes #51 – #100, and Episodes #101 – 150.
Sherry: And if you need a good light-hearted Instagram account to follow, check out @InfluencersInTheWild.
John: The StoryWorth service that we bought my parents for Christmas so we would be prompted to record some of my grandmother's stories and memories throughout the year. I discovered it via an Instagram ad (surprise! wait nobody is surprised) and so far it has gone over really well with everyone. We're excited to see all the stories that we get printed in a book at the end of the year.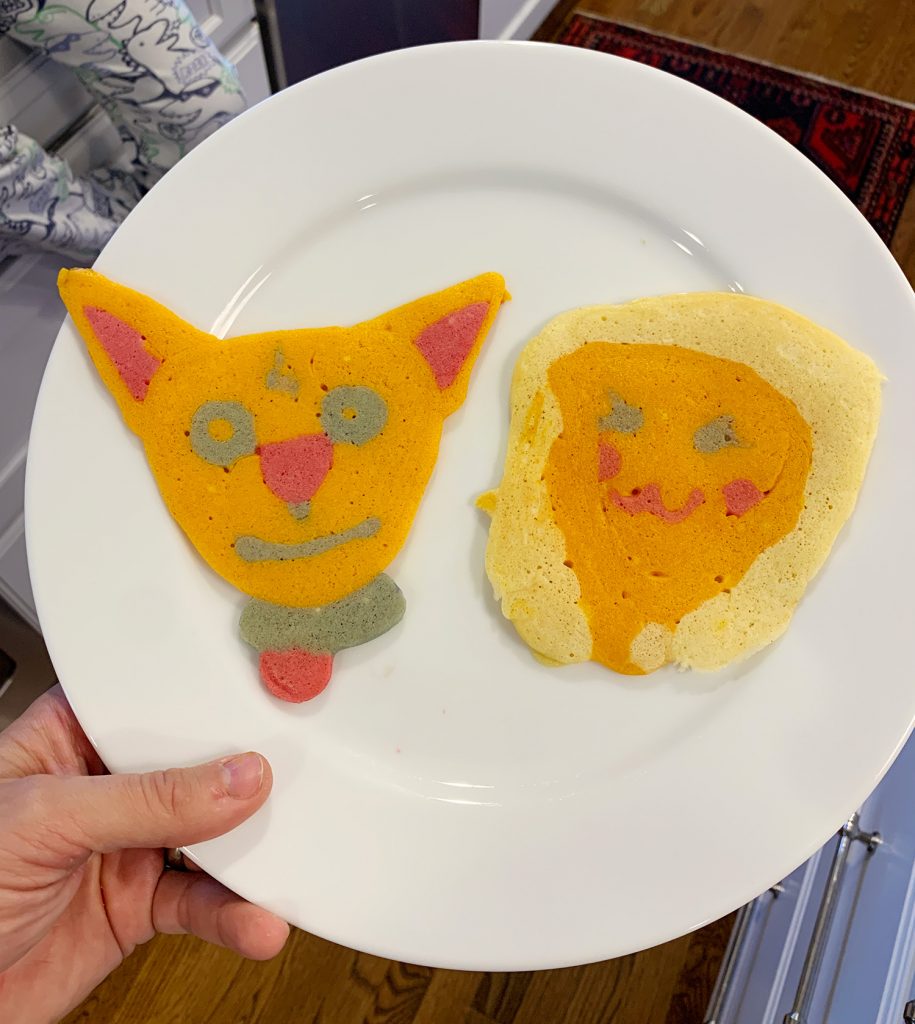 Sherry: Moving games in our toy closet to the top shelf so they're only pulled out with a grown-up's help (so there's no pieces getting lost or "repurposed" for other activities). No more Scrooge McDucking with the Monopoly Money before school.
John: Those are some of the pancakes we made using the Foodstirs pancake art kit (I made the chihuahua, and our daughter made that happy little pancake with hair on the right). We've asked for a couple more of their kids' baking kits for Christmas presents for the kids from the grandparents, so that should be fun. If you don't want a kit, you can buy Foodstirs baking mixes a la cart too (everything's organic and non-GMO) so we may use those to restock our pancake mix to make more beauties like the ones you see above.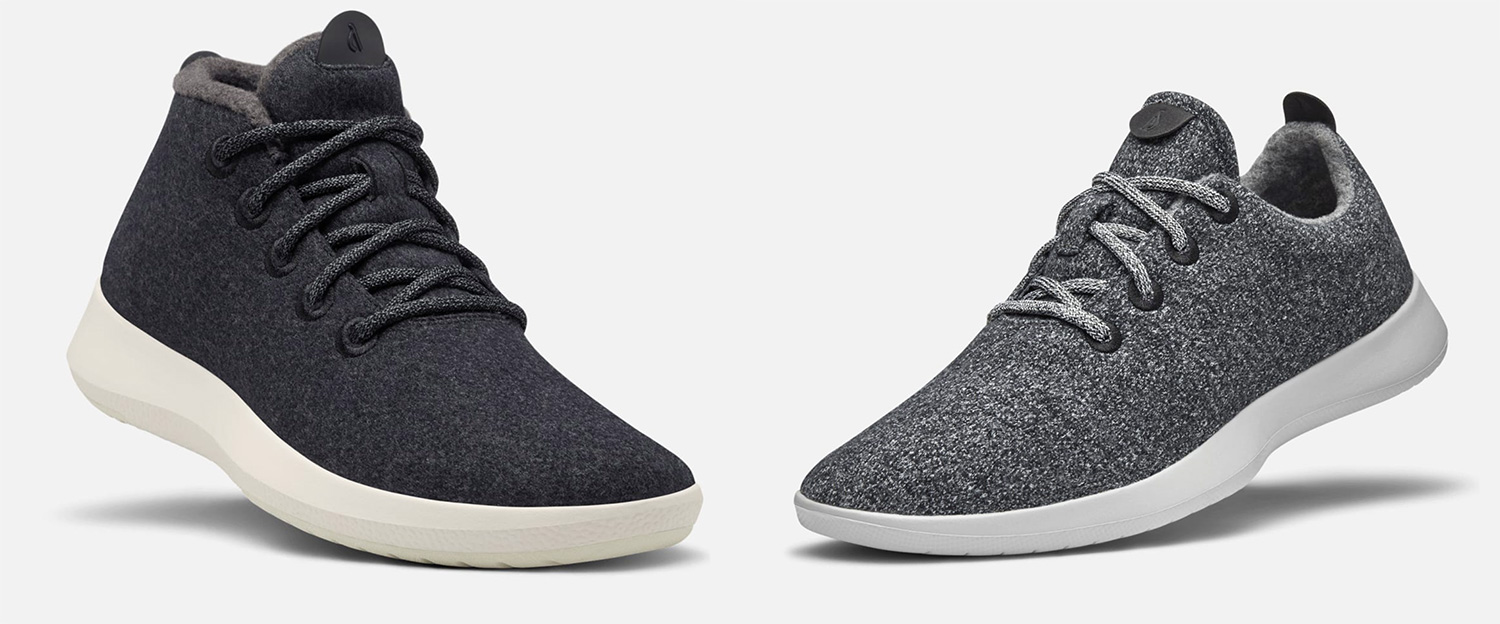 Sherry: The movie Knives Out. All of the reviews we have since heard are completely true – it's super entertaining, clever, and funny (which might be weird to say about a murder mystery, but it's true). One of our favorite trips to the movies in 2019!
John: The Allbirds shoes I got as a combined gift from my three sisters. Mine are the ones shown on the right (the Runners in "Natural Grey") but they have lots of other colors and styles. They gave me a gift card so I could pick the color, and I'm so glad they did because they're crazy comfortable!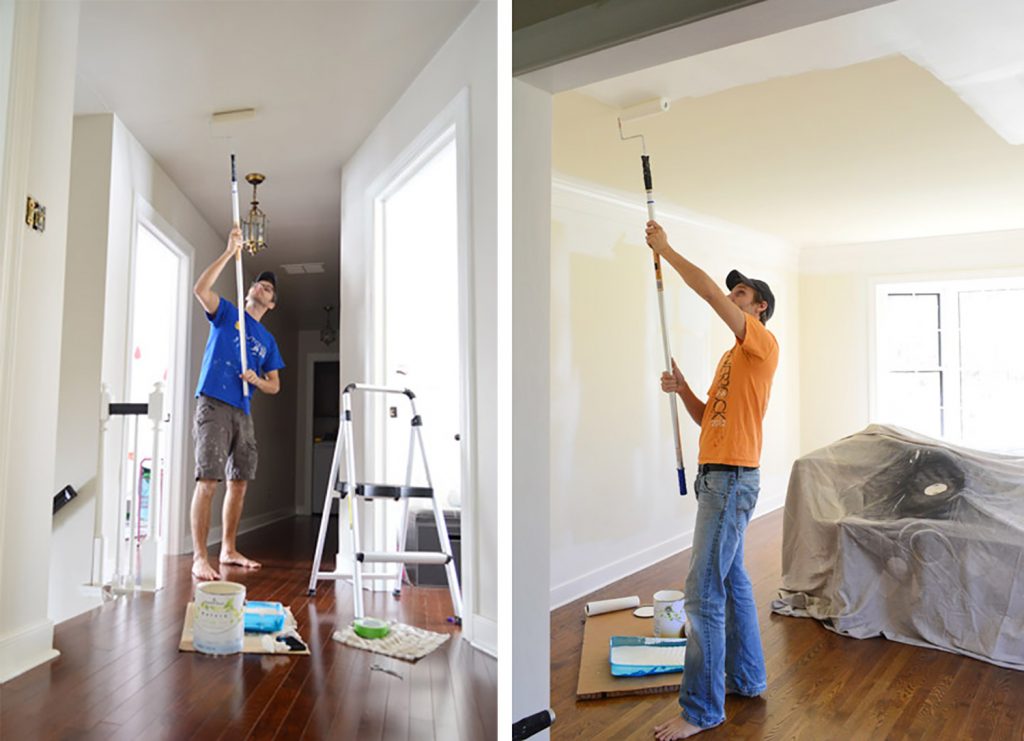 Sherry: The Handmaid's Tale on Hulu, which we finally got into. Now we're also wondering if we should read the books, or if it's too late since we've already seen the series…
John: Painting extension poles, like this telescoping metal painting extension pole (it's $16 and goes from 6 – 12ft) but if you're using it just to paint a normal height room, you can get a fixed 6 foot wood pole for under $7. Or even this 3 – 6ft extendable version for $10 that would be easier to store.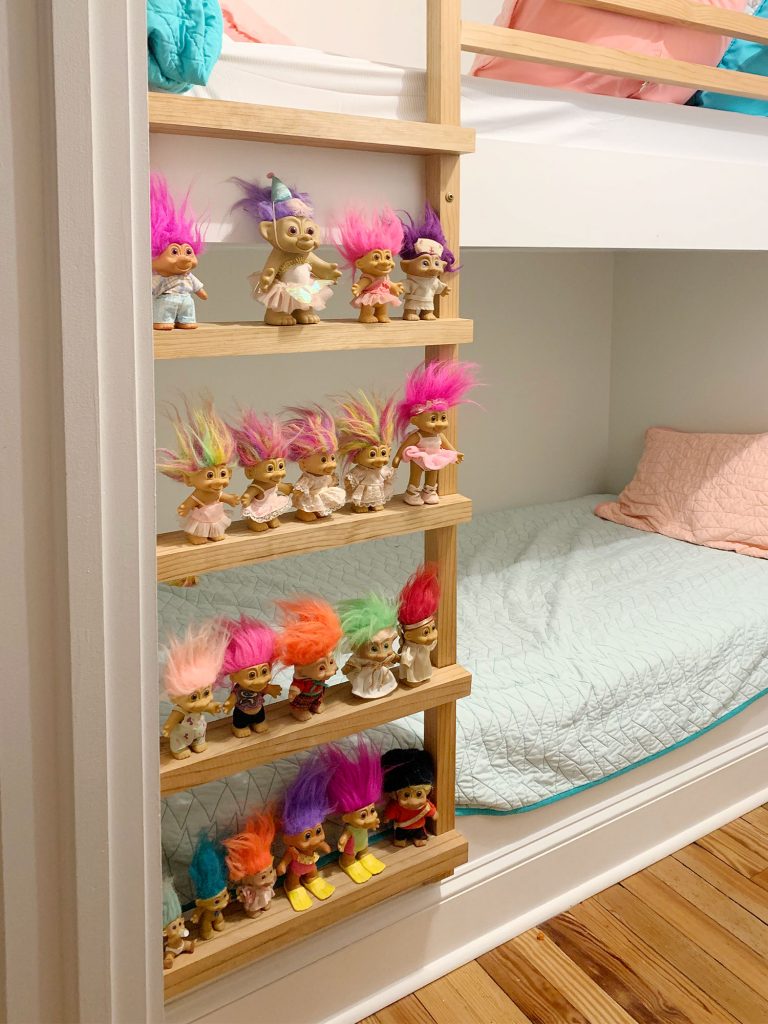 Sherry: Vintage toys like the troll dolls our daughter got from her sweet friend. You can find similar lots for sale on eBay if you're looking to connect to your kids with toys that you played with as a kid.
John: The "stretchy" jeans that I wear basically everyday. Right now they're priced at just $20 (!!!) so I just bought another pair as backup. The Slim Fit is my favorite because, personally, Skinny is too skinny for me.
Sherry: If you're fans of Elsie and Emma (or are just looking for more casual home-related podcasts) definitely check out the A Beautiful Mess Podcast. You can find it wherever you listen to our podcast.
John: The chalk line we used to mark the joists under our new master bathroom subfloor panels (marking the joists with the chalk made it faster for us to make sure we were hitting them with our screws). I don't have it pulled taut in this photo, but you can see how it left a nice straight faint blue line on the floor when we pulled it straight and snapped it. Mine is several years old now, so this is the closest version to my model that I could find. There's also this one for a little less (both are still under $10).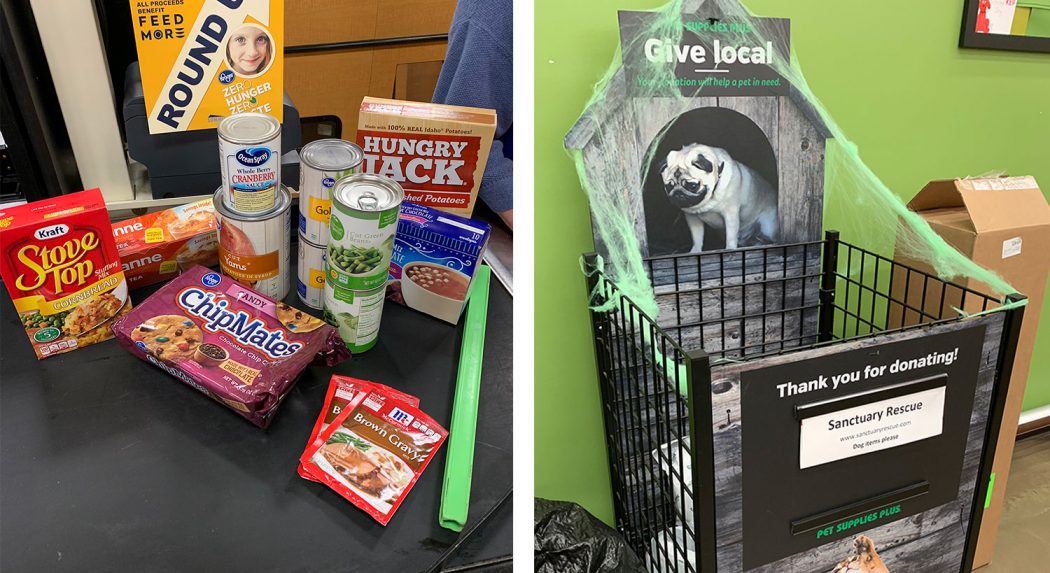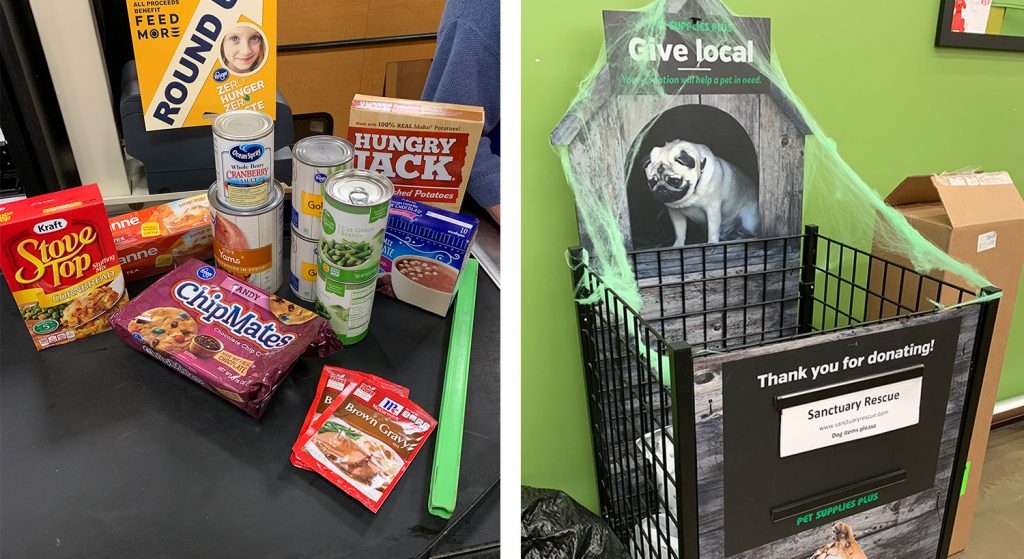 Sherry: We had the best time gathering Thanksgiving meal items for a local family and donating dog food to a local rescue group with our kids. It was heartwarming & we're already eager to do more.
John: The impact driver I got to make installing our new subfloors in the master bathroom faster & a lot less backache-inducing. I also found this slightly cheaper version that would work just the same for this task – it just doesn't have variable speeds like mine does.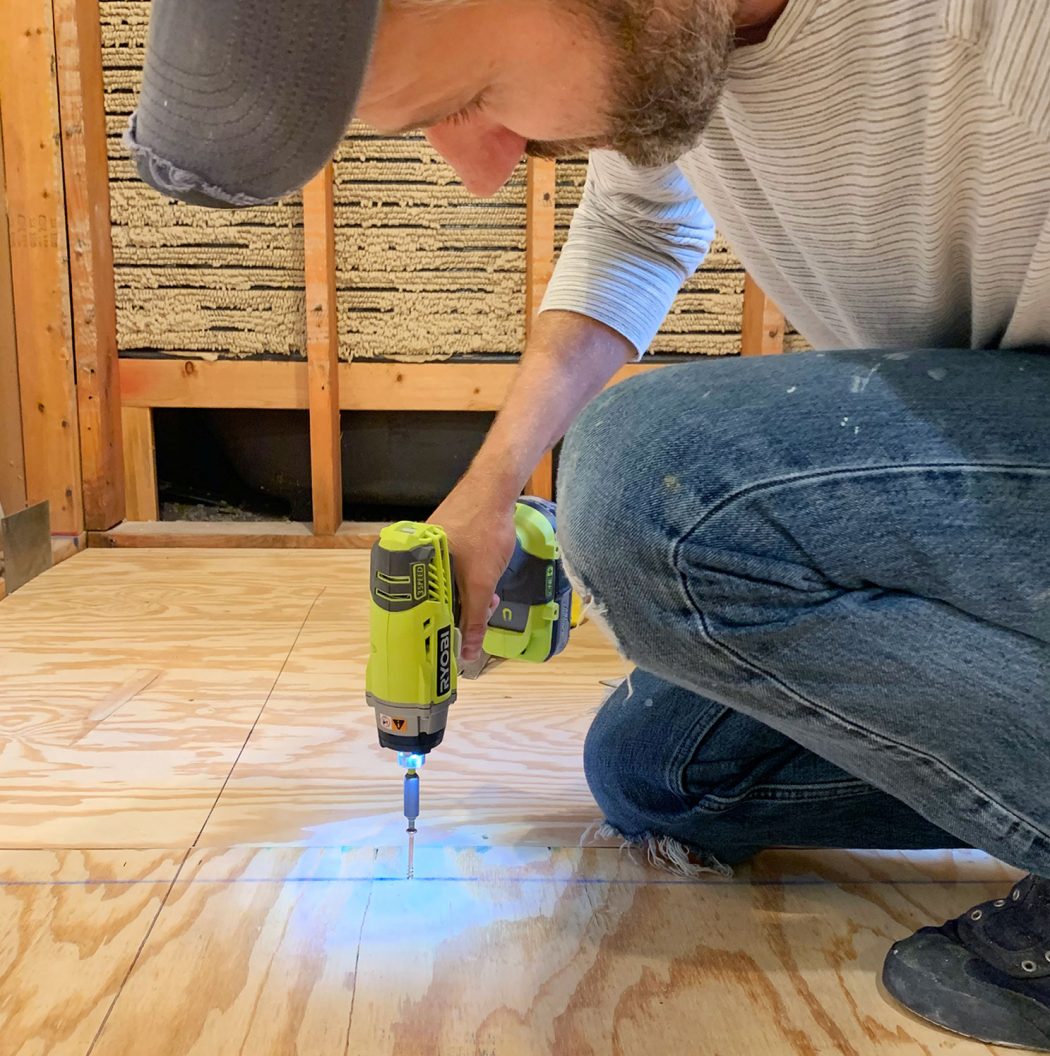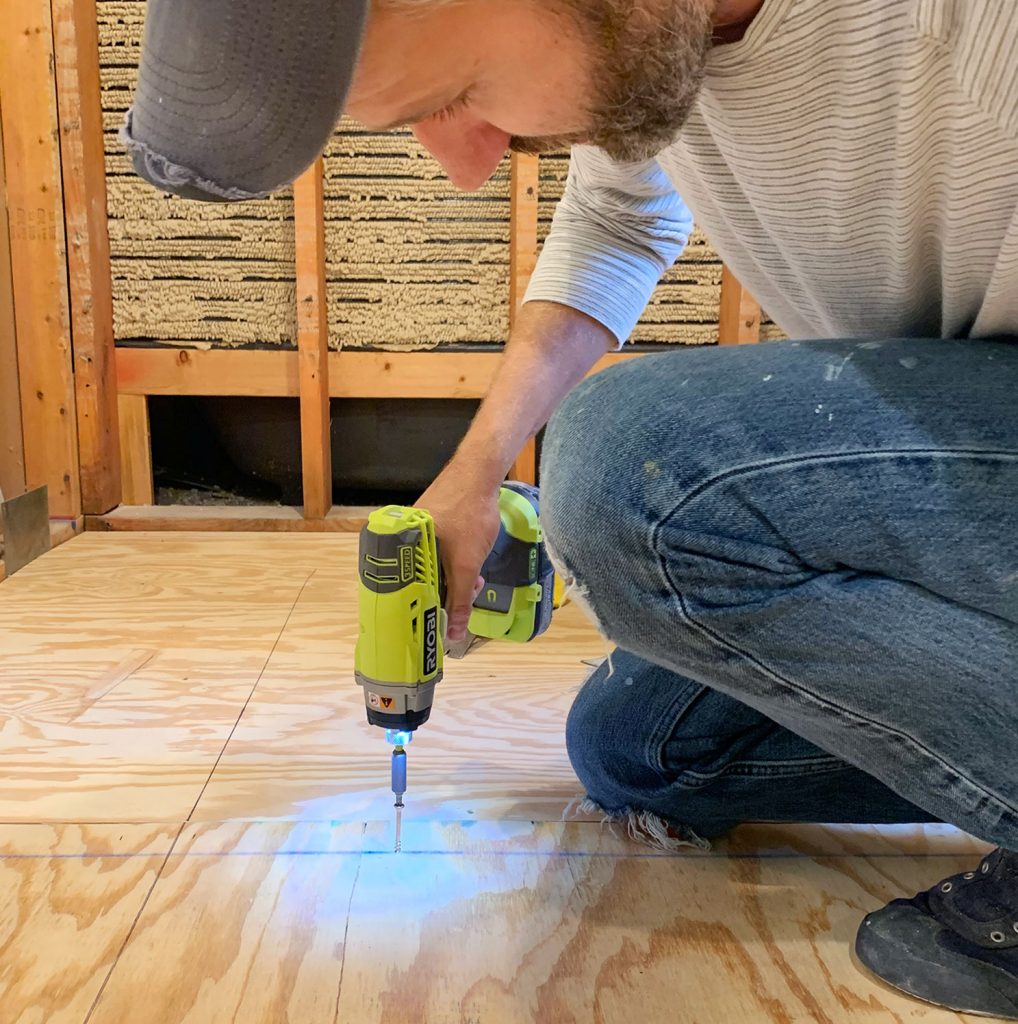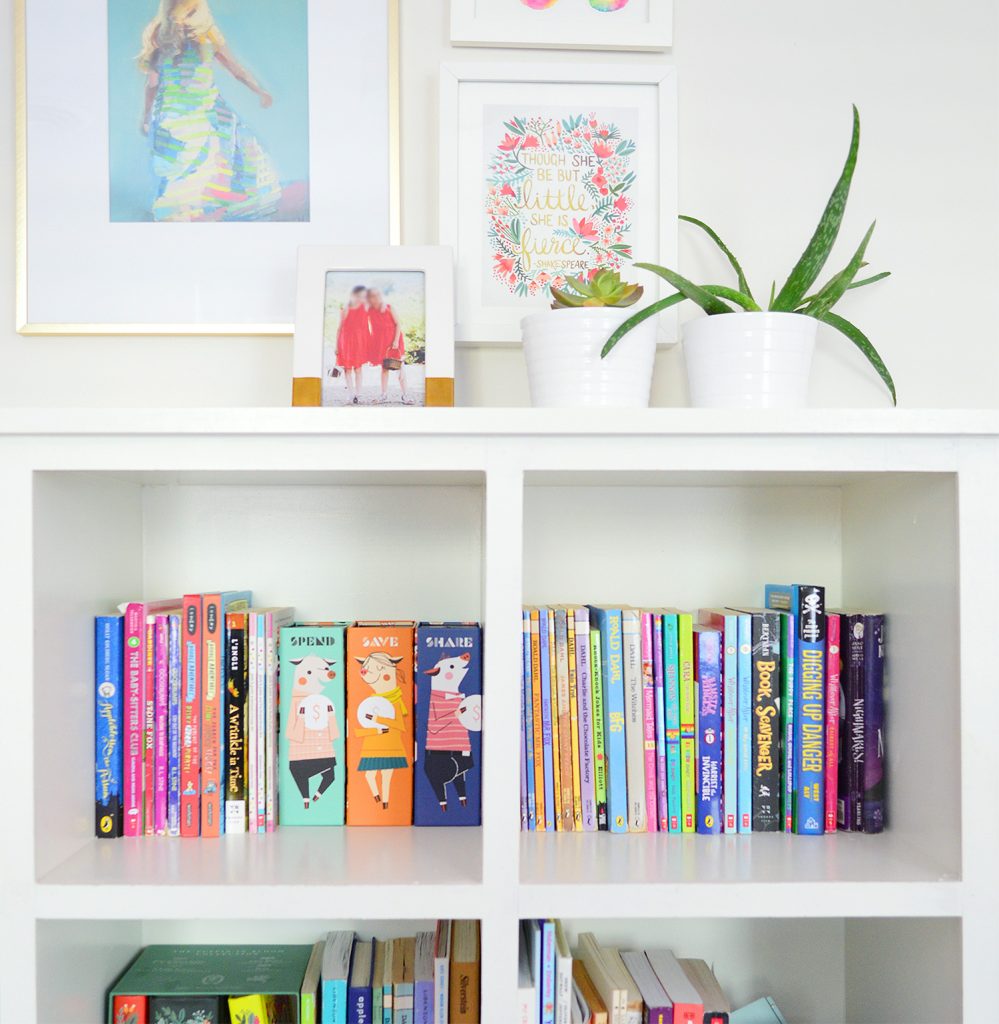 Sherry: The piggy banks that we purchased for each of our kids to help them navigate the concept of spending, saving, and sharing/donating their money. We love that they're unbreakable, they blend in with the books on their shelves, and they're easy to open when it's time (they're magnetized boxes, as opposed to having to wrestle some rubber cork).
John: Educated by Tara Westover. Such a fascinating true story told in such a thoughtful way. Highly recommend!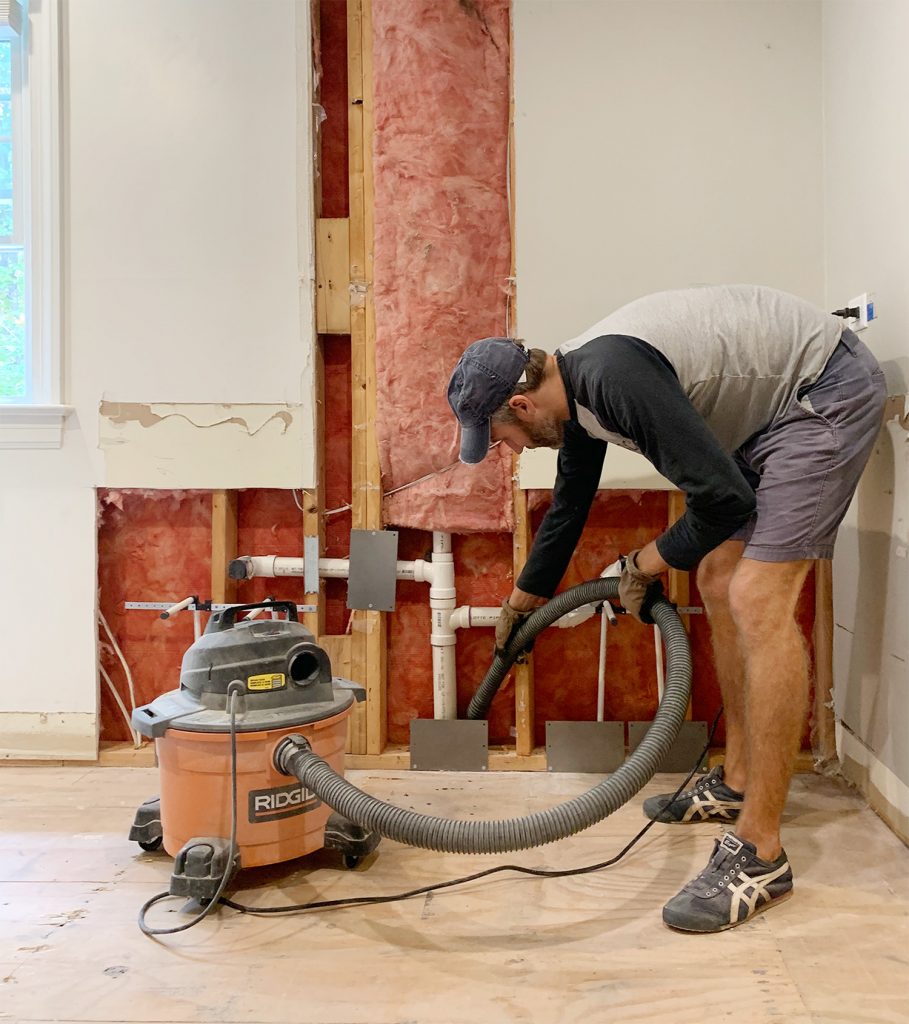 Sherry: Songland, the songwriting competition show we've recently been enjoying as a family (it's on NBC and Hulu). Here's a clip of one week's winner performing his song for Macklemore, which gives you a taste of what the show is like.
John: A safe following distance in your car, especially when driving on the highway, so you don't get rear ended like we did!
Looking for more of what we've been digging? Click these links to see items from Episodes #1 – 50, Episodes #51 – 100, or Episodes #101 – 150.
*This page contains affiliate links*