Heard something in the "We're Digging" segment of our podcast… but can't quite remember which episode it was? Well, you're not alone (heck, we can't even keep all of the episodes straight) so to make it easier we've rounded them all up in one big master list for ya. Just scroll on down until you find it, plus you can click on any episode title to listen or view the full show notes. You can also see our round-up of books we've mentioned on our Book Club page. Happy Digging!
Note: Below are the items from Episode #51 until now. Click here to see Episodes #1 – #50.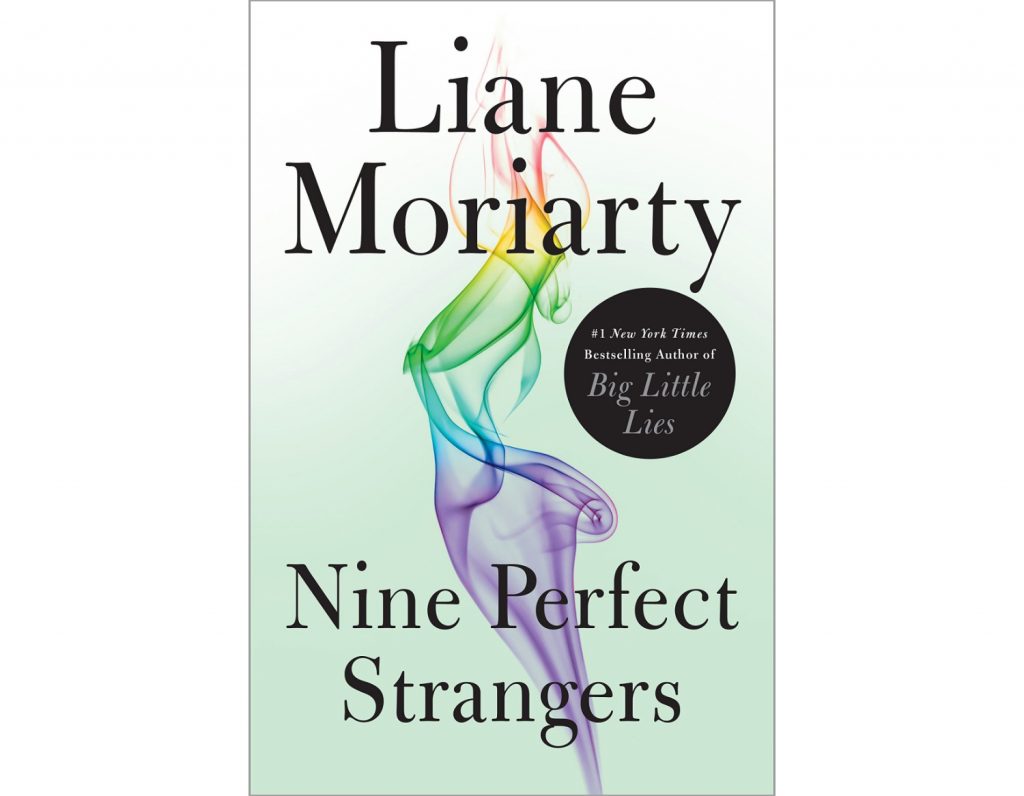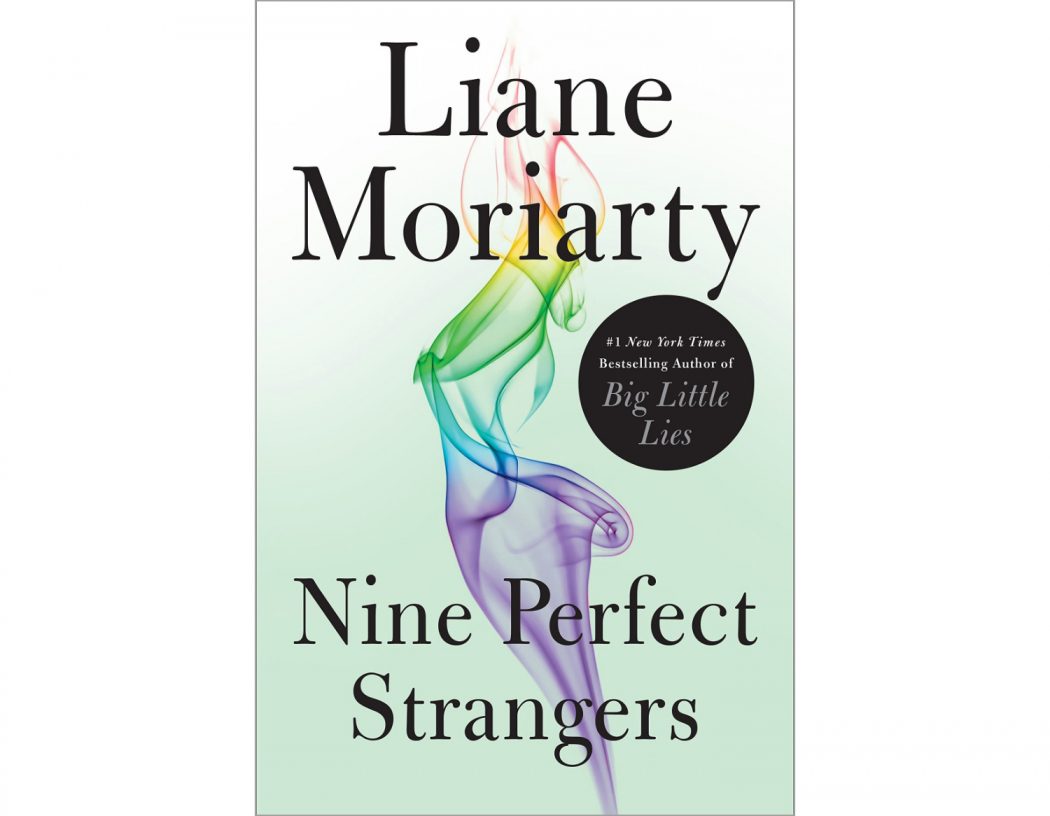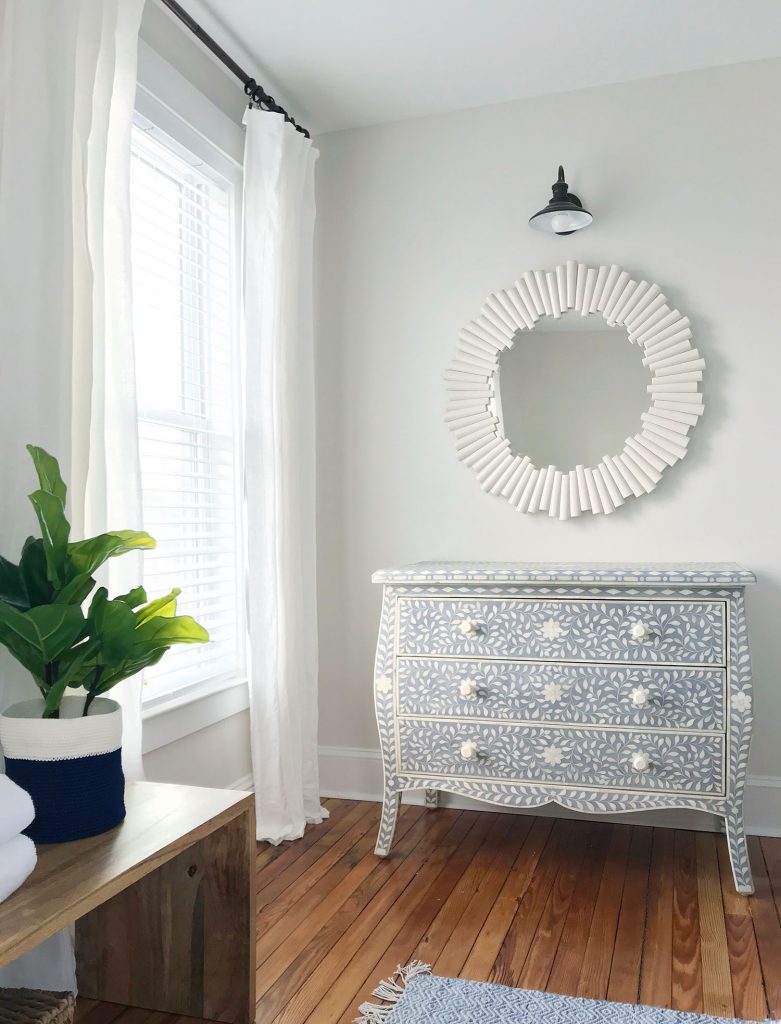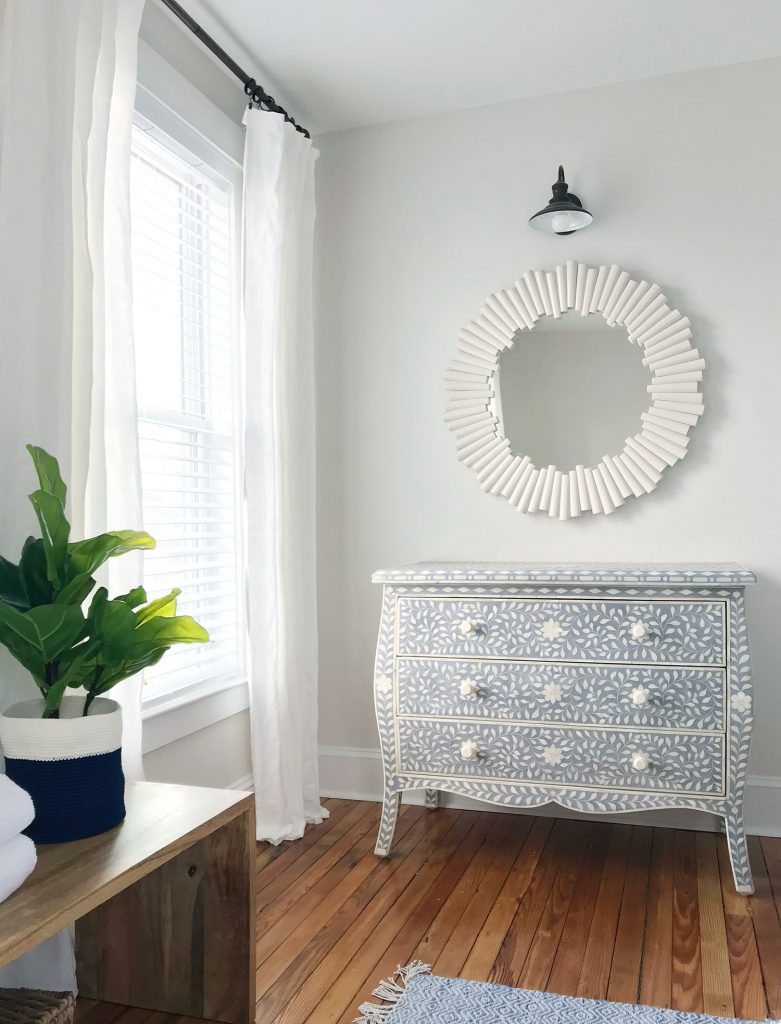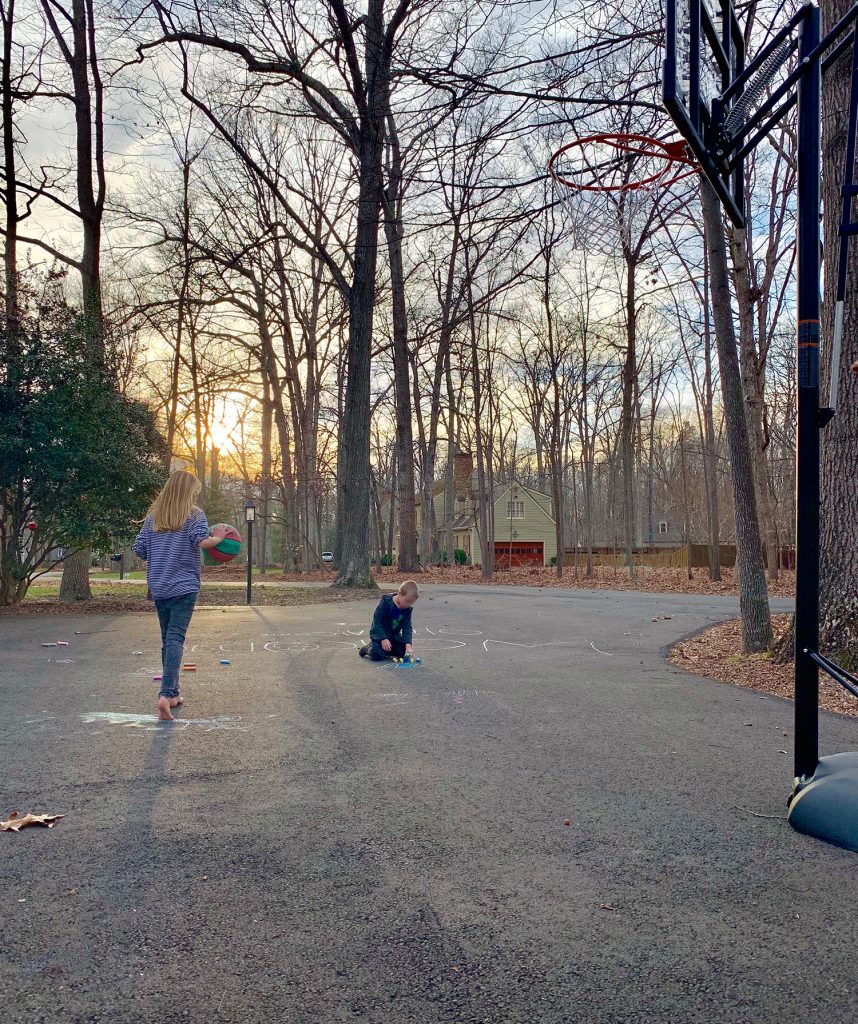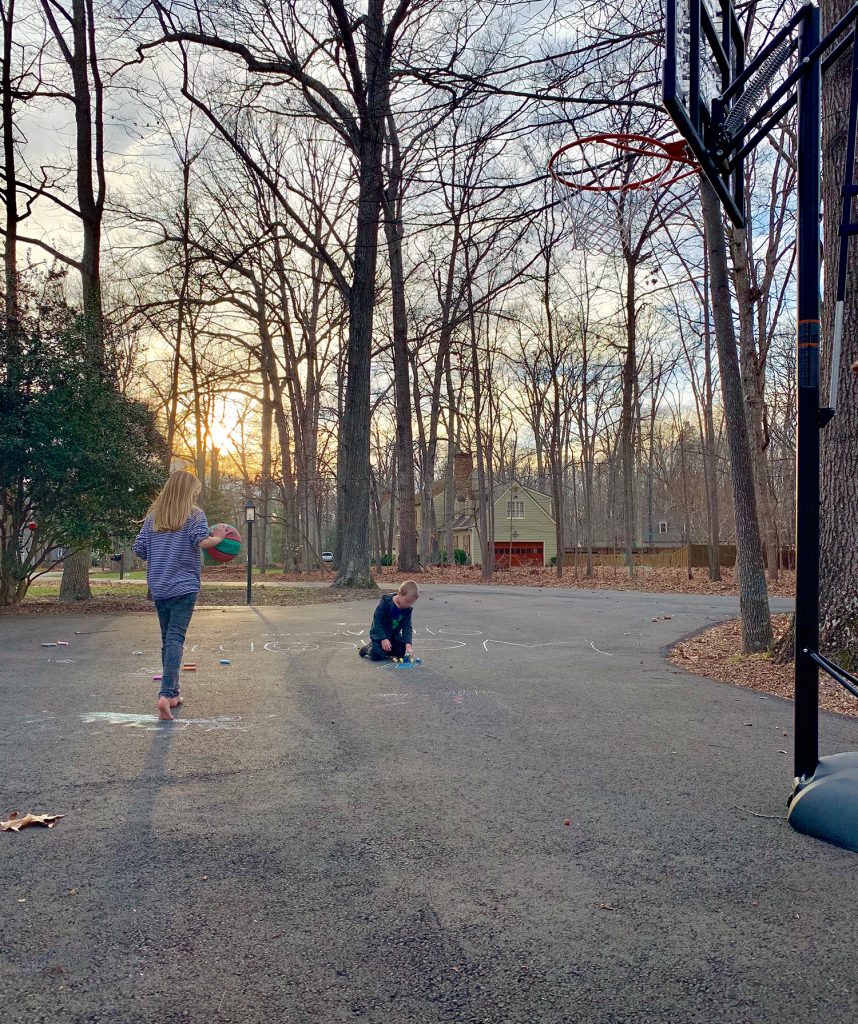 Sherry: Shopping HomeGoods onlinevia the TJMaxx website here. And here are some of the things you can find there (which is especially helpful when you're looking for two of the same thing, and can't track down multiples in the store). 1 / 2 / 3 / 4 / 5 / 6 / 7 / 8 / 9 / 10 / 11 / 12 / 13 / 14 / 15 / 16 / 17 / 18 / 19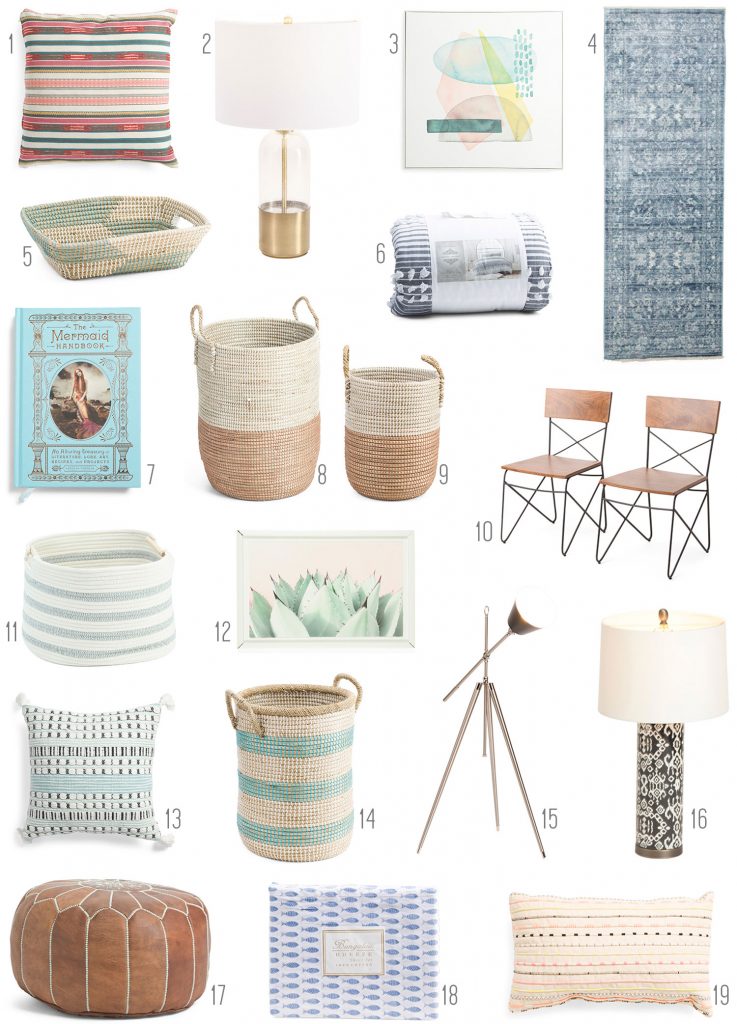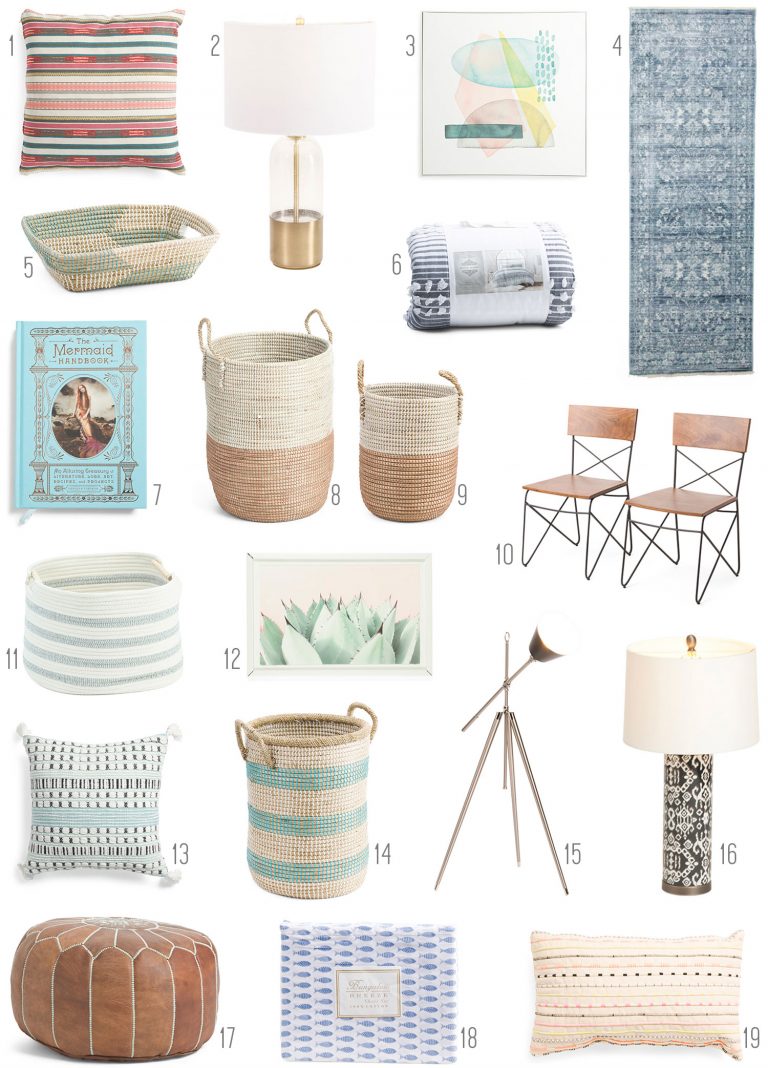 John: The outdoor smart plug ($29) I bought for the patio lights on our back porch. It was easy to set-up and even has two separate plugs that you can control separately.
Sherry: My evening-time routine which includes my weighted blanket and Sleepy lotion from LUSH. And here's my favorite organic caffeine free camomile tea.
John: The Autosleep app that I've been enjoying to help me stay accountable with my sleep habits That's not my data below (I wish I got to sleep until 9:13am!) but you can see how it mimics the rings in Apple Watch's Activity app, and how it tracks your "sleep bank" and tells you whether you're working off of a surplus or a deficit of sleep.
Sherry: Marie Kondo's Netflix series, Tidying Up, and the book that started it all.
John: The new wireless phone charger & mount we got for our car (it's $25). It's still wired itself, but now we can just place our new phones into it & they automatically charge without having to wrestle a cord. We have it clipped to our vent, but it comes with an option for sticking it to your dashboard too.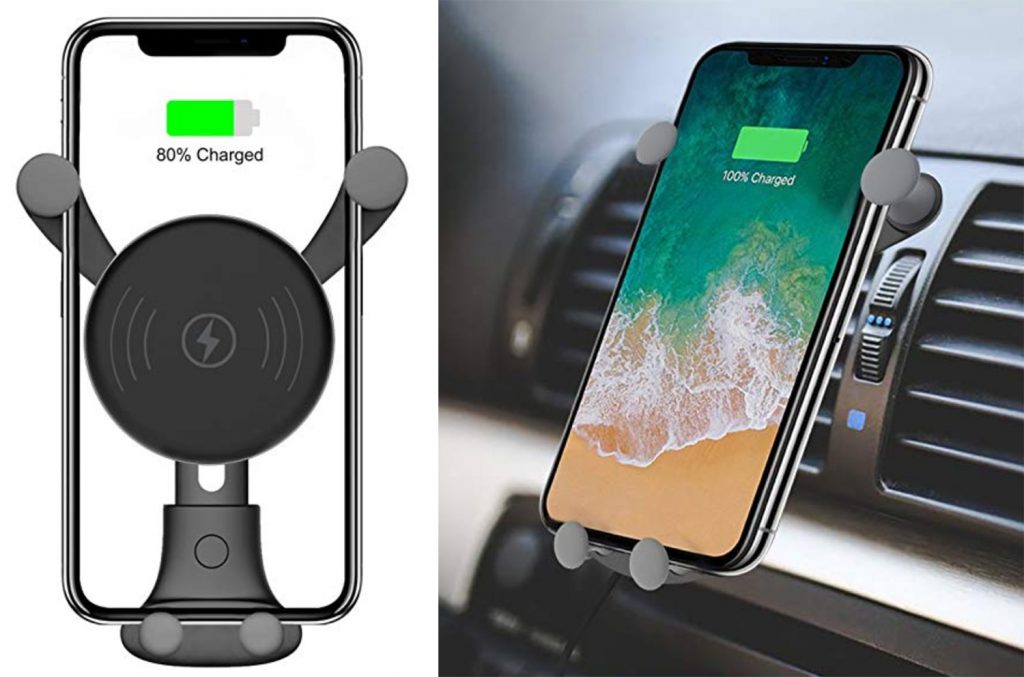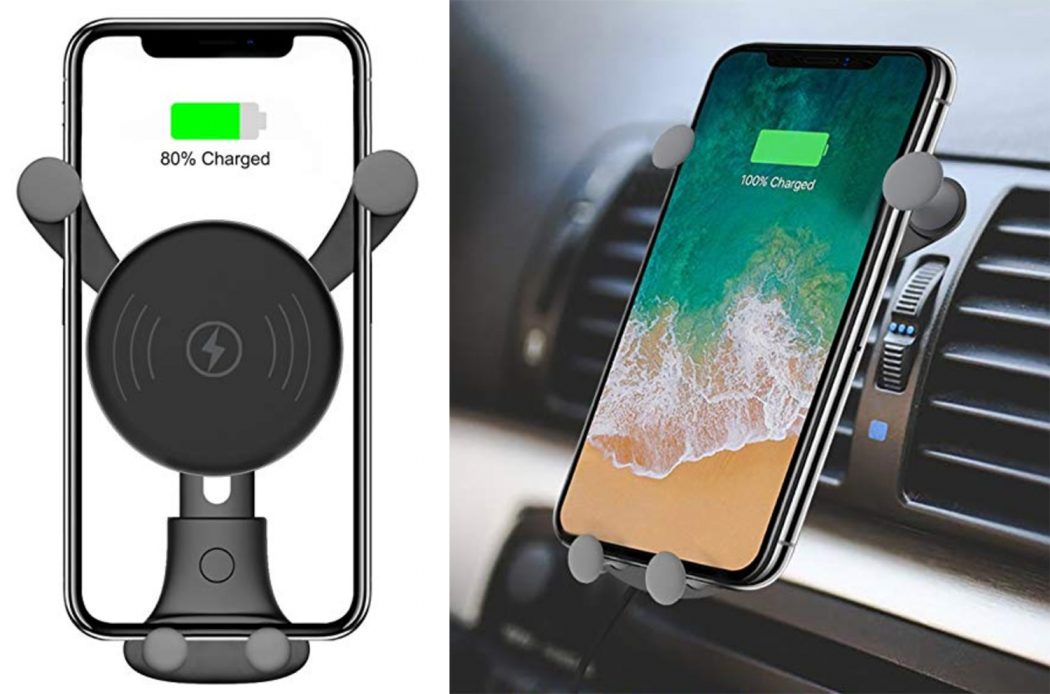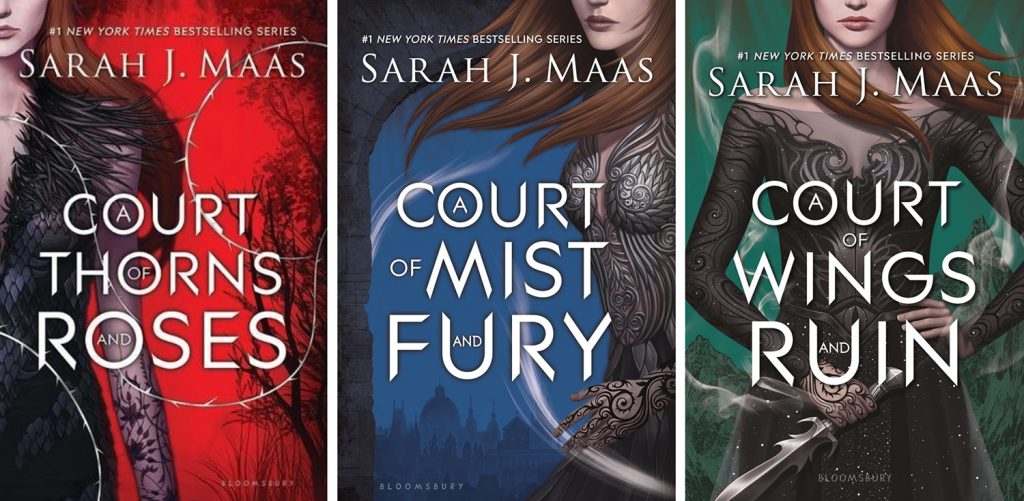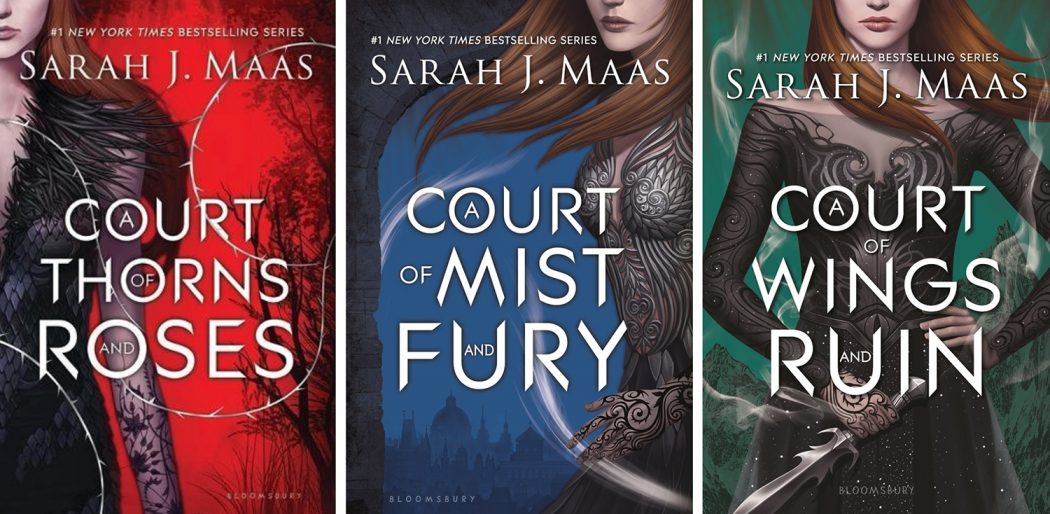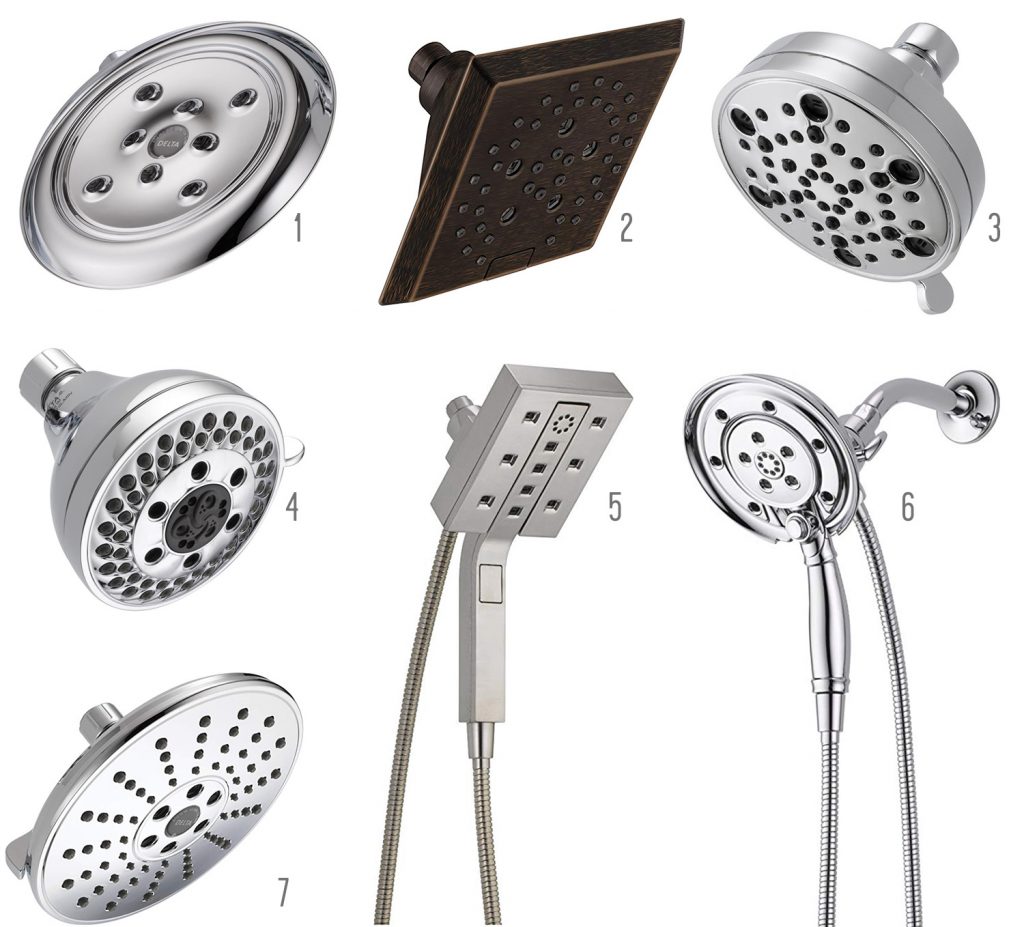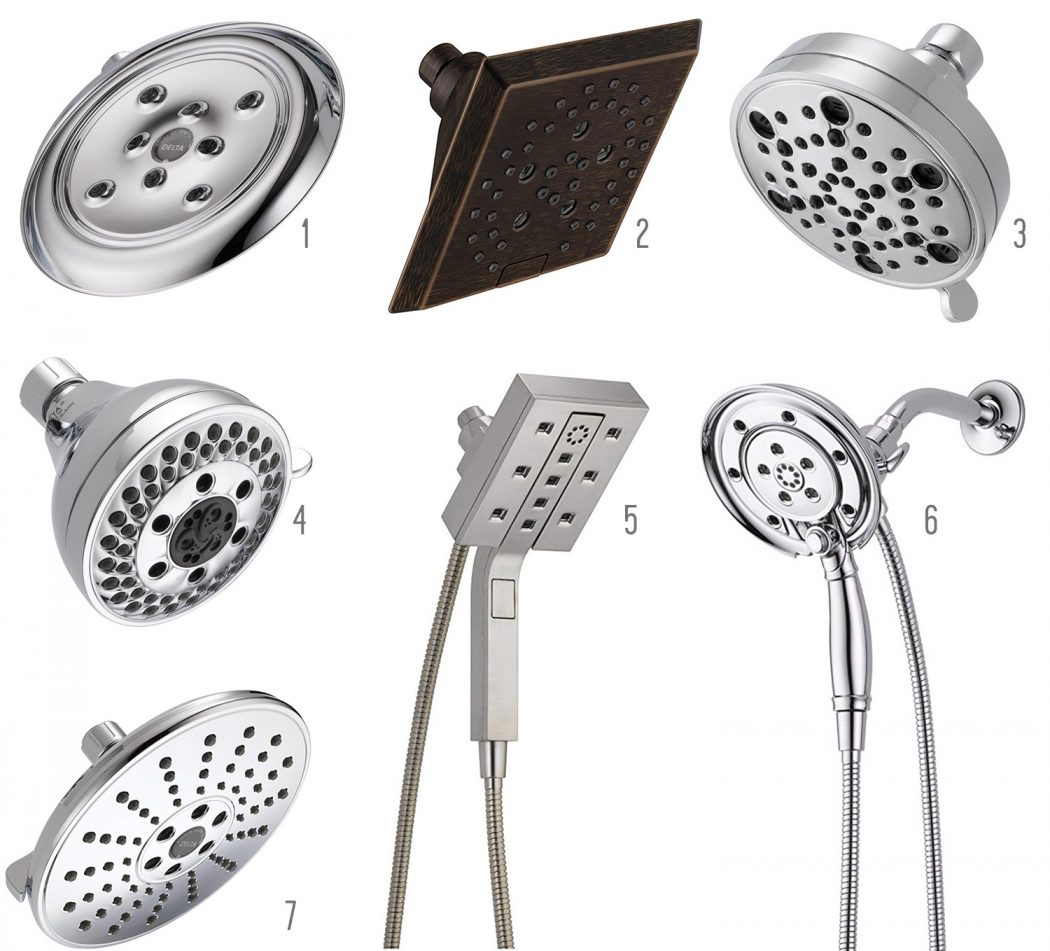 Sherry: Headbanz, our family's new favorite game for everyone in the household.
John: eBay coupons. We spent $4 buying a 10% off Bed Bath & Beyond coupon on eBay and it saved us $40 on an online check out!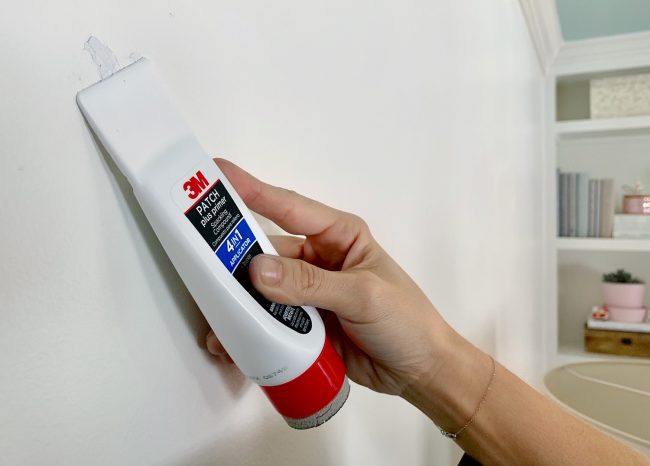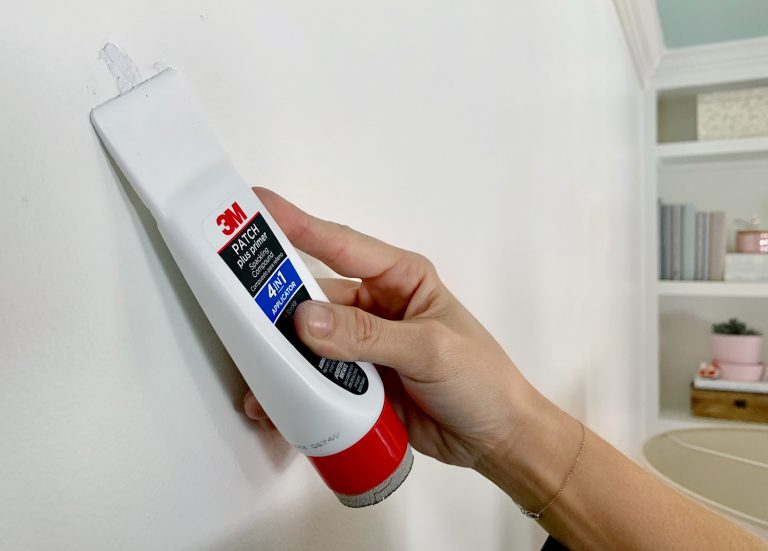 Sherry: That's the 4-in-1 Patch Plus Primer that Sherry recently tried on our nail-hole-dappled living room wall. It totally did the trick for small holes and was extra convenient since it's everything you need in one item.
John:  Into The Water. It's Paula Hawkin's follow-up to The Girl On The Train and I was pleasantly surprised by it!

Sherry: The Haunting Of Hill House, the creepy series we LOVED binging on Netflix recently. We finished it over a week ago and are still talking about it.
John: My Apple Watch Series 3 with Cellular that I snagged on Black Friday for $325 instead of the $500+ I had originally planned to spend on the newer model. Also the the Breathe app I've been liking (it comes pre-installed on the watch).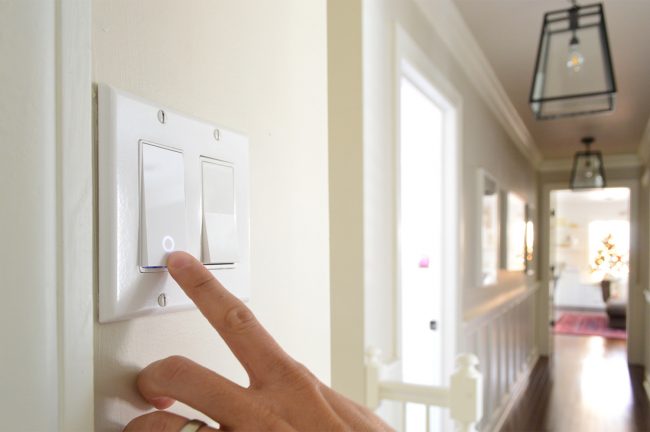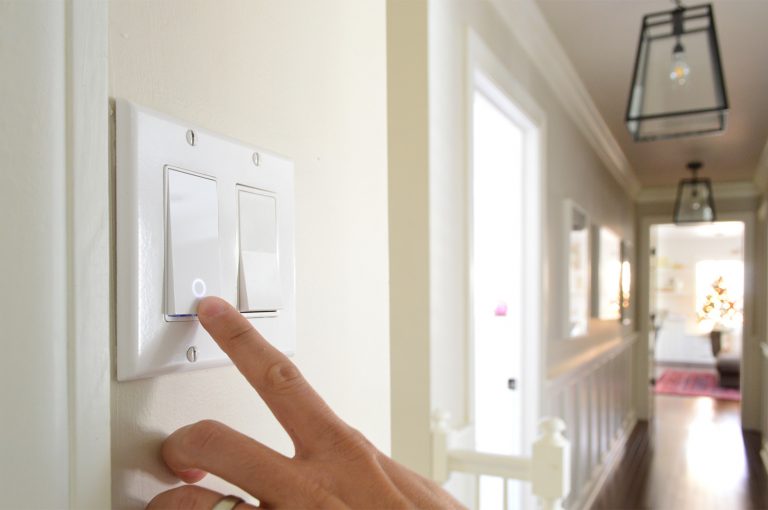 Sherry: Peg "family portraits" from various Etsy sellers, including details like the shadow box, the swaddled baby, or pets with ears. Many also show examples of other "family" combos – siblings, couples, etc. 1 / 2 / 3 / 4
John: The $13 slim wallet I've been using for around a month now. It comes in around 30 different colors, but I got "Alaska Brown." It doesn't offer personalization, but some on Etsy that throw that in for free. Here's the top right wallet ($20), middle right wallet ($25 marked down to $15!) and the bottom right wallet ($18)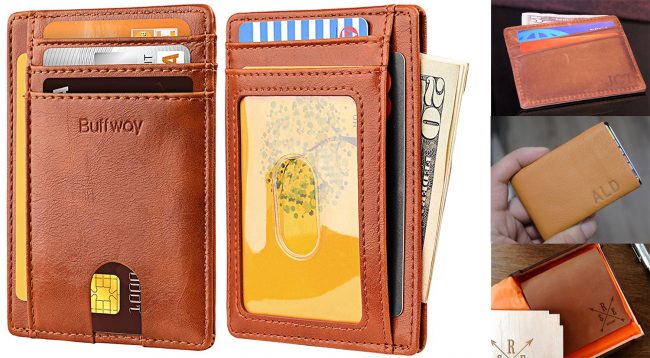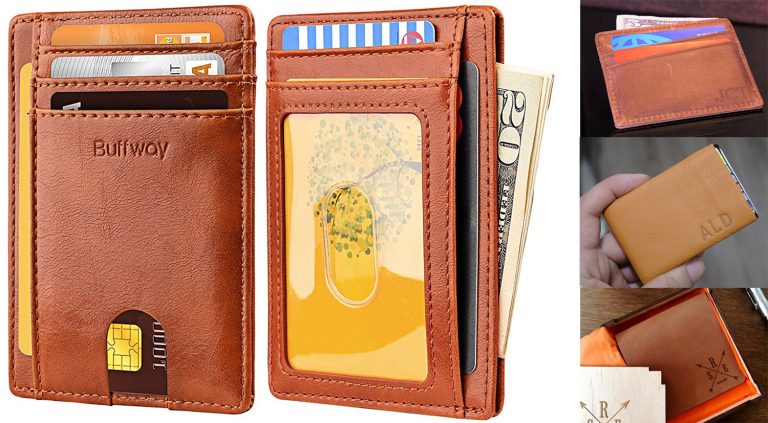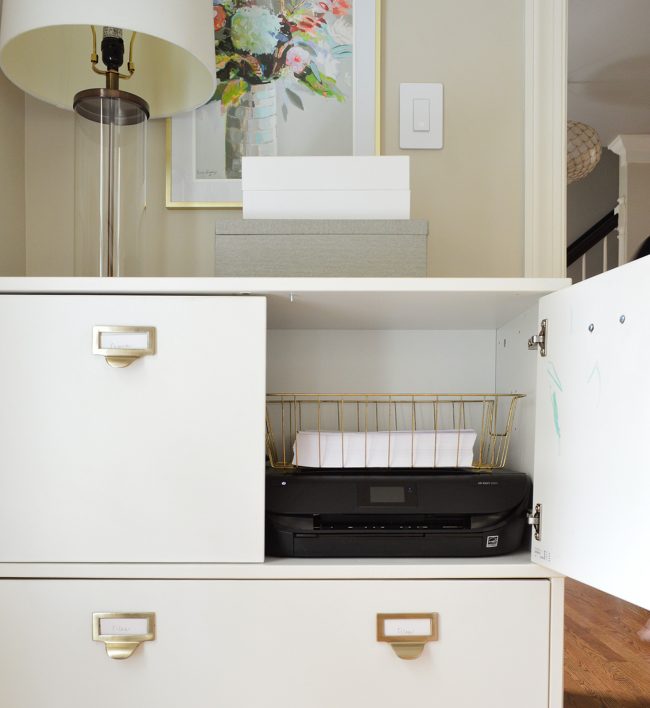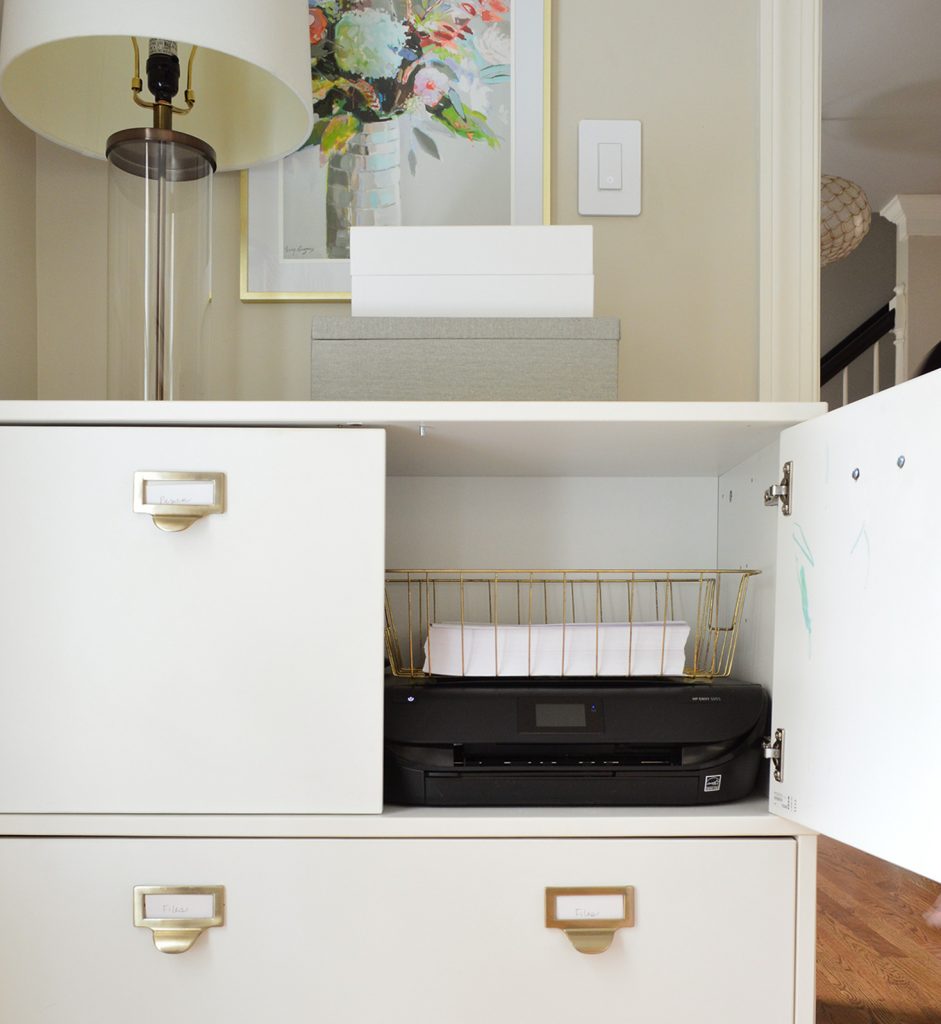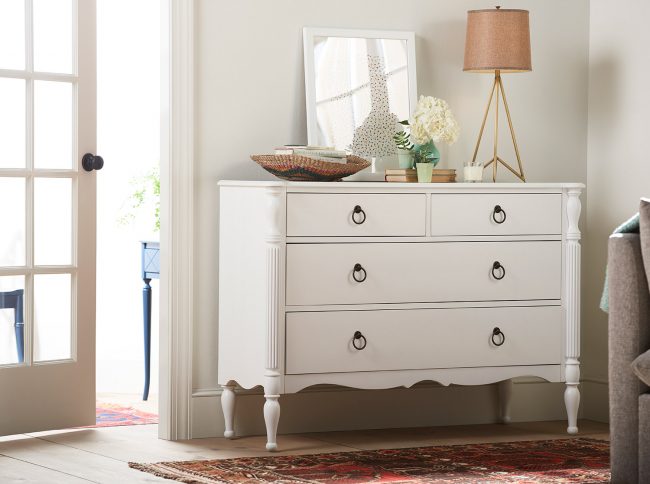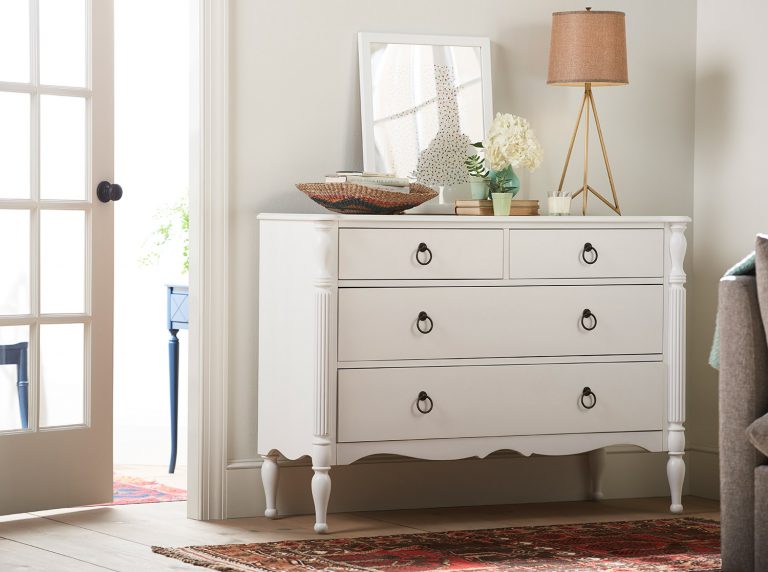 Sherry: Our new furniture line with Wayfair, these X-Back Chairs and the mixed-finish Cinch Table that has a metal base and the glossy white top. Also the Noble Dresser above, which was inspired by the vintage dresser in our bedroom that was handed down to us from my dad (he bought it secondhand for $100 decades ago – and we believe it's from the 1920s). You should've seen his face when he saw this new one in person!
John: The prospect of getting an Apple Watch. Is it worth me spending my birthday money on?
Sherry: Get A Room With Carson & Thom, the design show that has been cracking us up. It gives you a great taste of the humor that's been making it a fun watch, and the room reveals are great too.
John: Dear Data, the book I've been revisiting lately. It's really fun and beautifully designed, so it's entertaining to just flip through or really dig into the data. And this is the journal version they recently released if you're inspired to start a project of your own.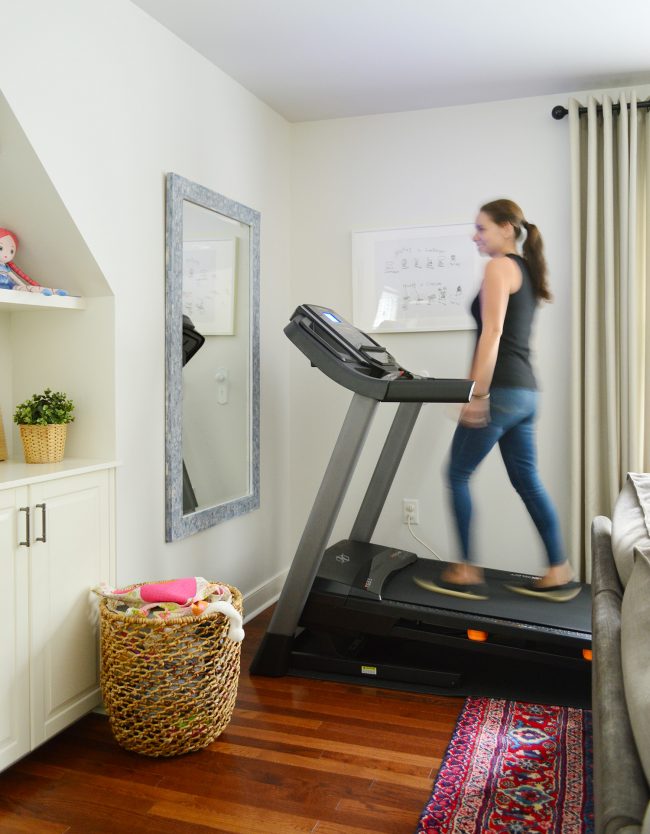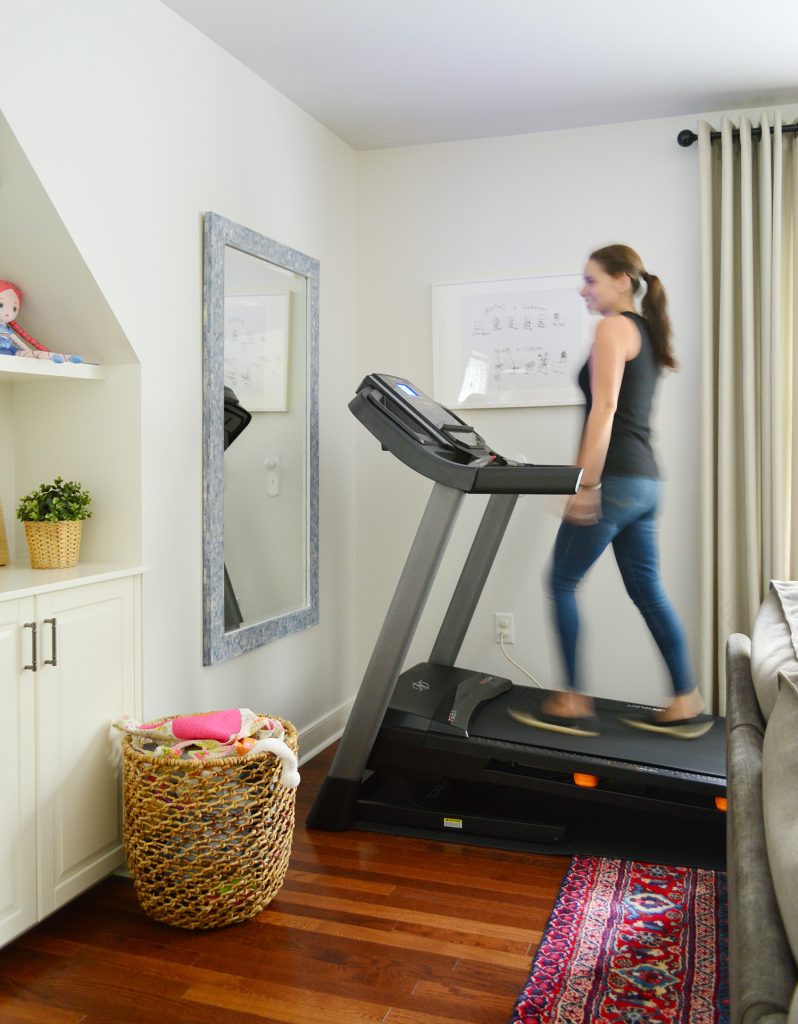 Sherry: The NordicTrack Treadmill we got for our bonus room (we're considering it Sherry's early Christmas present due to her newfound love of walking). She still much prefers her walks outside, but when it's too cold or rainy she hops on here and turns on Housewives.
John: The Slim Straight Fit Twill Pants in "moss" from Target that I'm wearing in the photo below.  They have detailing that's kind of like jeans (think rivets on the pockets), but I also got these Slim Fit Chinos in dark gray that feel a bit more like dress pants.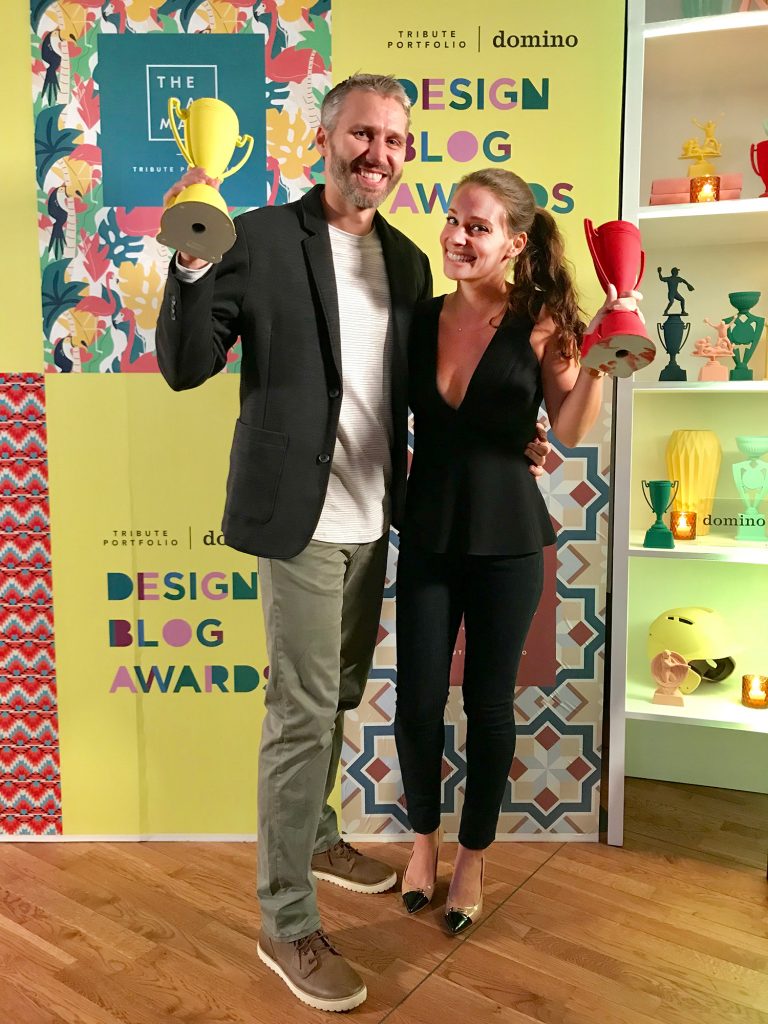 Sherry: These fall-adjacent nail polish colors that are helping to "soften the blow of the season" for Sherry (without the doodly tootlies):
John: Typography artist Becca Clason (@beccaclason) on Instagram. In the photos below she's working with black beans, pennies, spices, and grains. Can you even imagine having that much patience???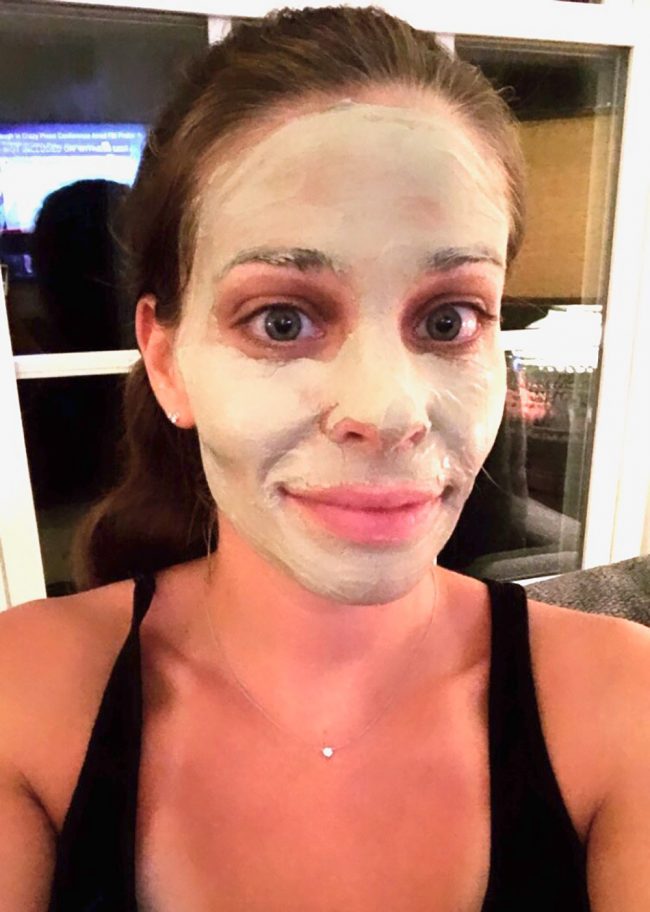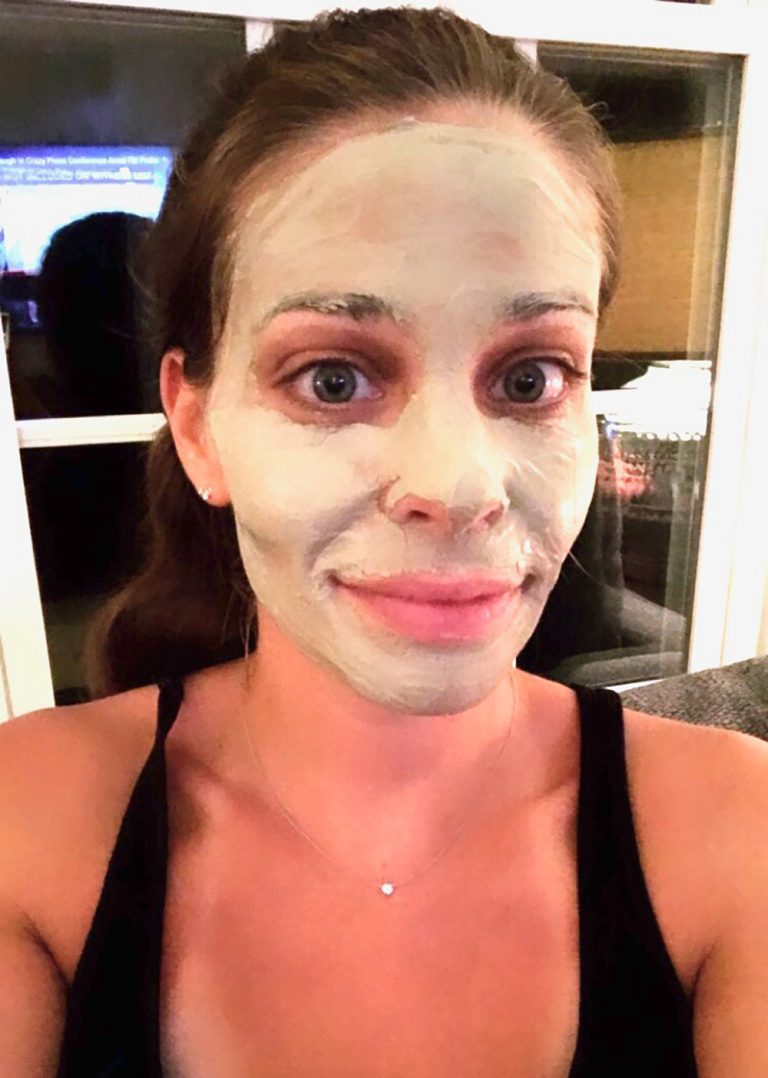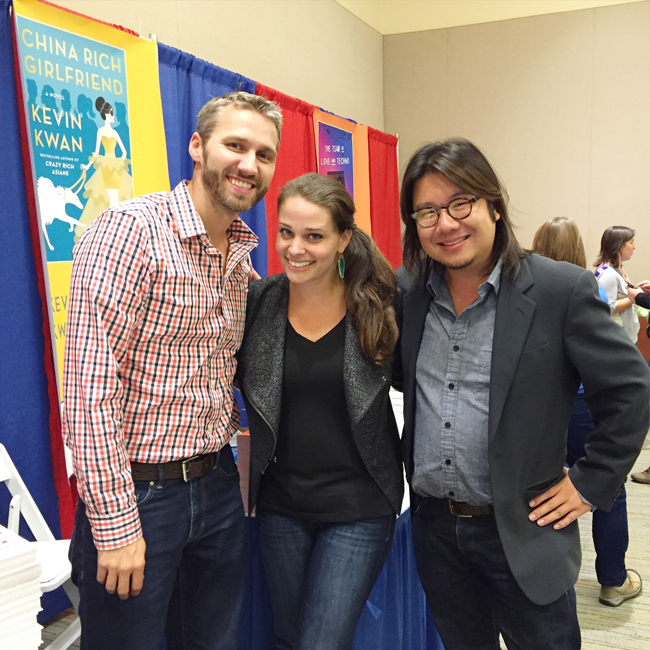 Sherry: You probably don't need to be told how to see the movie Crazy Rich Asians or how to read the nationally bestselling book trilogy (Crazy Rich Asians, China Rich Girlfriend, and Rich People Problems), but we wanted to shout out the author – and all around super nice person – Kevin Kwan, who we were table-mates with during the Cincinnati stop of our 2015 book tour (more photos here).
John: They discontinued my old trimmer (which I use here in Richmond) we ended up with this new trimmer/edger in Cape Charles. And below you can see the two new features I really appreciate. The foot pedal for switching from trimming to edging mode is so much faster than twisting the pole with your hand.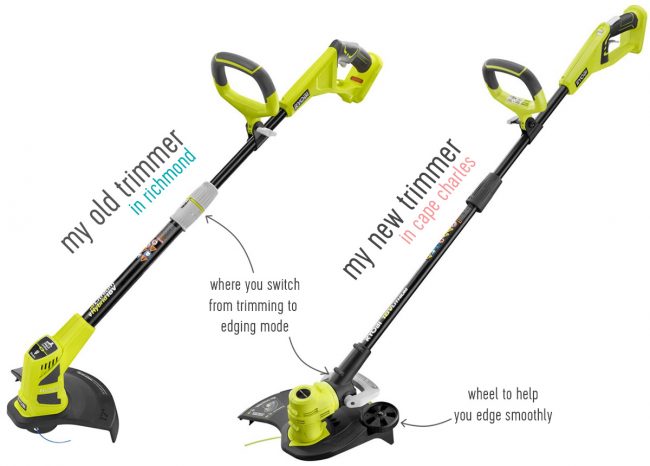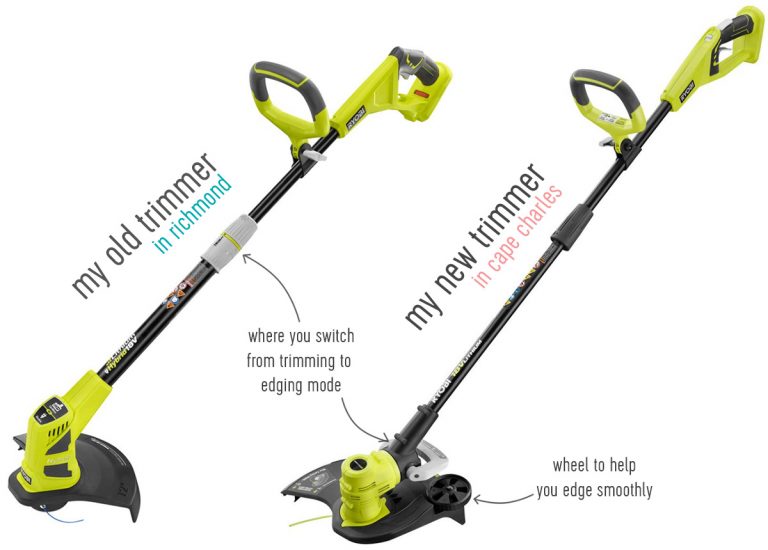 Sherry: This jade face roller that Sherry bought (it's currently sold out, but this one is extremely similar and also highly rated). And here's an article from Elle about its benefits. To see Sherry's jade face roller in action (and John's response video at the end) check out this video on YouTube or in our Instagram Highlights.
John: Our new favorite game to play with the kids: Tenzi (and yes, we're using coasters to stack our dice). Our favorite variation is some combination of Tenzi Tower (where you have to stack your dice as you go) and Stealzi (where you can swipe your opponents' dice).We also bought this "77 Ways to Play Tenzi" that suggests dozens of other variations. They also sell a Party Pack version with 6 sets of dice.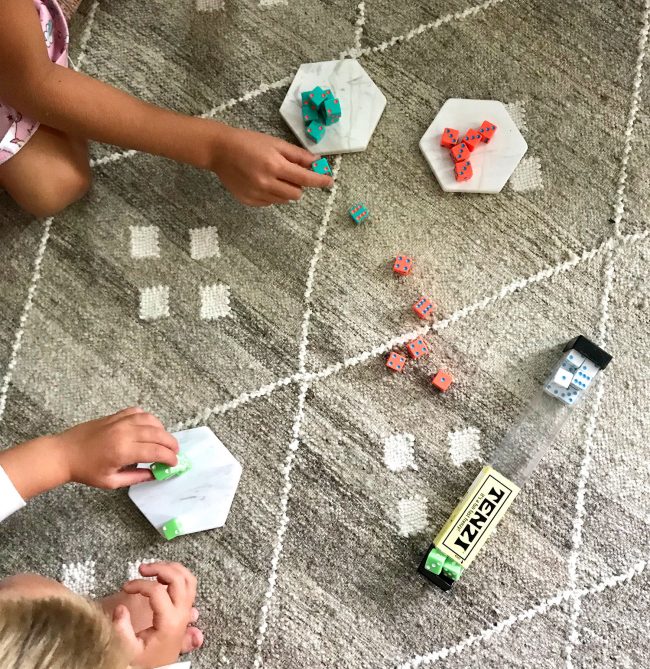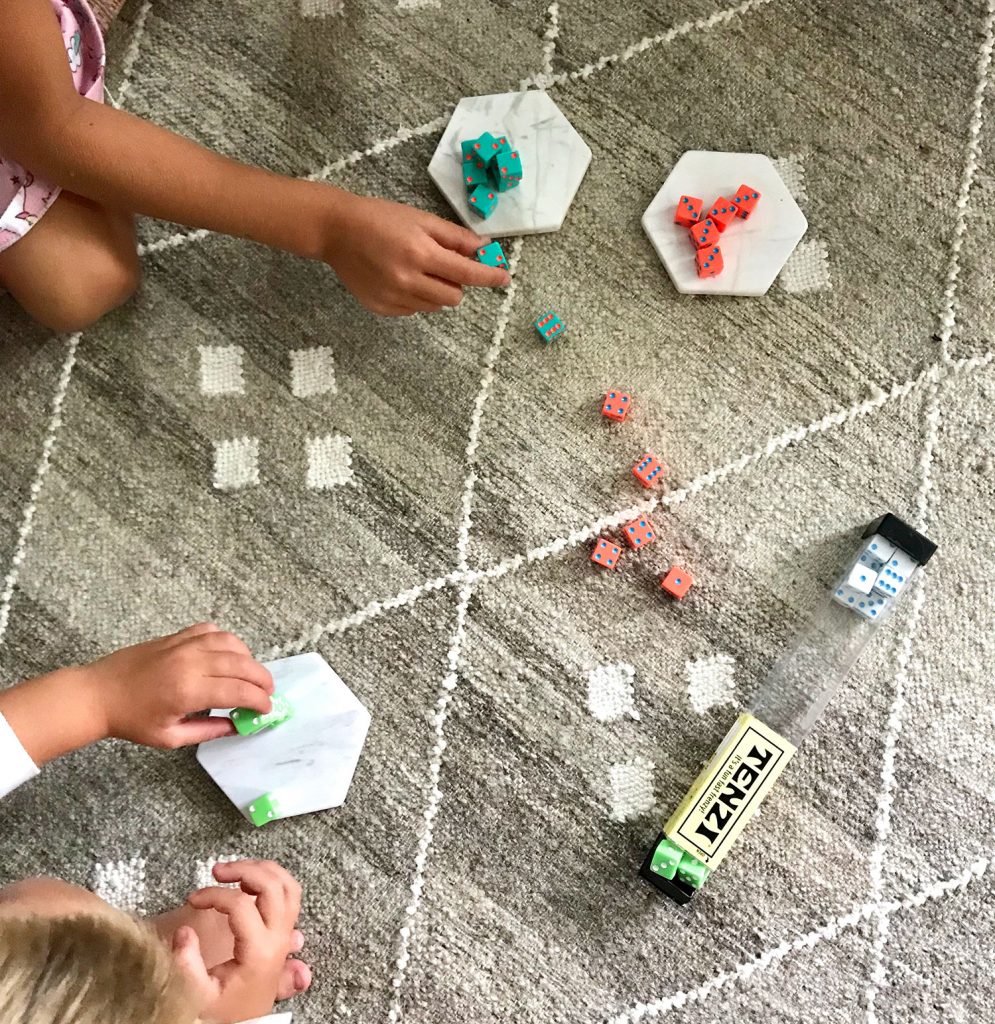 Sherry: This is handleset that we ordered to make the uneven holes on the duplex front doors look normal. We got them in the dark bronze color
John: The Slow Burn podcast We burned through Season 1 (pun! ha!) about Nixon's resignation last month and the second season about Clinton's impeachment is currently underway. It has been such a fascinating way to better understand these moments in American history.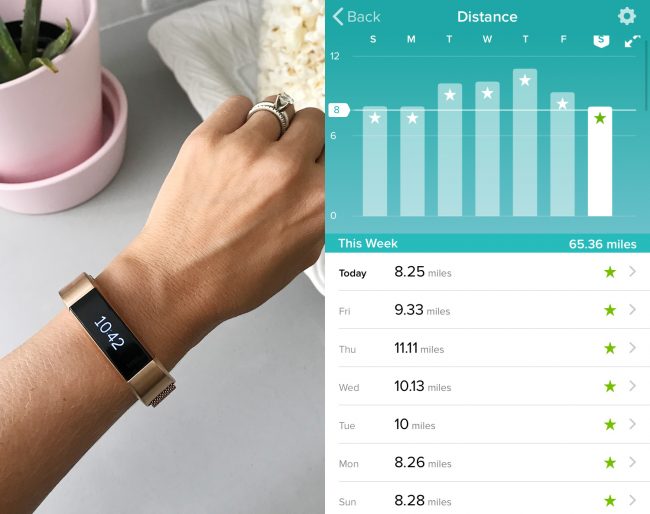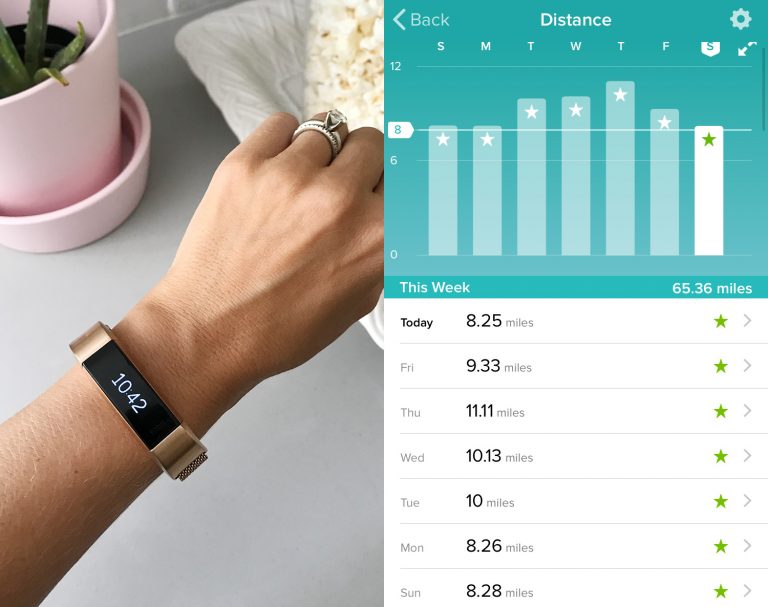 Sherry: The Fitbit Alta HR that I surprised Sherry with along with this $12 rose gold band (just make sure to get the rose gold colored Fitbit, otherwise it won't be the same color).
John: Netflix's Stay Here, which features Genevieve Gorder and real estate expert Peter Lorimer overhauling vacation rentals (like the Seattle houseboat shown below). The makeovers are awesome and the travel twist is fascinating. And also check out Making It on NBC (you can find it on-demand) if you're someone who needs a fun lighthearted crafting competition in your life.
Sherry: The DropStop pad that stops your phone and other things from falling in the crack next to your car seat. The package comes with two of them and they blend super well with our black seats. Best $20 we've spent in a while!
John: The MagnetMount phone holder that I got suckered into buying through Instagram. Here's a similar product from Amazon that's HALF the price and comes with TWICE the number of mounts. It's well reviewed too, so if I could go back in time, I'd grab this one.
Sherry: My necklace that everyone keeps asking about (hers has a 16? chain, a .10 stone, and it's white gold). You can see her wearing it a few photos below for Episode #105
John: Stuck In The Stone Age chapter book for grade school reader because it has great tips for young story writers. It's from the Story Pirates podcast, which I dug it back in Episode #98, so the story is based on one written by a kid!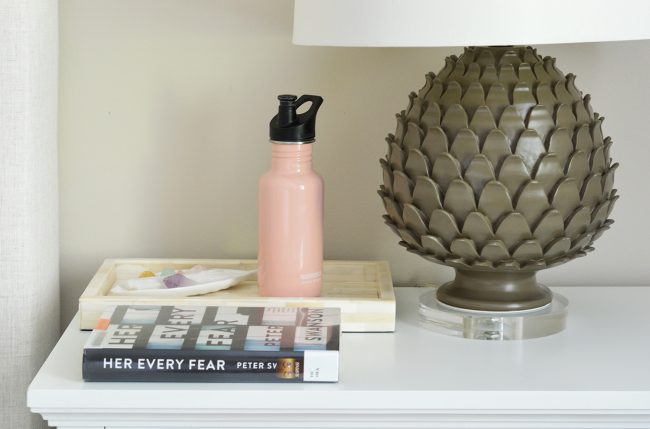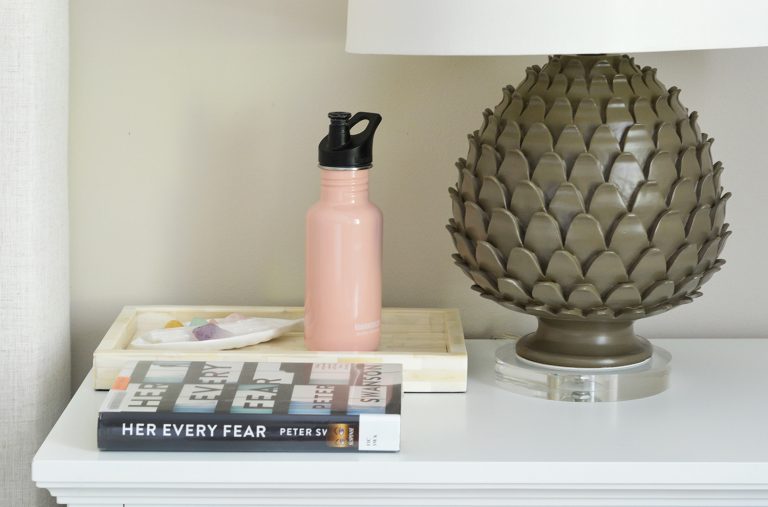 Sherry: Nailed It! on Netflix, a hilarious baking show that will crack you up and make you feel better about your own baking shortcomings.
John: Her Every Fear by Peter Swanson, the same guy behind another fave: The Kind Worth Killing. I was captivated by it, and it does weave in a little bit of real estate (there's kind of a The Holiday situation that kicks off the mystery)
Sherry: Blogs! Specifically taking the time to click through to a blogger's site when you see an article you're interested in (instead of just reading through your feed reader or glancing at the caption on Instagram).
John: The Amazon Part Finder search tool in the Amazon app (seen above). it's not a flawless system, but if you're totally clueless about what type or size of screw or nail you're looking at – it's kind of a fun way to figure it out!
Sherry:  The new mascara that Sherry discovered thanks to that helpful Target employee. It's also on Amazon if that's more your speed (the color she buys is "black" – surprise!). Sherry's wearing it – and her Invisaglin – in our selfie above.
John: The the inflatable stand-up paddleboard that I got for Father's Day that we've been using the heck out of this summer. My favorite is when we all steal away to the beach around sunset and get to take wonderfully clichéd pictures like the one above. I also strongly recommend grabbing the electric pump. It's a LIFESAVER. I
Sherry: Long low-profile benches like the ones we swapped in at the beach house dining room to creates much better visual flow across the table. Above is a round-up of others we love (our is #1)  1 / 2 /3 / 4 / 5 / 6
John: The true-crime book I'll Be Gone In The Dark. I forgot to mention in the episode that it's actually very similar to the Southern Nightmare podcast we suggested back in Episode #100.
Sherry: The SwimWays Spring Floats that we bought to bring to the beach, since it folds up to be such a compact size and doesn't take much effort to inflate (only 10 blows according to Sherry). I feel like the graphic from their website abovce does a much better job of illustrating how it collapses.
John: The Spot On Removable Paint Decals we used to figure out the paint color for the duplex shutters. They're only about $1 per decal and it was such a smarter system than physically painting the samples onto the wall!
Sherry: These filling and energizing Barney Butter almond butter packs that Sherry has been downing around 3pm every day:
John: The string lights we bought for our back patio (they're called Fiet Electric 48ft Indoor/Outdoor String Lights – there seem to be multiple listings, so you may need search that again if this particular listing goes out of stock).
Sherry: The Big Red Rooster sound machine that we bought for each beach house bedroom (it's that little white box right there on the nightstand). It's only $15, all the sounds are good, and it's nice and compact.
John: If you want to add another true crime podcast to your queue, we've been captivated by Southern Nightmare, which took place right here in Richmond, VA back in the 1980's.
Sherry: @CheapOldHouses on Instagram for lots of fixer upper eye candy. Everything is for sale and less than $100,000!
John: The $19 Goodfellow & Co Linden shorts from Target. Just be aware that LOTS of their shorts share the "Linden" name, even some in different materials or waistbands (one is actually drawstring). I ordered the 9? inseam versions in Slate Blue and Williamsburg Navy (shown at right below). I thought the latter was gray, but it was actually a seersucker fabric and NOT made from a stretch material, so I'm returning it. But I really like the slate blue ones – and as predicted, I bought a second pair.
Sherry: The clothes she got from Old Navy recently, including some of those non-black items (gasp!): 1 / 2 / 3 / 4 / 5 / 6
John: Story Pirates, that adult-friendly kid podcast that we're loving. Below is a YouTube video they made of one of the songs from a recent episode, if you want an idea of what it's like.
Sherry: This eyebrow pencil that Sherry is feeling especially affectionate towards throughout these shopping-free days. (I'm told they also come in other shades like blonde and dark brunette – so I now officially know more about eyebrow pencils than the average husband I think).
John: Undercover High, you can watch full episodes on the A&E website. You just have to sign in with your cable provider (ours is Sling these days since they now offer more channels we like than PlaystationVue – you can read more about how we cut the cable here). And you can watch a brief trailer of it below:
Sherry: The necklace Sherry ordered for her mom for Mother's Day to represent her 4 grandchildren. They also sell a version with two big birds if you want to represent two parents or grandparents instead.
John: The Pocket Hose that wowed me as a solution for watering plants at the beach house. Did I oversell how magical it was? Probably. But I'm really impressed with how light and easy it is to store when it's not full of water, which is just what we needed out there.
Sherry: The Aquabeads our kids have been using like crazy. Our son got the $15 Beginner's Studio for his birthday and word from a family member is that our daughter now has the $25 Deluxe Studio coming her way for her birthday. It will be nice for them to have separate stations to work from (right now they have to take turns) and we might still snag the $20 refill pack at some point.
John: The meticulous artwork of @kmsalvagedesign on Instagram. She sells prints of her work on her website, and I feel like they'd look great alone or in a big gallery wall.
Sherry: The Queer Eye reboot on Netflix that has Sherry laughing and crying and clapping. There's a tiny clip in the trailer below from the police officer episode she spoke about, but if you want to skip ahead and watch that one first – it's Episode #3.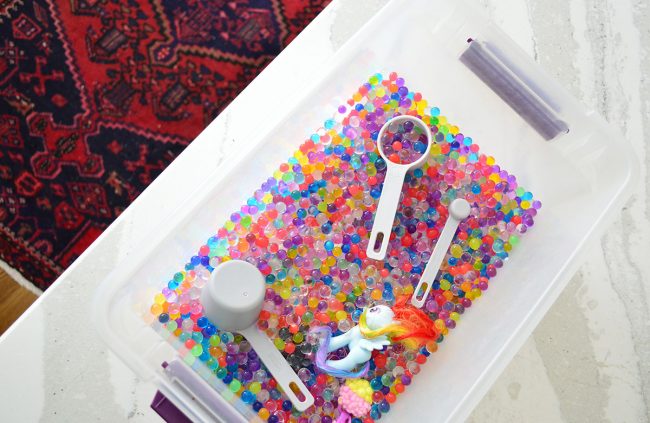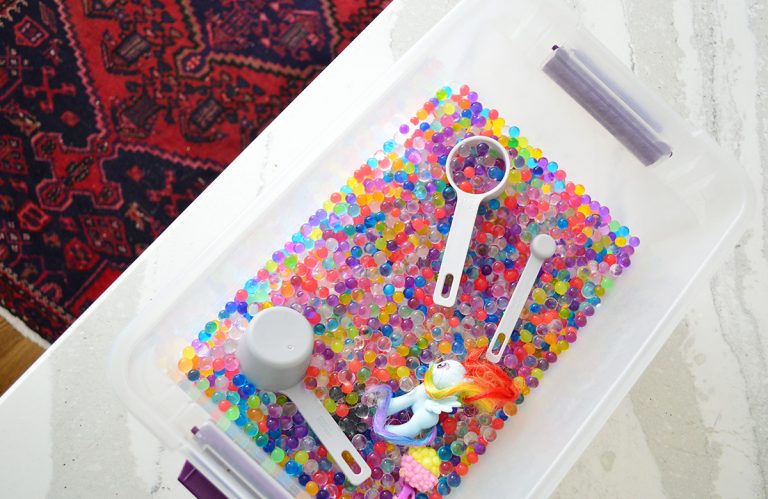 Sherry: MarvelBeads, which have kept our kids surprisingly busy and are surprisingly not that messy (especially if you store each batch in a small tupperware with the lid open so it doesn't get moldy).
John: The books we've both been reading on our recent travels: The Couple Next Door, Final Girls, and The Girl Before. Warning: they're pretty dark!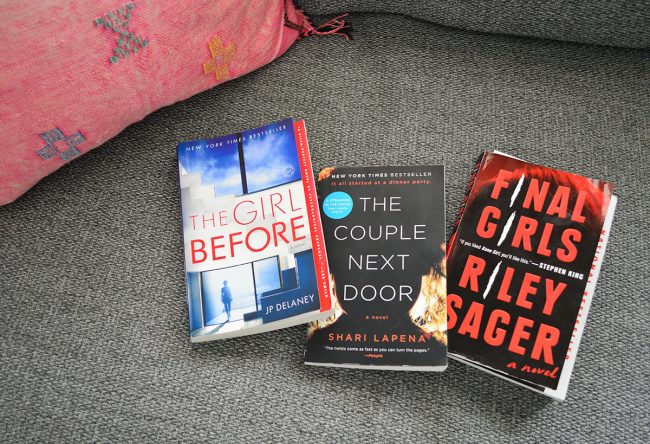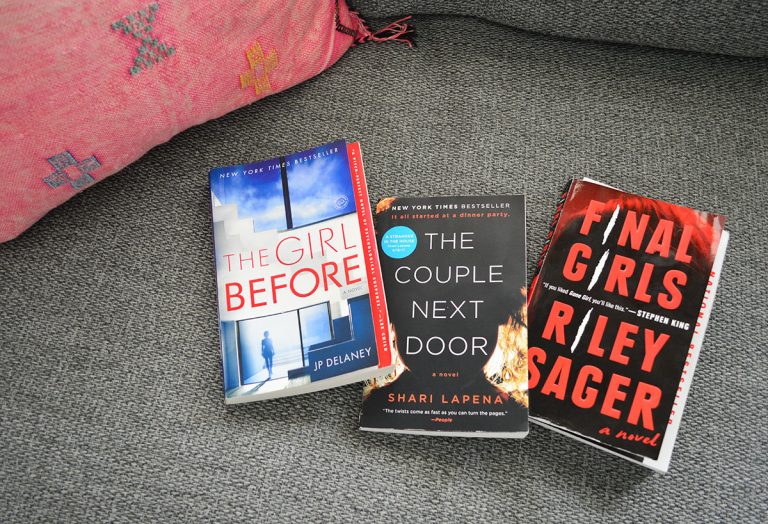 Sherry: Cameo, a website where you can order personalized messages from celebrities (well, "celebrities"). John got Sherry a birthday message from Countess LuAnn from the Real Housewives of New York City and she still screams every time she listens to it.
John: Mail order boxsprings that you assemble yourself, like this metal boxspring/foundation we recently ordered for our guest room. It's more affordable than some store-bought ones (which cost extra to deliver) but these came shipped from Amazon for free. Pictures below is a wooden one we had previously, but since went into our bedroom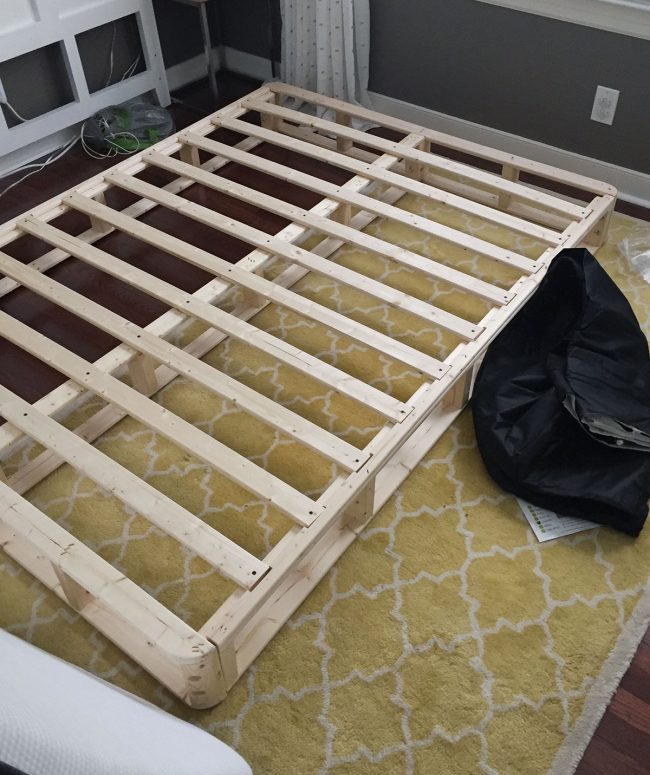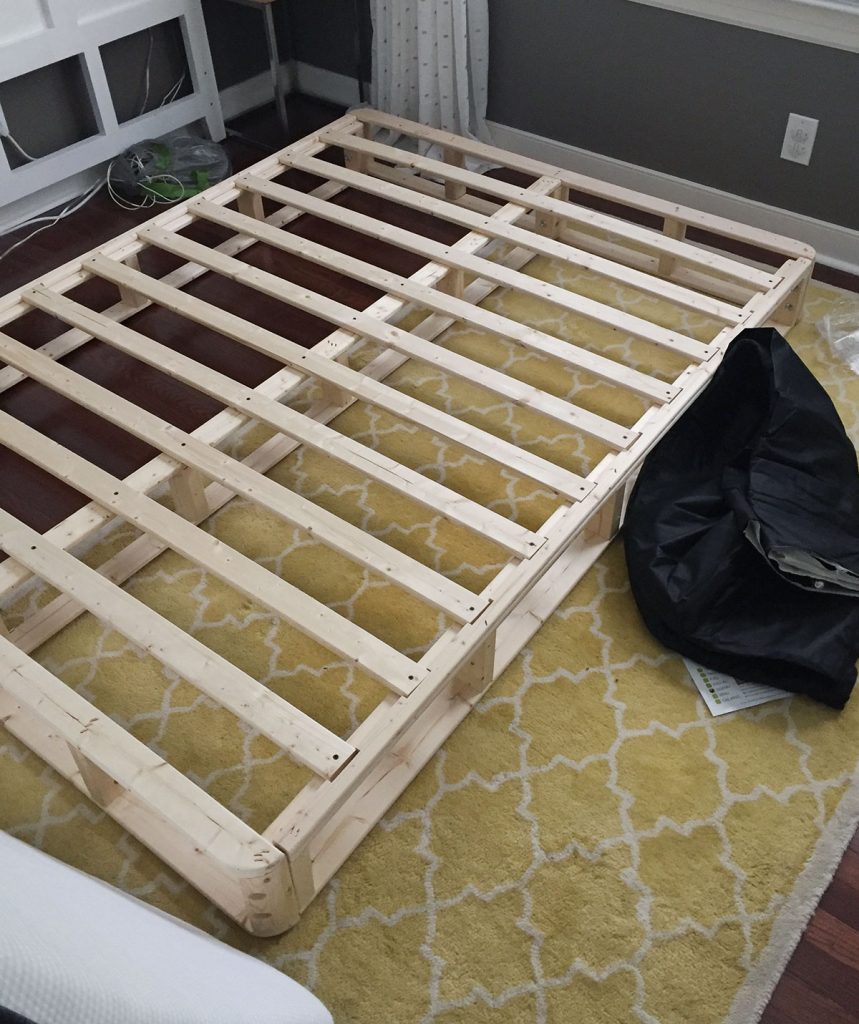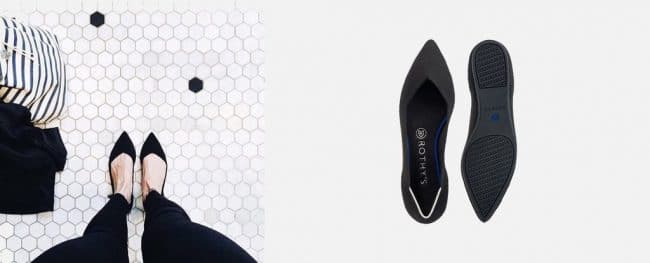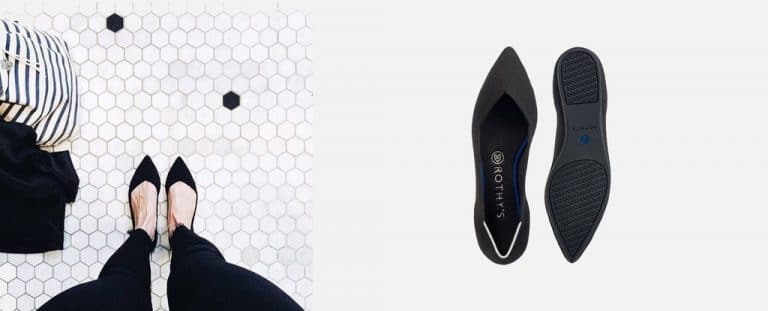 Sherry: Rothy's shoes, which Sherry raved about feeling like socks. They also come in a round toe option as well. I'm relieved to report that they don't look like someone put their foot into a Desani bottle, and it's also pretty cool that they're machine washable.
John: Going on double dates with friends!
Sherry: Restored By The Fords on HGTV, featuring brother and sister team Steve and Leann Ford (above) because of their bold and intersting spaces that aren't like everything else we'e seeing on HGTV these days.
John: Wohven, the t-shirt subscription service we mentioned. I've been pretty impressed with the quality of them (versus what I typically wear which is usually Target, Old Navy, or free shirts from the various races I run). You can choose the size, the neckline (crew or V-neck), and plain ($9) or graphic tees ($11). Below are some samples of their designs: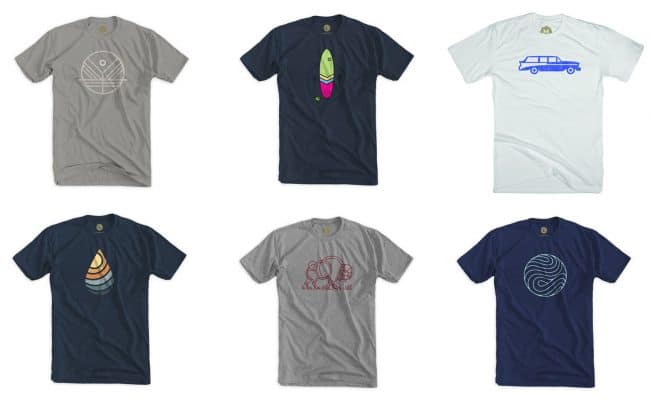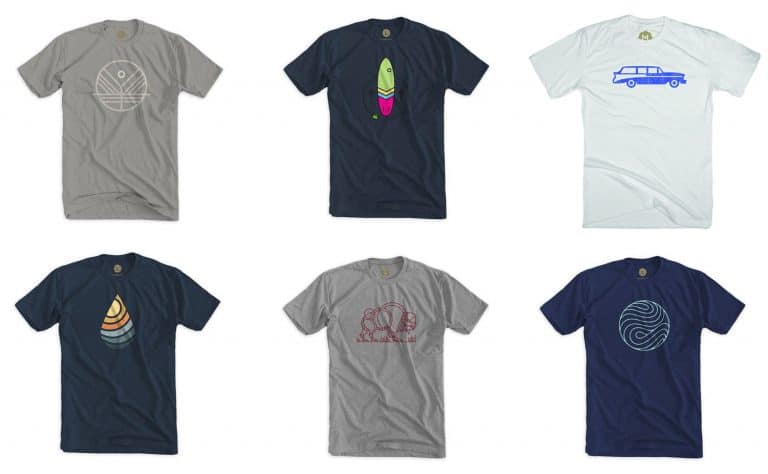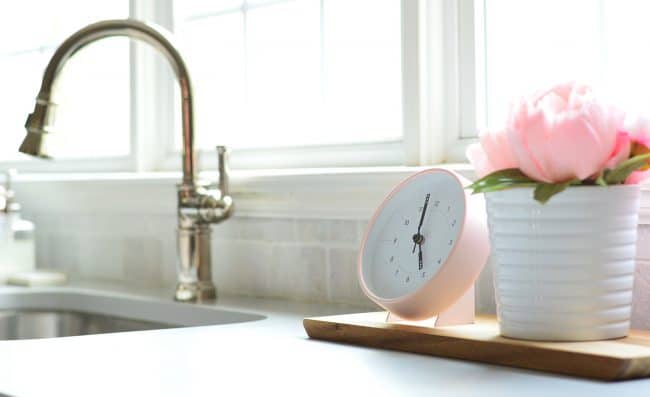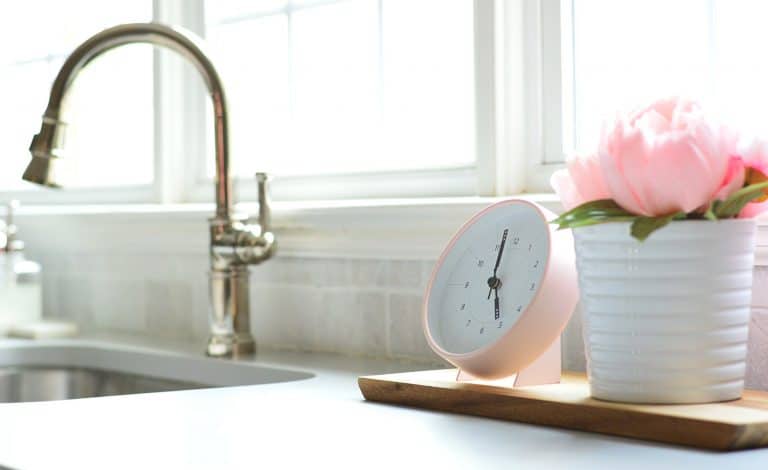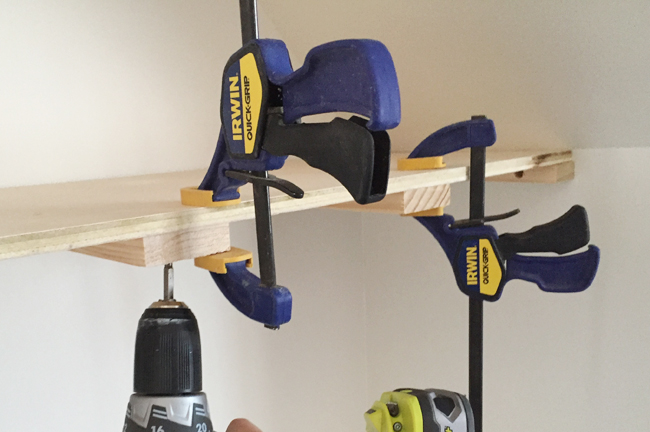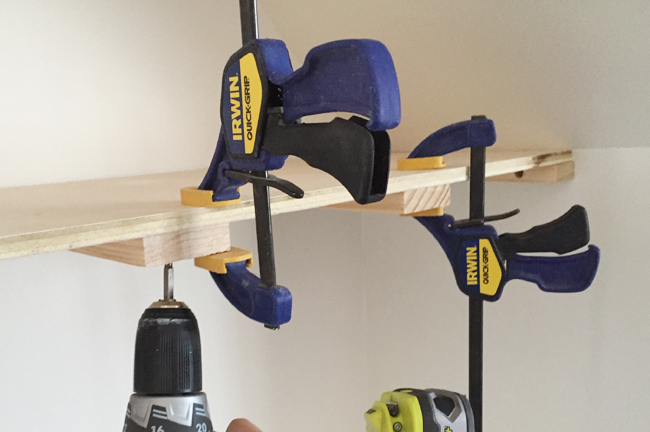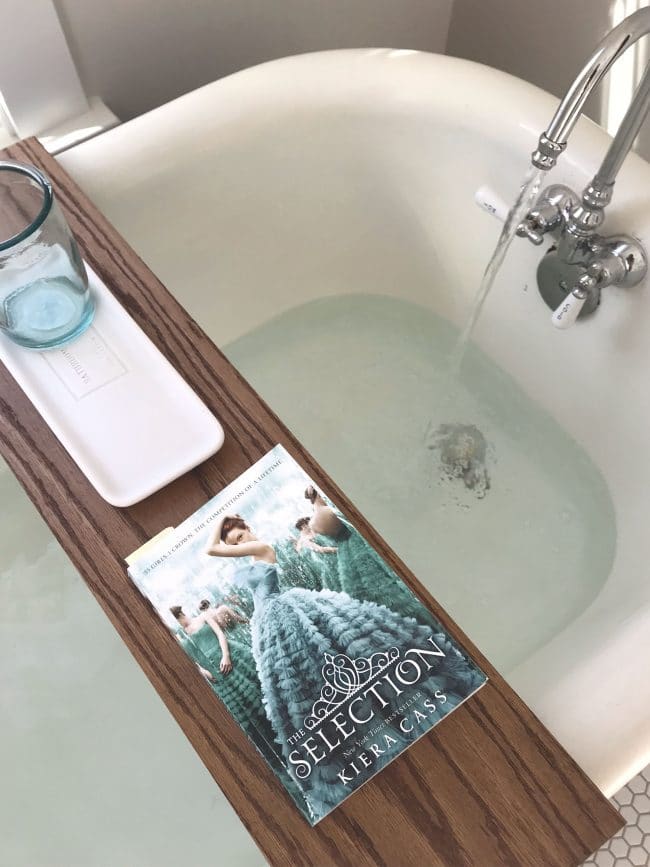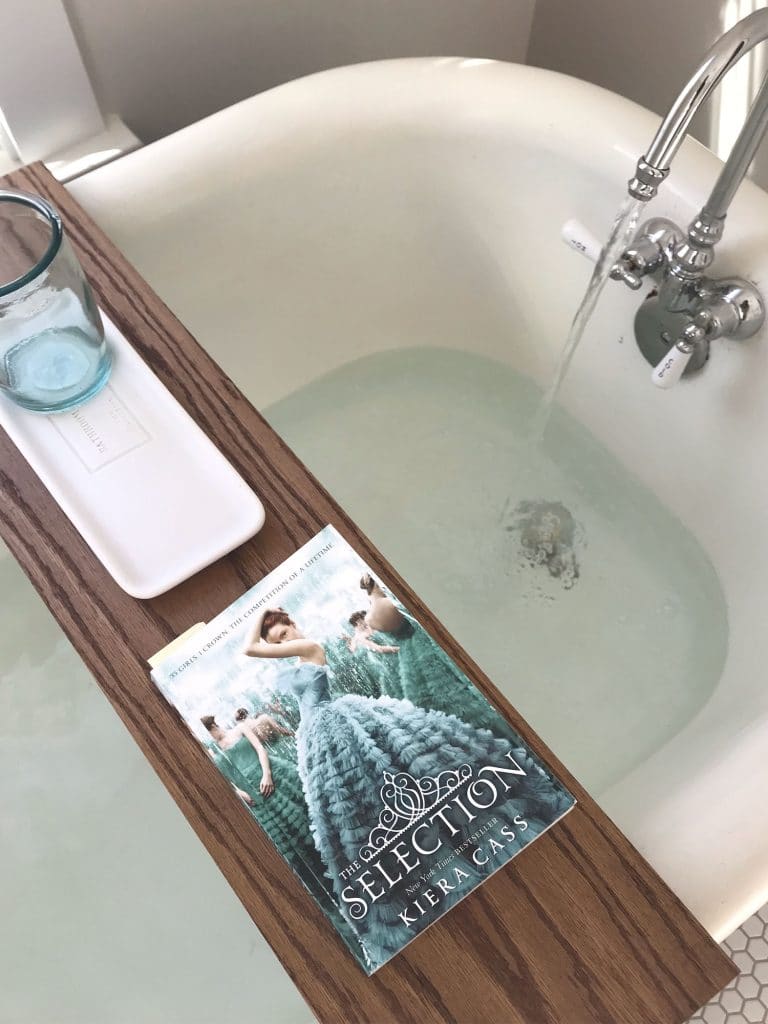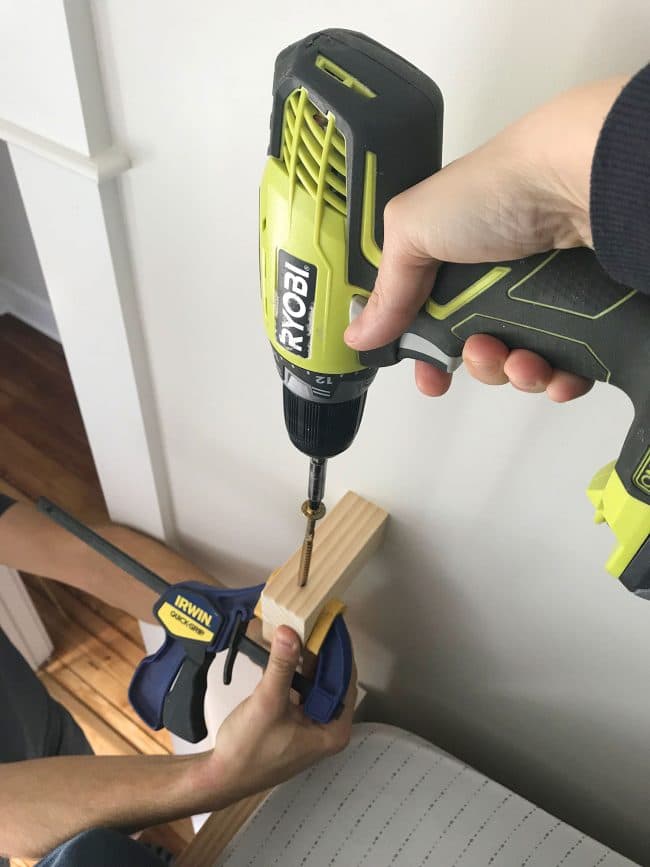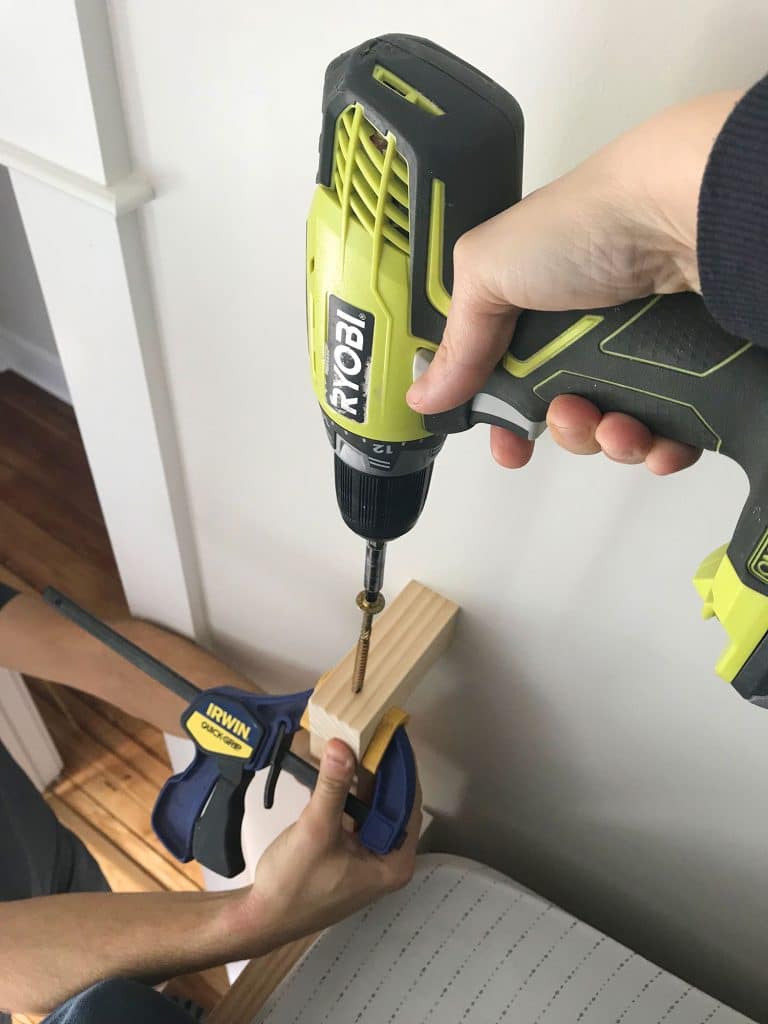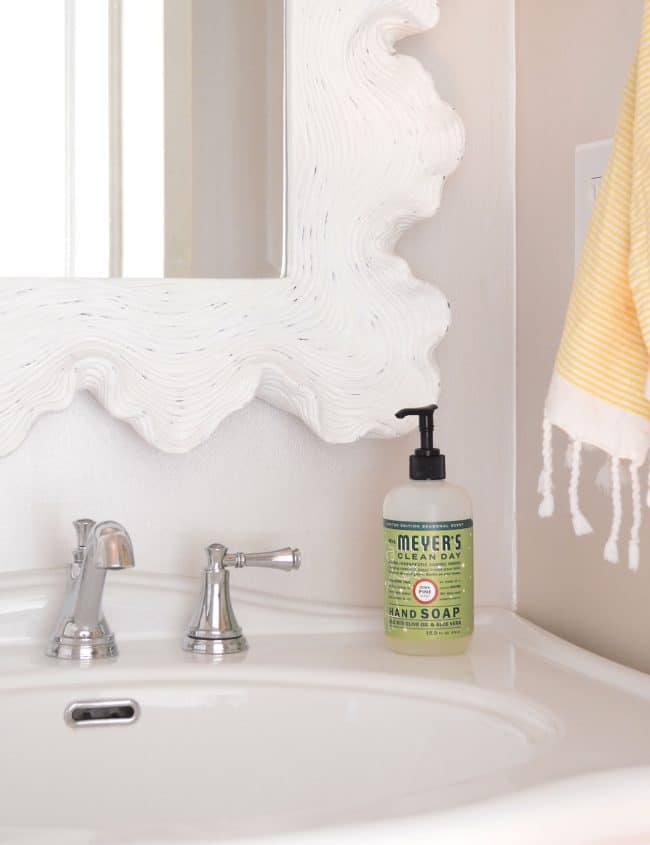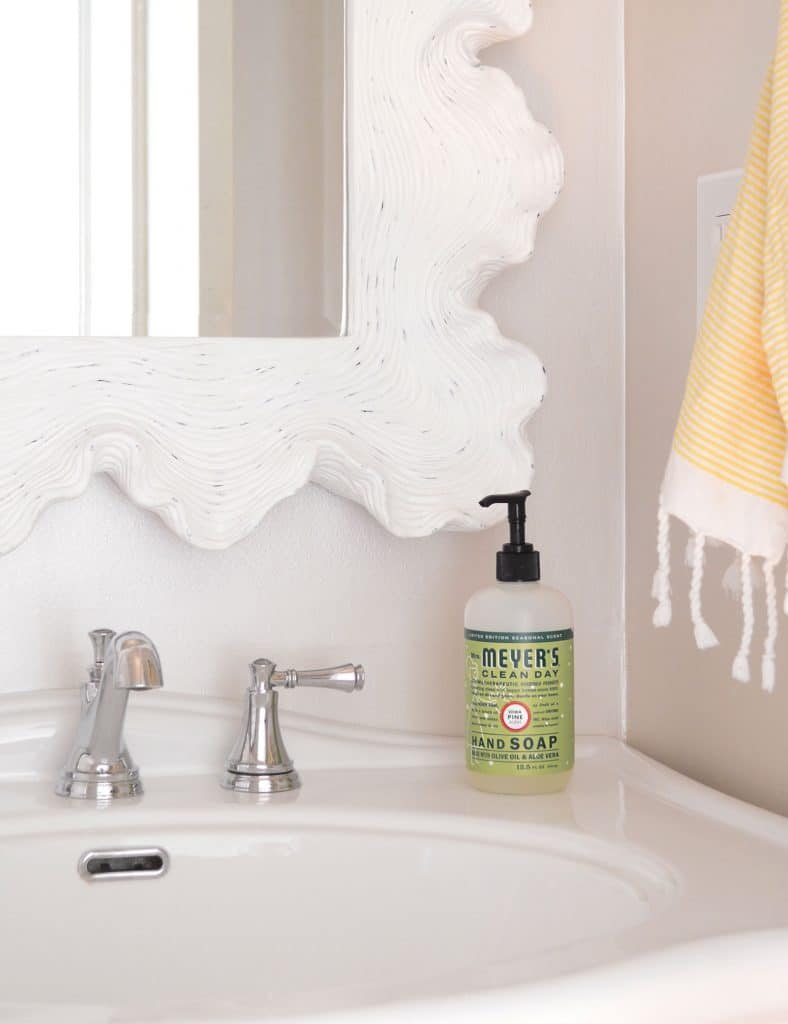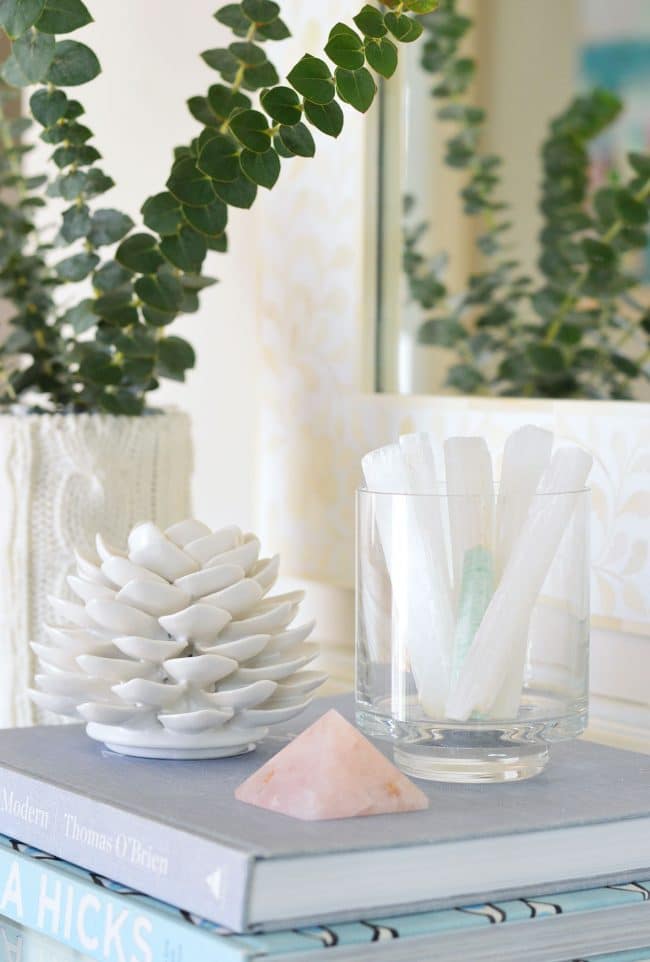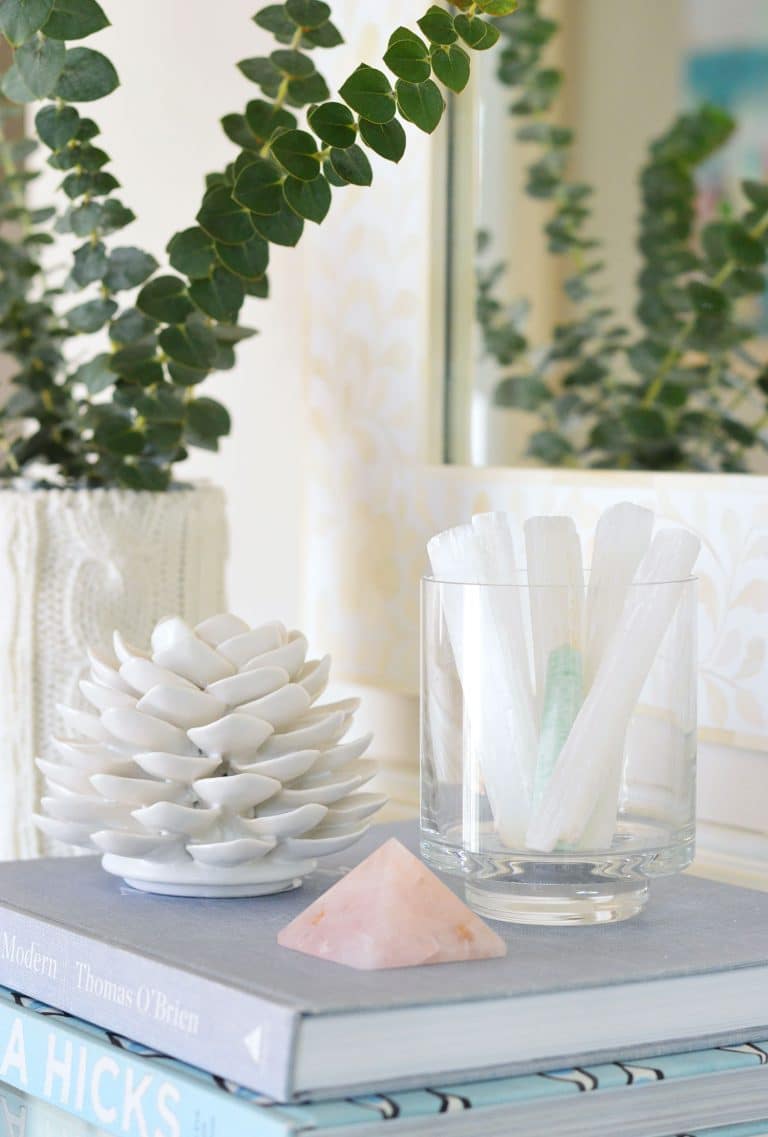 Sherry: Crystals! Including thoes shown above, some of which came from a local shop but many she picked up on Etsy from shops like this one,  this one, this one, this one and this one.
John: Ikea IMMELN shower baskets that we now own four times over (plus a pack of these hooks) to hold shampoo, soap, and other bath stuff in our showers here and at the beach house. They've been incredibly reliable (knock on wood). Much more so than the ones we grabbed at Target one day (specifically this one, which crashed to the ground in mere minutes)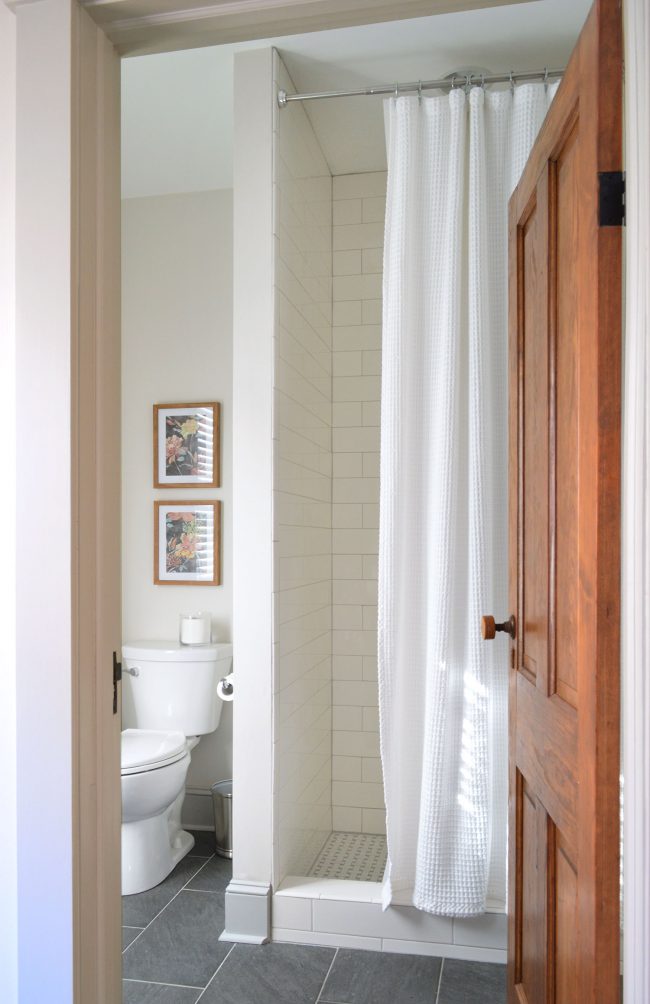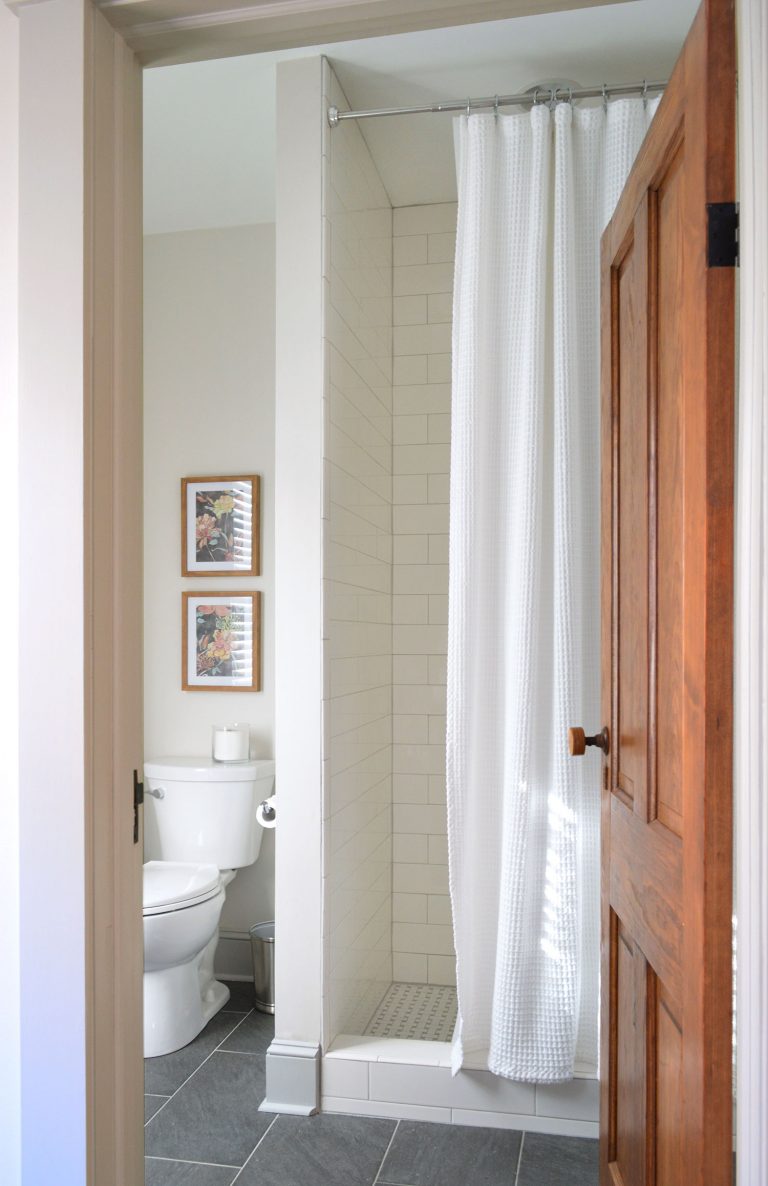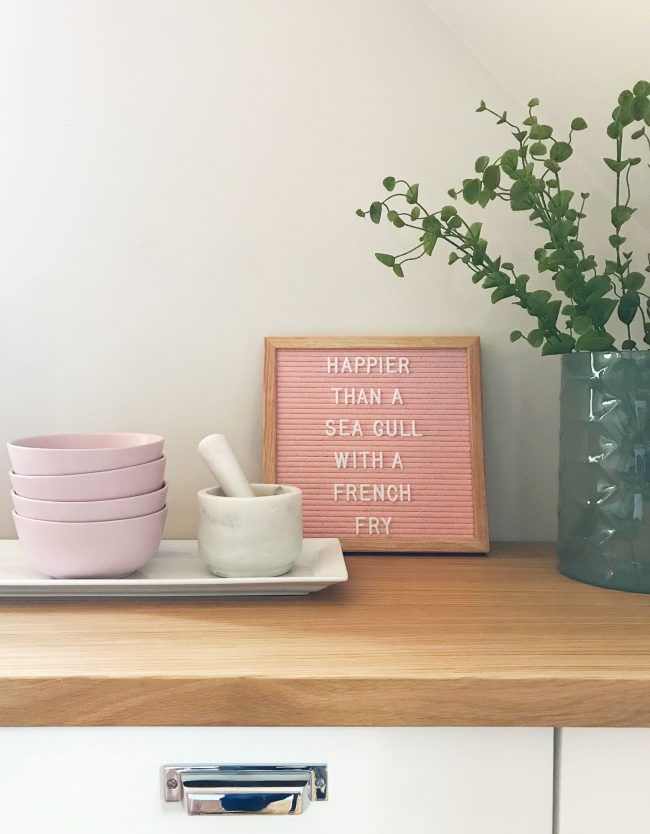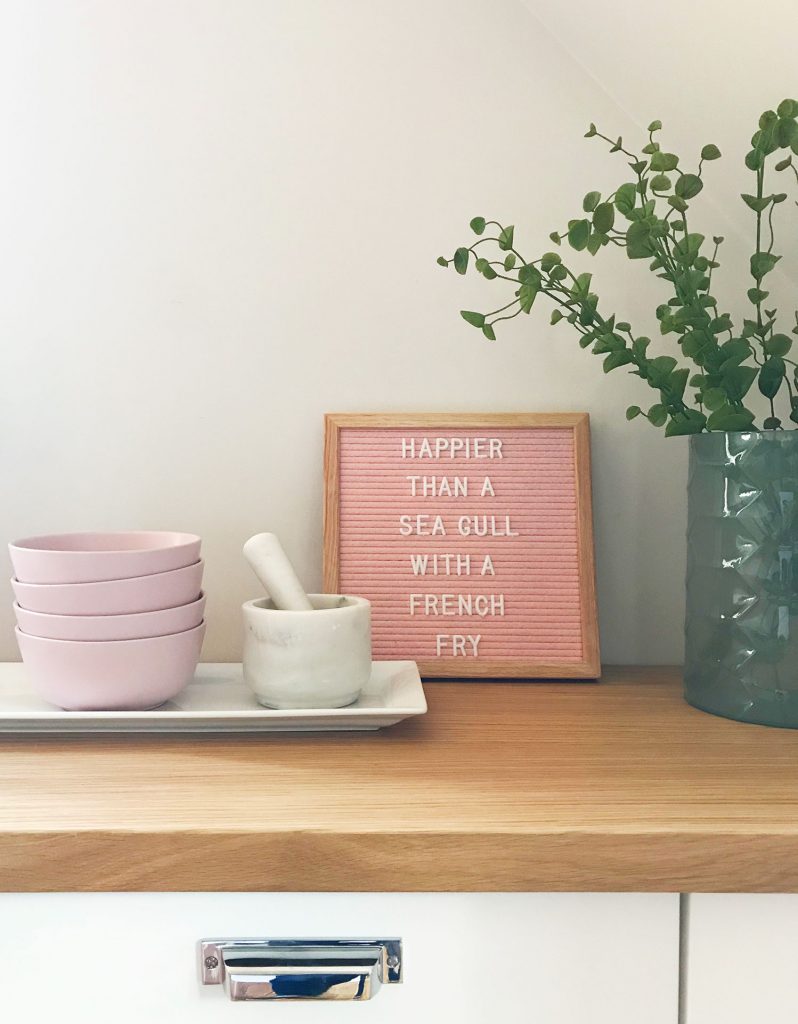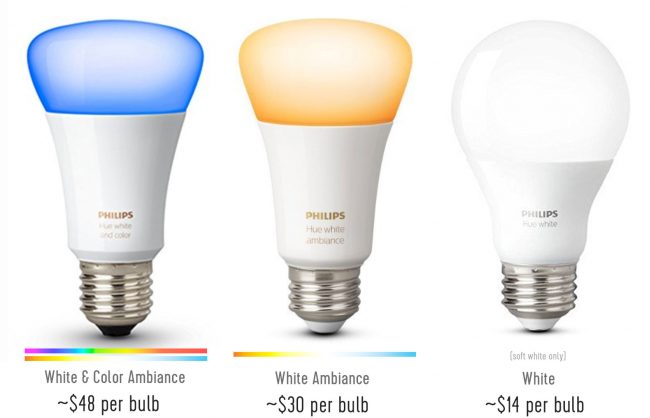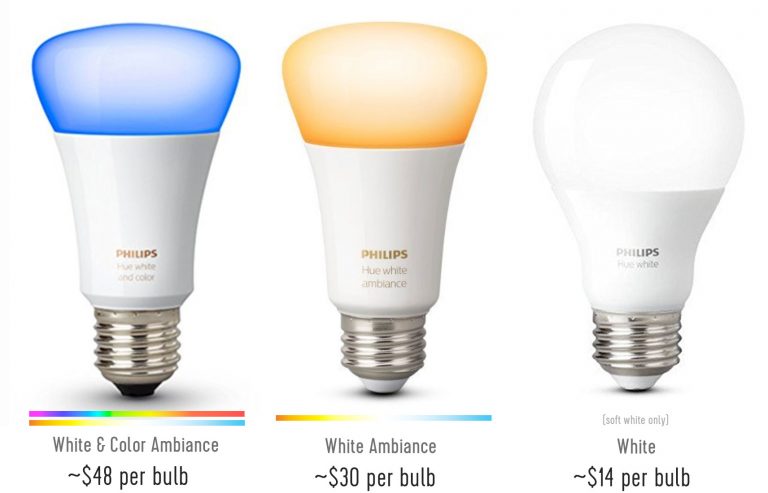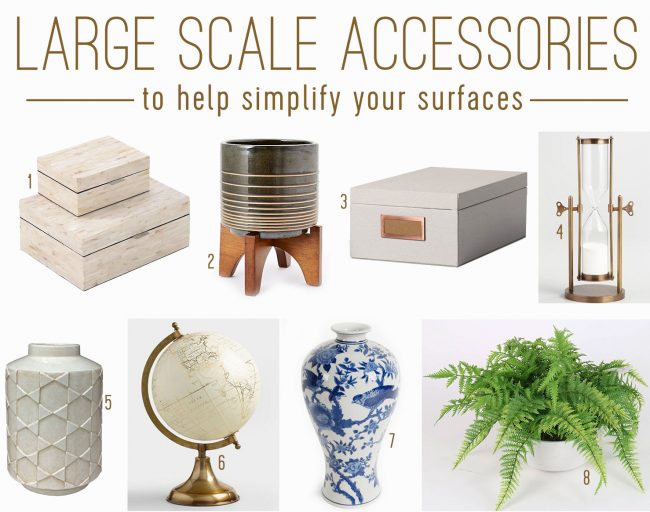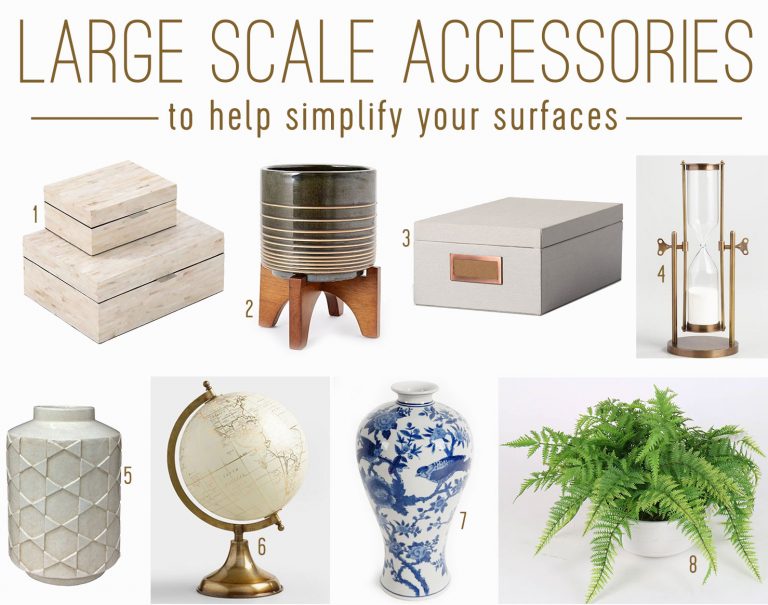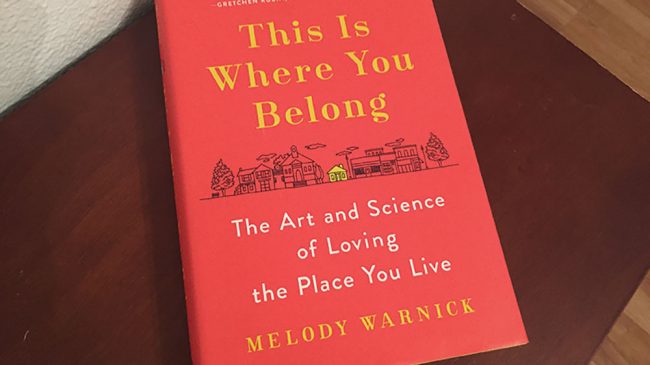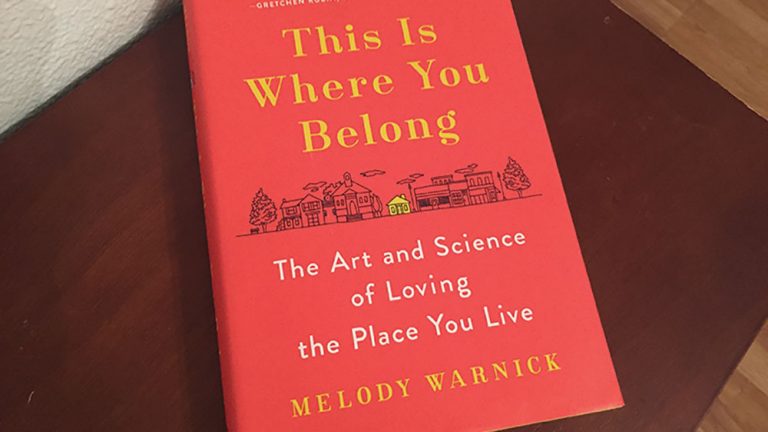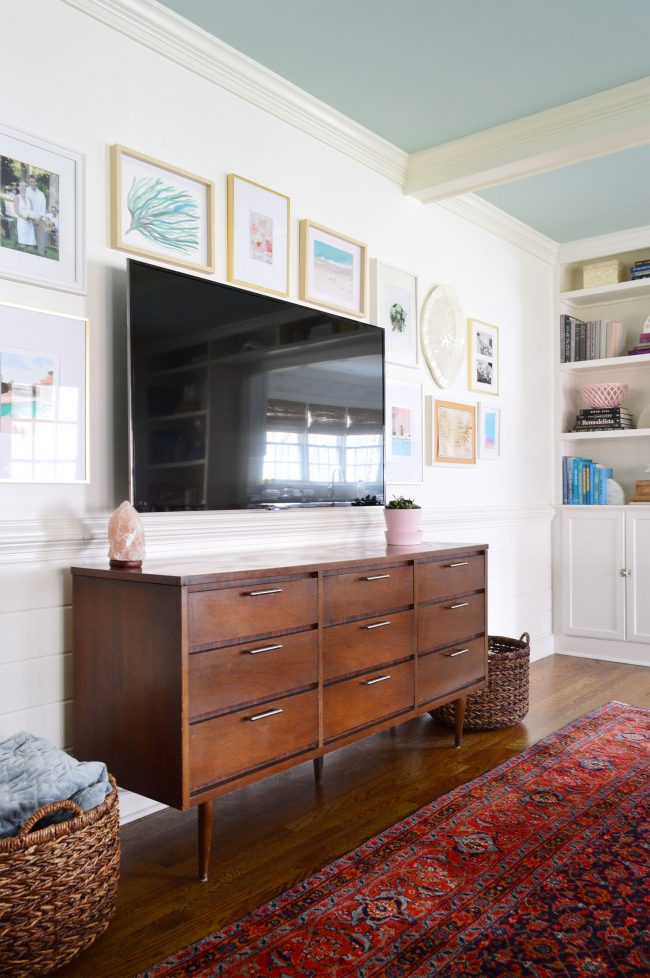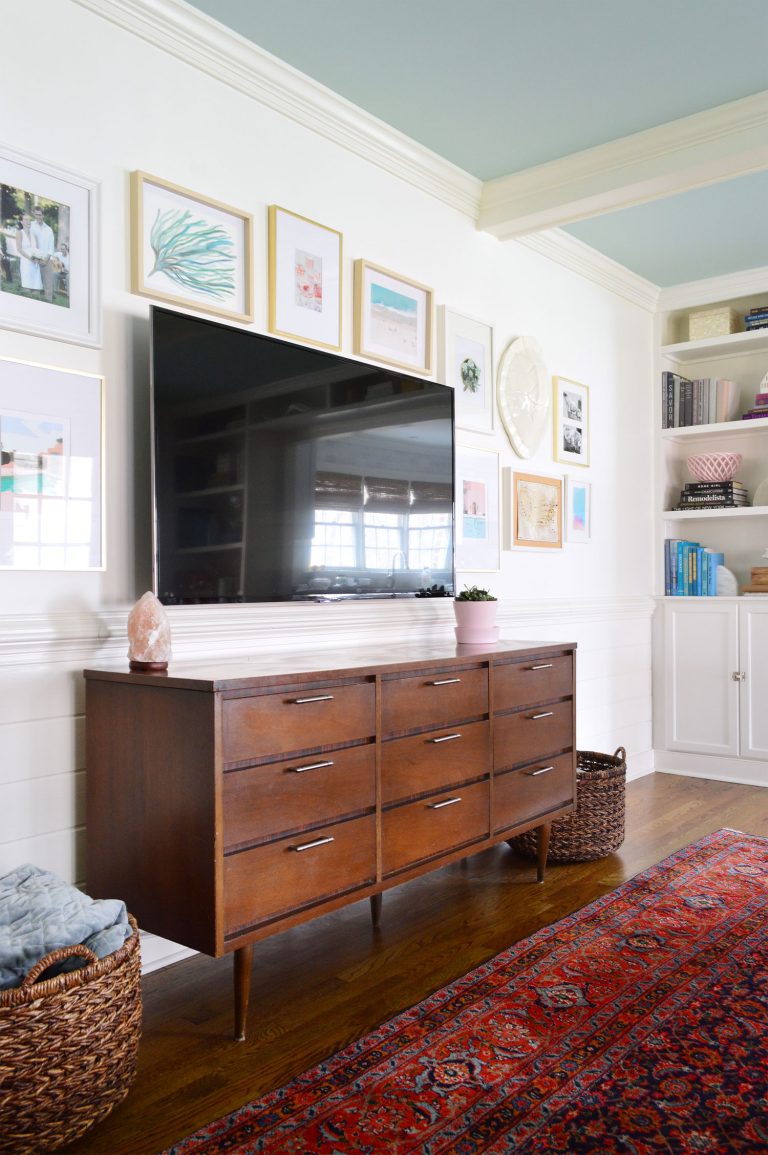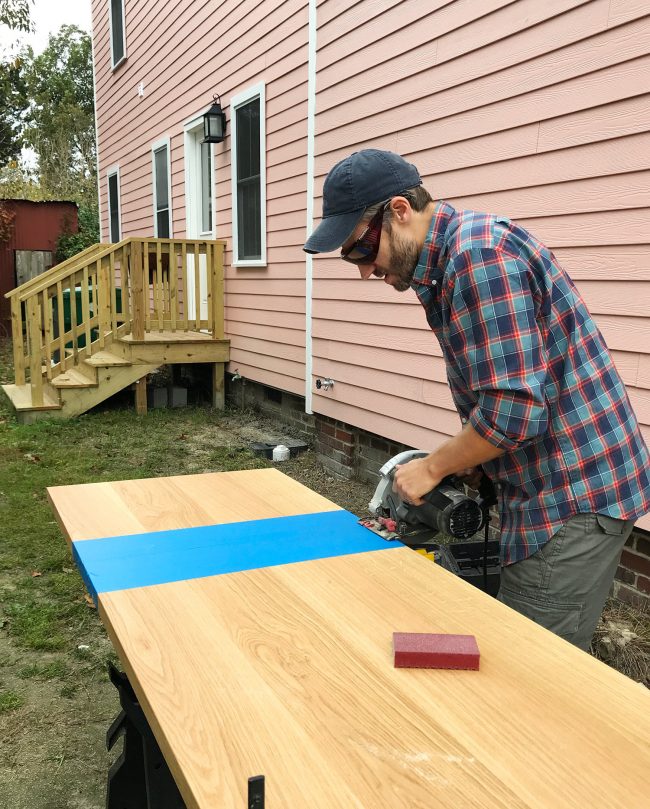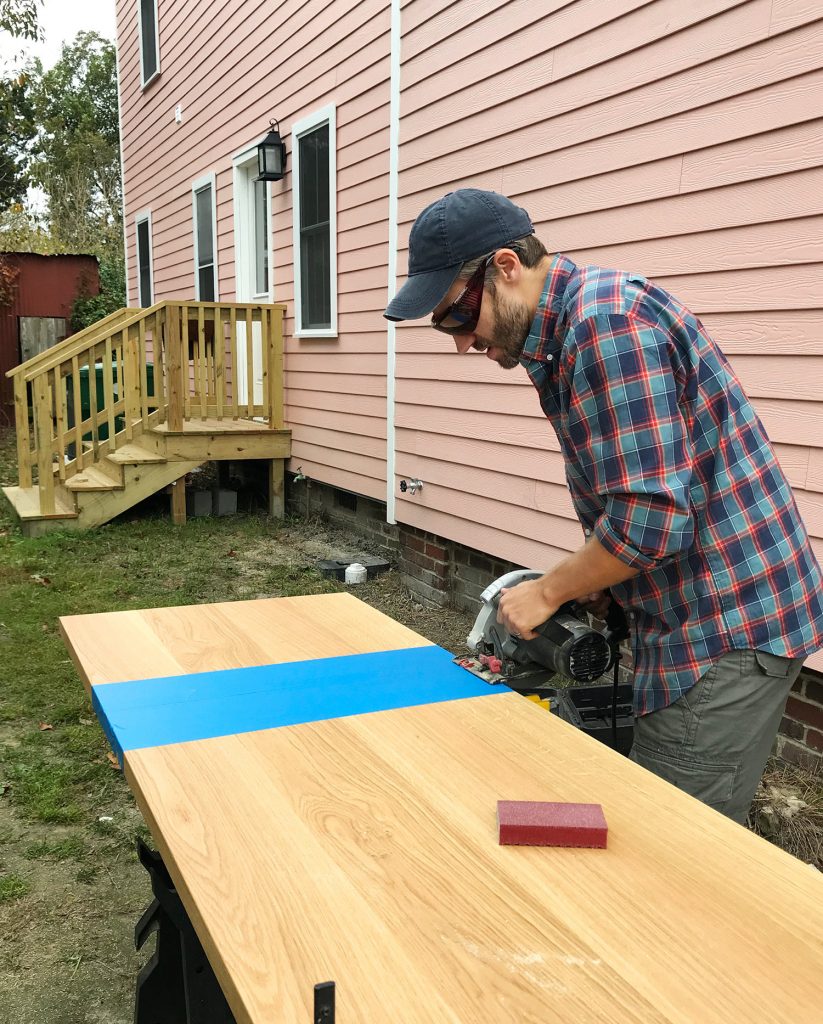 Sherry: This weighted blanket that was a Christmas present from John. It looks like the prices have gone up since we purchased it before Christmas, but I got her the 48 x 72″ size in the 12-pound weight (it's supposed to be around 10% of your body weight) in the Gray Rhombus cover.
John: That's me above, sporting my super sexy laser enhancing safety goggles that make my laser lines much more clear while cutting wood. I'm not sure what brand mine are (they came with my saw), but this $8 DeWalt pair would do the trick.
Sherry: Stripped on Bravo, the show that is a surprisingly fascinating social experiment. I'll link to one of the Stripped promos so you can see it for yourself. Everything's blurred, but it's still too NSFW to embed here – ha!
John: What Do You Meme?, a game that we had tons of (grown-up) fun playing with some friends over the holiday. If you're a Cards Against Humanity fan, we highly recommend it! Above is one of the card combos that had us cracking up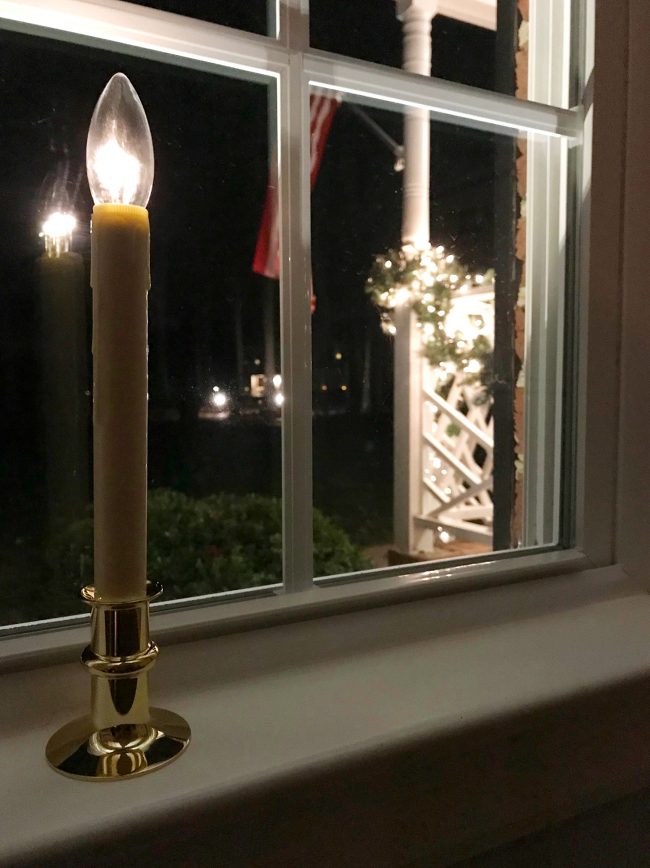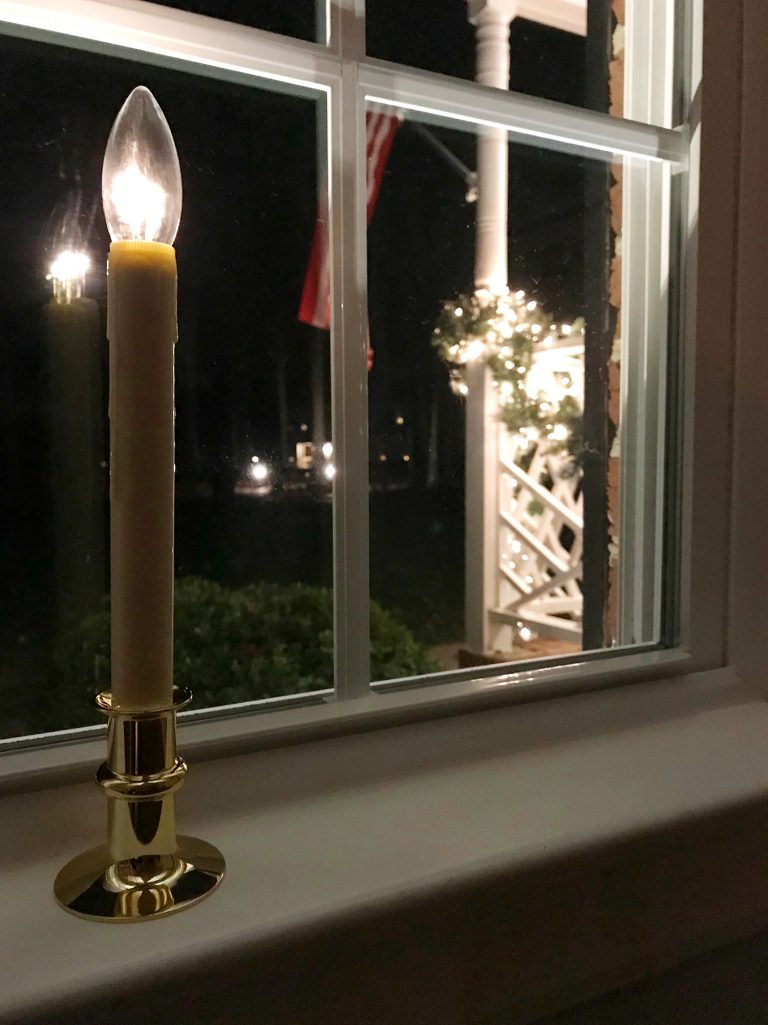 Sherry: The LED Streetside Brightness Cordless Window Candles that we have been enjoying for two Christmas seasons so far (and just added 'em to the beach house too). They're SUCH AN UPGRADE from the plug-in ones you have to turn on and off all the time – plus, look ma, no cords! We love that they're completely auto-pilot after you turn them on for the first time each season (it makes going to bed so much faster than running around to every window half asleep).
John: Spotify, for music discovery and creating playlists, but also because now you can listen to our podcast on Spotify!!!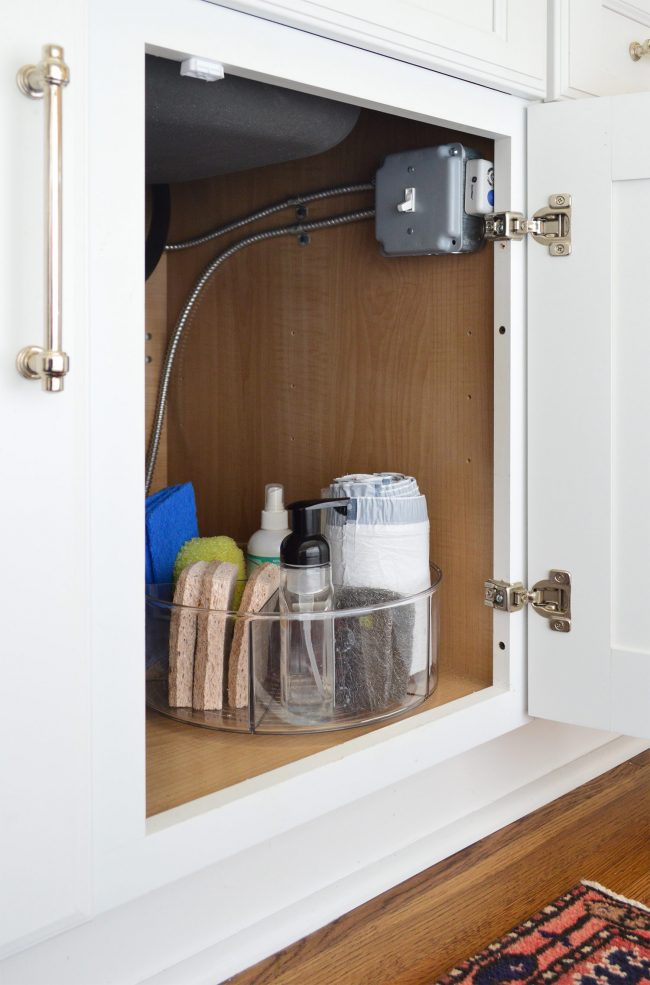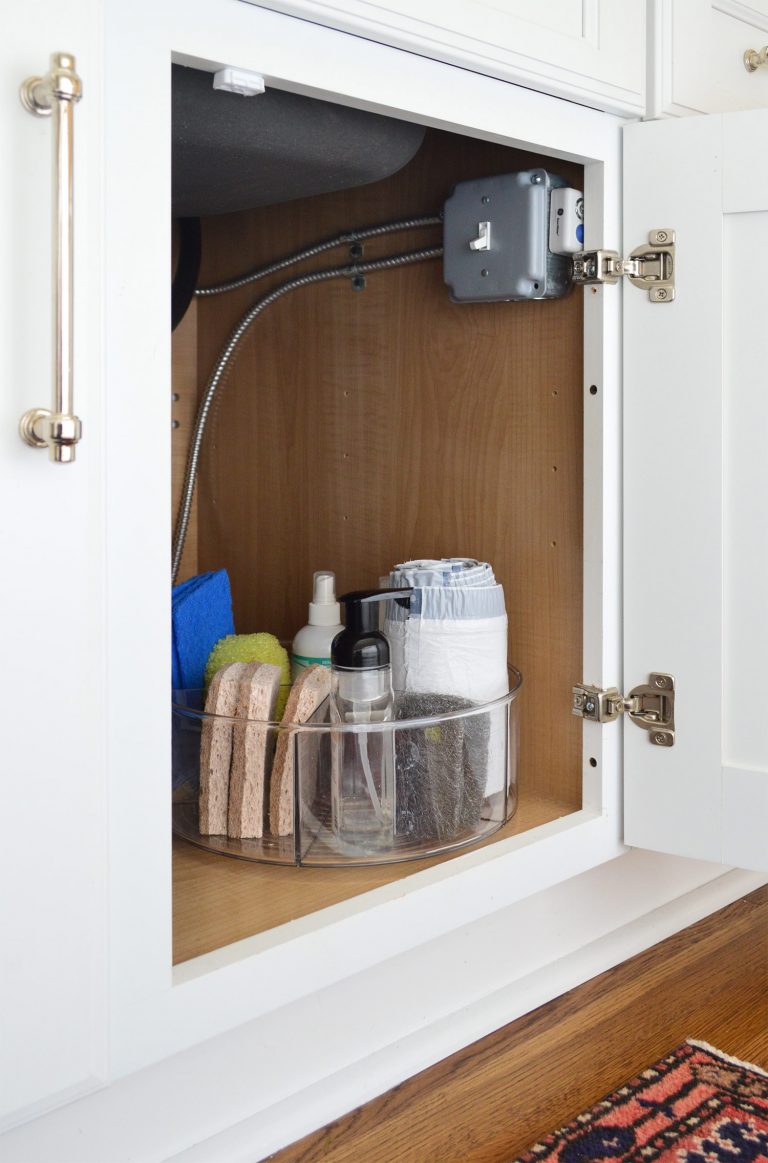 Sherry: The Divided Turntable we used to make some of the cleaning supplies that were getting buried in a basket under our sink a whole lot easier to access. Also, this Cabinet Lazy Susan that we use for Sherry's morning routine stuff downstairs, like vitamins and that apple cider vinegar that she smears all over her face with cotton balls every morning.
John: The quirky/hilarious podcast Heavyweight including these episodes: Gregor, Milt, or Kenny. And Sherry's favorite so far has been Isabel.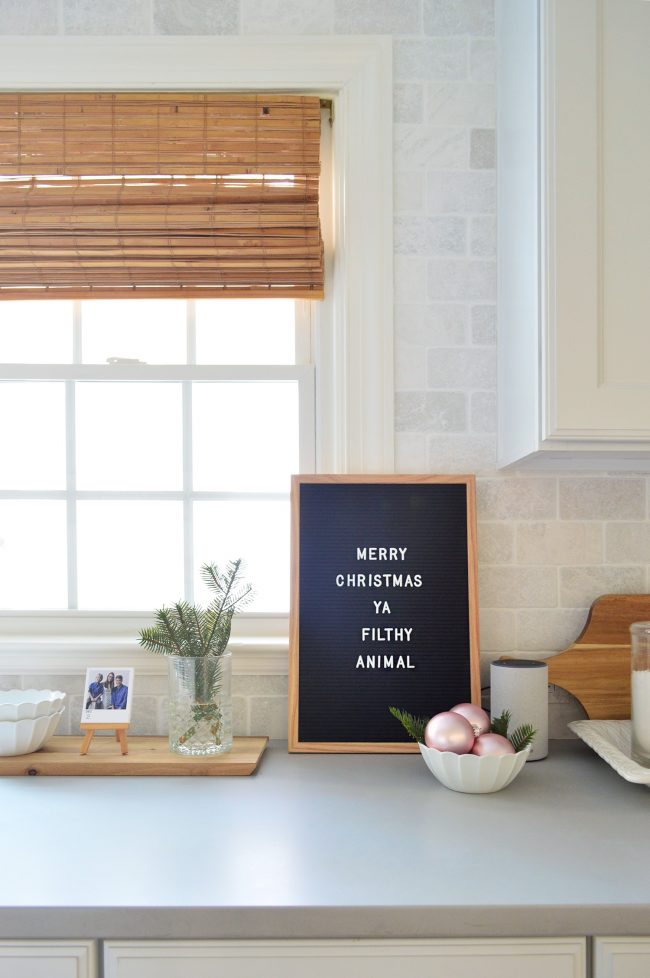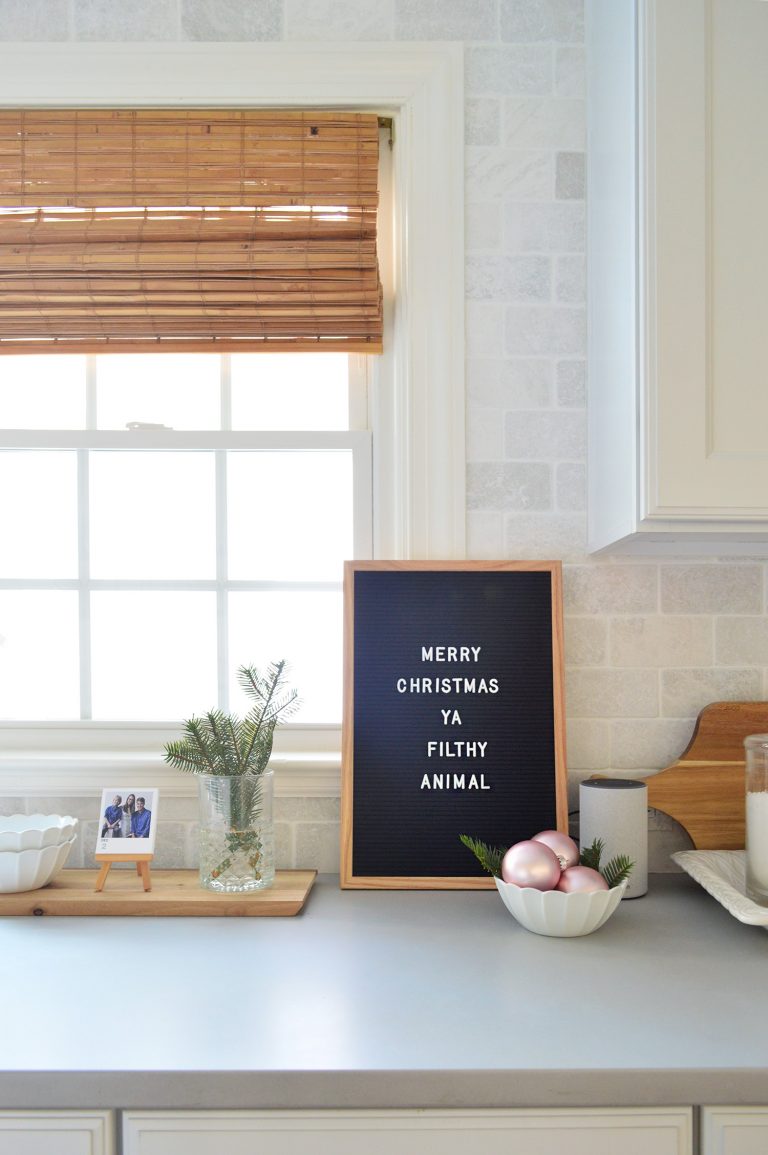 Sherry: Holiday cards from Minted, thanks to their free receipient address printing. Above are some designs we're loving this year (we ordered #4!): 1 / 2 / 3 / 4 / 5 / 6 / 7 / 8 / 9
John: The $40 personalized page-a-day calendar from Social Print Studio that I can't stop recommending. We're already gathering photos to make a batch of 2018 calendars for the whole family.
Special episode so no "We're Digging" this week!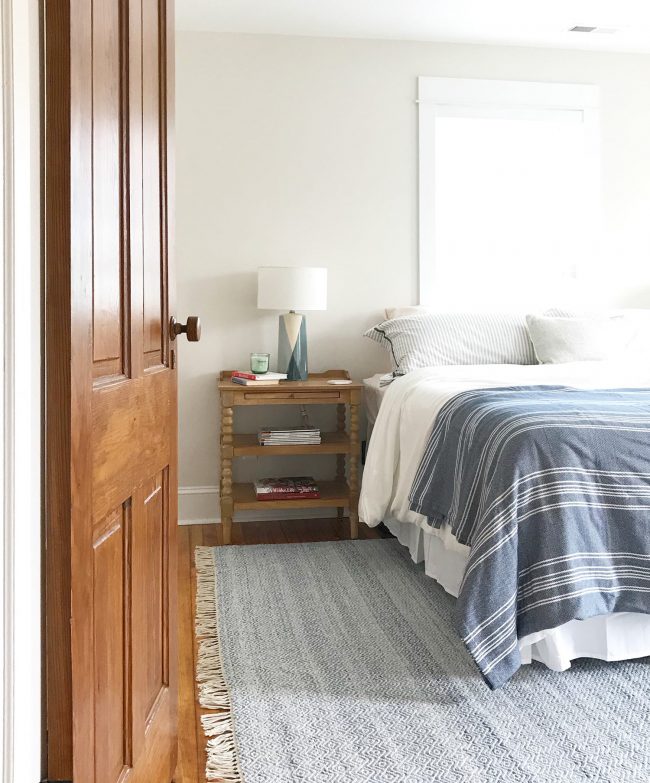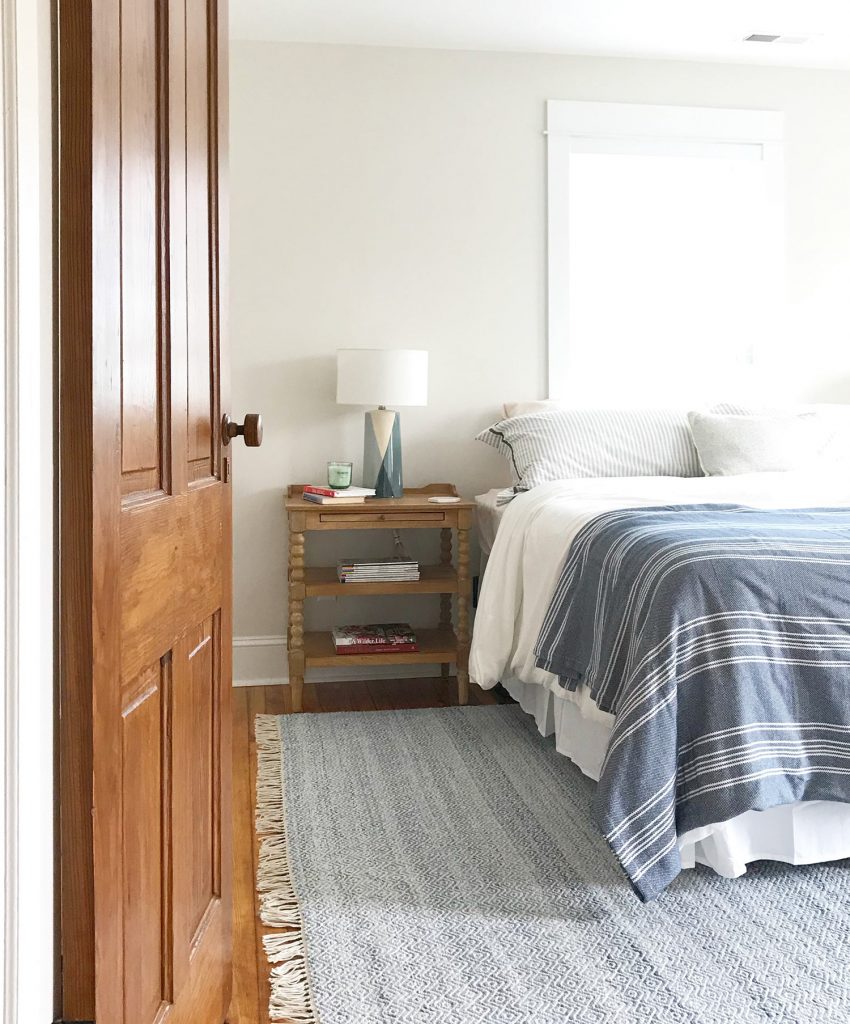 Sherry: Bed risers, like these sturdy six inch versions that we've used in the beach house to create more hidden storage and give the beds a more comfortable height (extra long 18″ bed skirts we also helpful).
John: The Five, the British drama/mystery that we recently watched on Netflix that's super good and full of twists and turns!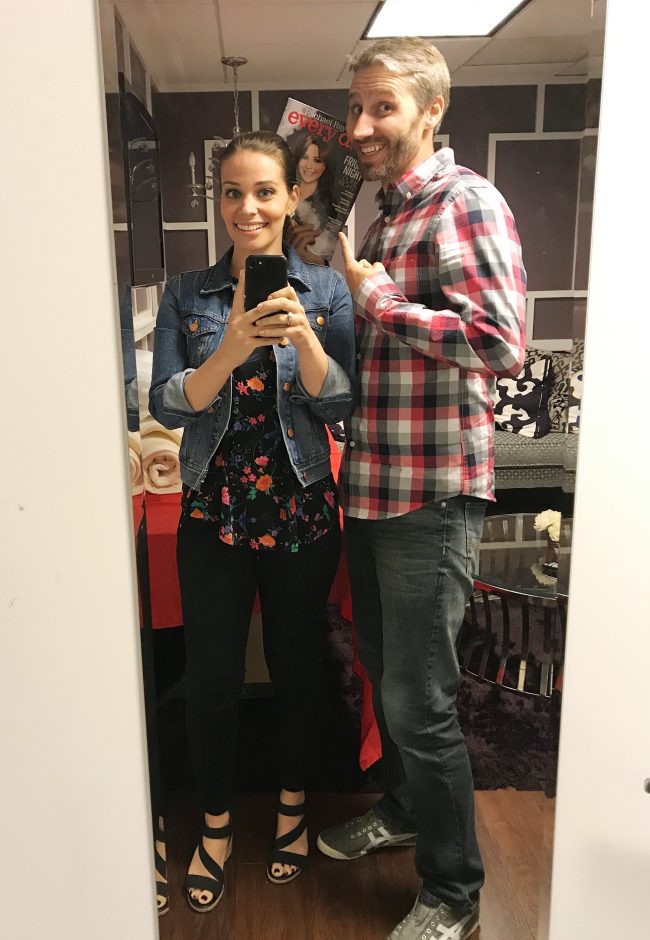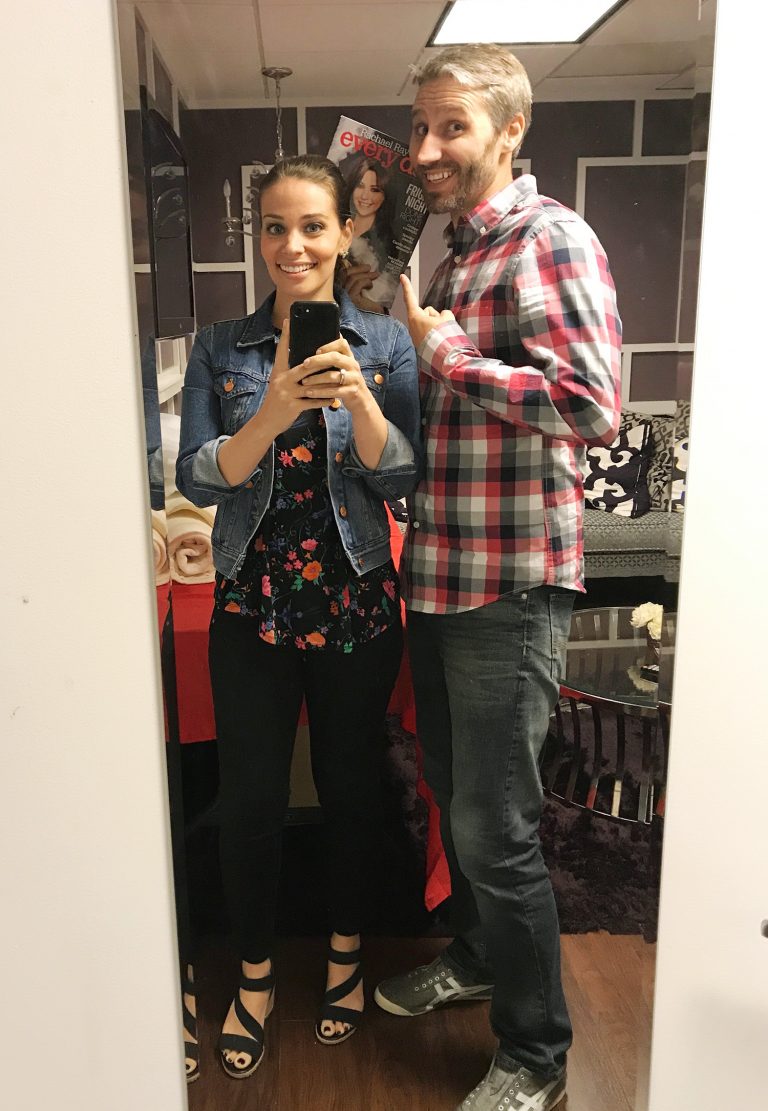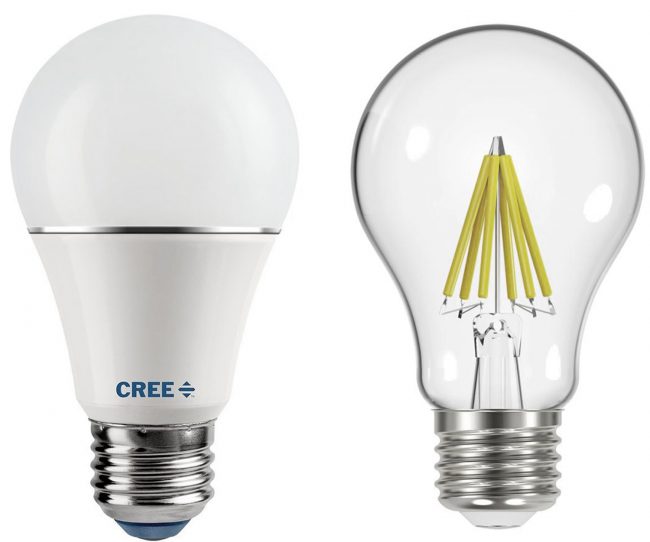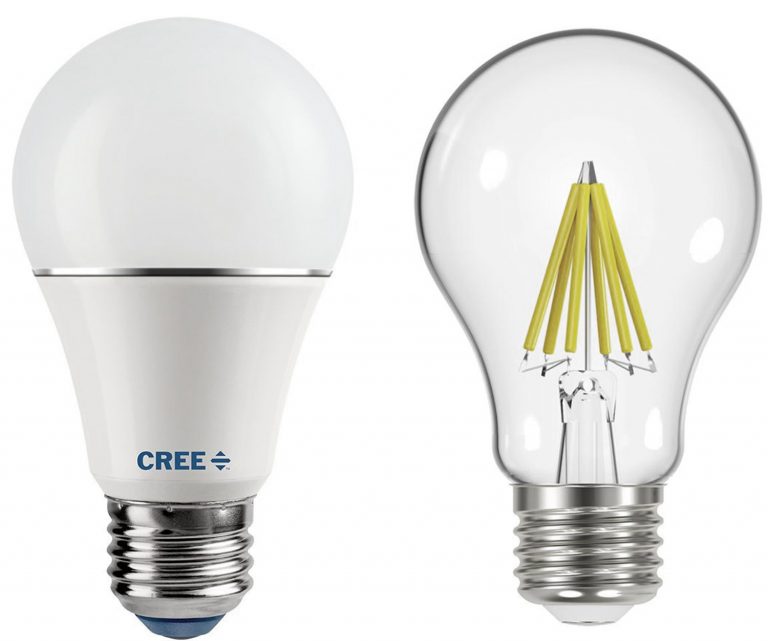 Sherry: Fake plants, like the ones shown above:

John: The "Do Not Disturb While Driving" feature on the new iPhone iOS 11 update (and here's a handy guide from Apple on its capabilities)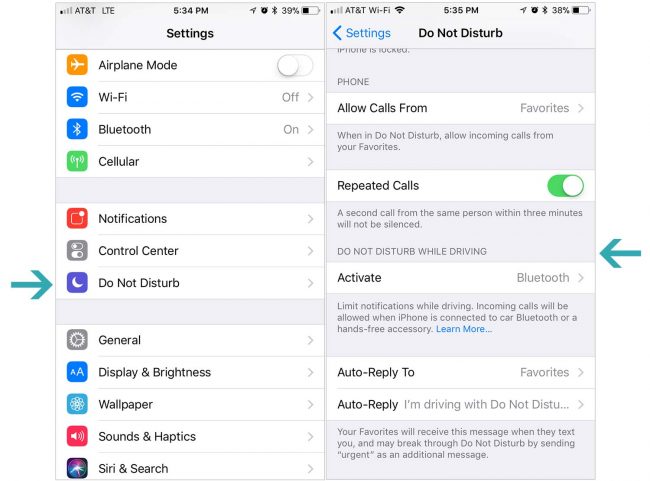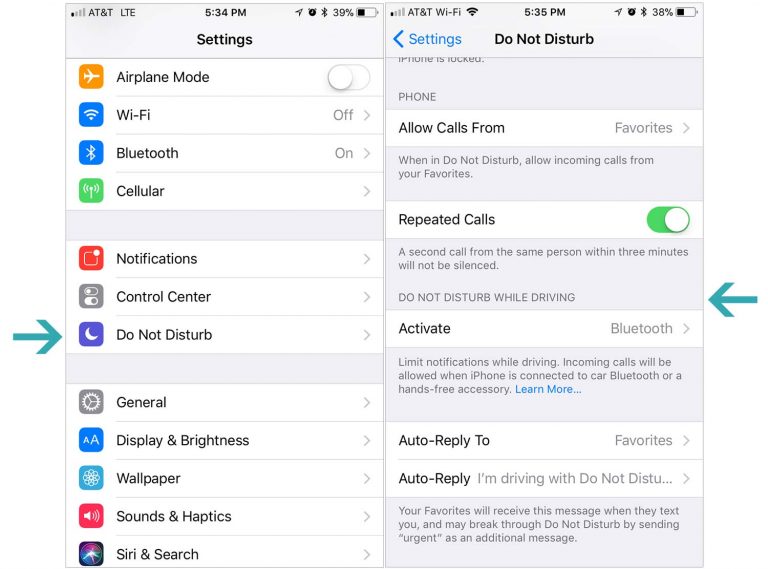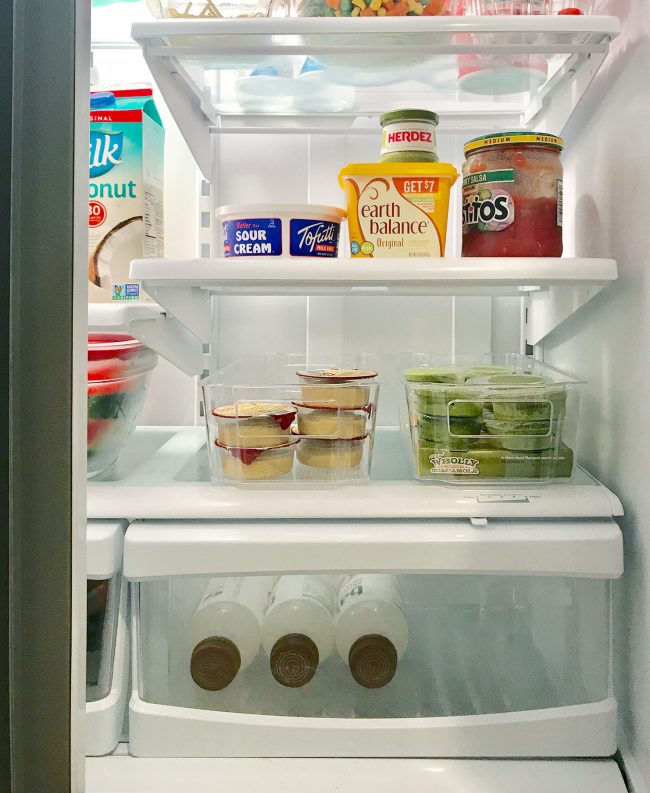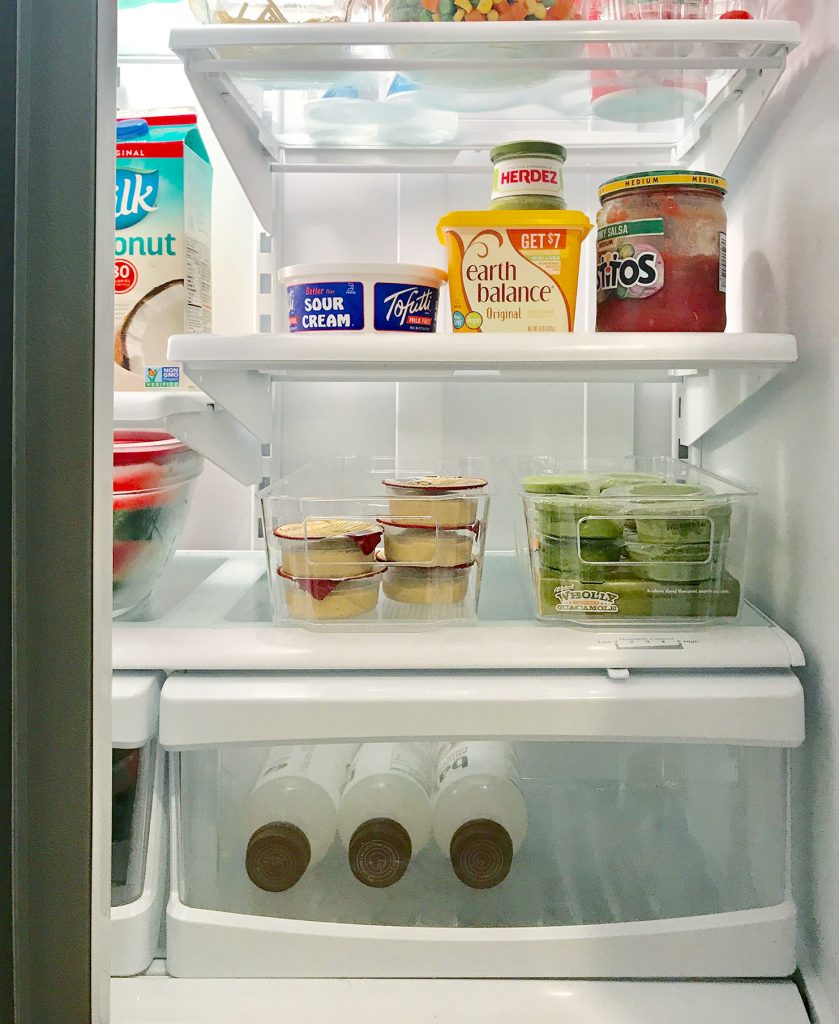 Sherry: These storage bins that we've been using to wrangle our snack cups of guacamole & hummus. The bins come in three sizes (we have the "Medium" ones). Here's another good option in case those go out of stock.
John: IFTTT is an app (it stands for "If This, Then That") that does lots of fun and useful things by connecting your web accounts and smart devices (a sampling of them are showing bel0w). And it's all FREE!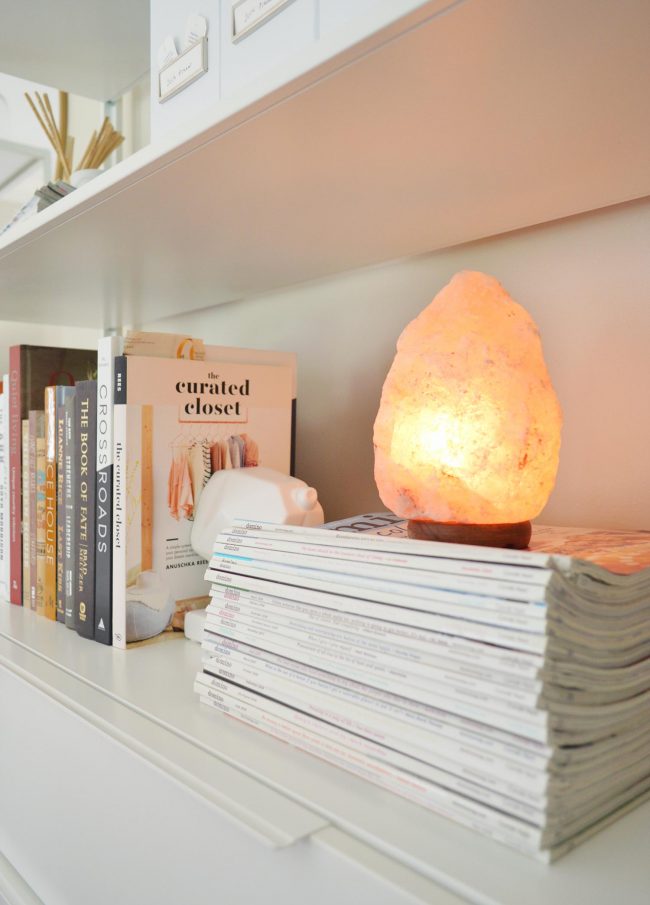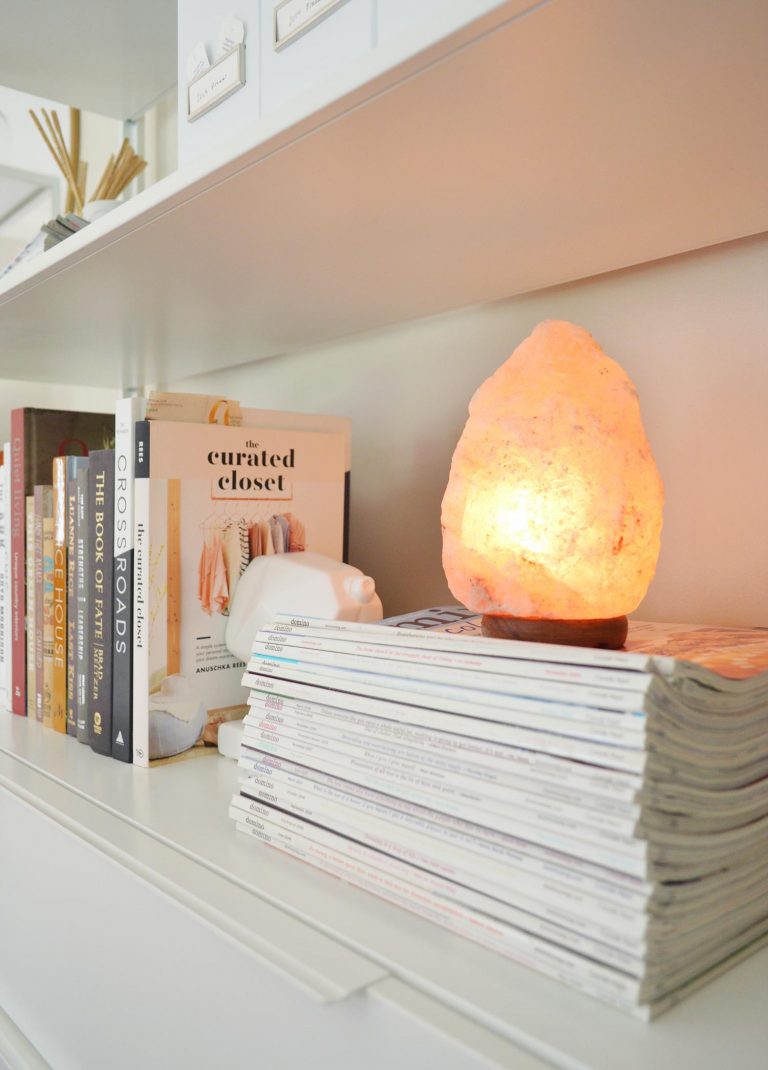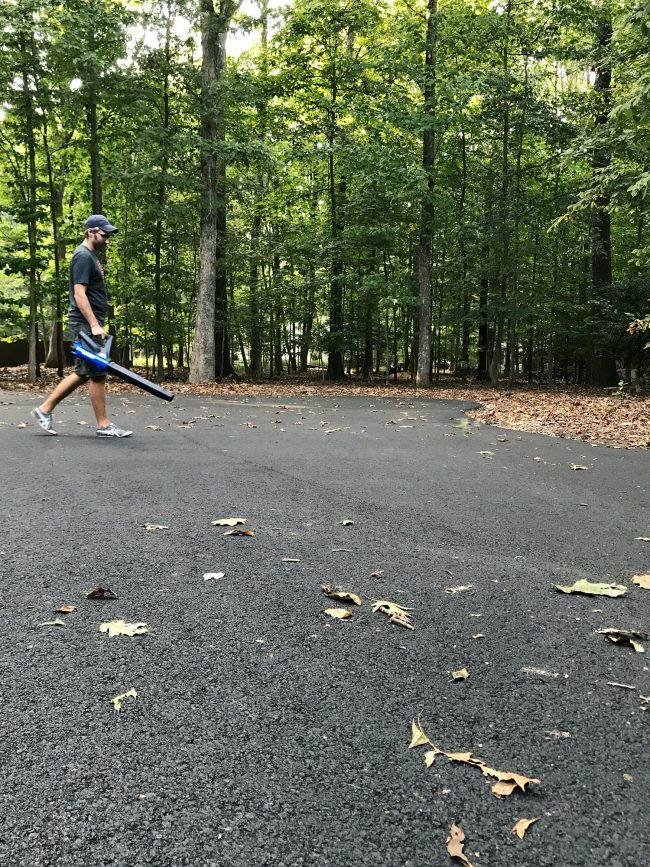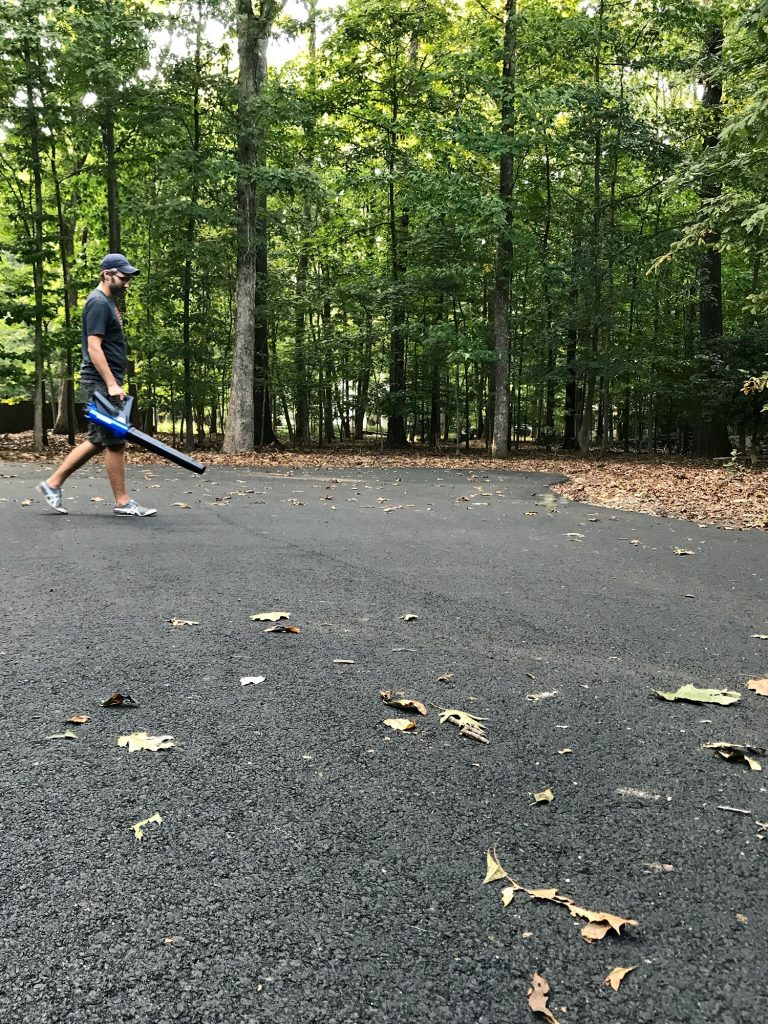 Sherry: Decorative shelf bracket, like those shown below, as an easy way to add function to a wall (especially when you don't want to just hang another fame): 1 / 2 / 3 / 4 / 5 / 6 / 7 / 8 / 9 / 10 / 11
John: The OXO Tot Tub Drain Stopper that we use to remedy our old not-capable-of-holding-water tub drains.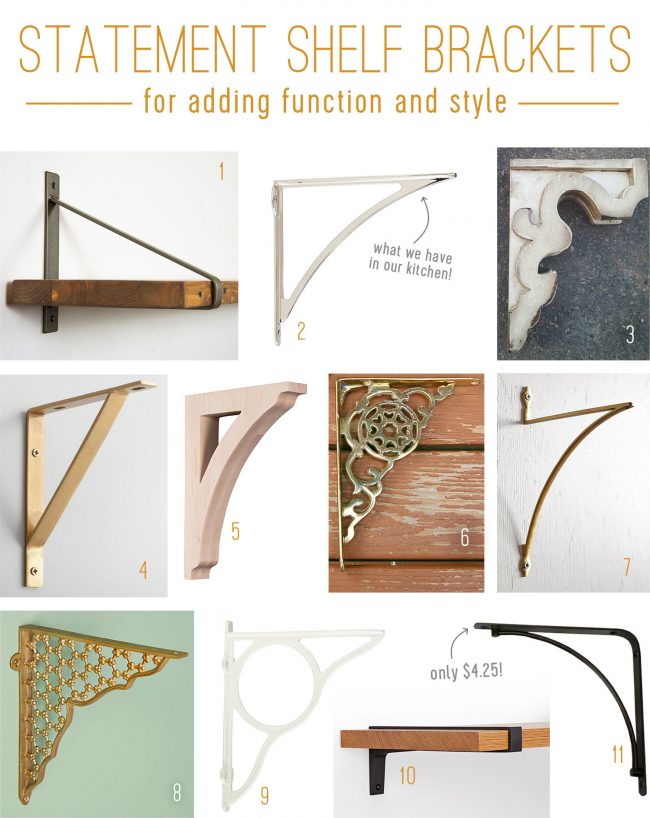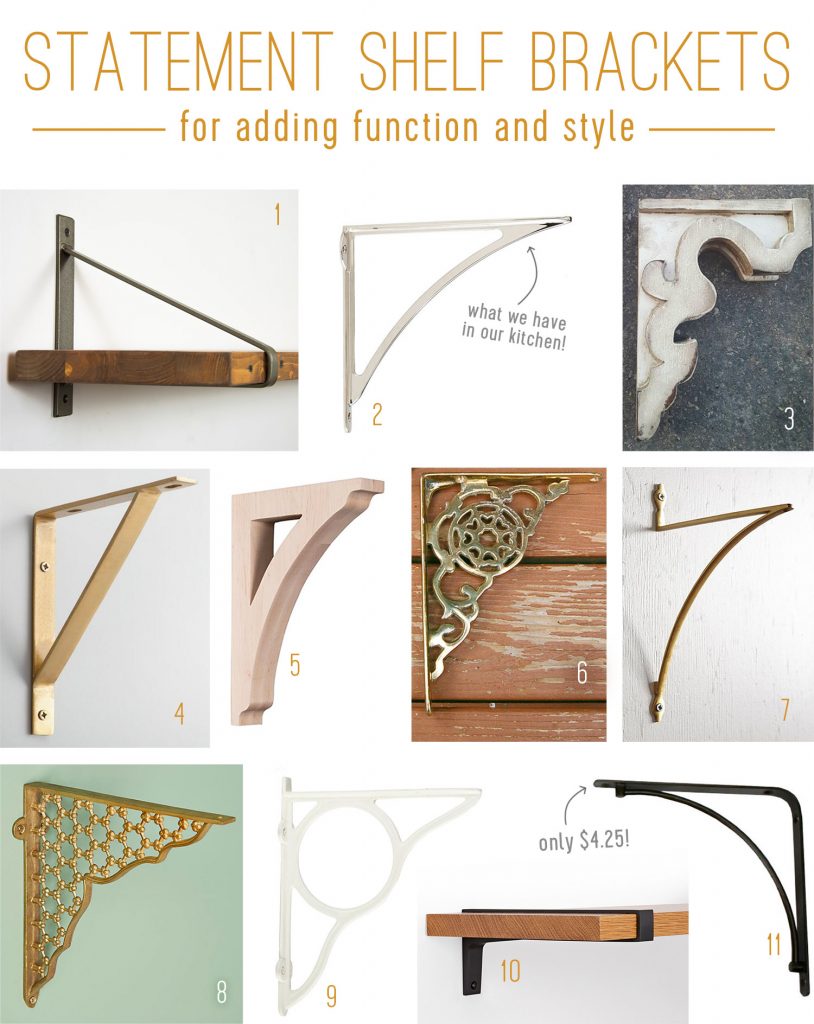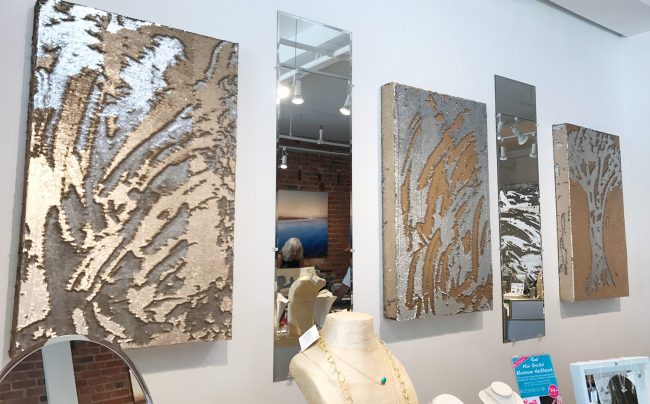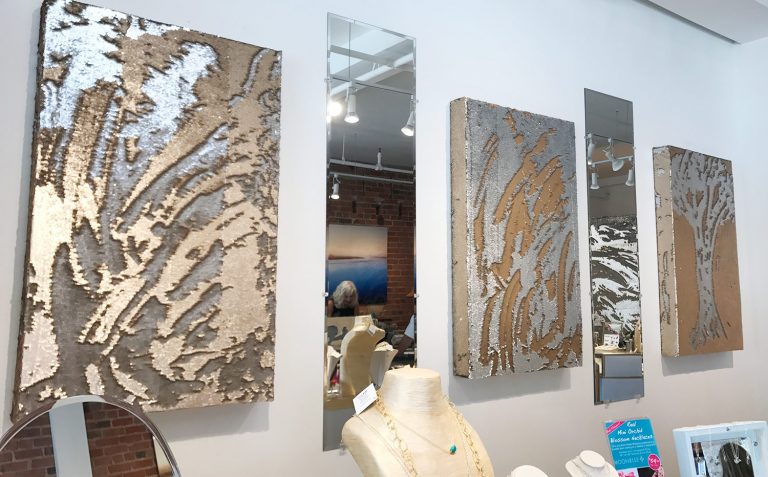 Sherry: Mermaid Fabric, like this one, this one, and this one, which we spotted in the wild as some abstract art meets keep-kids-hand-busy display at a jewelry store in Cape Charles (shown above). Such a smart craft idea for a kids room!
John:  The Shrunk's Inflatable Toddler Mattress that we use for traveling. We love its compact size, the included air pump, and the fact that it hasn't ripped or leaked in almost 4 years of use.
Sherry: Bai, her new favorite coconut drink for a boost of natural caffeine
John: American Fire, an amazing non-fiction book about a long line of arsons on the Eastern Shore of Virginia, just north of our beach house a few years ago. It's like true-crime, plus weird romance, plus social commentary all wrapped up into one well-written tale.
Sherry: The 3M Command "velcro strips" that we use to keep our gallery walls straight come in lots of sizes (see below). We like the multipack, and often cut some of the larger ones vertically to fit behind our frames so we get two for the price of one.
John: The Big Sick, which is the perfect date night movie (even the trailer is hilarious). It's probably leaving theaters soon, so hurry!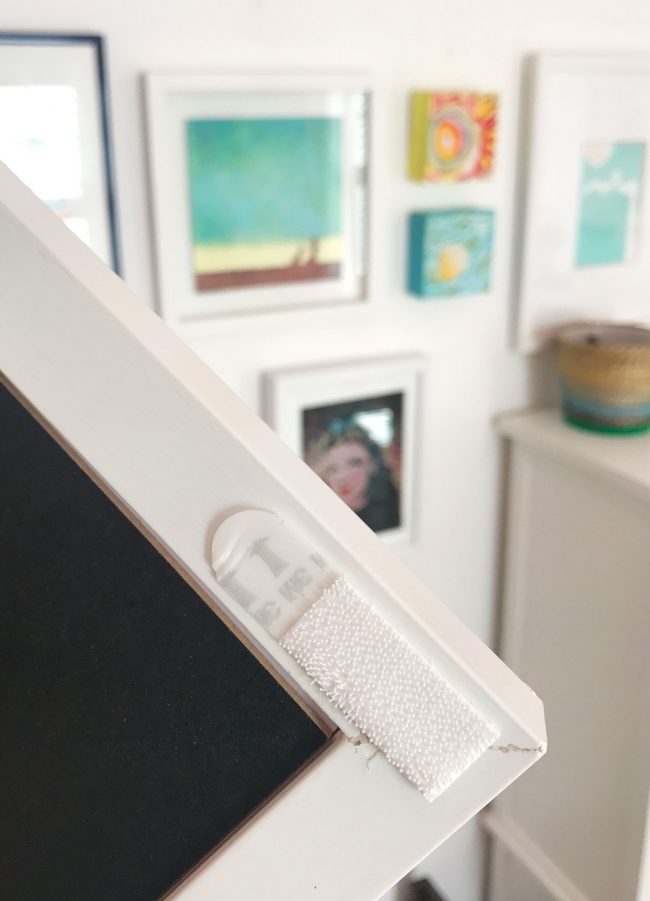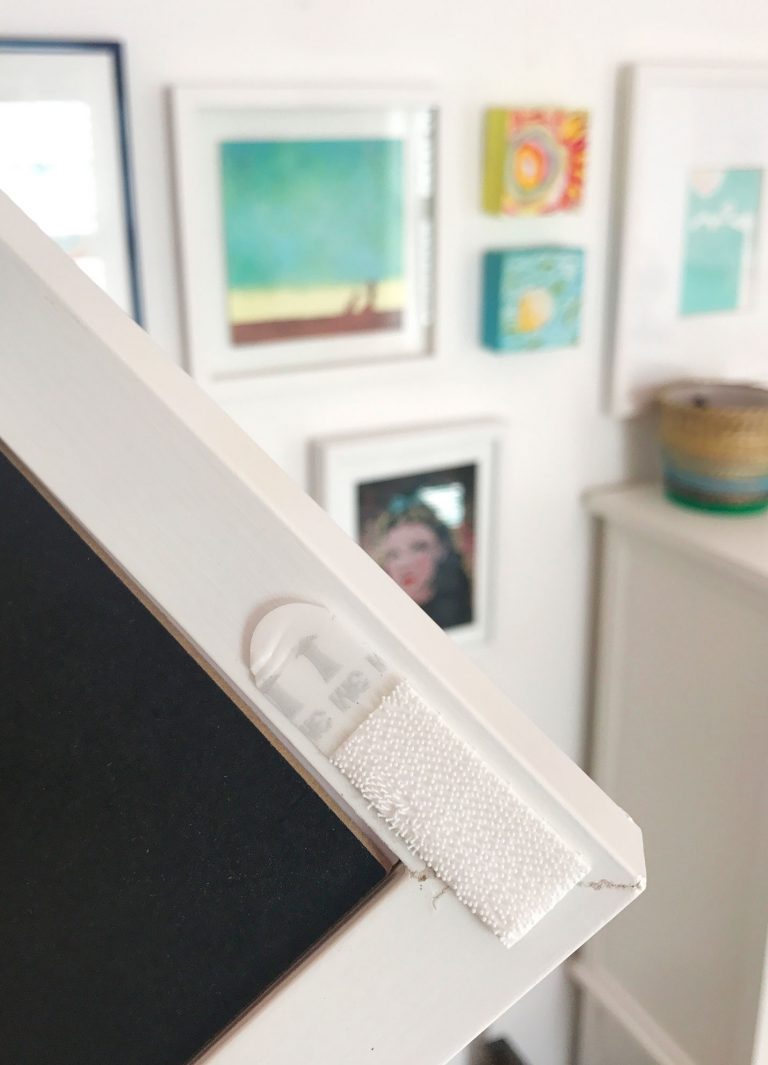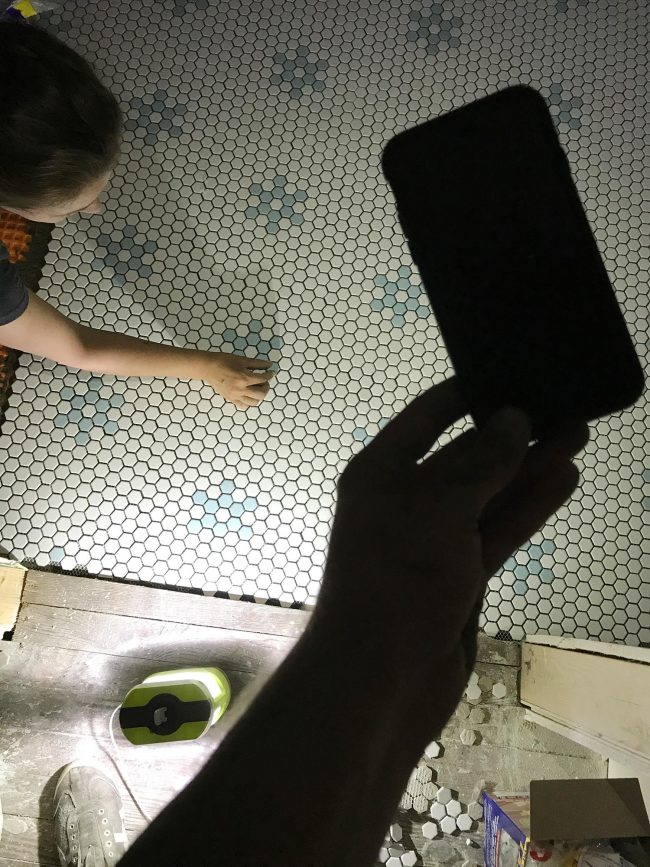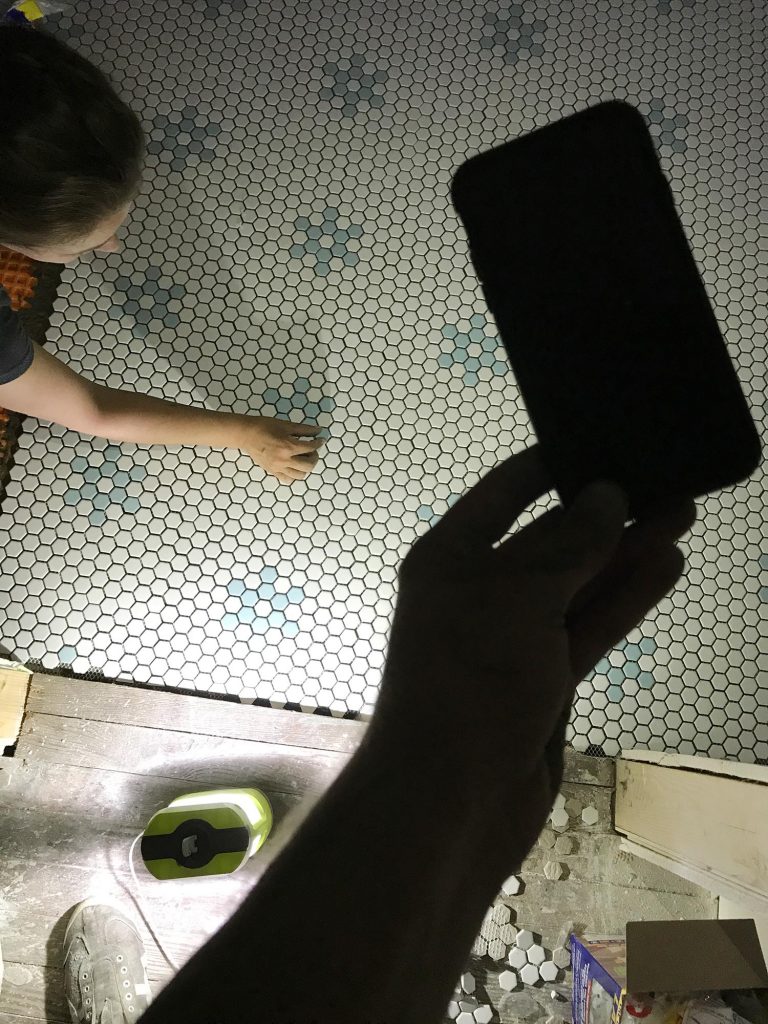 This was a "Special Episode" so no We're Digging this week!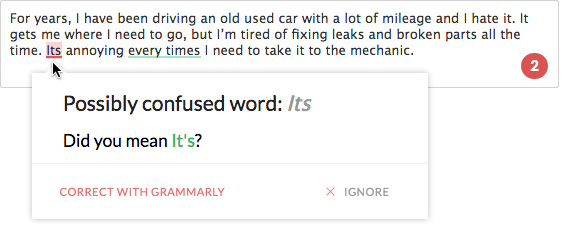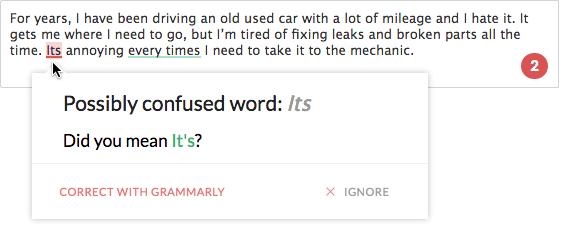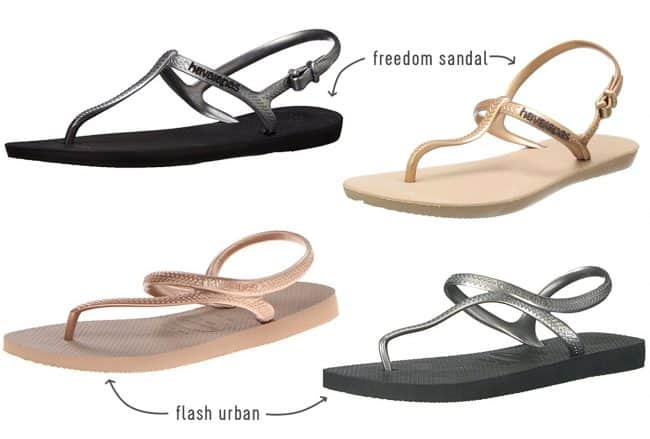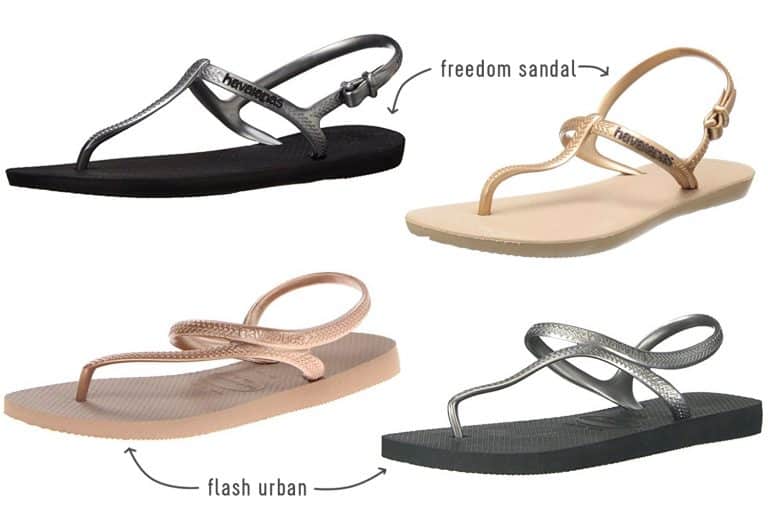 Sherry: Havaiana's Freedom Sandal and Flash Urban Sandal which look more like sandals but they feel like flip flops.
John: This hose reel that we got to finally wrangle our garden hose in the backyard (and we repurposed the old hose pot as an actual pot for a fern)!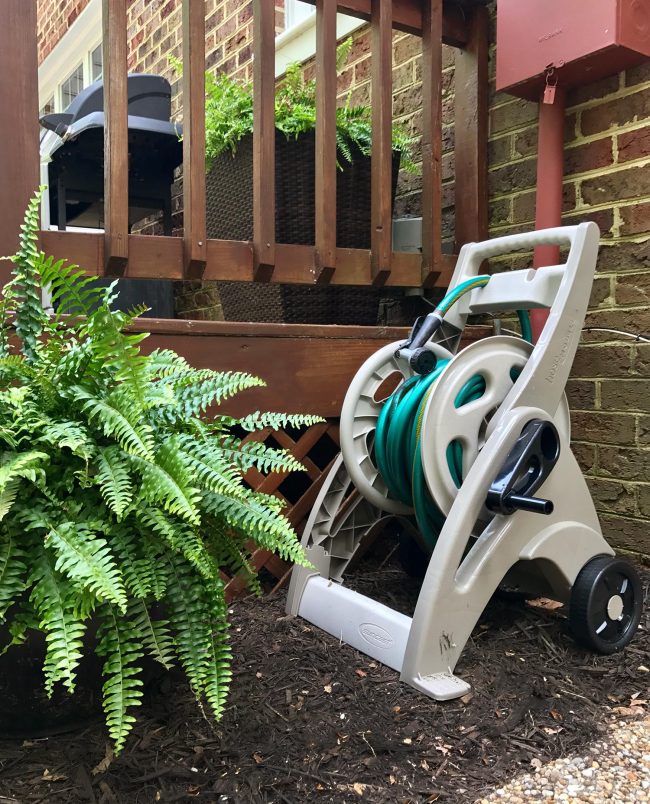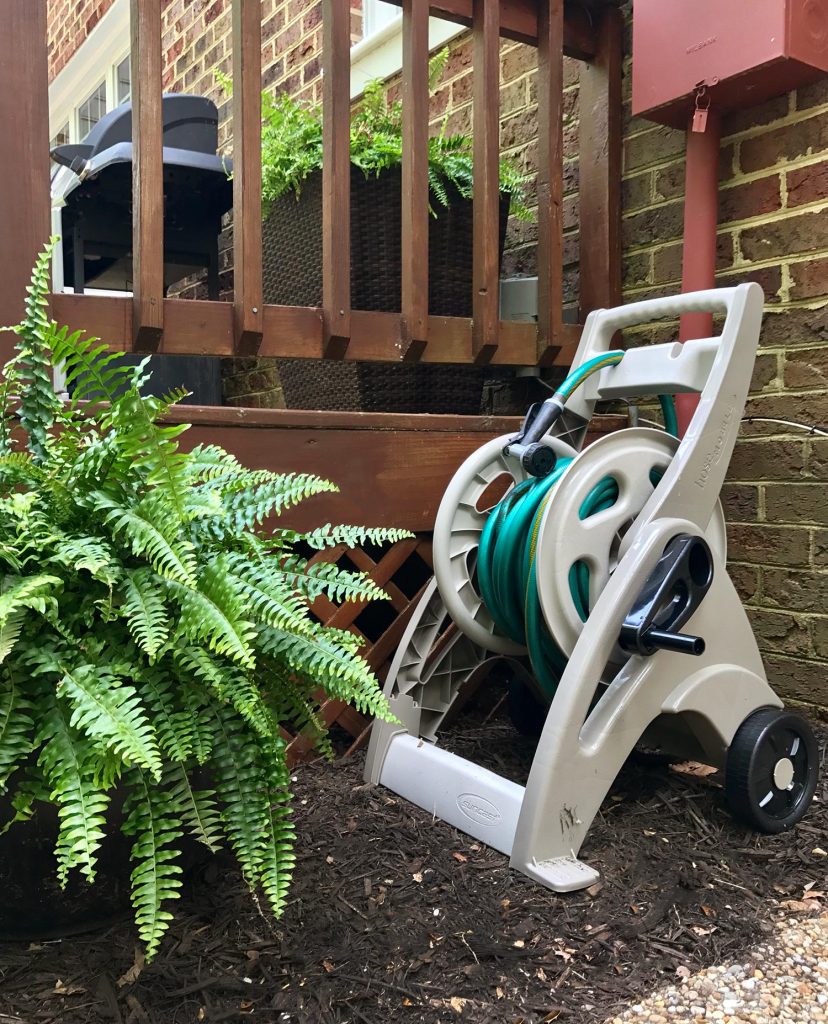 Sherry: Black one piece bathing suits that she tried on during her hunt. #1 and #6 are the ones she ended up keeping, and she shared a few notes for other small-headed short gals in the graphic above. 1 / 2 / 3 / 4 / 5 / 6 / 7
John: This plain, close-fitting baseball cap that I'm sporting these days. I got it in navy (it doesn't look as "distressed" as it does in the sales pic) but will probably go snag either the black or the green one too.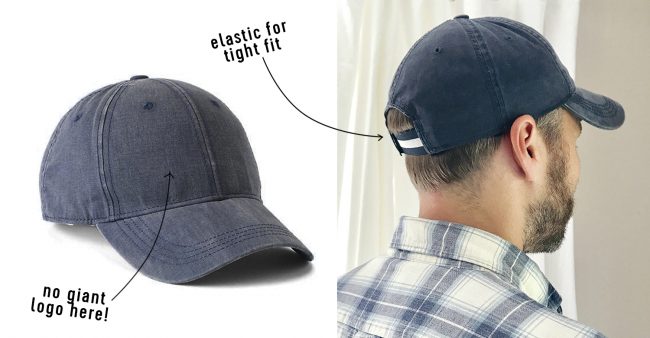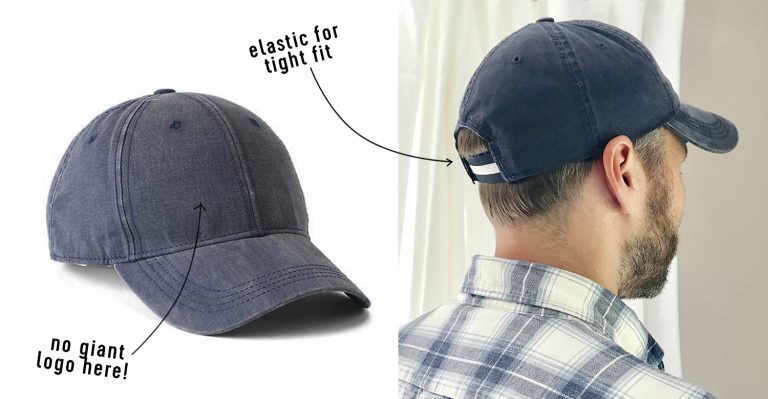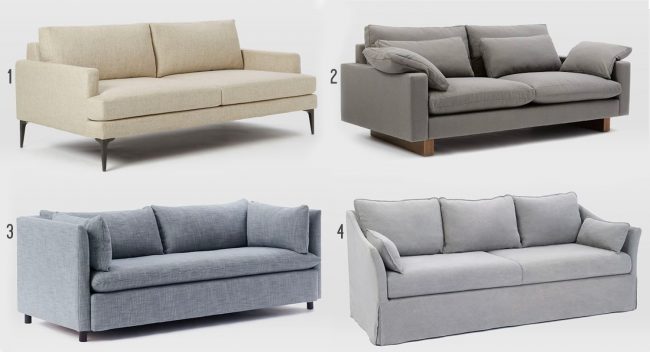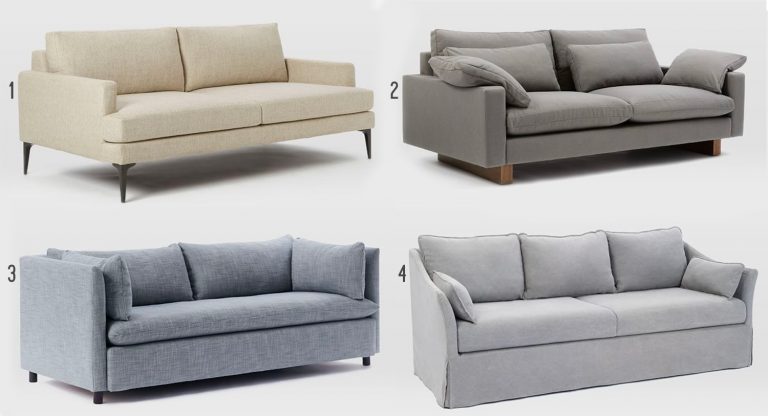 Sherry: Above are some of the Ikea products that we're happy to see on Amazon (heads up: prices are sometimes higher than what you'd find in Ikea stores, so this is really best used when it's not easy to get to an Ikea in person): 1 / 2 / 3 / 4 / 5 / 6 / 7 / 8 / 9 / 10 / 11 / 12 / 13* / 14 / 15

*Meatball sauce not to scale (ok, neither is anything else) UPDATE: We learned after this podcast went live that Ikea released a statement saying these are 3rd party sellers, and not Ikea (despite being listed as "sold by: Ikea" on Amazon). Bummerssss. They did say they're exploring the idea of selling on Amazon in the future though, so here's hoping!

John: My Father's Day present of having two neighborhood kids spread my mulch for me so I didn't have to!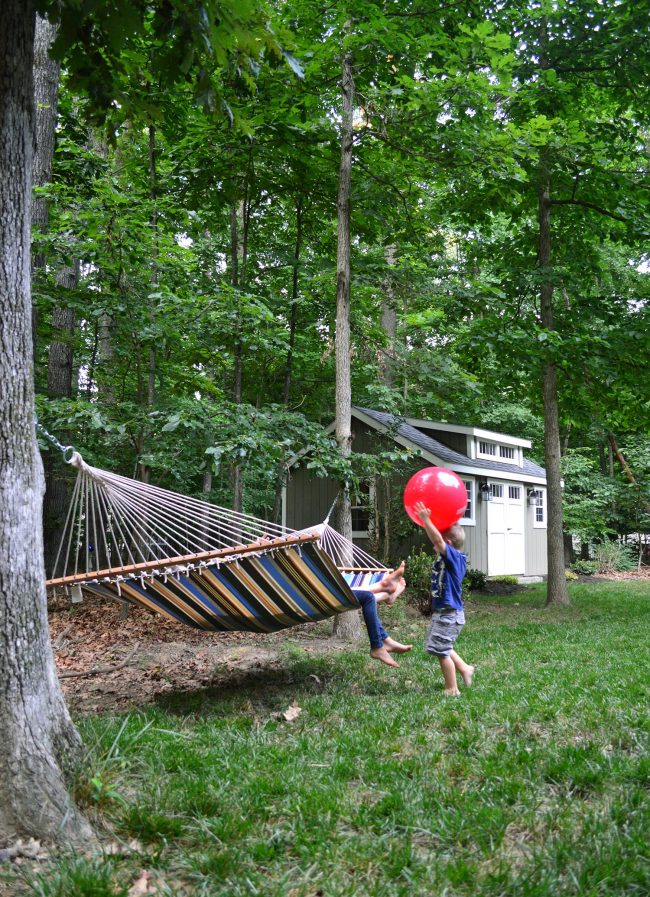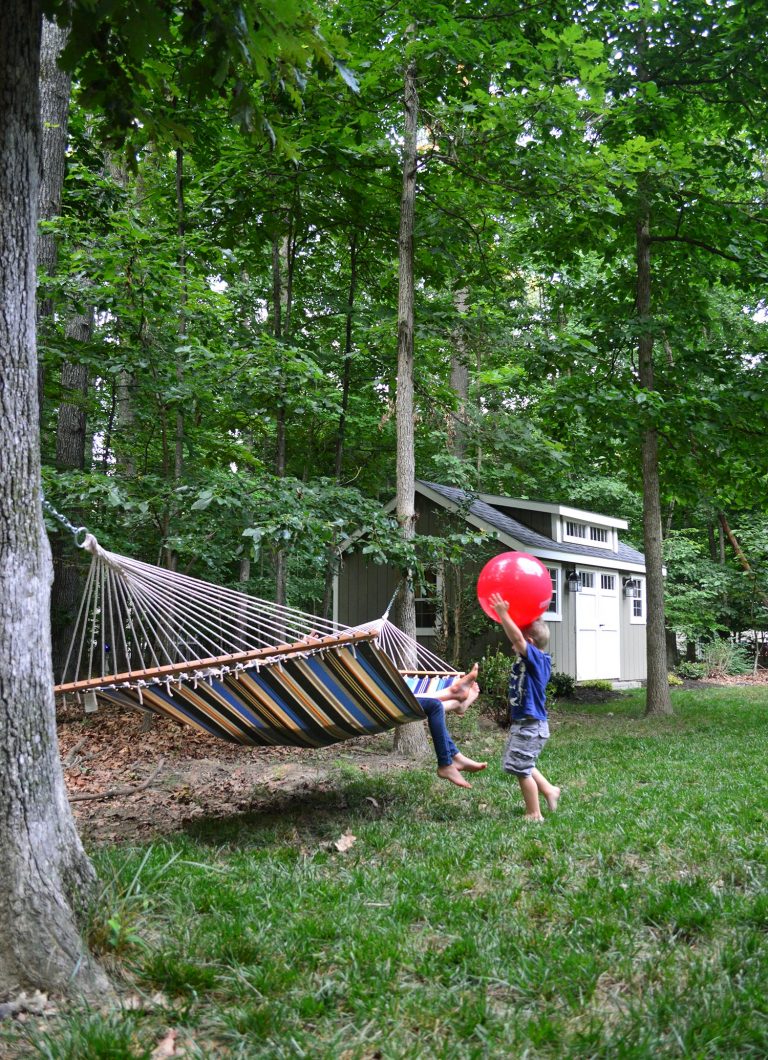 Sherry: Tsh Oxenreider's At Home In The World, which has given us the travel bug. You can also follow her on her blog, The Art of Simple, and her podcast, The Simple Show.
John: Wet saws, my love of which has been rekindled thanks to my aunt's backsplash project, so below are some links to mine and a few others you might want to consider if you've got a tile project (or ten) in your future.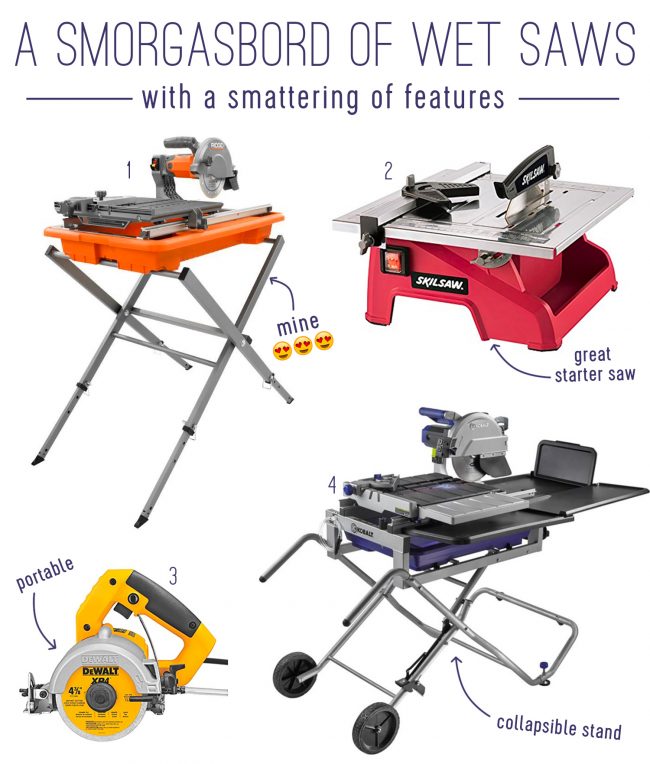 Looking for more of what we've been digging? Click here to see the items from Episode #1 – #50.
*This page contains affiliate links*