Have you ever thought about your approach to making decisions? It turns out that humans tend to have two distinct styles (and they even have fancy psychological terms to go along with them). The funny revelation is that Sherry & I each exemplify a different one. So this week we're sharing what we've learned about each type of decision maker, and how it can impact everything from how we choose items for our home to how we booked our first international family vacation. We're also outlining five ways you can refresh a room without spending ANY money whatsoever. As in zero dollars (Sherry would add a "holla!" right here). Plus, the new kid-friendly kitchen activity that we're loving, the exciting-ish conclusion to our Color of the Year predictions, and how far people will go for bread.
You can also find this episode on your favorite podcast listening app, like Apple Podcasts, Google Podcasts, TuneIn Radio, Stitcher, and Spotify.
What's New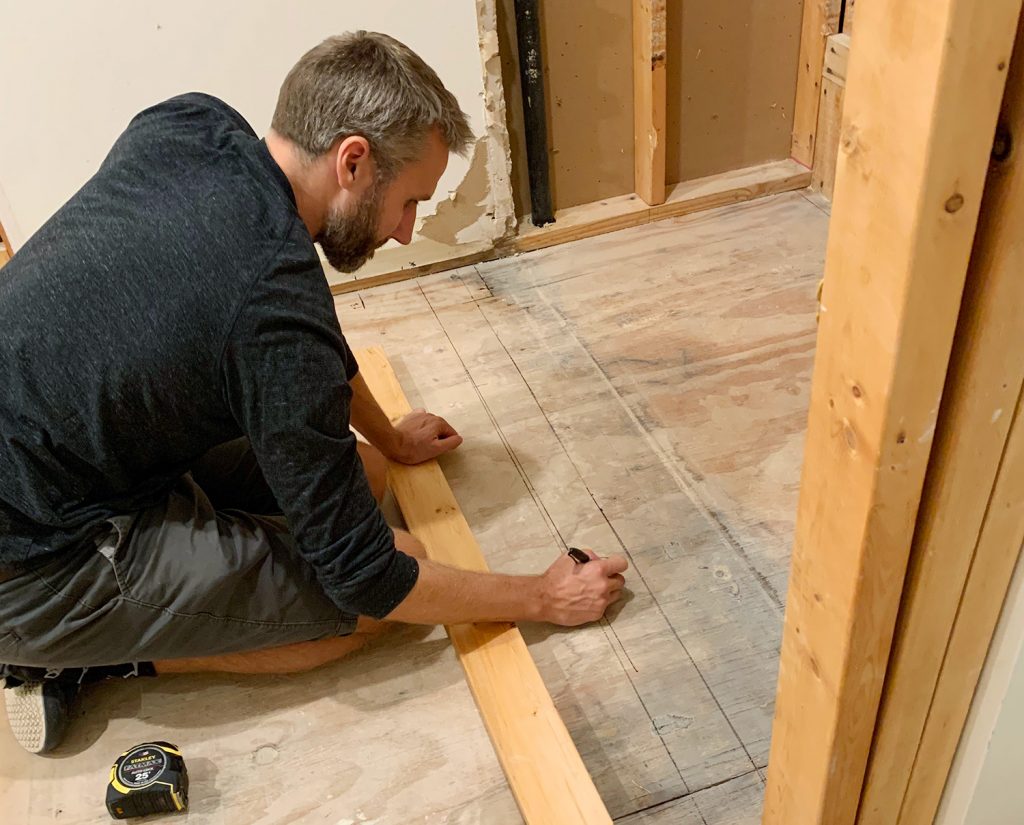 If you want a great primer on Maximizers vs. Satisficers, Gretchen Rubin has a blog post all about them and this article from Psychologist World goes into the topic with even more depth.
Plus, you can hear the original segment where my maximizing tendencies came to light in Episode #156 when we were talking about how we were reducing the stress of our bathroom renovation.
And if you have any "must do" suggestions for Costa Rica (specifically the region around Manuel Antonio National Park, please let us know!). We're headed there for our first international family trip after Christmas and we're psyched for some adventures!
Updates
Zero Budget Ways To Update Your Spaces
As promised, here's a recap of the five ways that you can refresh or tweak your rooms without spending a single dime (because sometimes you have an itch to change things up, but it doesn't mean your bank account has to feel it).
1. Take things out
We've talked a lot about simplifying and minimizing the past couple of years, and it still amazes us how paring things down can bring renewed focus and appreciation to the things still left. Plus, the extra breathing space in a room will help it feel different even though you didn't actually bring anything new in.
2. Rearrange or reorganize existing furniture or items within a room
Whether it's trying a new arrangement or simply switching art, pillows, or plants around within the room – a little shuffling can give it a feeling of newness and might just unlock a better or more functional layout along the way.
We talked about how we rearranged our beach house backyard furniture, which you can read more about it in this post, but below you can see the new layout complete with the conversation area that didn't exist before. And again, we didn't buy anything additional – just redistributed what we already had. Only took about an hour of trying a few things and seeing what we liked best.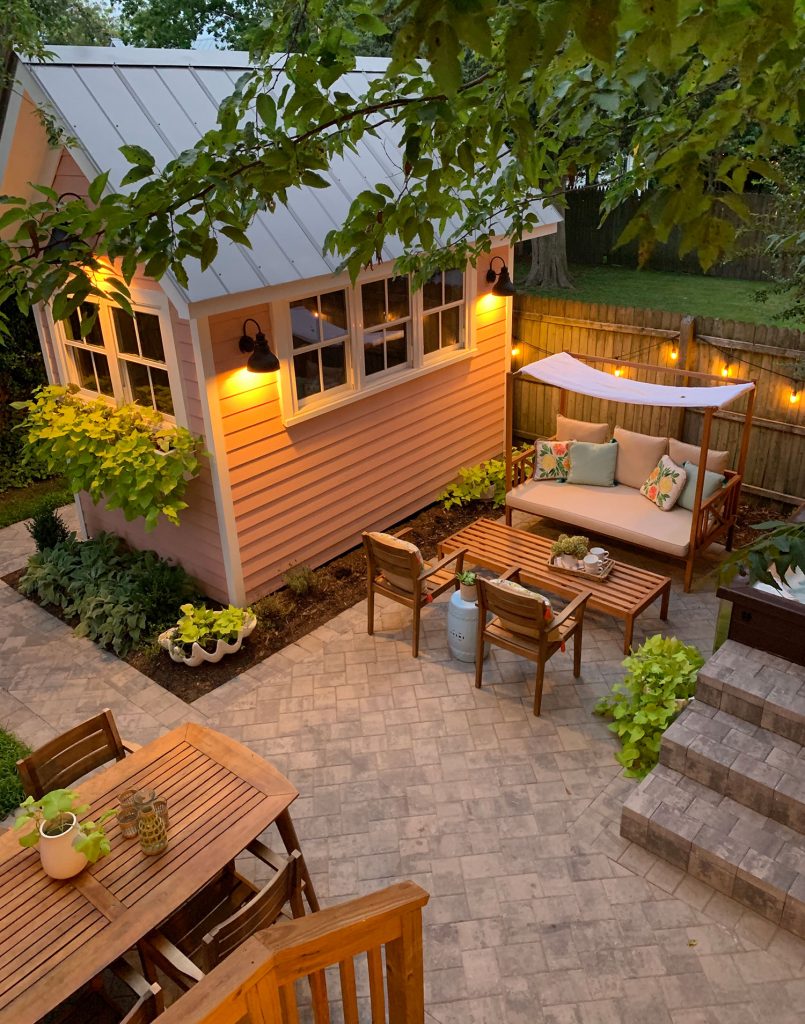 We also talked about doing this in our bedroom, where we recently moved two existing dressers to act as our nightstands. That easy change not only proved to be more functional for us, the layout also feels a lot more balanced in person because the mirror above the dresser on the right mimics the window on the other side of that wall.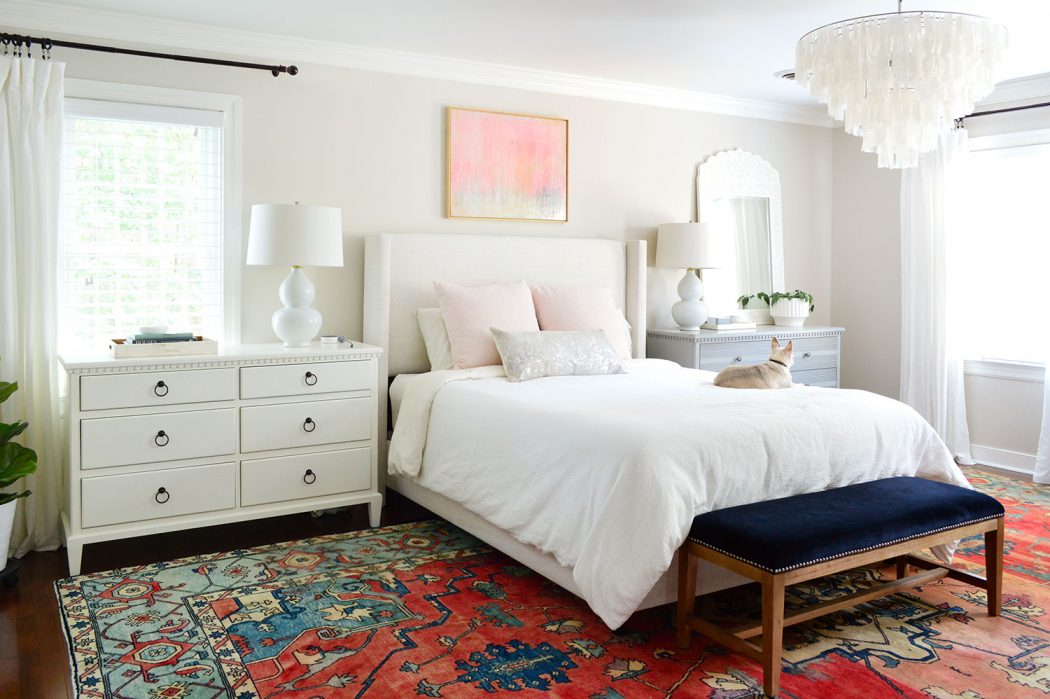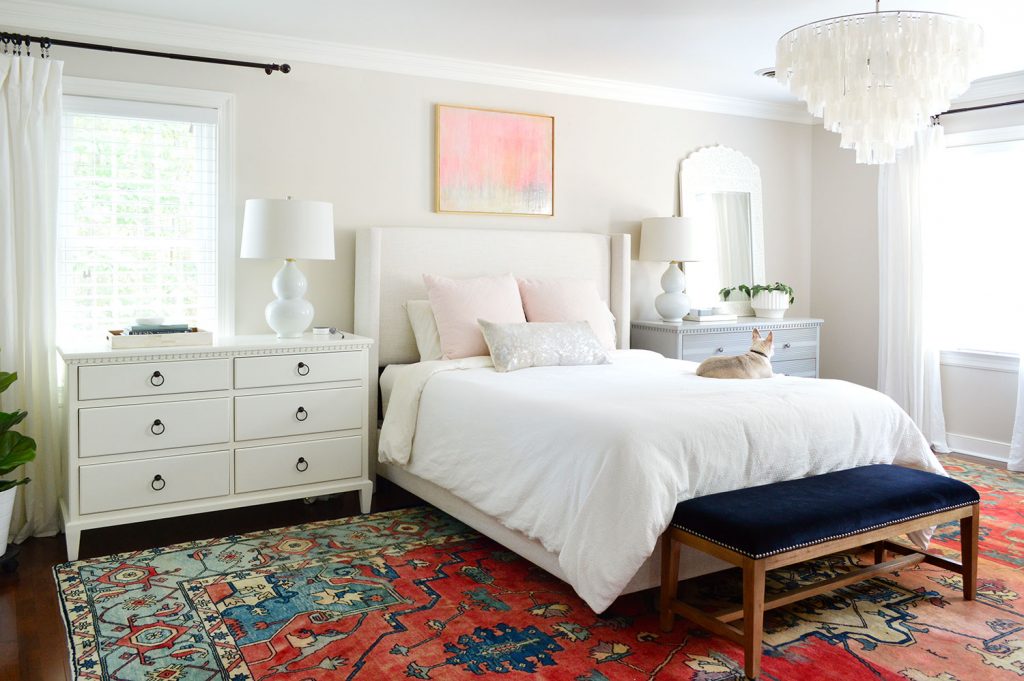 3. Shop your house
Instead of buying something new, see if you can steal something that you already own from another room. It could be as big as a rug (Sherry often moves rugs around when she stages homes for sale) or as small as an artwork or lamp swap. That painting above our bed used to hang over my desk in the office, but last year we moved it upstairs to mix things up. We like it so much better up there and the spare mirror we hung in the office offers me a better view out the windows from my desk (even if it's just a reflection).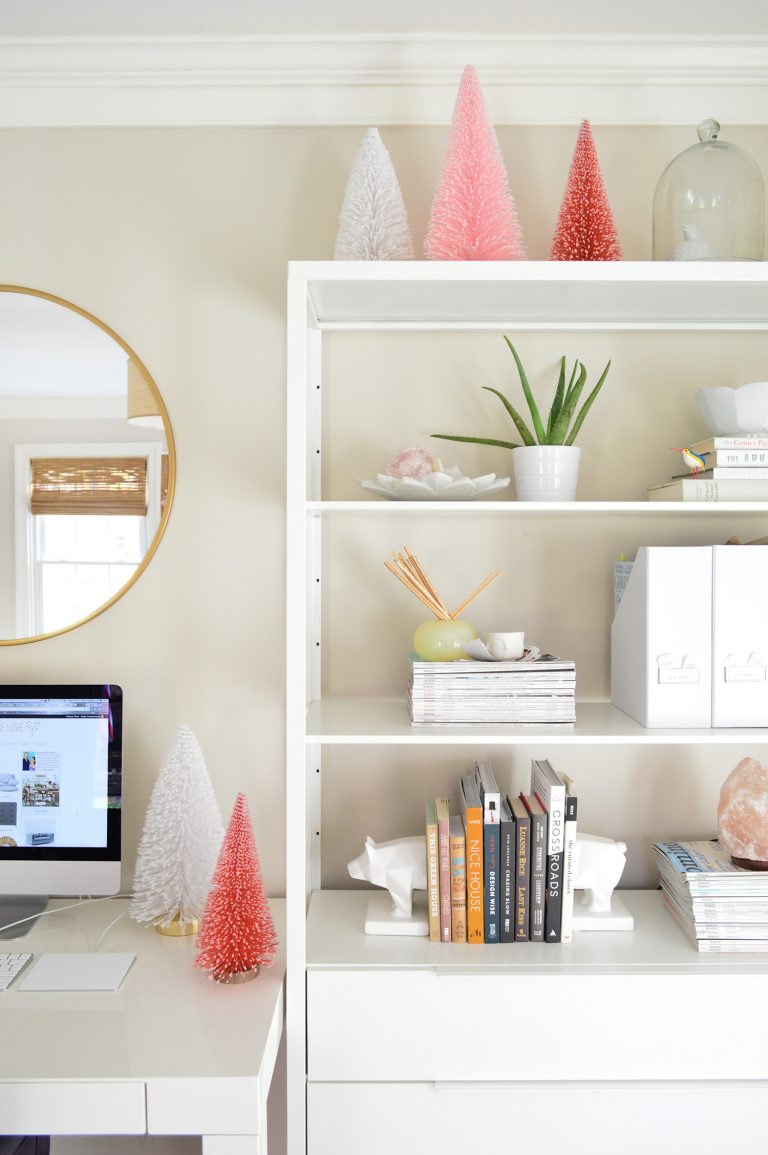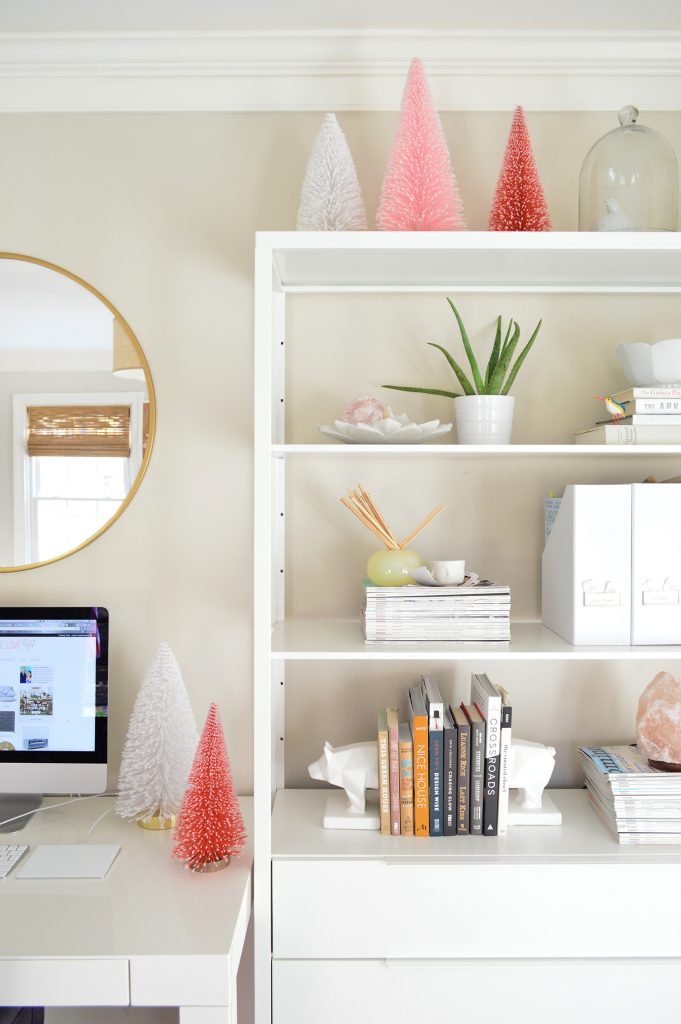 4. Use your leftover supplies or materials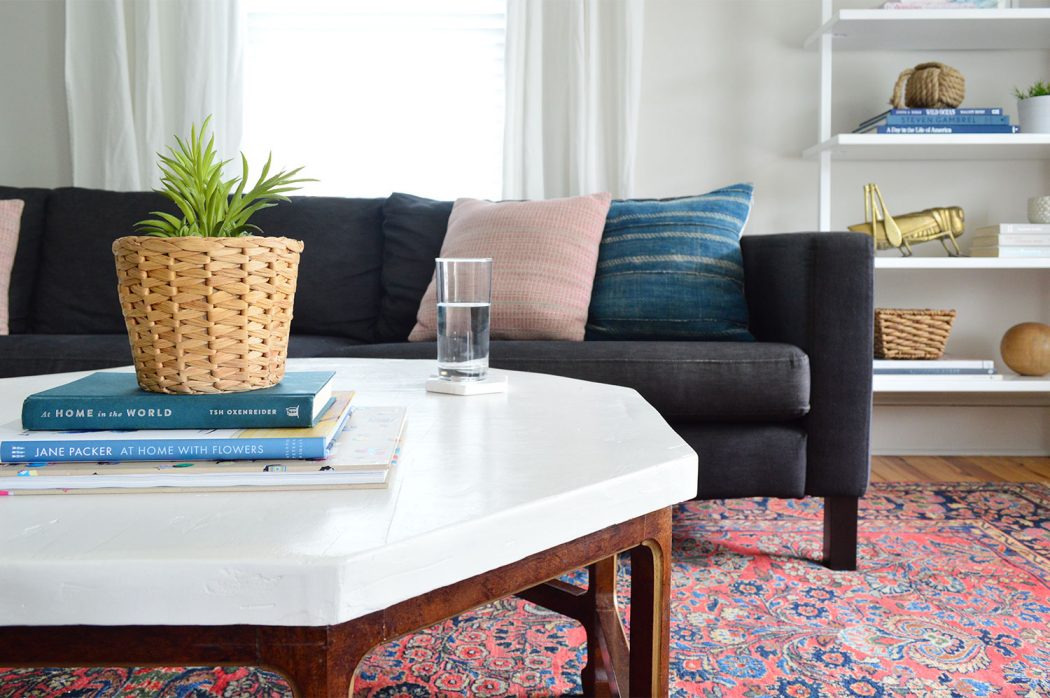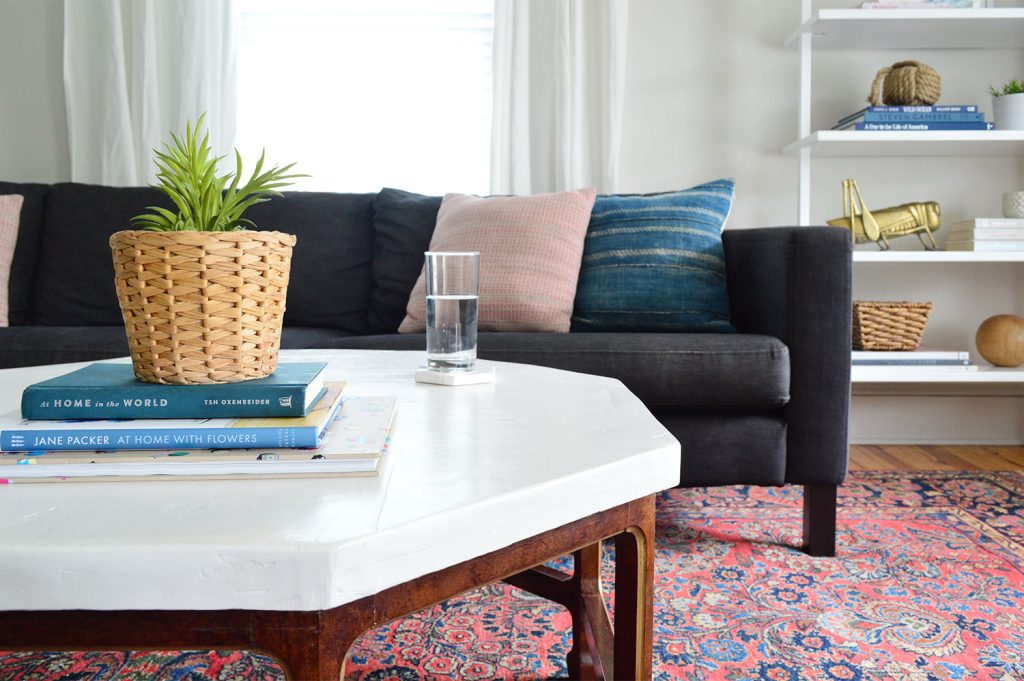 5. Add greenery
Last but not least, take some clippers to your yard and bring back a branch, a bloom, or any other greenery that you can pop into a vessel that you already have on hand (pitchers work, as do old vases – heck, even a drinking glass!). You may be surprised by how much life and "newness" it adds to a room without spending a single buck.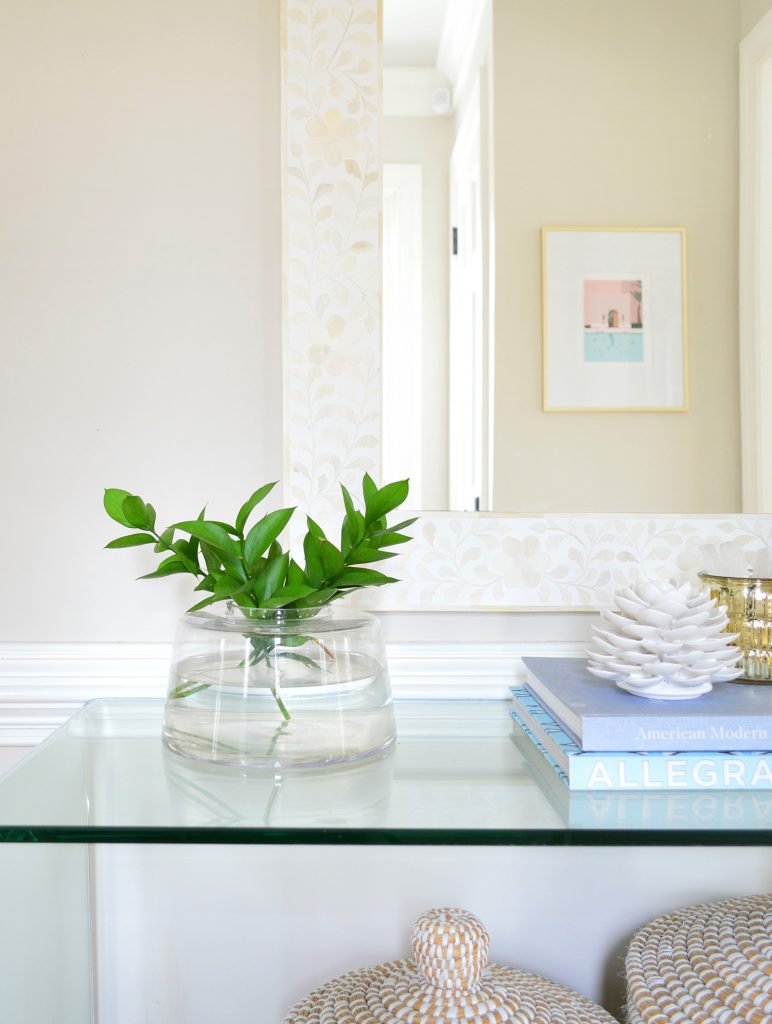 Also, if you missed our original discussion that spawned this topic, you can check our conversation with personal finance expert Tanja Hester in Episode #157 (which is where she mentioned that she decided not to spend any money on her home anymore, so that she could achieve a big financial goal).
We're Digging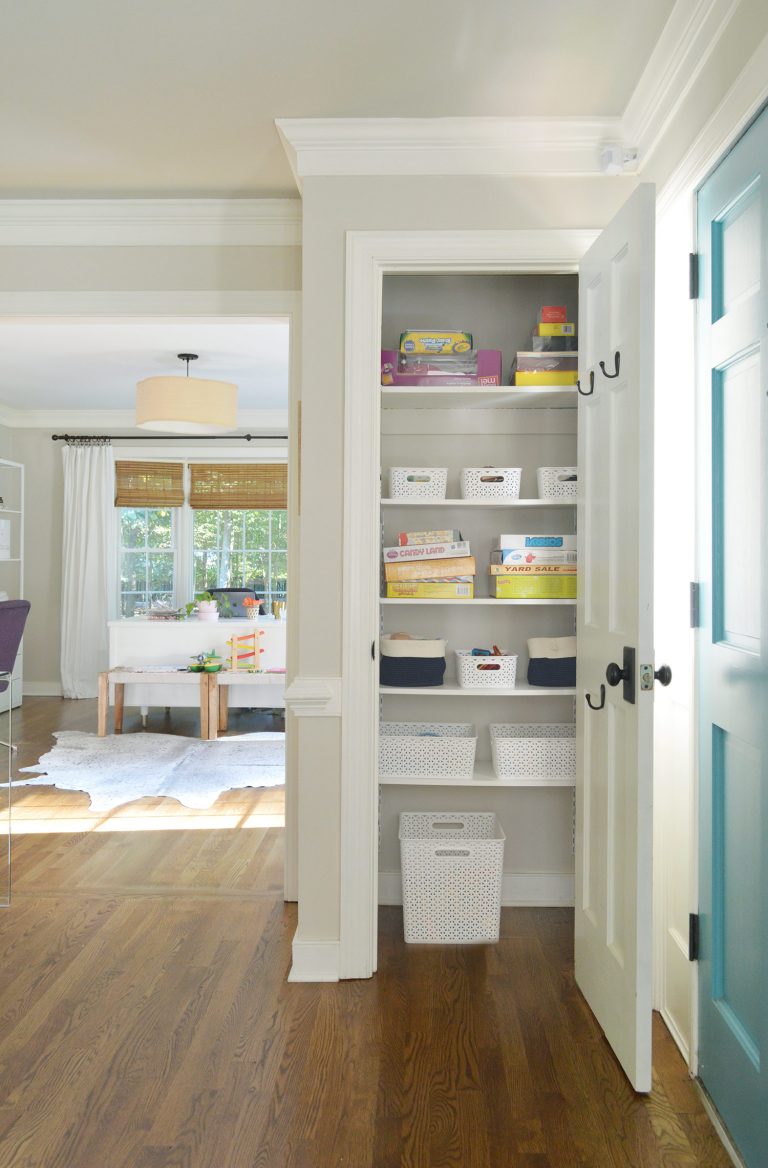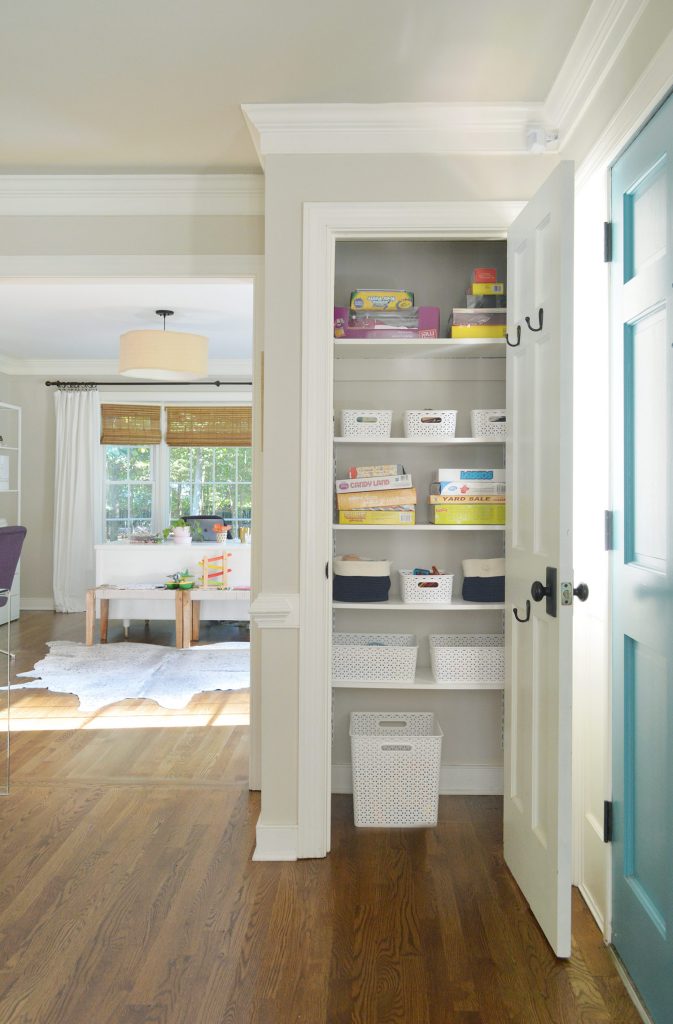 There's the toy & game closet that we have in our foyer, although it's an older picture from before we moved all of the games to the top shelf to keep the pieces from getting "repurposed" for other activities (or, you know, lost). No more Scrooge McDucking with the Monopoly Money before school.
And as Sherry promised in the episode, here are some of our favorite family games these days (these are all games that we can play with our kids aged 5 & 9).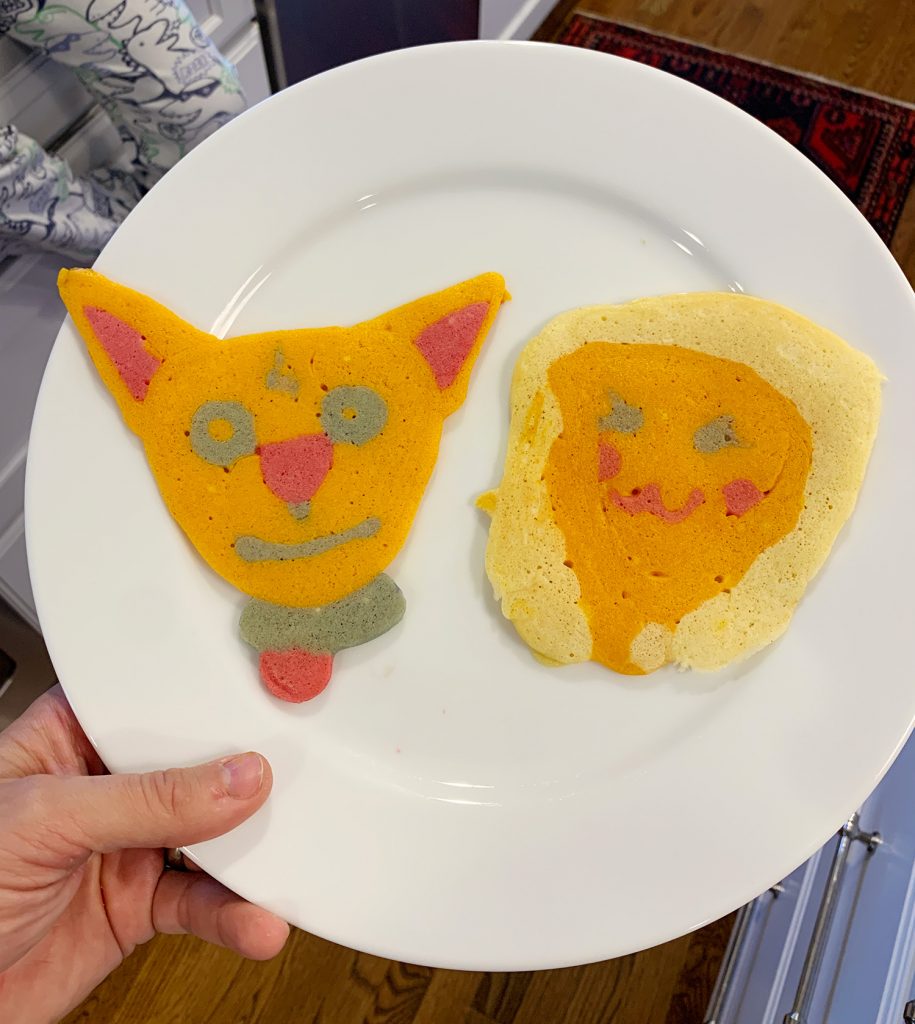 Those are some of the pancakes we made using the Foodstirs pancake art kit (I made the chihuahua, and our daughter made that happy little pancake with hair on the right). We've asked for a couple more of their kids' baking kits for Christmas presents for the kids from the grandparents, so that should be fun.
If you don't want a kit, you can buy Foodstirs baking mixes a la cart too (everything's organic and non-GMO) so we may use those to restock our pancake mix to make more beauties like the ones you see above.
If you're looking for something that we've dug in a past episode, but don't remember which show notes to click into, here's a master list of everything we've been digging from all of our past episodes. You can also see all the books we've recommended on our Book Club page.
And lastly, a big thank you to SnapPower for sponsoring this episode. Use the code YHL15 to get 15% off your entire order of easy-to-install nightlights, guidelights, and more at SnapPower.com.


Thanks for listening, guys!
*This post contains affiliate links, so we may earn a small commission when you make a purchase through links on our site at no additional cost to you.