Don't we all want mo money without mo problems? Today we're talking with personal finance expert Tanja Hester about how value-driven spending and setting a "money mission statement" can help you reach even your biggest financial goals – whether you're saving up for a home in your dream neighborhood, a big renovation, or even early retirement, which Tanja herself has accomplished. She's sharing easy ways to trim your budget, painless ways to put more in the bank, and why she thinks most of us have more financial freedom than we think. Plus, we're discussing a new holiday decorating epiphany that Sherry recently had (oddly enough it was inspired by Halloween and not Christmas) and why you may want to grab an often overlooked painting tool that can save the day. And your back.
You can also find this episode on your favorite podcast listening app, like Apple Podcasts, Google Podcasts, TuneIn Radio, Stitcher, and Spotify.
What's New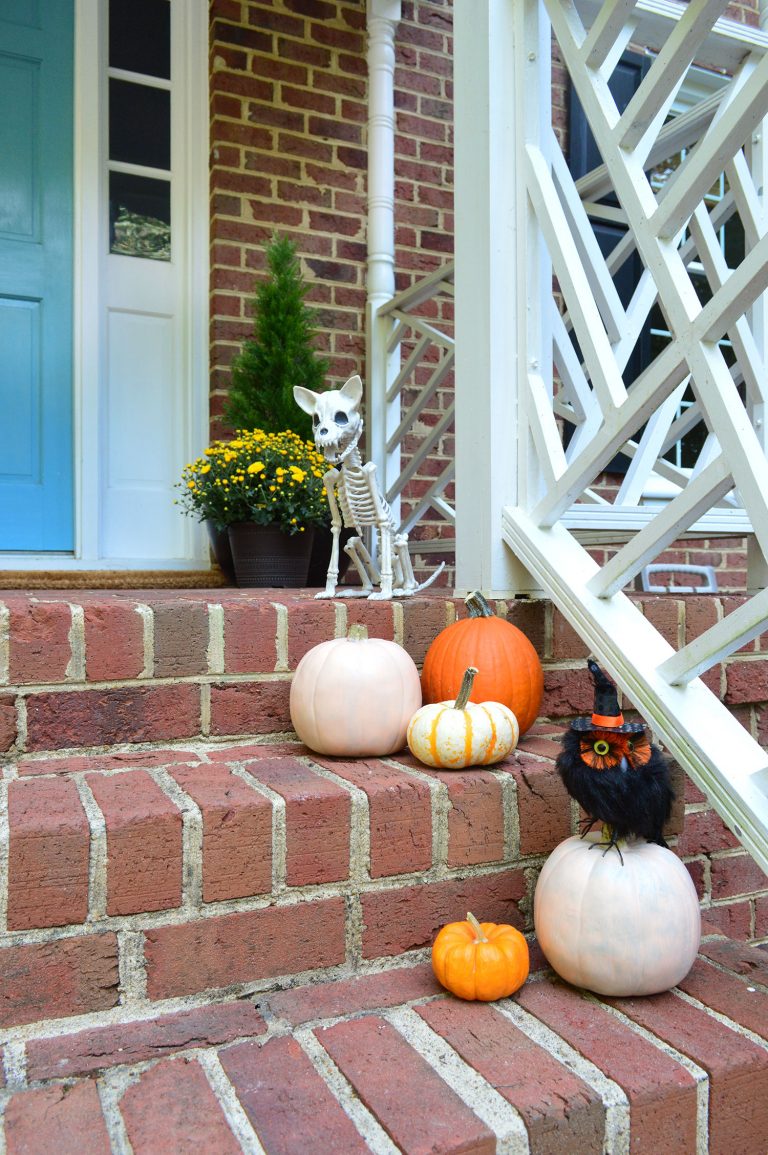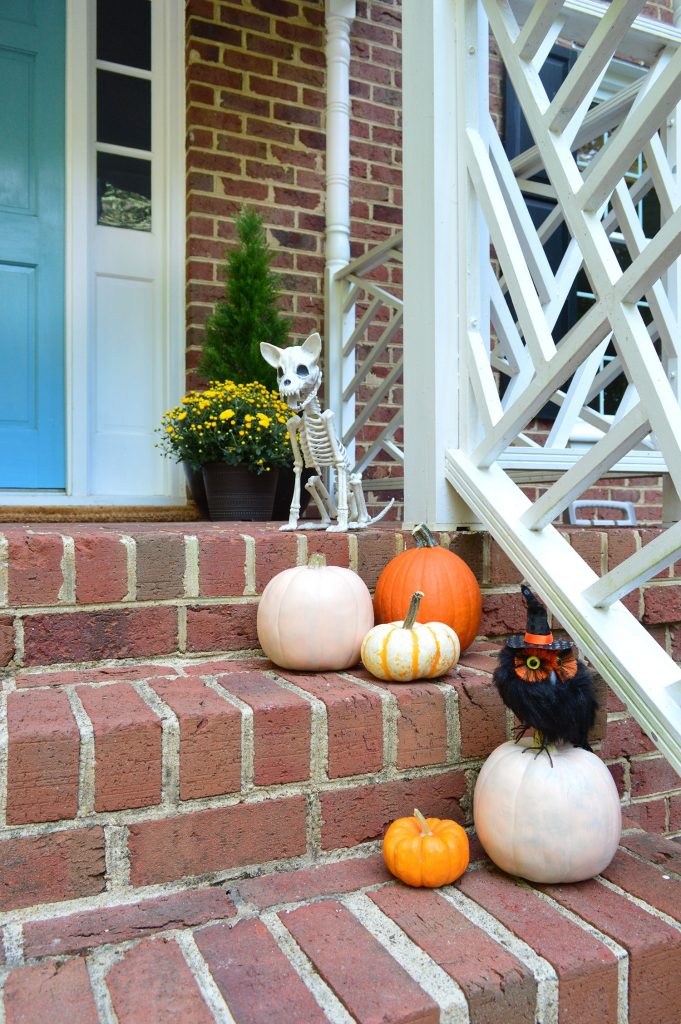 That picture above is clearly from a few years ago (hello unpainted brick!) but since we haven't really bothered to photograph our Halloween "decor" recently, it's probably the best representation of the tiny decorations we've been breaking out each year. You can even see the crow's bald spot in the photo below, which has gotten increasingly bigger over the more recent years…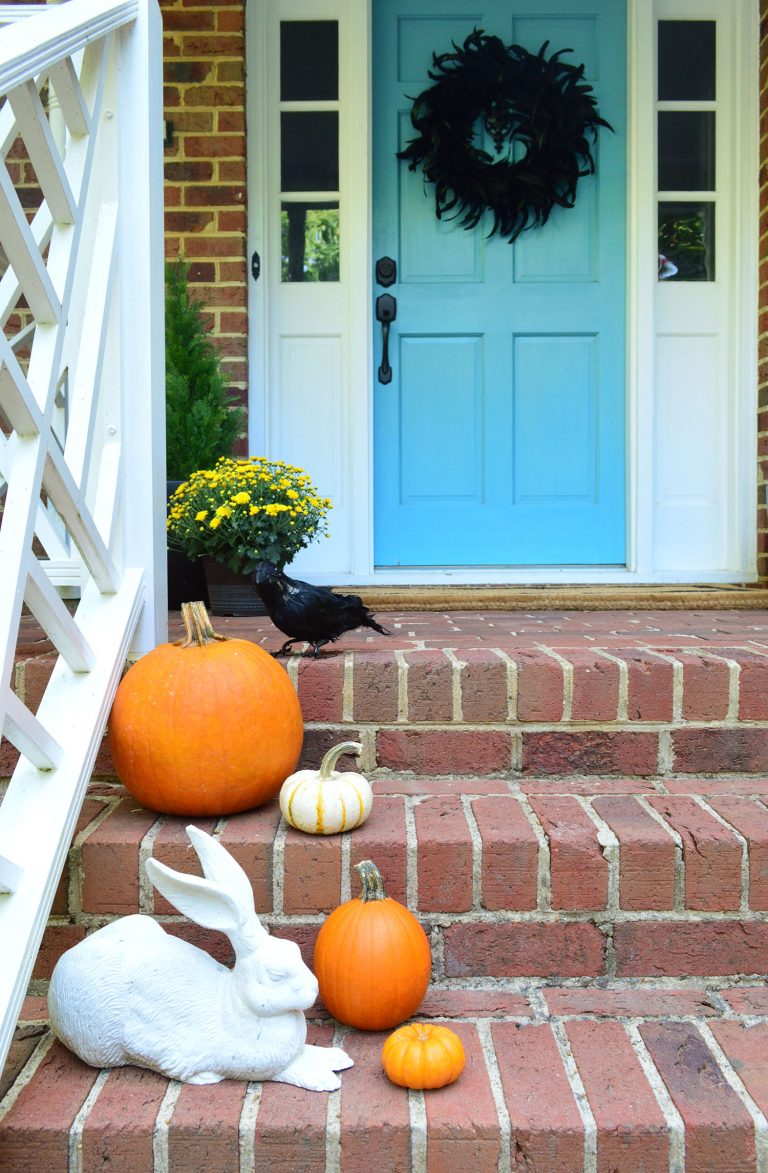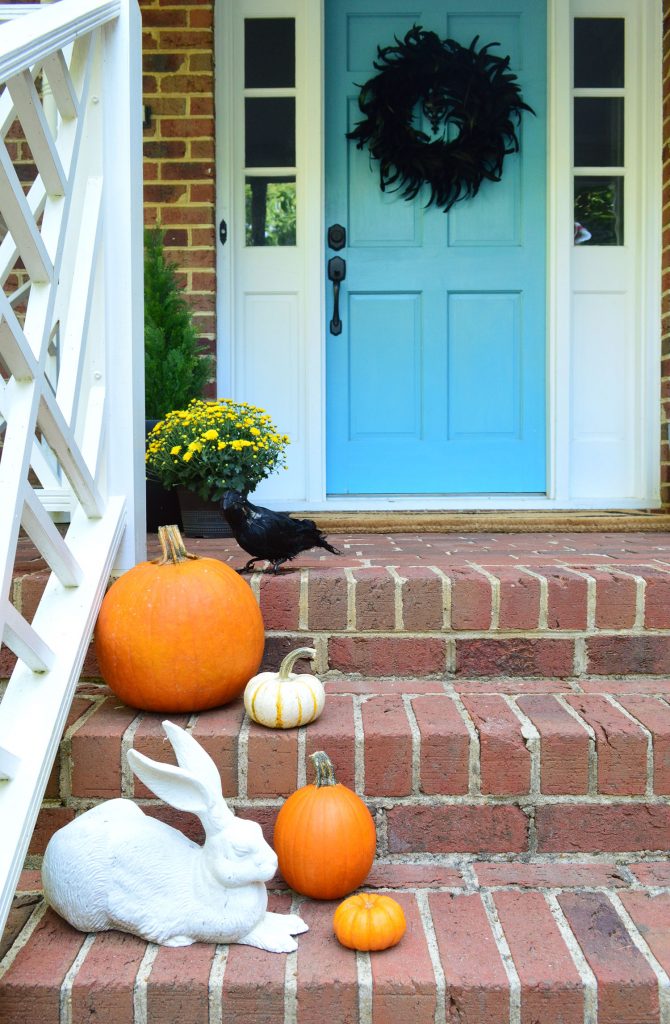 And here's the photo Sherry saw on Instagram that spurred the idea of ditching the small scale stuff and opting for a few "big impact" things that might bring her and the kids a lot more joy every year.
We've just begun breaking out our holiday decorations, but you can get a sense of what our tree will look like (we always decorate it with the same mix of handmade & personal ornaments) by checking out our 2018 Holiday House Tour. That post also includes the beach house all decorated, so it's worth checking out for those pics too!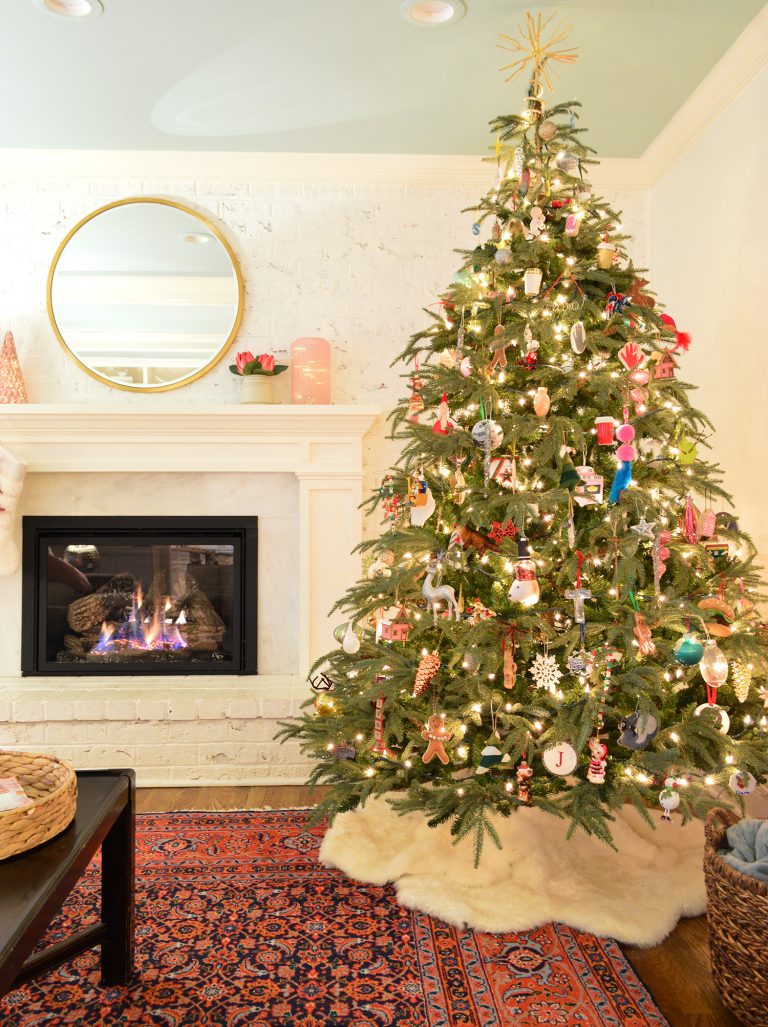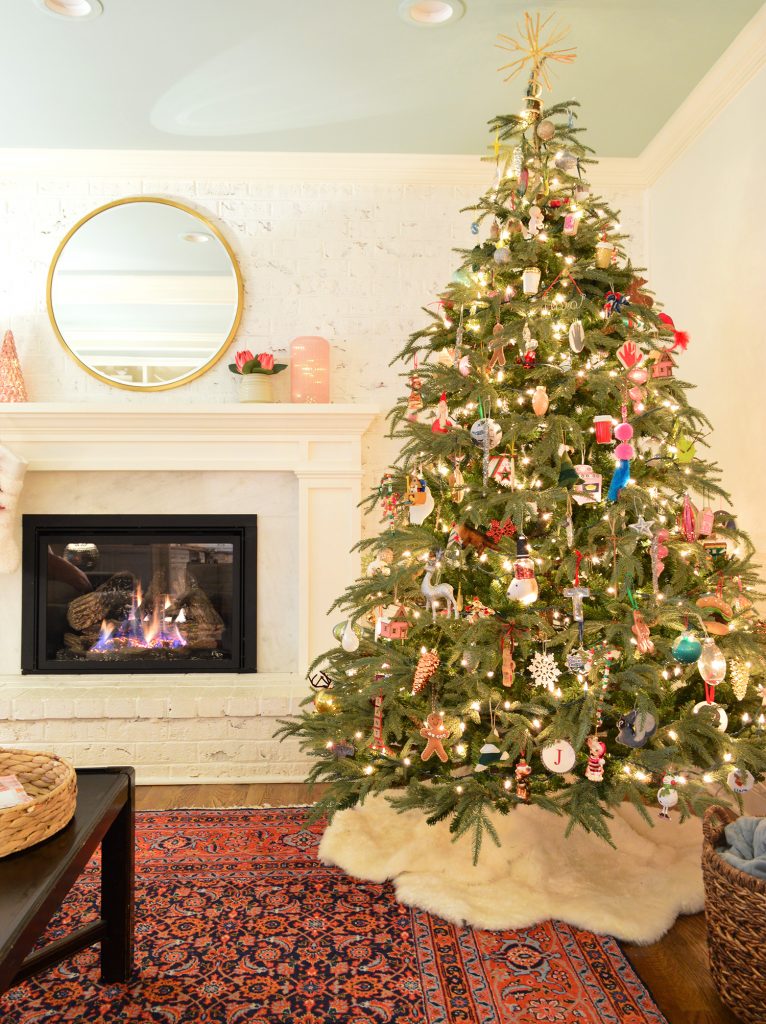 Tanja Hester Interview
Here's Tanja's book, Work Optional, which tells the story of how she and her husband Mark were able to retire early, and also has a ton of general financial information about how to take control of your money so that you can reach any savings goals that you might have.
Tanja also writes the blog Our Next Life and co-hosts the podcast The Fairer Cents, which focuses on how money impacts women specifically.
Tanja also suggested some other personal finance blogs that she thinks would be a good starting point if you want to dive deeper into this part of the blogosphere:
Tanja also sent us a link to her Apartment Therapy feature if you're interested in seeing the LA apartment they lived in before their move to Tahoe.
If you want to listen to another podcast episode we did about budgeting and simple ways to start tracking (and saving!) your money, check out Episode #63.
We also discussed how we paid off our mortgage in Episode #64.
We're Digging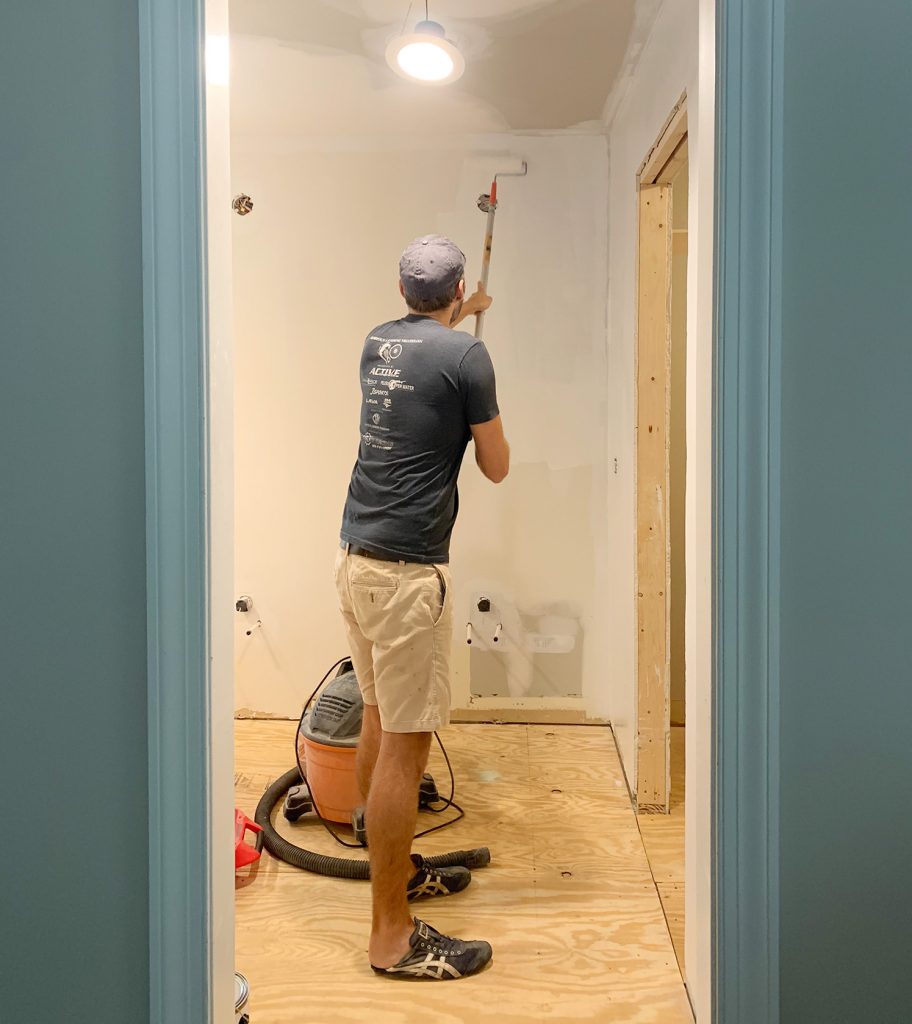 Sherry snapped the photo above when we were priming our bathroom a couple of weeks ago. Look at me using that extension pole to minimize the amount of bending and reaching I had to do to paint the room.
We have this telescoping metal painting extension pole (it's $16 and goes from 6 – 12ft) but if you're using it just to paint a normal height room, you can get a fixed 6 foot wood pole for under $7. Or even this 3 – 6ft extendable version for $10 that would be easier to store.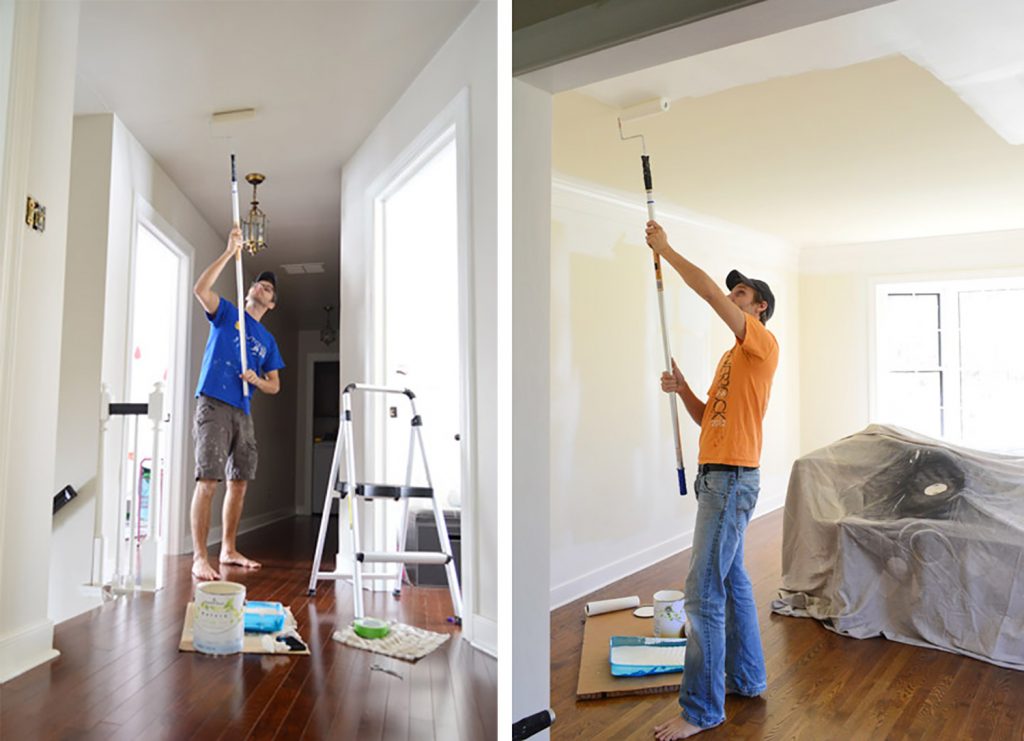 And we didn't talk much about the actual plot of The Handmaid's Tale since it's so heavy and dark, but this series trailer gives you a peek at the themes involved. So if you love a really intense and gripping show with tons of suspense, we highly recommend it.
We watched it on Hulu ($5.99/month with commercials) but I also read that you can buy some of the seasons on Amazon Prime Video too.
Now we're also wondering if we should read the books, or if it's too late since we've already seen the series…
If you're looking for something we've dug in a past episode, but don't remember which show notes to click into, here's a master list of everything we've been digging from all of our past episodes. You can also see all the books we've recommended on our Book Club page.
And lastly, a big thank you to Social Print Studio for sponsoring this episode. You can take 15% off your next order using the code YHL15 through December 9th! And heads up – their Christmas standard shipping deadline is December 13th.


Thanks for listening, guys!
*This post contains affiliate links, so we may earn a small commission when you make a purchase through links on our site at no additional cost to you.