After hundreds of submissions from Australia to South Africa, we've rounded up some fascinating (and extremely charming) ways that you guys dress up your homes all around the world to celebrate a variety of holidays. We loved hearing about everything from colorful Diwali decorations in India to elaborate Nativity scenes in Colombia, along with a wide range of tales about who brings the gifts (Santa isn't the only game in town!). And we realized there's one common theme that ties pretty much every holiday together across the globe! Plus we're sharing the painful wrench that was thrown into our bathroom progress, and why we need to have a word with Taylor Swift. Oh and the movie that you should run, not walk, to go see.
You can also find this episode on your favorite podcast listening app, like Apple Podcasts, Google Podcasts, TuneIn Radio, Stitcher, and Spotify.
What's New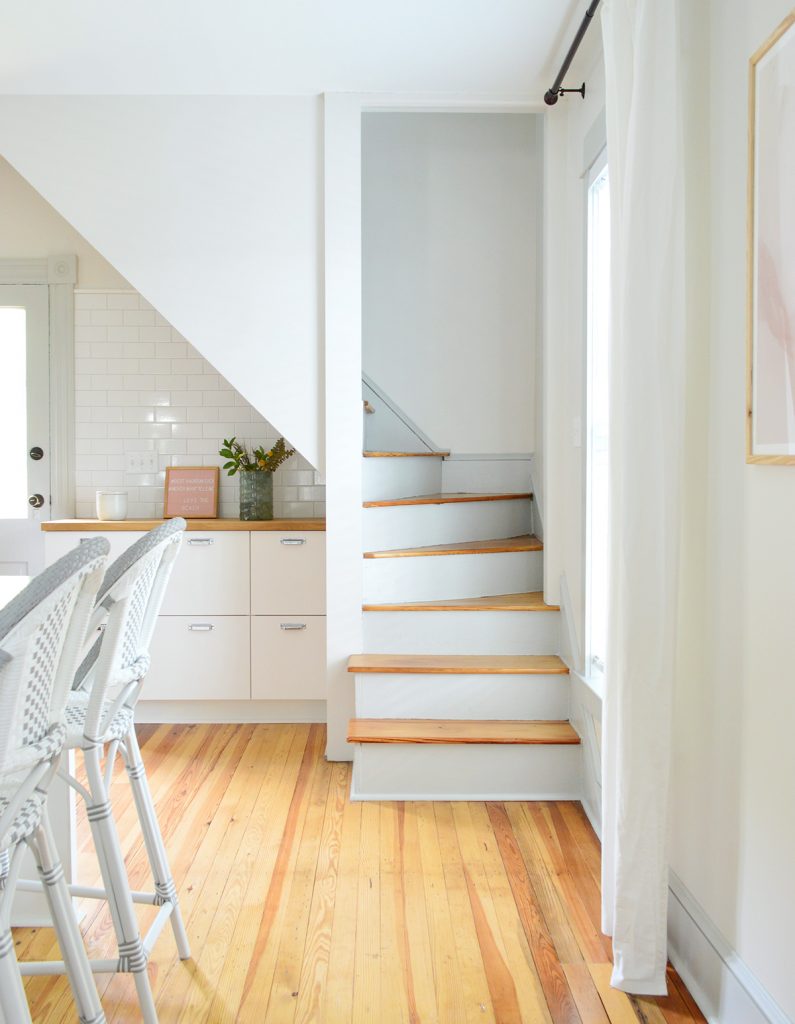 Those are the treacherous back stairs at our beach house that we spoke about in today's episode. You can see those sliver-thin triangular steps around the curve that are especially tricky. Although it was one of the last two steps there at the bottom that I slipped on (which are actually the easiest part of the whole staircase!)
These are the transparent stair treads we bought and are going to install this weekend when we go out there. We'll keep you posted on how they turn out!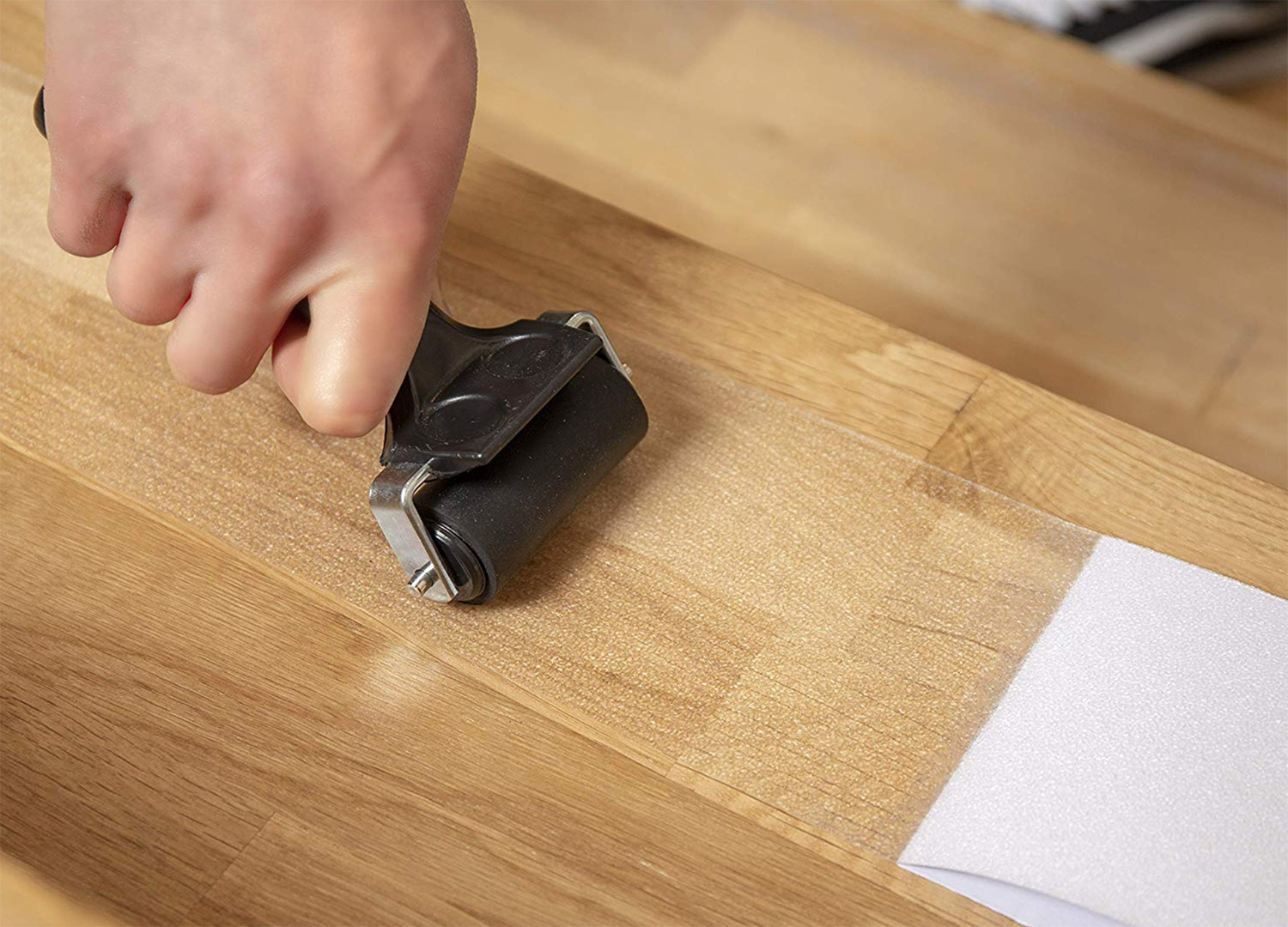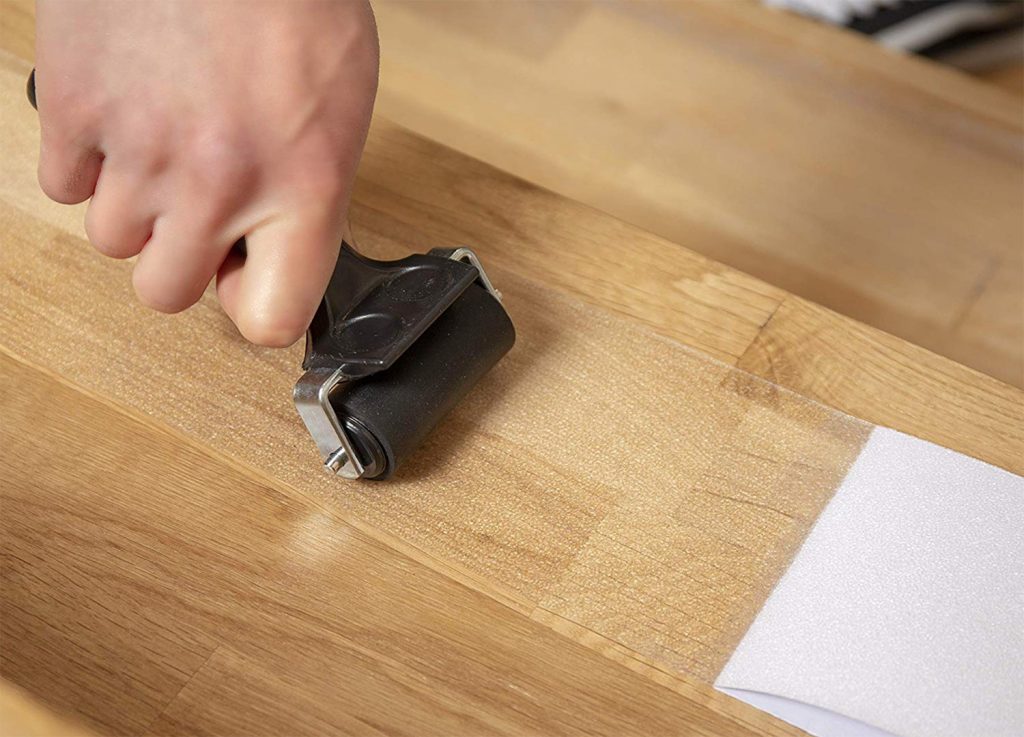 And if you missed our episode about the flexible timeline on our bathroom (and other ways we're reducing our stress during this renovation) you can catch it all in Episode #156.
Global Holiday Decorating Norms
Since photos couldn't be submitted along with all of your Instagram replies, I tried to dig up some examples of some of the holiday decorating that we learned about in today's show.
There are AMAZING examples of Rangoli designs that people do as part of their Diwali celebrations on Google Images, like this one below from Shanthi Sridharan.
We also mentioned some of the elaborate Nativity scenes that several people talked about from Latin American countries. Here's an example I found on Flickr.
I also found this post with a bunch of examples of DIY Advent Wreaths, many with a modern look to them. (Thanks to Google for offering to translate the page for me – ha!)
Here's an example of a holiday wreath using eucalyptus leaves (like some folks in Australia mentioned decorating with). We love using cut eucalyptus stems around our house this time of year because they're so wintery looking – and you can get them for cheap at Trader Joe's!
And here are some beautiful Hanukkah decorations that I found on Google too.
Please note that the holidays represented in the images I found above are just a few of the traditions from around the world that we talked about on the podcast – so tune in to hear the others. From treats being left in shoes or under the bed, to New Year's trees and advent wreaths – we found it all extremely fun to learn about.
Also, if you missed our original episode were we recapped a TON of non-holiday-related decorating norms from around the world – check out Episode #133 and the update that we did in Episode #145.
And if you're unfamiliar with the Taylor Swift song we referenced, you can hear the lyric in the first few seconds of this music video.
We're Digging
Here are the Allbirds shoes I got as a combined gift from my three sisters. Mine are the ones shown on the right (the Runners in "Natural Grey") but they have lots of other colors and styles. They gave me a gift card so I could pick the color, and I'm so glad they did because they're crazy comfortable!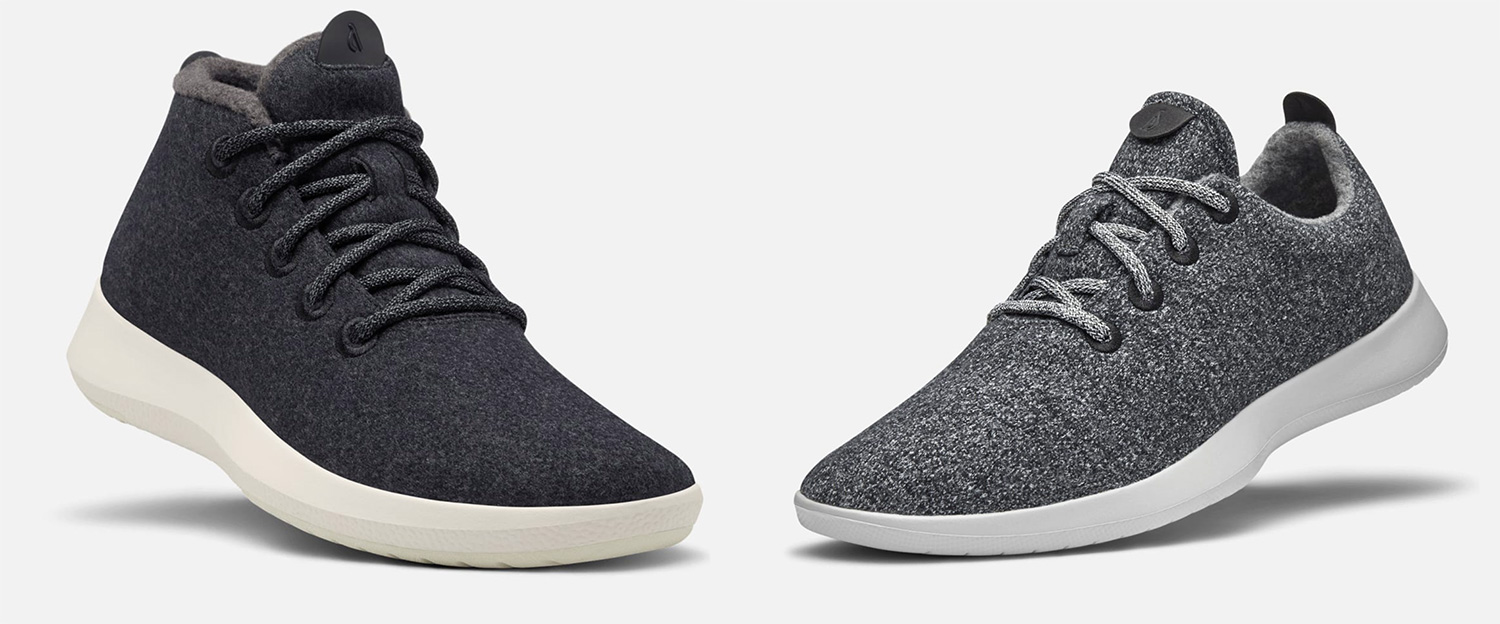 Also here's the trailer for Knives Out. All of the reviews we have since heard are completely true – it's super entertaining, clever, and funny (which might be weird to say about a murder mystery, but it's true). One of our favorite trips to the movies this year!
If you're looking for something we've dug in a past episode, but don't remember which show notes to click into, here's a master list of everything we've been digging from all of our past episodes. You can also see all the books we've recommended on our Book Club page.
And lastly, a big thank you to Grove Collaborative for sponsoring this episode. You can sign up at Grove.co/YHL and get a FREE 5-piece Mrs. Meyers cleaning set in the scent of your choice – including their holiday scents!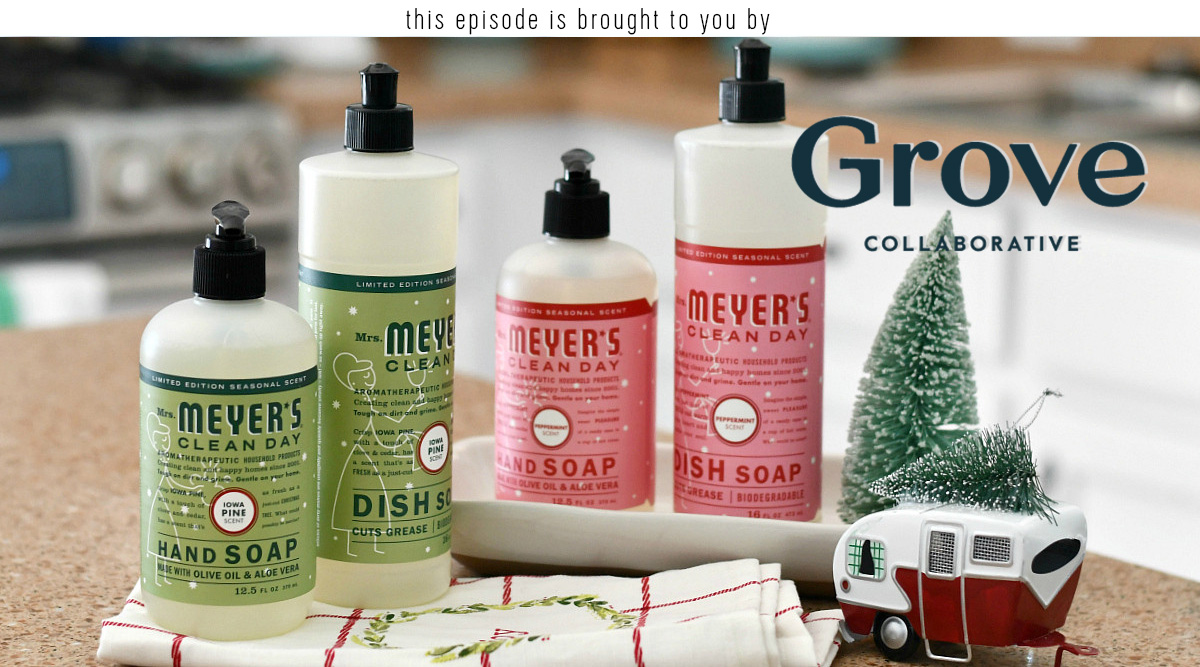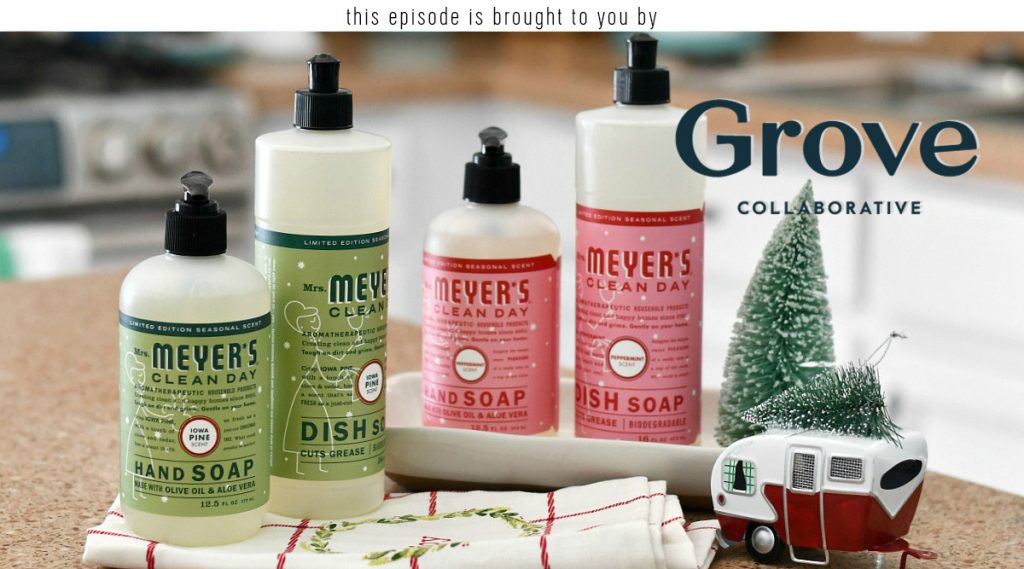 Thanks for listening, guys!
*This post contains affiliate links, so we may earn a small commission when you make a purchase through links on our site at no additional cost to you.