It's our first episode of 2020 and WE BOY DO WE HAVE NEWS! We're excited to share it because it not only means good things for us, our friends, and the duplex itself, but it's also connected to our continued efforts to simplify, and it involves a twisty tale of switching tables with a stranger. We're also sharing a special gift that we gave this holiday season that can help your family honor a loved one. Plus, a check-in on our bathroom reno progress, the Instagram account that keeps us laughing, and our favorite geography-based game we've ever played.
You can also find this episode on your favorite podcast listening app, like Apple Podcasts, Google Podcasts, TuneIn Radio, Stitcher, and Spotify.
What's New
I'm sure you're just dying to see our new podcast set-up, especially since I've finally graduated from "the baby chair" that I used to record from. We're still fine-tuning it, but this new set-up in the office means we don't have to lug as many things (chairs, computer, etc) into the living room every time we record. Hope this proves that podcasting is just as glamorous as it sounds.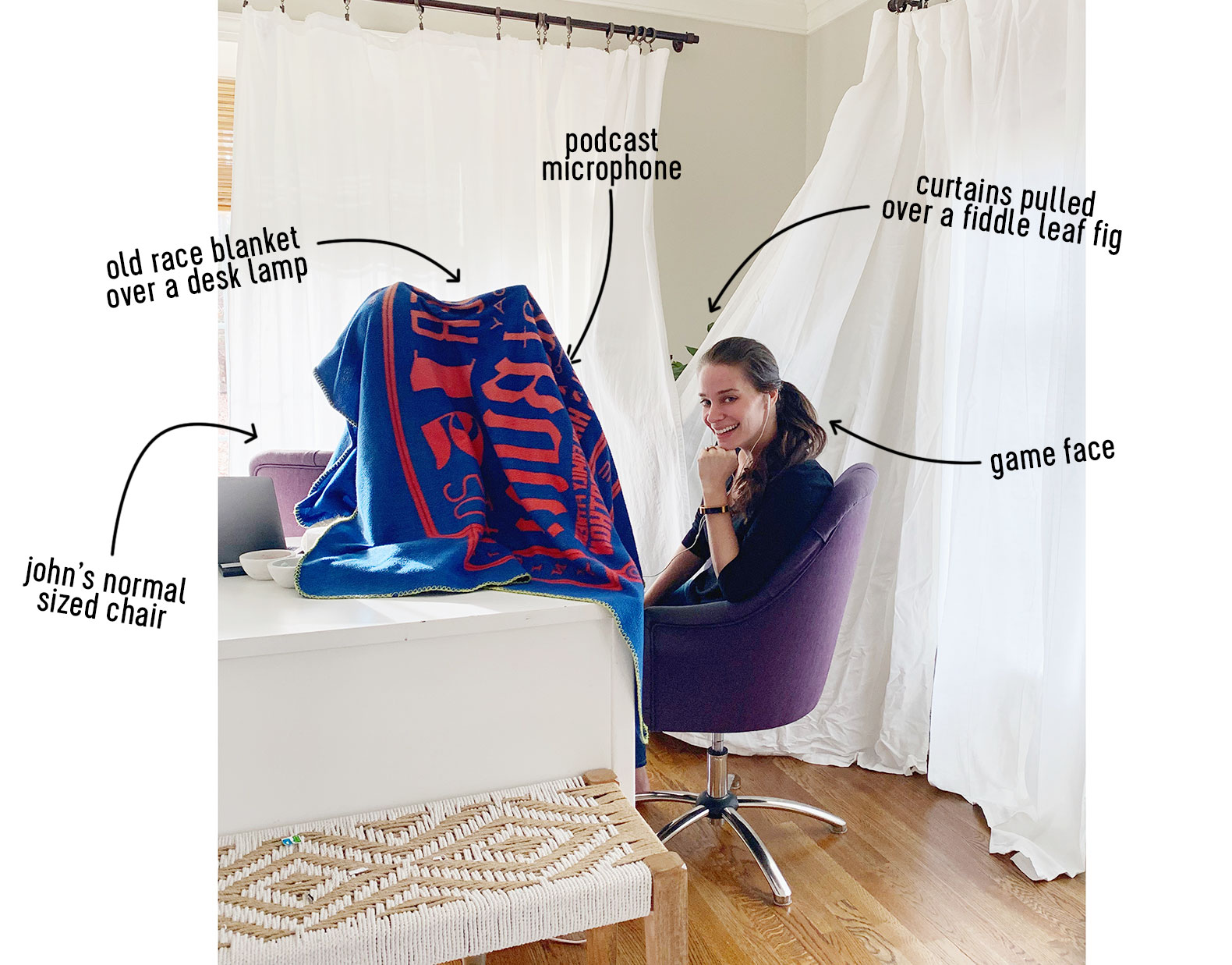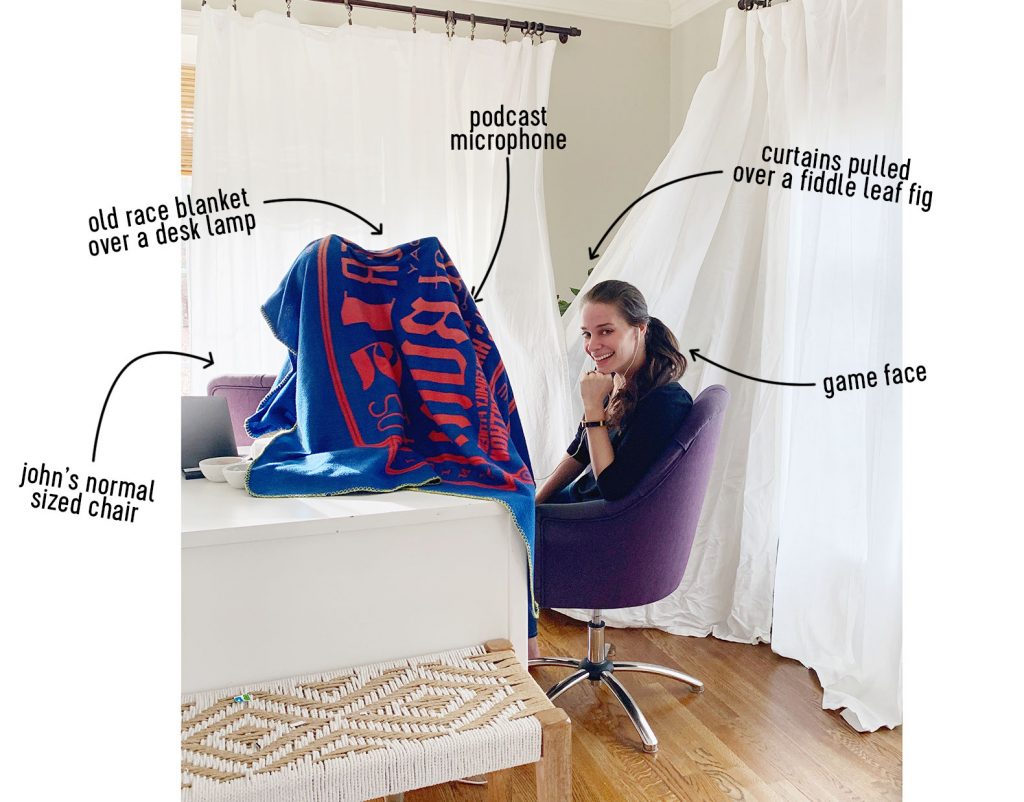 Also, in case you're interested in an update on our bathroom remodel or for more info on our Costa Rica trip (both of which we briefly mentioned at the start of the episode) you can catch up in the three blog posts linked below: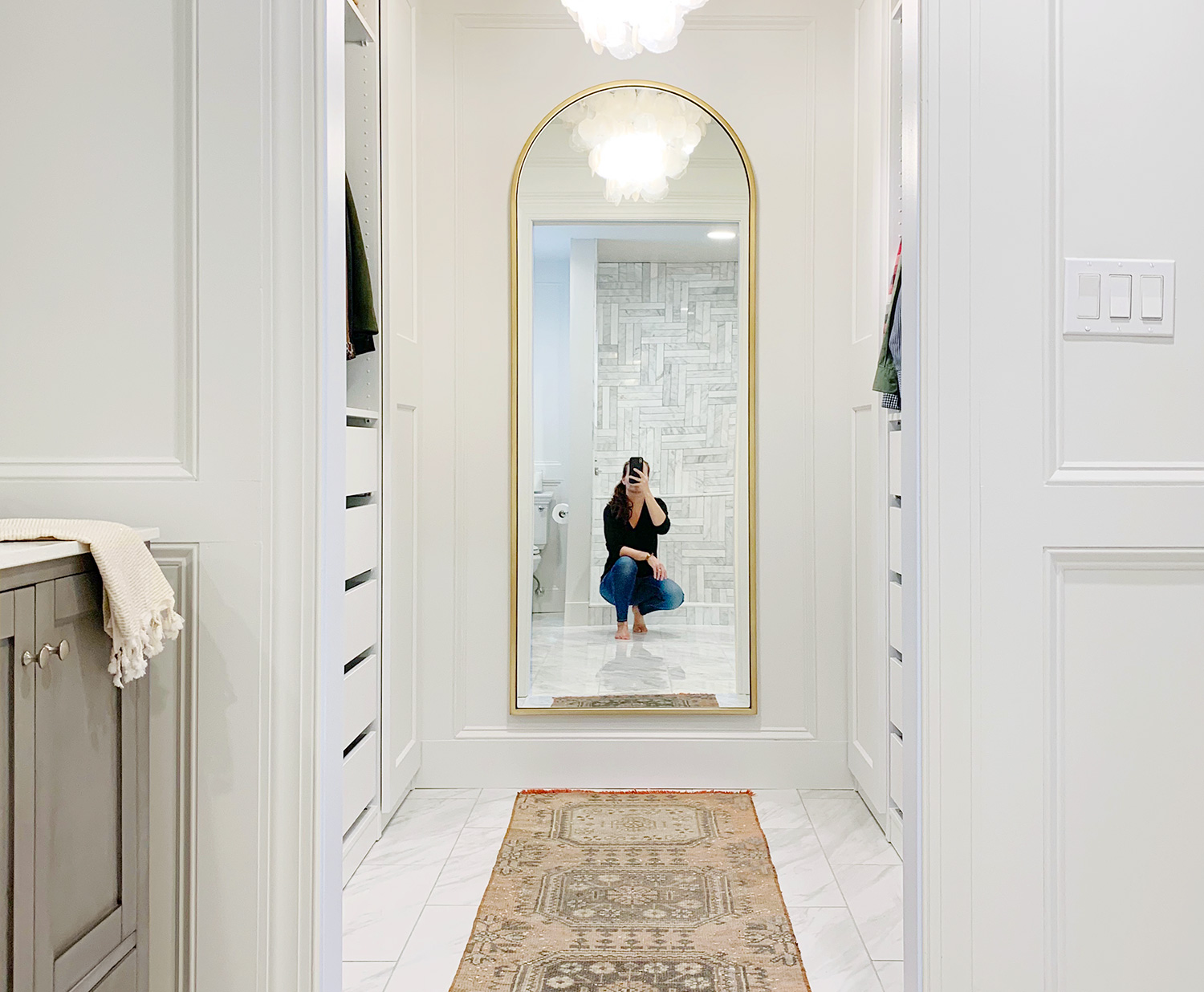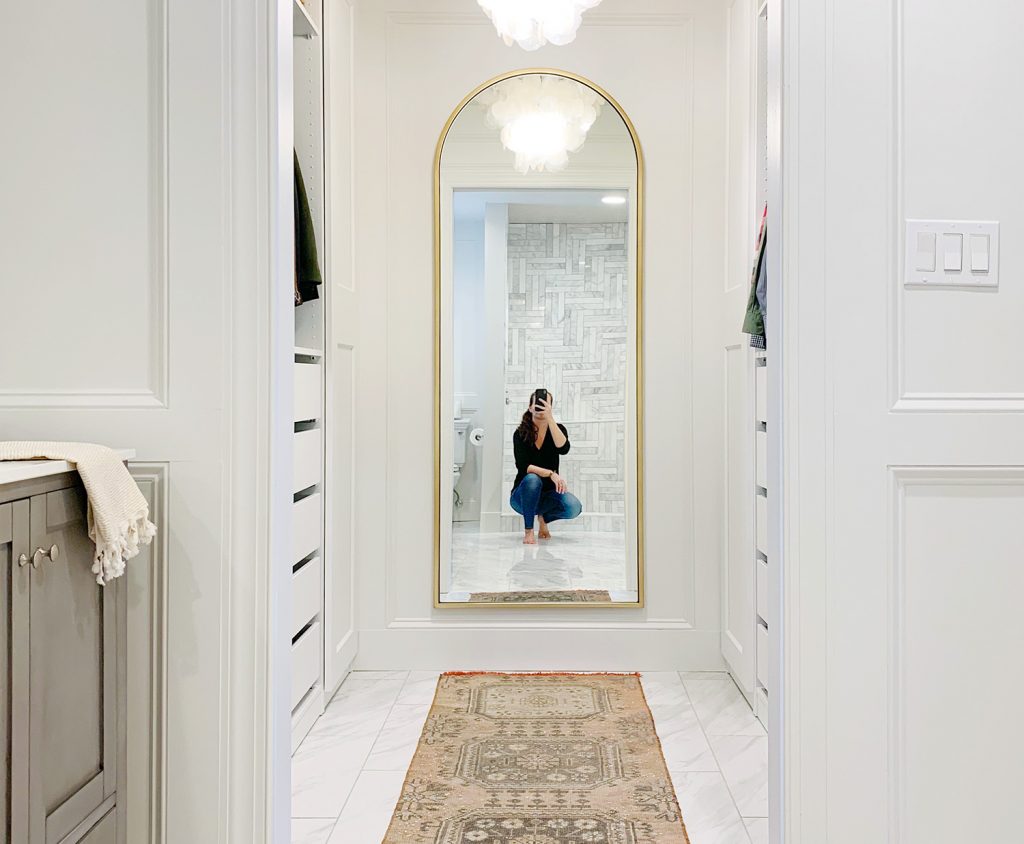 And next week we plan to share some more stories about how the bathroom came together over our winter break, including some curveballs that popped up along the way.
Our Big Duplex News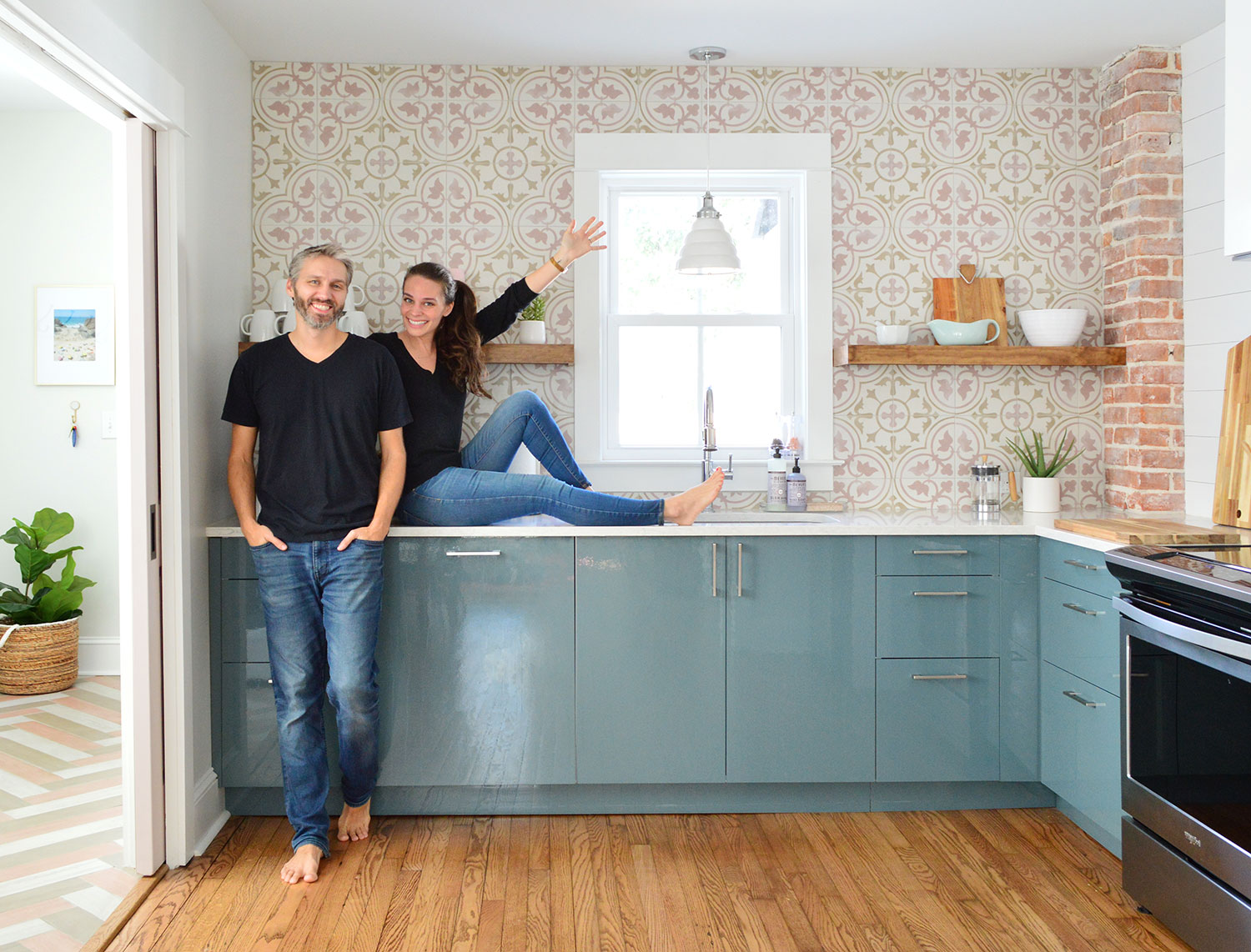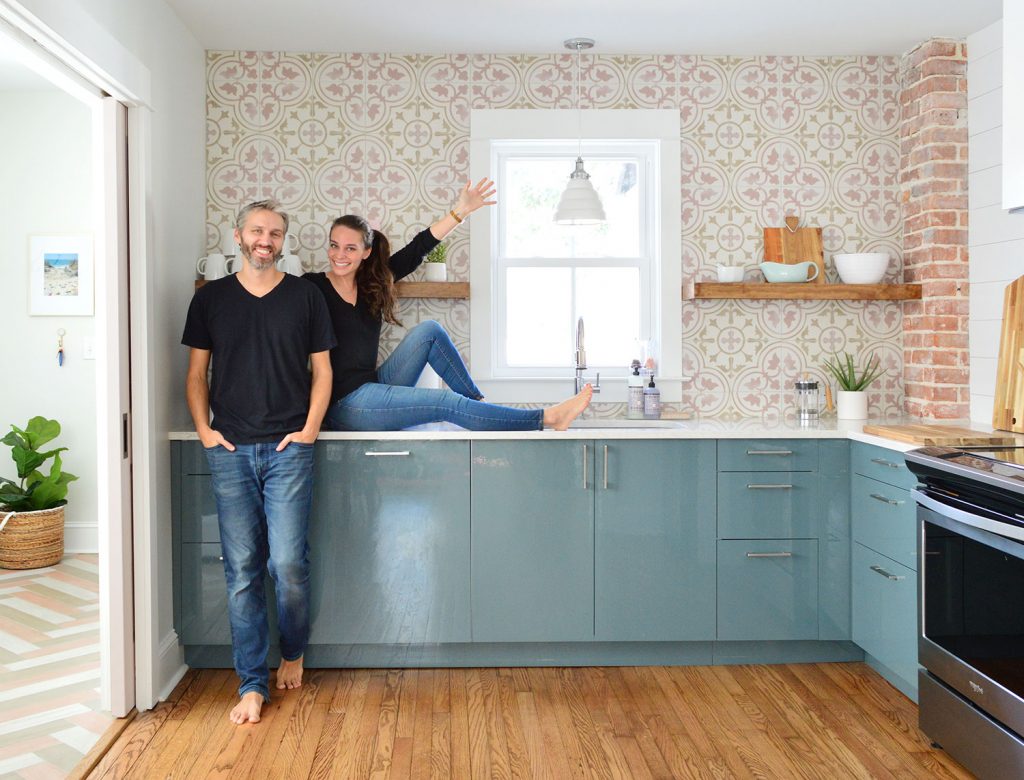 The following cliff notes can't really explain this news like the actual podcast segment, so you can also read a full transcript here. Or just tune into the first 22 minutes of the podcast by clicking play in the player above.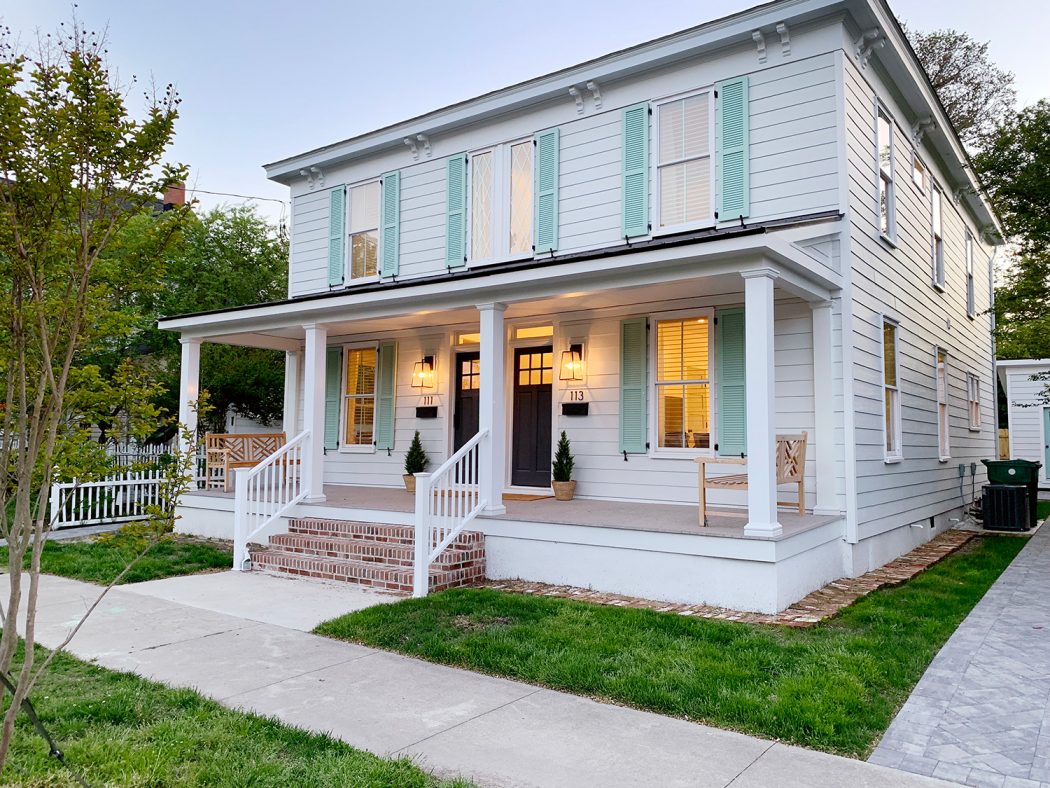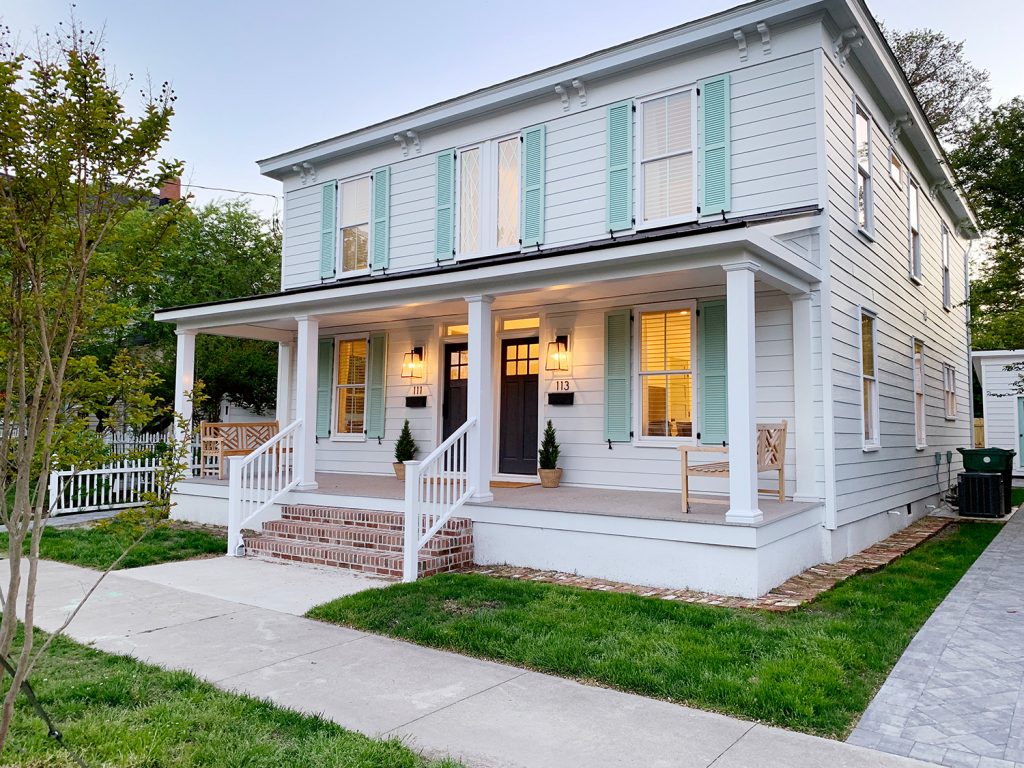 During our discussion we referenced these posts, so here they are for reference: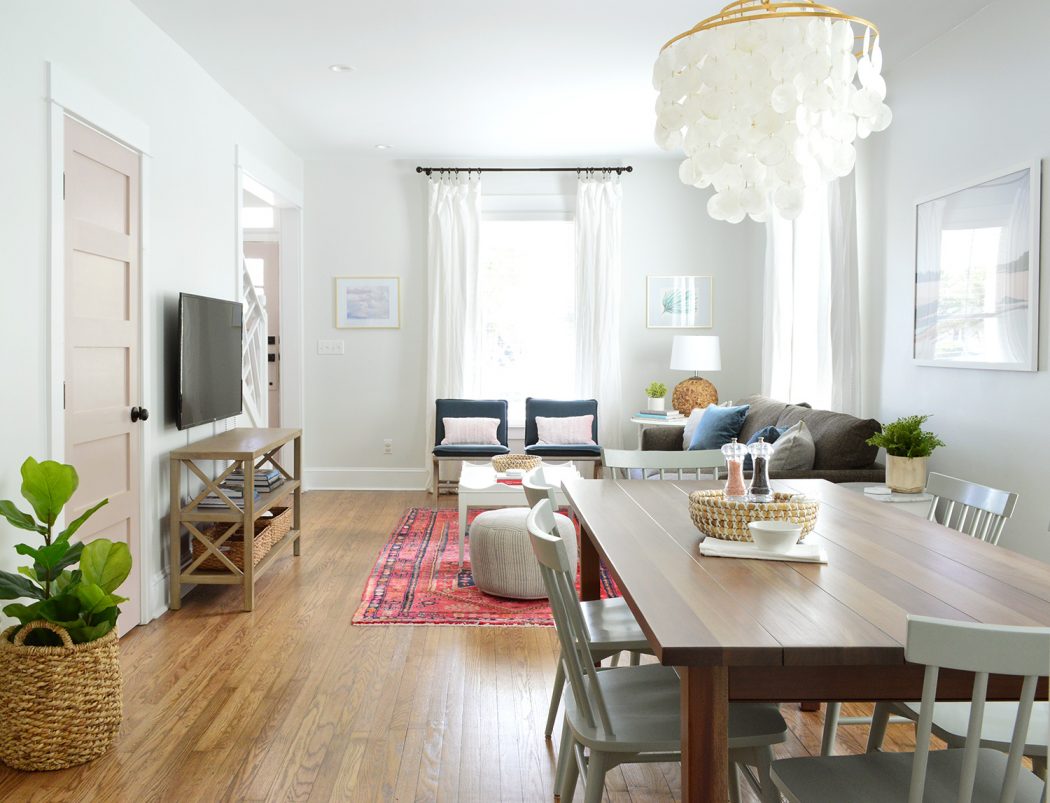 The table pictured above (which we sanded and refinished) is the one that our friends Ryan and Ahren swapped with us back in 2013ish (after our big round one turned out to be a tight squeeze). It lived in our dining room in Richmond for years, including when we shot this image for our second book (the photo below = before we refinished it, hence the darker color).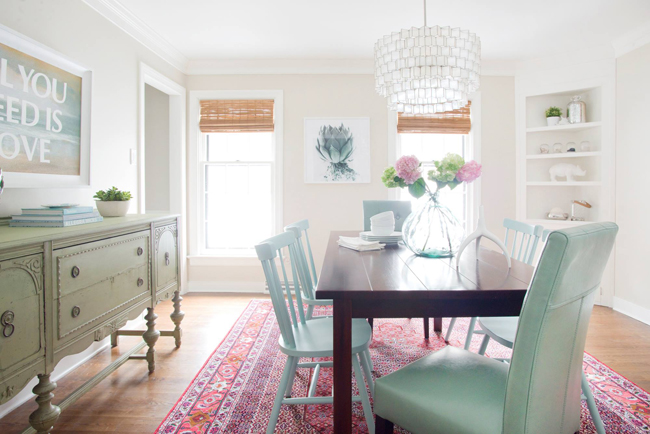 The big round table has been in Ryan and Ahren's Richmond home ever since, and we got to visit it in person during their holiday party in December: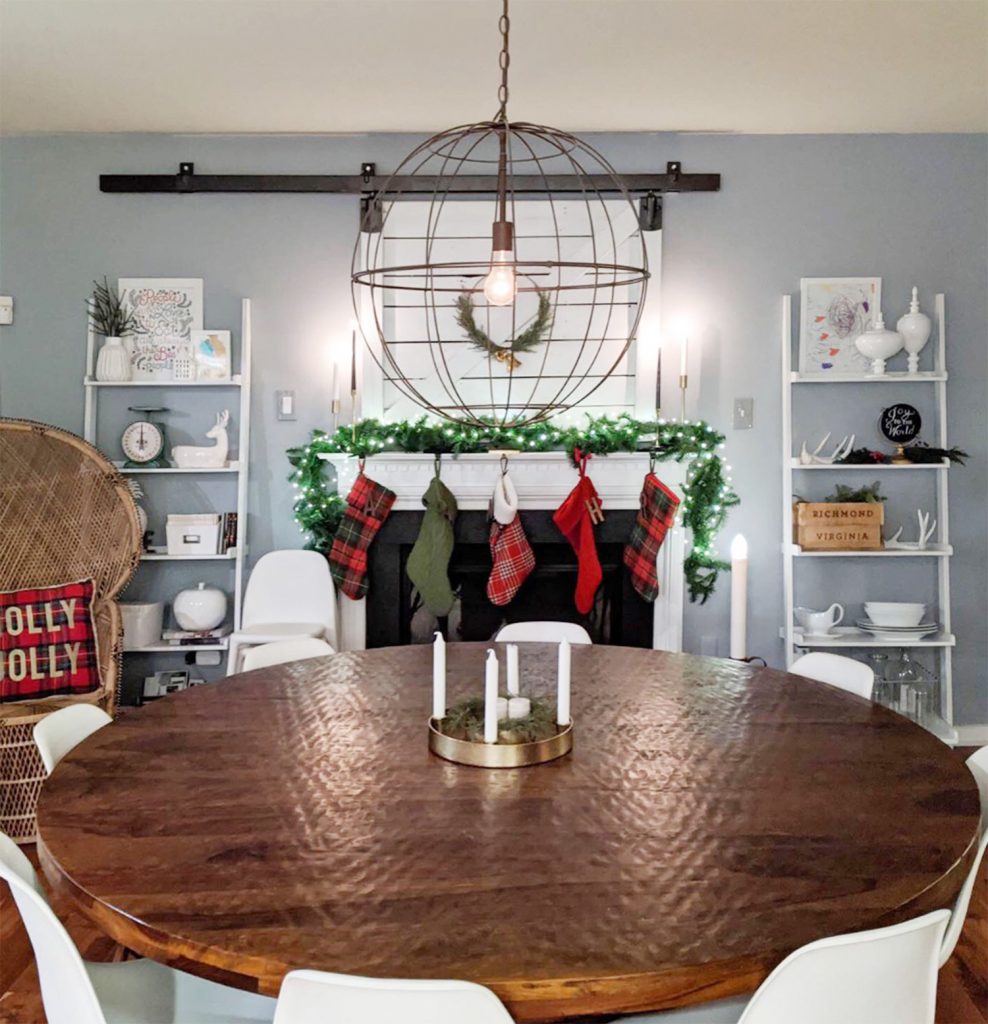 As we mentioned, their house in Cape Charles is super charming. You can see more in their Airbnb listing, but here's a quick peek.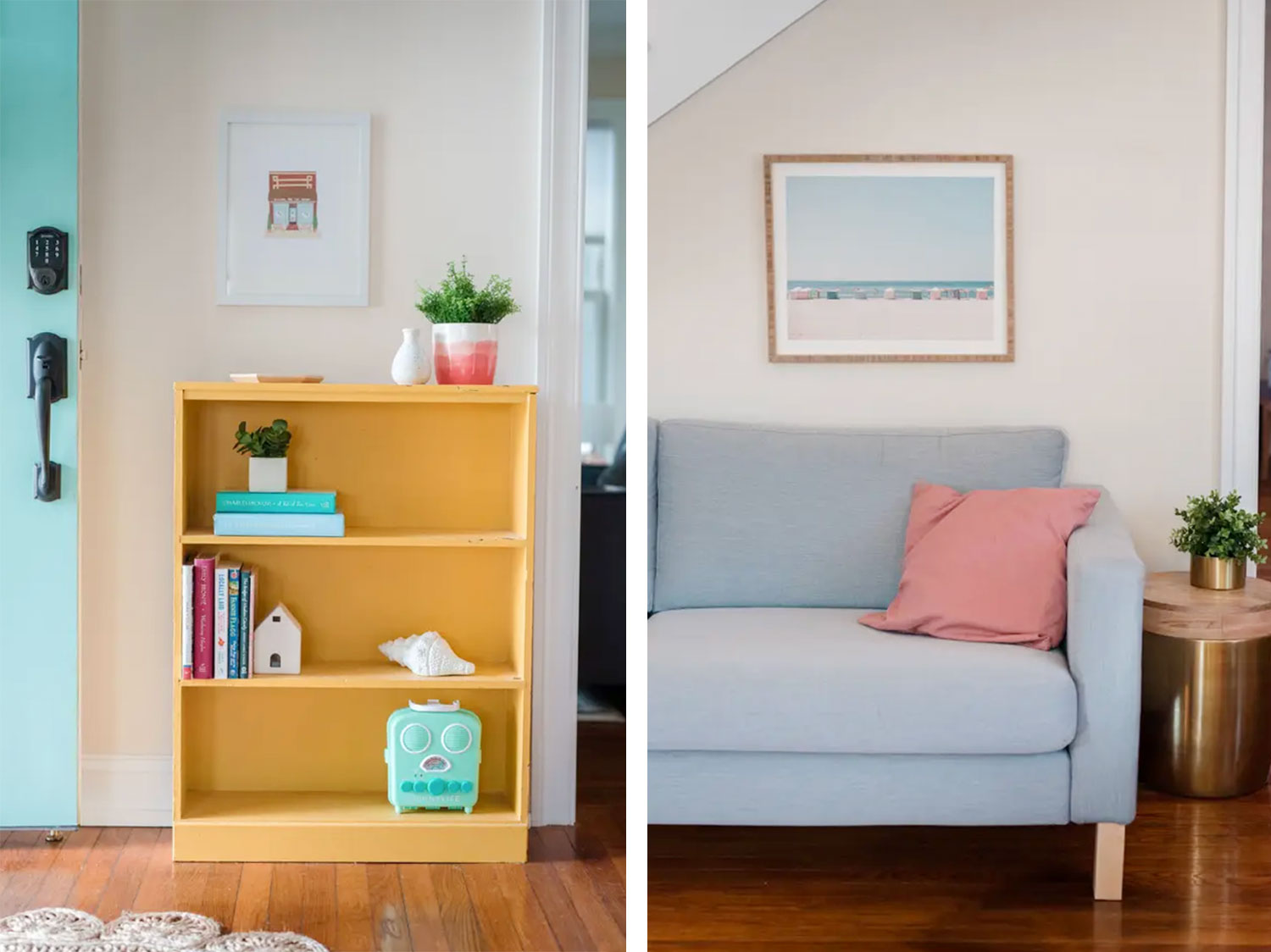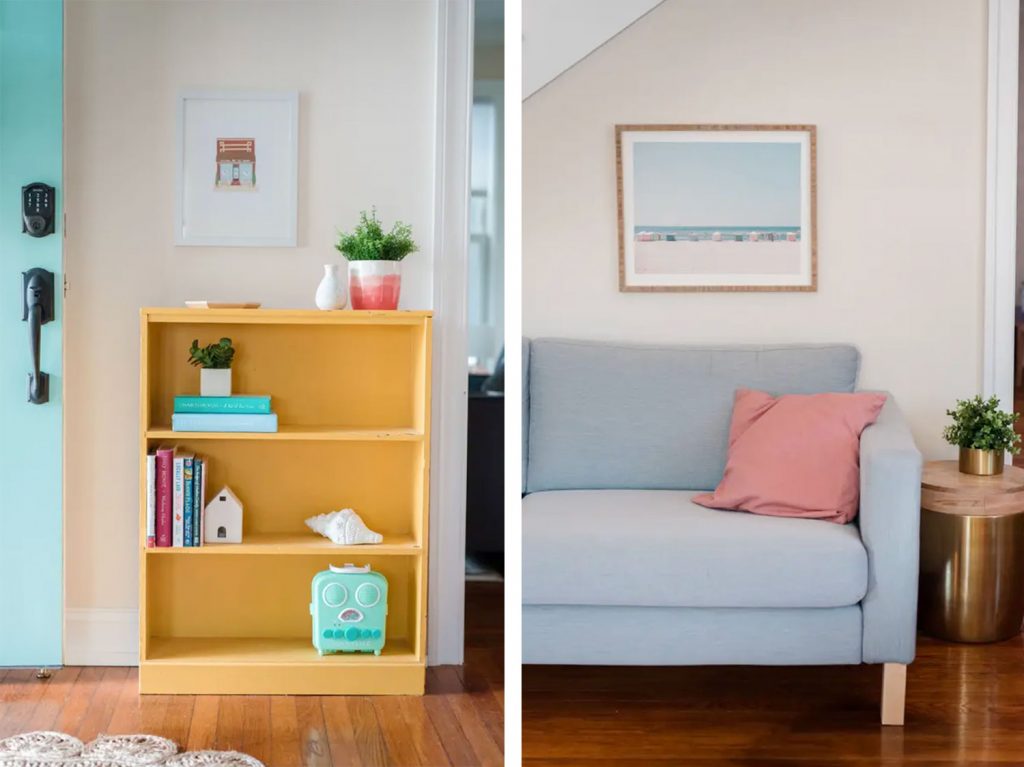 Game: Weird Town Names
Above is the map I referenced for the game we played in today's episode – and the accompanying blog post that Estately shared has LOTS more for each state.
We're Digging
Here's a quick video that explains the StoryWorth service that we bought my parents for Christmas so we would be prompted to record some of my grandmother's stories and memories throughout the year. I discovered it via an Instagram ad (surprise! wait nobody is surprised) and so far it has gone over really well with everyone. We're excited to see all the stories that we get printed in a book at the end of the year.
And if you need a good light-hearted Instagram account to follow, check out @InfluencersInTheWild. The one below is the post that Sherry described in the episode.
If you're looking for something we've dug in a past episode, but don't remember which show notes to click into, here's a master list of everything we've been digging from all of our past episodes. You can also see all the books we've recommended on our Book Club page.
And lastly, a big thank you to You Need A Budget (YNAB) for sponsoring this episode. Check out YNAB.com/YHL to take their free-to-everyone video course "Four Rules To Less Money Stress" and if you sign up you'll get your first 34 days free!
Thanks for listening, guys!
*This post contains affiliate links, so we may earn a small commission when you make a purchase through links on our site at no additional cost to you.