Today we're sharing how two recent treat yourself moments in our house turned sideways on us and how it shed some light on when to splurge and when to make like Elsa and let it go. One even involves a feature in our bathroom reno that we've dreamed about for years, but suddenly can't seem to justify in actual practice (although it sounds great in theory!). Also after nearly 11,000 people took our "Side Of The Bed" survey, we have some surprising insights about why people sleep where they do. Plus there's been another Color of the Year development and we find the silver lining to a recent personal event that shook us up.
You can also find this episode on your favorite podcast listening app, like Apple Podcasts, Google Podcasts, TuneIn Radio, Stitcher, and Spotify.
What's New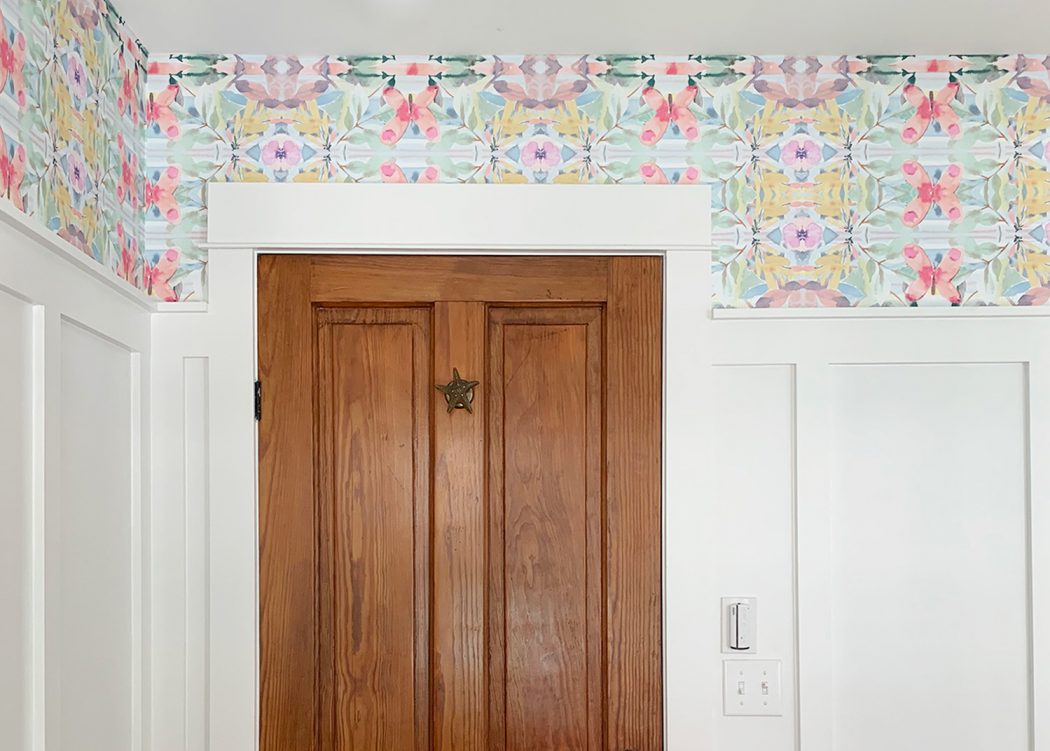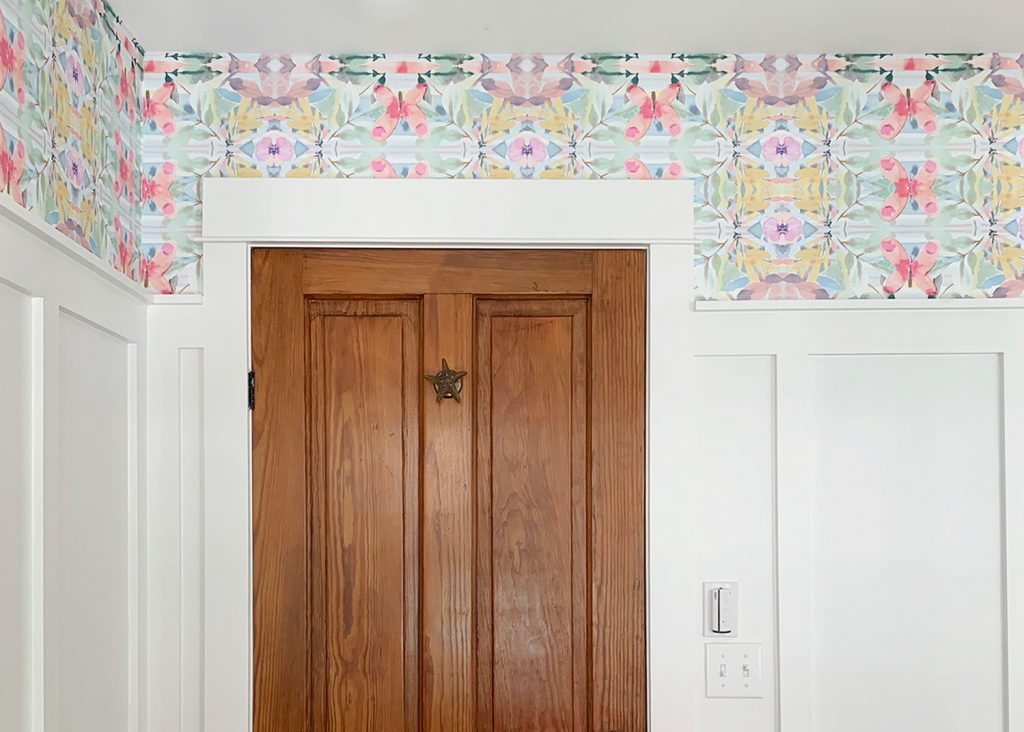 That picture above is a sneak peek of the wallpaper and board & batten treatment we've been working on in the middle bedroom of our beach house. You can catch up on why and how we planned the project in this post from a couple of weeks ago.
We're working on a post with more details about installing the wall treatment & the wallpaper (both are completely doable for a beginner!), but in the meantime you can find the wallpaper in NUMEROUS places online – like Target, JoAnn Fabrics, or even Home Depot. It was the cheapest at JoAnn at the time that we ordered thanks to a 25% online sale they were running, but you may want to shop around to see which store is the best deal right now.
And here's where you can catch up on the Real Simple room that partially inspired us to go for wallpaper (we used this Serena & Lily paper for that space and it added a ton of interest & texture).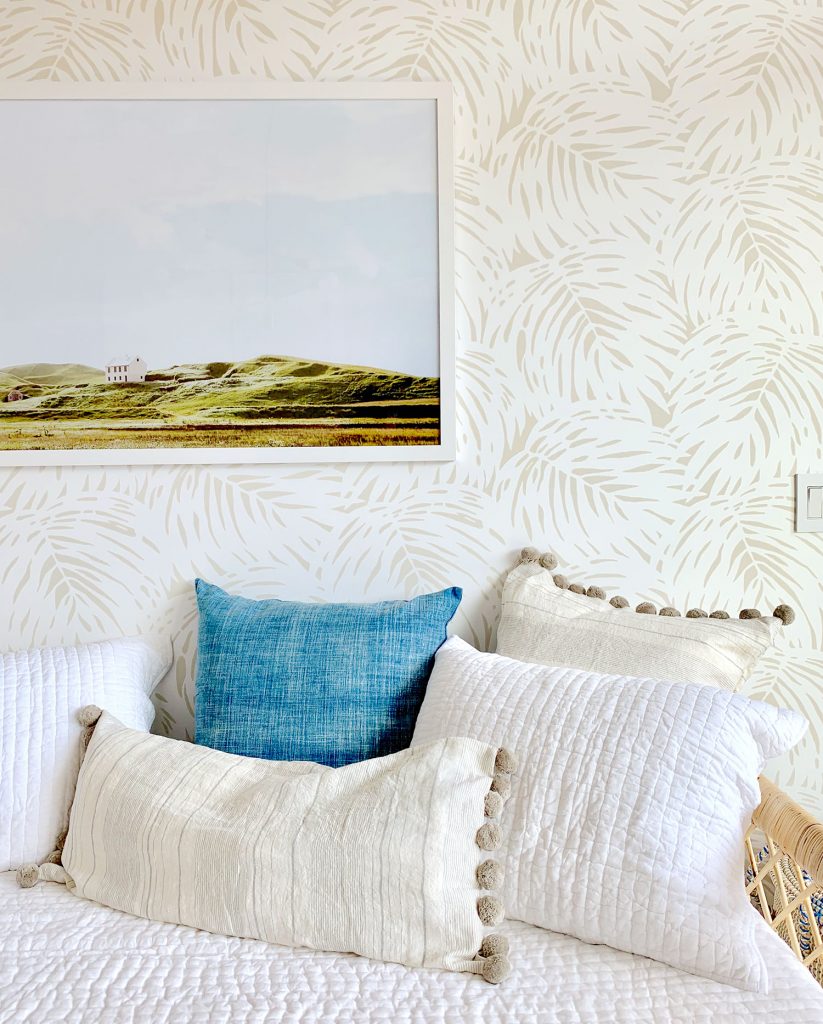 Oh, and since Sherry promised some details on her sore throat remedy experiment, here's a shot of her "laboratory" the night before we recorded the episode. Does it look crazy? Yup. Did she have zero voice and then wake up with a voice again to record the podcast? YUP! So it's safe to say that something worked.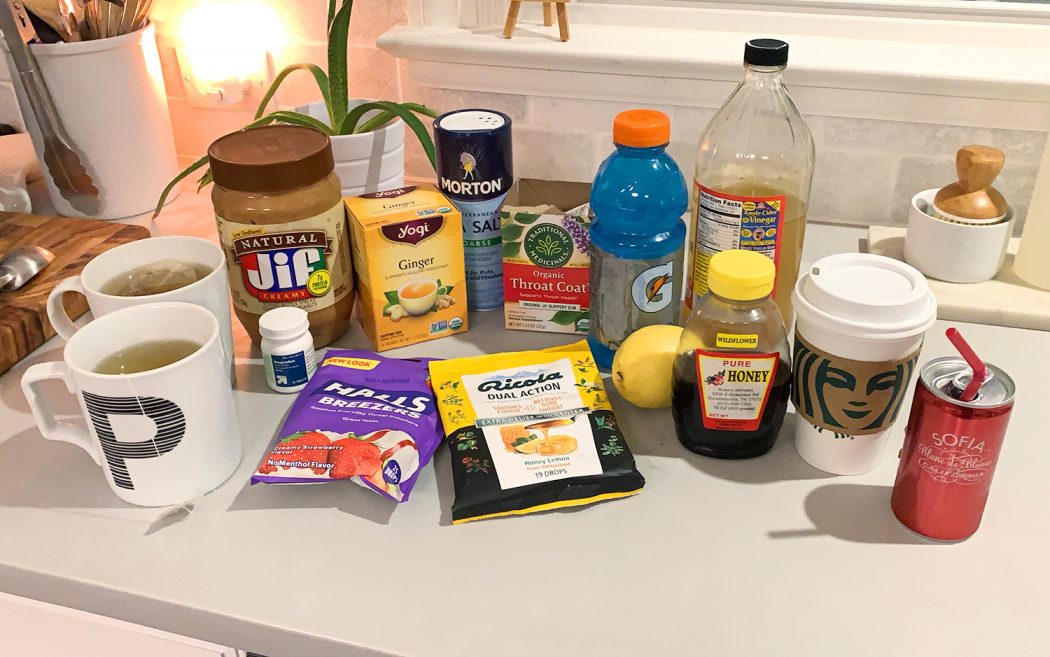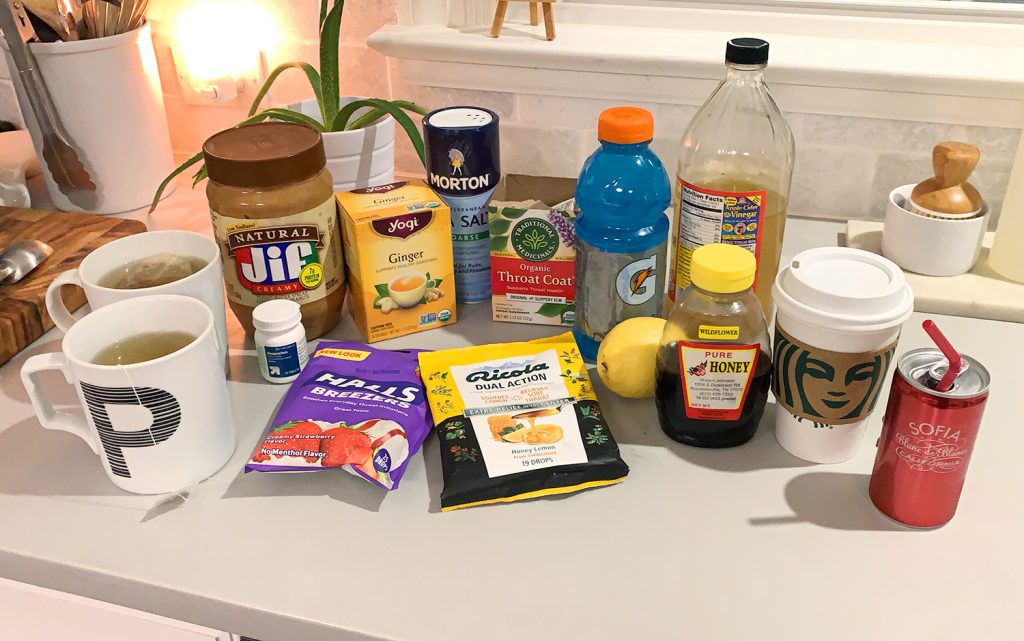 Some of it is probably pretty easy to see (peanut butter, cough drops, salt to gargle in warm water, lemon for tea, etc) but one of her favorites was the Throat Coat Tea – yes, the original kind with "slippery elm" which she drank a few times that evening and again in the morning. She also had a "medicine ball tea" from Starbucks which felt great too.
Updates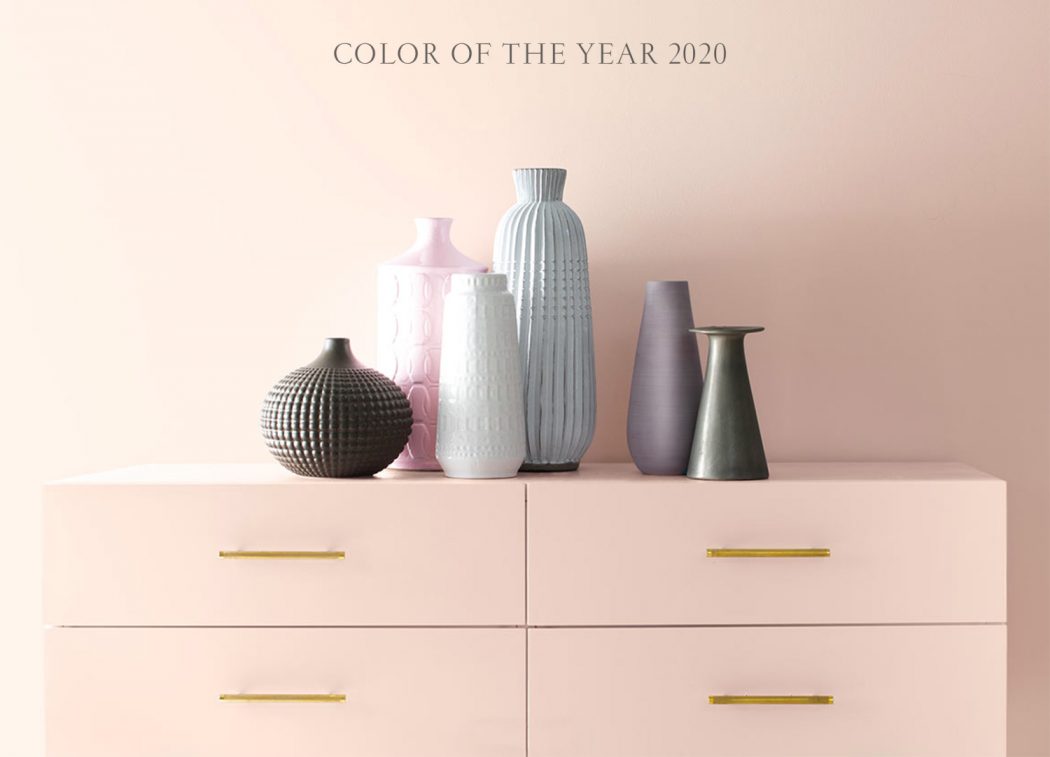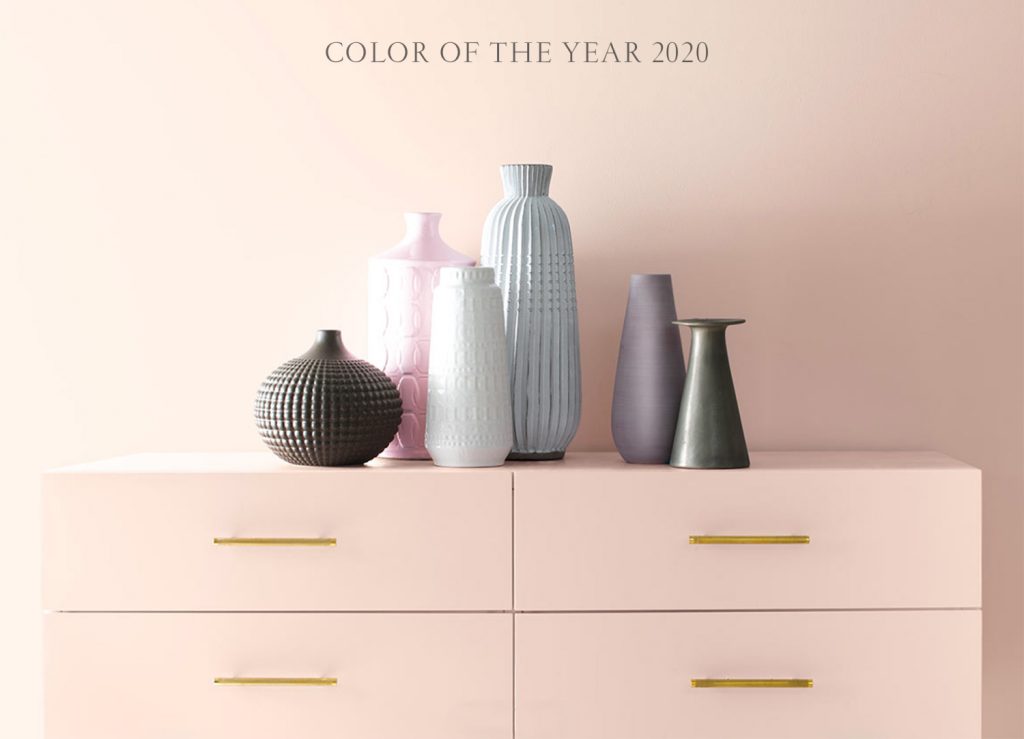 As you heard, Sherry gets to take a second victory lap about her prediction that the color of the year would be a "soft blush color, not as dark as Millennial Pink, maybe it'll be called First Blush" after Benjamin Moore declared First Light their 2020 Color of the Year.
You can hear all of our original predictions back in Episode #147 and in Episode #149 we shared how HGTV Home by Sherwin-Williams also picked a similar blush color for 2020, called Romance.
Also, if you love a chart as much as I do, here's the breakdown of the 11,000 responses we received for our Side Of The Bed survey that we discussed in Episode #148.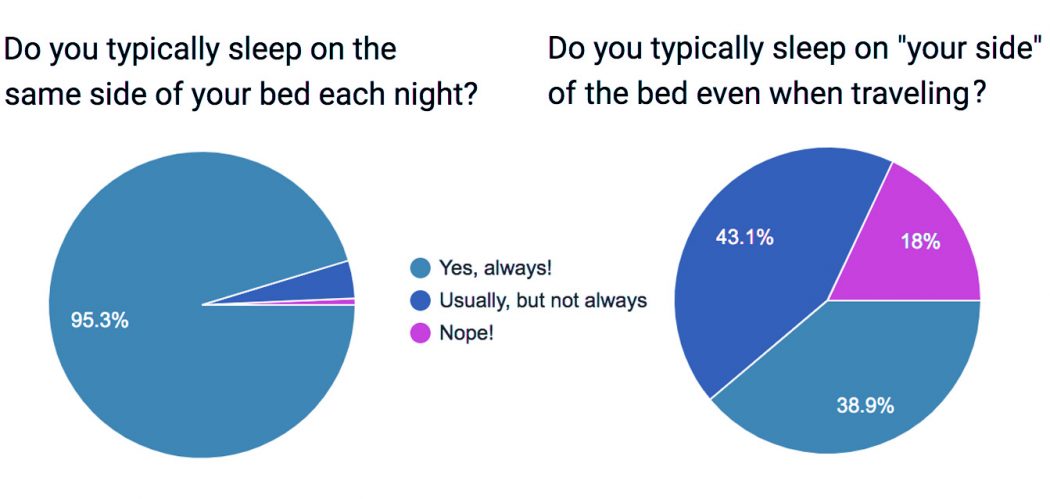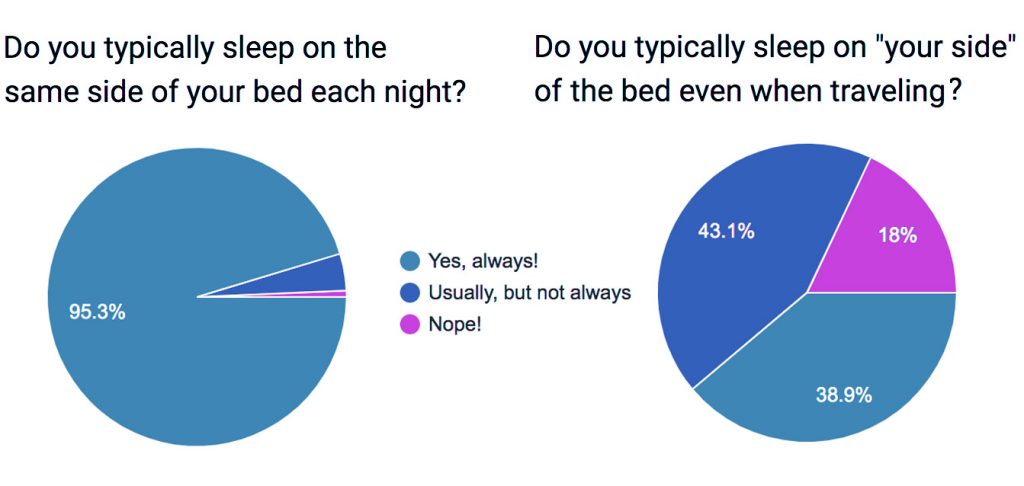 Splurging On Heated Floors
Here's the heated floor system (it's $1,125) that we were considering using for our heated floors in our bathroom, since it was recommended by the pro at Floor & Decor, we're likely using the Schluter underlayment anyways, AND we've seen others like Chris and Julia use it (there's was $3600 including labor according to their budget breakdown post and we think ours would be around $1500 to 1800 if we DIYed it & got that dedicated circuit that it requires added by a pro).
That's a kit linked above, but we would've likely bought it a la carte so we could customize exactly how much underlayment we need (our bathroom + closet is about 140sf) and how much coil we'd need to actually heat the areas where our feet would go. But again, none of that cost would include having our electrician set up the dedicated circuit and there are other things the pros suggest getting to DIY it – like a wire tester thing that beeps wildly if you cut the wire before you tile over it (after that there's no going back).
And here's the floor mirror that I've watched Sherry put into her cart about 16 times. She can't shake the idea of flanking it with wall to wall closet built-ins, and the arched top and brass color feel perfect for softening things in there.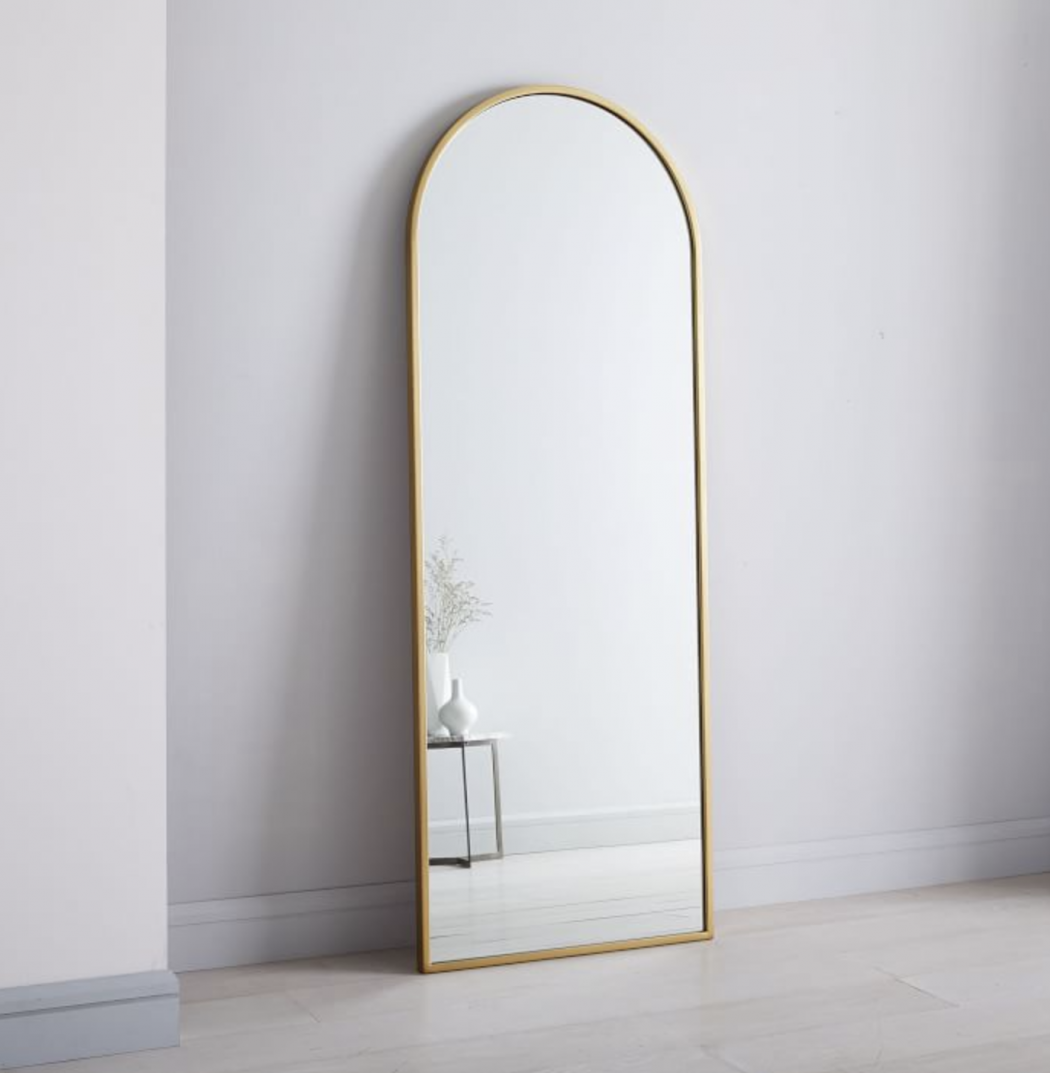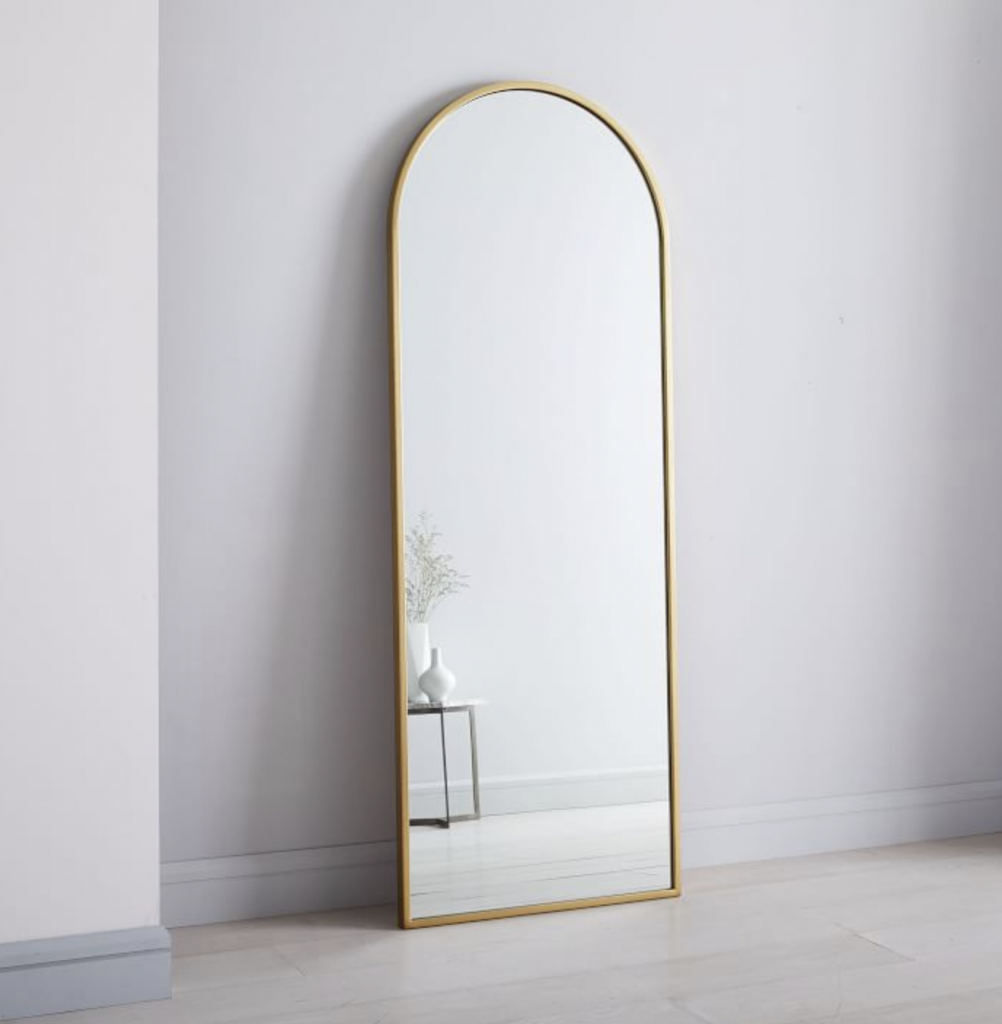 We're Digging
Not much to show or say about our little car accident last week (again, just grateful everyone is safe!) but if you see us bopping around Richmond in a rental car it's because our Highlander's getting its backend repaired.
Here's more about Songland, the songwriting competition show we've recently been enjoying as a family (it's on NBC and Hulu). Here's a clip of one week's winner performing his song for Macklemore, which gives you a taste of what the show is like.
And here's where you can listen to the final song Shadow, which is on the radio and everything.
If you're looking for something we've dug in a past episode, but don't remember which show notes to click into, here's a master list of everything we've been digging from all of our past episodes. You can also see all the books we've recommended on our Book Club page.
And lastly, a big thank you to Agility Bed for sponsoring this episode. They're giving away a whole new sleep suite valued up to $2,480 at AgilityBed.com/YHL now through November 3rd. You can win 2 Cool Foam pillows, a 4-piece sheet set, and a hybrid mattress in the size of your choice. And you can still use the code YHL to get $200 off a hybrid mattress of any size.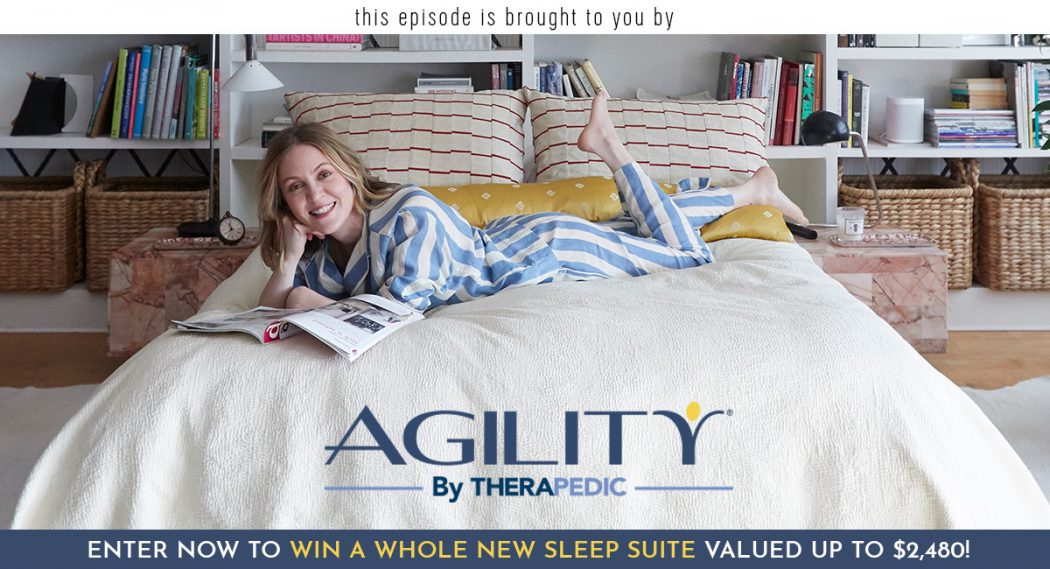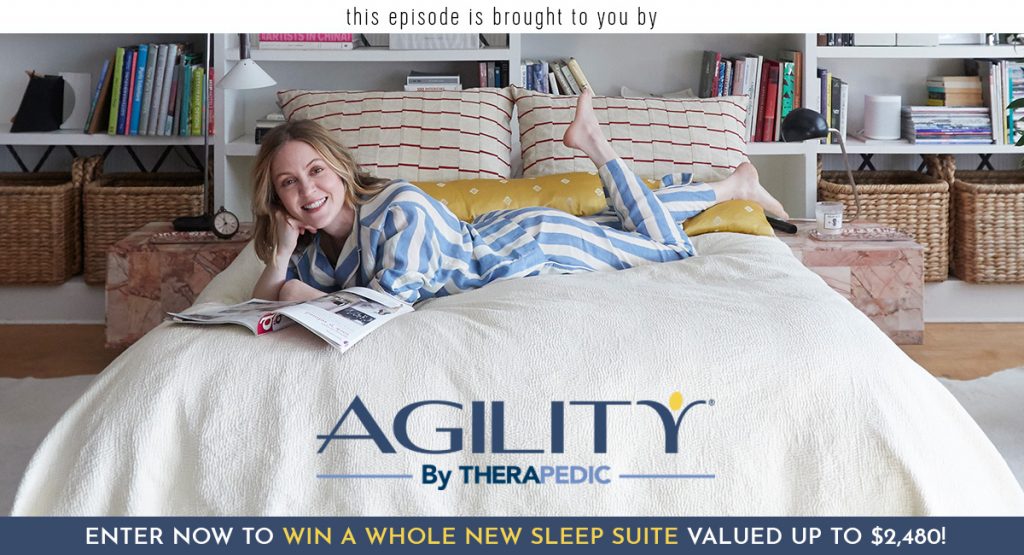 *This post contains affiliate links*