This week we're taking a deep dive into the two methods that we used to find our Florida house, including how we prioritized our wants versus needs, sifted through hundreds of real estate listings, and used technology to overcome the fact that we were 800 miles away. We're also sharing how a bad news call from our contractor ended up saving us from a huge future headache (that may or may not have involved having zero functioning bathrooms in our new house). Plus, Sherry's unique way with words comes back to haunt her. And John takes spreadsheeting to a whole new level.
You can also find this episode on your favorite podcast listening app, like Apple Podcasts, Google Podcasts, TuneIn Radio, Stitcher, and Spotify.
What's New
Here's a sneak peek at the renovations going on at our Florida house, after we learned that ALLLL of the drywall on the first floor had to be replaced. Fun!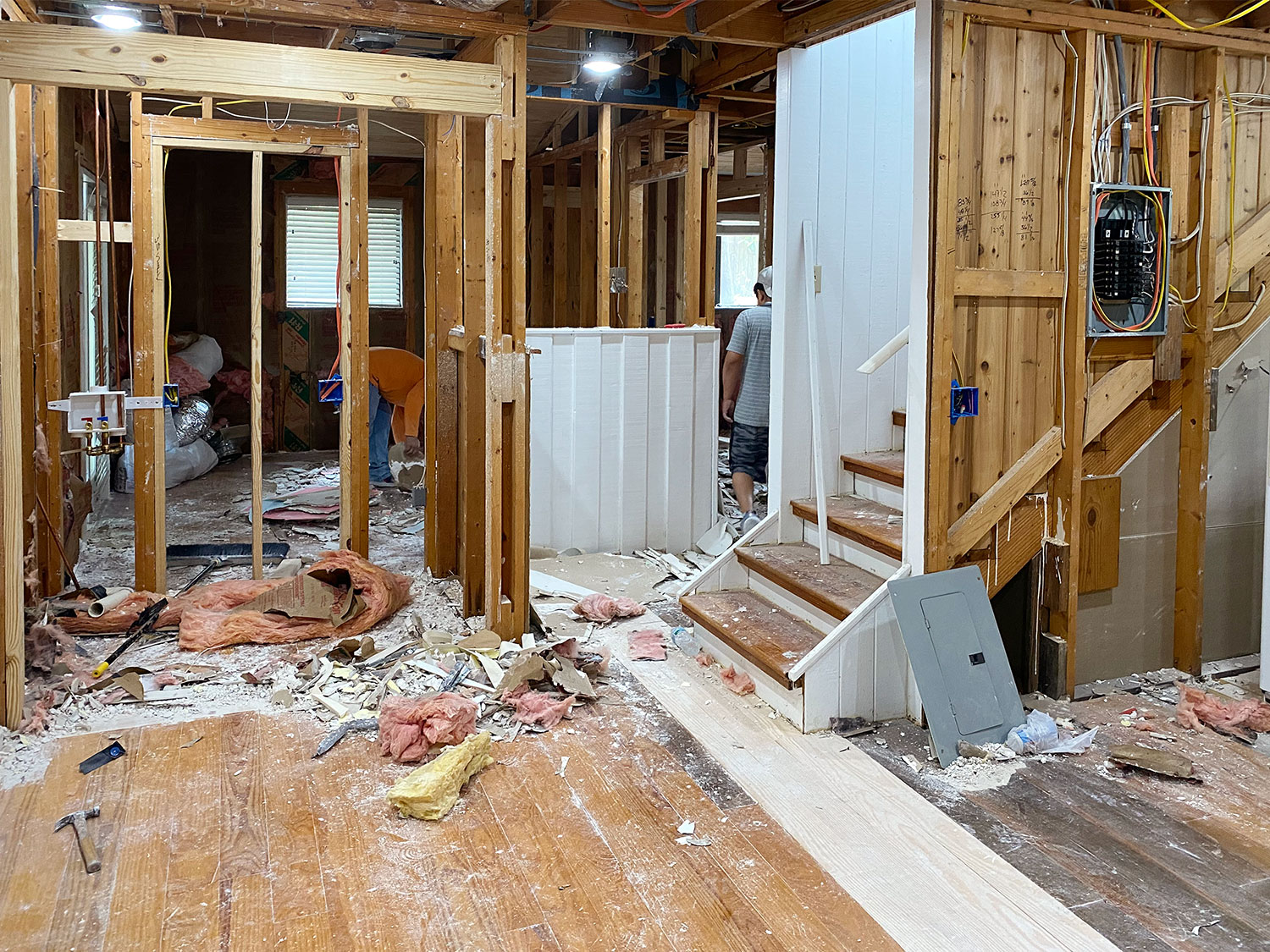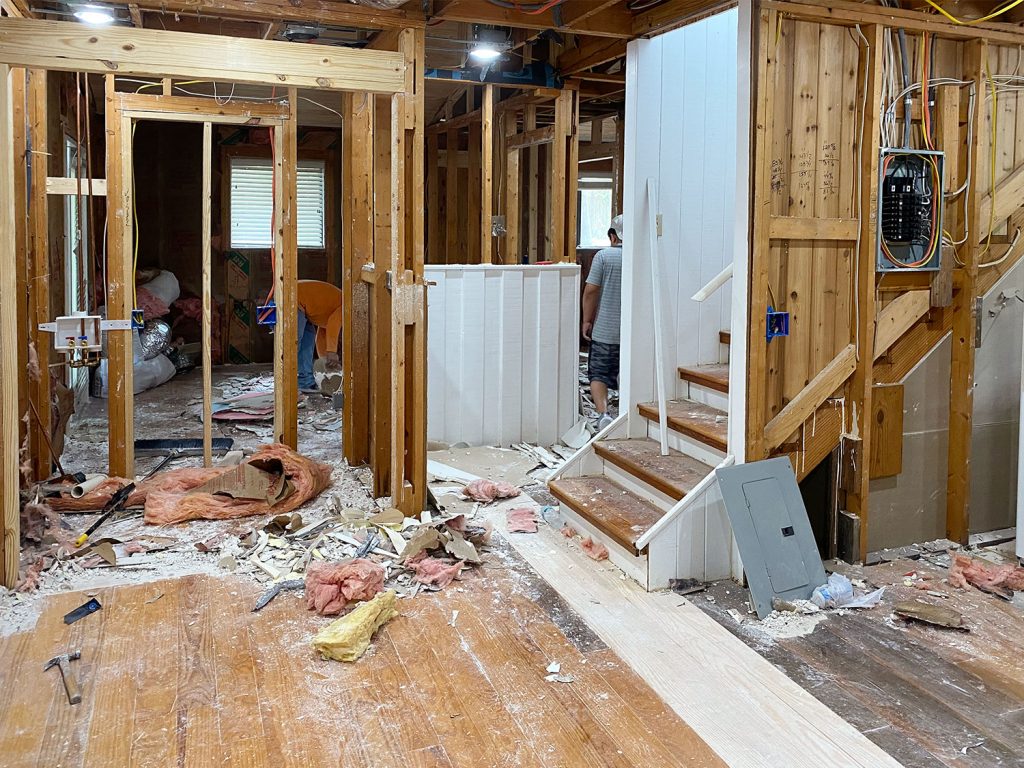 We'll definitely be sharing a lot more pictures in a week or two when the house is more secure, but here's a look at the current state of our home's only existing bathroom (we'll be adding an en-suite bathroom once we move in – but for now, this is all we have). We originally planned to keep the existing tub/shower combo, but discovering a leak behind the wall made it time to redo that room more fully. At least when we move in it should be as good as new (and not leaking anymore!).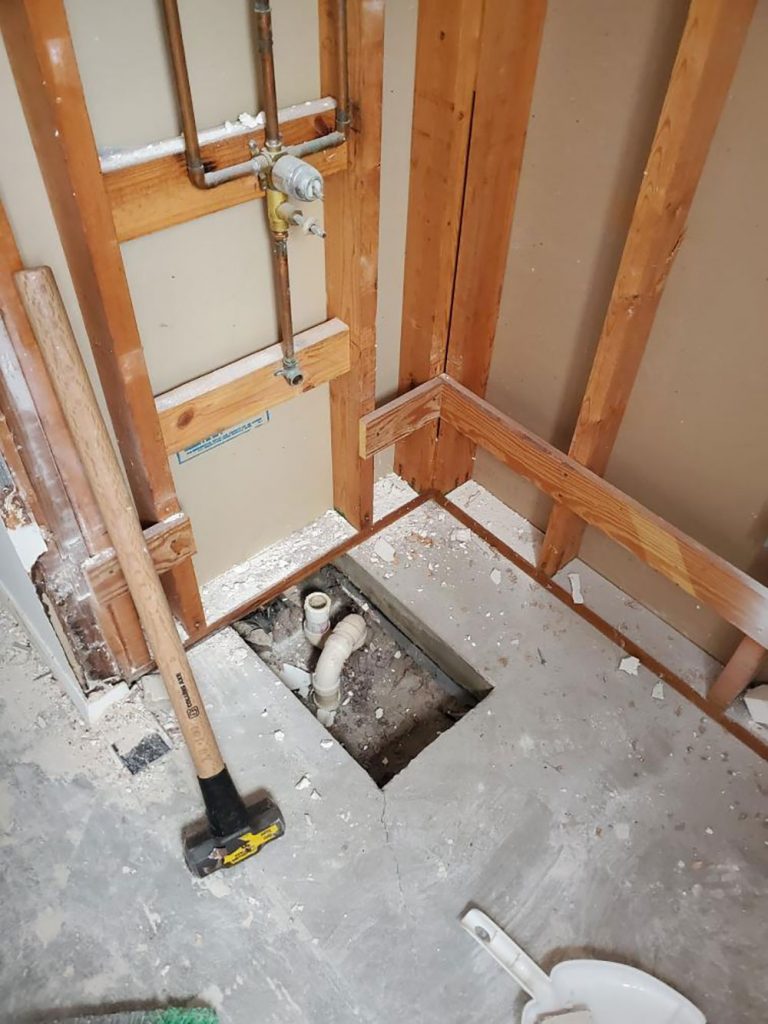 If you missed the original story about how our plumbing curse followed us to Florida, it's at the start of Episode #168.
You can also hear the full discussion of baskets (which prompted Sherry's hit musical entitled "Baskets In The Attic") in Episode #123 – which also sports one of my all-time favorite episode titles, Baskets: Friend Or Foe?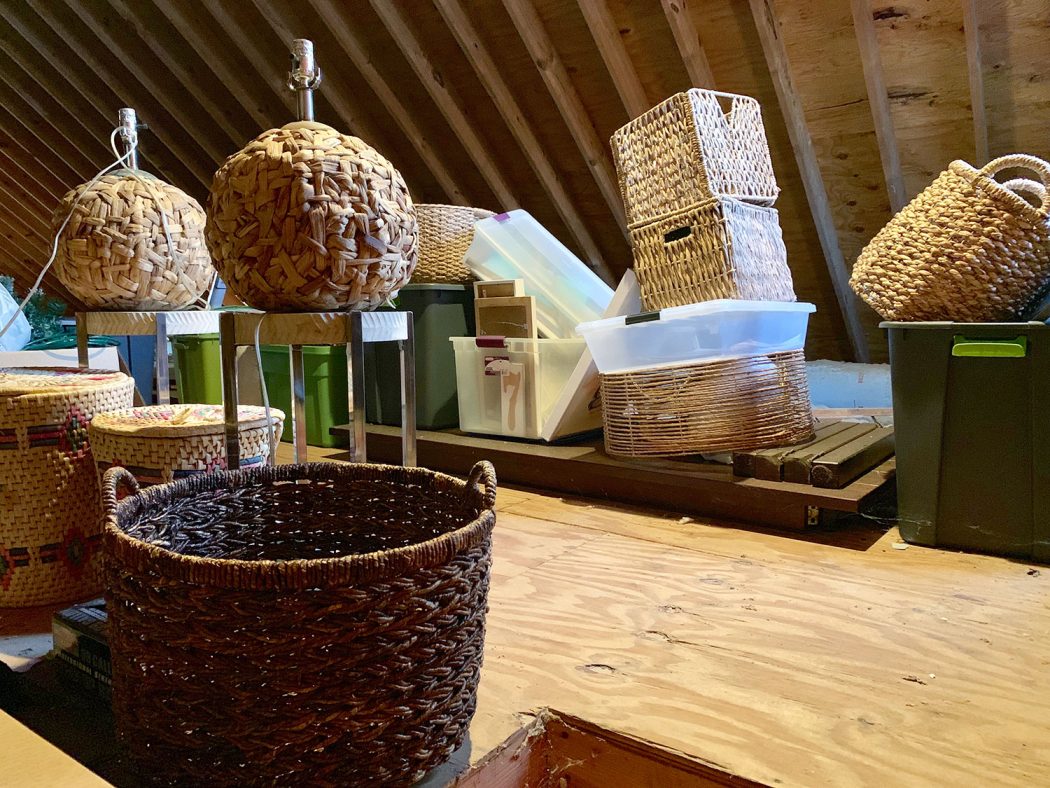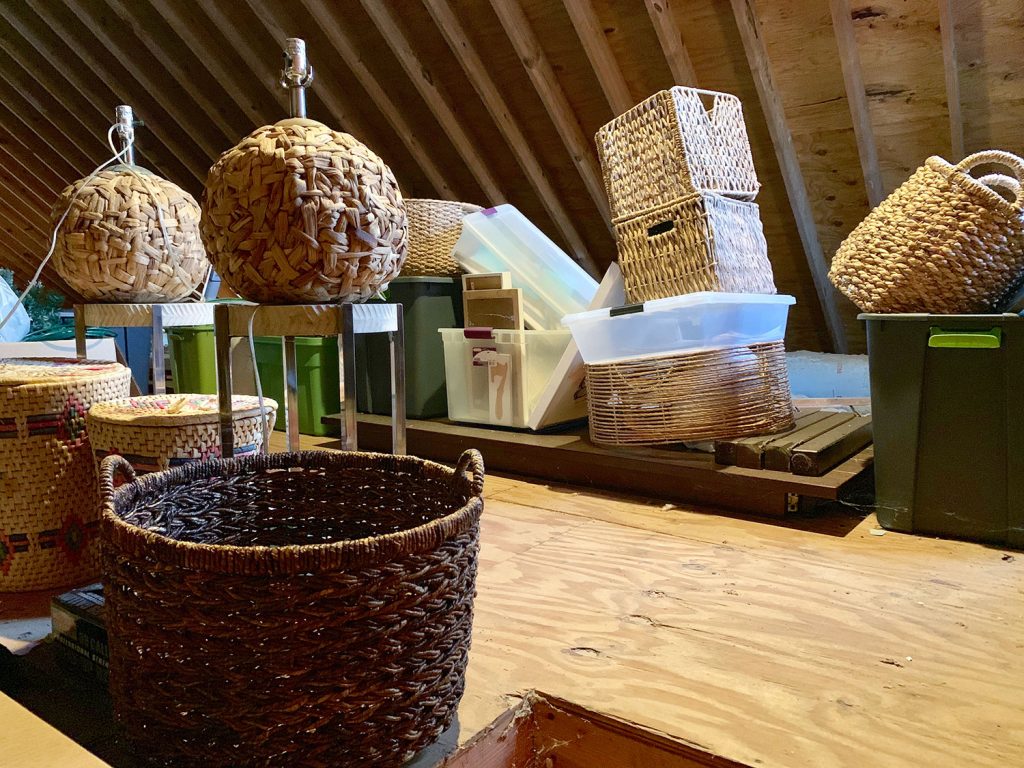 Later this week we'll be sharing a big post full of inspiration pictures that are inspiring our Florida house renovation. Don't be surprised if you see a lot more of the woven textures shown above. #spoiler
Game: What's Sherry Describing?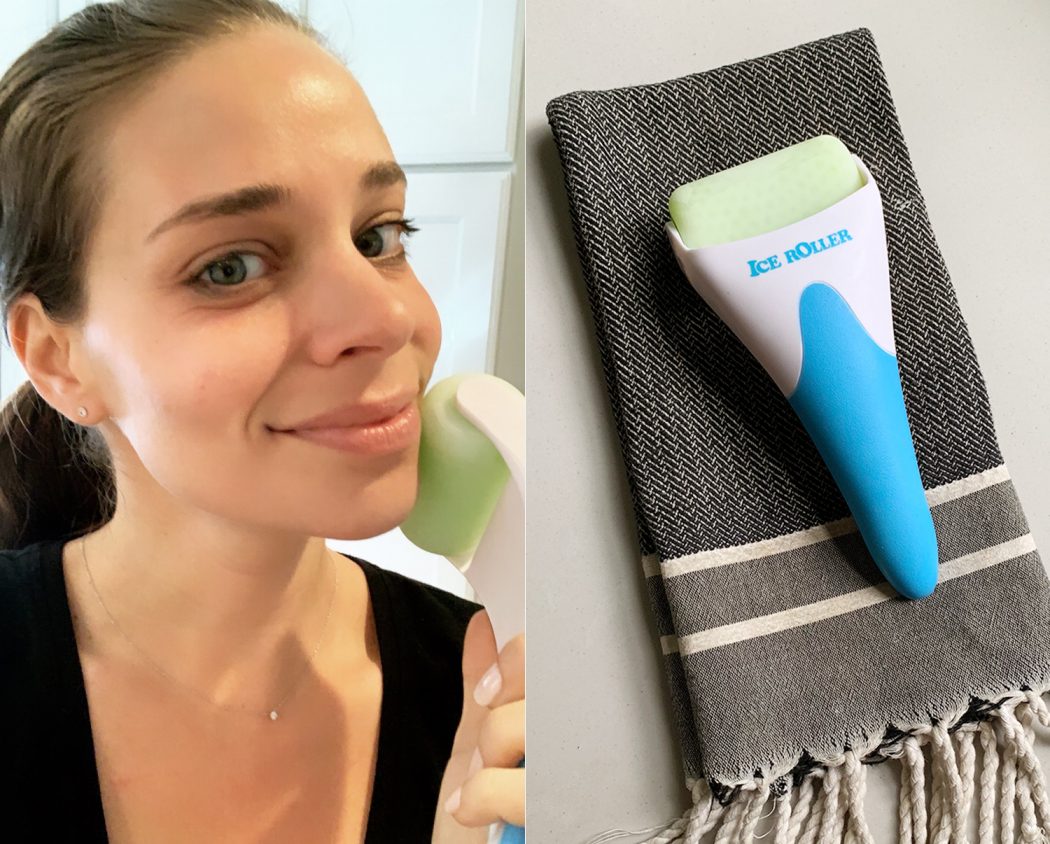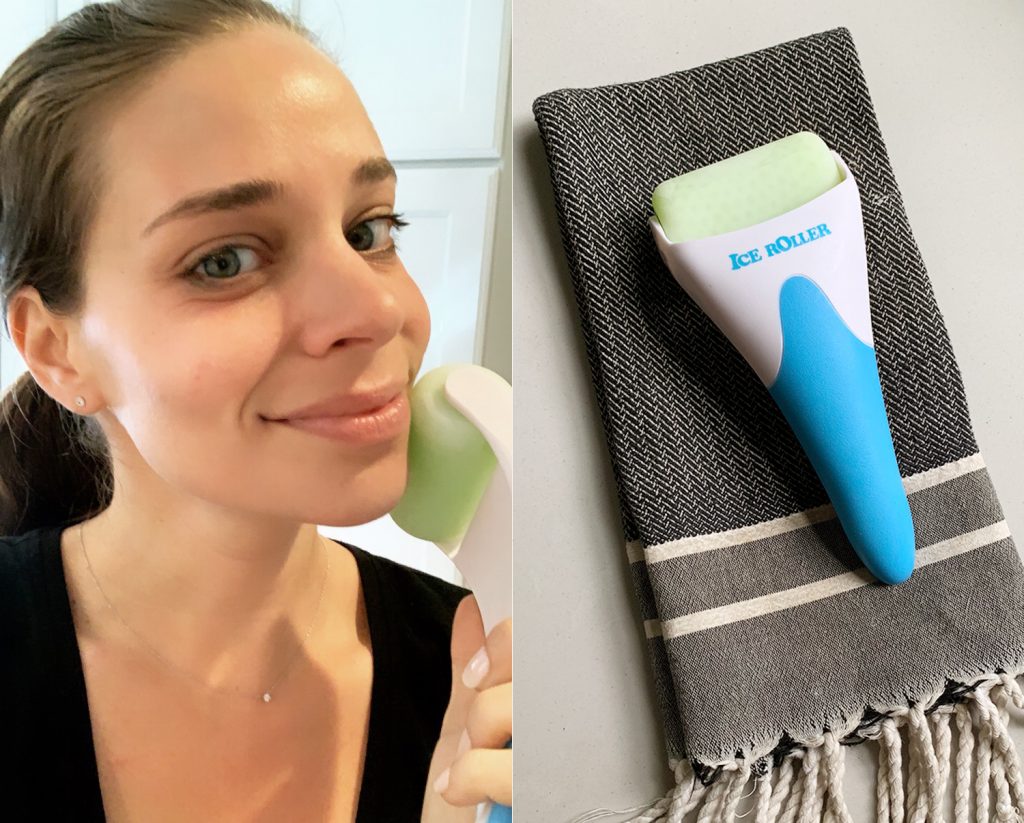 Thanks again to listener Jeannie Rodriguez for the putting together this week's game! You can hear us interview her husband, aka "Dr Budgets" in Episode #63. He has lots of great budgeting tips!
Here are links to the objects that Sherry was describing, along with the episode in which the clip originally aired.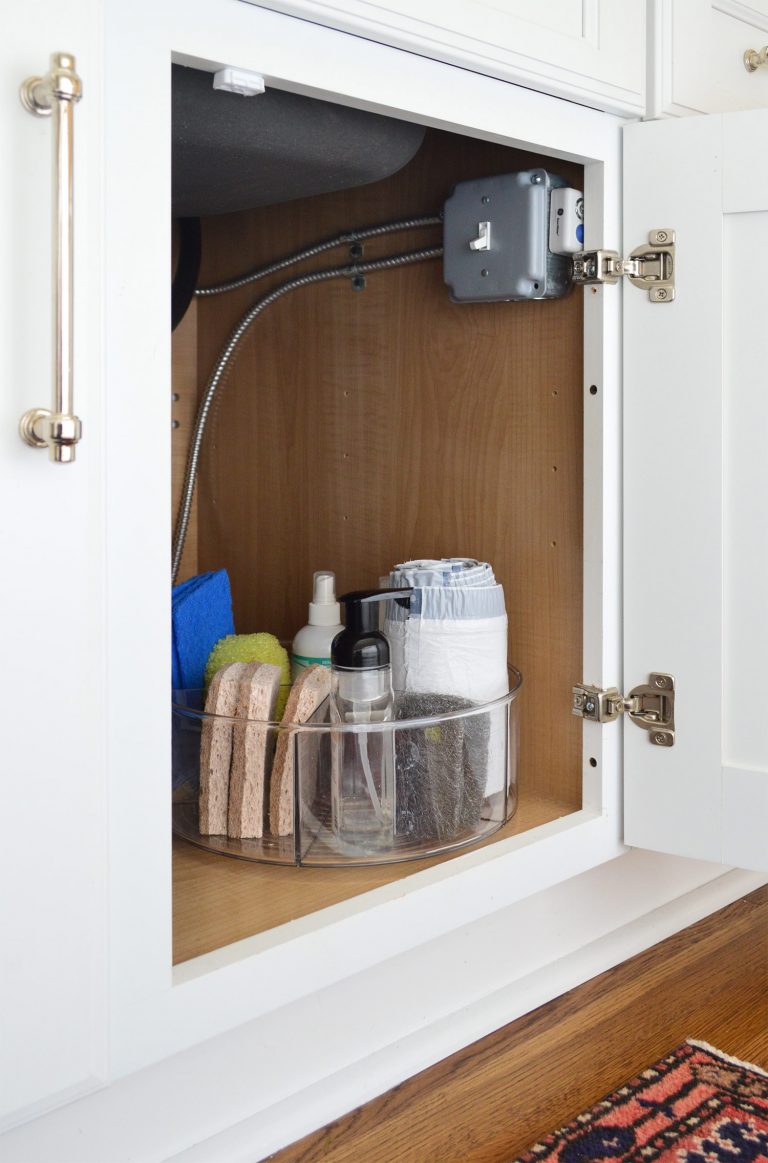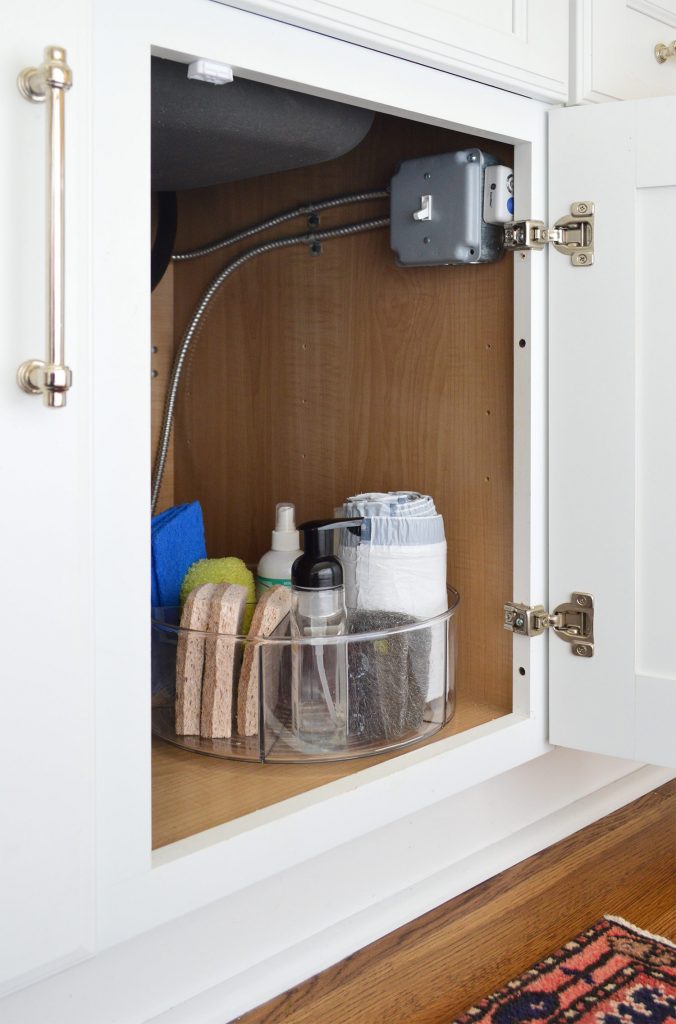 How We House Hunted From Afar
You can hear a broader discussion about why we decided to move and how we picked the Florida Panhandle in Episode #163 and can read even more details in this blog post about it.
To give you an idea of how MANY options there were, these are the results you get in some of the areas along the panhandle that we were considering. And all of those dots are after we added our parameters (like at least 3 bedrooms and 2 bathrooms) AND clicked the box that it should only show us homes with a pool. 900 results! Hence the need for a spreadsheet…
So after we favorited ours within the Zillow and Realtor.com apps, I built the infamous spreadsheet to help us wrap our heads around the ones that checked the most boxes on our list of priorities.
Here's an idea of what the spreadsheet looked like (just imagine about 70 more rows – ha!). It helped us to finalize a list of houses we wanted to see with our realtor when we visited Florida in February (where we just had about two days on the ground, so we had to make the most of our time).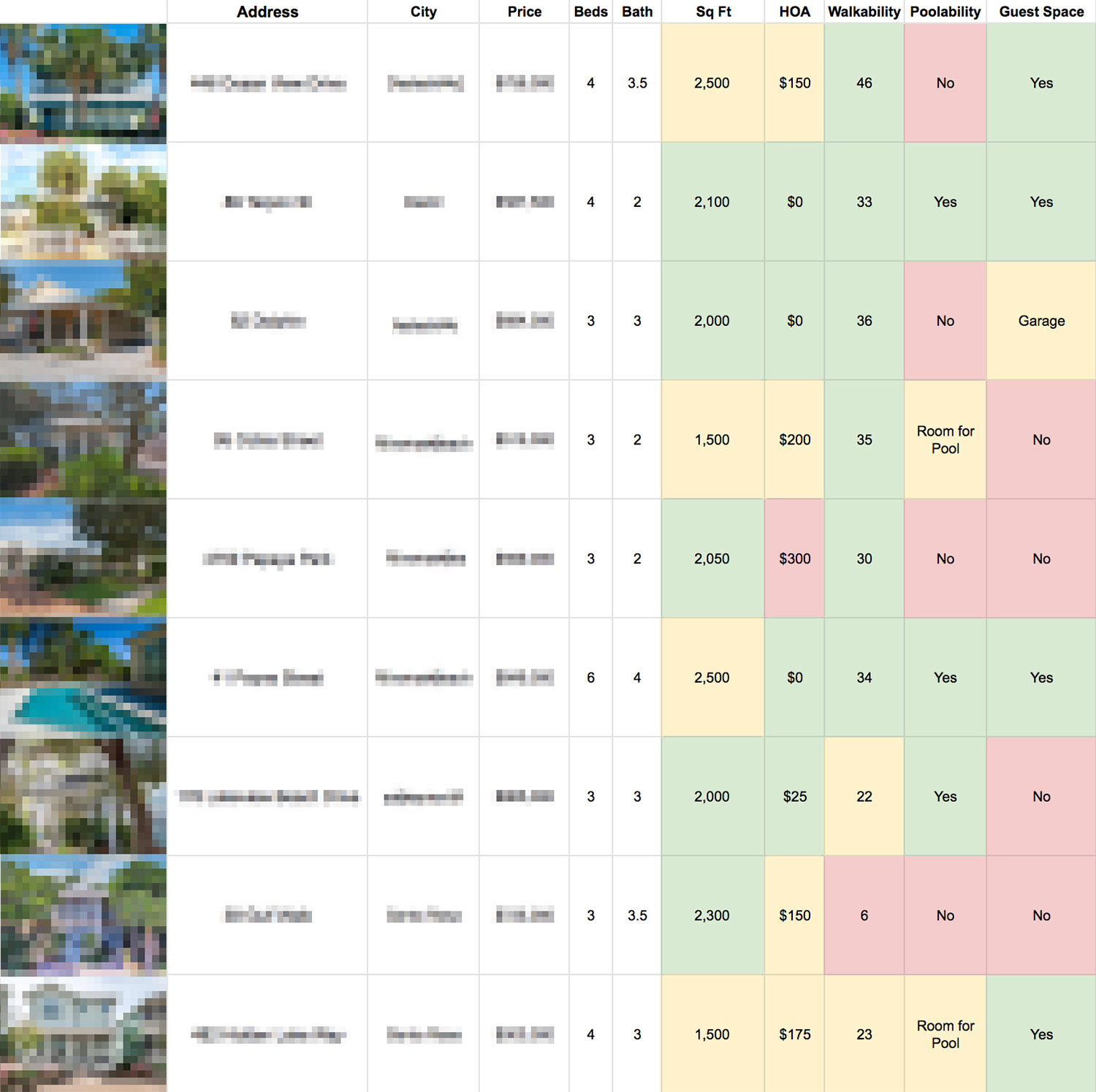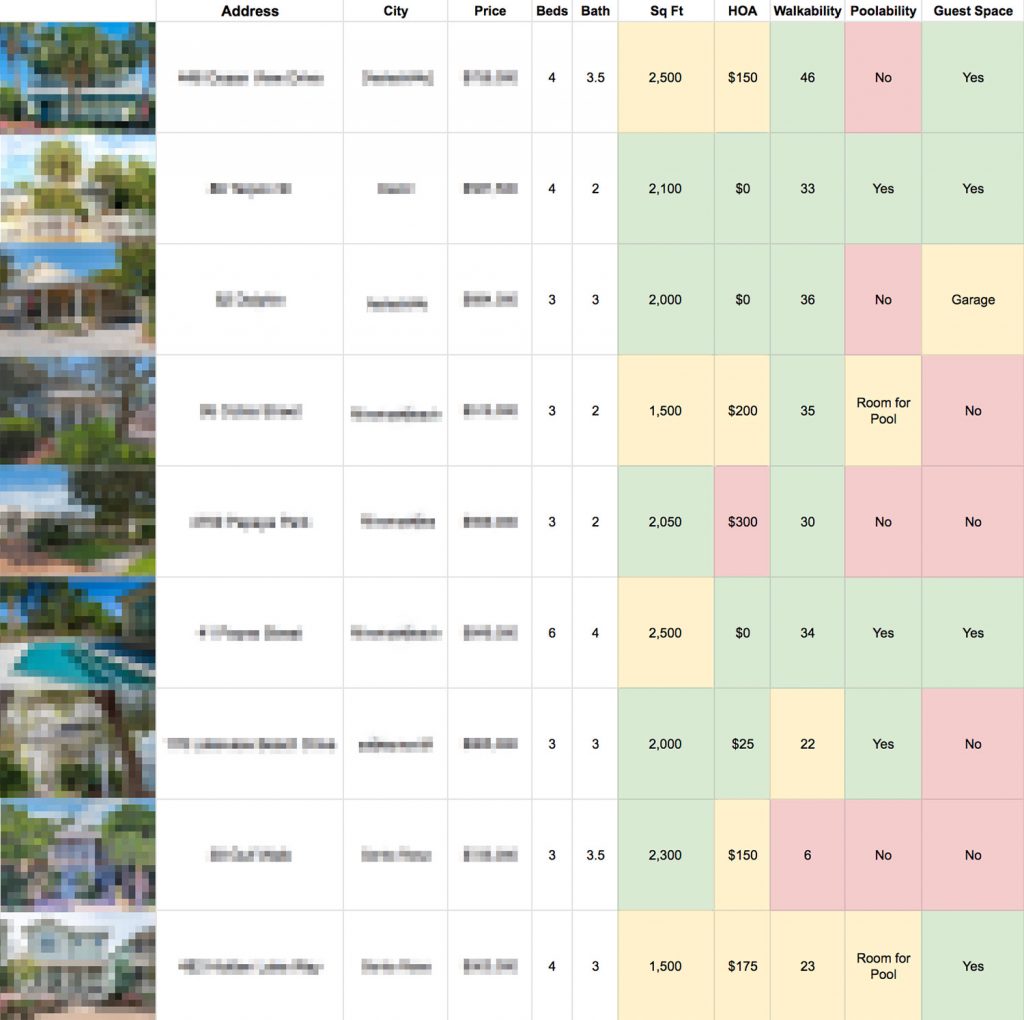 Like I mentioned in the episode, it wasn't a perfect system because so much of the home buying process is hard to quantify from online research alone – especially things like a good floor plan, walkability, and neighborhood.
The "Walkability" scores that you see above are based on each home's result on WalkScore.com. They're definitely not perfect and should be validated with some additional research (like checking out Google Satellite maps). For example, our Cape Charles beach house gets a higher WalkScore than our new Florida house, when in real life the Florida house is walkable to about twice as many things. So nothing beats seeing things in person and literally parking and walking to test it out (we loved doing that in Florida when we visited). As a side note, both of those houses' walk scores are much higher than our current Richmond house, which scores a 1 by contrast.
We're Digging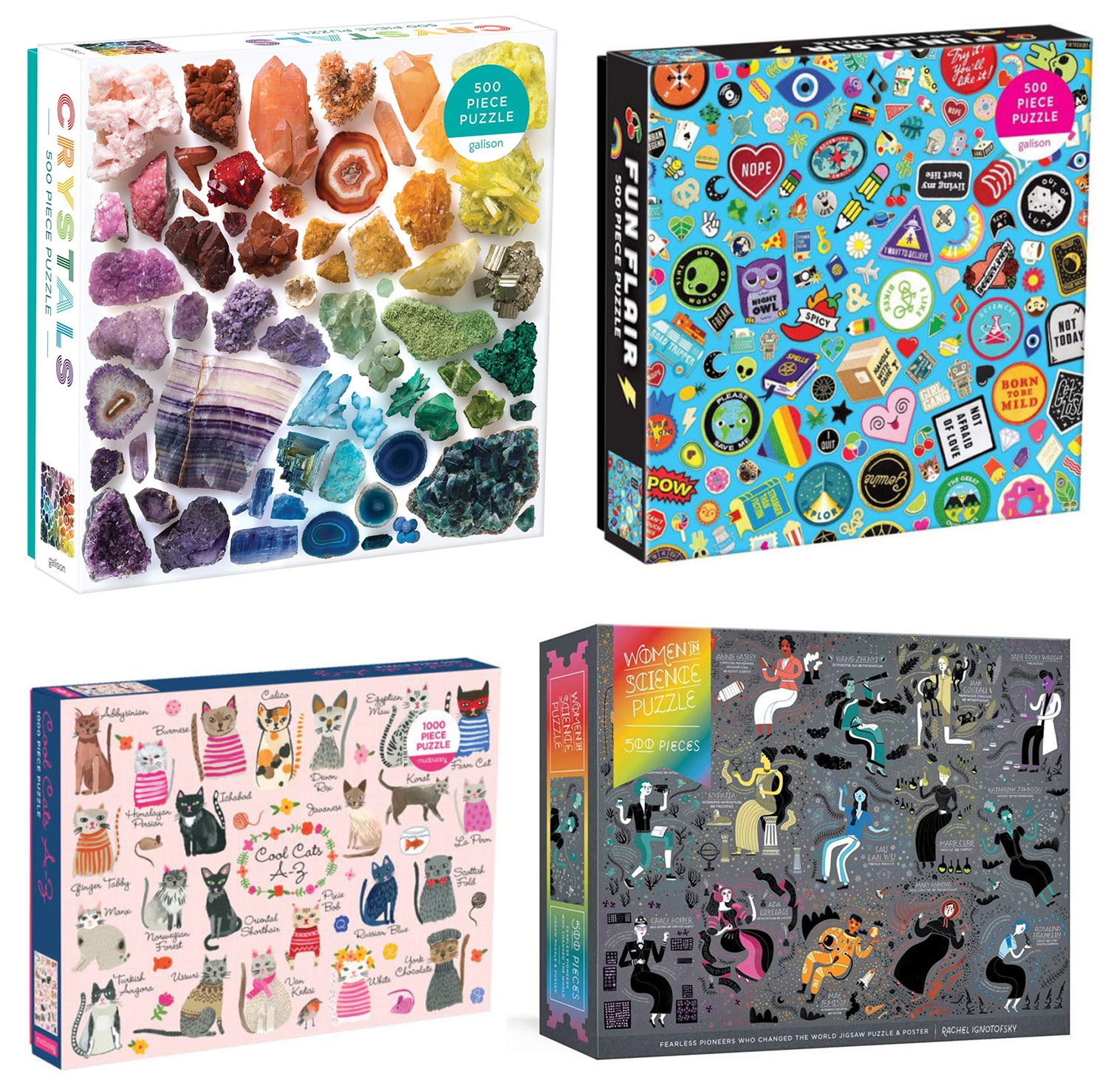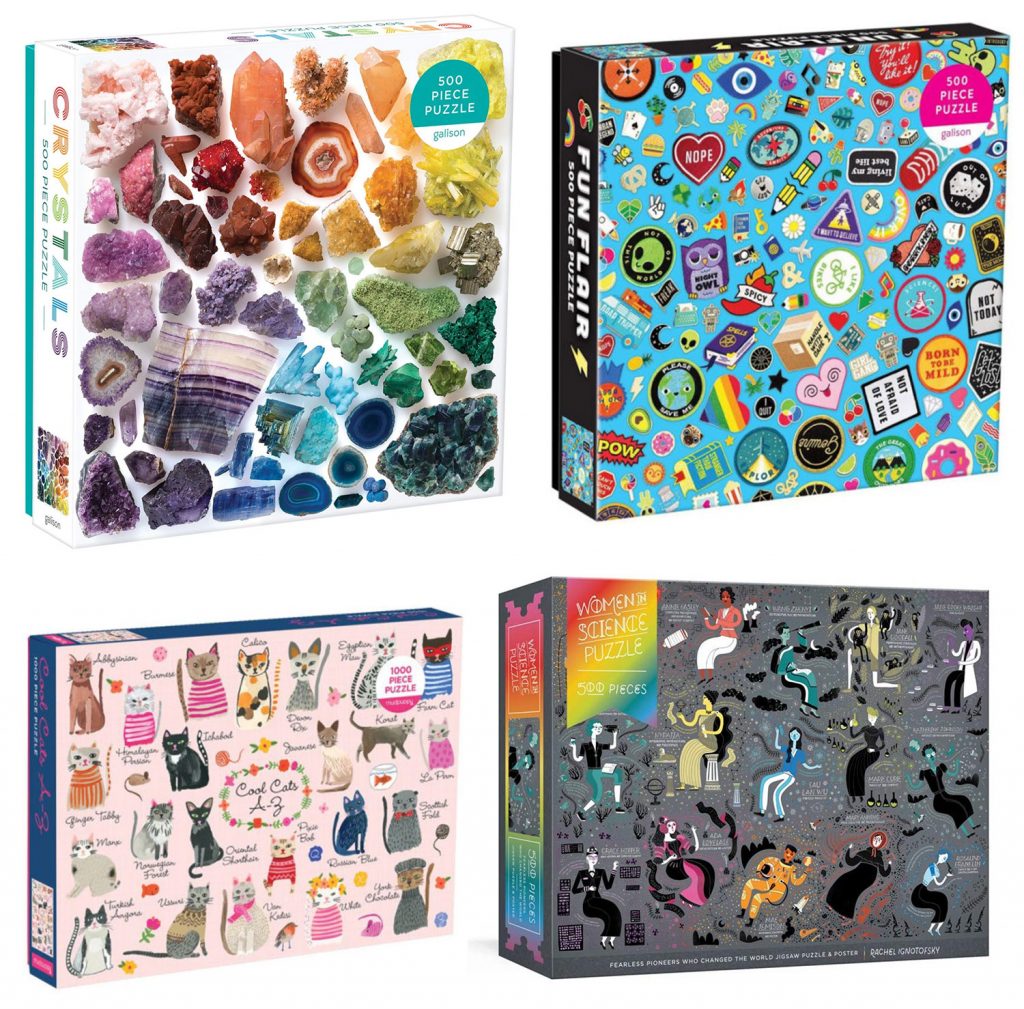 The Florida puzzle we did with the kids is out of stock (here's the link anyway) but we dug up some others that look like fun family puzzles in that "magic" 500 piece range (crystals | flair | cats | scientists). We like that they're not too hard for the kids, but also hard enough to keep us adults entertained too. And yes, that "Cool Cats" one is a Carol Baskin nod (it has 1000 pieces but we'll allow it because – TIGER KING).
And here's the link to the April 6th episode of the podcast I'm digging that's called Everything Little Thing, where they spoke to a bunch of essential workers who shared their firsthand experiences and feelings about what it's like delivering packages, stocking shelves, driving buses, and more these days.
If you're looking for something we've dug in a past episode, but don't remember which show notes to click into, here's a master list of everything we've been digging from all of our past episodes. You can also see all the books we've recommended on our Book Club page.
And lastly, a big thank you to Social Print Studio for sponsoring this episode. You can take 15% off your next order using the code YHL15 through April 30th! And heads up – their Mother's Day standard shipping deadline is April 27th.


Thanks for listening, guys!
*This post contains affiliate links, so we may earn a small commission when you make a purchase through links on our site at no additional cost to you.