You haven't heard a lot about the duplex that we bought three months ago. It might seem like not much is happening, but we're actually working on three things behind the scenes that are inching us closer to demo day! So we're sharing all of those details along with learning what really goes into creating a home magazine (the good, the bad, and the sweaty) from HGTV Magazine's Editor-in-Chief, Sara Peterson. Plus, some simple ways we're automating our home on the cheap (without the use of any more smart home devices) and how to make your candles burn longer and stronger.
You can download this episode from Apple Podcasts, Google Play, Stitcher, and TuneIn Radio – or listen to it below! Then use this page to check out any links, notes, or photos we referenced. Note: If you're reading in a feed reader, you might have to click through to the post to see the player.
What's New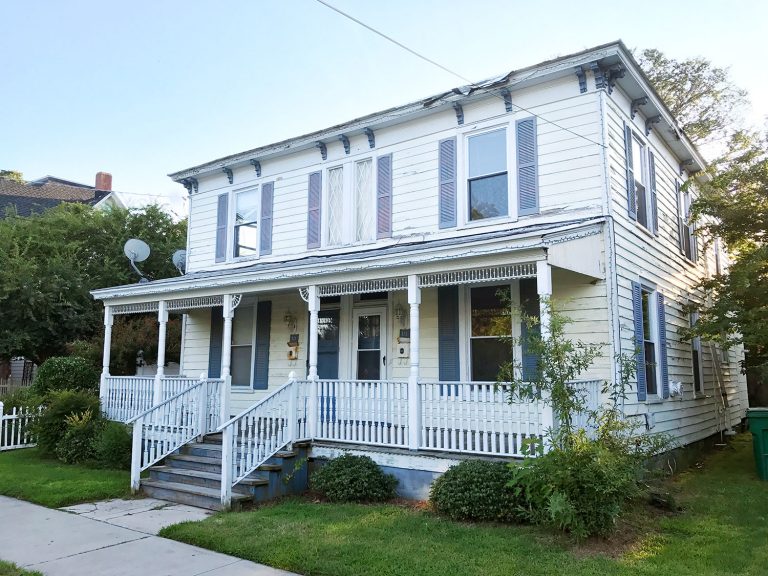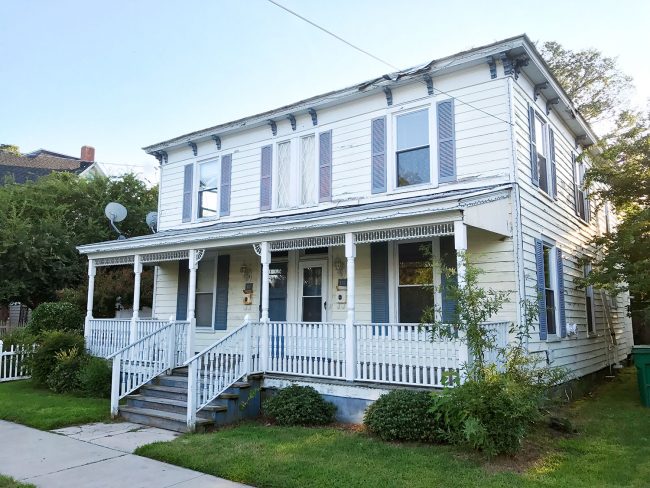 If you missed the original news of our duplex purchase you can hear all about it in Episode #64 and take a full tour (including a video walk-through) in this blog post.
We're excited to share our layout plans (which have changed significantly since we shared that video walk-through months ago), but we're waiting to get them approved so we can finalize them with our contractor. Stay tuned!
And if you want to hear more about the tax credit program in our county, we go into more detail in Episode #34.
Below is a peek at the $9 dusk-to-dawn photocell sensor I installed on each of the outdoor light fixtures outside of our garage. Even though it says "replacement" on the package, I was adding ours for the first time, and it worked like a charm. It did require that I drill a tiny hole at the top of the fixture and do a bit of wiring, but it was pretty straightforward and virtually invisible once it was installed.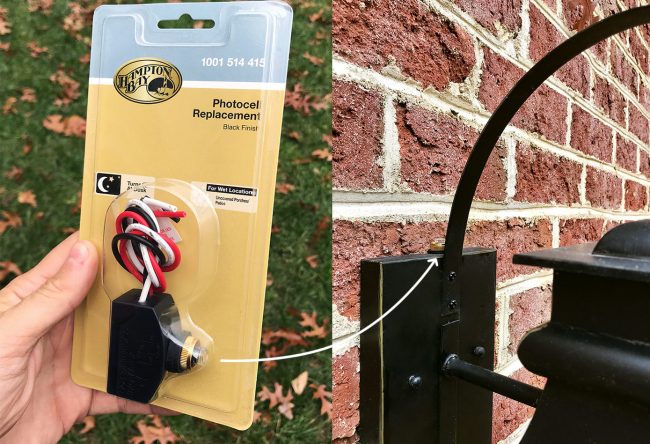 Even MORE straightforward was swapping a few other outdoor bulbs for these $9 Philips LED bulbs with dusk-to-dawn sensors built right in! The only reason I had to use the sensors above in some other exterior lights were that the bulbs in those fixtures aren't a standard size, so I couldn't find them with a sensor like these: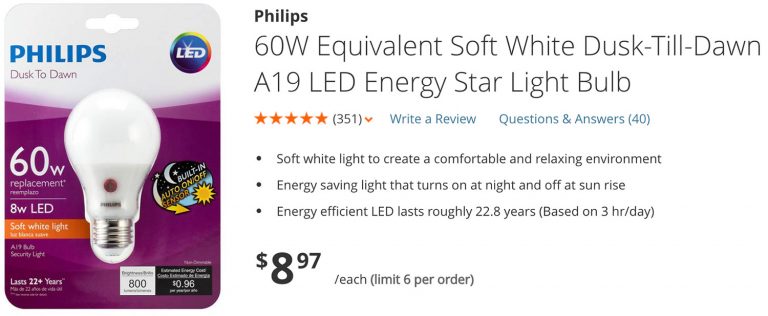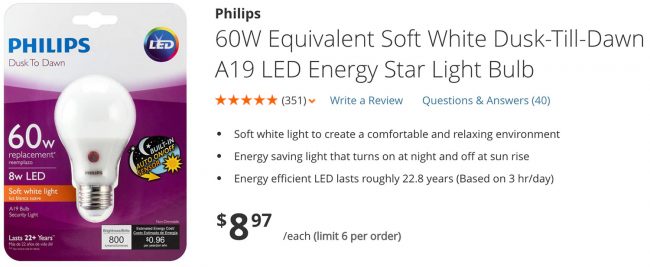 Quiz
Sara Peterson, HGTV Magazine Editor-In-Chief
Another big thank you to HGTV Magazine's Sara Peterson for taking us behind the scenes of the magazine world a bit!
You can read about our experience having our last home shot for their magazine in this post (it includes photographic evidence of the "aggressive sandwich")
We're Digging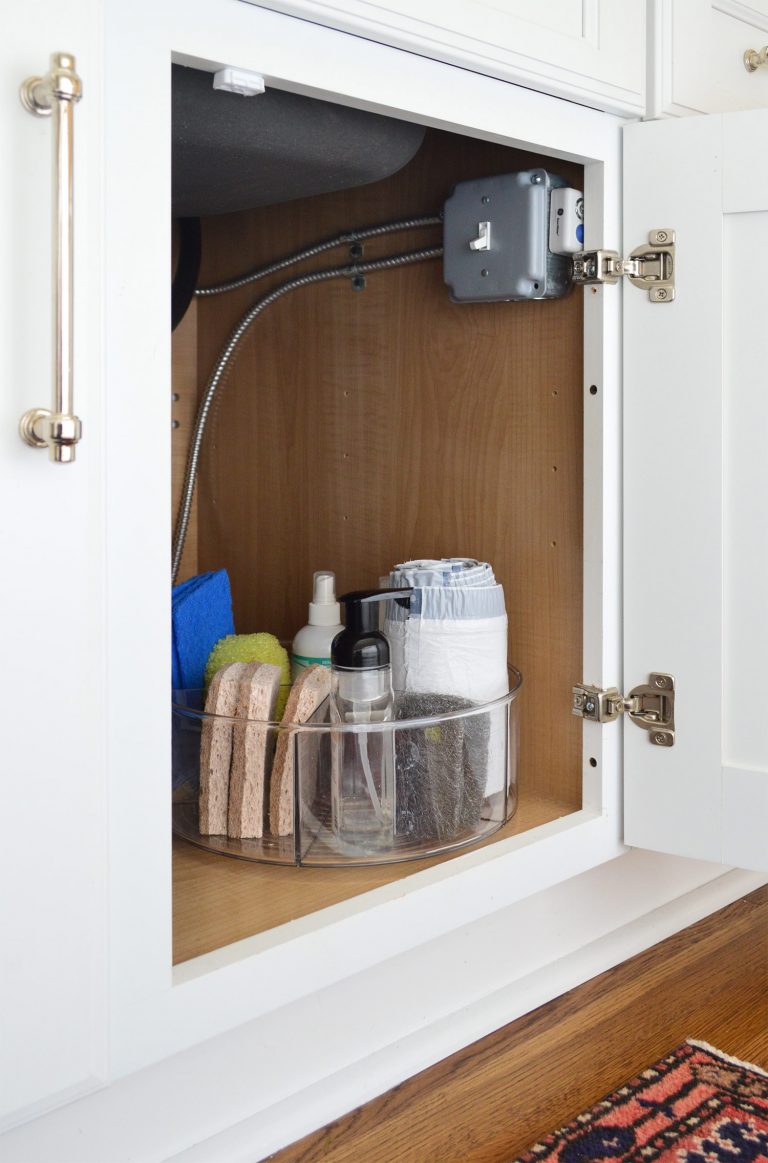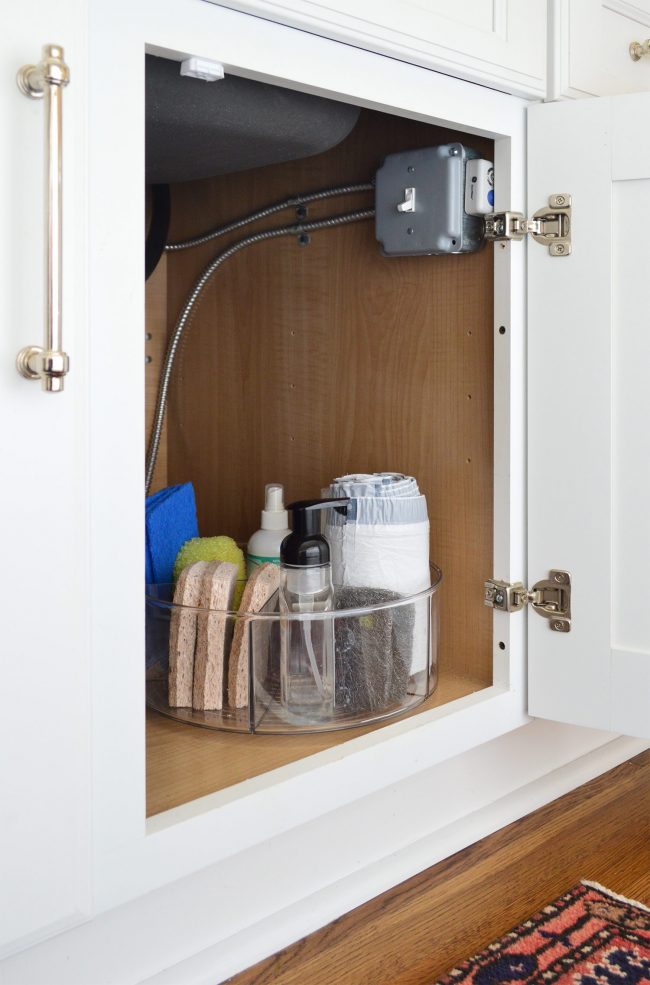 That's the Divided Turntable (I stand corrected!) that Sherry used to make some of the cleaning supplies that were getting buried in a basket under our sink a whole lot easier to access. It was a good nudge to pare down what we keep under there too.
And below is the Cabinet Lazy Susan that she uses for her morning routine stuff downstairs, like vitamins and that apple cider vinegar that she smears all over her face with cotton balls every morning. #BackOffShesMine
Also, if you want to binge that quirky/hilarious podcast that I mentioned, it's called Heavyweight and I recommend these episodes: Gregor, Milt, or Kenny. And Sherry's favorite so far has been Isabel.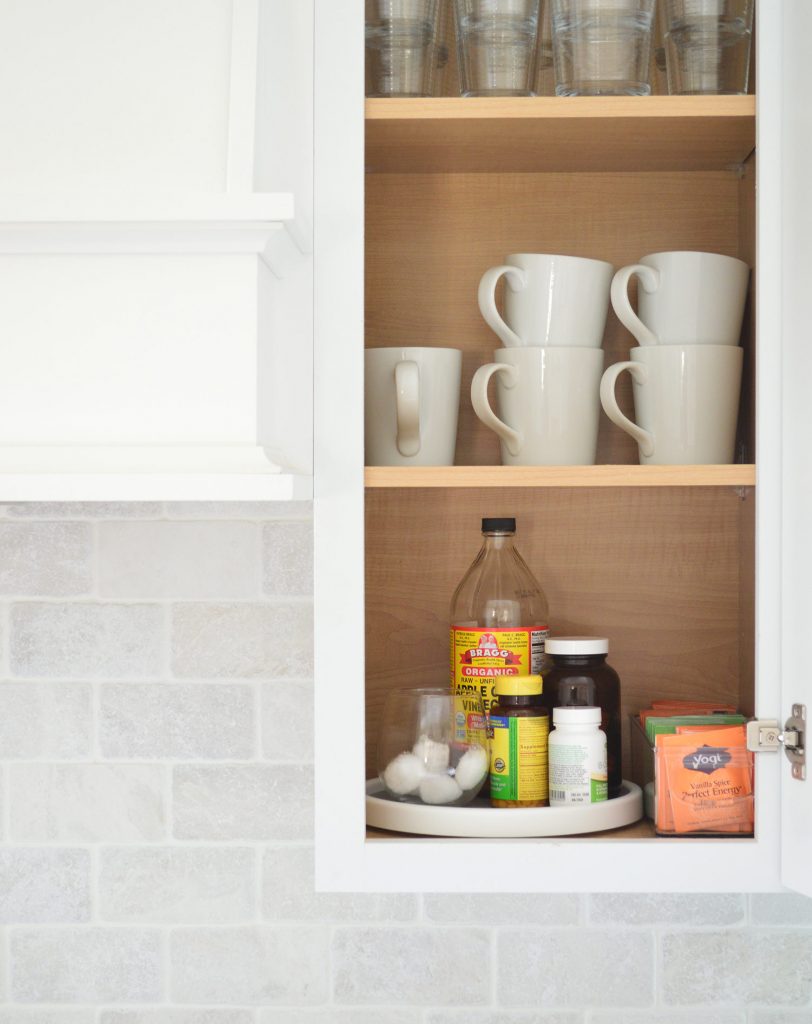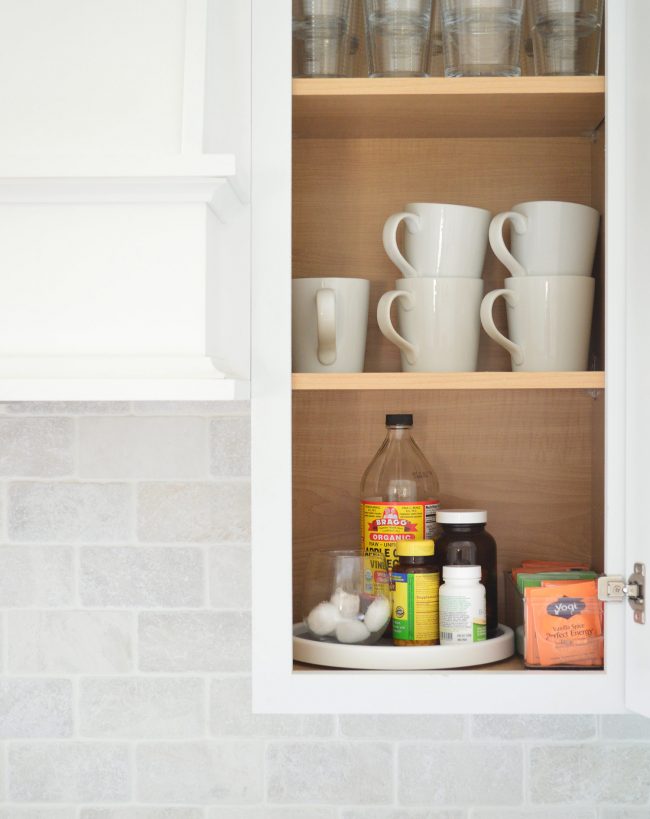 If you're looking for something we've dug in a past episode, but don't remember which show notes to click into, here's a master list of everything we've been digging from all of our past episodes.
And lastly, a big thank you to The Annie Selke Companies for sponsoring this episode. Don't forget to use the code YHL15 to get 15% off any order at AnnieSelke.com/YHL, including bedding, furniture, rugs, and more!


Thanks for listening, guys!
*This post contains affiliate links*