Our home's exterior makeover didn't stop with painting it white last year, so today we're catching you up on some projects we've completed and what's still to come (and it involves something we've changed our minds about twice). We're also reflecting on a few experiments & interviews over the past 149 episodes that truly changed the way we live in our house – and we're issuing a challenge to help us all find some new ways to improve our household routines and daily lives. Plus, we look into why someone might buy a house they've never seen, located in a town they've never been to (!!!). The idea may be less crazy than it sounds…
You can also find this episode on your favorite podcast listening app, like Apple Podcasts, Google Podcasts, TuneIn Radio, Stitcher, and Spotify.
What's New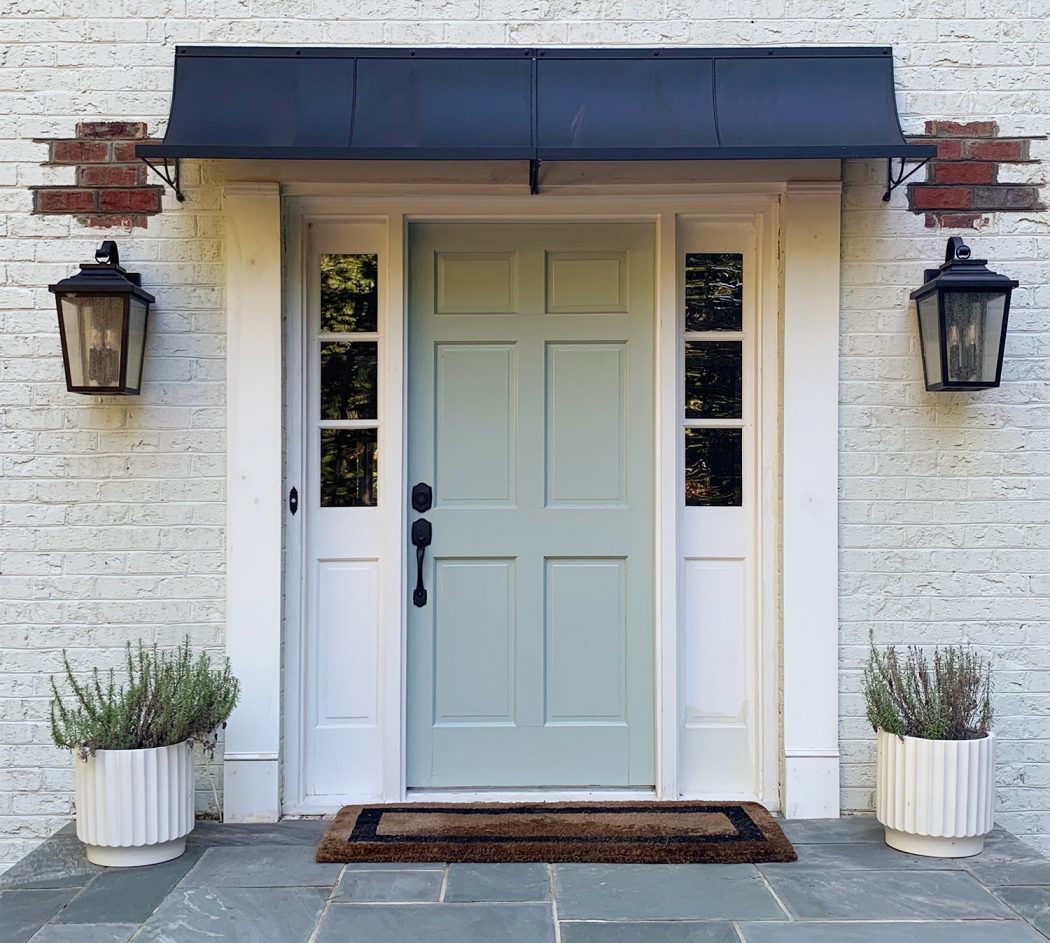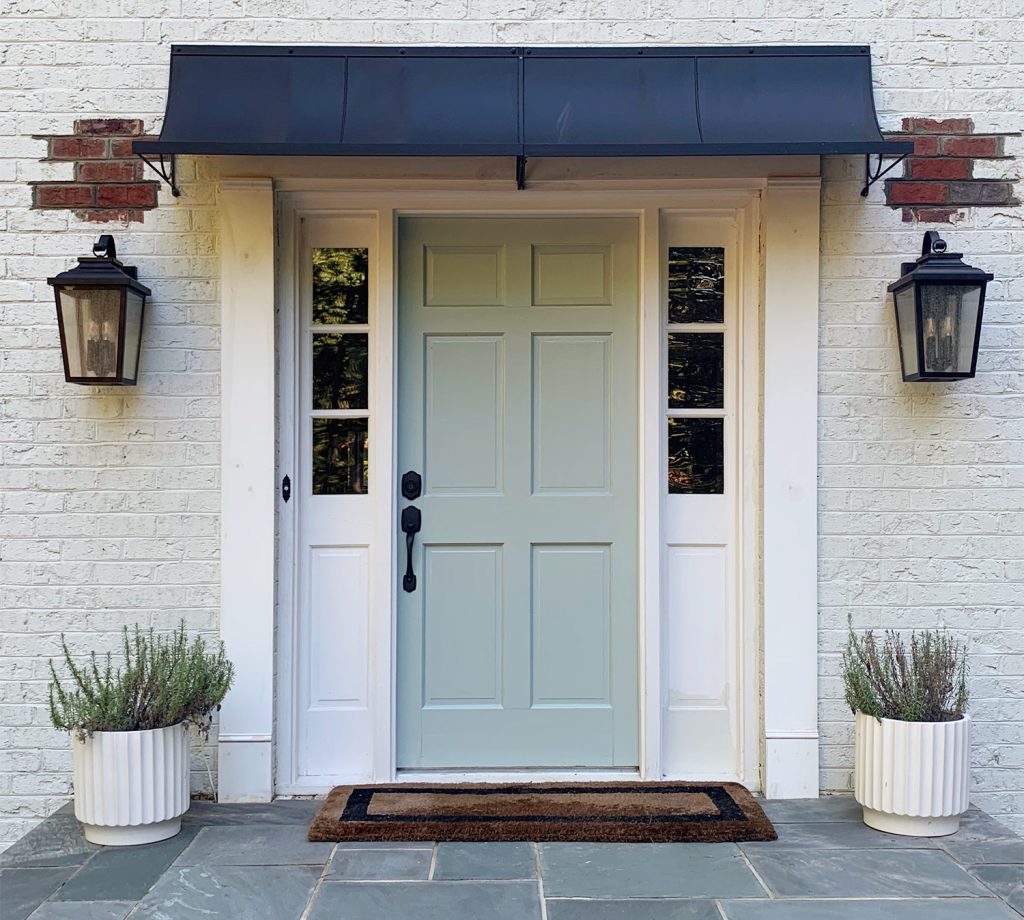 As you can see above, the metal awning we discussed back in Episode #139 arrived and is finally up!
But as you can also see, there's still work to do out here. We were able to get the brick holes patched after lowering the lanterns, but there's a coating of brick dust on everything in this photo, and we still have to paint those freshly patched brick holes (along with caulking and repainting the door surrounding since we had to partially reconstruct it to get the awning in the right spot).
Also ignore the peek at that lovely bluestone on the landing – post to come about that soon!
And here's the photo of the duplex as promised so you can reference the shutters.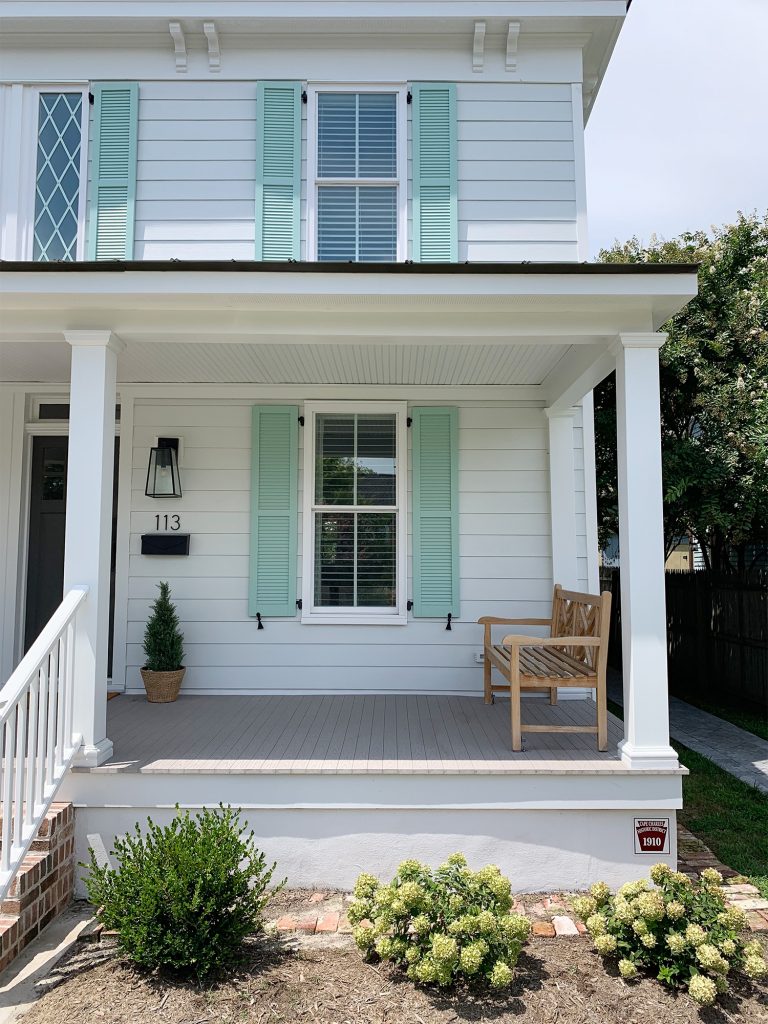 You can hear all the details about why we waffled back and forth (and back again!) about adding shutters to our own house is in this episode, but we're very excited about the change. Still gotta pick a final color for them (we're thinking a medium putty type color).
Can We Just Talk About Roofstock?
Here is the Curbed article where I learned about Roofstock. It includes some quotes from folks who have used the site to buy homes they've never seen (nor probably ever will), but if you've used it we'd be curious to hear about your experience. The whole idea is still equally scary and fascinating to me!
150 Episodes & The Sticking Points Challenge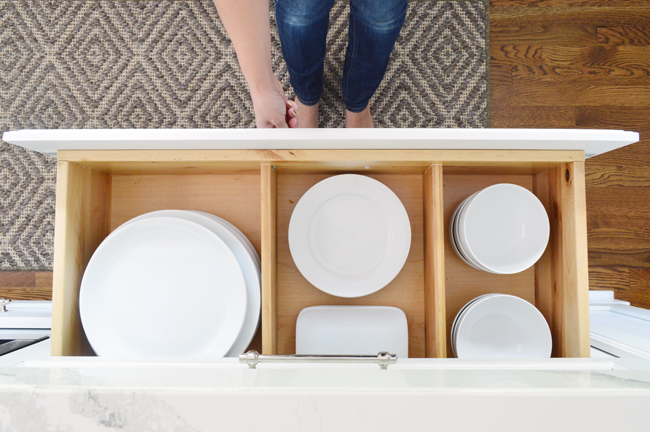 If you want to check out any of the old episodes or interviews we referenced in today's podcast, here's a list below (in order of mention):
Episode #12: Sherry beatboxing with Bravo's Jenni Pulos
Episode #113: The (mostly failed) results of our "furniture free" week challenge (originally discussed in Episode #112) – including my makeshift standing desk seen below.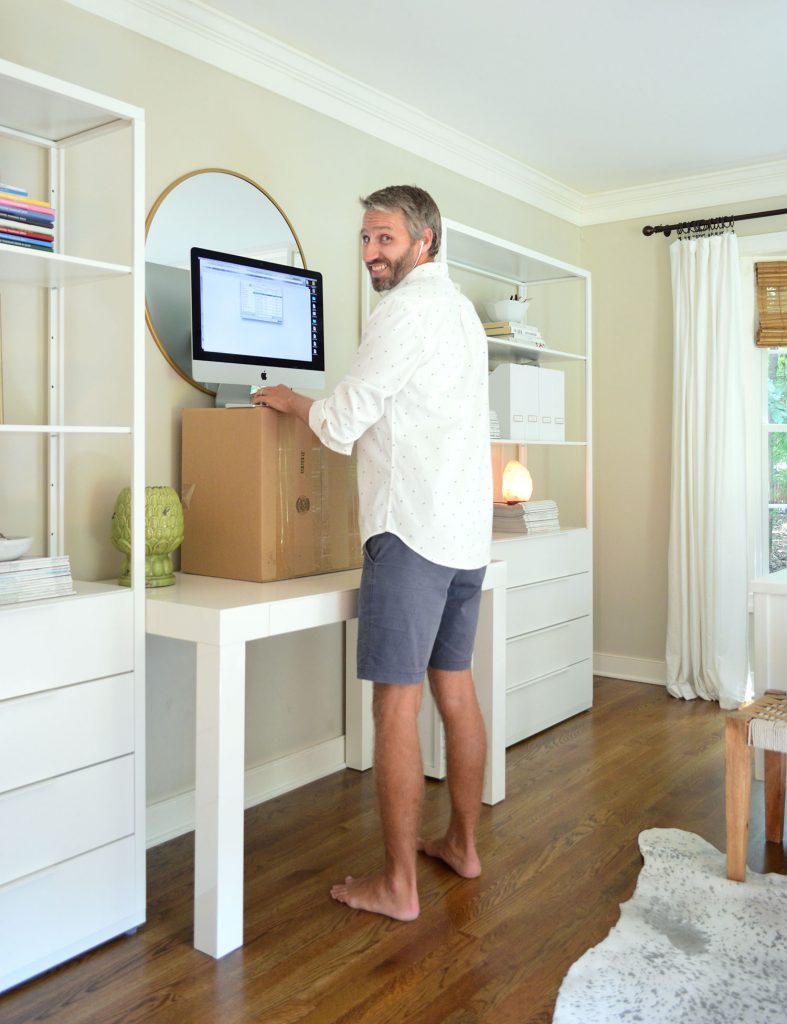 Episode #97: What we learned from our "No Spend Month" challenge that we issued to ourselves in Episode #93. It was based on the book The Year of Less (originally discussed in Episode #89) by Cait Flanders (interviewed in Episode #96).
Episode #131: The surprisingly lessons learned from our "No TV" challenge (originally issued in Episode #128).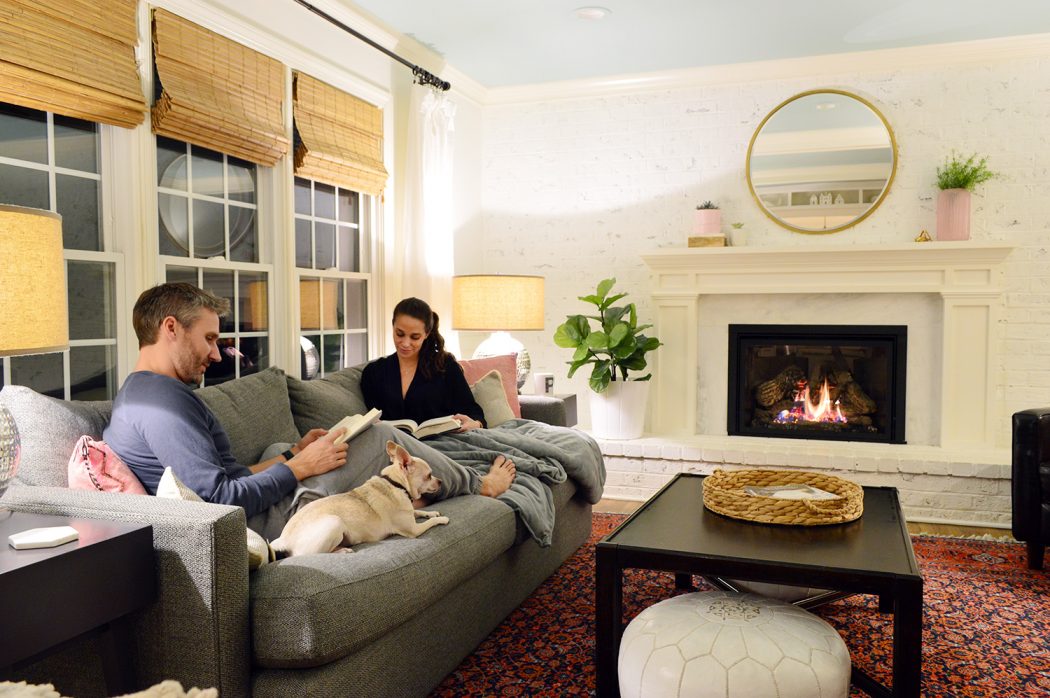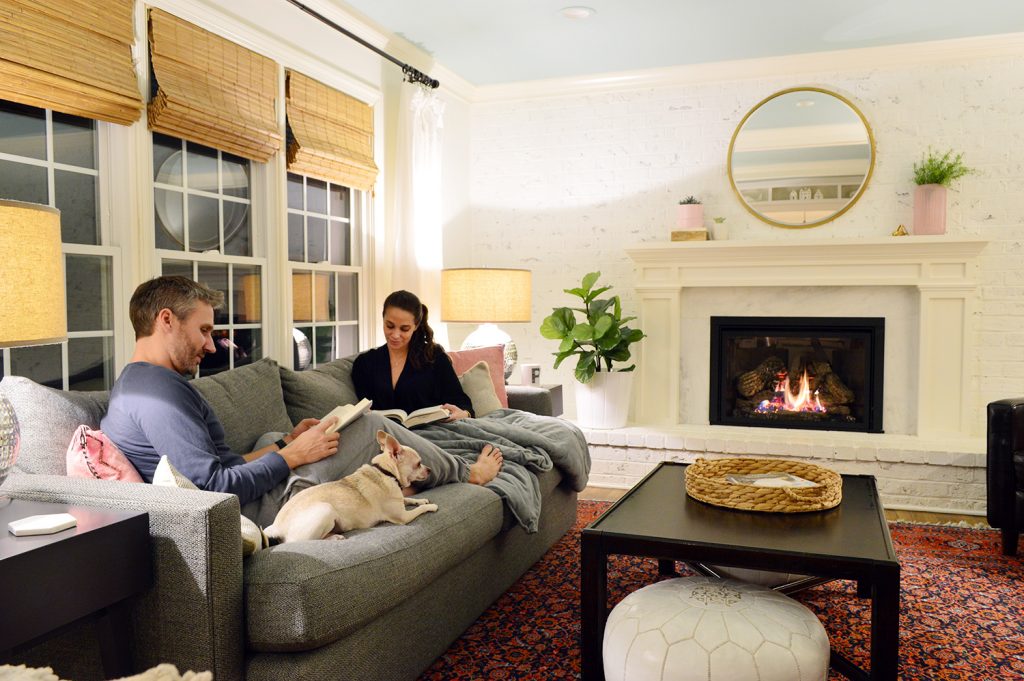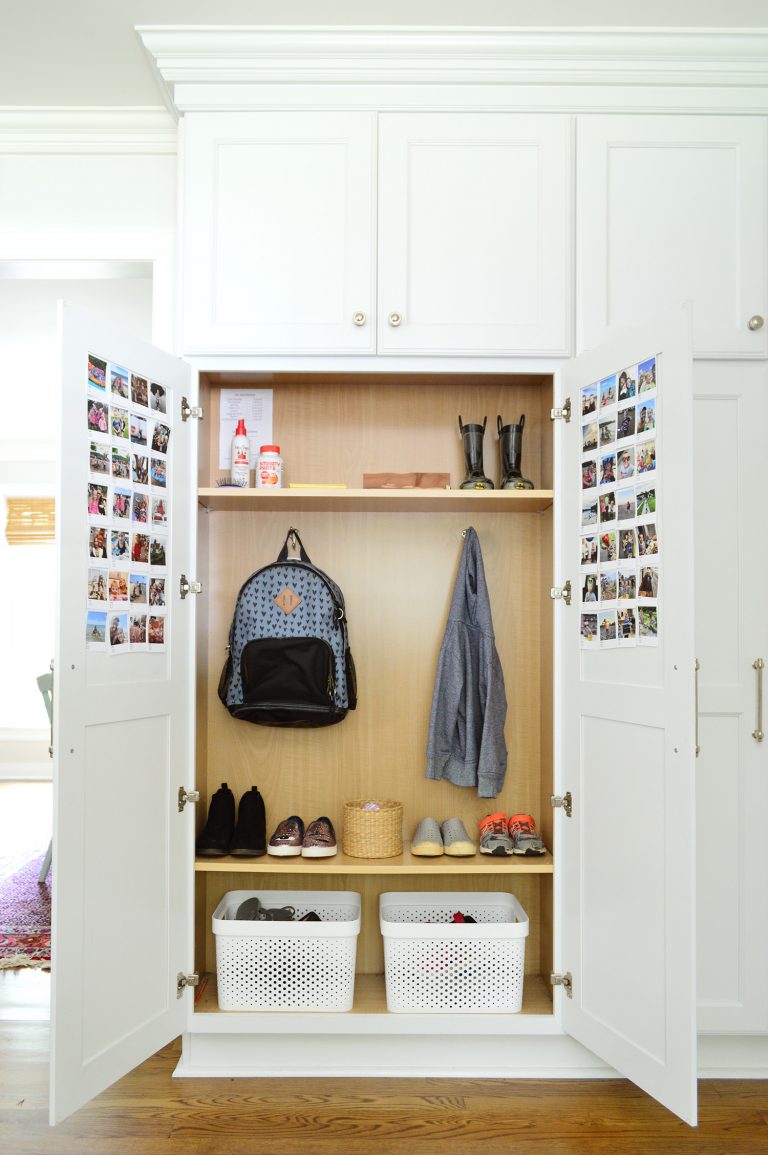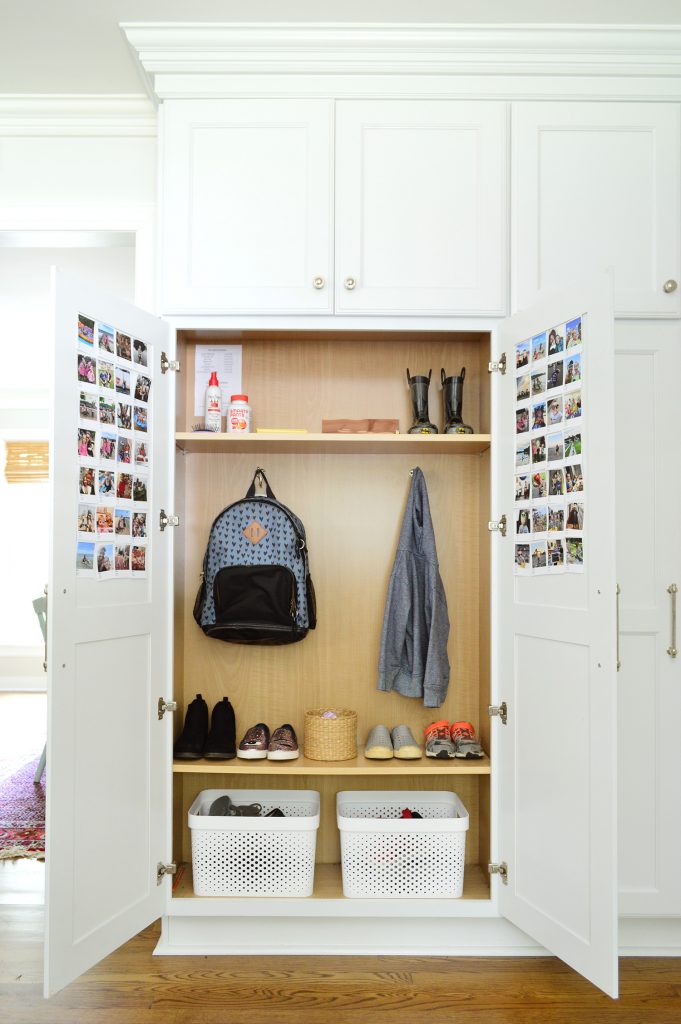 And speaking of home efficiency, don't forget the "Sticking Points Challenge" we issued to everyone this week. We're hoping you guys find kinks in your household routine or little daily annoyances that you can fix quickly, cheaply, or even for free (like us moving our kids' socks down to the mudroom so they're easy to grab when it's time to go to school).
If and when you solve those little areas of friction in your daily routine, PLEASE REPORT BACK TO US. You can message us on social media or leave us a voicemail at 571-4-YHLHAP (571-494-5427) so we can do a big follow up episode and share everyone's tips & tricks.
We're Digging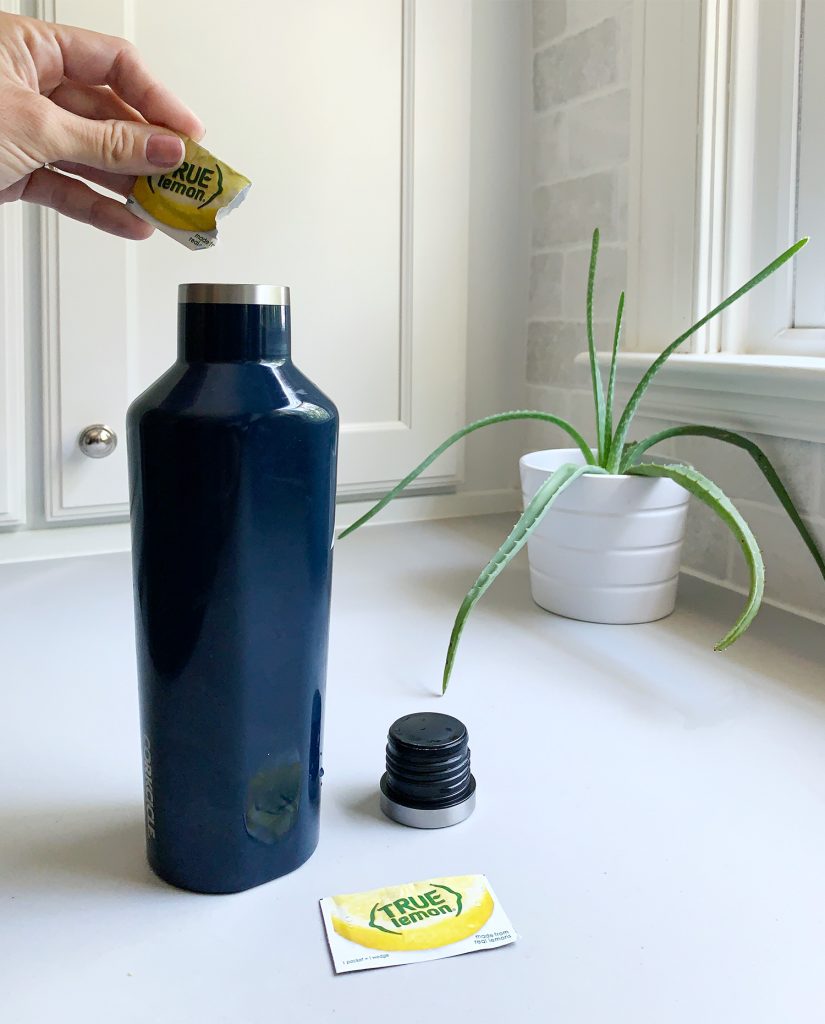 You actually already saw the Corkcicle canteen that Sherry's digging a couple of weeks ago in the show notes when she spoke about her love of True Lemon (it's helping her kick her LaCroix/Hint habit and resulting in way fewer cans in our recycle bin).
Her Corkcicle is the canteen version, but they also have these classic tumblers, short tumblers, and stemless wine glasses.
And here is the Amazon Echo Auto that I recently got for half price thanks to the preview invitation I requested months ago. We've enjoyed having it in the car, especially for handsfree directions, adding things to our Alexa lists, and playing podcasts and songs. I do agree with some of the reviewers that it's a bit glitchier than the regular Echos we have in the house (I think sometimes it has trouble hearing with the road noise & radio on) but I'm still glad we've got it!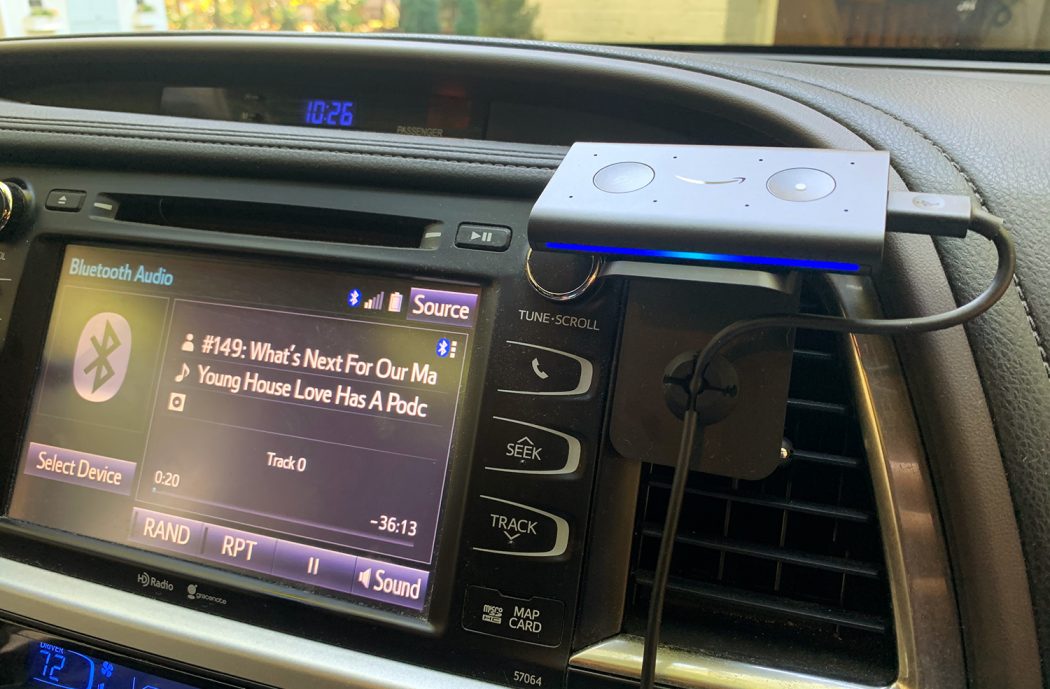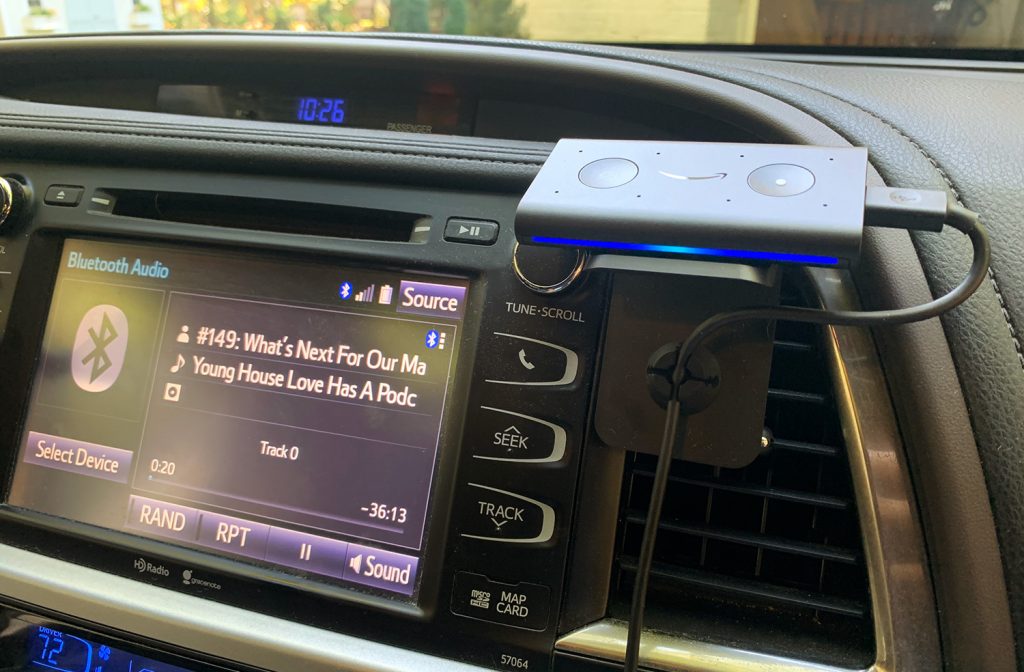 If you're looking for something we've dug in a past episode, but don't remember which show notes to click into, here's a master list of everything we've been digging from all of our past episodes. You can also see all of the books we've recommended on our Book Club page.
And lastly, a big thank you to Arrow Fastener for sponsoring this episode. Check out all of their products, including the T-50 staple gun, along with some DIY project ideas at ArrowFastener.com.


Thanks for listening, guys!
*This post contains affiliate links*