We recently realized that storage baskets may be simultaneously helping AND hampering our home organizing efforts (and yes, hampering was a pun). Also, the duplex has passed an important renovation milestone: floor refinishing! But even though we had planned for it to go a certain way, we were thrown an extremely last minute curveball and our entire plan changed in the final hour. Plus, a compelling counterpoint to one of our "must have" home features (thanks to you guys and your feedback from last episode!) and some simple tips for how to use decor to de-stress your home.
You can download this episode from Apple Podcasts, Google Podcasts, Stitcher, TuneIn Radio, and Spotify – or listen to it below! Note: If you're reading in a feed reader, you may have to click through to the post to see the player.
What's New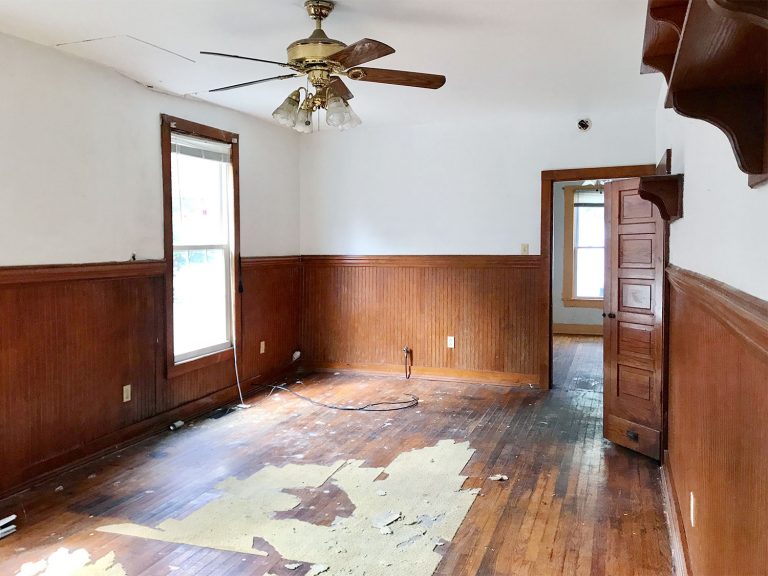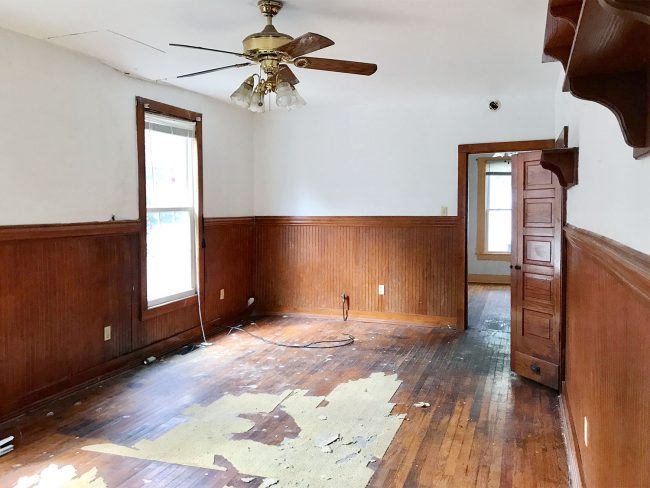 That photo above is a perfect example of how rough the floors were at the duplex when we bought it last year (that's carpet padding glued to the hardwoods along with some dark water-stained areas).
We're planning to share a ton of before & after photos in a blog post later this week, but trust us that it looks WORLDS BETTER.
Below is another photo where you can see all of the sticky tile (!!!) that was laid over the wood floors… and it was peeled up in that bedroom, leaving a gooey film all over the whole thing that would literally rip your shoes off if you walked in there.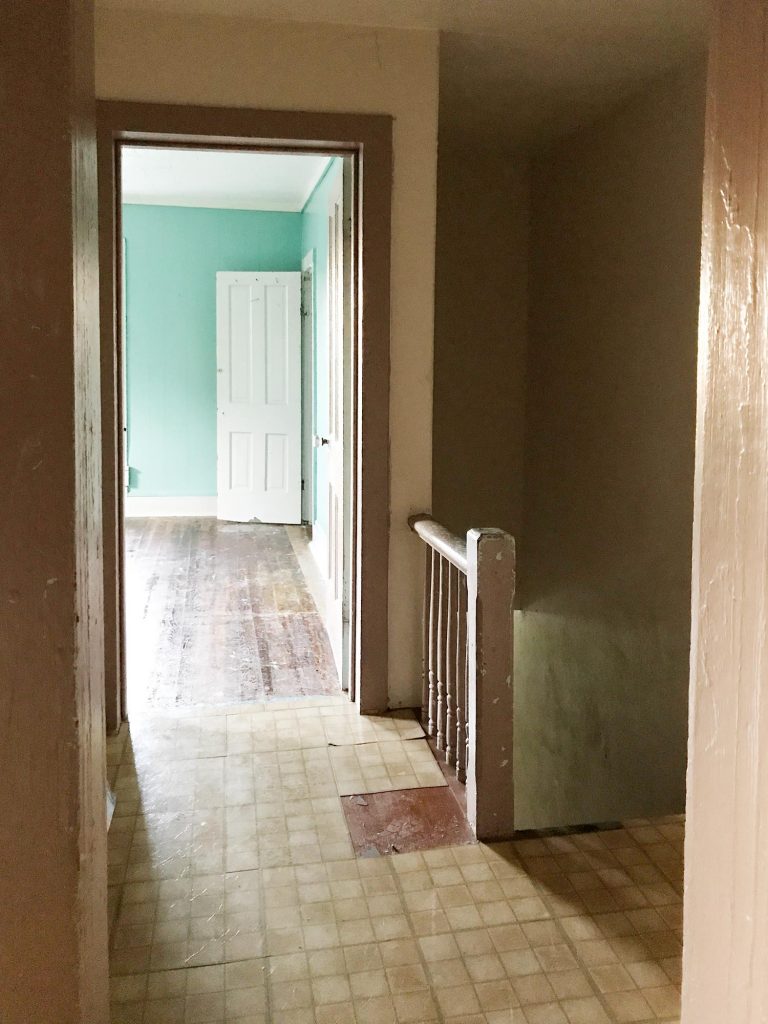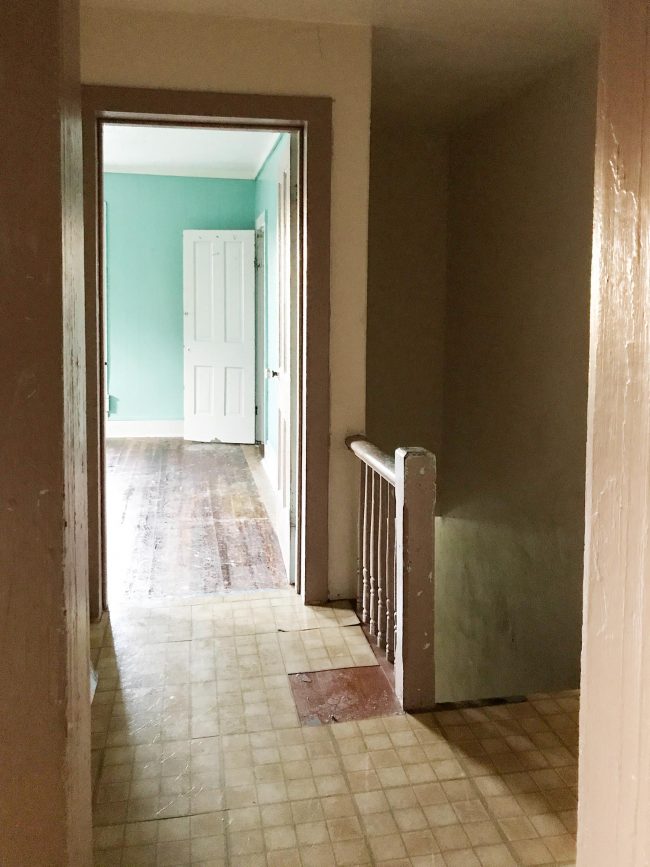 Updates
Like we mentioned, all of the updates come from last week's Episode #122, so be sure to catch up there if you missed it.
This is the Instagram post with 250+ comments from people who shouted out what their "must have" house features would be if they were house hunting or building new. We LOVED hearing what everyone preferred and why.
Also, that Jack and Jill bathroom we designed in our showhouse years ago featured that toilet-behind-a-single-door concept that we described as a solution to the locked door issue that many people complained about. You can see the potty in the mirror below – it had it's own door that locked, and the tub was in there too.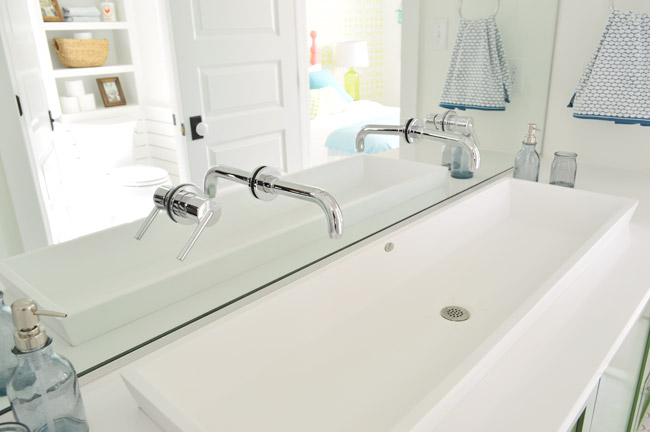 What's Not
Can We Just Talk About: Baskets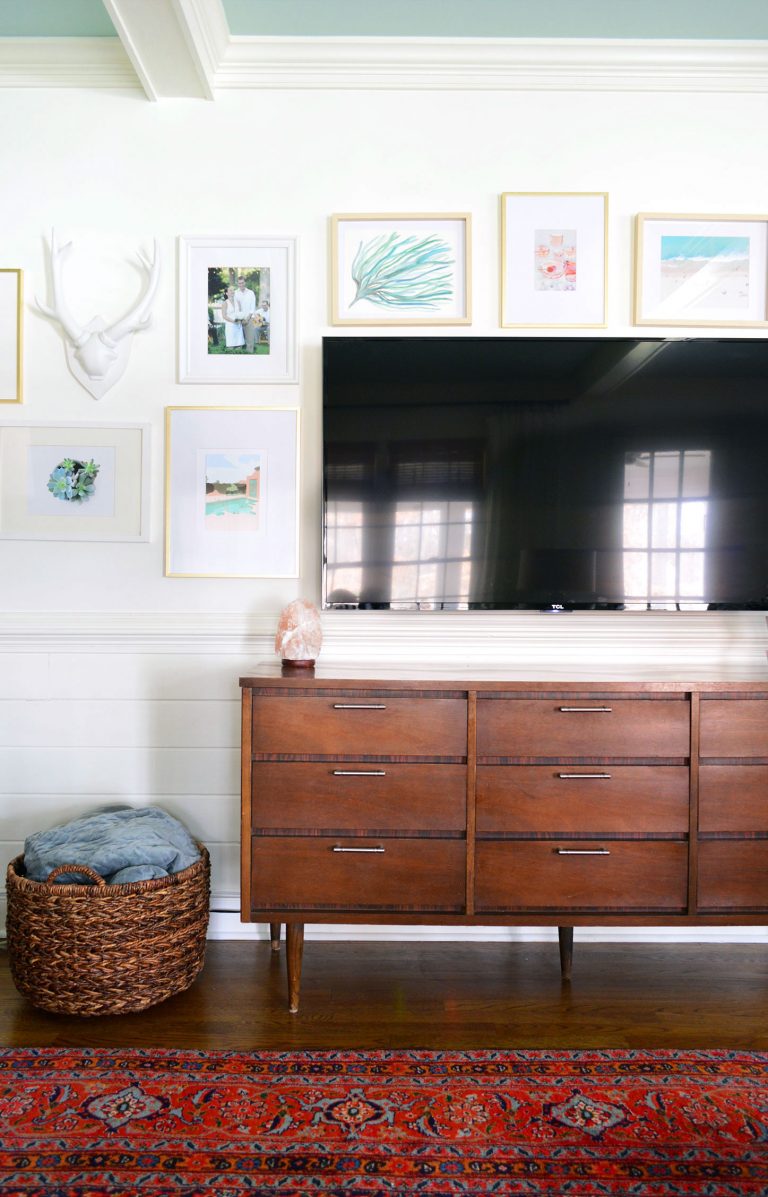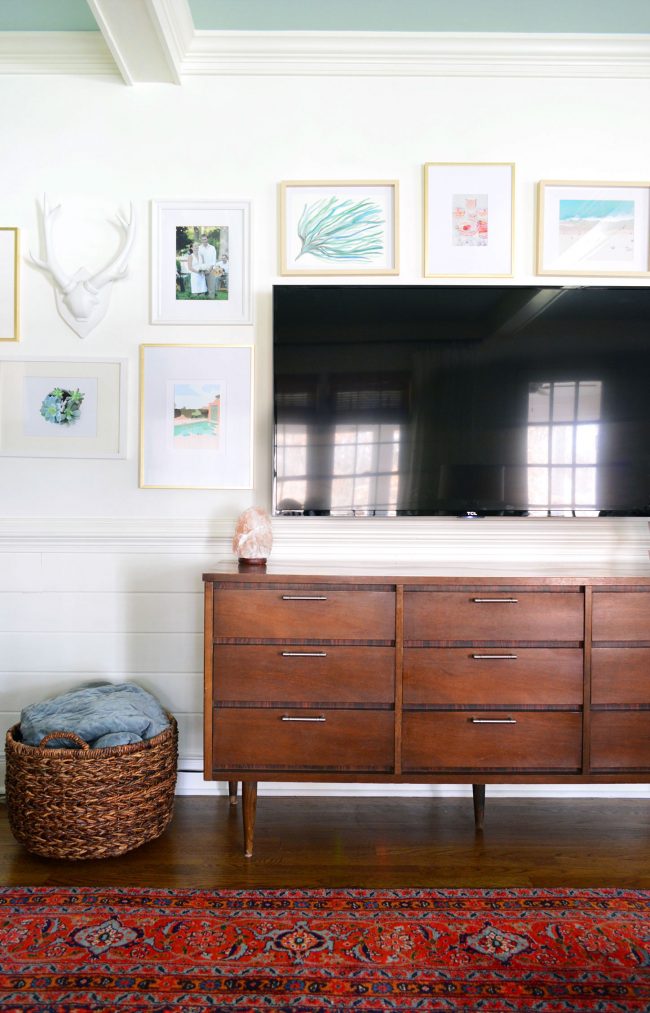 Above is an example of some of the large storage baskets we've used frequently over the years. That's a slightly old photo (the frame wall is gone) but that particular basket remains to house Sherry's weighted blanket (which you see in it above)!
By contrast, the one below (along with so many others around the house) are no longer in use because our kids moved on from their large Duplo blocks and bigger toys & blocks to regular sized Legos and smaller figurines and dolls (which are stored in much smaller bins and drawers in their own room instead of tons of those big floor baskets everywhere).
But let's get to the goods. Here's that photo of Sherry's wall of Baskets In The Attic™(Not shown: all of the smaller baskets that are nested inside the larger baskets that you see here)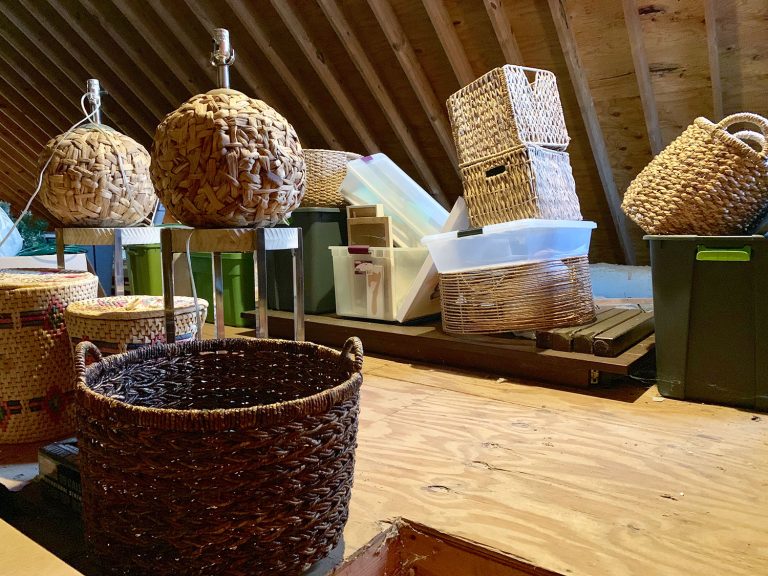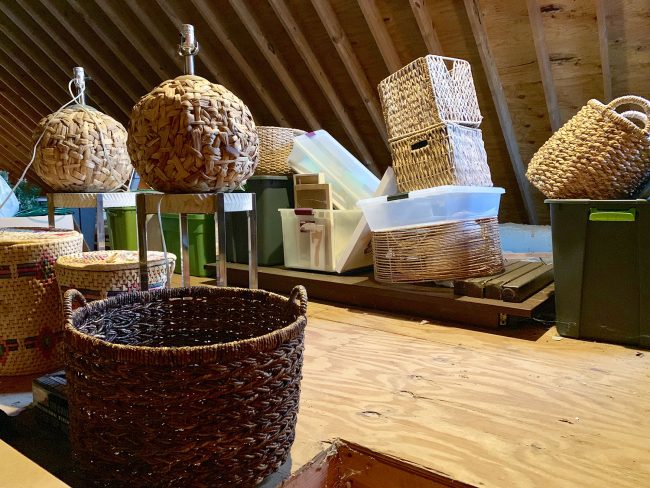 We're Digging
Below is the Apple Watch Series 3 with Cellular that I snagged on Black Friday for $325 instead of the $500+ I had originally planned to spend on the newer model. So far I'm just using the regular black sports band that came with it.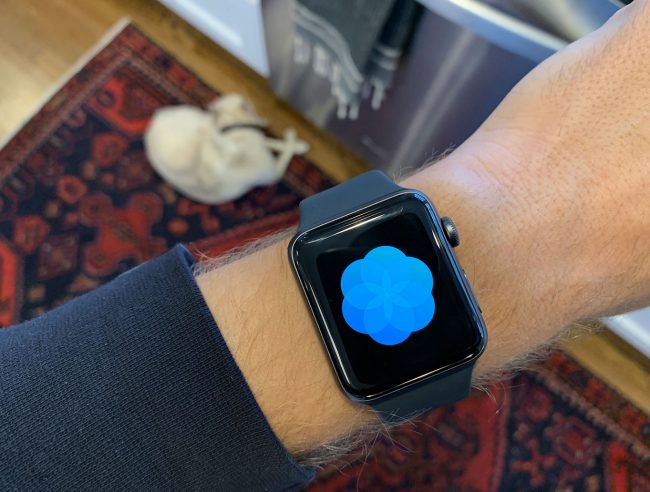 Here's some info on that Breathe app I've been liking (it comes pre-installed on the watch). You can see the "flower" I mentioned in the shot above, but click that link to see how the watch animates to help guide your meditation.
There are other meditation apps, like Headspace and 10% Happier, that you can use on your phone too.
And below is a trailer for The Haunting Of Hill House, the creepy series we LOVED binging on Netflix recently. We finished it over a week ago and are still talking about it. I even got chills watching the trailer again!
If you're looking for something we've dug in a past episode, but don't remember which show notes to click into, here's a master list of everything we've been digging from all of our past episodes. You can also see all the books we've recommended on our Book Club page.
And lastly, a big thank you to Grove Collaborative for sponsoring this episode. Sign up at Grove.co/YHL to receive their FREE holiday gift: a trio of Mrs. Meyers cleaners, a set of walnut scrubber sponges AND the special edition red tin cleaning caddy! SUCH an awesome freebie!
Thanks for listening, guys!
*This post contains affiliate links*