Making over our beach house isn't all rainbows and unicorns and pink siding. So this week we're diving into a few tasks that have been especially stressful – and we're sharing one thing we did to calm our nerves (and remind ourselves why we're doing all of this in the first place). We also get some pro tips from the Clean Mama herself for keeping a house more tidy and organized (including the best tools and tricks that she uses on her own home). Plus we're sharing the Instagram account that surprised John, the outdoor updates Sherry has been eyeing, and we test our expertise in all things Ikea.
You can download this episode from iTunes, Google Play, Stitcher, and TuneIn Radio – or listen to it below! Then use this page to check out any links, notes, or photos that we referenced. Note: If you're reading in a feed reader, you might have to click through to the post to see the player.
What's New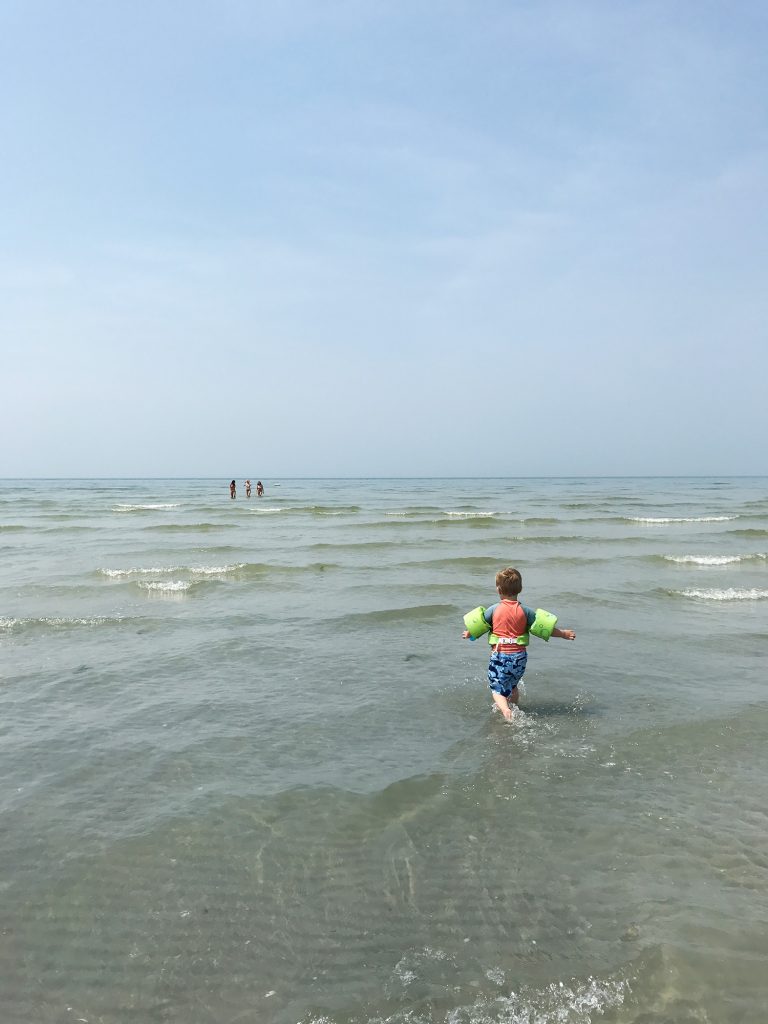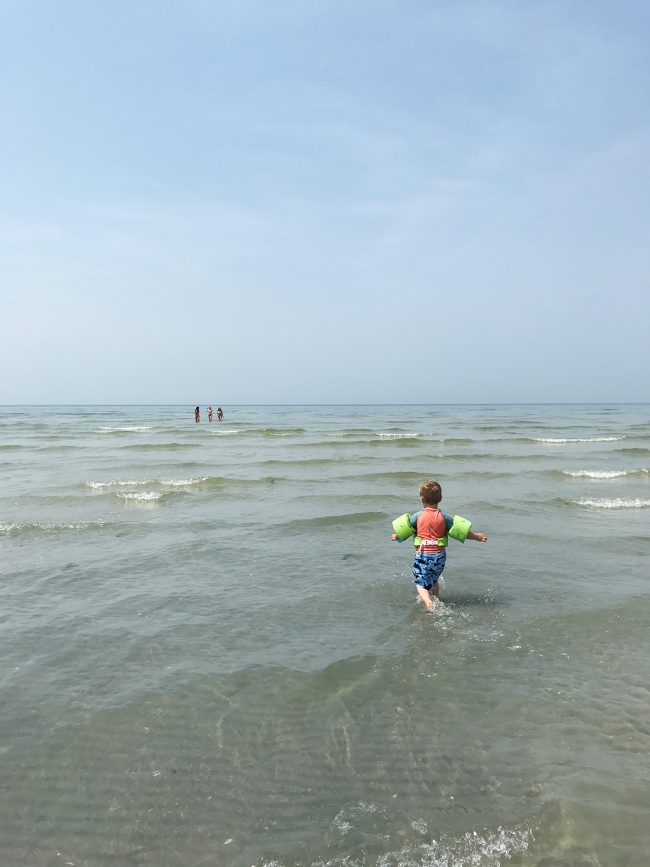 The pic above is from our day trip to Cape Charles, VA where we got to relieve some of our recent beach house renovation stress. One of the reasons we fell in love with this beach is how calm and shallow it is (you can see how far out those other people are and it's still just shin-height). And when the water goes out, the kids love finding snails and sand crabs in the little tide pools.
Update (Sort Of)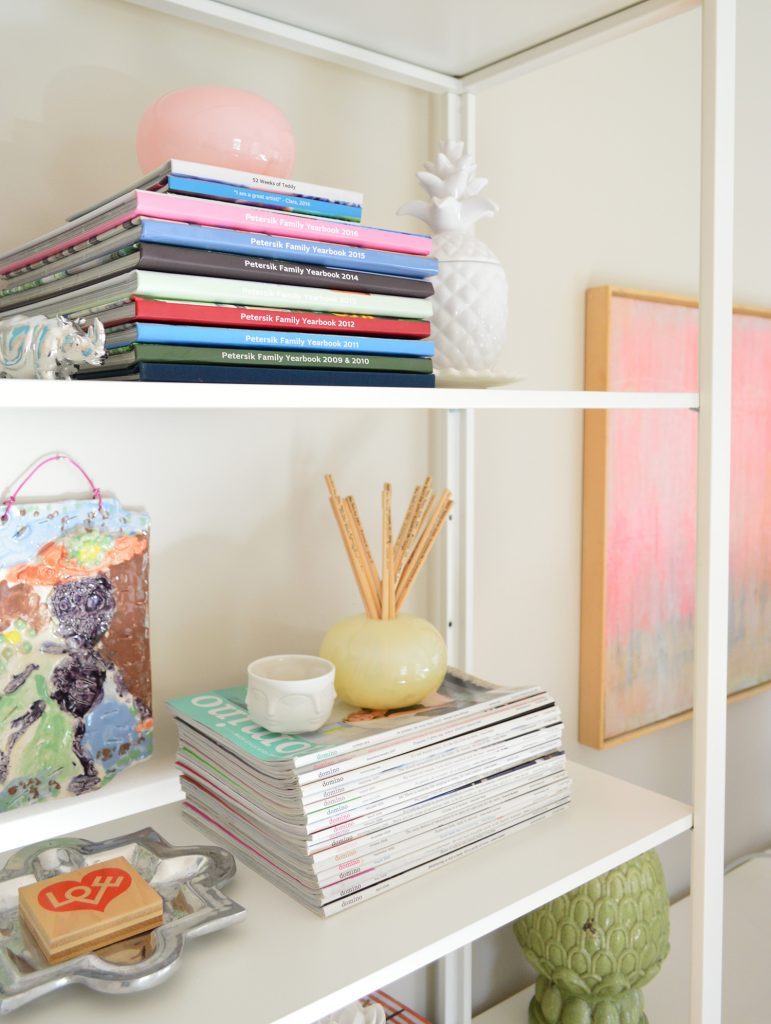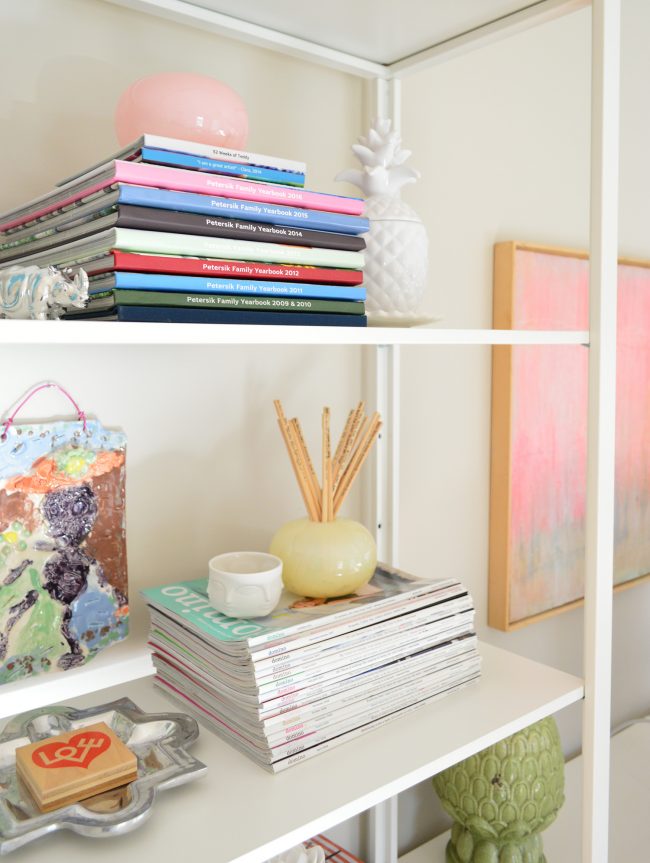 If you need some backstory on our whole "Family Yearbook" tradition, you can find it in this post
And if you want to read more of the feedback we got about a MyPublisher replacement, here's the Instagram post and the Facebook post that we mentioned – thanks to the 600+ people who weighed in with preferences and suggestions!
What's Not
Here's Apartment Therapy's list of IKEA's 10 Best-Selling Items
And here are some of the Ikea items in our house that we mentioned (and some we forgot to mention):
Clean Mama
We're Digging
Also, if you're looking for something we've dug in a past episode, but don't remember which show notes to click into, here's a master list of everything we've been digging from all of our past episodes.
And lastly, a big thank you to Modsy for sponsoring this episode. Visit Modsy.com/YHL to see our home office reimagined as a modern living room (their computer renderings are crazy realistic – and it's so helpful to see everything to scale). And don't forget to use code YHL20 to get 20% off your first Modsy room.
Thanks for listening, guys!
*This post contains affiliate links*