Wanna know what our next big renovation project is? Well, it's actually something that we've been contemplating for years but finally have the courage to do (thanks in part to selling our duplex). So this week we're breaking down why we want to do it, why we think now is the time, and why it has us feeling excited, sad, and inspired all at the same time. Plus it's really going to put our fondness for simplifying to the ultimate test. And some recent travel hiccups led us to a few new books that we're loving – and one that I'm looking forward to loving… as weird as that sounds.
You can also find this episode on your favorite podcast listening app, like Apple Podcasts, Google Podcasts, TuneIn Radio, Stitcher, and Spotify.
What's New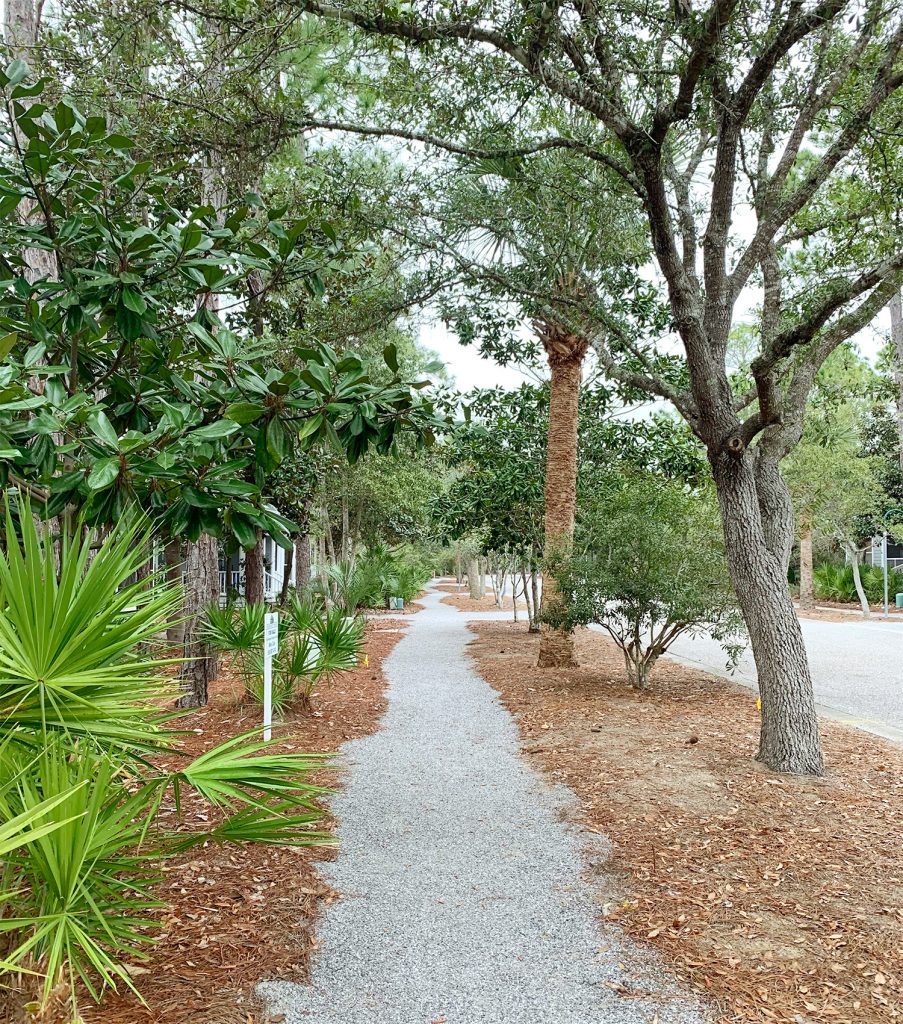 Like we mentioned in the episode, we don't want to share too many photos of our new project until the deal is done. But the photo above is from one of the neighborhoods we checked out on our trip to Florida earlier this month. Sherry and I were both surprised by how wooded some of the areas were!
And there was tons of inspiration to absorb. This was a house that we spotted while walking around one morning. It wasn't for sale, but you know we were loving the minty color scheme.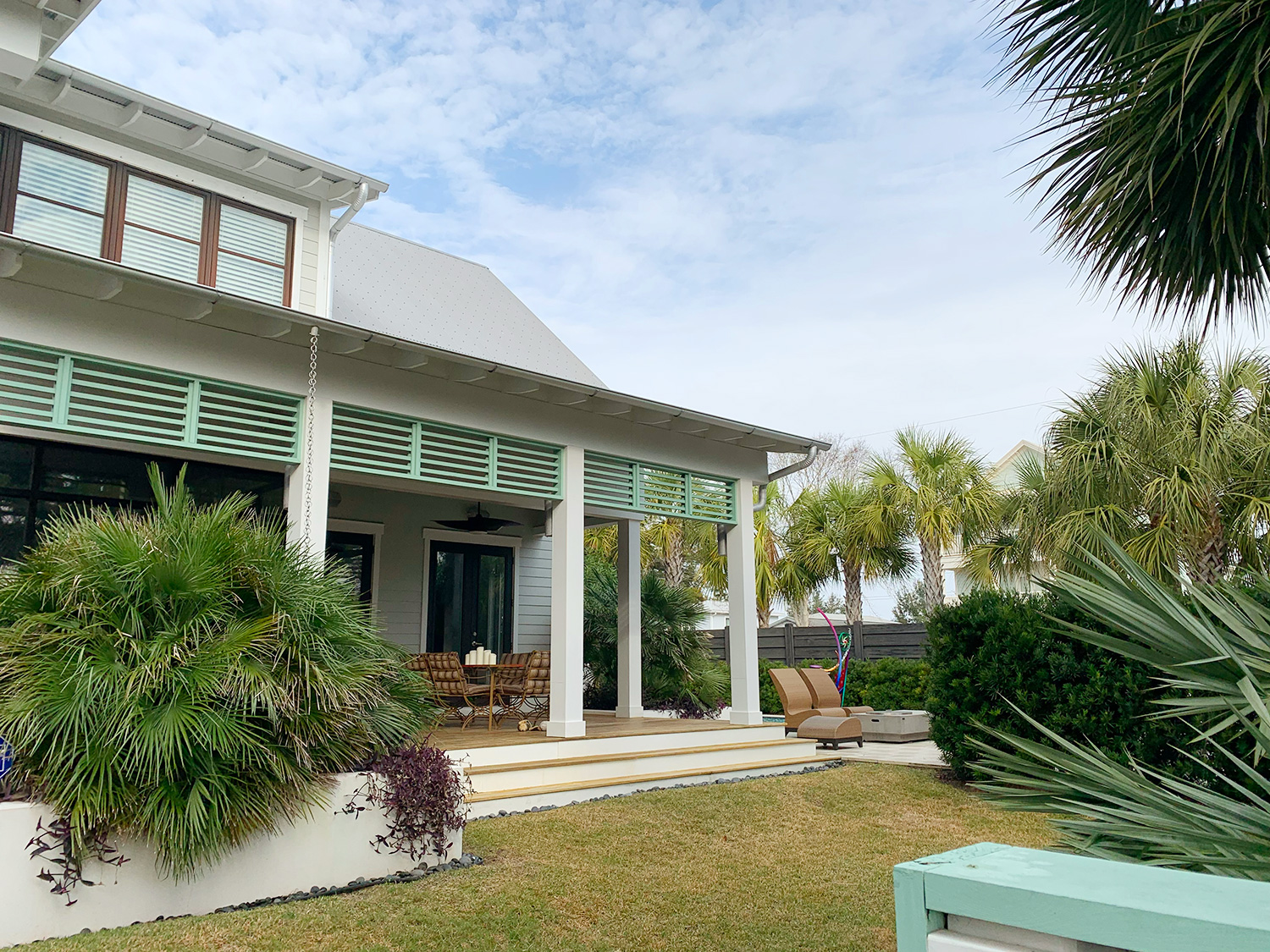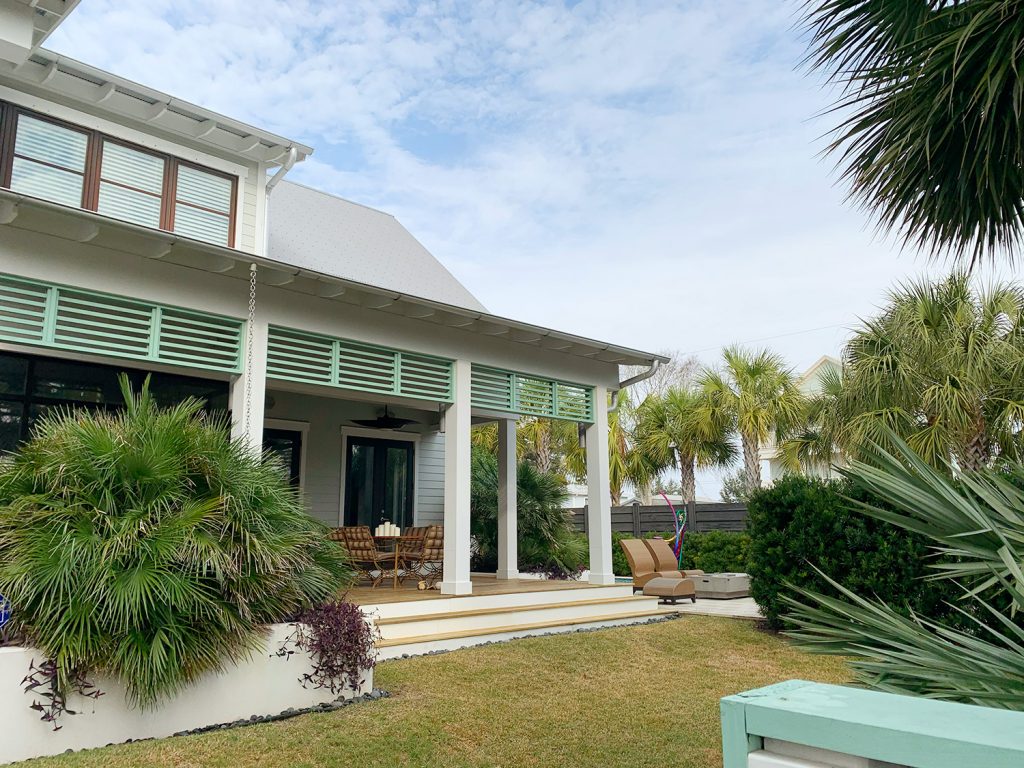 We also referenced some of our spring break trips to Florida from past years, including the one from 2018 that we declared our best spring break yet. Although last year's trip to the same Fort Lauderdale-ish area was equally good.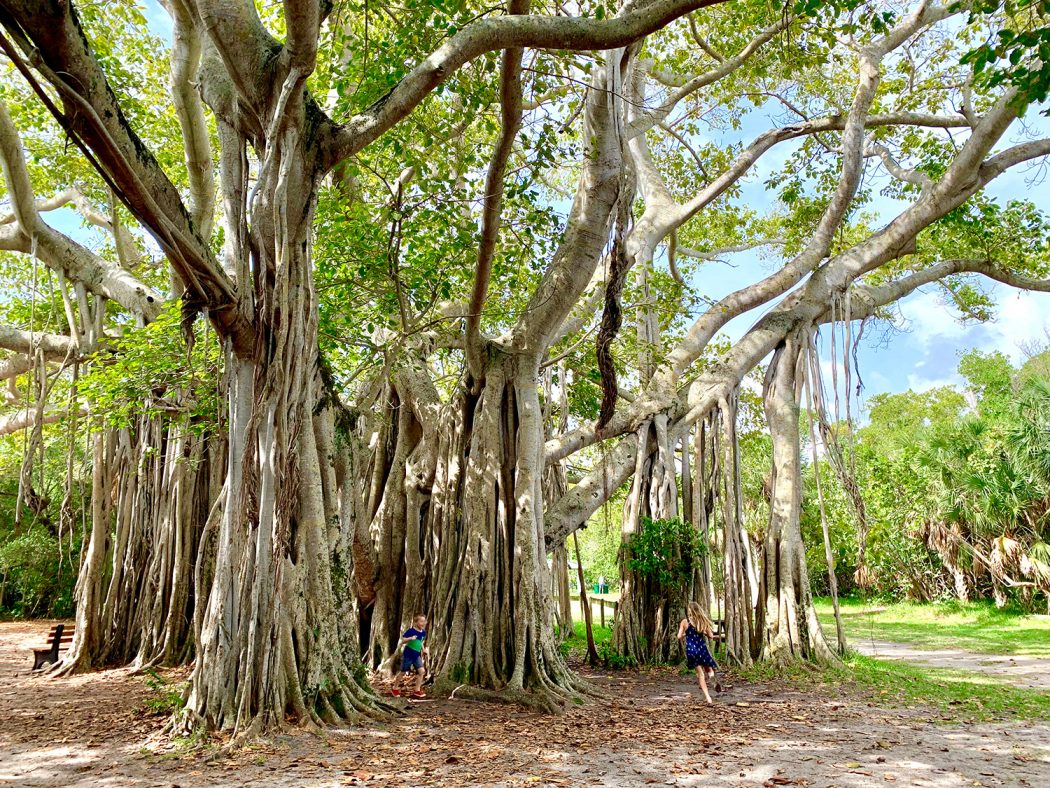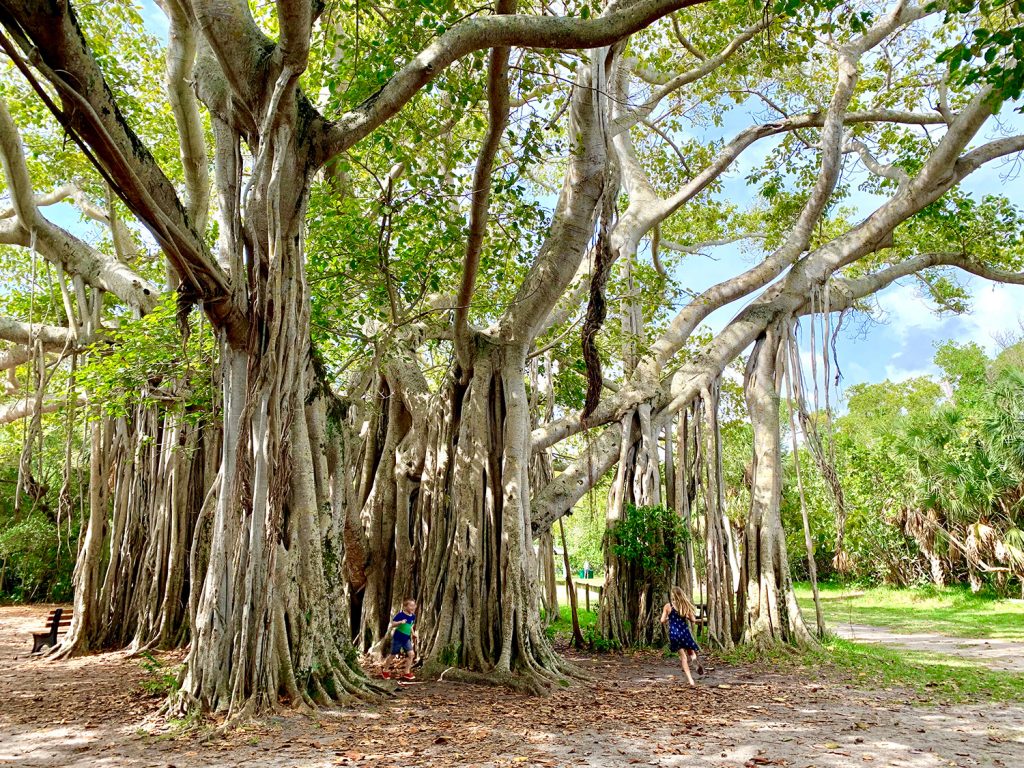 I also promised a link to Episode #95 from two years ago when we first voiced our feelings about our current house feeling too big for us. We've also talked with others on the podcast about downsizing, like Dana Miller in Episode #33 and Shavonda Gardner in Episode #106.
Sherry also wanted me to throw in this picture of one of the two (YES, WE STILL HAVE TWO!) seashell-shaped sinks that we still have in our house. They both live in the hall bathroom upstairs. They're just one example of how our current Richmond house (even after living here 7 years!) still has some projects left on the list.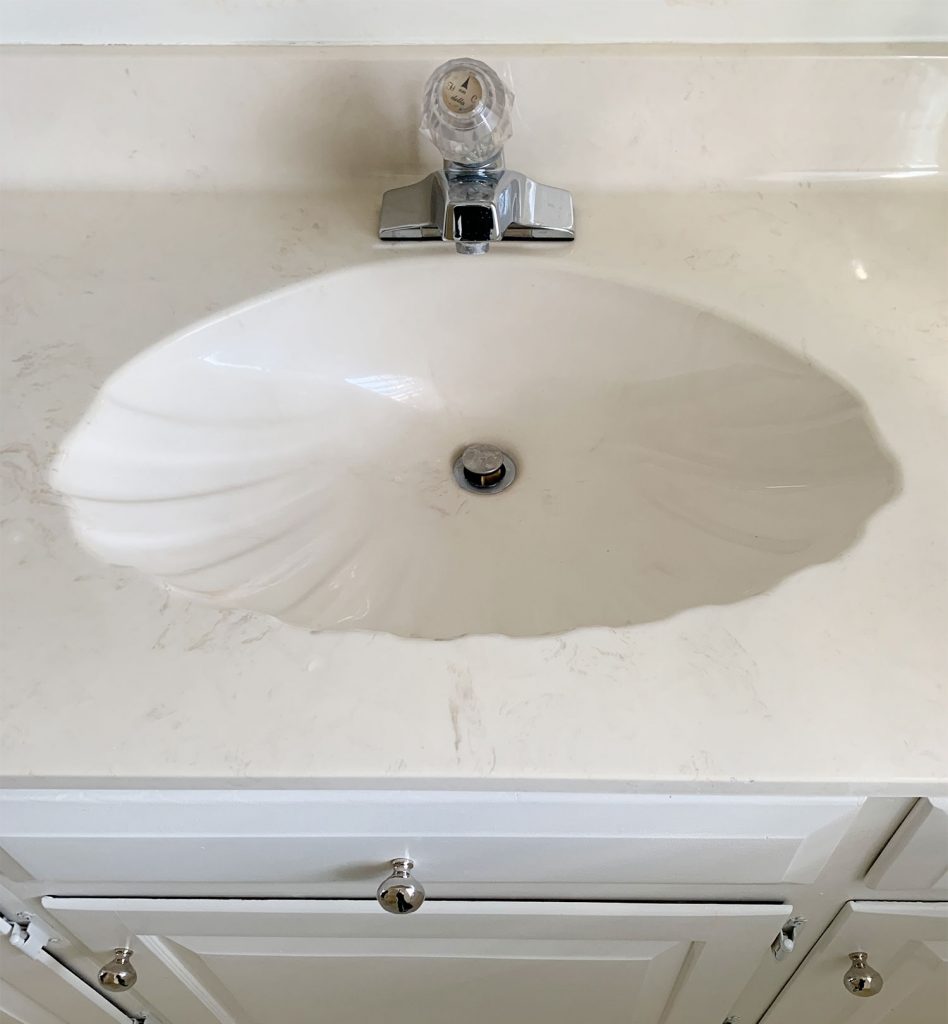 And as complicated as our flights back home were, we felt pretty dang lucky to bump into our friend Traci from Beneath My Heart during our first layover in the Charlotte airport. She had come in from Nashville (and we had flown in from Richmond), but we ended up standing three feet away from each other at the same gate by sheer coincidence!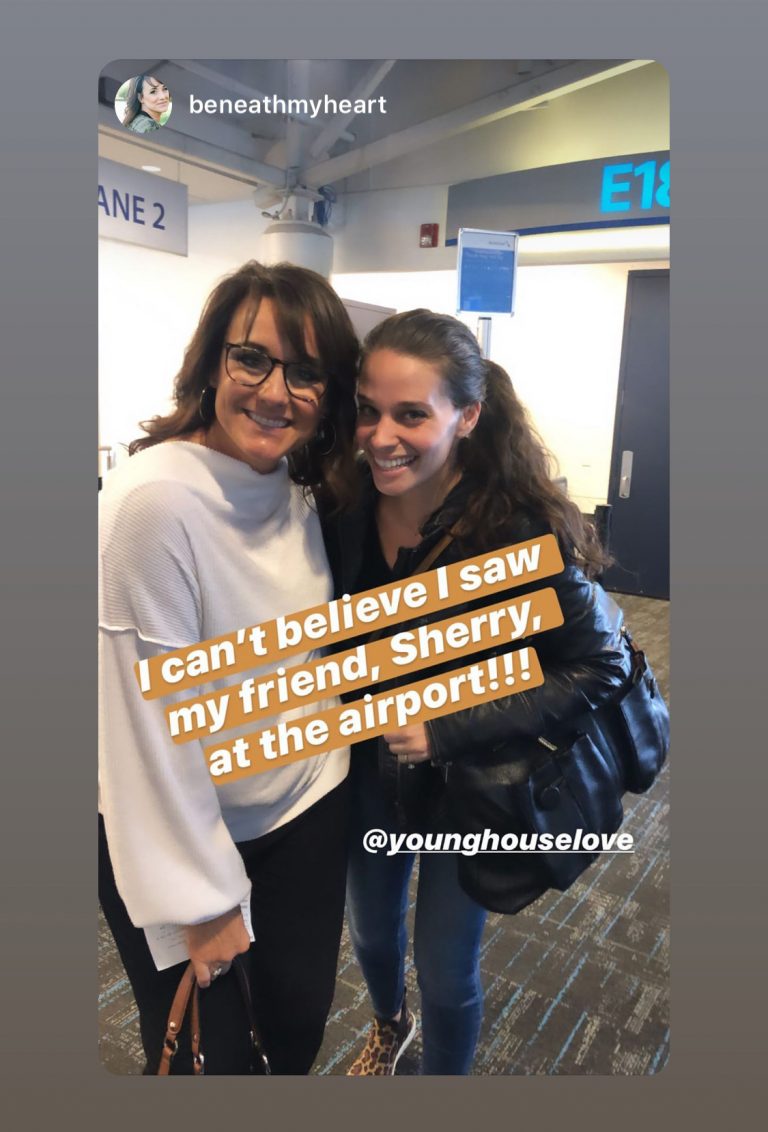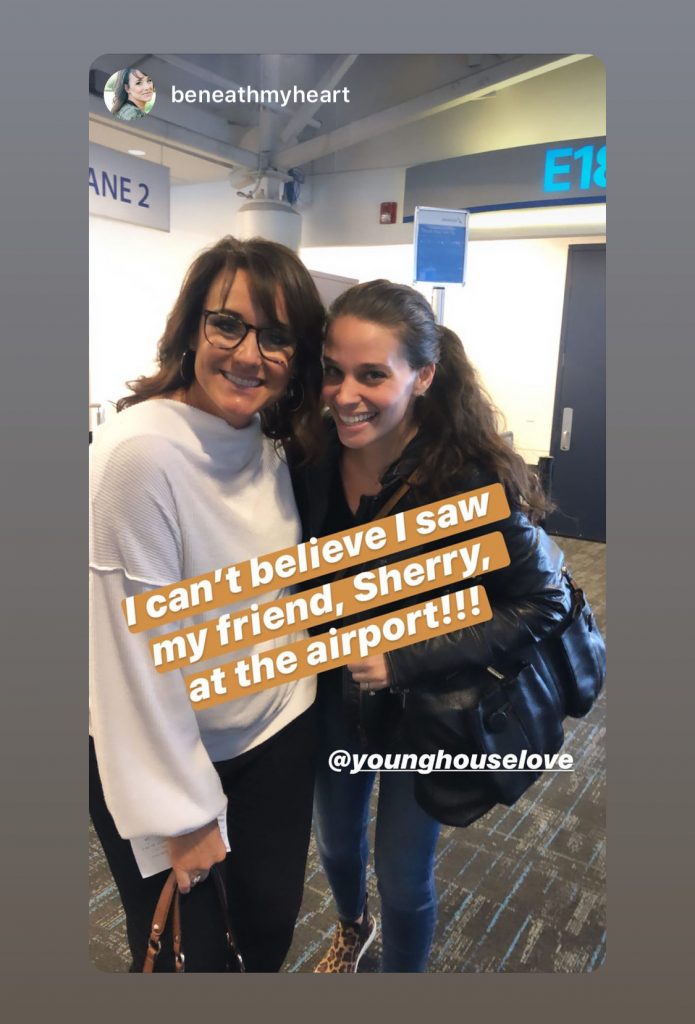 We're Digging
Here are the two reads that Sherry recently enjoyed: 99% Mine and The Hating Game, both by Sally Thorne.
And here's that Malcolm Gladwell book, Talking To Strangers, that I'm looking forward to reading after hearing this episode of his podcast, Revisionist History.
It's audio from an interview that he did for Oprah's Super Soul Sunday, which we were featured on very briefly a few years ago in our second house (it was filmed the morning that Sherry threw out her back, hence the waddling).
The official clip OWN has on YouTube doesn't include the introduction where our names actually tumble out of Oprah Winfrey's very own mouth. So, like the nerds we are, we captured them on film in this short clip.
If you're looking for something we've dug in a past episode, but don't remember which show notes to click into, here's a master list of everything we've been digging from all of our past episodes. You can also see all the books we've recommended on our Book Club page.
And lastly, a big thank you to Rothy's for sponsoring this episode. Visit Rothys.com/YHL to check out their latest style and get free shipping on all orders and returns.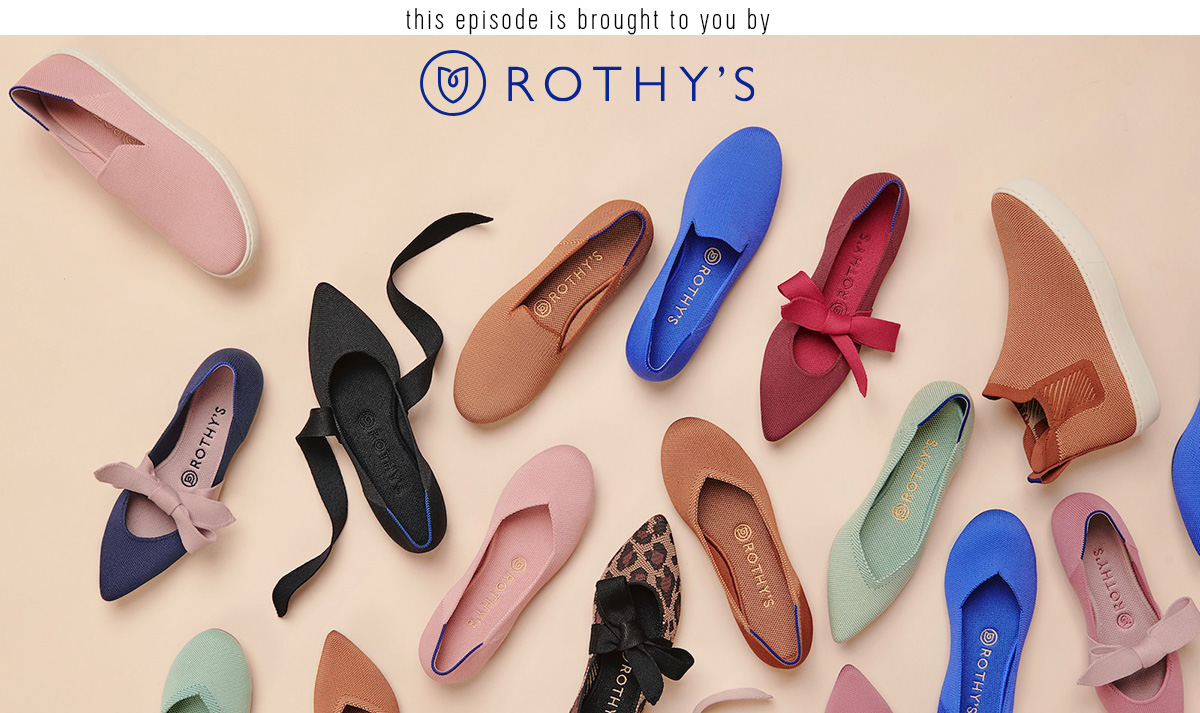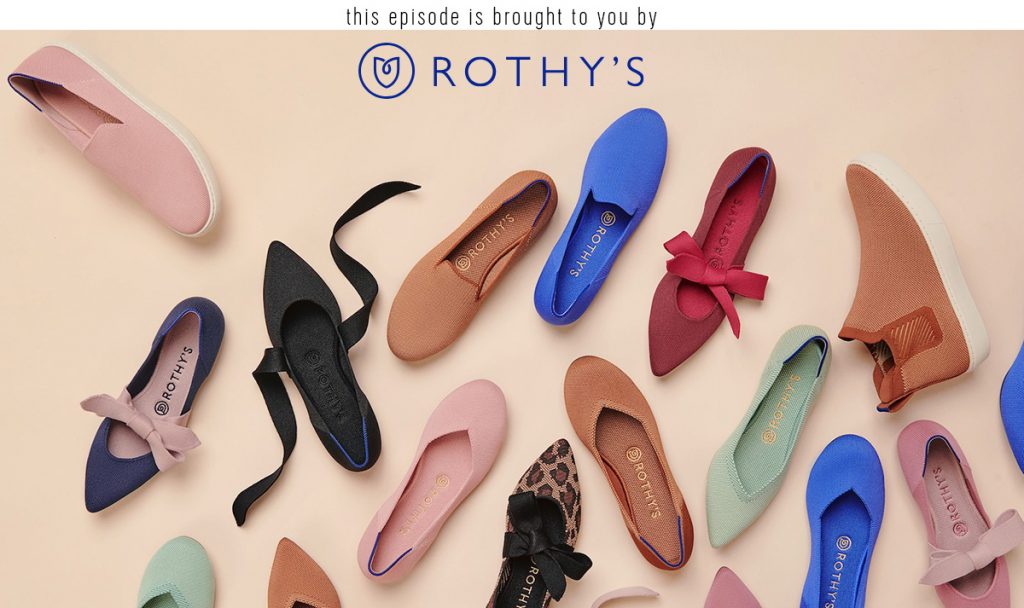 Thanks for listening, guys!
**This post contains affiliate links, so we may earn a small commission when you make a purchase through links on our site at no additional cost to you.