We've been on a rollercoaster with those diamond paned doors that we hunted down for our duplex renovation. There was a pretty disappointing low followed by a surprising high, so we're looping you into the whole thing this week. Also, how come some home improvement professionals seem to be playing hard-to-get sometimes? Unreturned phone calls, missed appointments, and straight-up ghosting seem to be all too common, so we asked a contractor why this happens and what people can do to get better service. Plus, we explore some weird new "smart" gadgets for your home, the trendy new place for paint, and John gets swindled by a sponsored post.
You can download this episode from Apple Podcasts, Google Podcasts, Stitcher, TuneIn Radio, and Spotify – or listen to it below! Then use this page to check out any links, notes, or photos we referenced. Note: If you're reading in a feed reader, you may have to click through to the post to see the player.
What's New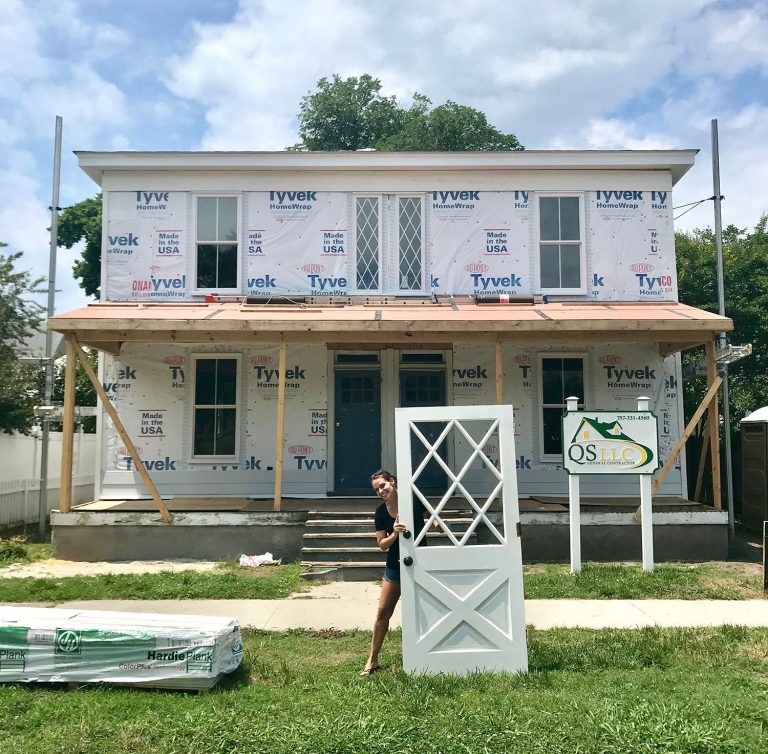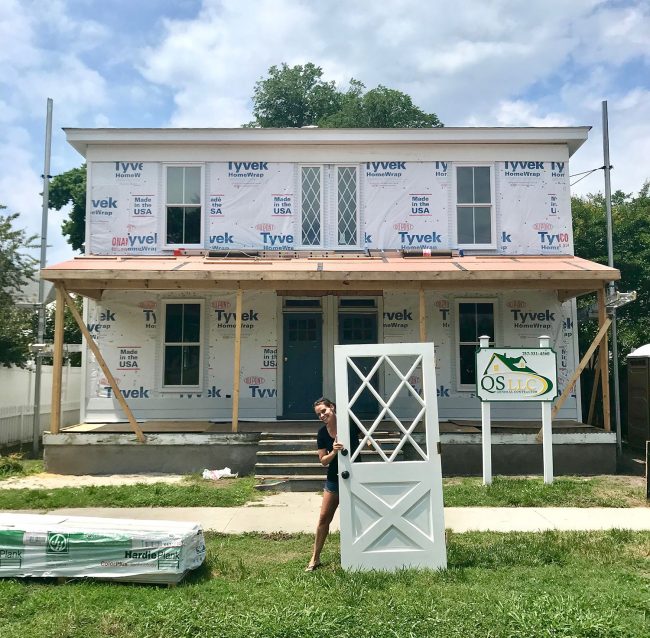 Above is the first diamond door we secured, thanks to Amy who brought it down from Pennsylvania while taking her daughter to a soccer tournament (you can hear the whole story and an interview with Amy in Episode #100).
Below is a peek at the second diamond door, which I drove to North Carolina to pick up from Rebekah. Here you can see the big metal plates that were installed at each corner to hold the door together.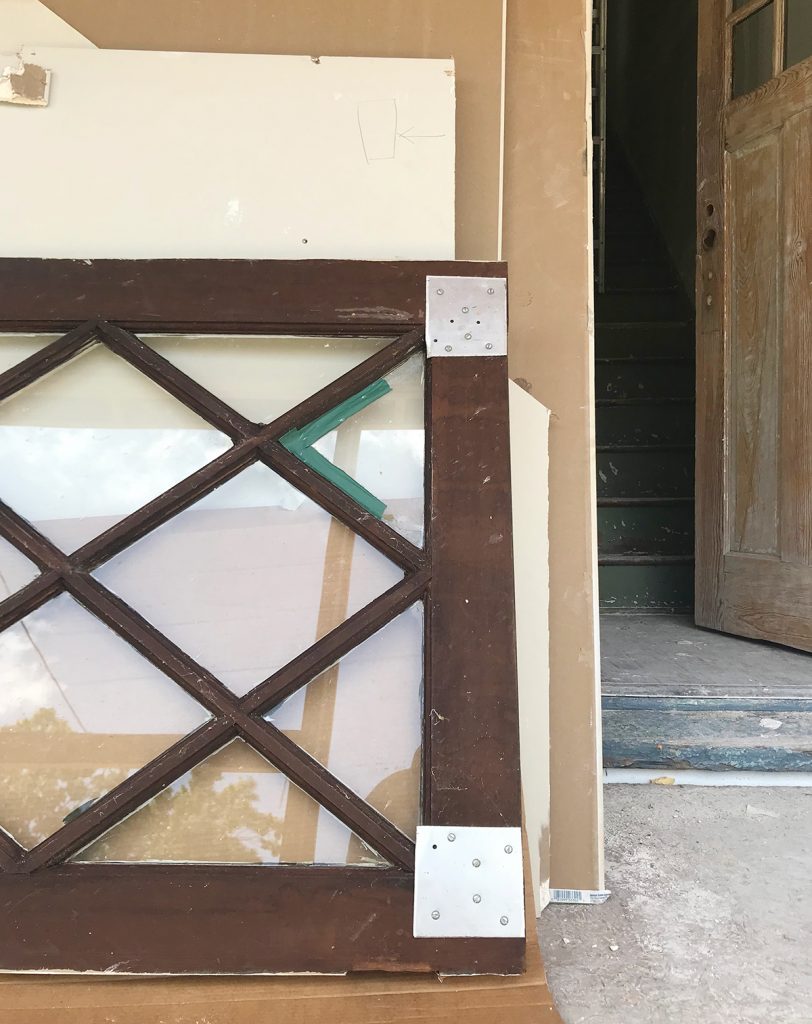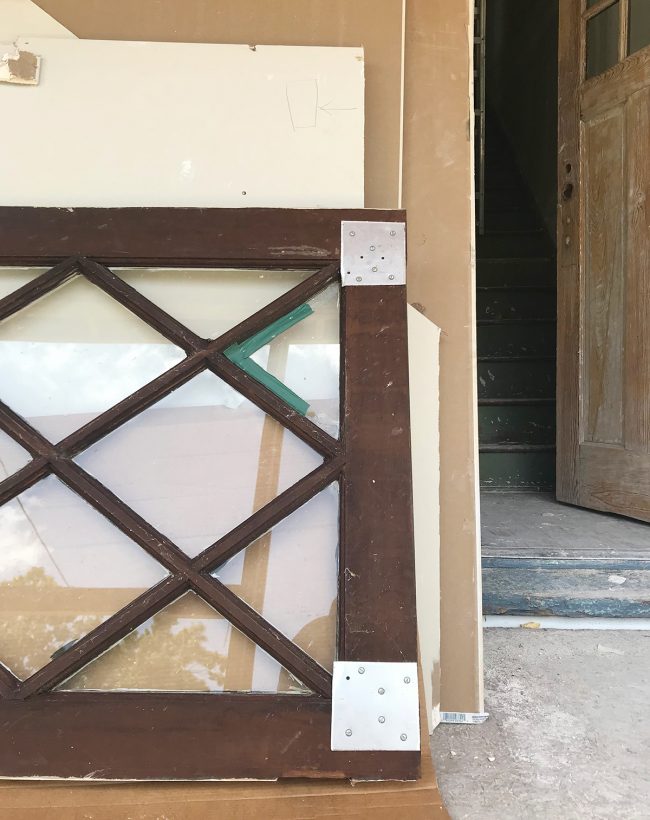 But the happy ending is that this is the dutch door we got from Cathy in Northern Virginia (with the help of her mom, who was coming to Richmond for an appointment). Huzzah!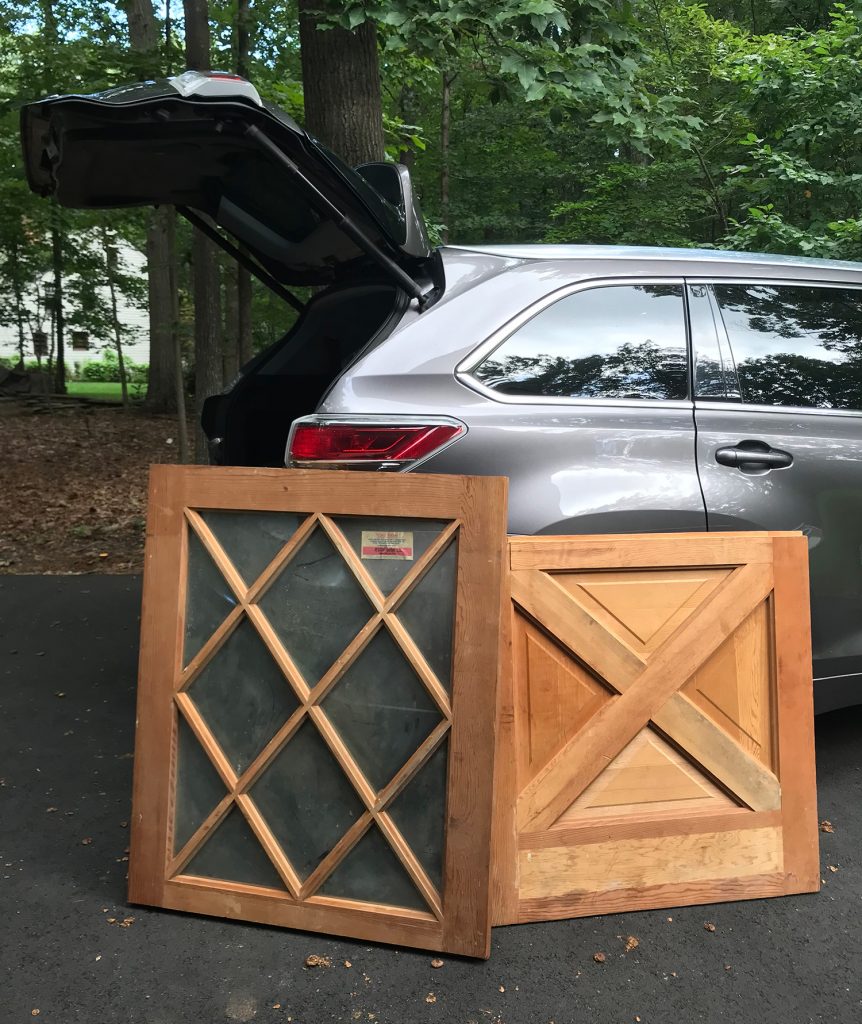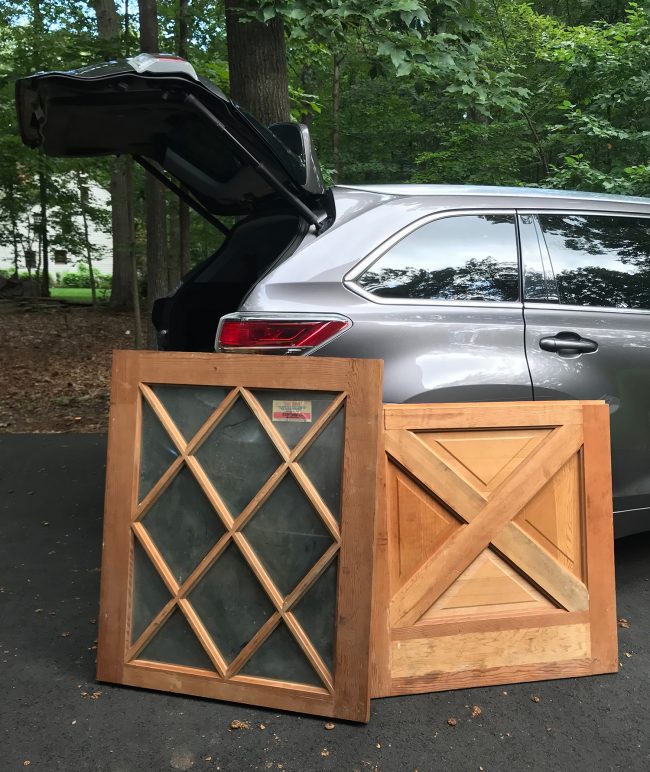 And for reference, here's a view of the backyard where the doors are going – including the first one that got hung last week! It's the same as the door in the first picture, that's just the backside of it (which was painted a dark green). But you know what we want to do with it, right?! MINT.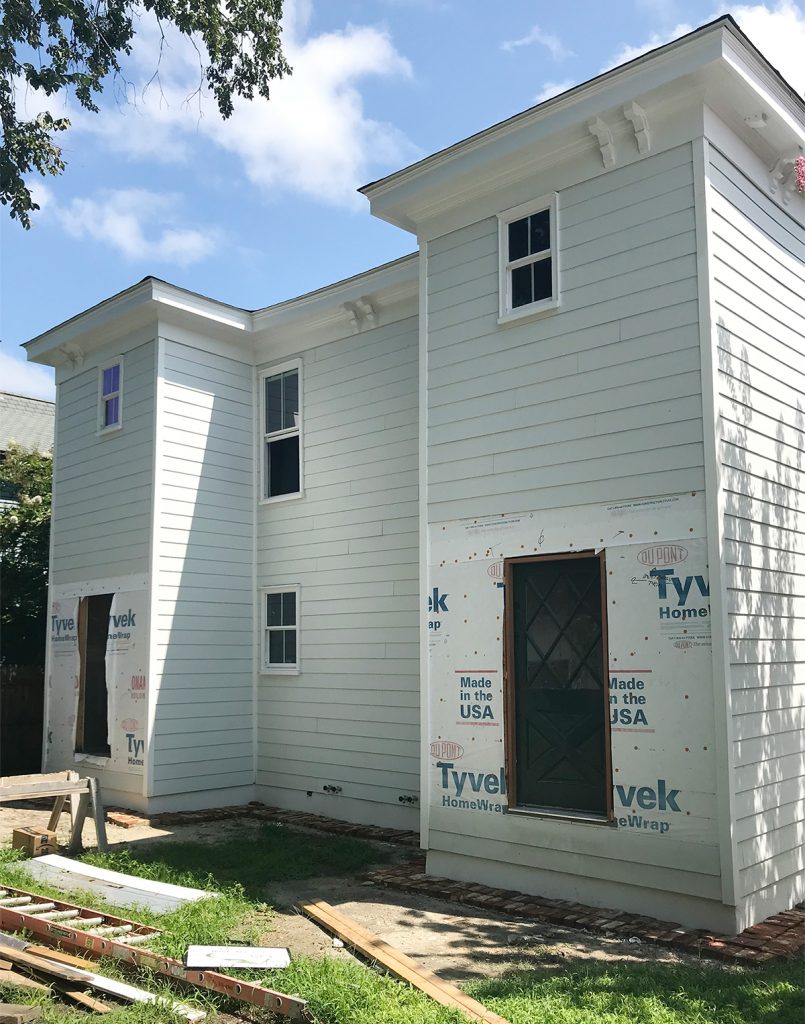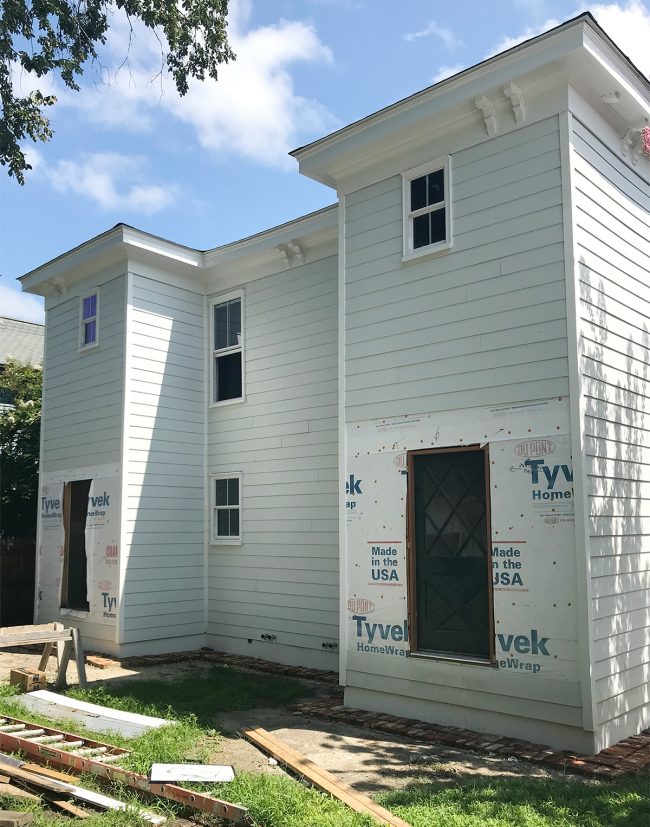 We're also adding a tin awning over it. Can't wait to share the photos when they're hung.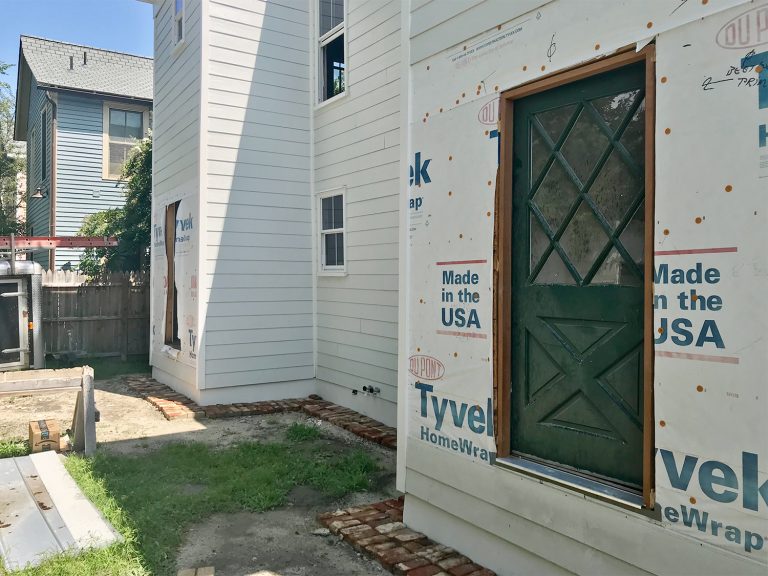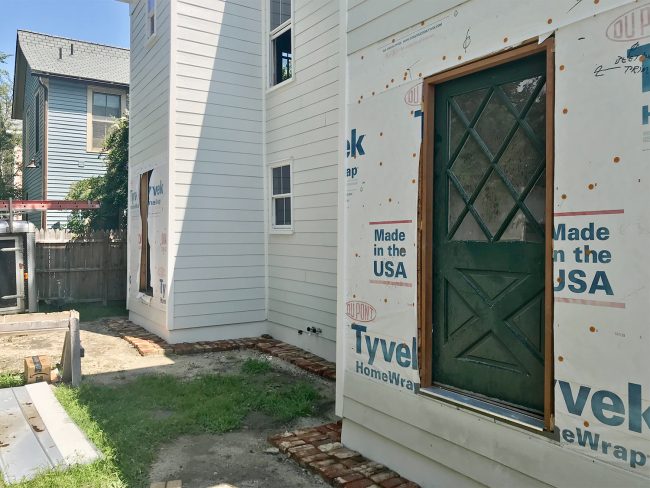 What's Not
Listener Questions
If you missed some of the original discussions that invited these latest listener questions:

In Episode #63 Sherry shared her best tips for negotiating with contractors.
In Episode #68 we talked about how to find a good contractor or handyman (we still get this question a ton, but we dove into it in detail in that episode for anyone still asking us to cover that)
And in Episode #104 we interviewed our contractor, Sean, to learn how to be better clients in order to get renovations done more smoothly and maybe even for less money.

We also talked in Episode #103 about the challenges of getting our vintage pink stove repaired.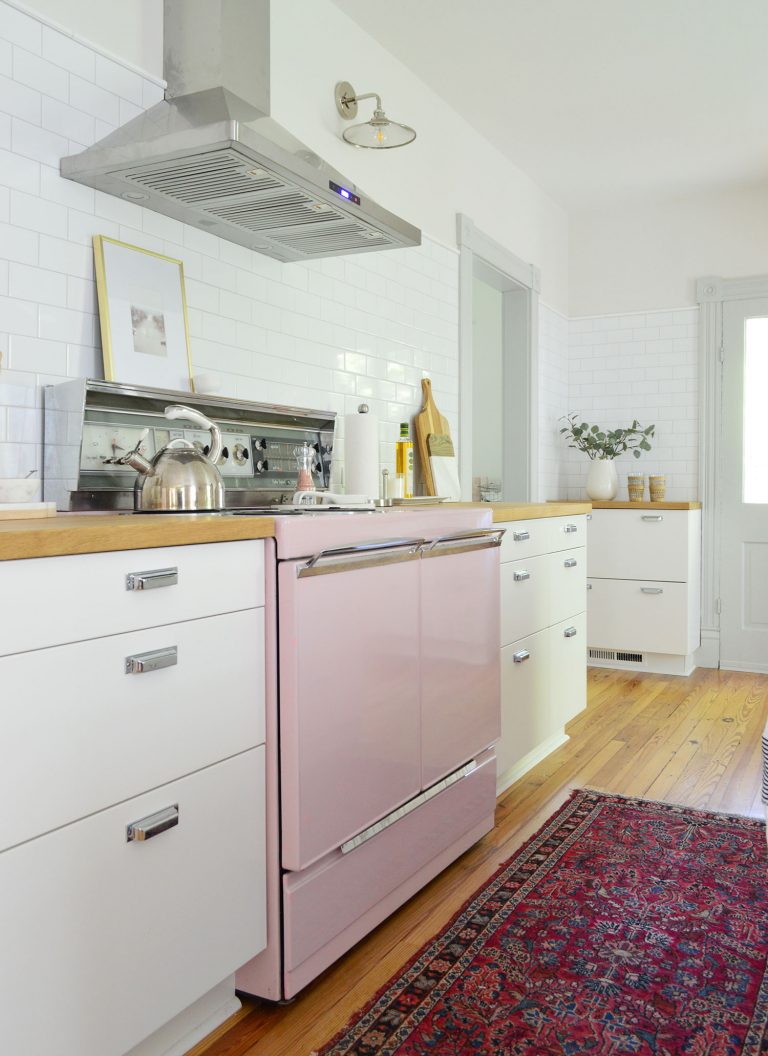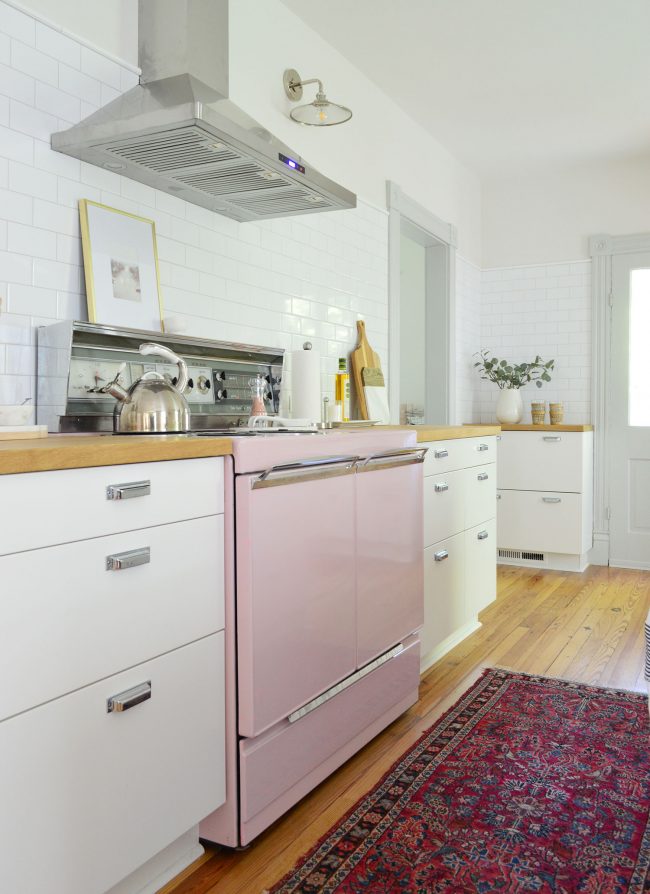 We're Digging
Above is the MagnetMount phone holder I got suckered into buying. I definitely like it, but I'm kicking myself for falling for the whole ticking-clock thing. Also, speaking of hustle, the hundred dollar bills just casually laying on the dash in that product shot are killing me.
Here's a similar product from Amazon that's HALF the price and comes with TWICE the number of mounts. It's well reviewed too, so if I could go back in time, I'd grab this one.
Speaking of classy photo styling… here's the DropStop that Sherry was digging. The package comes with two of them and they blend super well with our black seats. Best $20 we've spent in a while!
If you're looking for something we've dug in a past episode, but don't remember which show notes to click into, here's a master list of everything we've been digging from all of our past episodes. You can also see all the books we've recommended on our Book Club page.
And lastly, a big thank you to Annie Selke for sponsoring this episode. Their 20% off Labor Day sale is running August 29 – September 5th across their entire website. Plus, you can visit annieselke.com/YHL to get a look at their new fall collection.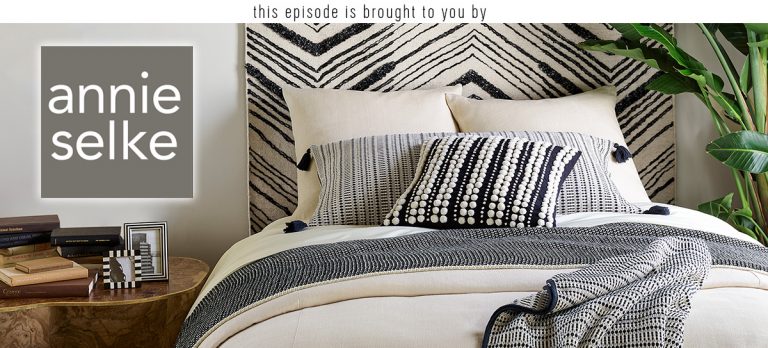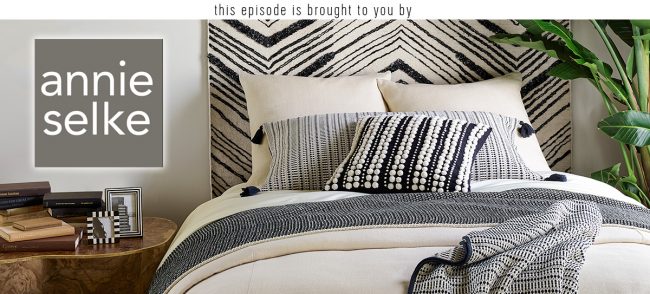 Thanks for listening, guys!
*This post contains affiliate links*