Psst- Sorry for the slightly belated post this morning, two out of the three human members of our household have the flu. Boo!
For those asking where February Superlatives went, here they are! We were just in Hawaii the week they were "due" so they carried over to this week. And boy are we glad February is over. Well, not the part where we ended it basking oceanside in 80-degree weather, but the part where our heads were spinning from three weeks of secret book project-doing and photoshoot-ing. Yeah, we're glad that's behind us. But since we survived all that (and lived to tell the tale!) in addition to prepping for a presentation in Portland while keeping our kitchen reno going, we can't help but do our regular look back at what these 29 jam-packed days held (in yearbook superlative style, of course). We even tossed in some never-before-seen stuff for kicks. Oh and you can check out all of our monthly superlatives dating back to January 2011 right here (where you can peruse a year's worth of projects in just 12 posts).
Most Hooked Up: Clara, who earned a special spot to hang up her coat when Sherry repurposed an old brown rail hook and spray painted it white as part of her Dude Get On That Already challenge.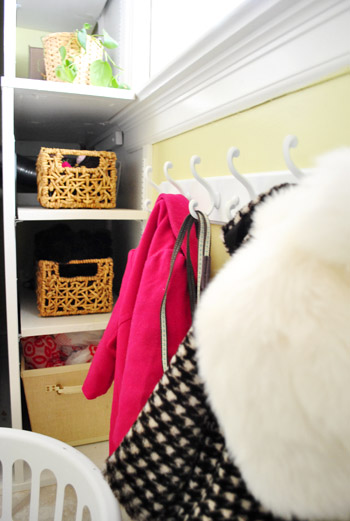 Brightest: These horse bookends, after they were given the yellow spray paint treatment as – you guessed it – another Dude, Get On That Already challenge.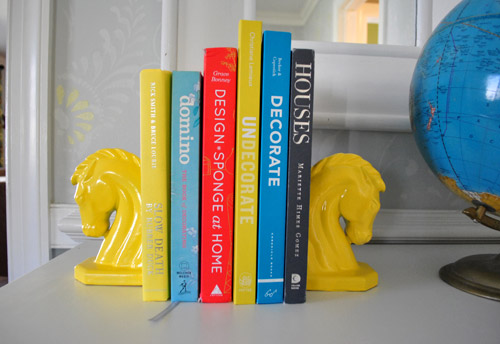 Best Cover Up: The patch job we did on the holes in our ceiling (where our old fluorescent light fixtures once were). "Best" might be a bit strong, since our process kinda involved more than a few globs of spackle raining down on Sherry in the process (and yes, we caught it on video).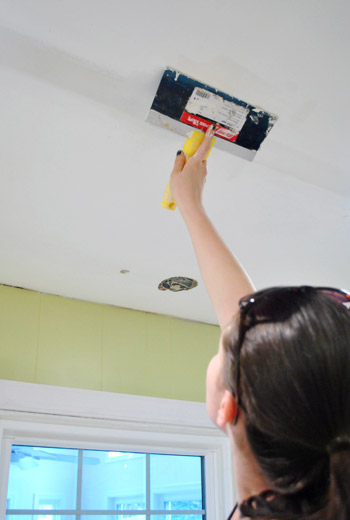 Best Cover Up (Runner Up): The cover I built to conceal our range hood. Man it's funny to look back on this thing all raw and unpainted.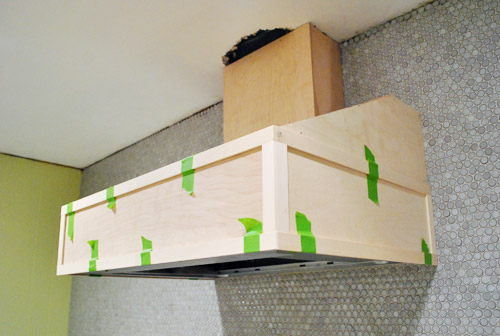 Best Supporting Role: The brackets that we chose to keep our open shelves from falling off of the wall. We know not everyone is on board with them (to bracket or not to bracket is a debate for the ages!), but we love 'em.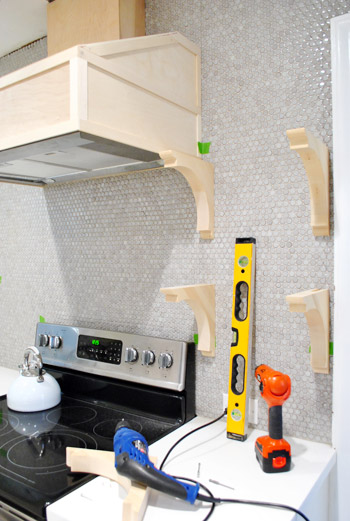 Most Open Minded: Us, once we finally got our open shelves hung up in the kitchen. It was pretty much love at first sight.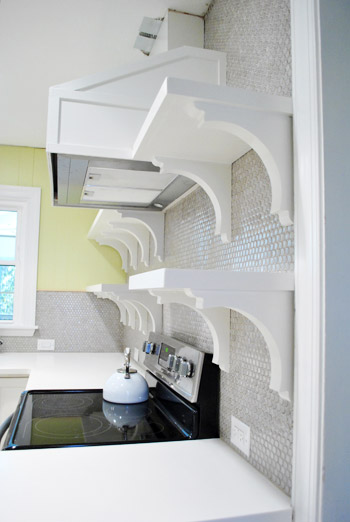 Most Improved: Our open shelves, once they actually got filled up with dishes, glasses, serving bowls and a decorative item here and there. Unloading the dishwasher was never so fast. The verdict so far on living with open shelves: we love 'em!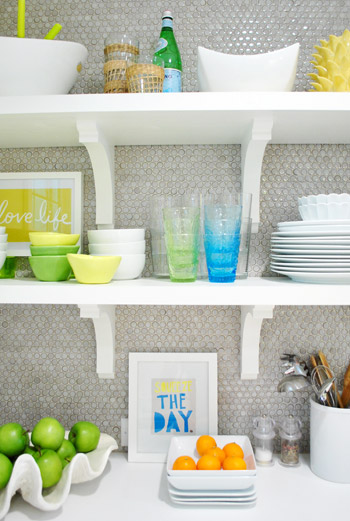 Biggest Quack: The wooden goose that we (finally) hung up next to our front door.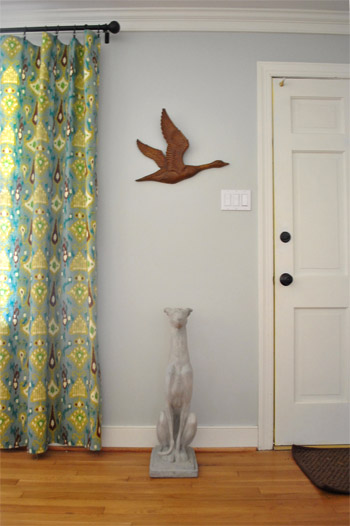 The Close Call Award: Re-installing the crown molding in our kitchen, during which we nearly ran out of the existing molding scraps (which would've meant redoing the entire room, not just the missing sections). Phew!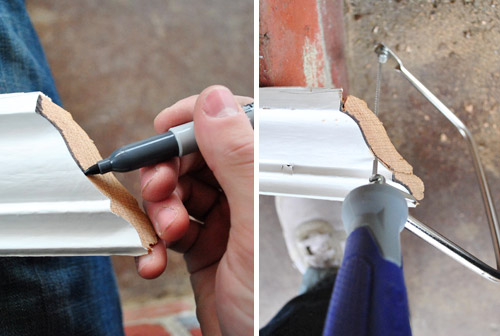 Biggest Splash: The new art we hung in our kitchen, featuring a very colorful swimmer (and some imaginary fish that both Clara and some of you guys can see).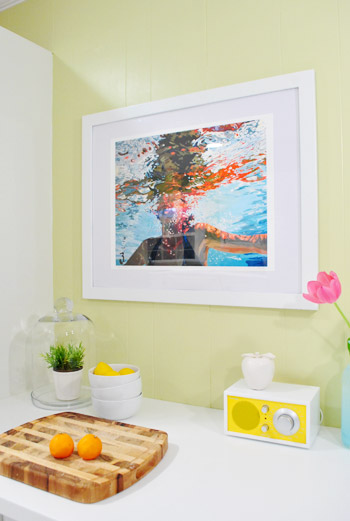 Blingiest: The light fixture that we ORBed and hung above our kitchen sink, which had been sitting around the house for about eight months just waiting or the perfect home.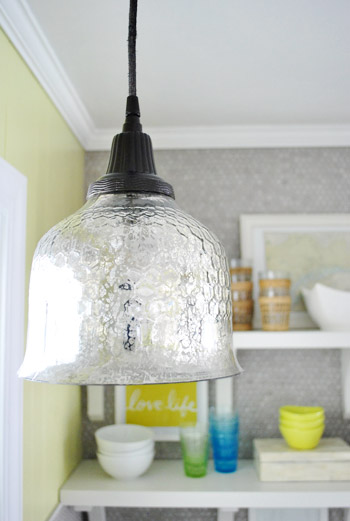 Blingiest (Runner Up): Our backsplash tile, after we used some elbow grease and haze remover to bring its sparkle back (see how hazy it is on the left and how shiny it is on the right?).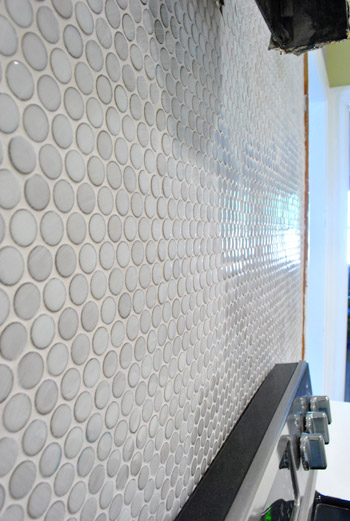 Freshest: These tulips that added a nice burst of it's-almost-spring to our kitchen.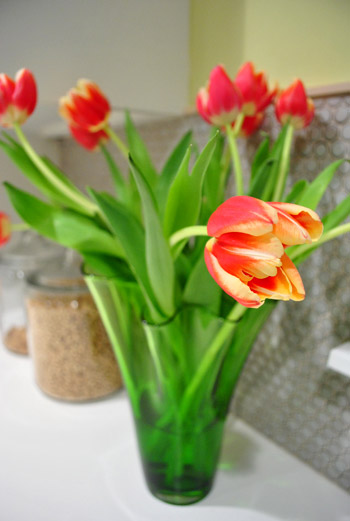 The "It's About Darn Time" Award: Our dishwasher, for finally getting the upgrade from bisque to matching stainless steel.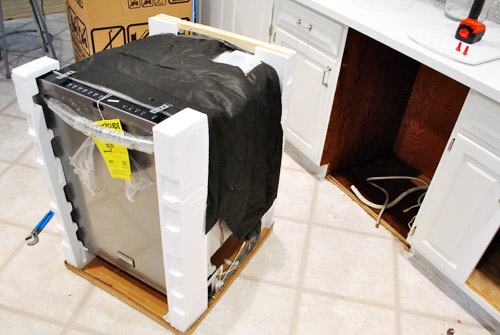 Biggest Potty Mouth: Me, for blabbing on and on about replacing the wax ring under the toilet in our hall bathroom.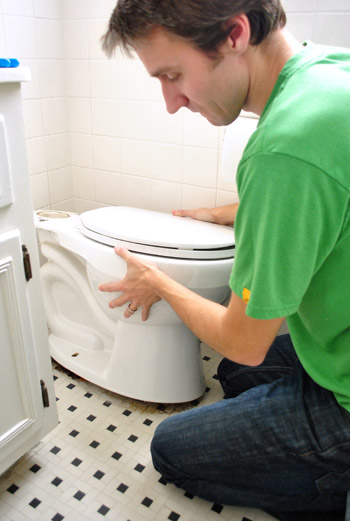 Biggest Smash: Poor ol' Ramsy, our ceramic ram head that was our one major casualty of the book photoshoots. RIP little buddy.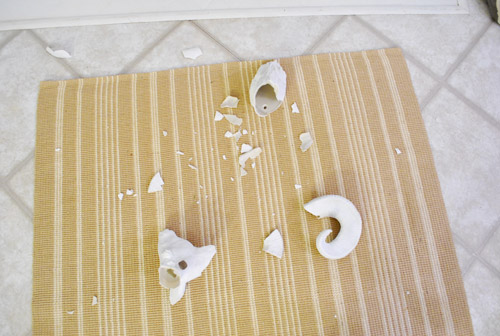 Most Organized: Sherry. At least she's feeling that way after falling in love with her new non-grocery-coupon sorting folder.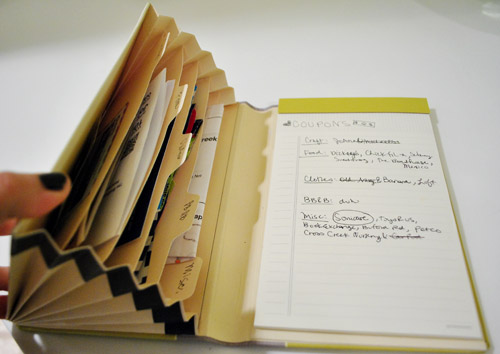 Least Organized: Our tool drawers, which are still a mess – but at least they're housed in a cabinet again (rather than being splayed out on our daybed). All it took was cutting down the old wall oven cabinet from our kitchen and re-situating it in our sunroom.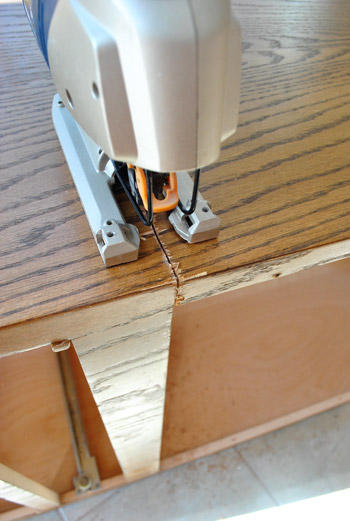 Class Clown: Us? No, this should probably go to the performers of the Richmond Comedy Coalition who had us giggling during their Richmond Famous improv show where we "guest starred" back in January. Though maybe Sherry should get the prize for "Weirdest Underwear Story."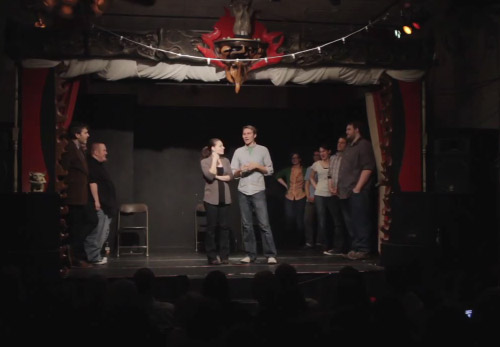 Most Flattering: The people of Portland, for truly going out of their way to make us feel welcome and special in their city. We still can't express how fun it was to meet a bunch of you and how flattered we are by the lengths some of you went to pop in for a visit while we were at the Portland Home & Garden Show. Best. Readers. Ever.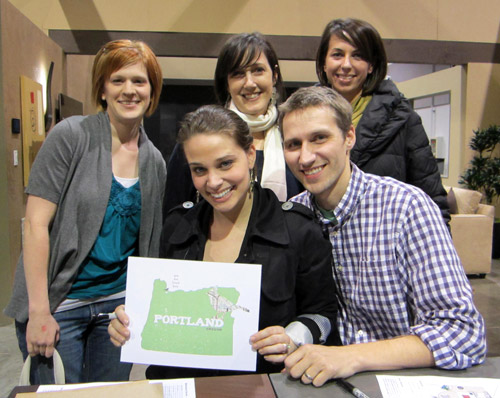 Biggest Beach Bum: Clara, who couldn't seem to get enough of the ocean (which is her preferred term for the beach, by the way) on our first ever vacation from blogging in Hawaii.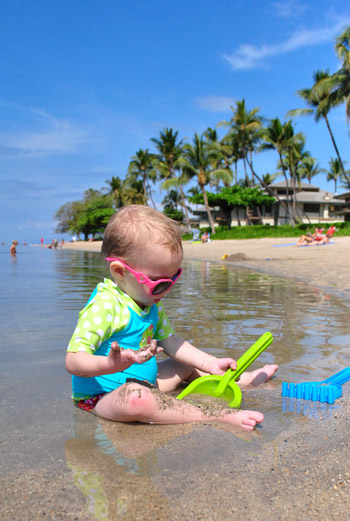 Longest House Guests: The book photography crew who essentially house-crashed us for three weeks, but took such great photos for the book that all the chaos was completely and utterly worth it! Our house is still far from back to normal, but we'll get there… someday. Maybe by the time our book is out in October…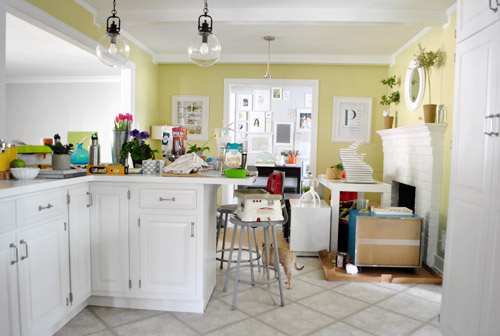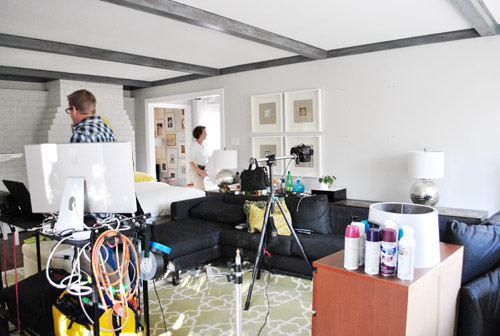 What did you guys squeak out in the short month that is February? Was yours as jam packed as ever? Have you ever made a list of accomplishments to look back on? Feel free to use the comment section of this post to list what you've done (or just toss out a few highlights). It's so nice to take a break from adding things to the to-do list for a second, just to look back and appreciate the things you've victoriously completed. We totally think it helps us keep up the ol' momentum!