Last Monday, a surprise snowstorm (in the middle of a super mild winter) made for this picture out of our living room widow: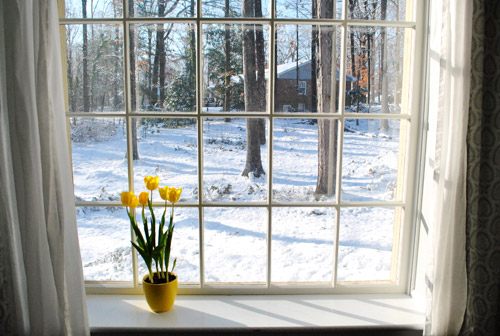 And Clara went outside and had fun doing this: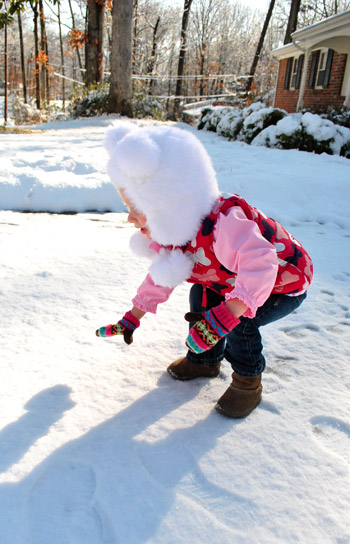 Fast forward about a week, and our view looks more like this: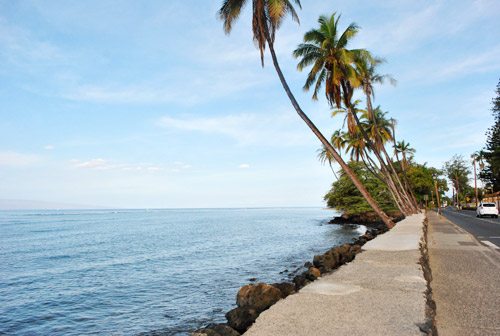 And Clara's sporting a different kind of outfit: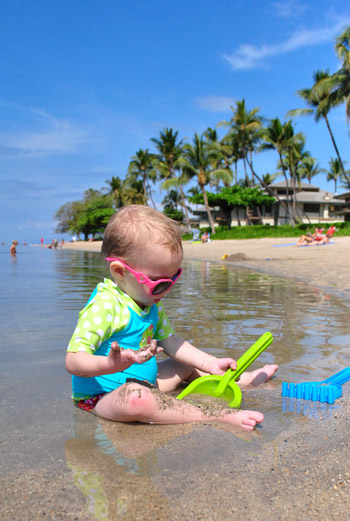 Yup, true to our anniversary resolution, we snuck off to Maui, Hawaii to celebrate finishing our book, our impending five year anniversary (in July), turning 30 (I will in March and John already checked that box in November), and any other celebration-worthy excuse that we could think of (Clara's first four syllable words: escalator, helicopter, and anemone!). It's actually the first time we've flown somewhere on a real vacation since our honeymoon to Alaska back in 2007, and it's the first time we have ever announced that we're taking a week off from blogging in the entire 4.5 years since we started this whole shebang.
We know – gasp!
We do plan to post a pic or a quick note here or there throughout the week about our little island adventures (and a few things that we wrote up to share before we left, like some small kitchen progress). And we lined up a pretty sweet giveaway (valued at nearly $500!) for you guys, which will go up sometime tomorrow (Monday) – although not necessarily at 10 or 2 (we're 5 hours behind our normal schedule here in HI). But our main goal is to relax, unplug, show Clara a great time, and just generally seize the week that we're here.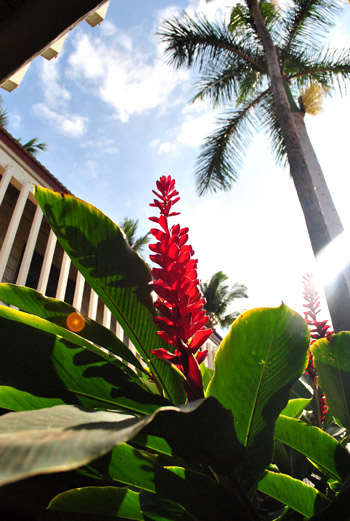 So we'll return to our regularly scheduled home improvement programming next Monday and will just be popping in every once in a while until then (so please forgive us if we're not actively answering comments). We can't wait to come back refreshed, inspired, and ready to tackle everything from the cork floors in the kitchen to the three untouched bathrooms, the walk-out deck we want to build, our big carport-to-garage conversion, the crown molding and wainscoting we're planning to add, a complete sunroom makeover, a total playroom makeover, and all of the other major projects mentioned at the bottom of this post that we chatter endlessly about when we lay in bed at night (yes, even here in Maui).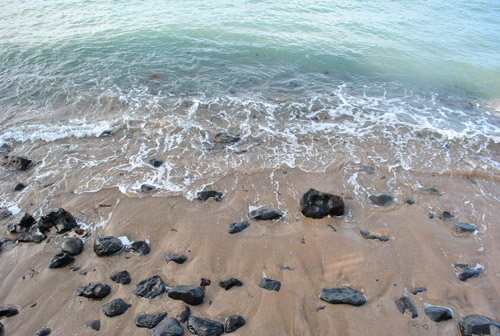 Oh and since Clara's here with us we'll have to share all the how-she-traveled and how-she-adjusted-to-the-time-difference details soon (maybe next week on Young House Life). Due to quarantine regulations, we couldn't bring Burger, which is why he's at home snuggled up to our house sitters (we have some friends and family members who are taking turns moving in to hang with him the whole time we're gone). You know we call him and talk through the phone at least twice a day though, right? Heck, maybe he can somehow inspire our house guests to lay some cork flooring while they're there (he's a pretty persuasive chihuahua). Here's hoping!
To any Maui natives or fellow vacationers: you better say hi if you see us out doing the whole dorky tourist thing! Just look for the girl whose legs are so pasty white that they actually look blue and there I'll be.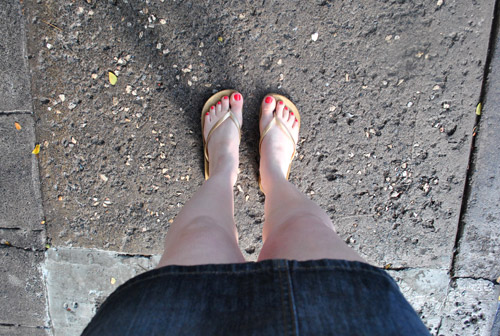 And yes, my skirt is twisted about three inches too far to the right. I can't be the only one who fights skirt-spin, can I?