It's that time again! When we take a moment to look back on all that we've done in the past month at a glance (and gather all the links in one handy place for ya). And of course we tossed in some never-before-seen stuff, just because we're over-sharers. This month felt pretty scattered since we did everything from finding secondhand night stands and starting to stencil some walls to building a 13 foot desk, altering a light fixture, framing out a mirror, making free art, and beyond. So let's take a walk down memory lane, with yearbook-esque superlatives. Why? Because that's our idea of a good time.
Most Pro-Banquette: Starting off the month with a half-baked idea to add a kitchen banquette.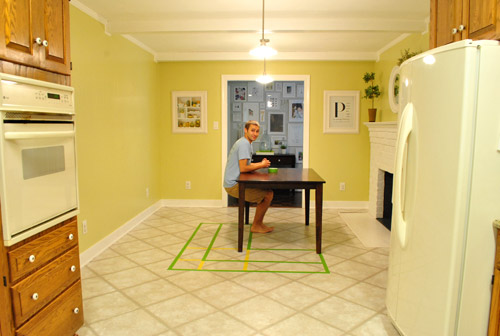 Most Pro-Banquette (Runner-Up): The continued discussion on the topic in this follow-up post, which included a reader submitted rendering (where I looked a little bit like a receptionist).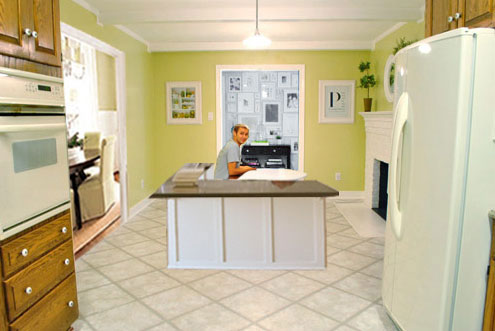 Least Pro-Banquette: Ending the month with the exciting revelation that we're over the banquette idea and happy to our true love: a peninsula.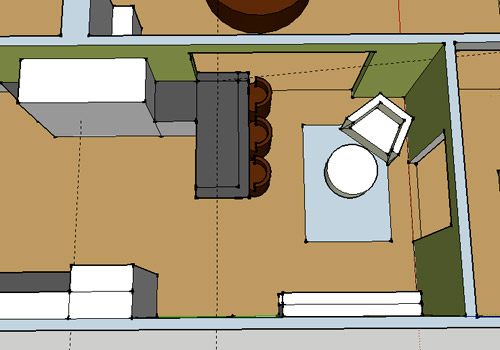 Weirdest Giant Metal Chicken: This girl (aka Beyoncé) that we spotted on our way to Delaware (if you don't know how she got her name, you must read this (warning: there's profanity, but it might be the funniest thing on the interweb).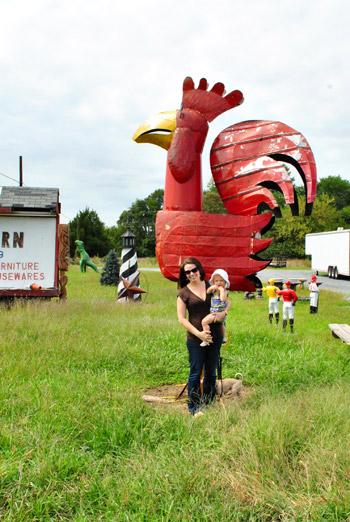 Best Deal: Our $11 yard sale night stands, which we added to our bedroom (along with a faux gold banding treatment on our bedposts).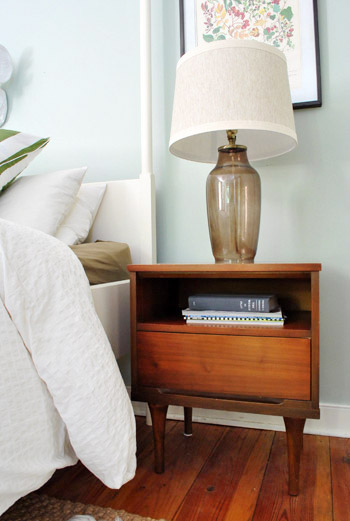 Least Appetizing: Our empty fridge after Hurricane Irene, which we refilled with a coupon-tastic trip to the grocery store. (Update on that: we put in a $250 "spoiled food claim" with our electric company, who actually accepts those – so we don't have to worry about insurance premiums going up or meeting a deductible at all – hooray!)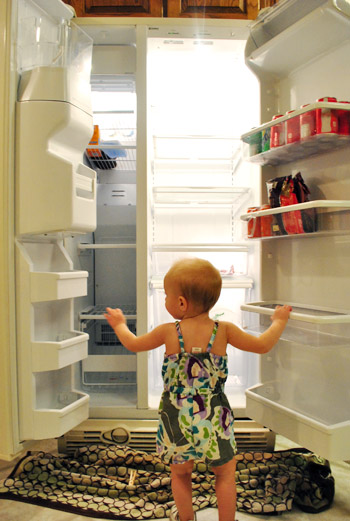 Most Improved: Our $1 (each) orange secondhand cabinets became slightly-taller, white office built-ins thanks to some wood and paint.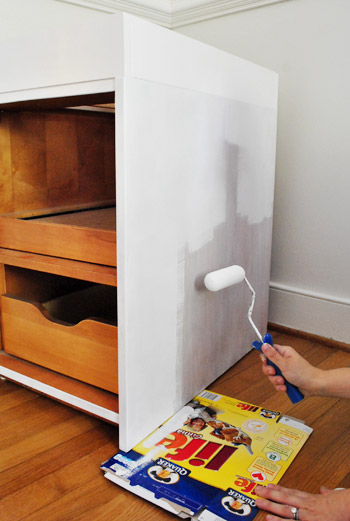 Most Tall, Long, Dark & Handsome: The 13-foot wood tabletop made for our built-in desk out of framing lumber and dark stain (for just 27 beans).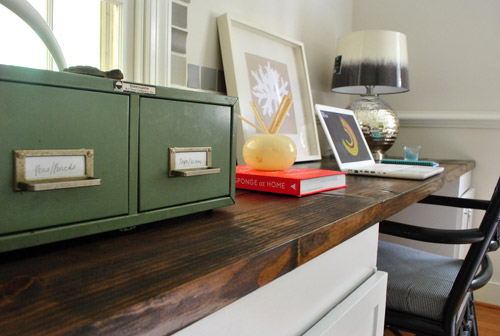 Most Inebriated: The walls in our office, after getting their Moonshine on (see what I did there? Moonshine is the name of the paint color, but also a reference to alcohol…).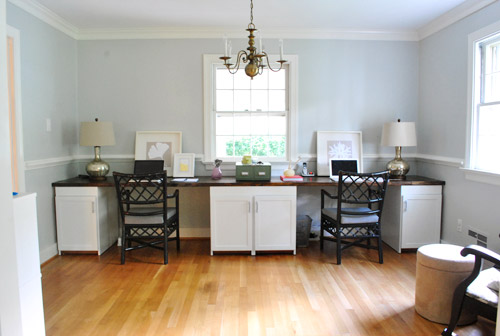 The Josh Groban "You Raise Me Up" Award: Our office light fixture, which got hung higher (no more head bumps for me), sprayed indigo, and covered with a discounted drum shade.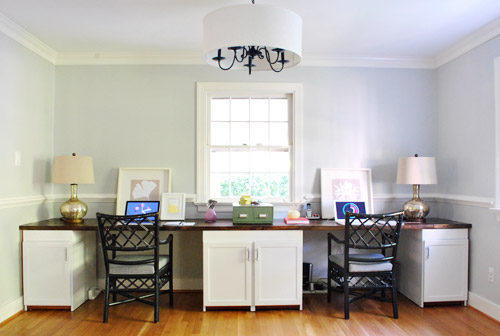 Most Grounded: The trim that we added to the bottoms of our desk to give it a more built-in look.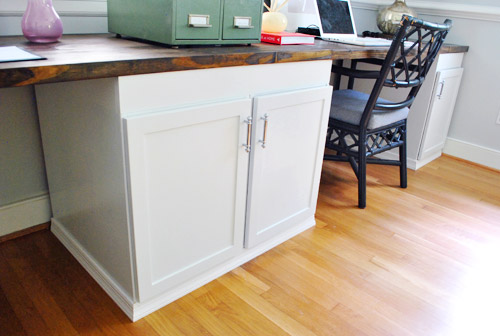 Most Secretive: These never before seen parts of our house that we hadn't highlighted before now, like our spaceship-like sunroom roof line: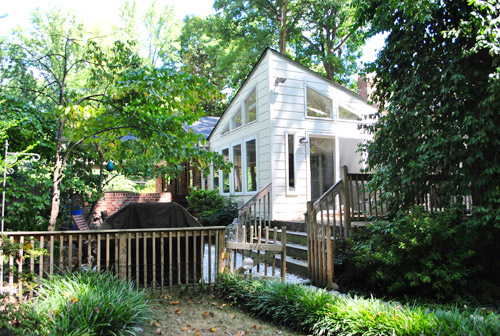 The "You'll Be Missed… But Not Much" Award: The tree growing on our house that we finally removed (to avoid any risk of foundation damage), along with trimming some overgrown shrubs nearby.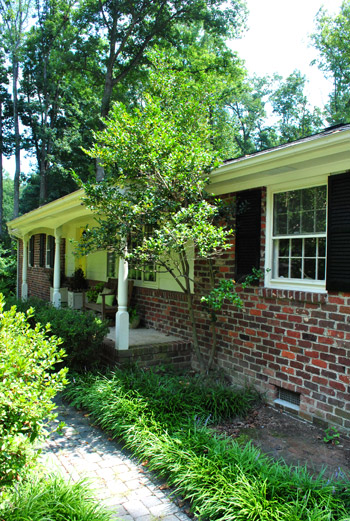 Most Persistent: Not giving up on this bathroom mirror framing project (even after a false start with too-small trim and, oh yeah, the whole thing crashing down after the first attempt).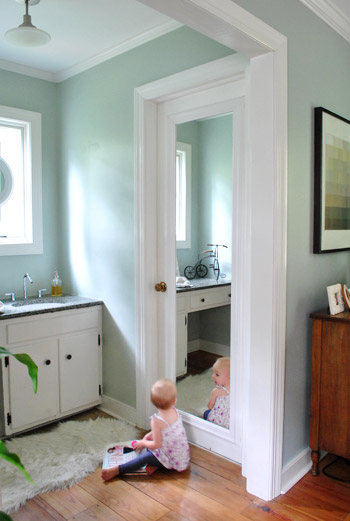 Most Photogenic: Our television. Yes, we have a weird habit of taking pictures of the TV to document decor inspiration.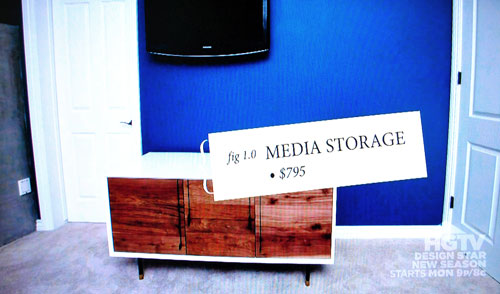 Easiest: Making a fast & free food coloring print for the hallway frame gallery.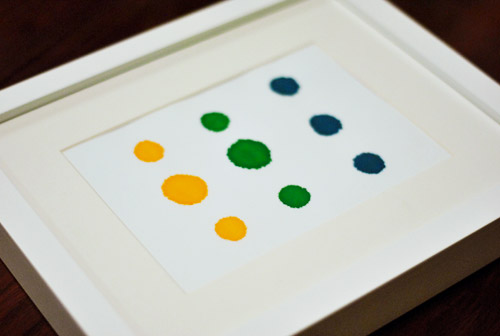 Easiest (Runner Up): Sherry's simple faux cross-stitch that she broke out to make a personalized anniversary gift for her brother and his wife.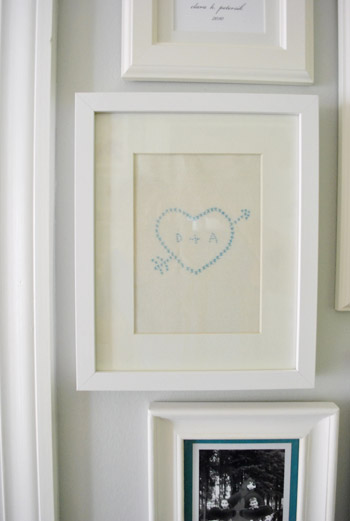 Most Likely To Result In Claw-Hands: Stenciling the walls of the office, which isn't exactly a quick project – but should be well worth it in the end (we hope to share final pics on Monday).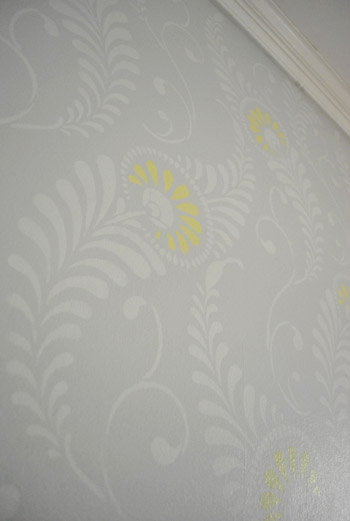 Best Sentence Ever Uttered By A Sixteen Month Old: "Iss my hoo hat." Which was said by Clara after insisting that we help her put on a jacket and a crocheted hat (that looks like an owl) over her pajamas. Such a snappy dresser.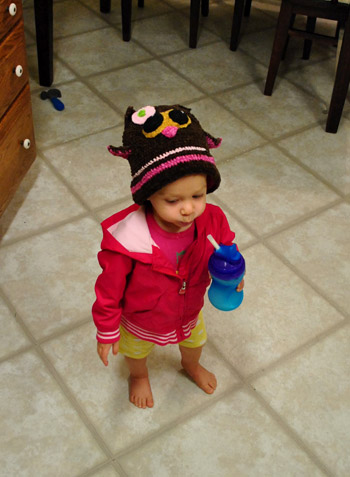 Most Three Dimensional: My take on the pros & cons of three different 3D interior design tools.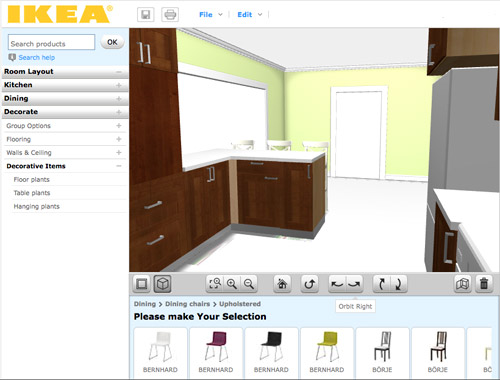 Most Intense: All of the Blogiversary posts last week…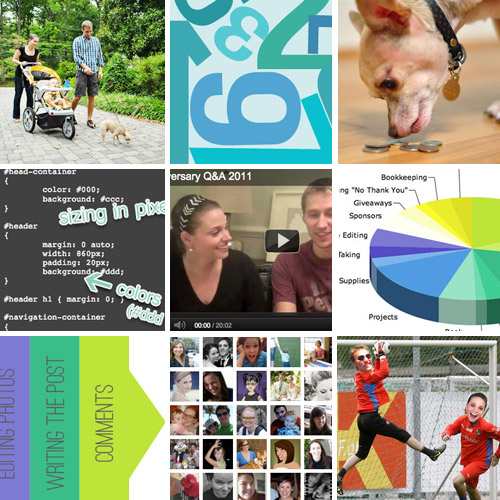 … so if you missed any of those – here's a quick recap of what was covered:
So there you have it. September at a glance. What have you guys been up to this month? Have you ever made a list of accomplishments to look back on? It's nice to take a break from adding things to our to-do list and take a moment to appreciate what we've accomplished. Just for a minute. Then it's back to that $%@**&ing stencil…
Psst- You can check out July's superlatives here and August's here.
Pssssst- We're so excited about the curated collection that we put together for Joss & Main (it comes out this Tuesday!). Click here to sign up and get alerted when the sale goes live!