Today we're talking about a small space that's stumping us at the duplex and we'd love to hear what your family would like to rent most. You'll also hear how an unexpected Christmas request from our daughter sent us on quite the hunt for a house-related gift – and how we stumbled across a new 4-in-1 tool that's extra handy to have in your junk drawer. Plus we're asking the hard-hitting questions, like can your astrological sign really help you decorate your home?
You can download this episode from Apple Podcasts, Google Podcasts, Stitcher, TuneIn Radio, and Spotify – or listen to it below! Note: If you're reading in a feed reader, you may have to click through to the post to see the player.
What's New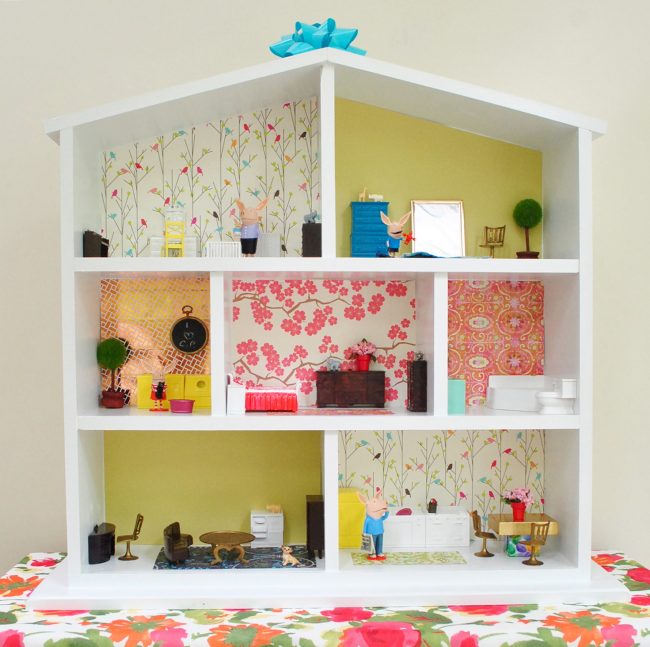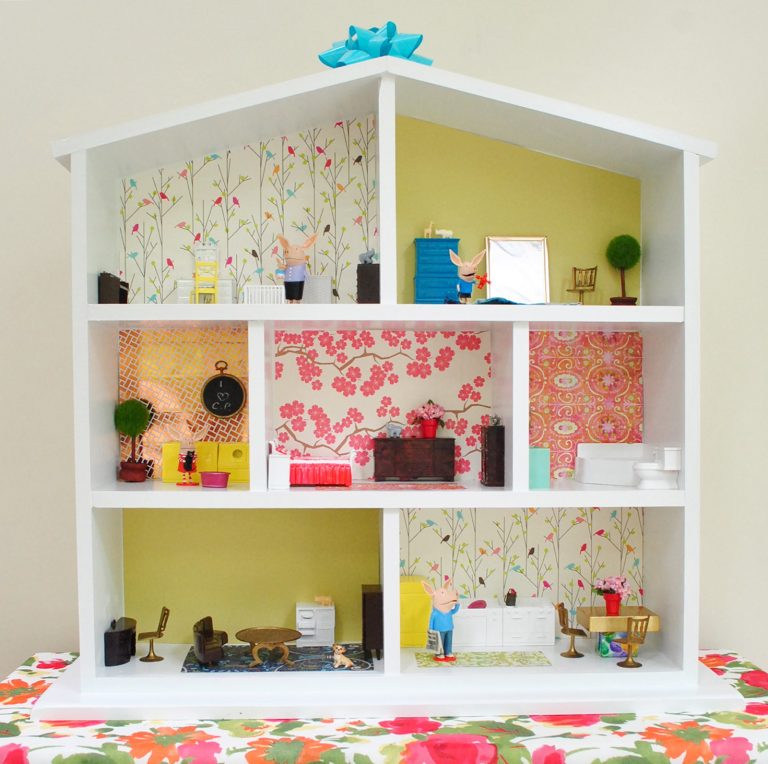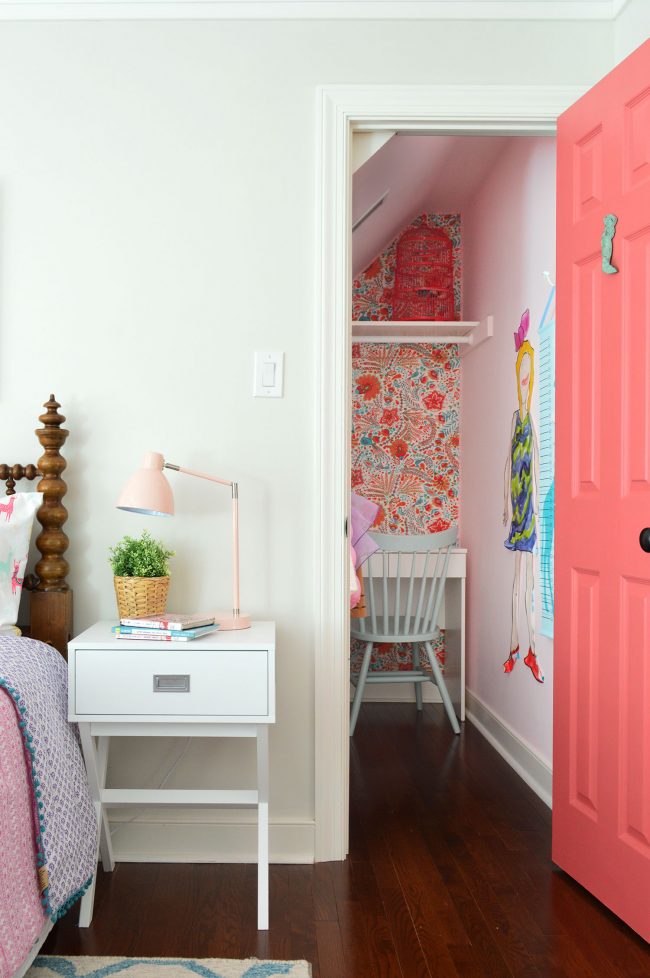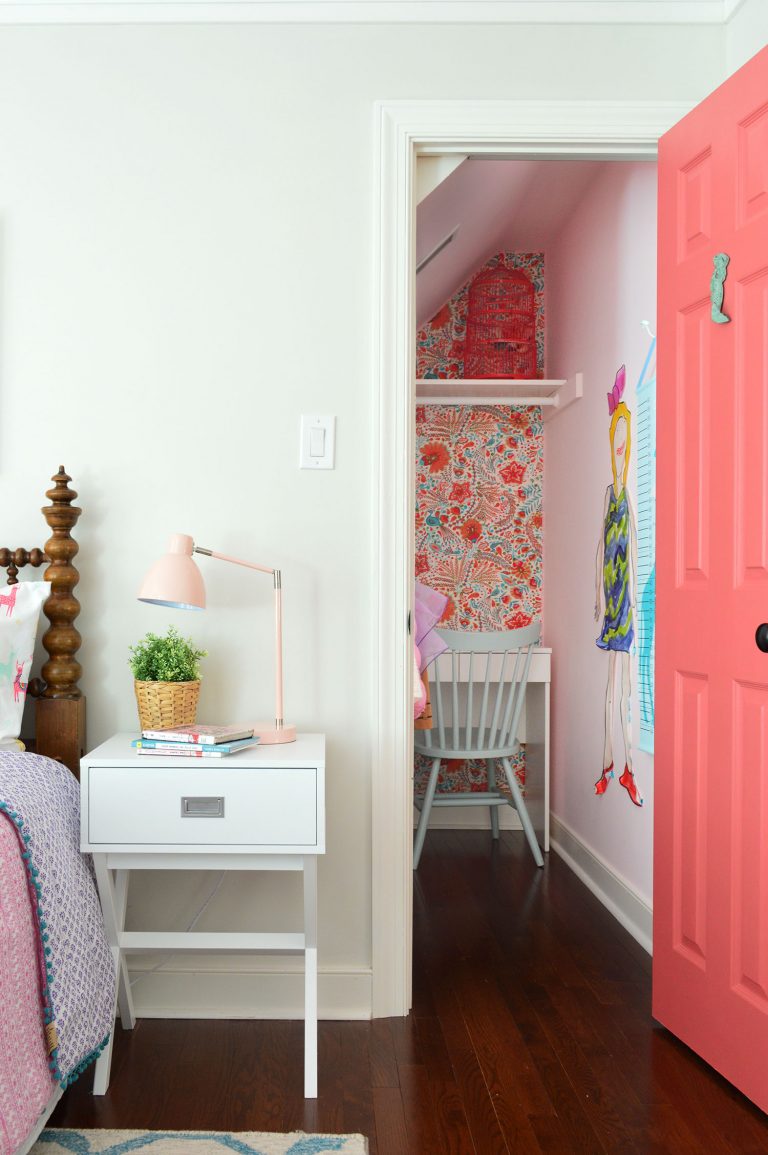 The intricate old dollhouses that we got are still hiding in the attic until Christmas morning, but here's a photo Sherry snuck up there to take so you can see one of them. This is the smaller of the two (facepalm) and it's definitely a fixer upper, but still a great score for $20! Check out those arched windows, roof shingles, and the staircase that we can't wait to fix up with our girl. Also on the agenda: working lights and a frosted pantry door.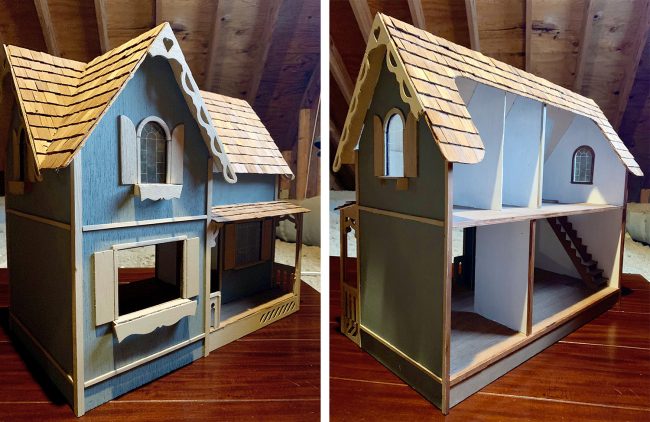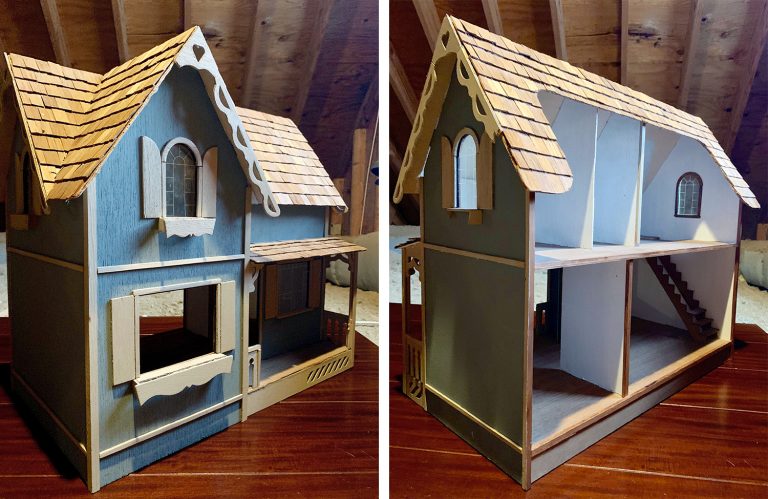 We also promised some old episodes for you to check out if you need something to listen to in our time off.
Duplex Bed Nook Dilemma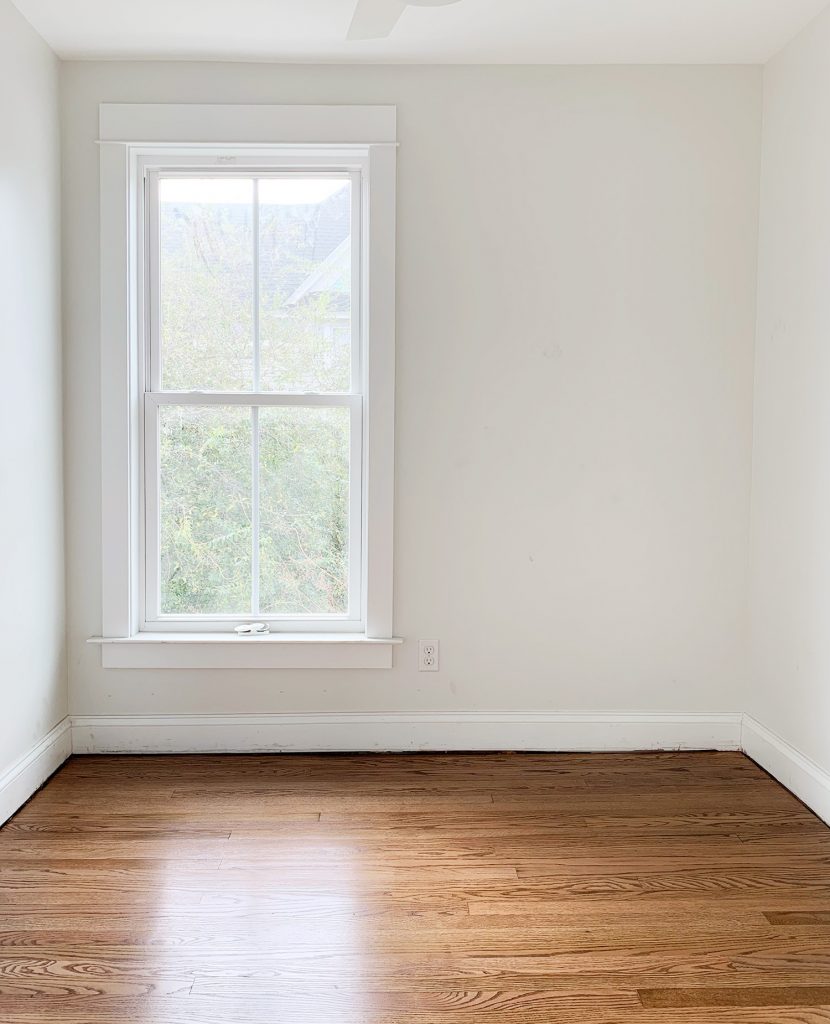 That room above is the small "bed nook" room that we were discussing (that's the left side shown above). Both are about 7.5′ x 7.5′ and the doorway I'm taking the photo from is centered on that wall, with a pocket door (so we don't have to worry about door-swing clearance).
Again, we primarily envision it as a kids' space (much like the bunk bed room at the pink house) but ideally it would be comfortable for adults to sleep in as well (hence not doing bunk beds again).
Option 1: Side-by-Side Twin Beds
The image above was our original inspiration for the room. Two twin XL mattresses would fit with about a 10″ aisle down the middle, and we would build a platform like this to raise them off the ground a bit. This is the option we would choose for our family.
Option 2: Twin Bed With Trundle
We probably wouldn't do something quite as built-in as the photos above (we'd just put a twin bed with a trundle underneath) against the back wall – but this gives you an idea of another option. It would leave more floor space when the trundle is pushed in, but with it pulled out one sleeper would basically have to crawl over the other one to get into bed – or to go to the bathroom (which also feels less conducive to an adult couple sleeping in there).
Option 3: A Large Wall-to-Wall Mattress
This is like Option 1 kicked up a notch. Instead of twins with a center aisle, we'd get a mattress that goes nearly wall-to-wall (maybe even a king?). It would work great for adults and for kids who do well sleeping in the same bed, but might be more challenging for cleaning and changing the bedding each week. Plus if you have kids like ours who don't share a bed very well, it could be a deterrent.
What do you think?
There's more explanation and rationale in the episode (do we do something fun and special – like Option 1 or 3? Or something more straightforward like Option 2) so be sure to listen to the episode first for more clarification before voting please :)
Ok but if you've already listened, what option would work best for you? (Keep in mind there will be 2 additional bedrooms, both with queen beds)
We're Digging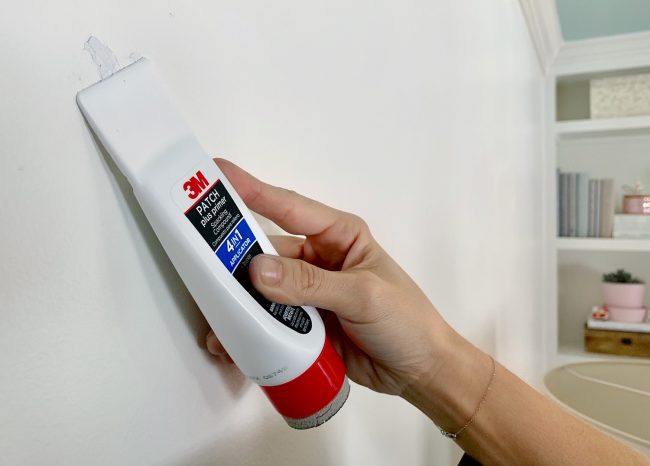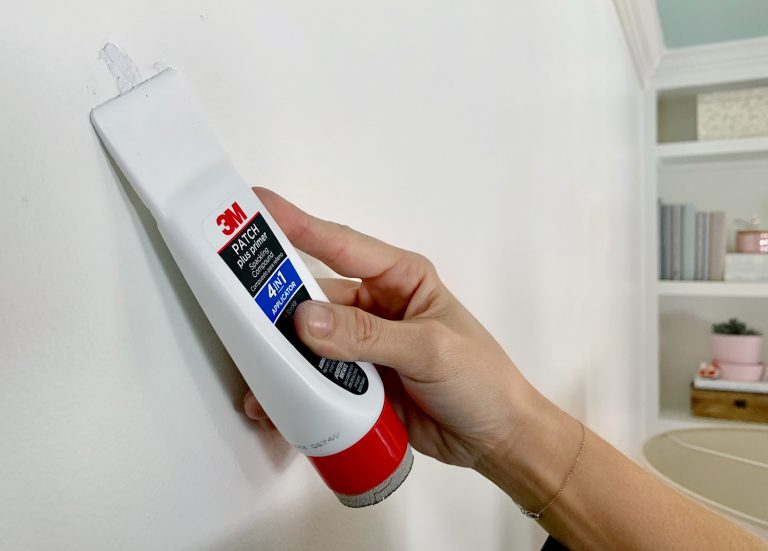 That's the 4-in-1 Patch Plus Primer that Sherry recently tried on our nail-hole-dappled living room wall. It totally did the trick for small holes and was extra convenient since it's everything you need in one item.
Again, you probably want to stick with the more traditional spackle tub + putty knife for larger jobs, but we're considering it $7 well spent!
Also, here's the latest creepy murder book I'm reading (actually just finished last night!) which has become the latest addition to our Book Club page. It's Paula Hawkin's follow-up to The Girl On The Train and I was pleasantly surprised by it!
And as Sherry mentioned, I recently made our Book Club page visual, so you can check out all the books we have been digging over the years (murder-y and otherwise).
If you're looking for something we've dug in a past episode, but don't remember which show notes to click into, here's a master list of everything we've been digging from all of our past episodes.
And lastly, a big thank you to The Citizenry for sponsoring this episode. You can see their beautiful goods from artisans all over the globe at CitizenryPodcast.com/YHL and use the code YHL to get $50 towards your first purchase of $200 or more!
Thanks for listening, guys!
*This post contains affiliate links*