Your valiant quest to locate the show notes for Episode #12 of Young House Love Has A Podcast has come to a triumphant conclusion. Brava! And if your relationship with area rugs is best described as "it's complicated", well, this week's episode is for you. We're sharing five simple rug rules to help you choose the right size, style, and figure out what to do in adjoining rooms. Plus we talk to Flipping Out's Jenni Pulos, who has survived years of stressful renovations and reality TV drama, all while helping Jeff Lewis keep his head on straight. She's full of great advice and she even busts a rhyme with Sherry. We also share what tool John's dying to add to his arsenal, what it's really like to go on a book tour, and we look beyond the ever-popular fiddle leaf fig.
You can download this episode from iTunes, Google Play, Stitcher and TuneIn Radio – or begin playing it below! Then use this page to check out any links, notes, or photos that we referenced.
What's New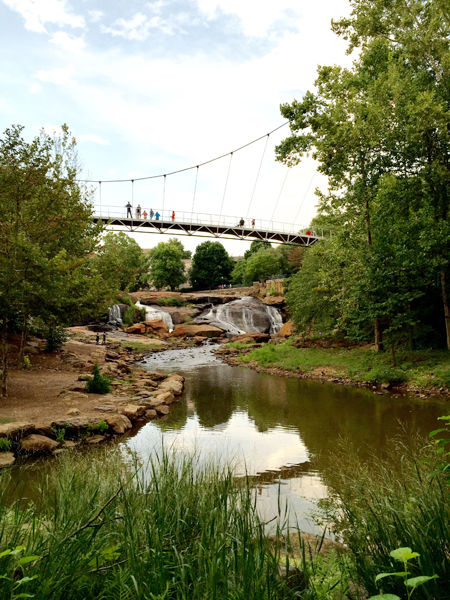 First of all, how pretty is Greenville, SC? Above is the picture I took (among 50 other seemingly identical ones) and then proceeded to show everyone to prove how magical the city was. We also posted this other pic on Instagram: holy root system, Batman!
And for anyone looking for more Haven Conference info, there's another one happening next summer. We're hoping to go, but in the meantime you can check out #havenconf on Instagram to see everyone's photos of this year's event.
What's Not
I'm not actually a fig expert – or a card carrying member of the ficus genus – so here's where my info came from: Wikipedia + this About.com article that has some pictures (so if you want to know what a cluster fig looks like…)
Take Five: Rugs
Below are a few rooms in our home (office, dining room, and living room) that we referenced while we chatted about rug sizes/colors/shapes/styles: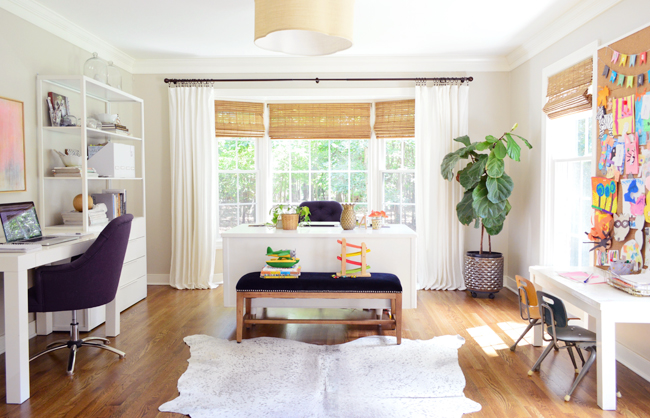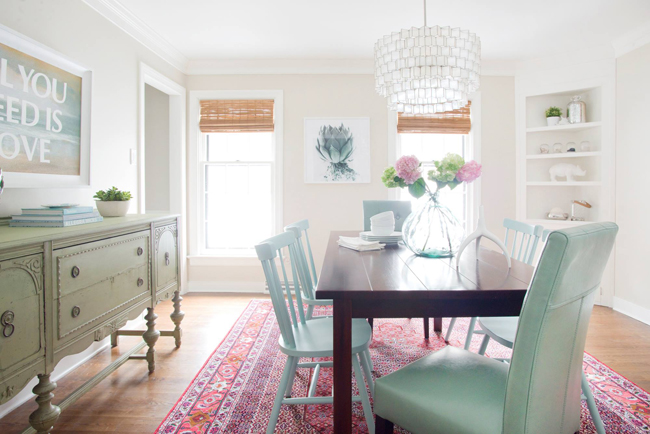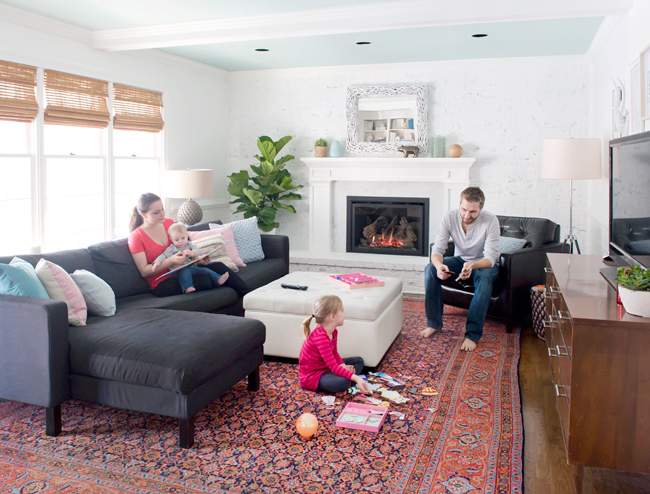 And here's an example of how to use a larger low pile or woven rug to beef up a rug that might otherwise be too small for the space (image source: Shelby Girard via My Domaine)
Jenni Pulos
First off, if you're not already watching Flipping Out (Thursdays, 9/8c, Bravo) – dude, get on that. They've even got some full episodes on their website.
Here's where you can check out Jenni's book Grin And Bear It, or her kids rap album, Old School Kids Beats
We're Digging
Here's the saw & stand shared by Chris Loves Julia that kicked off my saw envy (and it sounds like what Jeremy Bower has is actually just this specialty stand for his miter saw).
And if you haven't seen Bad Moms yet, here's the trailer to hold you over.
Psst- Looking for something we've dug in a past episode, but don't remember which show notes to click into? Well, here's a master list of everything we've been digging from all past episodes.
*This post contains affiliate links*