We don't always see eye-to-eye on our projects and decorating decisions. In fact, we're stuck in the midst of some pretty "active" home arguments right now. So in honor of Valentine's Day, we're sharing everything we love about each other all of our home-related disagreements and how we're planning to work through them – hopefully without too many hurt feelings (although Sherry's pretty heated about one of them already). We also cover a whole slew of updates, from the historic review board's verdict on our duplex roof proposal to Sherry's never-ending Invisalign saga (she might have a record-breaking case here). And most importantly, we answer one of the most common questions we get: if our neighbor still thinks Sherry is named Laura. Plus, our new favorite solution for wrangling shampoos and soap in the shower, and one of us falls hard for something shiny.
You can download this episode from Apple Podcasts, Google Play, Stitcher, TuneIn Radio, and Spotify – or listen to it below! Then use this page to check out any links, notes, or photos we referenced. Note: If you're reading in a feed reader, you might have to click through to the post to see the player.
What's New
Above is the photo of the pink armchair from the Target website (or should I say "digital rendering of the pink armchair?") that we discussed returning.
Below are some of the photos we snapped of it the night we finally brought it to the beach house (forgive the bad lighting – it was nighttime). You can see the issue we were having with the tall arms and the "cube fortress" that blocked the bookcase.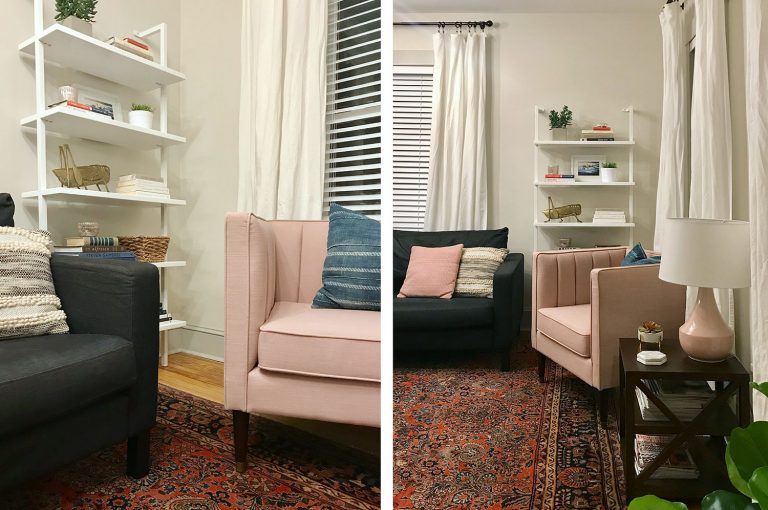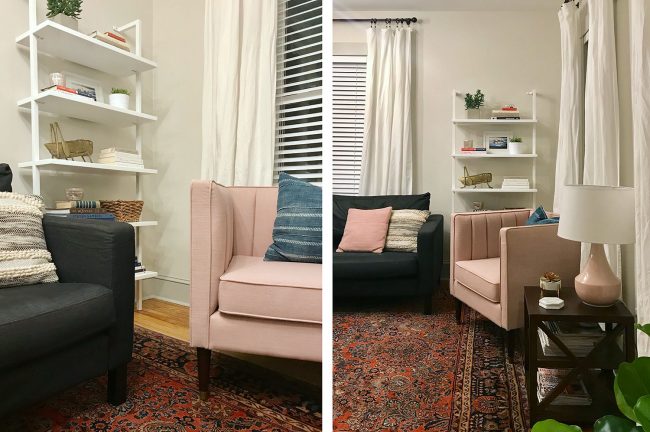 Here's the slipper chair that we've ordered in its place, which we're bringing there in a few days.
And you can catch the original conversation about buying furniture online in Episode #83 (and yes, we've since left a review for this chair explaining the high arm thing! Let's all remember to leave reviews to help each other out)
It's also in Episode #83 that you can hear the previous status of our duplex roof saga, the beginning of which is detailed in this blog post.
Updates
You can hear Sherry's original discussion of her Invisalign waaaaay back in Episode #20, as well as an update in Episode #62 (that's where the GIF below comes from, when she was showing off her elastics).
You can also hear the original "Laura" story in Episode #59. It's a personal favorite of mine.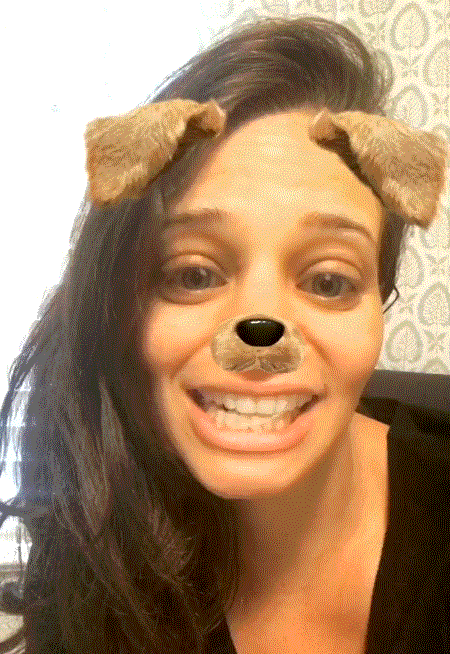 Design Disagreements
It's impossible to photograph the arrangement of our current bathroom. Below is the shower/toilet area, which is just beyond the separate vanity area. One of these days we're going to do a floor plan to figure out what really makes sense in terms of shower/tub layout (and research what sized tub we want, etc). But for now, consider it unresolved (and often debated).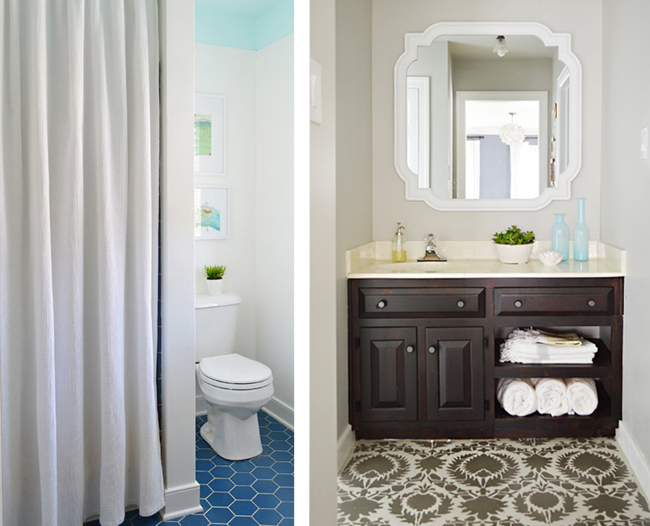 For some context around the beach house shed discussion, here's the original shed that came with the house. It was big, rusty, full of holes, and actually had poison ivy growing inside of it as well as on its roof. Not to mention we eventually could only keep the door closed with a pile of bricks.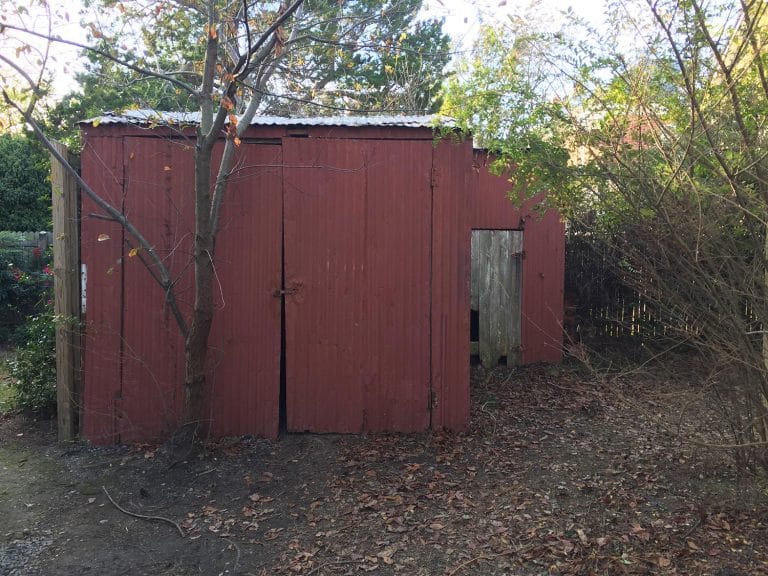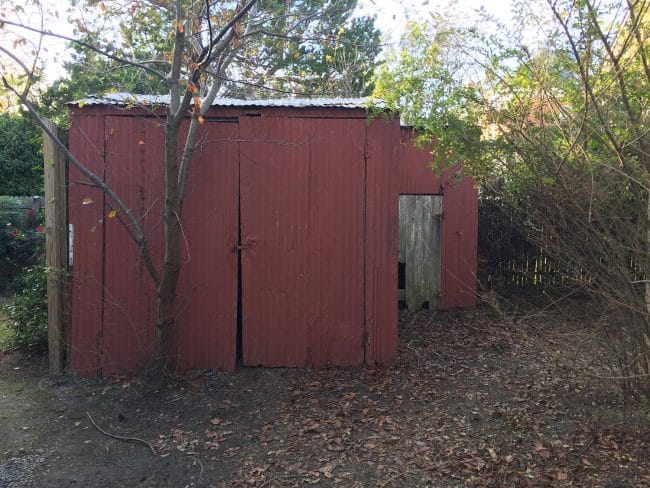 And this is essentially what the backyard has looked like for the whole time we've owned this house. Except over the last year and a half it got more and more overgrown and covered with brush (these are earlier pics taken after we bought it two Octobers ago).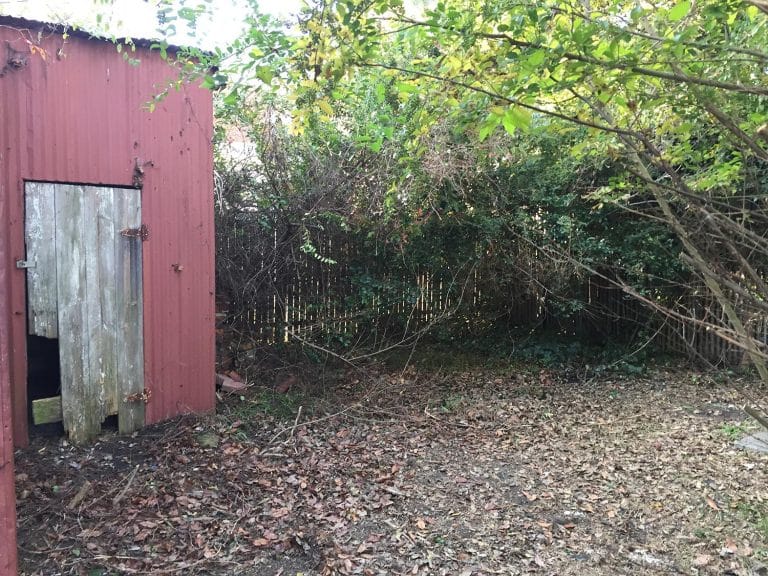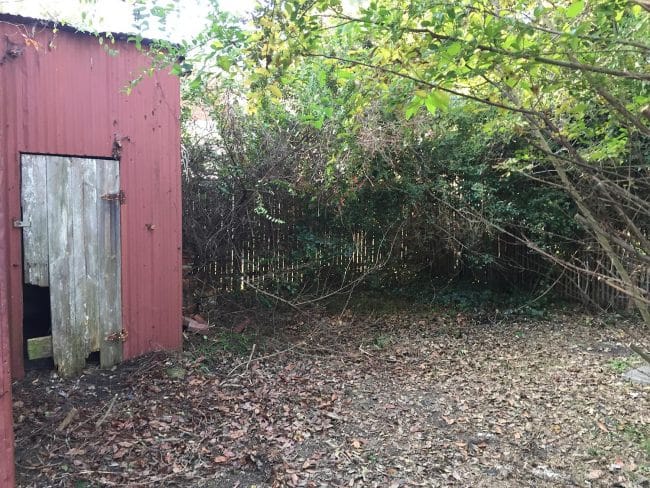 I realize those photos don't give much context, so here's a photo I dug up from when our HVAC units were being installed that shows how close the old shed was to the house.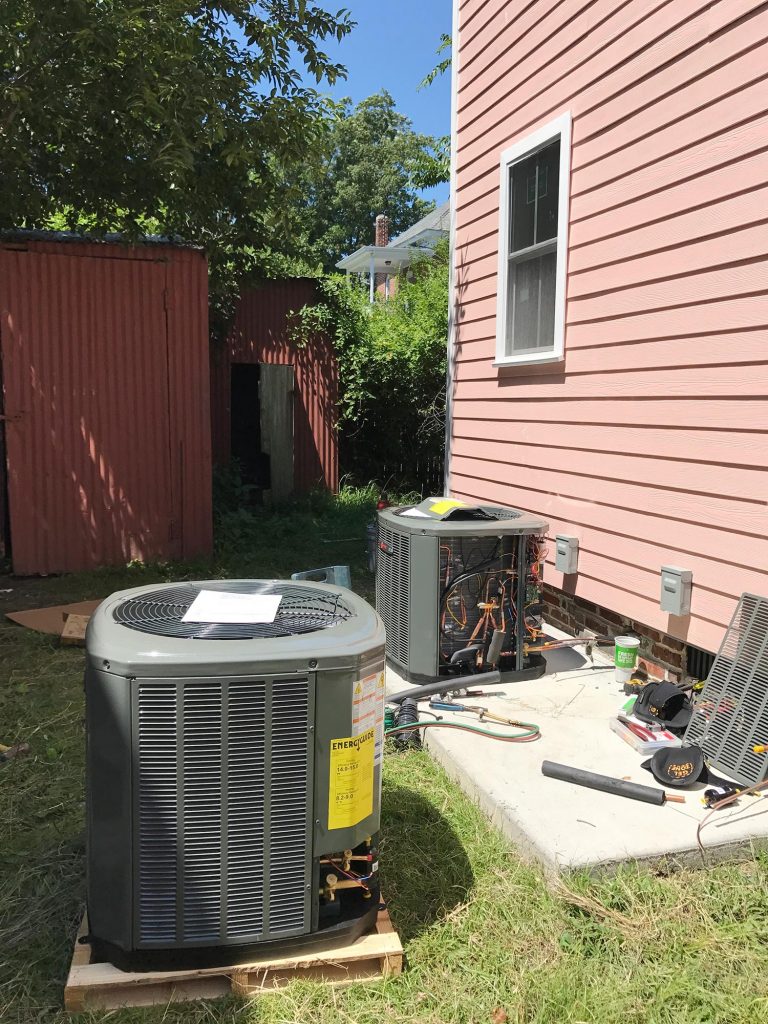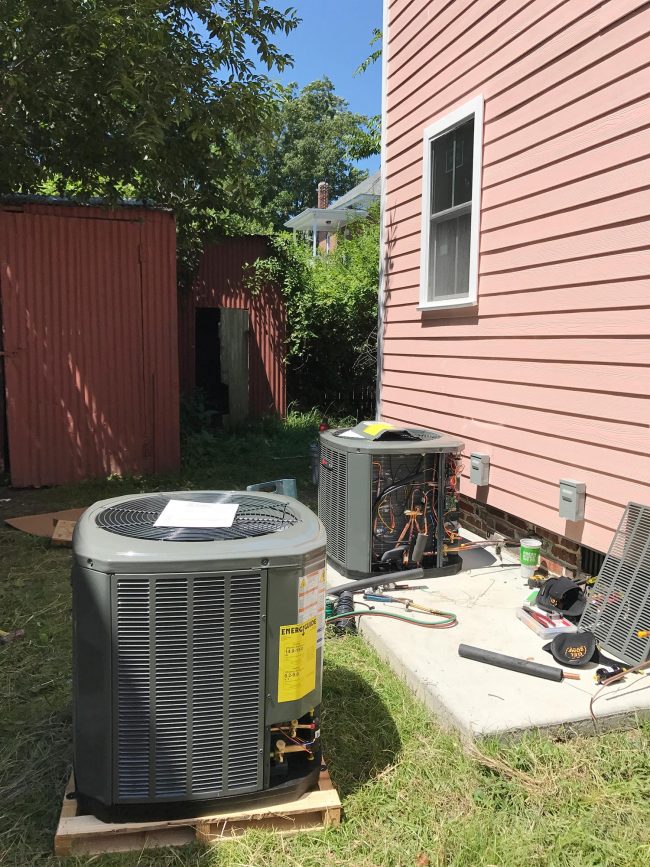 Sherry shared this Instagram video below right after we got to see it cleared of the old shed and some of the overgrowth for the first time, and you can just hear how excited she is at the potential of all the open space (obviously, this was before we learned about the set from the property line. Womp-womp).
Oh, and the vine-covered metal shed on the right side is our neighbors (it's identical to our old one, including the fact that it's built partially across the property line – so we can't do anything about it except leave it covered in vines!).
And if you can forgive the shoddy picture taken from an upstairs window, I've done my best to roughly outline the situation. The blue marks indicate a potential 9×12′ shed (like our neighbor's) which you can see is much smaller than our old shed, but because of the shifted property line and "setback rules" it would actually encroach on the yard more than the former much-larger one did. Boo.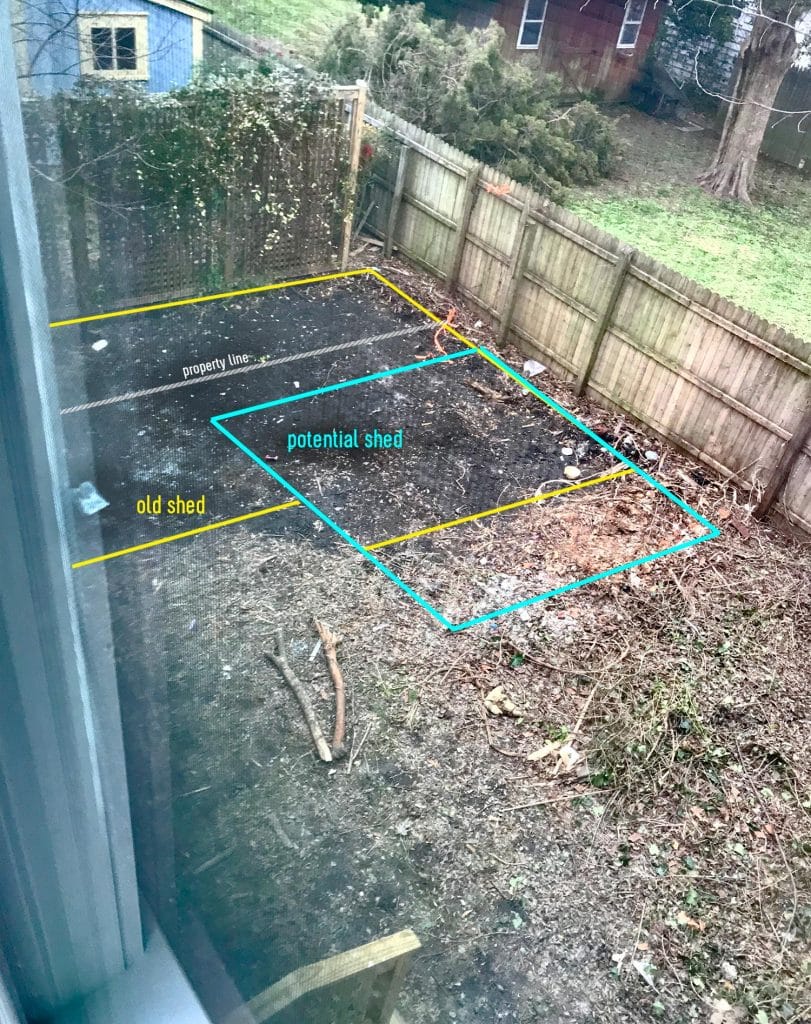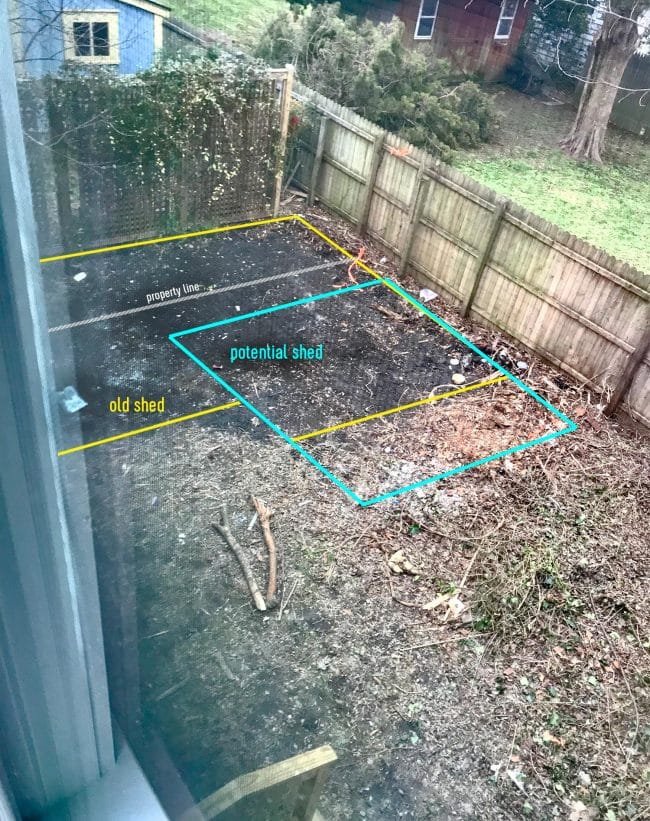 And as for our last dispute, here's the 100-year-old headboard we mentioned that's in our daughter's room that we could've reflected in our son's room by using the footboard from the same bed.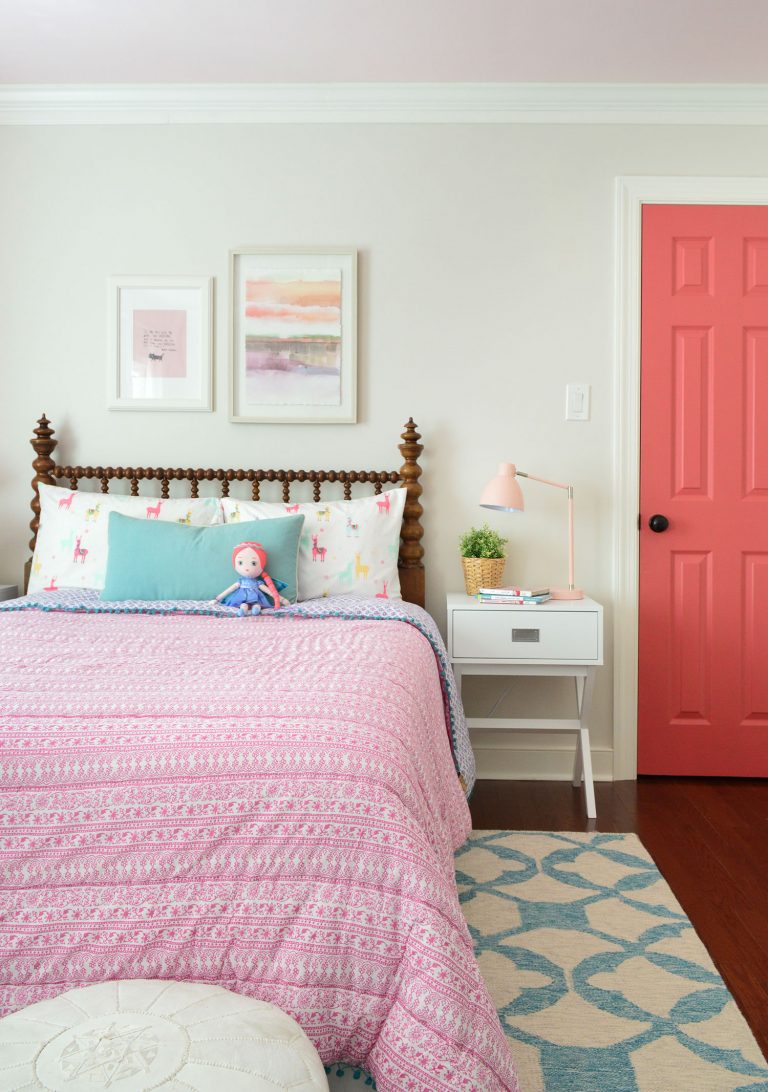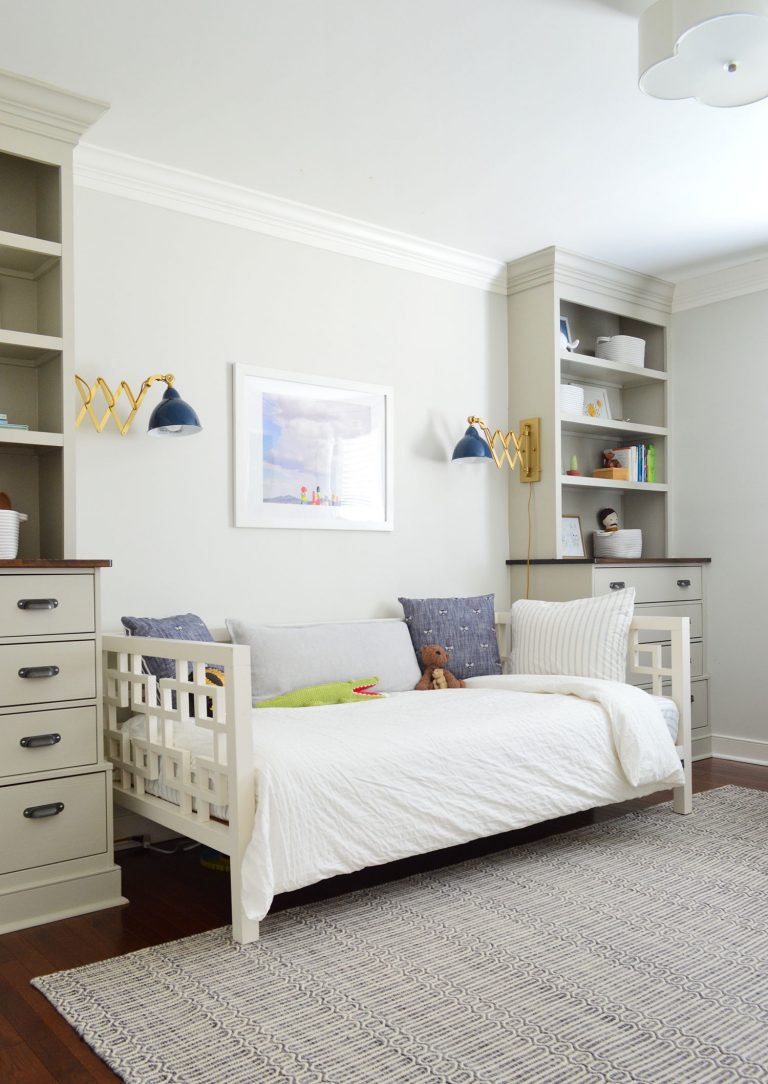 We're Digging
Above are the Ikea IMMELN shower baskets that we now own four times over (plus a pack of these hooks) to hold shampoo, soap, and other bath stuff in our showers here and at the beach house. They've been incredibly reliable (knock on wood). Much more so than the ones we grabbed at Target one day (specifically this one and a bath toy organizer that I can't find online – both of which crashed to the ground in mere minutes)
And if you're looking to fall into a crystal wormhole like Sherry, here are some photos of the shiny rocks she has recently adopted (for "podcast research" supposedly).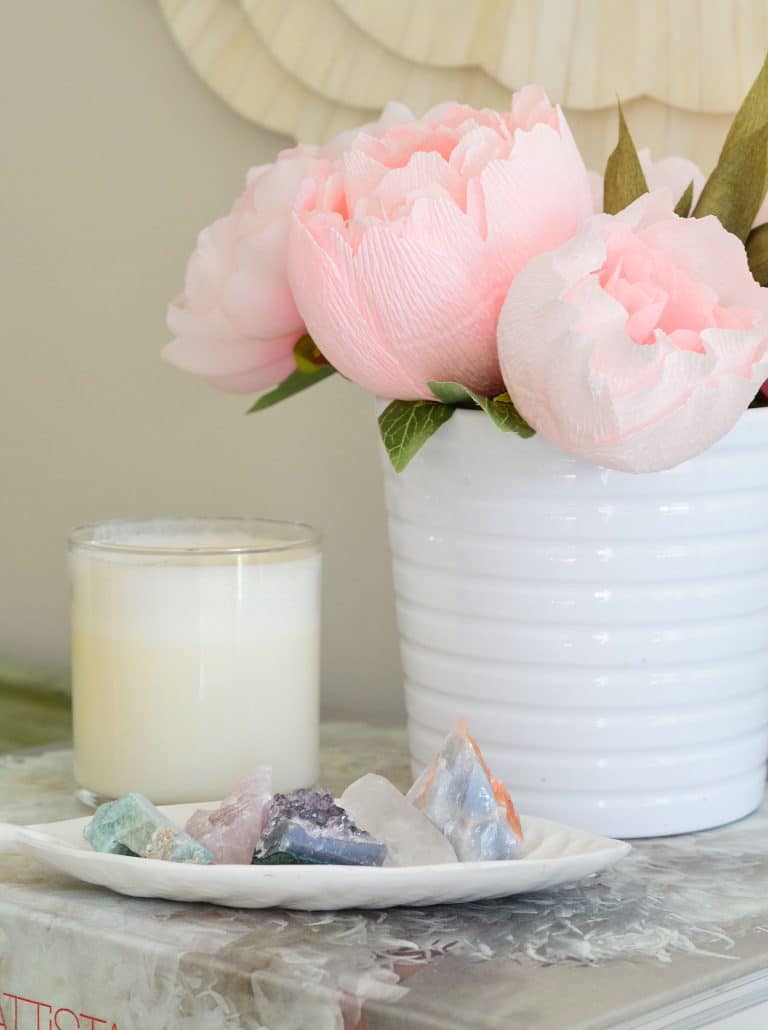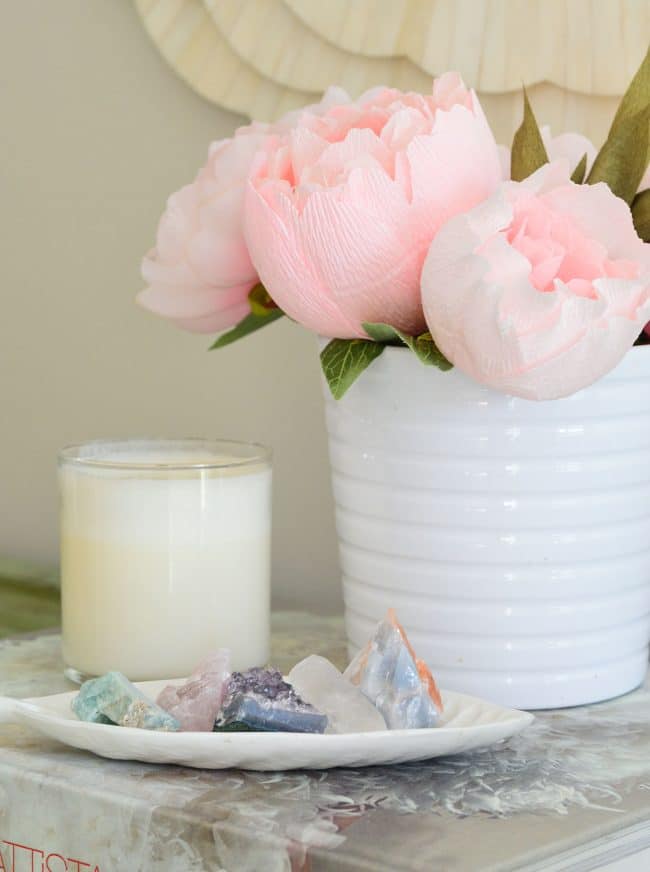 She found a local place (called Packards Rock Shop), just like she used to go to as a kid with her dad, which is where she got the heart shaped Celestite (in the fourth picture) and the cube-ish Pyrite (in the picture below).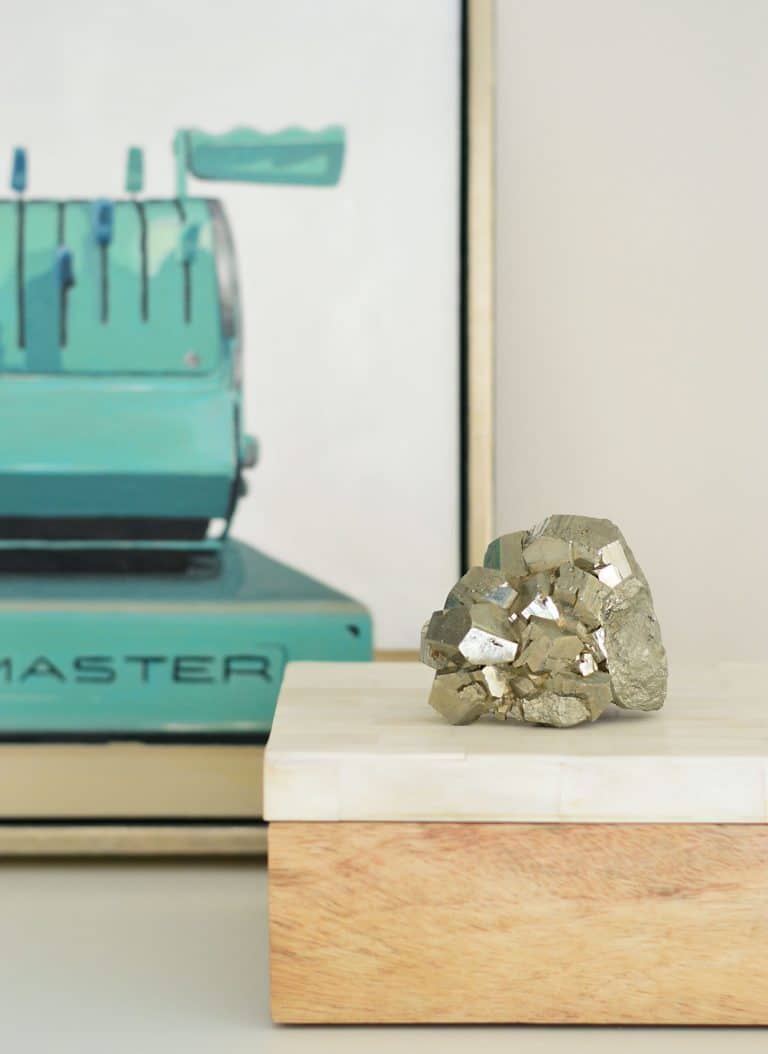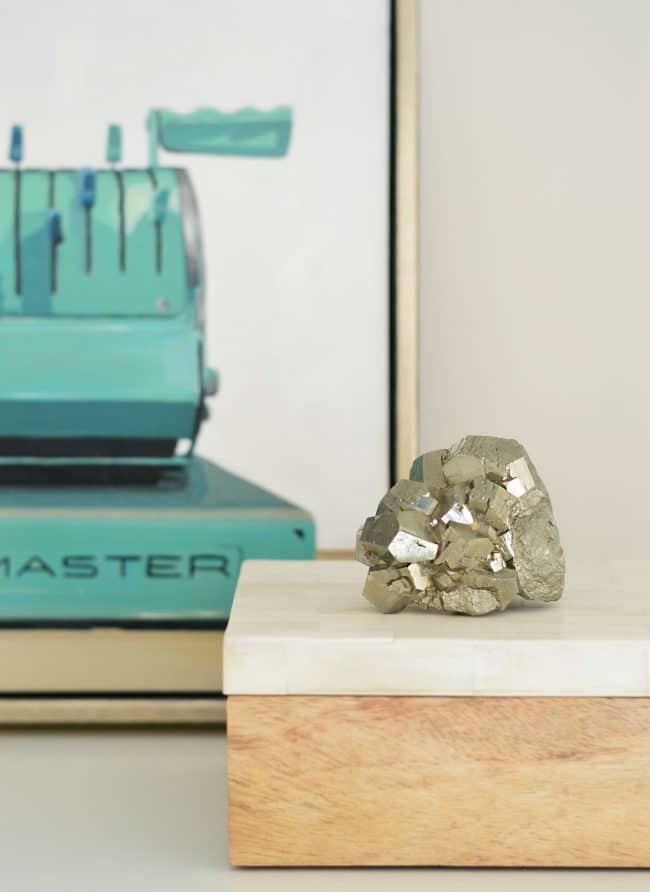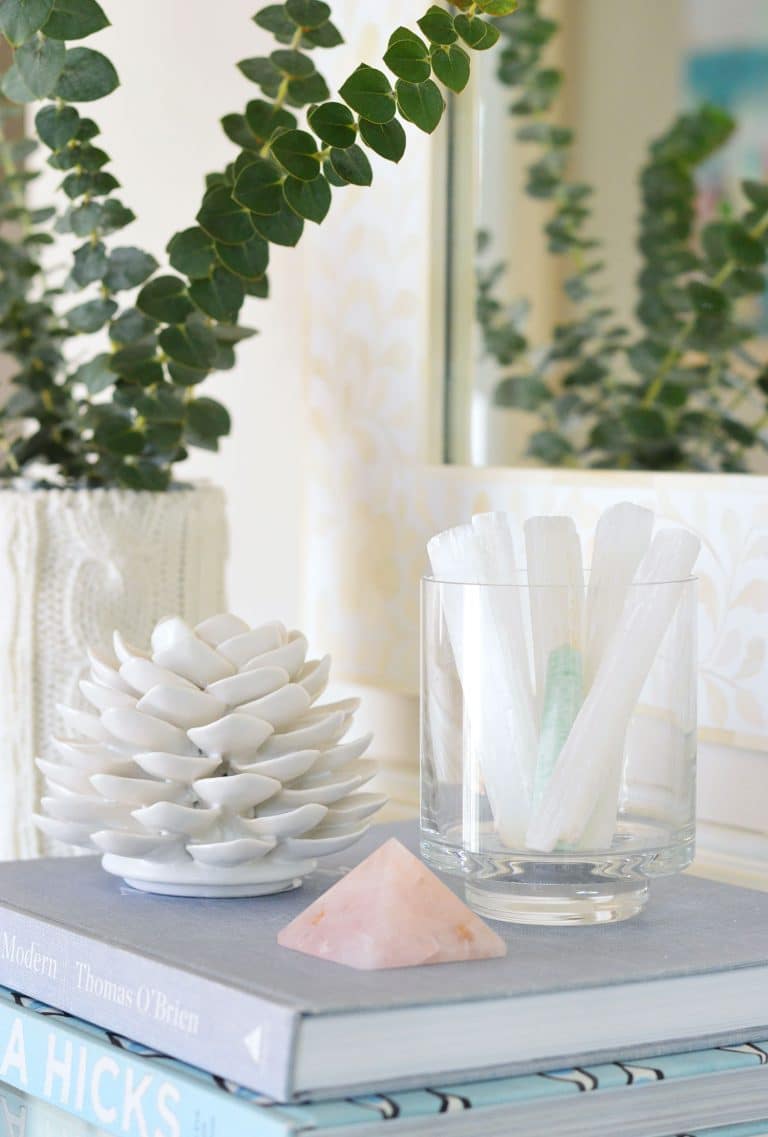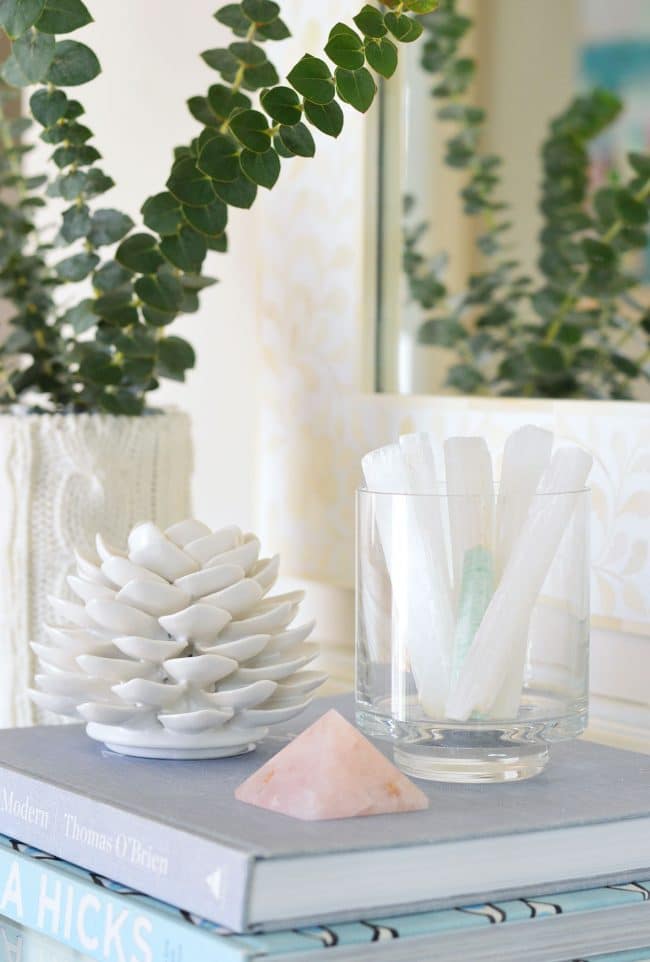 If you have a certain shape or type of stone in mind, like the rose quartz pyramid pictured above (here's one like it), remember her tip of using terms like "point" or "pyramid" or "cluster" – and to check out stone bead strands if those sound interesting too (the one in the next picture is Howlite, which looks sort of like beads made of marble).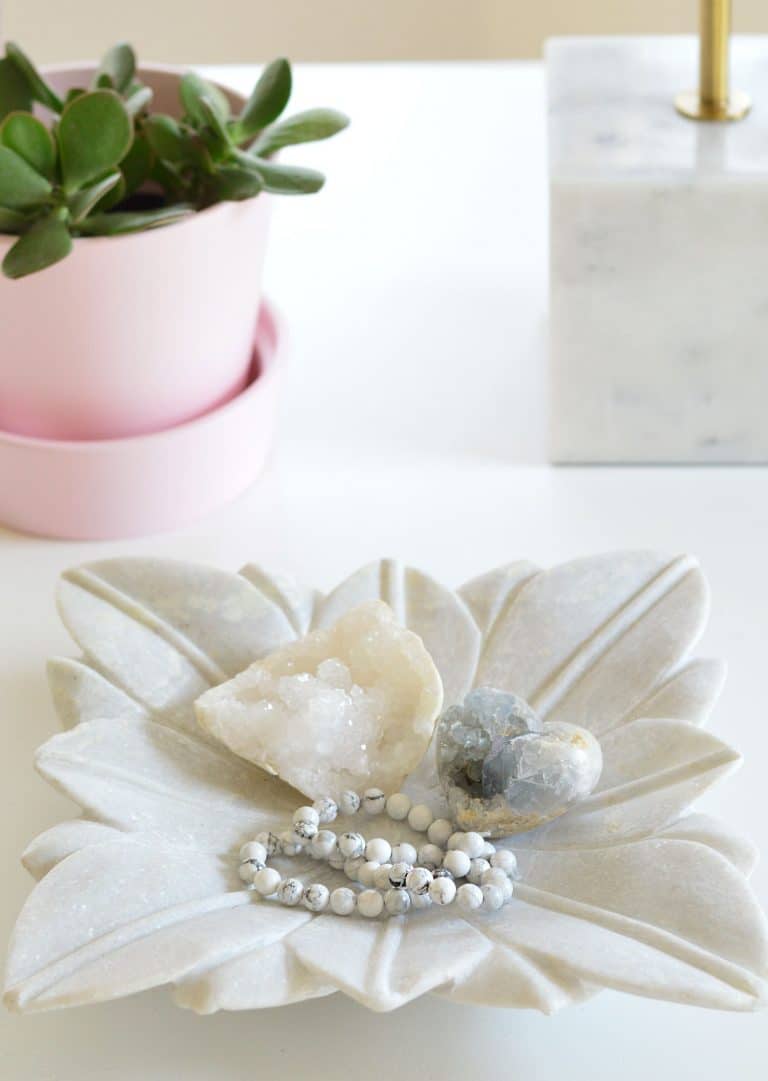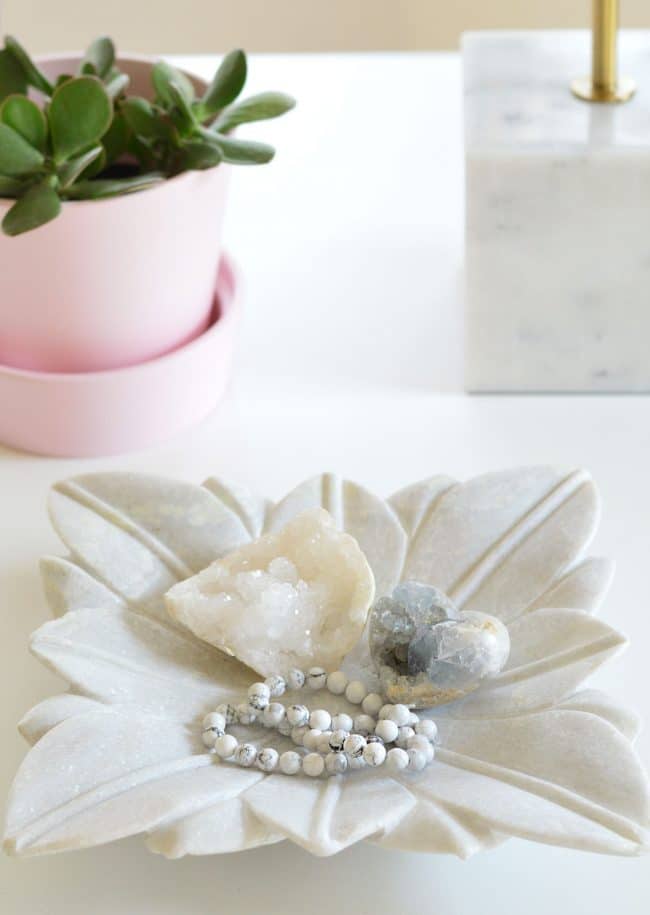 Some other things she's currently eying are these Amethyst points, this Celestite cluster, these Selenite sticks (they look interesting in a glass cup like the one two pictures up), these rose quartz points, these large crystal quartz towers, this hunk of Amethyst, and these Amazonite stars. (Heaven help me!)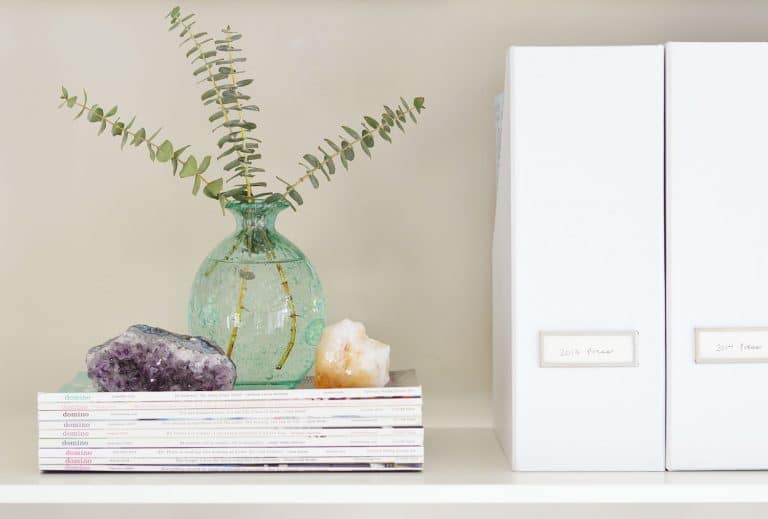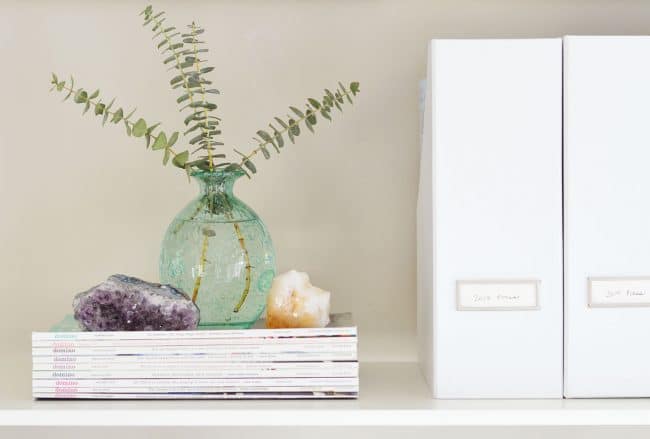 If you're looking for something we've dug in a past episode, but don't remember which show notes to click into, here's a master list of everything we've been digging from all of our past episodes.
And lastly, a big thank you to Grove Collaborative for sponsoring this episode. You get a free $30 gift set (including the tin caddy and Mrs. Meyer's Cleaning supplies shown below) when you sign up at Grove.co/YHL and spend your first $20.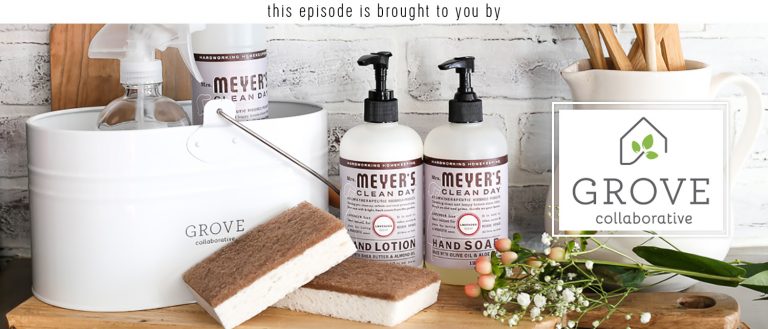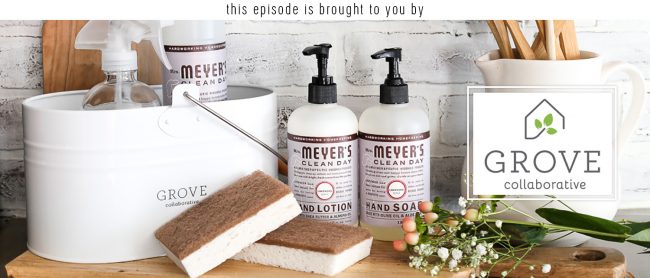 Thanks for listening, guys!
*This post contains affiliate links*