One of my favorite things about blogging is keeping it real. Even around the new year when the whole "be the perfect person/wife/family" voices can kick in, I try to fight the good fight and remember that authentic = awesome. And perfect = most likely impossible. So if our house is a mess I'll make a video to prove it (without even putting my bra away first). If we don't know how the heck to tackle a project, we'll admit it (like this). If we fail miserably at an undertaking, we'll blog alllll about it (like this and this, just to name a few).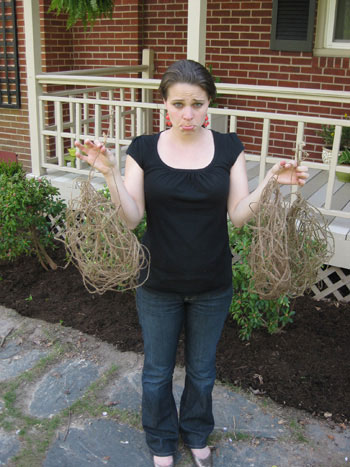 We actually love being a DIY diary that's literally about the good, the bad, and the ugly – because a blog that's only about the good kind of feels like it's only telling half of the story. We're just regular folks attempting to do regular DIY things with a real-person budget while learning as we go. We don't have any formal training. Five years ago we painted all of our trim the wrong finish, didn't own a power drill, and our house looked like this: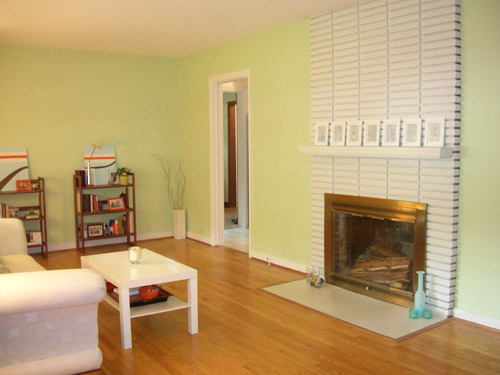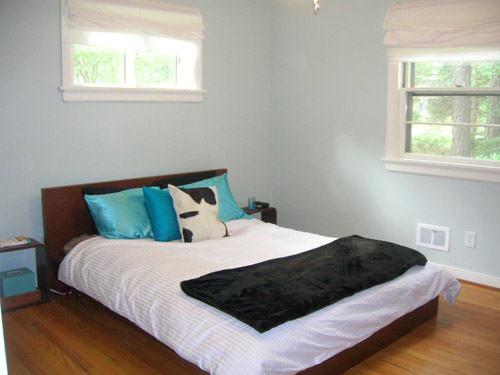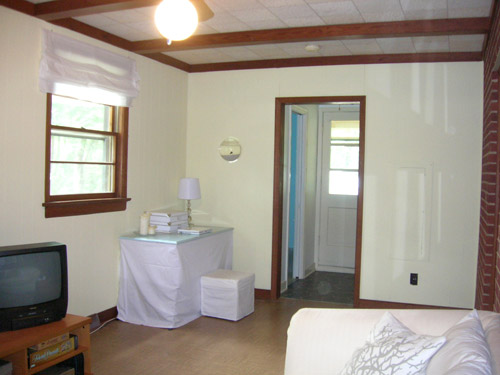 When we started this blog we were literally DIY beginners, just trying to figure out how to hang curtains and get a good deal on appliances. And although we've slowly gained some hands-on experience over the last 4+ years of this blogging thing, I thought I'd start the year (January 17th is still sort of the beginning of the year, right?) by saying a bunch of things out loud to the internet at large that might surprise you. Or maybe not if you really know me.
#1. I don't have the perfect marriage. It's amazing how many people ask if John and I ever fight. Is it possible to be married to someone for nearly five years and not fight? Dude, we fight like the best of them! Not loudly in front of Clara, but we definitely can get into it. We're individuals. Individuals who love each other, but we definitely each have conviction and strong willed tendencies (hello, I'm Italian and from New Jersey). And those convictions and strong willed tendencies can definitely lead to heated discussions, adamant disagreements, and full blown arguments (about anything from a parenting decision to a home improvement snafu). We're a pretty normal couple I think. We love each other like crazy, but sometimes in the stress of renovating or raising a toddler the moment gets the best of us and we snap. But when we do, we try to remind ourselves that we're in this together. We both have the same goals (a healthy and well adjusted daughter, and beautiful and safe home, to make each other happy, etc). We're a team. A sometimes dysfunctional or crabby team, but a team none the less.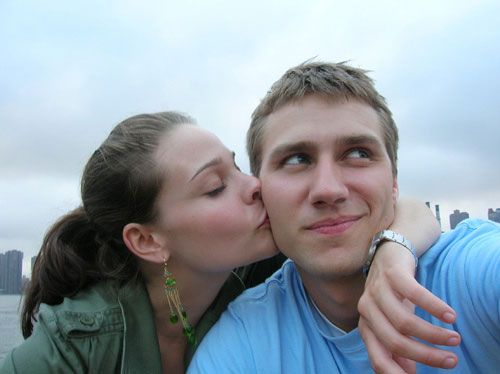 #2. I don't have the perfect child. Sure, there are amazing things about Clara, like how good of a night sleeper she is and how much she loves singing and dancing (and eating funny things like hummus and pickles). But as anyone else who has a 20 month old kid can attest – they're not all sunshine and roses. Clara cries, teethes, gets mad, throws food, rips magazines, has tantrums, and does all those other things that toddlers do. So yeah, I deal with the same "oh man, she's sick" or "ack, she's screaming" or "ohemgee she just threw up an entire pumpkin muffin all over the car seat" issues that every other mom deals with. And let's not talk about my labor (scariest day of my life) or the 14 months of breastfeeding (I loved it, but I'd be lying if I didn't say that it took work, energy, and dedication – especially when I was painting and DIYing between those feedings). It's a good thing she's totally worth it. I love that bean to pieces. She's not perfect, but she's perfect for us.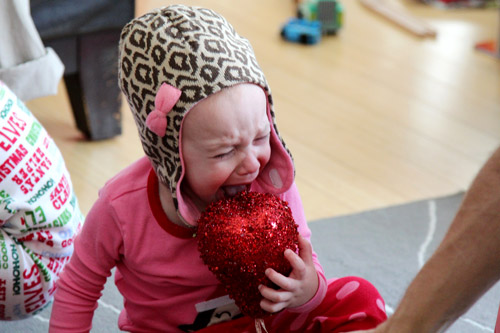 #3. I make design mistakes (and life mistakes) – all the time! Our rooms and our lives are in a constant state of flux (our first house took us 4.5 years to finish, and we've only been here a little over a year) – so sometimes we're still feeling around in the dark and we make the wrong call. And later we see the light and say "umm, what were we thinking?!" and course correct. I think the key to recovering from mistakes in general (decor-related or otherwise) is not to be married to that mistake. And to attempt to right your wrong. Say you buy the wrong sized rug but don't realize it for a while (like we did in our living room). Once time passed and we figured out what could be improved, we decided to reuse the old one in another room (or craigslist it) and save our pennies to upgrade it. That approach helped us (and the room) move forward. If we ever become frozen in fear of a mistake that we've made (or the fear that we'll make one) that's when a room stagnates. We'd never get past decorating mistakes (or life mistakes) if we didn't learn/adapt/evolve along the way. Our goal is for our house (and ourselves) to always be changing and growing. No freezing in place allowed. Because you usually can't get around a life obstacle or a DIY debacle if you're just stuck there standing still.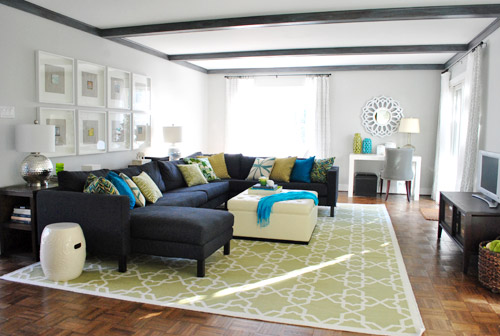 #4. I'm awkward and probably less cute, stylish, or "put together" than you think. I have paint in my hair and under my nails 24/7 (well, this week it's grout). My shirts are all stretched out from breastfeeding (yup, still haven't replaced those). I am covered in dog fur and/or accidentally sporting some smear of jelly/cream cheese/humus five days out of seven. Seriously. Someone chime in here who has met us. We get comments like "I'd freak out and embarrass myself if I ever met you" but I've got you covered. I won't even notice you freaking out over my intense weirdness. Once I spun around at Target and screamed "Chiiiiiistmas stuff is already out!!!" while holding two wooden trees up to my face like Cindy Lou Who to John. But it wasn't John. It was this woman I'd never seen before standing there staring at me with a baby in her cart. So I tried to smile and quietly make my way to another aisle and she said "Oh my gosh I love your blog" …. and I nearly died of embarrassment. Not only had I been "that crazy person" in front of a stranger, it was someone who "knows" me. So I stuttered and tried to talk about her cute baby and then John and Clara came to my rescue and I stumbled away while mentally kicking myself in the face. Yup, I'm that awkward.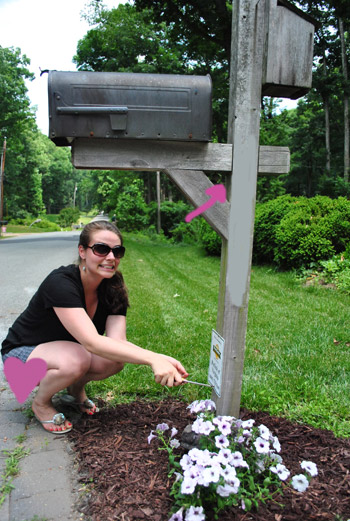 #5. Sometimes I get nervous and insecure about our future. Not gonna lie, being a "small business" (and even more random than that, being a "professional blogger") is hardly a job with health insurance and a 401K (more on that here and here). We just try to have faith that we'll end up somewhere ok since we never thought we'd be here five years ago… and here we are. Sure it helps that we saved up a just-in-case cushion (to keep us afloat for 6-9 months) before John left his day job when Clara was born, but I'd be lying if I didn't shout "yes – we get nervous and uncertain and insecure about what lies ahead sometimes!"
#6. I roll my eyes at myself. I get it. I really do. I am fully aware that I'm obnoxiously enthusiastic. My blog puns often make me gag a little. I'm the less cool version of that adorkable Zooey Deschanel. You know, without the good hair and the great voice and the comedic timing. I'm her half sister Gooey or something. So although my sunny demeanor might make you want to stick a spork in my eye, know that I'm fully aware that I'm annoying – and sometimes I try to rein it in – but I usually just let my freak flag fly. Why? I figure that blogging is all about being yourself and owning it and sharing your life in an authentic way. So I'm not reserved and cool and collected and refined. I'm hyper and giddy and nutty and weird. And 4+ years later that formula just works for us. So gosh darn it, I might call presents "prezzies" or make a crack joke. That's just how $herdog rolls.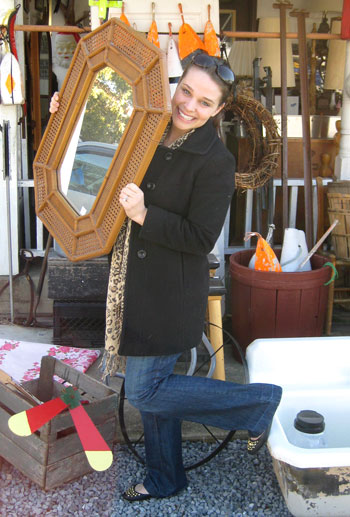 #7. My house is usually a disaster. At any given time, our frame wall might look like this…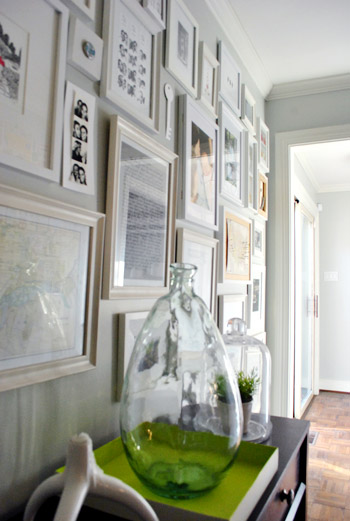 … but our sunroom probably looks like this…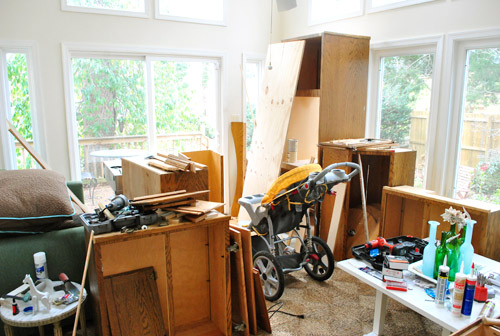 There's always at least one giant pile of something-to-be-sorted somewhere. And don't even get me started on the playroom. That room is out of control.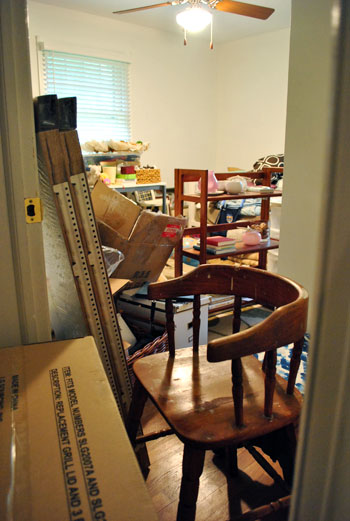 So I guess the point of all that soul baring is to assure you that I most definitely do not have it all figured out. I'm just a chick from New Jersey who started a blog who sometimes forgets to take her contacts out at night (I know, I'm so bad). I'm that gal who discovers that I have strawberry cream cheese inexplicably smeared all over the left side of my ear in line at Target. True story. I don't know it all, and I don't have it all, and I'm so thankful to be right where I am. Perfection is kinda overrated anyway, right? I'm many things, but most of all: I'm a work in progress. Kinda like our house.