This week we're digging into a survey that reveals the top homebuyer regrets – as in what features their homes have that they ended up not loving (and the results may surprise you!). A new study also concluded some shocking-to-us things about millennial dads versus their baby boomer counterparts – and we have some big feelings about one aspect of the results. We're also sharing a crappy situation (literally) at our beach houses, and the weird measures we're taking to resolve it. Plus, more design norms from around the world and our picks for summer entertainment.
You can also find this episode on your favorite podcast listening app, like Apple Podcasts, Google Podcasts, TuneIn Radio, Stitcher, and Spotify.
What's New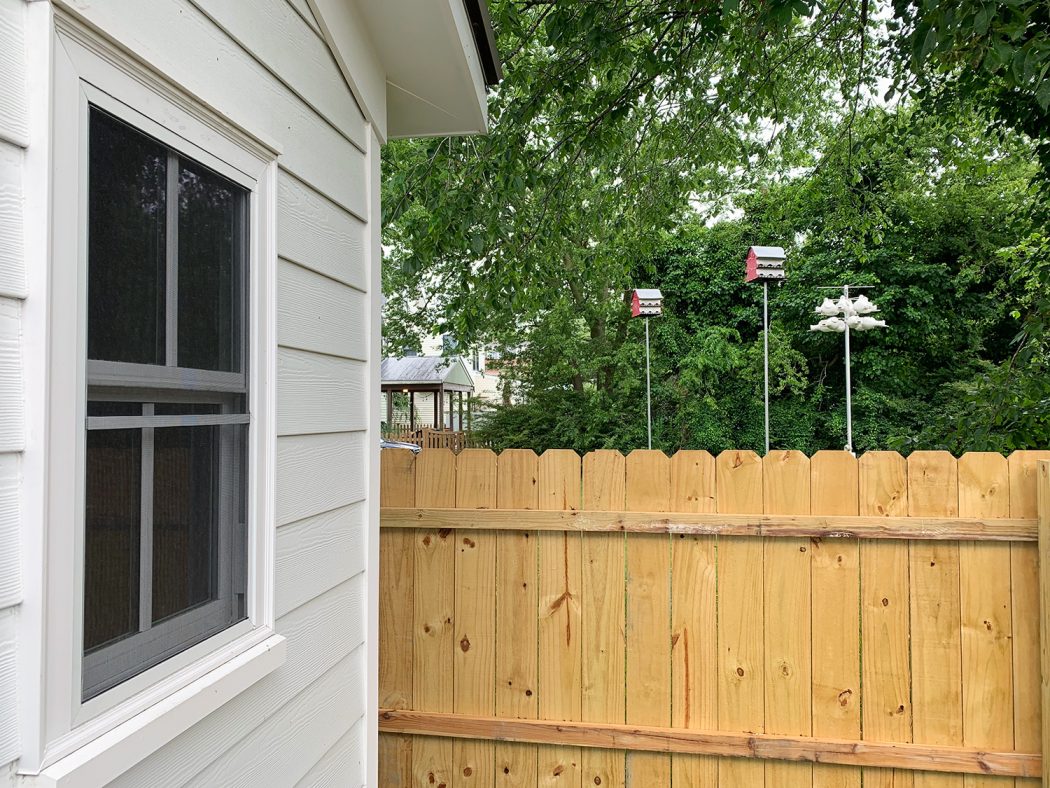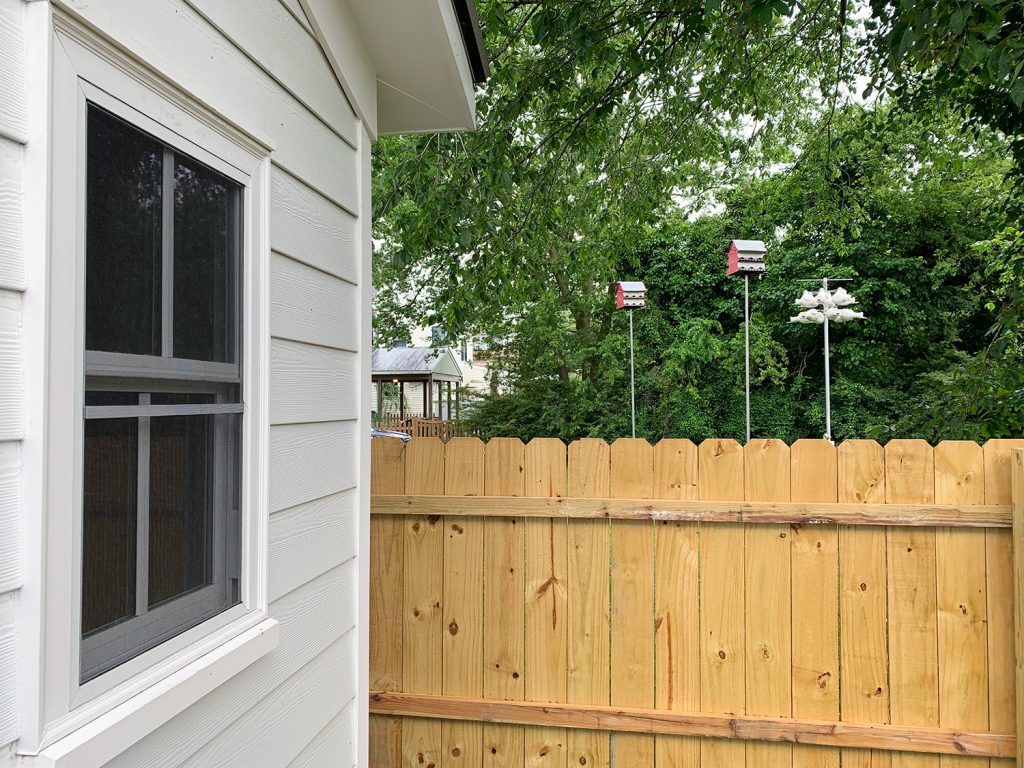 Since I'm not about to show you a bunch of bird droppings, in that photo above you can see the "bird city" behind the duplex fence that caused quite the mess on the duplex patio, outdoor furniture, and even the duplex itself. Even our cleaning lady marveled at how much "stuff" was on the windows.
Thankfully these decoy owls have encouraged them to stop doing their business in the duplex's tiny backyard, and we're grateful for the quick resolution.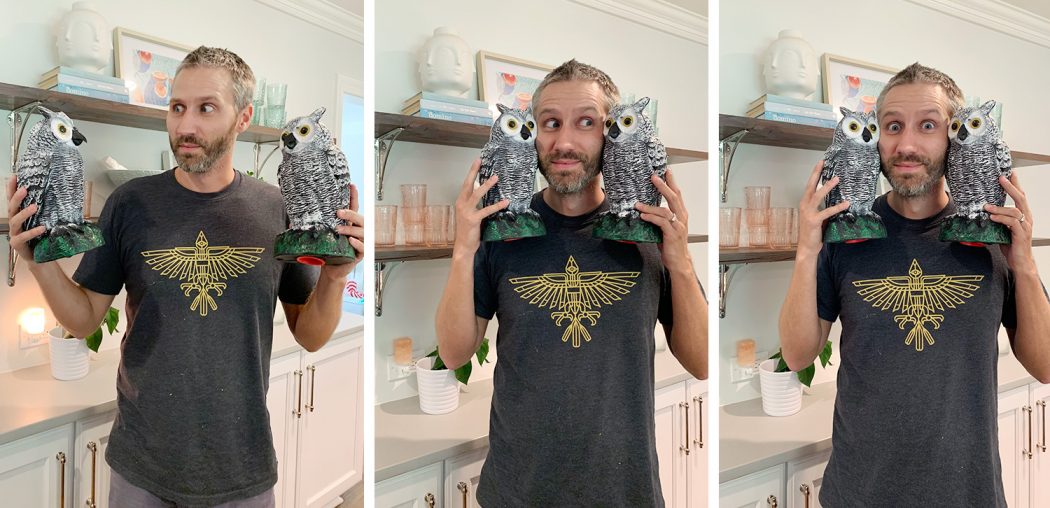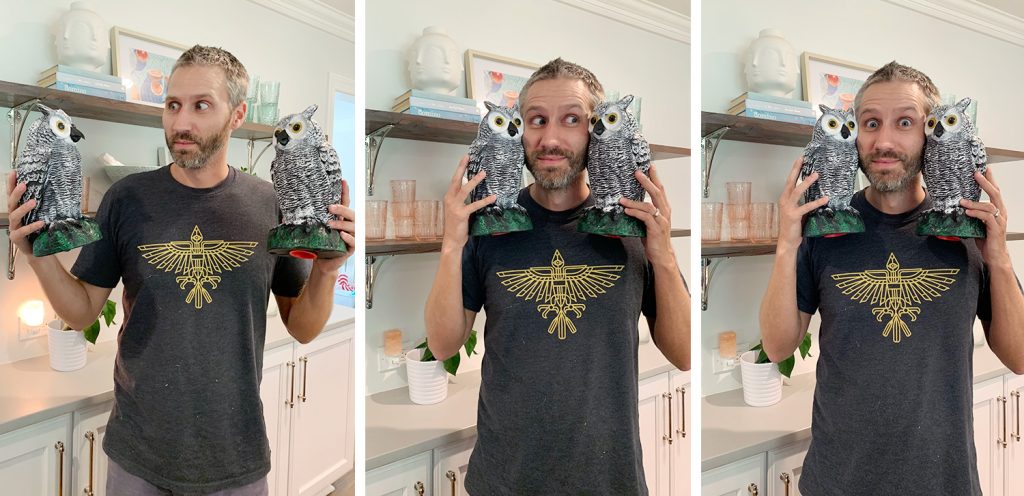 We also grabbed a pack of these reflective bird deterrent discs, which actually don't look half bad hanging from the trees. We even put some over at our pink house because we started to notice things were getting "spotty" over there too.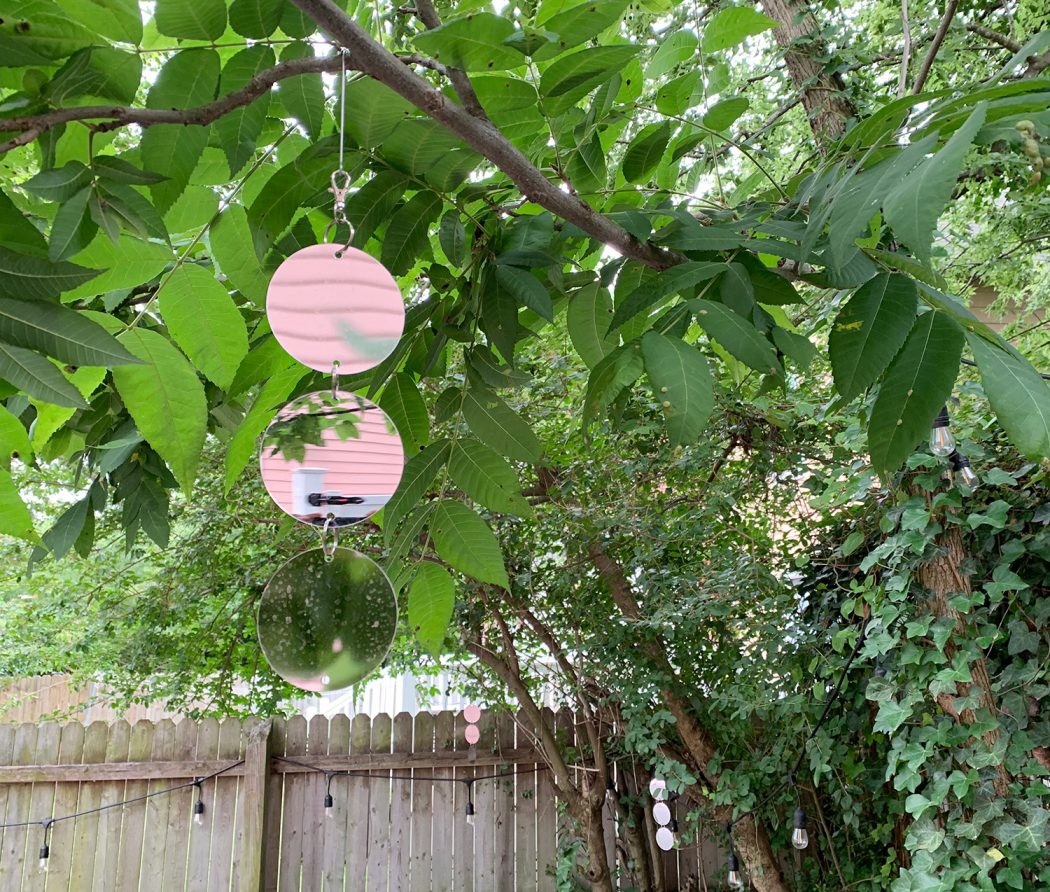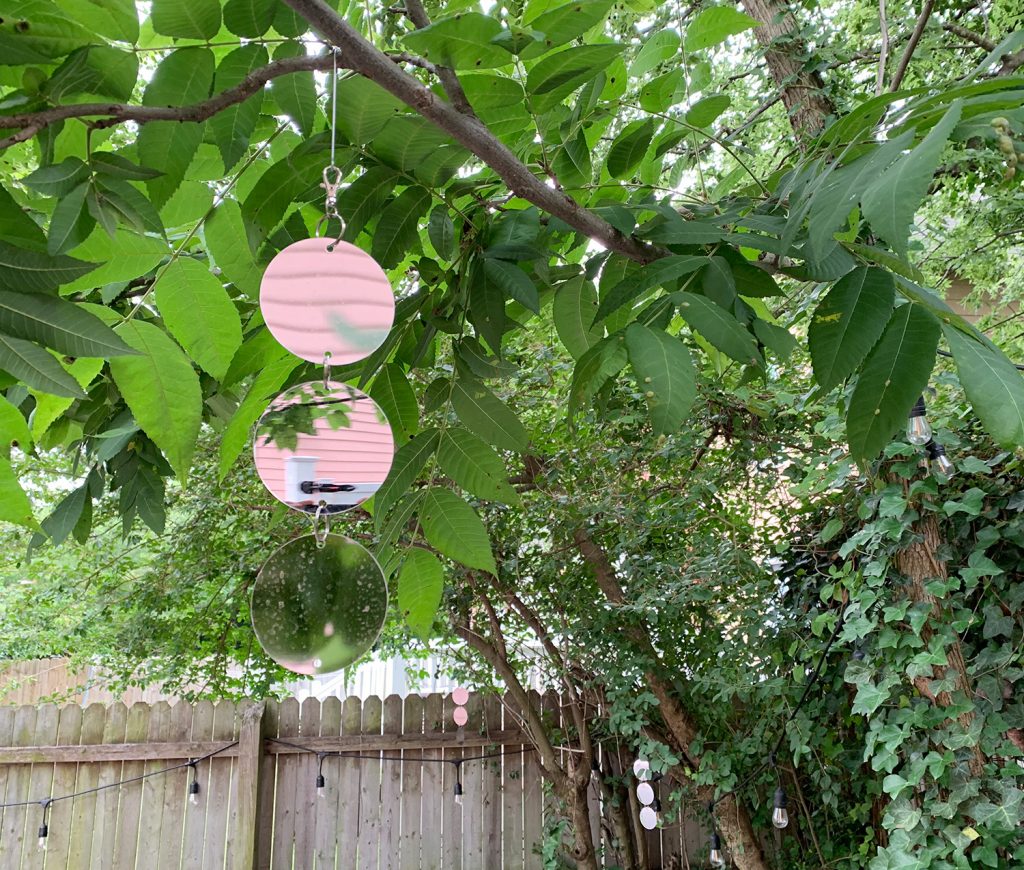 And if you missed our previous discussions about trying to prevent the deer from munching on our landscaping, check out Episode #99 and our recent update in Episode #142.
Game Time: Homeowner Hindsights
If you want to see more stats from that study we mentioned about homeowner regrets, you can check out the summary here.
We talked a lot about hardwood floors, and Sherry promised some links to posts about how miraculous it is that even super old damaged hardwoods can be shined up to look like new. Like the duplex floors below: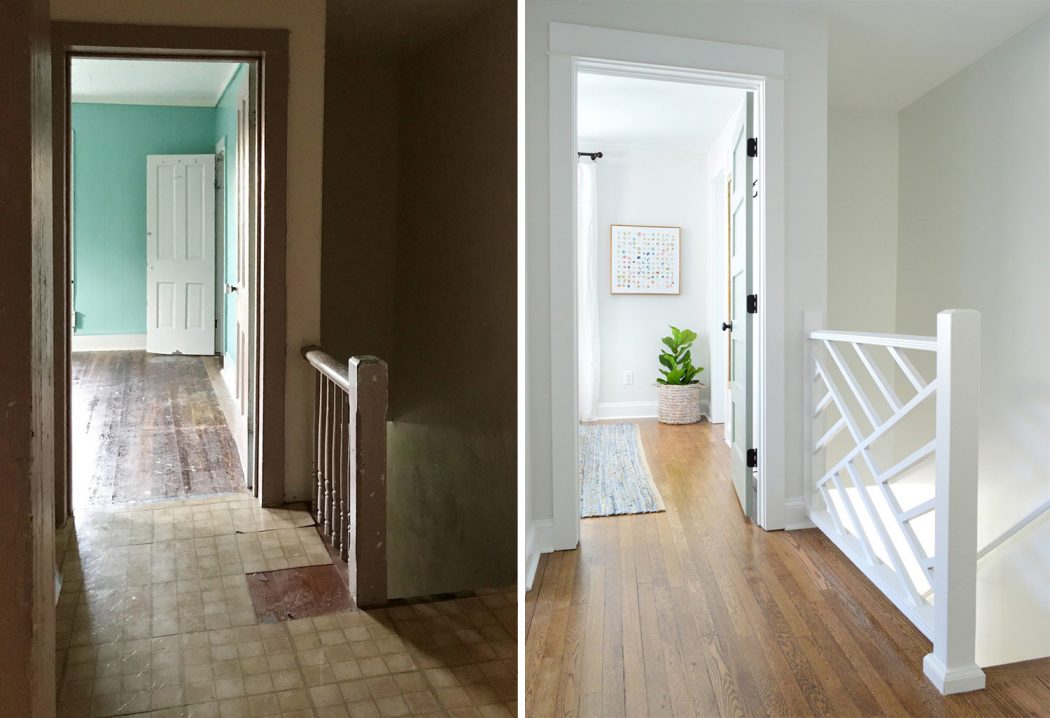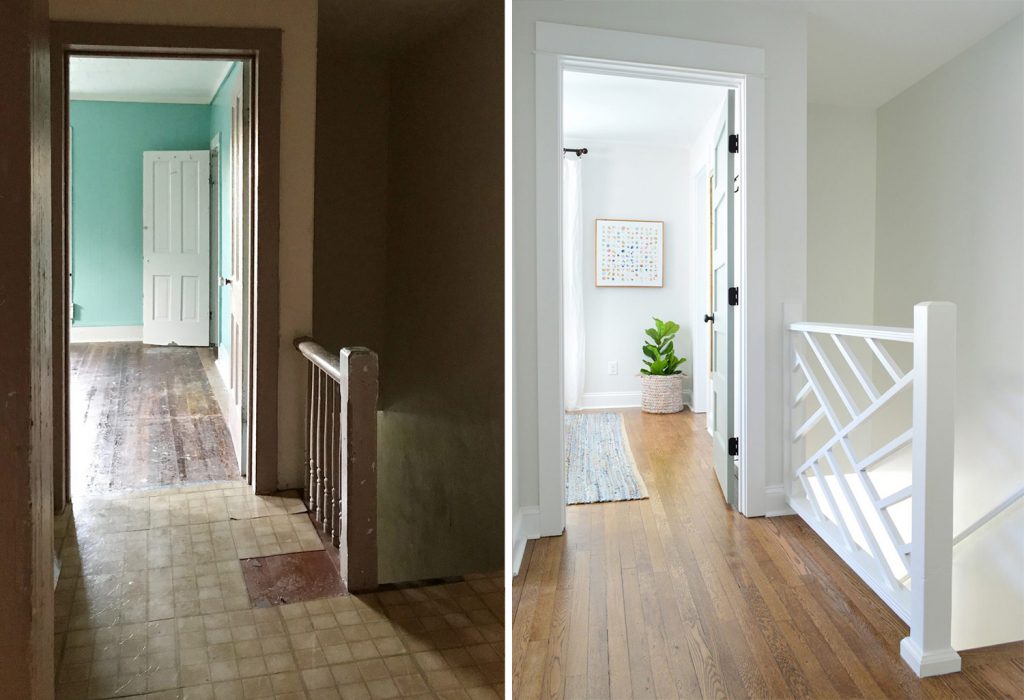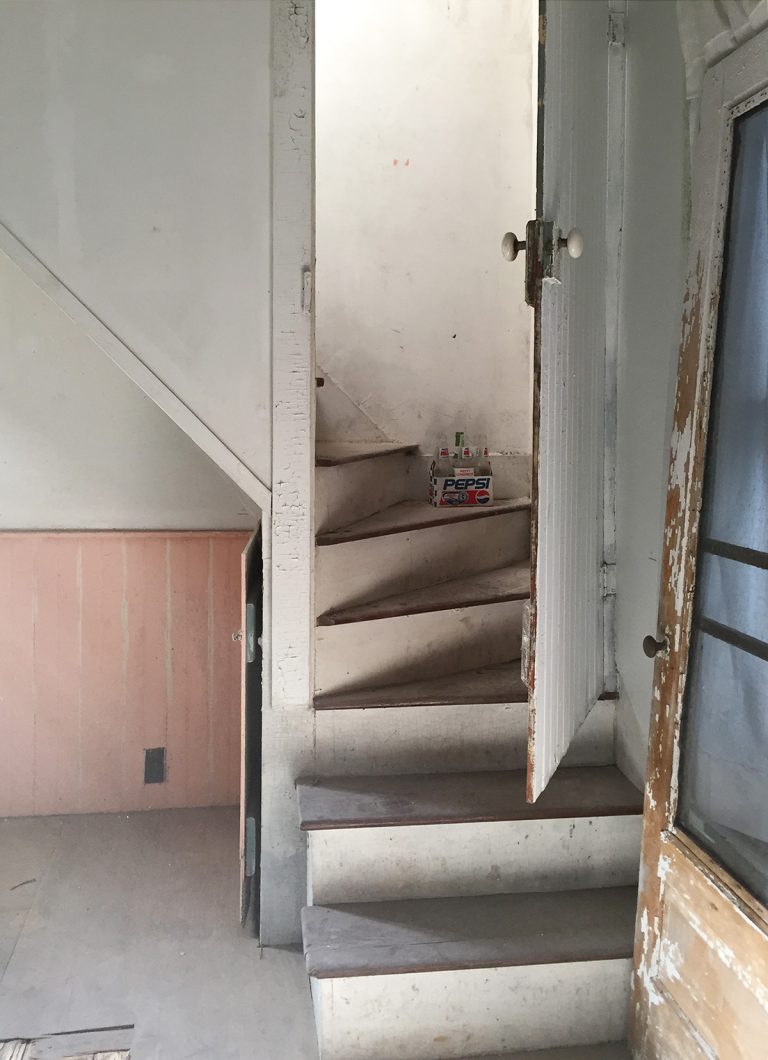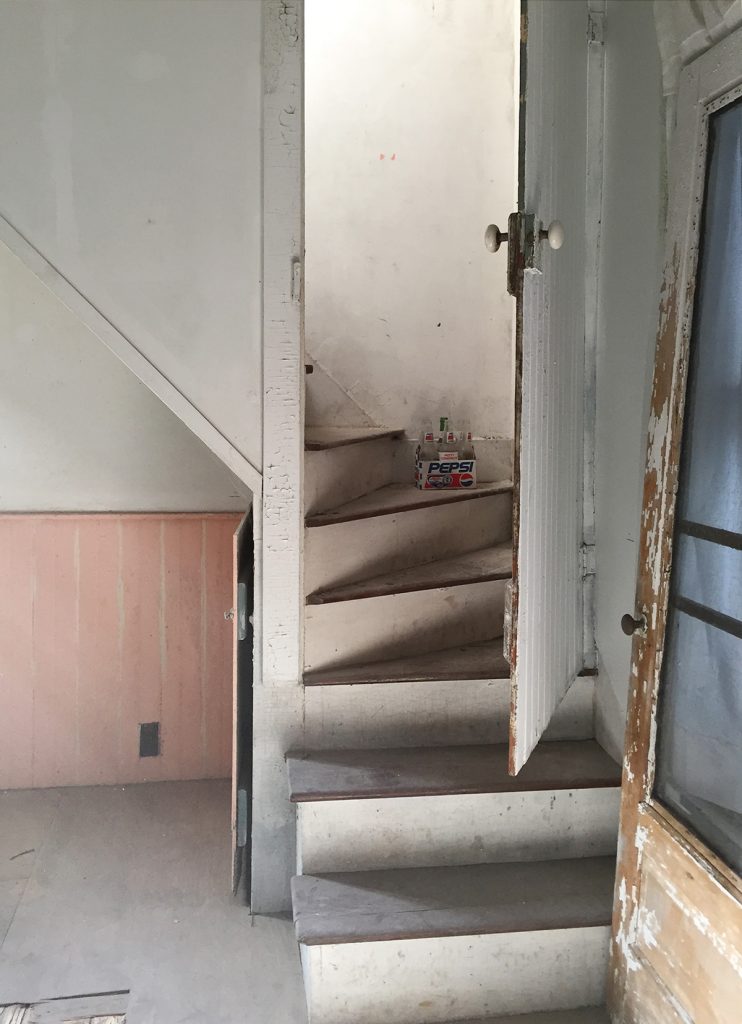 And here are the very same floors after a few days of refinishing!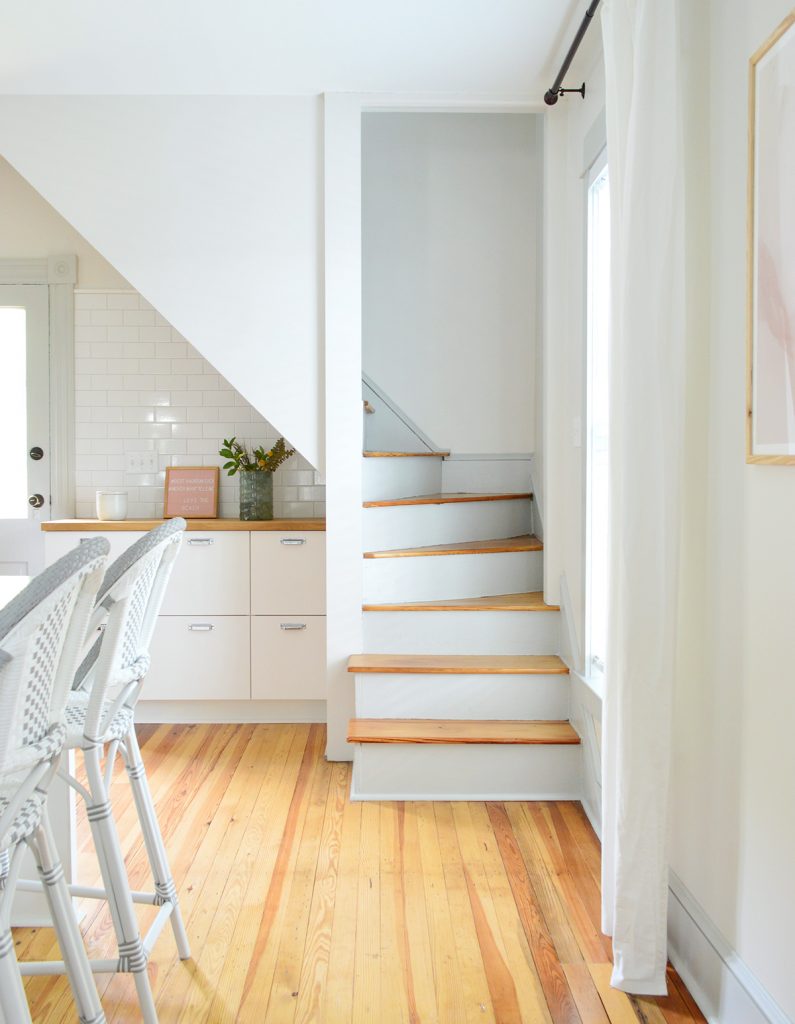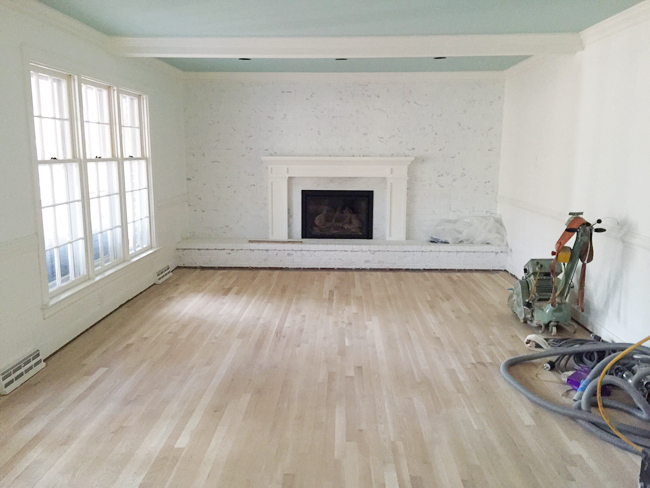 Updates
Here's the Business Insider article about the rationale behind the Charmin Forever Roll we discussed in Episode #143. Speaking of which, our friend was VERY excited about his prize for guessing who would reign at the end of Game of Thrones.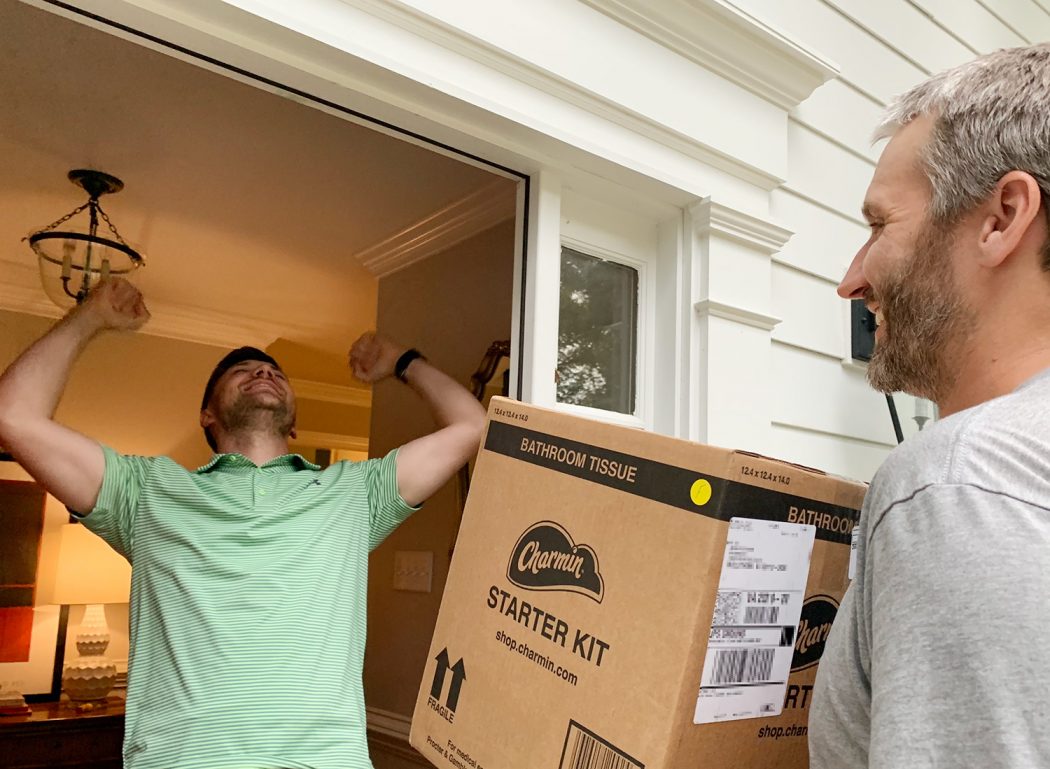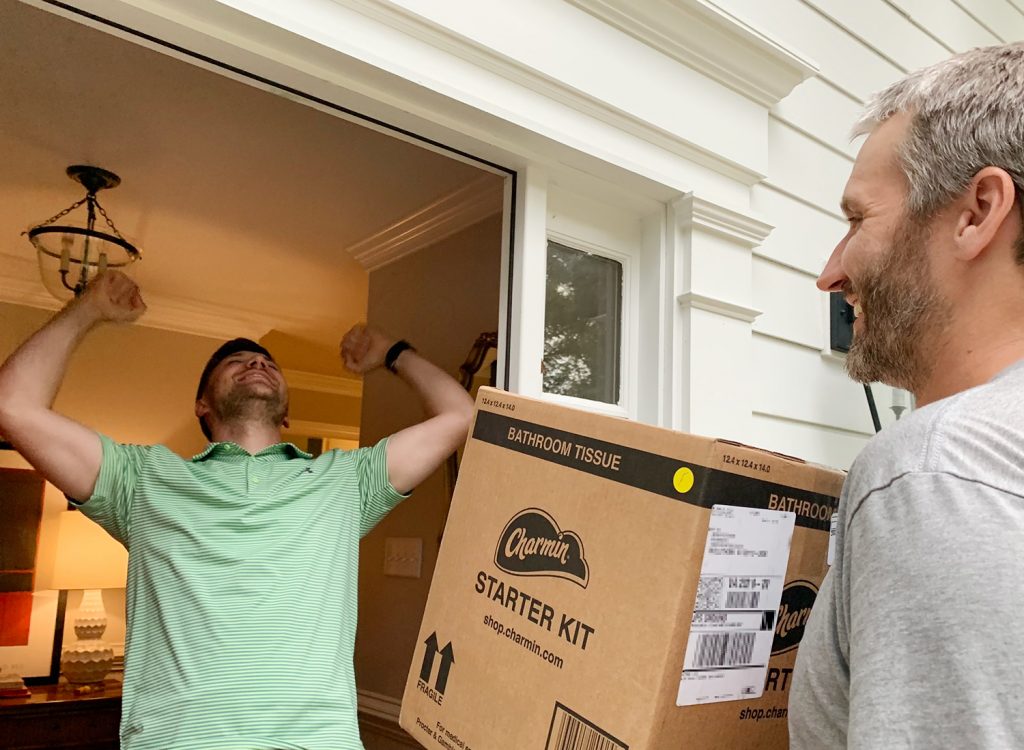 And speaking of things made for Millennials, you can hear our original discussion of things our generation is "killing" in Episode #92.
This Buzzfeed article summarizes the discussion of Millennials not using "scary weird" doorbells anymore because they just text when they're at the door (and of course, there's that Wall Street Journal article that was written about the trend back in 2017)
I especially loved this tweet that Buzzfeed highlighted, considering Sherry's description of hiding when our doorbell rings.
And because we're still a little surprised a third of households don't own screwdrivers or a hammer, here's a simple tool kit that'll solve that for just $12. Sherry is still seriously disturbed over here.
Global Design Norms
Those are some of the photos I found when Googling "Dutch Stairs" like listener Erin suggested (source for top, source for bottom). I think I just got vertigo looking at them, so I can't imagine actually scaling them!
I also mentioned that Amazon Key service that turns your garage into a smart garage that Amazon delivery folks can access to leave packages in (it comes with a security camera too!). It's the high tech version of listener Allison's in-house mail delivery norm in rural Vermont.
We're Digging
Okay, so here are all those things that'll help keep you busy and entertained over our podcast's summer break.
First up, our friend Sabrina Soto's new podcast "Redesigning Life with Sabrina Soto" which we're interviewed on this week! You can find her show pretty much wherever you listen to ours.
If you missed Sabrina on our podcast, she was our very first interview waaaaaay back in Episode #2 (!!) and she was super candid about what it's like to film a makeover show.
And in Episode #4 our second interview was with Orlando Soria, whose new show Unspouse My House is such a funny and fresh series for HGTV. You can watch a snippet of the show's intro below (which legit made me spit out my drink). We're so grateful that HGTV didn't strip out the randomness and hilarity that is Orlando.
And if you're looking for a newsier podcast, we both loved The Dropout from ABC News, which tells the story of Elizabeth Holmes and how she duped the world with her healthcare startup Theranos (which I can't hear without simultaneously thinking of a Thermos and the Avengers' villain: Thanos). Anyways, it was a riveting story!
Lastly, I loved reading the WWII story Unbroken (it has over 25,000 5-star reviews and spent 4 years on the NYTimes Bestseller list!). It's not a book I would've thought I'd get so engrossed in, but I was FULLY engrossed. So much so that I think I might dive into the author's other big book, Seabiscuit.
And if anyone has seen the Unbroken movie, let me know what you think. I liked the book so much I'm worried the movie won't measure up.
If you're looking for something we've dug in a past episode, but don't remember which show notes to click into, here's a master list of everything we've been digging from all of our past episodes. You can also see all the books we've recommended on our Book Club page.
And lastly, a big thank you to Grove Collaborative for sponsoring this episode. Sign up at Grove.co/YHL and spend your first $20 to receive a FREE 5-piece Mrs. Meyers cleaning set!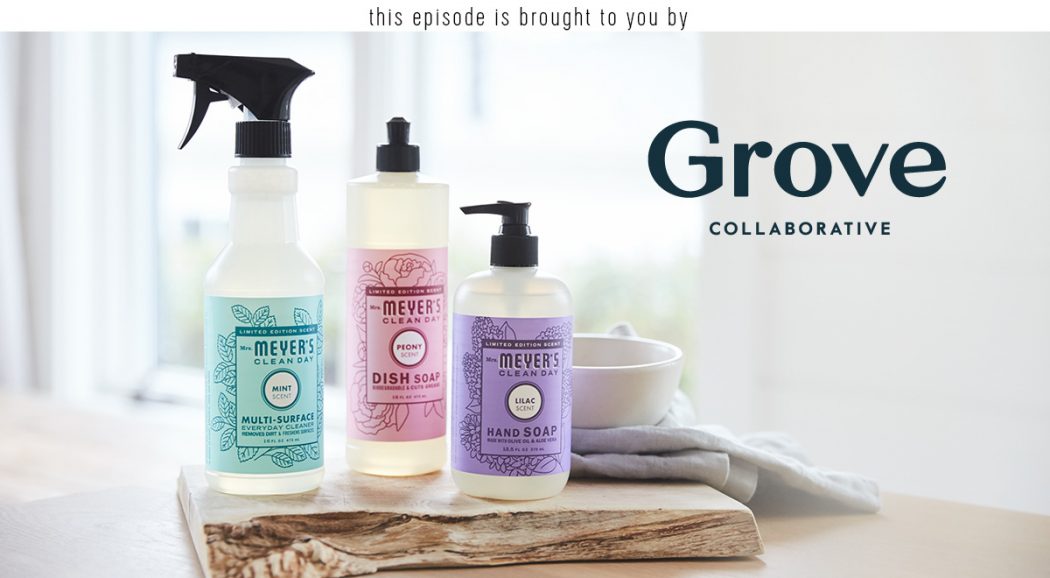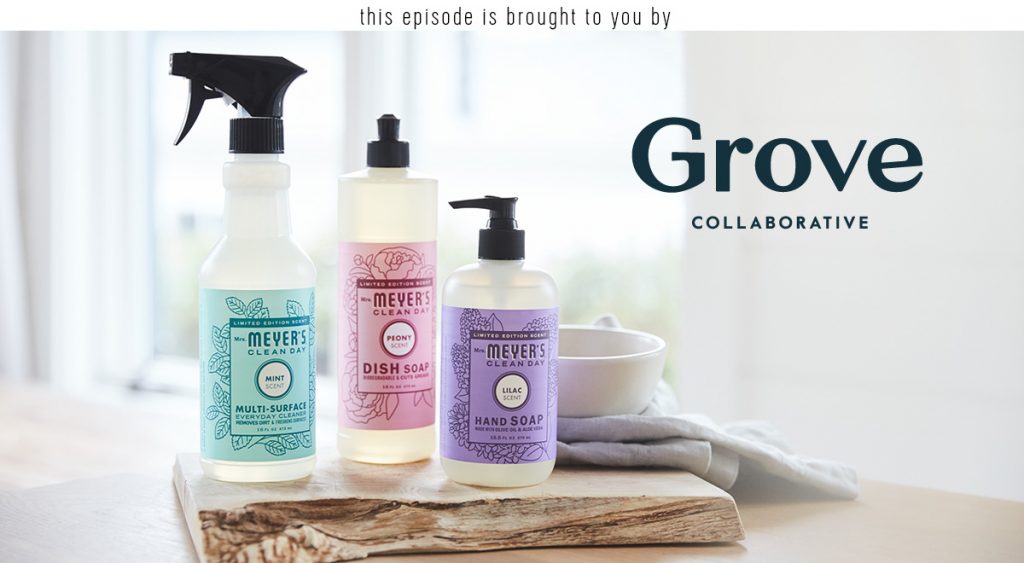 Thanks for listening, guys!
*This post contains affiliate links*