After over a year and a half of renovation, the duplex officially hosted its first overnight guests!!! And it was an exciting, emotional, and eye-opening test of all the work that we've put into it. So we're sharing what we learned and what we're changing before it plays host again. We're also talking about how a house that we considered buying last fall as a long-term rental popped back onto our radar with some surprising news. Plus, how we solved some household frustrations for under $25 – and Sherry rants about a certain paper product while John finds unusual joy in another one.
You can also find this episode on your favorite podcast listening app, like Apple Podcasts, Google Podcasts, TuneIn Radio, Stitcher, and Spotify.
What's New
***Heads up, there's a Game of Thrones spoiler a few photos down, so if you haven't seen the finale yet (and have miraculously managed to avoid spoilers so far) just don't look too closely at the photo after the one of me holding the toilet paper.***
If you want to hear the original conversation we had about potentially buying another rental property and why this particular house in our neighborhood wasn't the right one for us, you can tune into Episode #114.
Can We Just Talk About… Tissue Boxes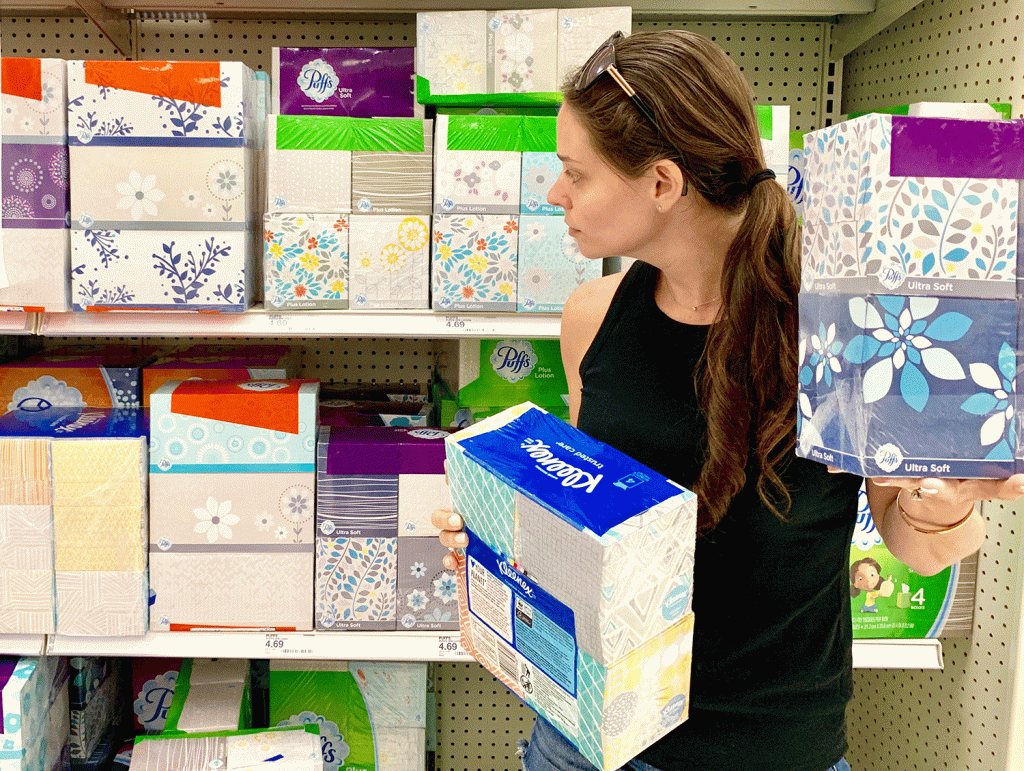 Now you can see what we were venting about regarding the tissue box options when we recently went to buy them for the duplex.
We can see how they'd offer a nice dose of pattern and color for a simpler bathroom, but with colorful floor patterns (and painted doors) we just wanted something subdued – and it was surprisingly impossible to find. Especially when a four-pack might have two toned down designs that we liked paired with two that were much bolder.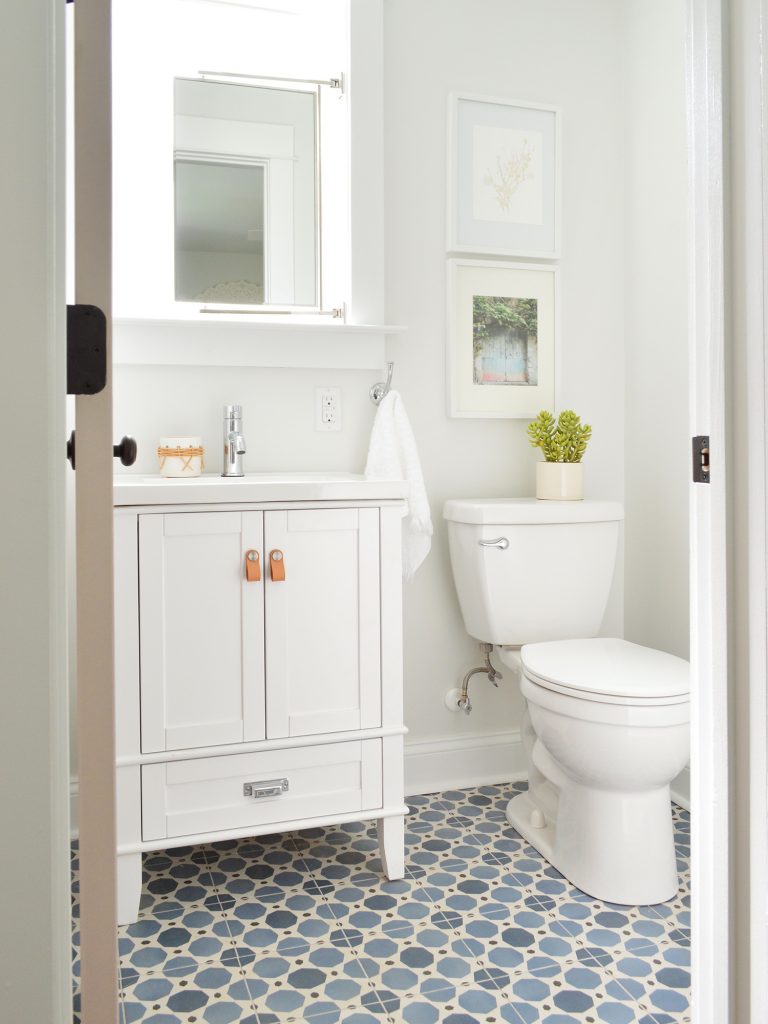 Here is the house-shaped tissue box cover we decided to buy to "neutralize" the boxes throughout the duplex. (That's just a product shot on the website – I don't have a book called "John's Story." Ha!)
They were $6.90 when we bought them, but now they're showing up as $14. Boo! But still significantly less than some of the woven versions Sherry looked at. Some were $30, $40, even $100!!! This $17 teak one is a nice option, just not when you have to buy 6 of them… to the tune of $102.
Which takes us back to our appeal for literally just one 4-pack of subtle tissue boxes (like linen-looking ones or some other woven textures scanned onto cardboard). Anyone? Bueller?
But more importantly, I know you guys are DYING to see the Forever Roll. It arrived shortly after recording the episode and…WOW. Just wow.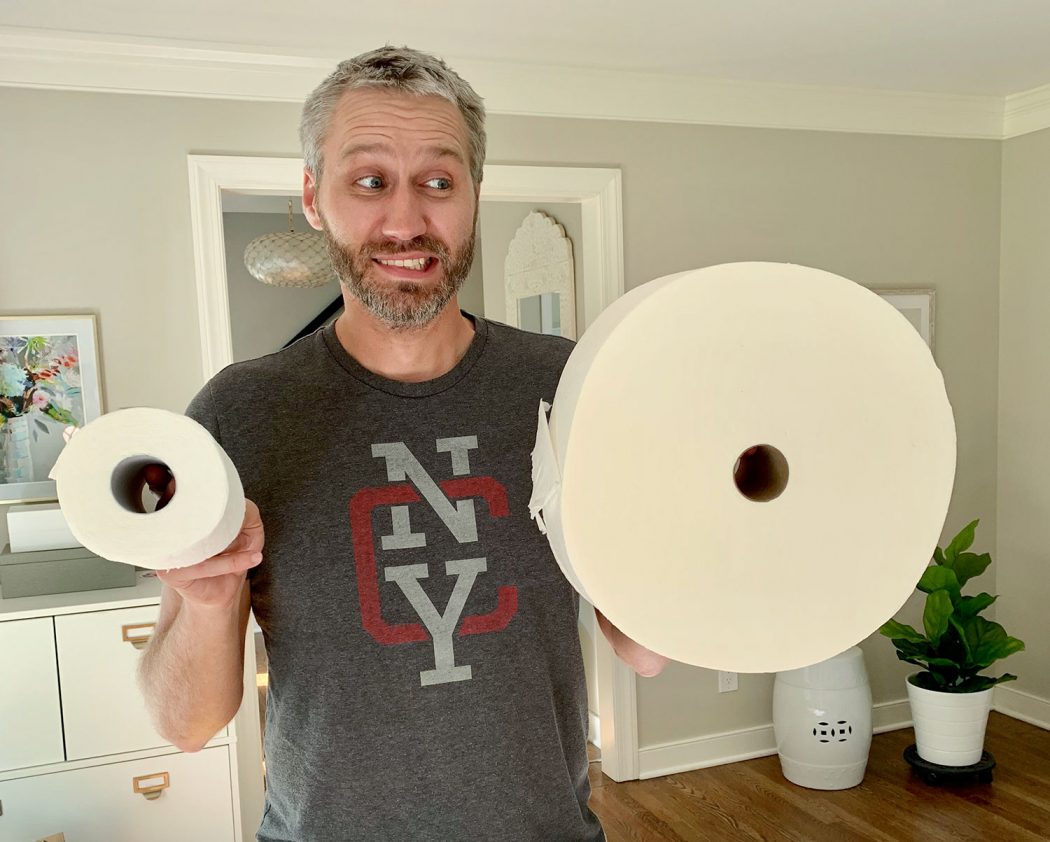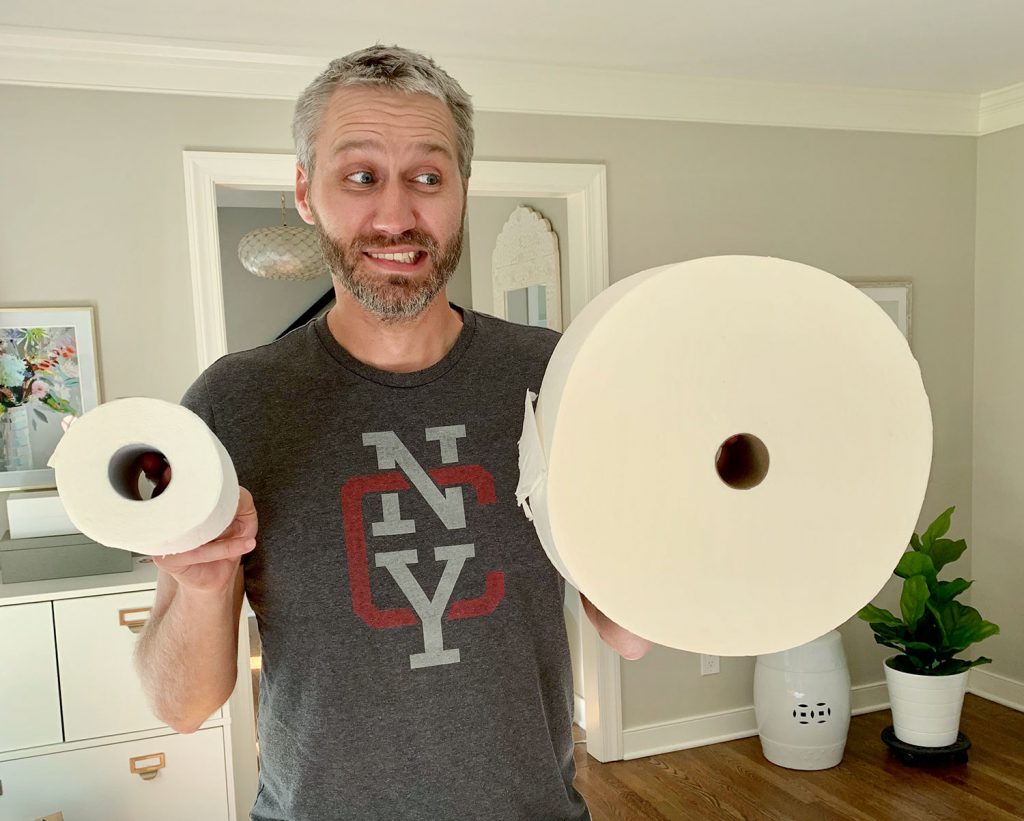 That's the standard "Double Roll" that we buy in our household on the left above, compared to the behemoth that arrived as part the Forever Roll starter pack that we bought as a gag gift for our friend (he won our Game of Thrones finale episode bet).
And for any GoT fans out there, you might appreciate the image I photoshopped to dress up the outside of the box that we gifted him. Now he'll never have to leave the iron throne.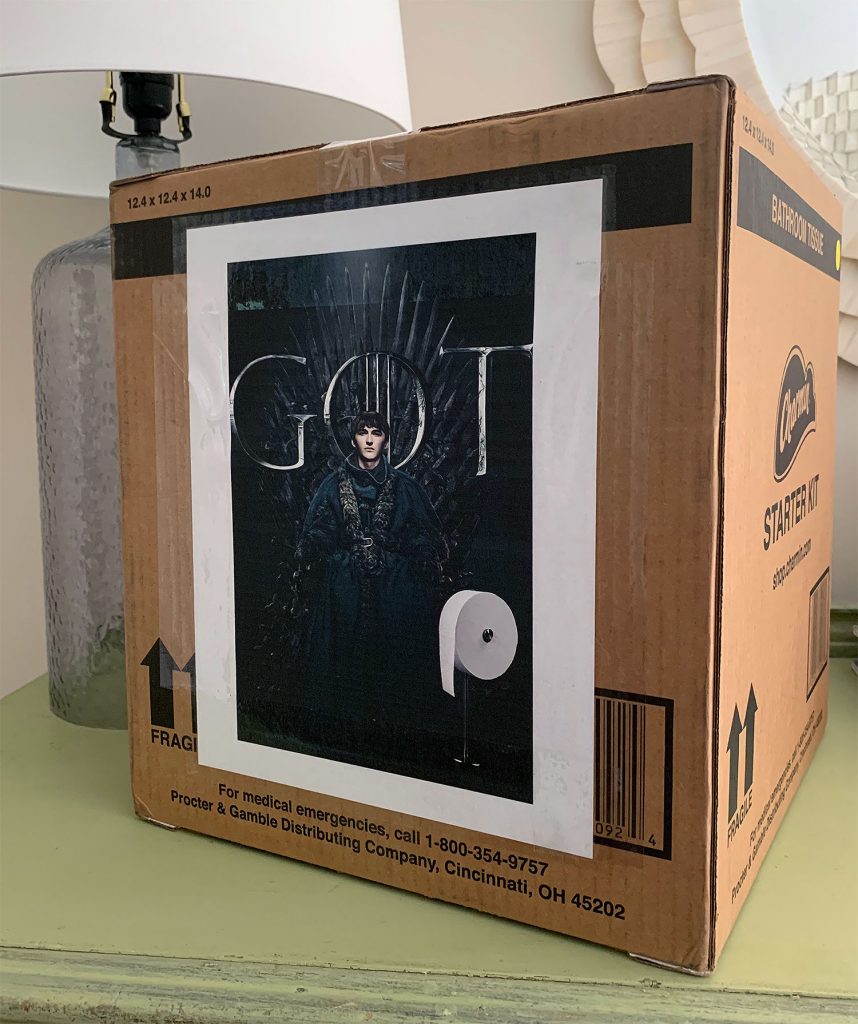 The Duplex's First Guests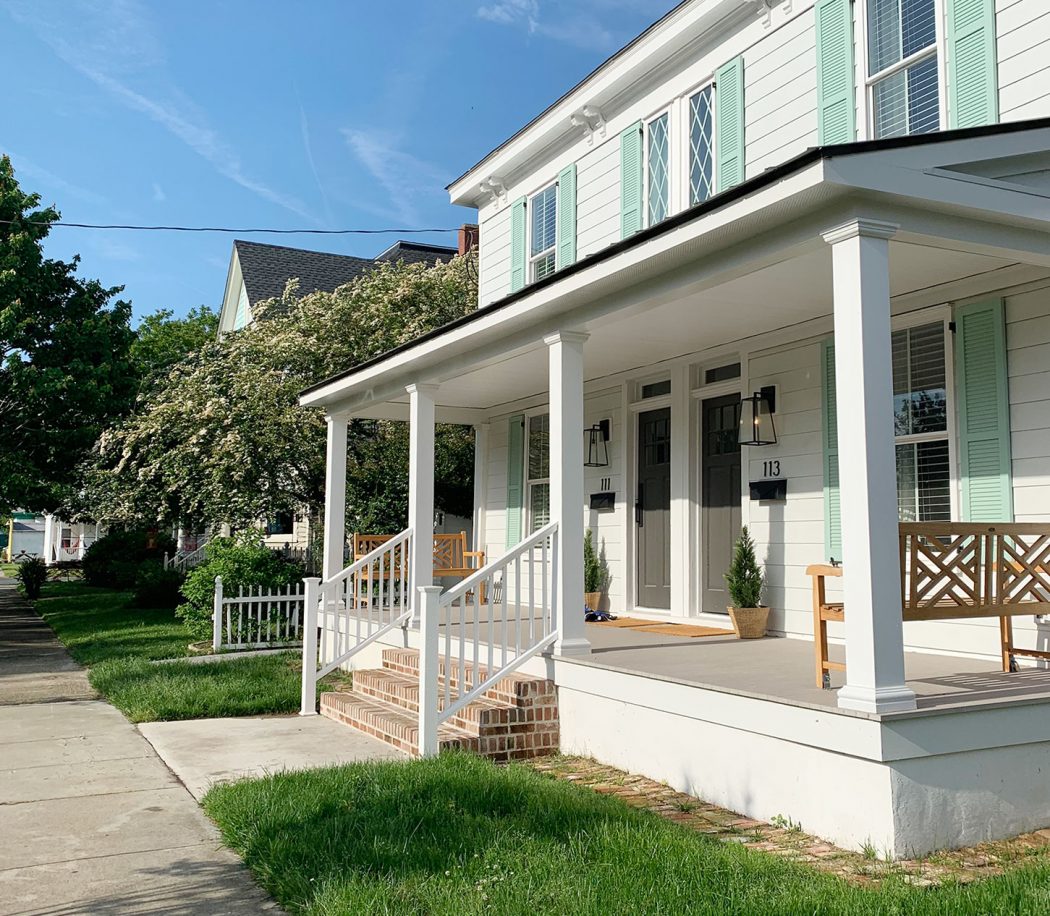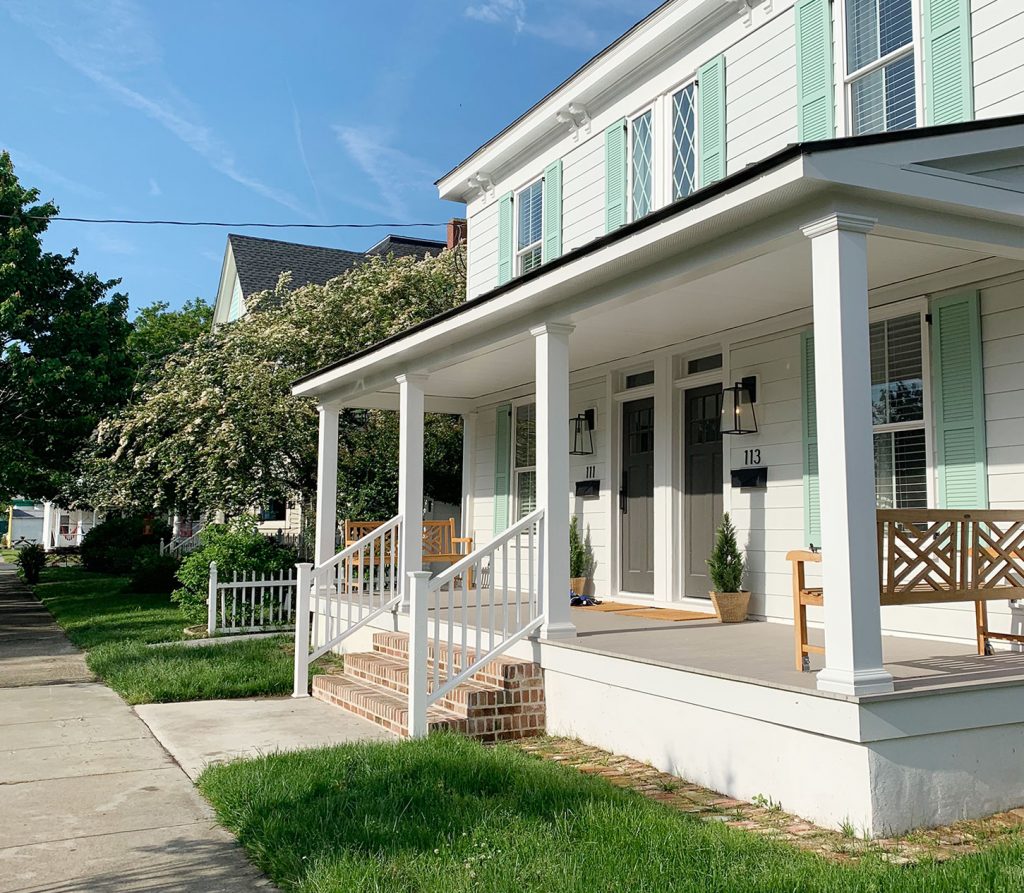 You may have caught on Instagram recently that our family stayed at the duplex a few nights to test drive everything before our first Airbnb guests arrive in June.
It may not look like much, but seeing the kitchens in use (and the bedrooms! and the dining tables! and the outdoor showers!) was so exhilarating in the weirdest way. It was like all of our work was finally paying off and people were enjoying the house!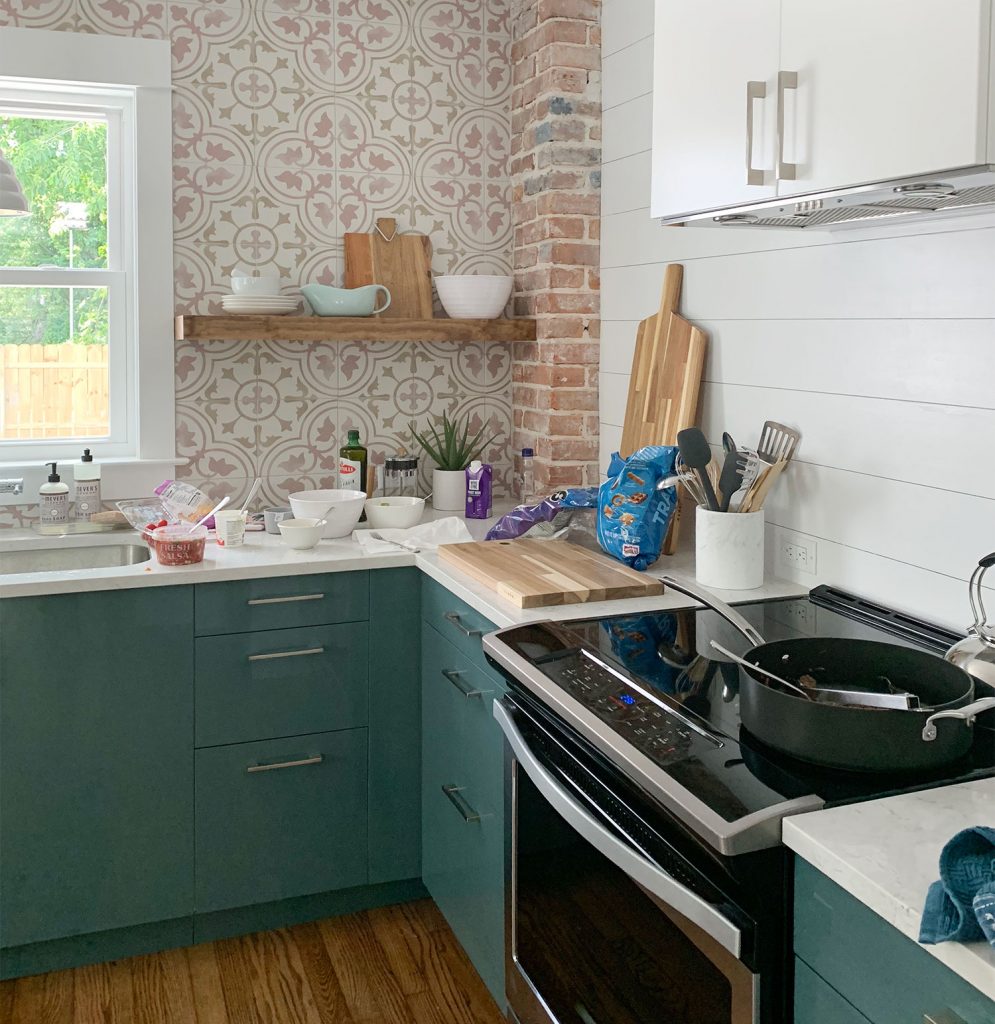 Here are just a few of the items they helped us realize we were missing (some may seem obvious, but with aallllll of the things we've been trying to check off, it's easy to forget literally everything):
We're Digging
Here's the freezable grocery bag that we bought (in "Fresh Stripe") to use as our beach cooler this summer after seeing my sister with hers. We love that it's simple, affordable ($25), and the whole thing folds up to be stored in your freezer – so it's always ready to use!
We mentioned it matches our beach chairs – so here those are in case you're in the market (in the "ocean stripes" colorway). These hold up so much better than others we have bought.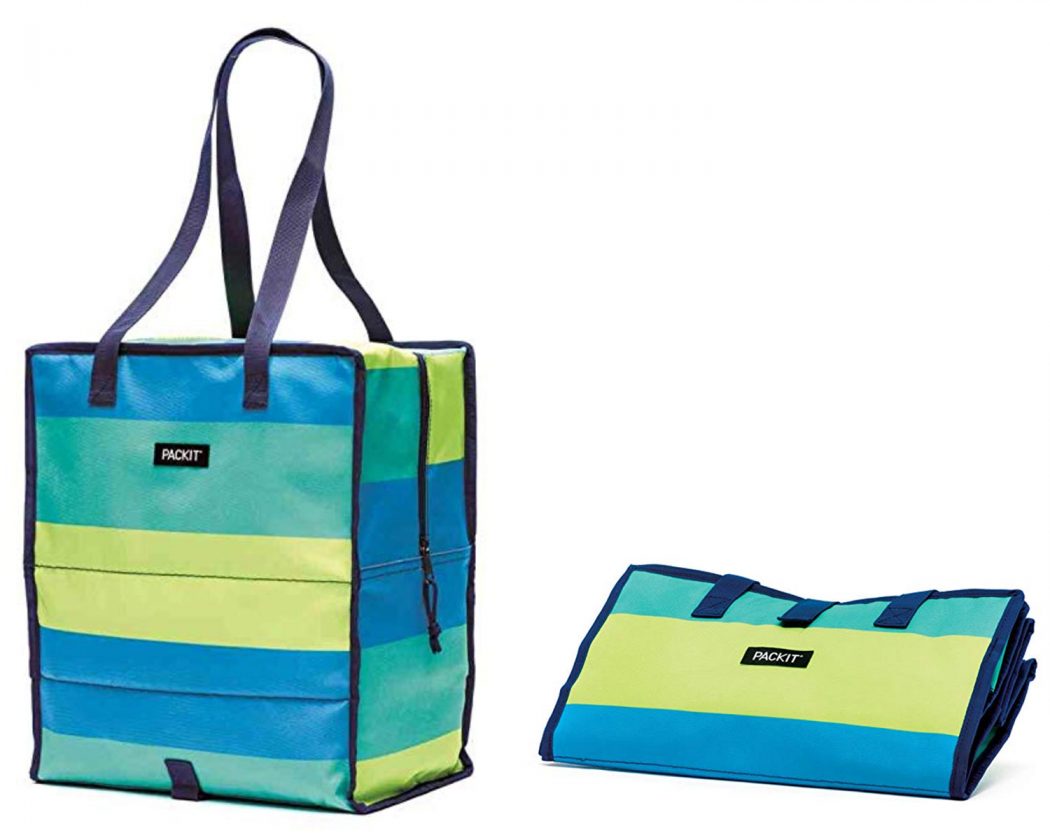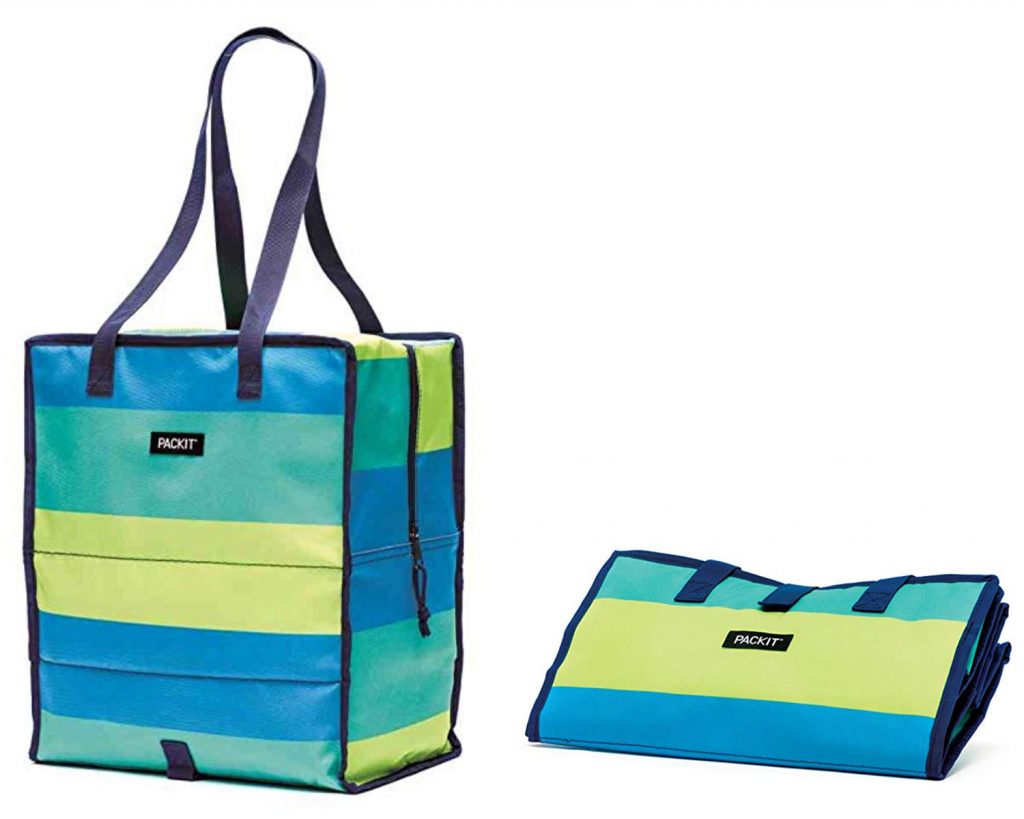 And here's a look at our coat closet situation with the motion-activated puck lights (of course we ordered the warm white option). As Sherry pointed out, they aren't the brightest lights in the world, but a 3-pack is just $18 and the motion activation works remarkably well (they turn off after a few seconds of no motion). Here you can see 2 of them that we stuck to the inside of the door frame so they illuminate the items we're looking for in the closet. The third one is on the other side.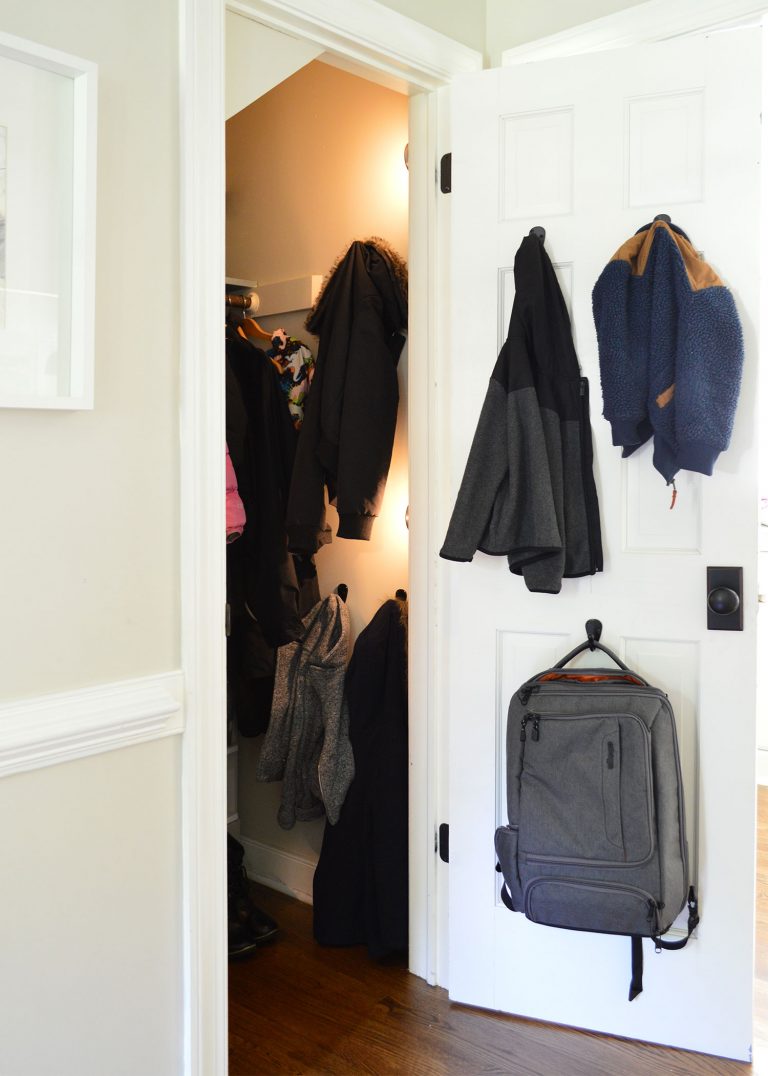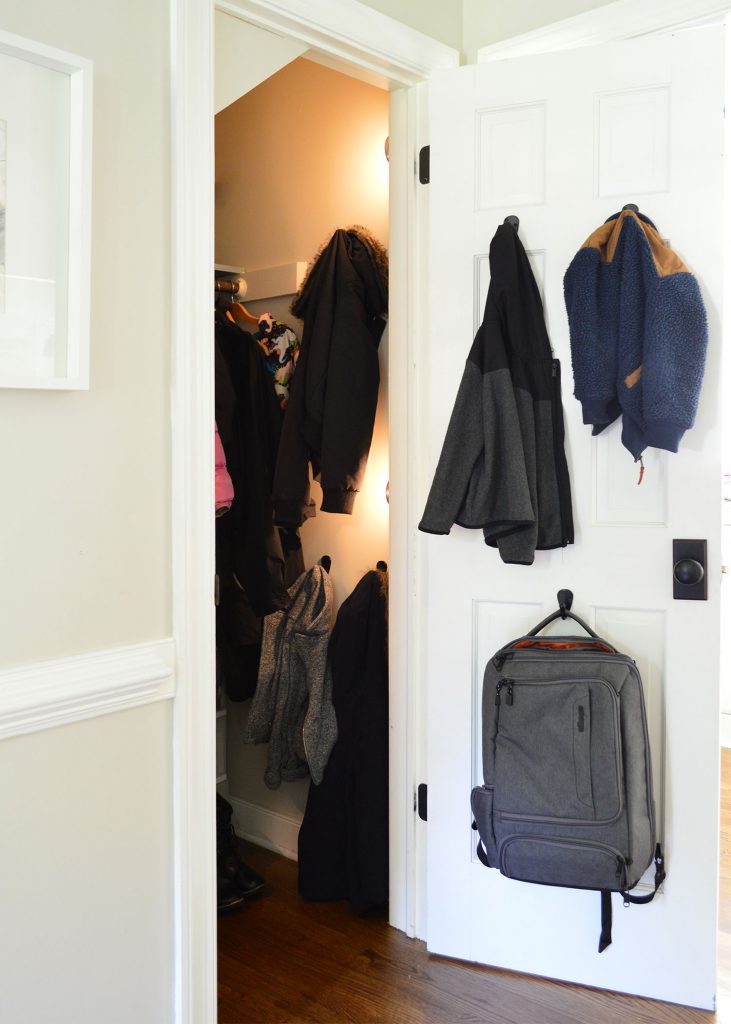 And if you were curious, here's a peek at the fluorescent light we have hardwired in there. It's in a weird spot that made our options limited when we replaced it a few years ago (it had to have its own on/off switch, since there isn't a wall switch in the closet itself). I think it's actually an under-cabinet light, now that I think about it.
You can't see it in this photo, but the switch – which is VERY tiny – is tucked way back into the lefthand corner, so it's annoyingly hard to find in the dark.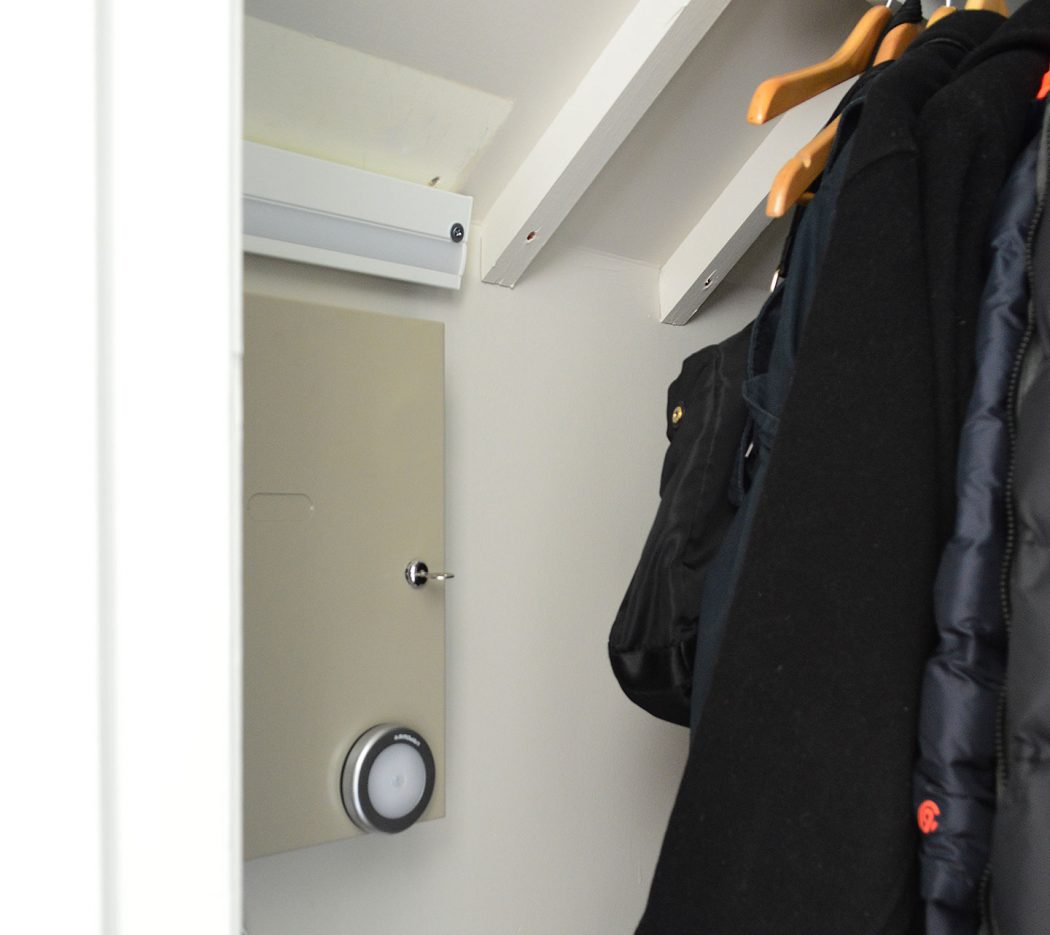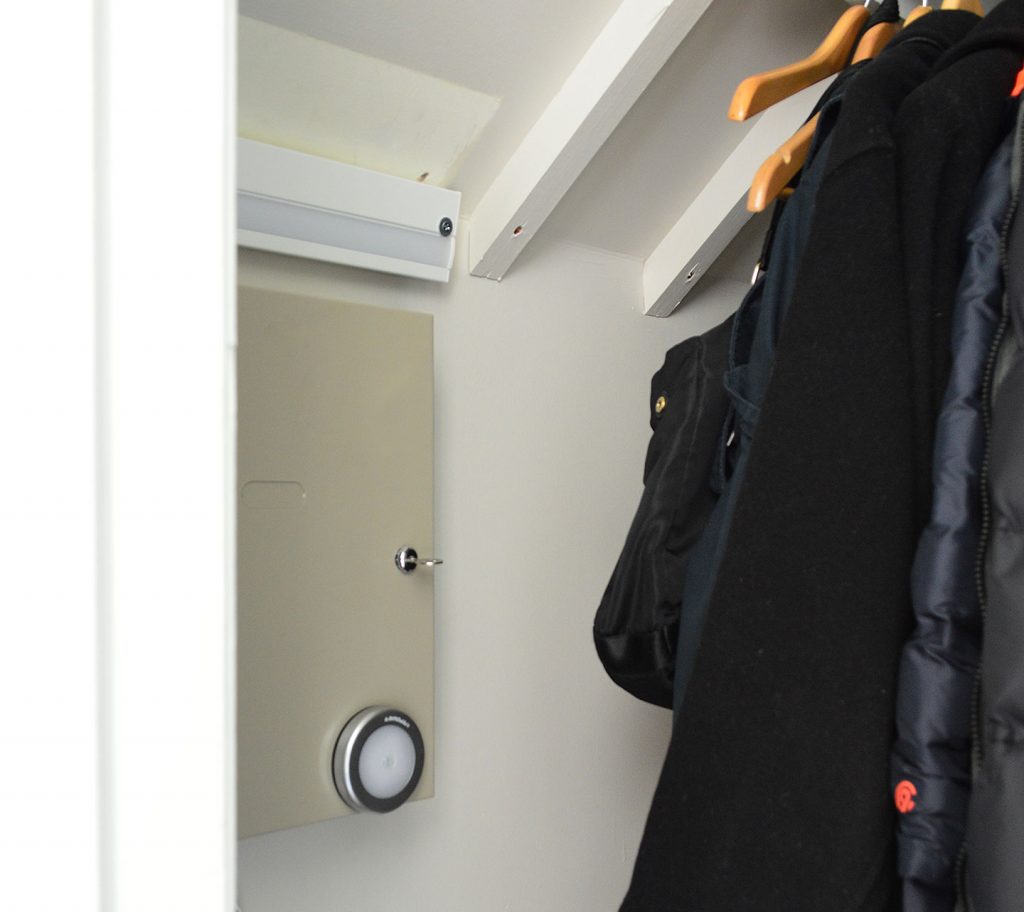 And there on the metal electric box (for the house's old alarm system) is one of the puck lights. They can either be screwed in place, attached via magnet, or stuck using the included 3M adhesives.
If you're looking for something we've dug in a past episode, but don't remember which show notes to click into, here's a master list of everything we've been digging from all of our past episodes. You can also see all the books we've recommended on our Book Club page.
And lastly, a big thank you to You Need A Budget (YNAB) for sponsoring this episode. You can sign up at YNAB.com/YHL to get your first three months free!
Thanks for listening, guys!
*This post contains affiliate links*