Welcome to the show notes for Episode #4 of Young House Love Has A Podcast. In this week's episode, interior designer Orlando Soria gives smart advice for navigating common decorating challenges like finding your style, mixing patterns, and figuring out where the heck to start. We also share how our building projects have gotten a little faster, what whole-house upgrade brightens our day, and why our garage needs some serious help. Plus, we explore some titillating paint color names along with the work of one of Trading Spaces' most memorable designers.
You can find this episode on iTunes, Google Play, Stitcher and TuneIn Radio – or play it below! Then use this page to check out any links, notes, or photos that we referenced.
What's New
Here are the LED lightbulbs we use throughout our house, sold in a six-pack on Amazon.
You can see the one wall we "prettied up" in our garage starting on p. 216 of our book, Lovable Livable Home.
Here are photos and a video tour of another unfinished space that was ridiculously disorganized in our last house: our messy basement workshop. And here's how we eventually organized it.
What's Not
These are the paint colors that are feeling a little flirtatious: Divine Pleasure, Seduction, Hot Lips, Secret Rendezvous, and Snugglepuss. (Also, I must confess that in assembling these show notes we discovered that my made up answer, Love Note, does actually exist overseas… and by two different companies! Here's one that's off-white in Australia & another that's soft pink – just like Sherry guessed – in the UK.)
Here are the guides from PopSugar and Real Simple about how often various categories of clothing should be washed (and here's more about the guy who washes his jeans every six months).
Lastly, here's the Buzzfeed round-up of Hildi Santo-Tomas' "greatest" hits on Trading Spaces.
Orlando Soria
We're Digging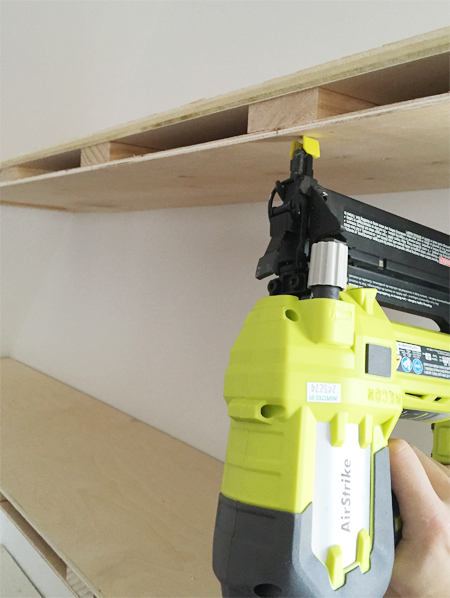 Psst- Looking for something we've dug in a past episode, but don't remember which show notes to click into? Well, here's a master list of everything we've been digging from all past episodes.
*This page contains affiliate links