With Christmas right around the corner we thought we'd toss together a fun little roundup of a bunch of holiday projects (both old and new) that we've whipped up over our last three Christmases as bloggers. Let the festivus begin!
Our first stop is a fun table decorating post from last year. Here are just a few of our favorite seasonal set-ups (see more arrangements and additional details here):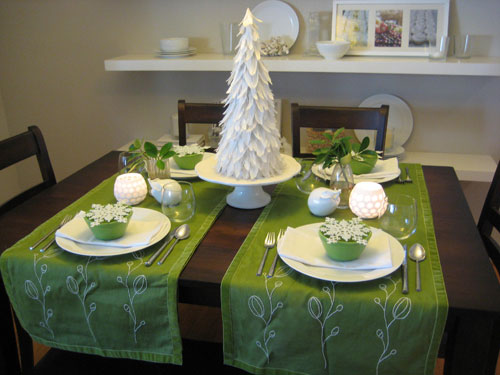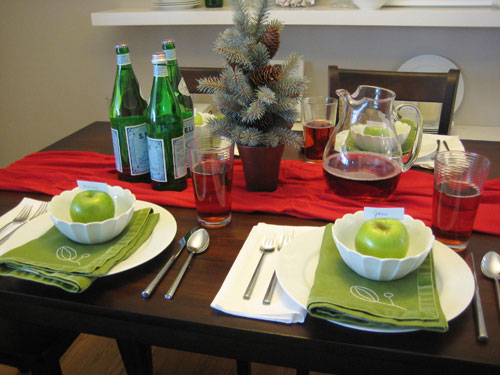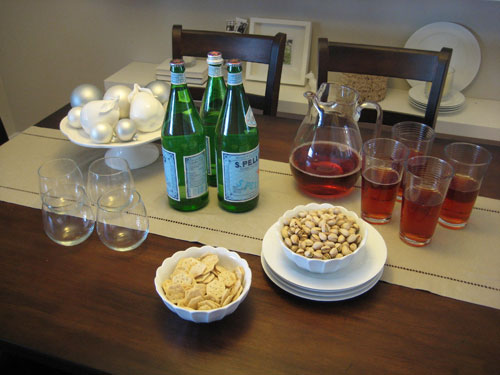 Here's how we decorated our tree the last two years, full of tone on tone texture and gleaming metallics (see more pics and get more details here):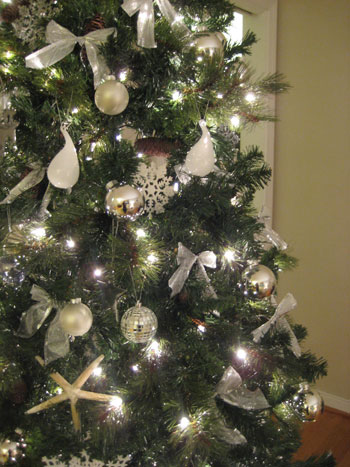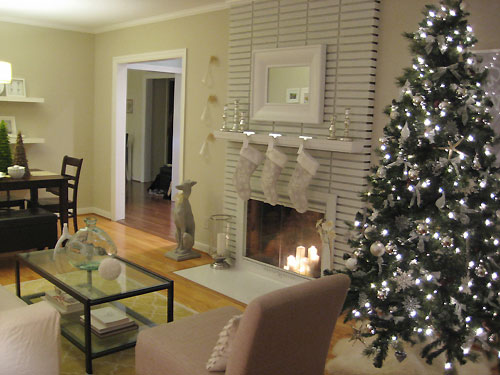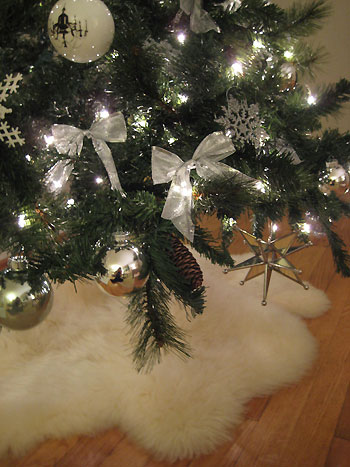 And here's a little treat Martha Stewart my sweet hubby tossed together for us while we decorated back in '08 (see the full "recipe" here):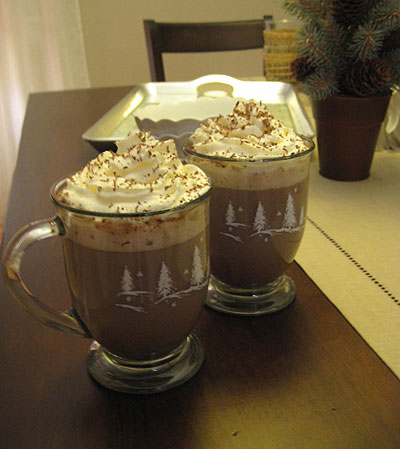 These are some fun ornaments that we made last year with cheap and simple things like feathers, glue, and glitter. We love how airy and sweet they feel and how perfectly they fit in with the rest of our gleaming metallic ornaments (more deets and pics here):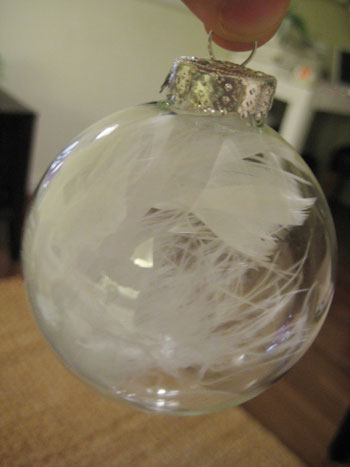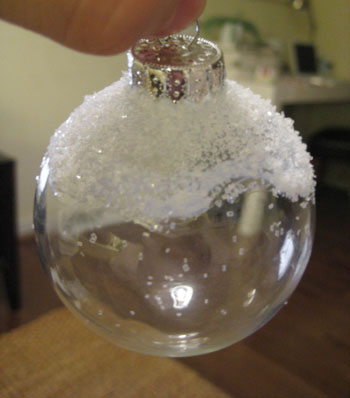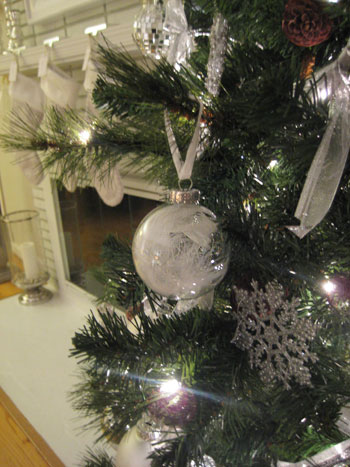 And of course we have our Christmas tree from this year, chock full of new DIY ornaments like actual dried fruit slices and faux-lemons wired to the ends of some of the branches (see more photos and get the deets here).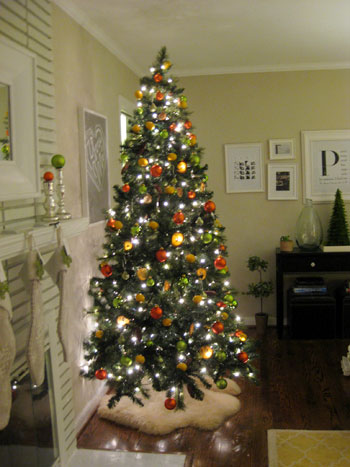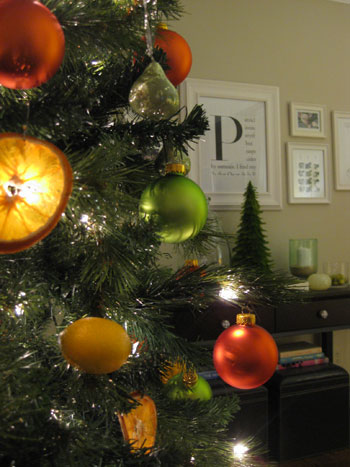 Here's a fun little place card idea from last year using ornaments and a cheap paint pen to create a sweet personalized favor for your guests to take home (find more pics and info here):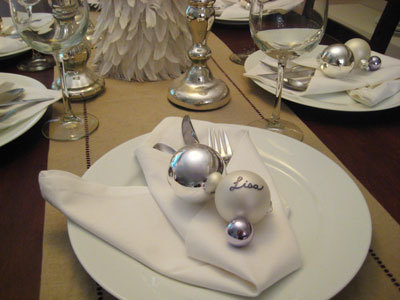 And here's another way to use ornaments in unexpected ways. Just glue magnets to them and use 'em to display all of your holiday cards en masse on your fridge (find more details and photos here).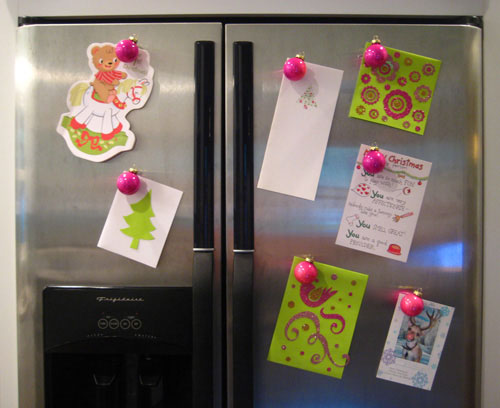 For a splash of winter white blooms, planting paperwhites is always simple and sweet (here's a full tutorial with pics galore):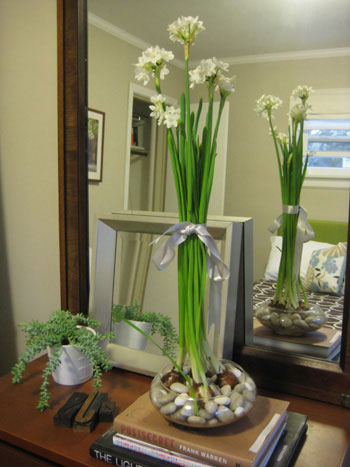 Here are some mossy and metallic side table creations that we whipped up with a cheap pack of craft store moss and a few silver ornaments (full details and more pics here):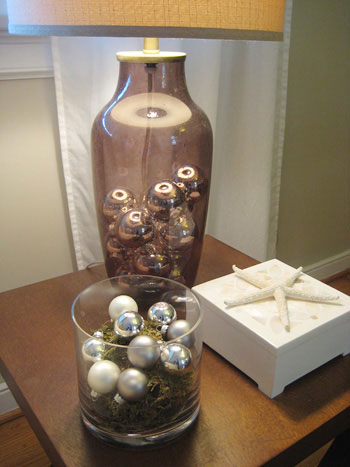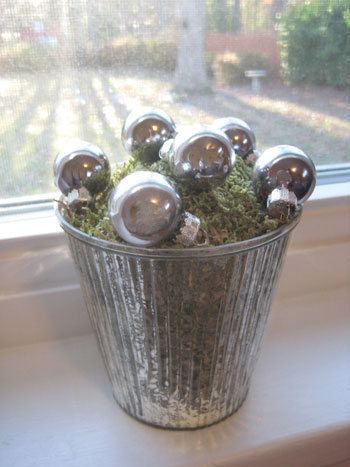 And here's an ornaments-meet-edibles idea that's super easy for holiday entertaining (more details and pics here):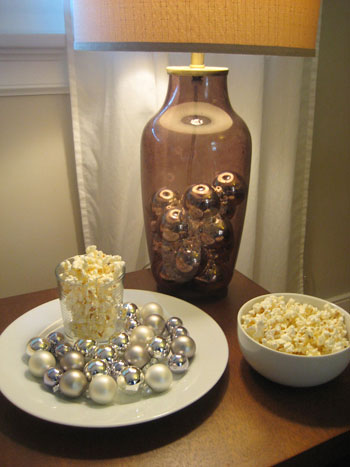 This is how we decorated our console table this year, with fun greenery and gleaming green ornaments along with a giant feather tree to really set the scene (more details and pics here):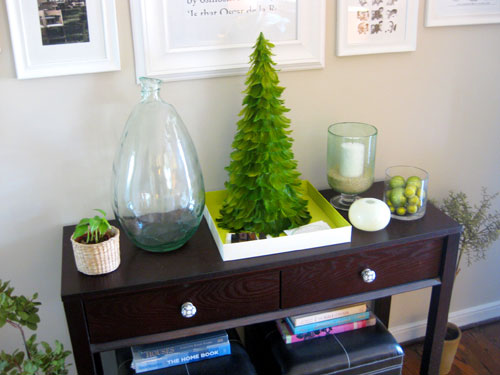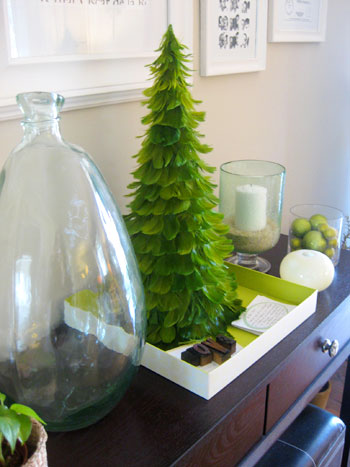 Then we have our den which got decked out in a subtly seasonal wreath and some ornament-riddled hurricanes (more photos and details here):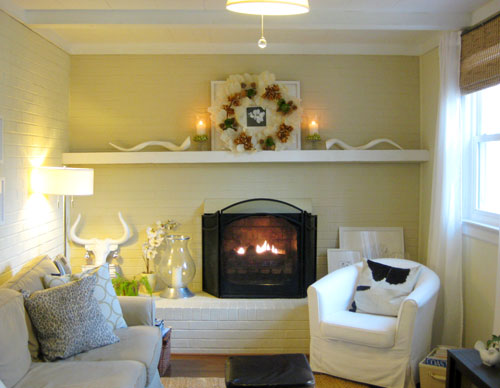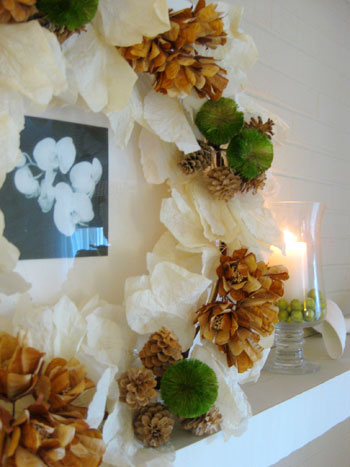 And here's the living room mantel all gussied up with ornament-topped candlesticks and DIY labeled stockings (more photos and details here):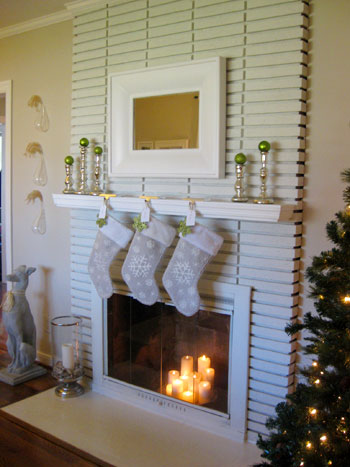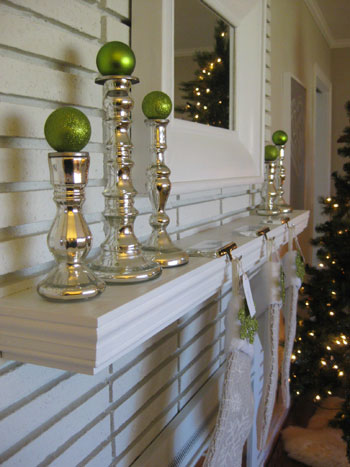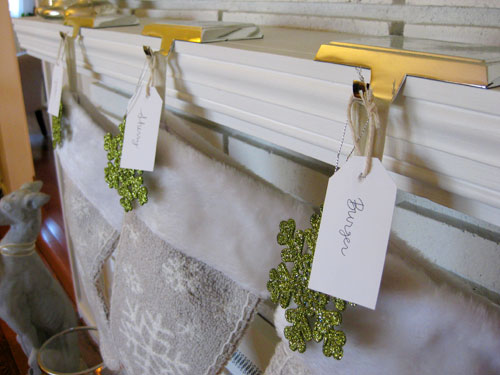 So that does it for our fun and festive holiday roundup. We hope you've enjoyed this whirlwind tour of seasonal posts (both old and new) and we also hope that you have a fabulous time with your friends and family… whether you're hosting or just showing up and getting fed! We still have posts planned for tomorrow and all of next week, so feel free to drop by between sips of eggnog.
Update: You can check out all of our favorite holiday decor finds here – many of which are under $15!