As the wait for that last cabinet continues, we've found another way to keep ourselves busy: holiday cards. We're not typically holiday card people, but with a Target coupon offering up some free photo greetings we couldn't pass up the chance to spread some cheer.
Here's the pic. It stars Burger, who fell victim to our idle hands, over-active imaginations and some photoshop: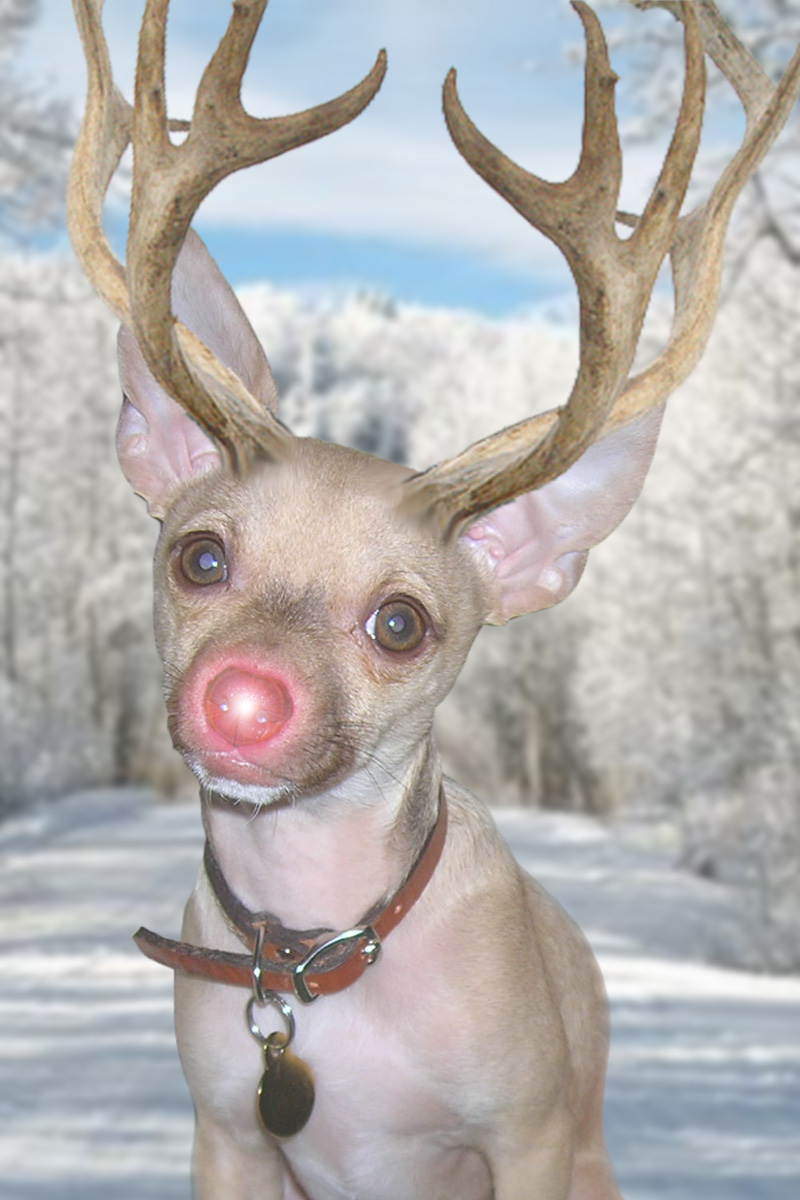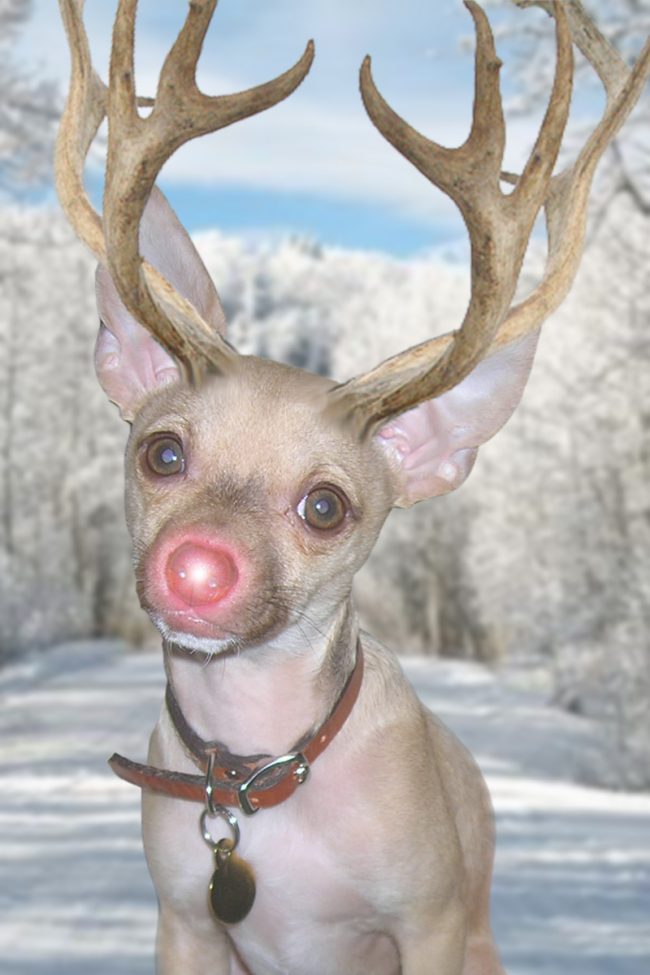 In case we forget to say it later: Happy holidays to everyone from John, Sherry and Rudolph the Red-Nosed Chihuahua.