Note: This is a retroactive post that I cobbled together in December of 2011 so I could make this page full of monthly recaps for the entire year (our first in our new house!). Yup, I'm just a bit type A. So here's what we tackled throughout the month of May – high school yearbook style.
Most Improved: Organizing The Insanely Cluttered "Playroom" (more like "disaster area").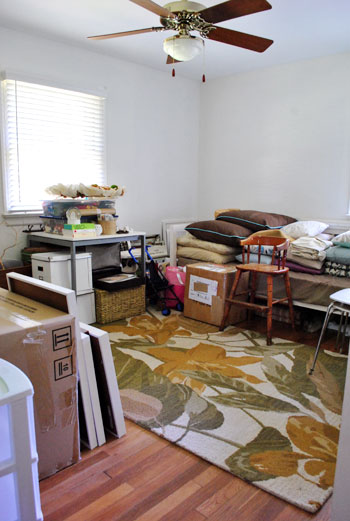 Biggest Procrastinator: Painting The Dining Room (after living with swatches for five months)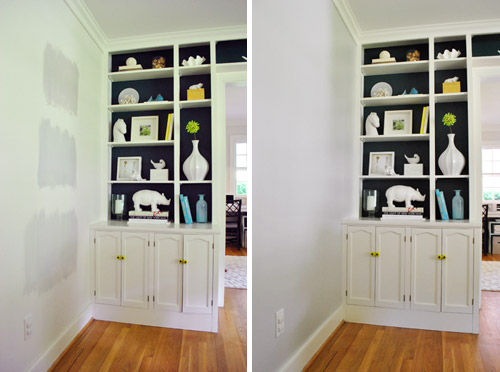 Most Repetitive: Mounting Prints On Canvases (Not Once But Twice)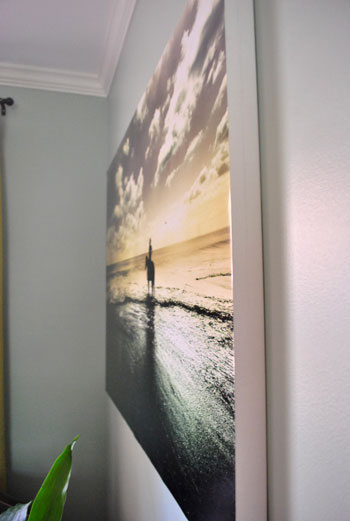 Most Outdoorsy: Sketched Up An Outdoor "Floor Plan" (not to scale though – oops – the house is way too big & our almost-acre lot is too small)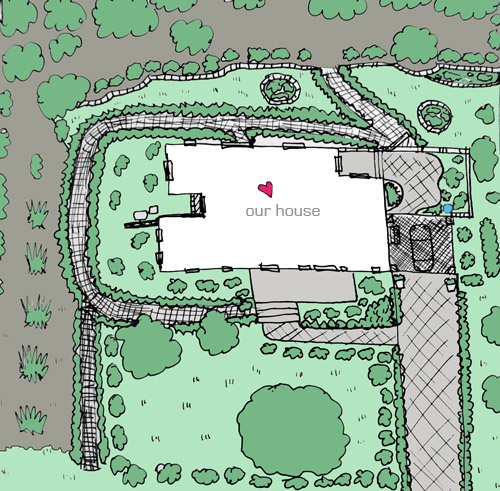 Most Domestic (Runner Up): Making A Festive Table Runner With Clara's Weekly Fabrics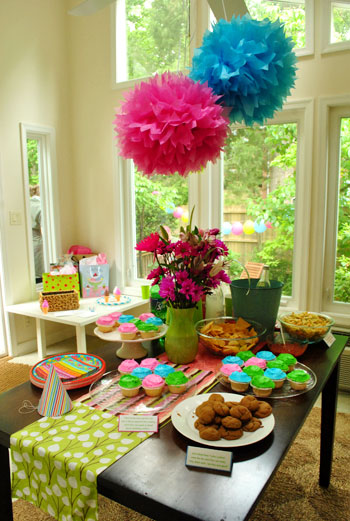 Miss Congeniality: Clara's Photo Project (which we opted to continue on a monthly basis with a few tweaks)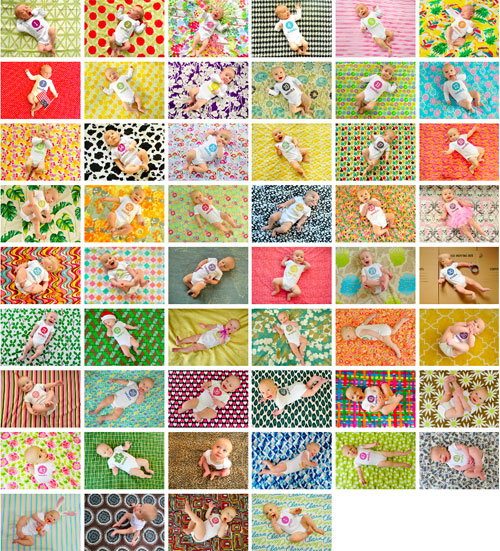 Most Artistic: Painting Some Geometric Prism-ish Art (with a few test pots of paint and a clearance canvas)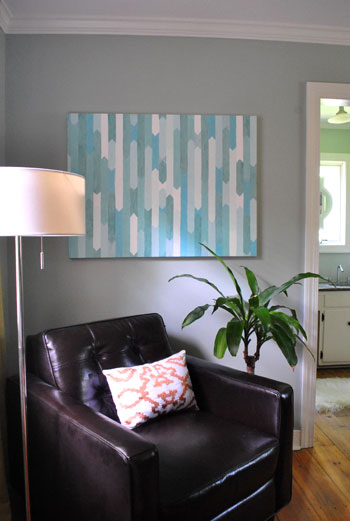 Most Shy: Installing A Privacy Fence For The Freshly Finished Patio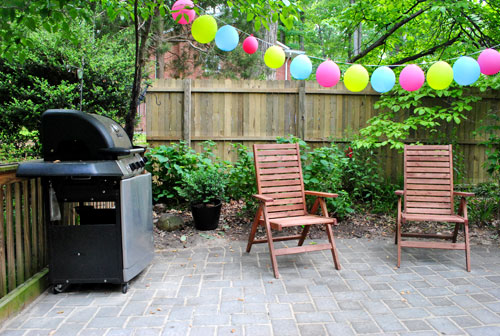 Most Likely To Result In Goldfish Crackers Everywhere: Making A Pull Swing Piñata For Clara's First Birthday Party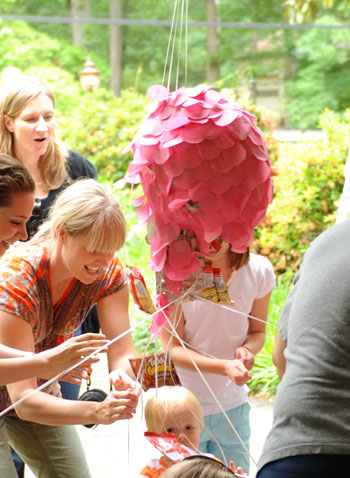 Most Shrinkage: Slipcovering Our Craigslist Dining Chairs (thanks to some lucky washing)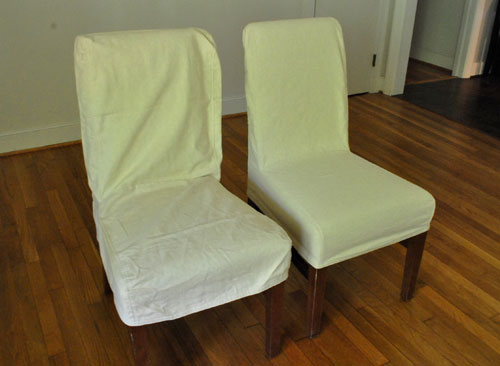 Biggest Party Girl: Throwing A Big Ol' House Party For Clara's First Birthday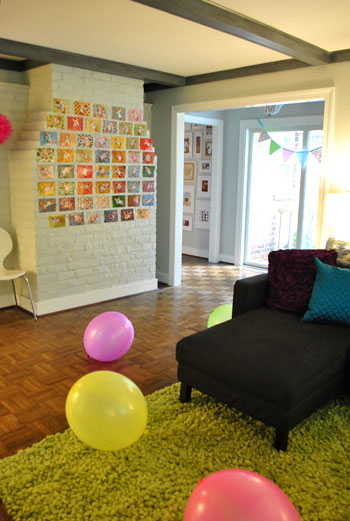 Most Sentimental: Making A Video Of Clara's First Year
Most Glamorous: Updating You Guys On Our Cloth Diapering Adventures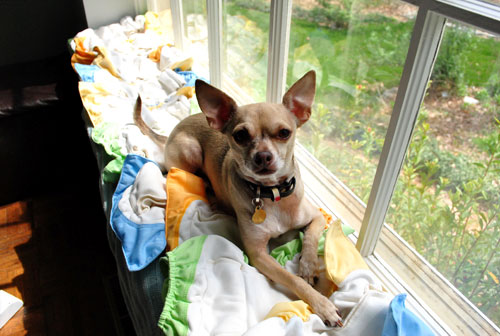 Most Type-A: Our Admittedly Insane Whole-House To-Do List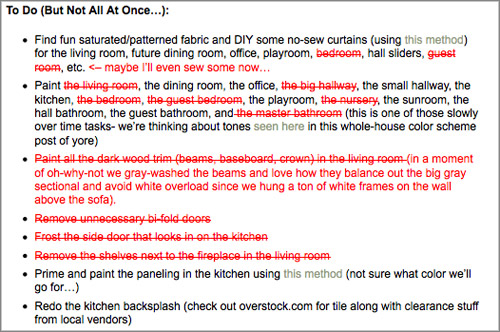 Best Feeling Ever: Completing The Cobblestone Patio That We Laid Ourselves (woot!)
Most Unexpected: Becoming Possessed And Sewing A Birthday Quilt For The Bean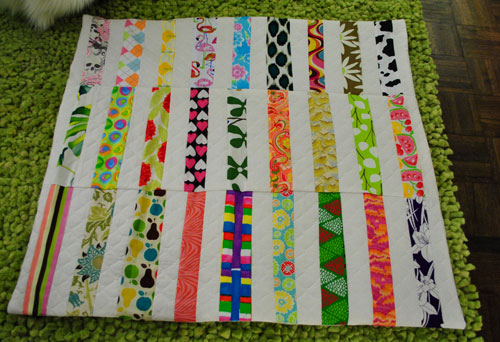 Most Calculating: Digging Out And Laying The Foundation For Our New Patio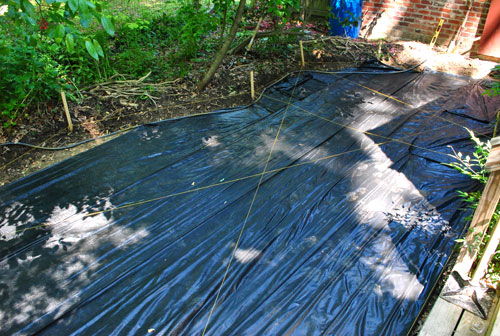 Most Annoying: Fixing A Pesky Broken Light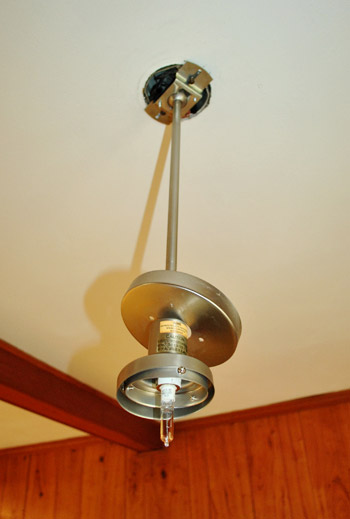 Most Sinister: Doing Some Pretty Involved (And Unexpected) Patio Demo (just look at that ominous blue glove)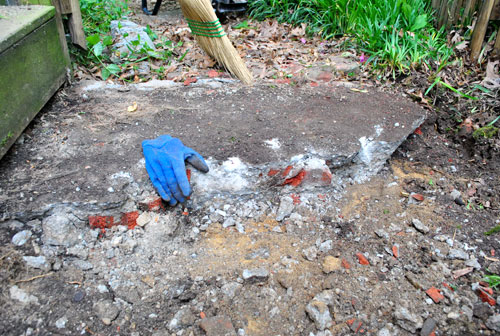 Most Detail Oriented (Slash Neurotic): Painting Our Add-On Bed Finials To Match Our "Ikea White" Bed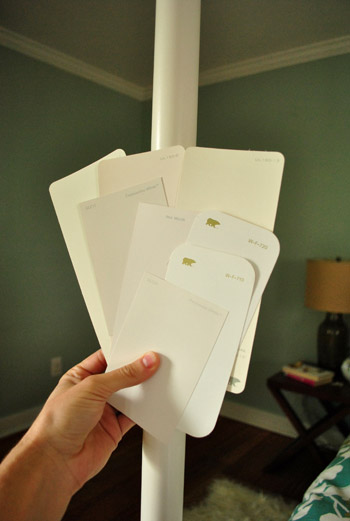 Best Break Up: Completely Breaking The Patio Budget (& doing our best to embrace the imperfection of it all)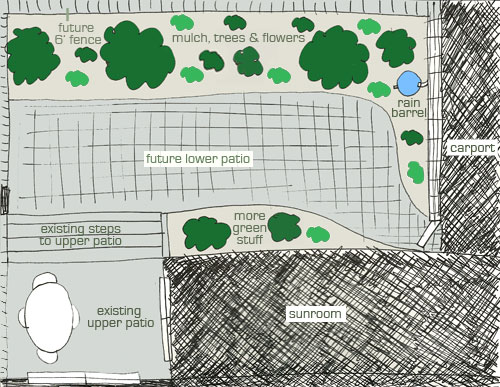 &nbsp
&nbsp&nbsp&nbsp

&nbsp

&nbsp
If you enjoyed this post, please leave a comment or subscribe to the feed and get future articles delivered to your feed reader.
One Comment
This comment section is currently closed.