Archive for February, 2011
Okay, make that two night stands. Though technically they're just the living room side tables…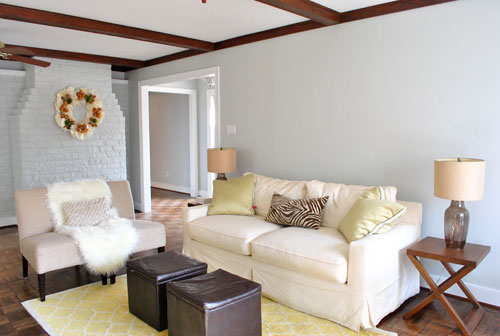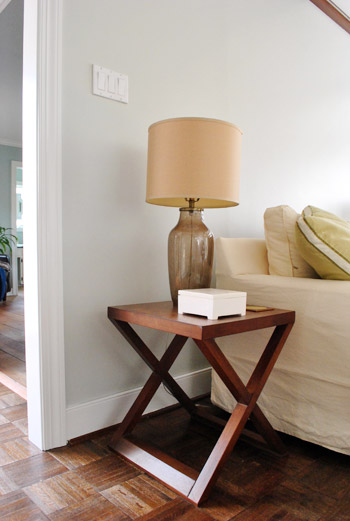 … that were displaced by the arrival of Karl.
So even though they're not technically nightstands, we love our Target tables (from the Victoria Hagan collection, purchased a few years back) and those seeded glass lamps (from the now sadly non-existent Nate Berkus collection at Linens N' Things) too much to let them go unused. So they've now found a new home in the master bedroom. At least for now.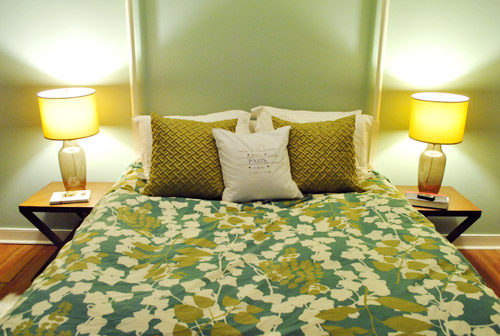 Not only do they start to balance the room more, they're a huge help in the function department. Sherry's poor short arms couldn't take storing her cell phone and magazines on the floor much longer. At first we wondered if they were a little too low, but we've been reading in bed easily thanks to them, and we can also easily reach anything on the table since they're within around 5″ of the top of the mattress, so we just roll over and grab.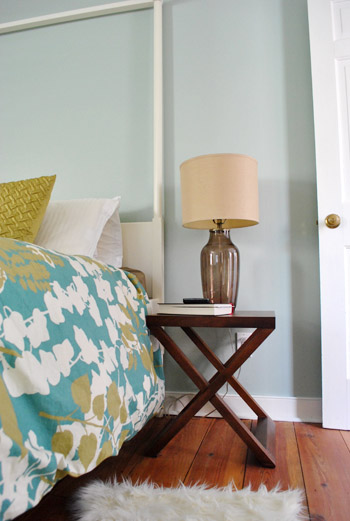 So although they may not be permanent fixtures in our bedroom decor (Sherry has this crazy hankering for eggplant lamps someday, and I, for one, would appreciate a drawer or something in our future nightstands for some extra concealed storage) they were f-r-e-e and they definitely do the trick for now.
And one cool byproduct of our new additions is the way they change the character of the room at night. Using the soft table lamps (instead of the bright white fan lights overhead) cozies up the room big time. It feels a lot warmer, the paint color takes on a greener feel, and there are a few dramatic shadows thrown on the ceiling, courtesy of Ed the Bed.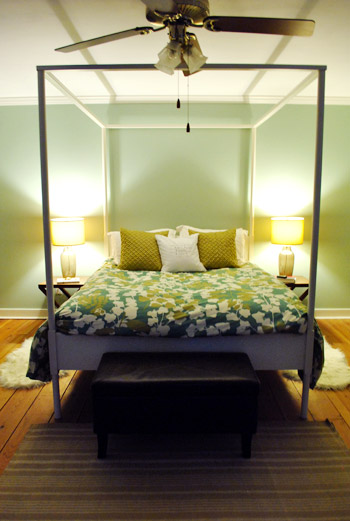 And I can't even begin to express how awesome it feels to be able to turn off the light at night without having to get up and walk over to flip off the light switch on the wall anymore. Now I don't have to fake-sleep so Sherry's forced to do it. Sweet.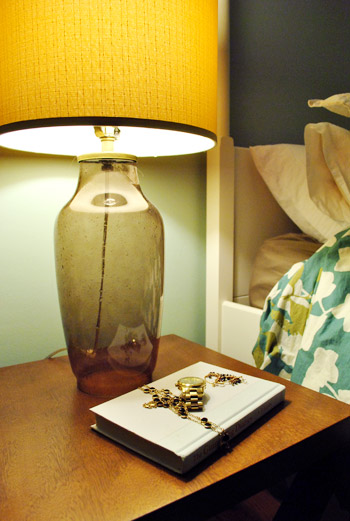 Next on our bedroom lighting to do list: replacing that not-so-purdy fan. We have our eye on something kinda crazy, but it makes us smile so it's a strong possibility.
&nbsp&nbsp&nbsp
Today's a cool day – it's marks our 5th anniversary of living in Richmond.
On this date in 2006, Sherry and I woke up on an air mattress in my Upper West Side apartment (she had already moved all of her stuff out of her Soho studio and turned in the keys) to greet my dad, who had driven up in the mini-van that would move us and all of our worldly belongings (hence the air mattress – we had sold our mattresses) to the River City. Seven hours and one stop at Ikea later we arrived at our new apartment in Richmond – unemployed, unwed, and uncontrollably excited about the life ahead of us.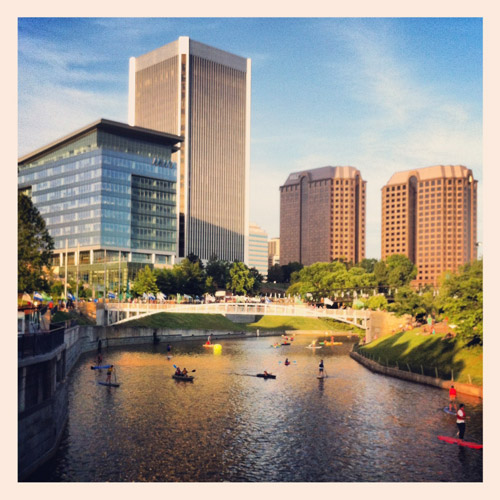 But enough about our back story (you can read more about that here), let's talk about Richmond. We often get asked for recommendations for what to see, where to shop, and what to eat when in Richmond. So we're taking this 5th anniversary occasion to share five "Top 5″ lists about some of our favorite things in RVA. Are you sensing a "five" theme here? Here's what we've covered:
5 Favorite Places to Chow Down
5 Favorite Tourist-y Things To Do
5 Favorite Ways to Enjoy a Gorgeous Day
5 Favorite Places to Score Home Deals
5 Favorite Swanky & Inspiring Home Stores
***5 FAVORITE PLACES TO CHOW DOWN***
Sherry and I aren't "foodies" by any means, but we definitely love finding an excuse to eat out for those special occasions. Here are a handful of quintessential Richmond restaurants where we love to dine: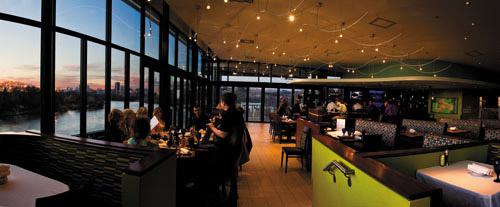 ***5 FAVORITE TOURIST-Y THINGS TO DO***
We don't have a Statue of Liberty or an Eiffel Tower, but these Richmond "landmarks" should be on your list when you're in town: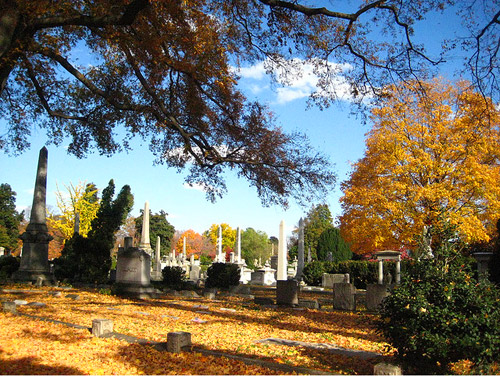 ***5 FAVORITE WAYS TO ENJOY A GORGEOUS DAY***

We think Richmond truly shines when it's nice out, so here are some of our favorite places to soak up a beautiful day: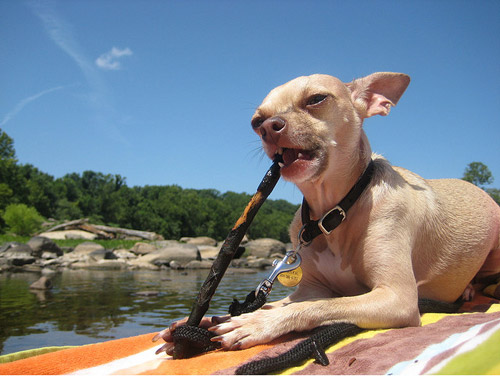 ***5 FAVORITE PLACE TO SCORE HOME DEALS***
We couldn't survive in this town if we couldn't find awesome deals for our house, so here are some local haunts that we love (besides the national chain stores like Tar-jay):
Diversity Thrift: We've found lots of great stuff here over the five years (including the base for our pedestal table in the sunroom and our glass coffee table in the old living room). You can read more about why we love it in this post.
Love of Jesus Thrift: This is another go-to thrifting spot, especially if we're on the hunt for furniture. My sister scored the amazing console below a couple of years ago there. Read more about that in this old post.
Lakeside Avenue Thrift Stores: A more recent discovery of ours, the thrift and consignment stores along Lakeside Avenue (like Consignment Connection and Pass It On) are where we recently scored our beloved wooden goose.
The Decorating Outlet: This store is where items from local sponsor Shades of Light go to be discounted, and where we've been going to buy items like the rug and the capiz light fixture in Clara's room on the cheap. Here's the Decorating Outlet website.
U-fab: This discount fabric store is always on our list when we're hunting for textiles or patterns to bring home. Their selection is more stylish than the big chains tend to be, but they're cheaper than the fancy designer places. Here's the U-fab website.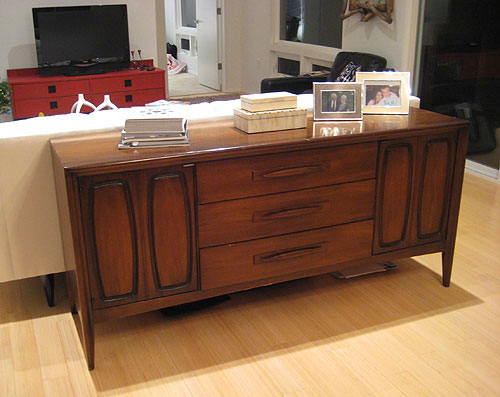 ***5 FAVORITE SWANKY & INSPIRING HOME STORES***
On the opposite end of thrifting and discounts are some of Richmond's most gorgeous and inspirational home stores. Be sure to bring a tissue to wipe the drool from your chin when you visit (even if you don't have the money in your wallet to buy something):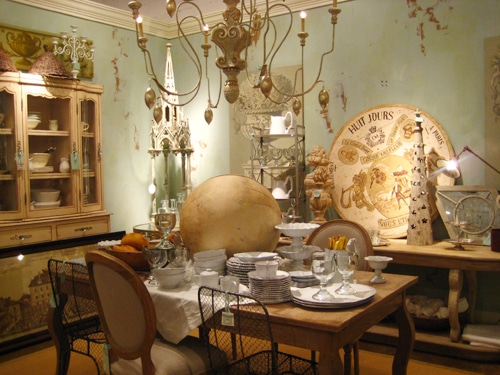 So there you have it, five "Top 5″ lists to celebrate our 5th anniversary of moving to Richmond. Obviously in five years we can't claim to be Richmond experts, so we invite everyone else who lives here in RIC (or have visited) to chime in with their favorites in these categories (or others). And while we're at it, those of you in other cities are welcome to comment with a "Top 5″ list for your hometown too. Who knows if we might end up visiting someday!
Boathouse photo by Beth Furgurson found via Richmond Magazine.com, rest of images snapped by us.
Psst- We announced this weeks giveaway winners. Click here to see if one of them is you.

&nbsp&nbsp&nbsp