Archive for September, 2010
For every blogiversary that rolls around we like to have some mathy fun with numbers to break down some funny (and admittedly horrifying) facts when it comes to all things YHL.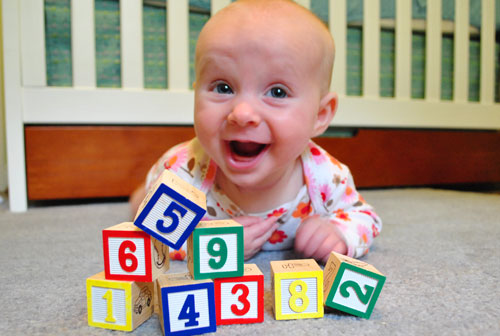 1527- Our number of published posts to date (crazy considering we only had 380 on our first blogiversary)
258,904- The number of comments we've amassed from you, our lovely readers
13,039- The number of comment questions that we've answered to date (we do our best to answer every single one)
4- Number of people who live in our house (counting Burger, who thinks he's a person)
3- The number of days we were in the hospital after Clara was born
0- The number of posts we missed publishing during that time (we don't even remember how we did that)
6- The average number of pickle slices John puts on my lunchtime turkey sandwich (even though he hates touching them)
21- The number of amazing homes that we've barged into and officially "House Crashed" (and there are more to come…)
145- Custom mood boards completed to date (check out a bevy of them right here)
94- Total number of weekly giveaways that we've held since starting them back in November of '08
Over $14,000- The total monetary value of all of our fab freebies combined (including this week's awesome gift card prize which, btw, Z Gallerie just upped to include $100 gift cards to two runners up)
43- Our average number of posts per month
1765- Average number of words written per post (we're chatty, huh?)
17,650- Average number of words written per week (admittedly, this is kind of insane)
561- The total number of projects that we link to on our Projects page
14- Sweet Clara's weight (we love that chunky monkey)
8- Cutie pie Burger's weight (we love that beefy boy)
14- Number of days that Burger weighed more than Clara (poor guy didn't stand a chance)
97,024- Most blog pageviews we've received in a single day according to WordPress.com stats (thank you amazing readers!)
2,144,976- Total number of blog hits we received last month (thanks again amazing readers!)
36,698,957- Total blog hits to date (did we mention that you're amazing?)
23- Number of woven baskets in our house (it's a sickness people)
10- Number of storage ottomans in our house (somebody stop us)
7- Total number of steps from our bed to our desk (which explains why we write posts when we can't sleep)
15- The number of ceramic animals that we own, including 4 ceramic pic hooks. Somebody help us.
Flipping Out: It's not a number, but it's our favorite semi-home-improvement-related show to watch while blogging (although there's a fair amount of pausing so we don't miss any of Jeff's insanity)
So there you have it. The how long, how many, and how often. Thanks for the blogiversary fun!
Psst- Wanna see last year's number rundown? Or our first blogiversary rundown? Look no further.
&nbsp&nbsp&nbsp
And now for some news that falls in the "big" category: we're in the market for a new Casa Petersik.
That's right, after tons of thoughtful deliberation we've decided that it's time to sell our current home after four and a half amazing years spent here. Why? Because we love a project and we're can't-sleep-excited about the prospect of taking on a new home makeover and sharing every moment with you guys. We know it's a sickness, but we actually crave remodeling and painting projects, so instead of feeling overwhelmed at the idea of starting all over again we're actually pretty psyched about it.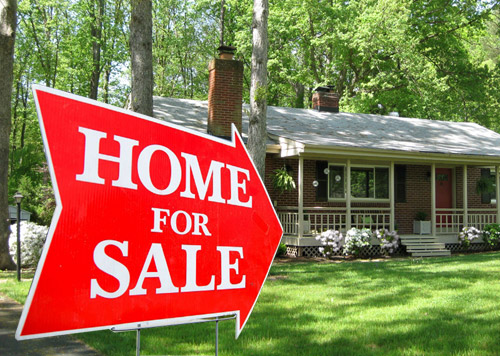 Of course it's bittersweet to leave the place that we love so fiercely, but as John put it best "we've enjoyed transforming an old dated house way too much to stop at just one." And there are definitely some old houses out there that could use some love. At first I was in denial, making statements like "I'm never leaving- this is our forever house!" but John knows me too well. One day I just woke up (a few months ago) and was like "maybe we should look around at some open houses, you know… just for fun." That sentiment soon turned into "oh my gosh, if we got a new place we could do this… and that…" and my mind nearly short circuited from all the possibilities. It was like someone turned on a light or opened a door and I suddenly couldn't wait to explore.
So we mulled it over for a while to be certain it was what we both wanted (there's no sense in being rash about matters of the heart like leaving your first love, er, house). We also discussed the idea with both of our parents (who are all so wise beyond their 35 years, har har) and they were amazingly supportive and excited for us.
So it's official. We're about to put our house on the market and we're actively looking at other homes for sale. For any interested locals (wanna buy our house?) we figured we'd share the news here before it hits MLS. So feel free to email us if you're seriously interested and ready to move (we're in Bon Air which has awesome schools and charm to spare, and well, you can essentially take a virtual house tour here).
As for where we're going, we're planning to stay in the Richmond area, and we're definitely in the market for another older dated home that could use our help. So we'd welcome suggestions for areas with great schools and charming older neighborhoods beyond our beloved Bon Air (which we're definitely still considering, but not limiting ourselves to).
Oh and it's probably fairly obvious that this won't happen overnight. Finding a house to love as hard as we've loved this one definitely isn't something we expect to do in a day (plus the act of selling our current house could easily take a few months or even longer). But we're already actively on the hunt, and we plan to keep you posted about all the projects that we're tackling to get our house in prime selling condition. We'll also take you guys along on our journey when it comes to touring other houses, considering other areas, and figuring out exactly what we're looking for (and what we're not) before signing on that dotted line and grabbing the keys to our new casa. Of course with the holidays coming up we'll still be taking on a lot of seasonal decorating projects along with whipping up gift guides, and serving up the regular blog fare like mood boards, House Crashings, Reader Redesigns, and more. Can't wait.
&nbsp&nbsp&nbsp