Oh to live in paradise. At least we have readers like Clara (love the name, btw) so we can live vicariously through them. She and her family currently live in the Dominican Republic and she sent us the stunning makeover that she recently accomplished in her daughter Nadia's room. We'll let Clara do the rest of the talking. Here's her letter:
I have been reading your blog for a long time now and thought you might like this makeover. We recently moved to our new home, and while we are tight with our purse we refuse to live in a drab place. Having finished acquiring furniture (we moved here with almost nothing), next we turned our eyes to our daughter's bedroom, which badly needed some injection of color to cure an acute case of meh!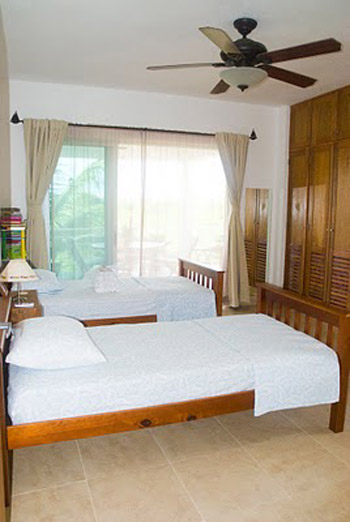 With a budget of 100 dollars I sure had my work cut of for me, but armed with inspiration from our tropical surroundings along with glue, fabric, and paint I succeeded at giving my daughter an inspired and inspiring space: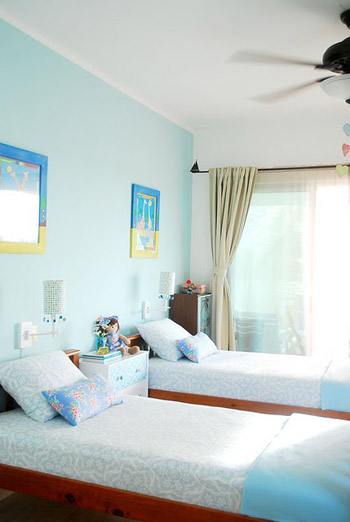 I painted the only full wall in the bedroom blue (it's a local brand, not available elsewhere). I also painted the doors and closet with white latex paint. It was the most expensive and time-consuming task that I took on (so that says a lot).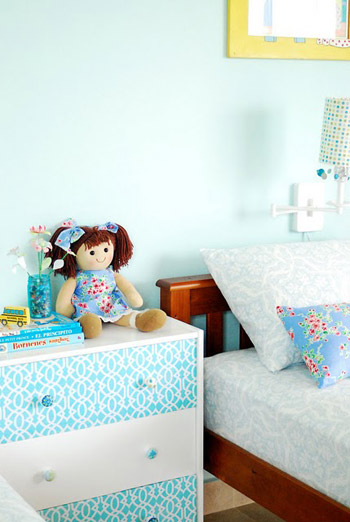 The dresser/bedside table is from Ikea, I painted it and covered two of the drawers and the knobs with fabric. I also made new lampshades for some really inexpensive swing-arm plug-in lamps from eBay.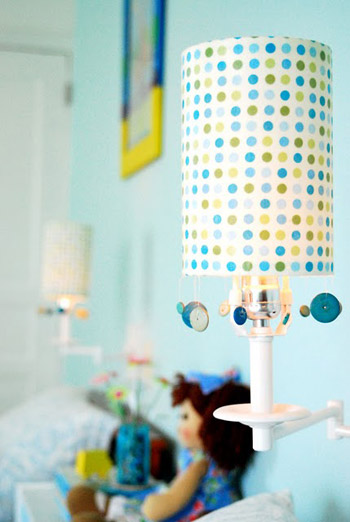 Almost everything was made with things I found around the house, which helped me keep the budget so low. Instructions for most of the projects are available in my first blog post about the makeover, and you can see more after photos in the second. – Clara, The Home in Paradise
As if we didn't need more reasons to wish that we permanently lived on some island getaway. We love the fresh colors and affordable attitude that Clara brought to Nadia's new room. Now we're just left wondering when we when can pop over for a visit…
Have a fresh and happy weekend everyone!