***This giveaway is no longer accepting entries***
This week we're giving away a totally customized painting from a special group of artists. Wanna meet 'em? Allow us to introduce Blitz, Minnow, and Boomer: the artists in residence at Painting Pony. Yes, I said artists.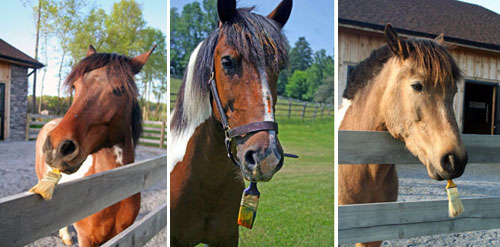 If the paintbrushes in their mouths weren't proof enough that these Chincoteague Ponies know their way around a canvas (I know, I was a bit skeptical at first too), just check out the colorful artwork they create with the help of their trainer Kyley DiLuigi.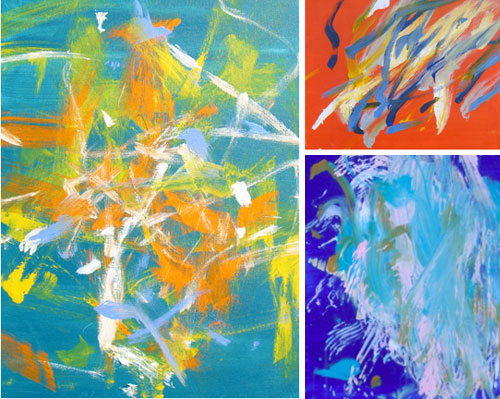 Not only do they create one-of-a-kind pieces (with a unique backstory, no less) they also let you add some input about the painting before it's made, so it's sure to complement your home. You get to pick the background color and up to four paint colors to be used AND you get to choose which four-legged artist creates it. Kyley also throws in a CD with photos and/or video of it being whipped up.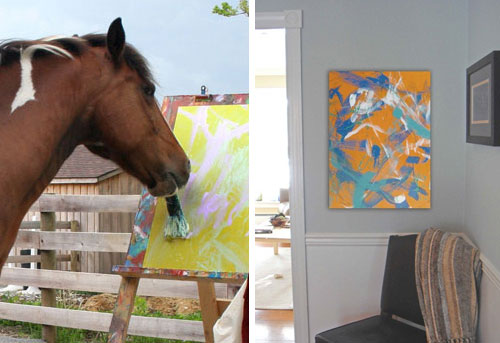 If you wanna see these artsy horses in action there's a video of the painting process (as well as other tricks) on the Painting Pony website. Oh, and be sure to check out their rockstar Dachshund sidekick Ammo. Burger so wants to meet him someday.
Now on to the details for the prize (and stay tuned for another special offer on Thursday):
PRIZE: A custom 16″ x 20″ canvas by Painting Pony as described in this Etsy listing.
TO ENTER: Comment on this post with the words "PONY UP" and…
BONUS QUESTION: …since this week's prize is all about ponies with amazing tricks up their sleeves, why not tell us about another animal trickster you've been wowed by (whether its a skateboarding dog you spotted on YouTube or maybe even some amazing feat your own pet pulled off).
GIVEAWAY CLOSES: Wednesday, September 15th at 8pm EST
NUMBER OF WINNERS: One
PRIZE SHIPS: Anywhere in the world!
USUAL STUFF: One entry per e-mail address is permitted. The winner will be selected using random.org and announced on Thursday. Good luck…
See our Giveaway FAQs page for more info. Pics from Painting Pony.