I had a little fun tossing together a quick fall-esque table so I thought I'd share. Happily I used things that I already had around the house so it was a nice little free tabletop makeover.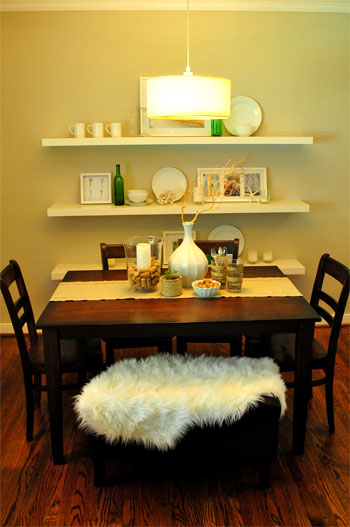 All it took was an old runner from Target, a white vase also picked up at Target a while back, a manzanita branch that we've had for years, a woven basket from Ikea with a plant in it, woven cups snagged at Sur La Table on clearance, an old Target bowl full of corks, and an old hurricane from Ikea filled with more corks (learn how we whipped that up here).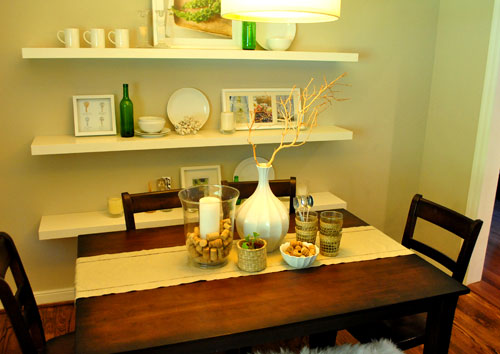 We're loving how the texture of the woven glasses and the basket planter mixes with the corks and the manzanita branch for a nice serene fall feeling.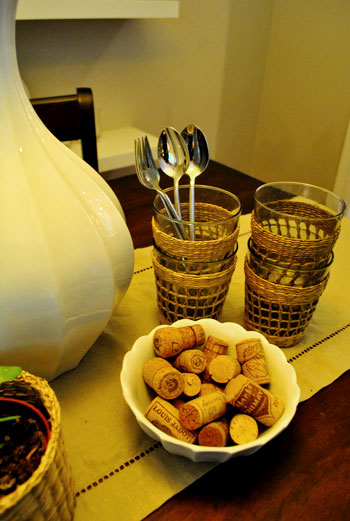 And although we're enjoying pops of color nearly everywhere else, there's something casual and effortless about this serene neutral grouping for that oh-I-just-threw-this-together feeling. But it could be amped up with a colorful runner or a vase and a bowl in a brighter hue (like orange, red, or chocolate brown for some fall flair).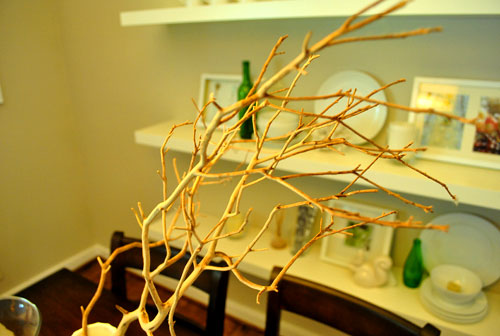 I'm constantly making little changes like this around the house, just to keep things interesting. And most of the time I forget to photograph things before I'm busy changing them again. But this time I remembered. So if you guys like small tabletop switcheroos (and other simple decor-related posts like these) I'll do my best to take more pics and share them more often.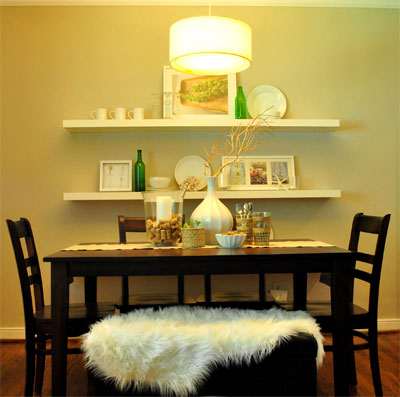 But enough about me- what are you doing to inject some fall flavor into your house? Do you have subtle fall-ish decor that you bring out every year without fail? Or do you prefer to change things up from year to year (using orange fall leaves one year and white pumpkins the next)? We definitely still plan to have some Halloween and Thanksgiving related decor fun, so I guess this is sort of a warm up. Is anyone else out there warming up with fall-ish decor since it's cooling down outside? Do tell.