John and I were both staring at our stack of Martha Stewart paint swatches and almost simultaneously the light bulb went on. Why not have some fun with them on our postcard wall in the office? One of our favorite features about that wall is how easily it can be switched out at a moment's notice. So here's what the ol' postcard wall looked like before we went swatch crazy: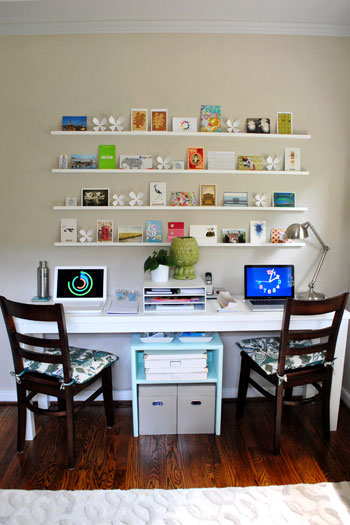 And here it is now, after we added some fun rectangles of color for a nice change of pace: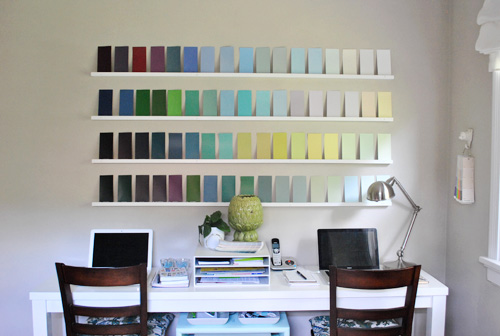 MMmmmm, I just love staring at all of those rich hues. Seriously, we've never been so inspired.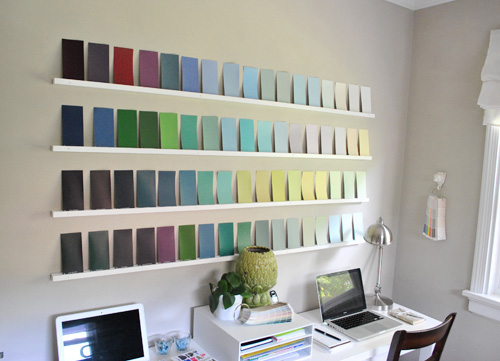 Of course the postcards will be back soon, since we love to rotate things around and keep it interesting in there. But for now we're loving all the delicious hues that we stuck up for our enjoyment (for $0, which is always a plus).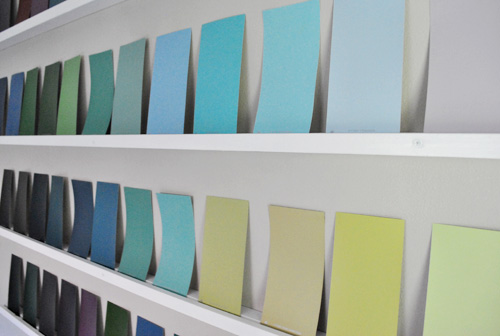 Oh and we just leaned them against the wall (and thanks to the notch that John routed with his Dremel they have stayed put) but you could also use white sticky-tack to keep them in place if you're taking on a similar project and worry that they'll blow around.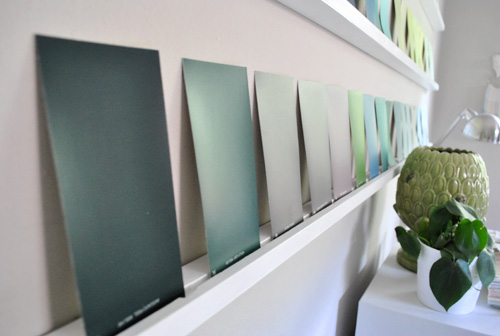 So what do you guys think? Do you have a favorite color out of the bunch? Have you created any free art or other home decor with paint swatches from your local home improvement store? Share and share alike.
Psst- Wondering how we made our post card shelves? Learn how here. And check out the full office makeover reveal here.