***This giveaway is no longer accepting entries***
This week's prize is doubly exciting for us: it's 100% eco-friendly and comes from a local Virginia business (just up the road from Richmond in Culpeper, VA). Green Nest's got such a broad smorgasbord of kind-to-the-earth gifts that we're psyched that this week's winner will score such stylish loot. There's a lot to cover, so let's get to it.
First off, the winner gets their choice of any 3 x 5 or 4 x 6 Fab Habitat recycled rug (woven from recycled polypropylene straws). Here's a sampling of some of 50+ designs you get to pick from.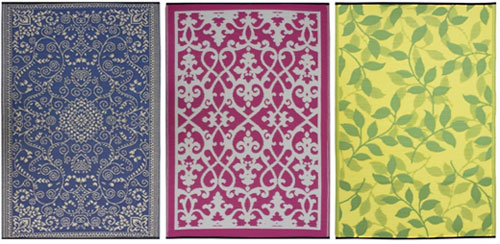 Then there's a soy candle that comes in a decorative silk-screen glass. There are 19 designs to choose from and after the 90 hours of candle burning time you can reuse the glass (and even drink out of it).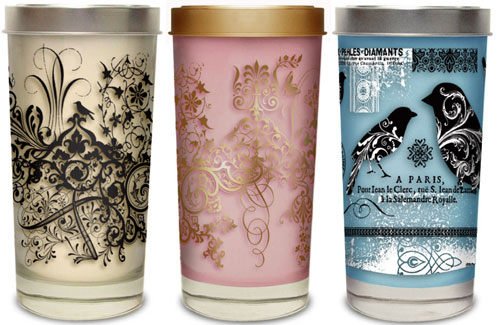 But you won't necessarily need that glass for drinking because the prize pack includes your choice of recycled soda/beer bottle tumbler set (you know I'm jealous of whoever wins this one since I failed miserably at my own DIY attempt). There are four in a set and 5 styles to choose from.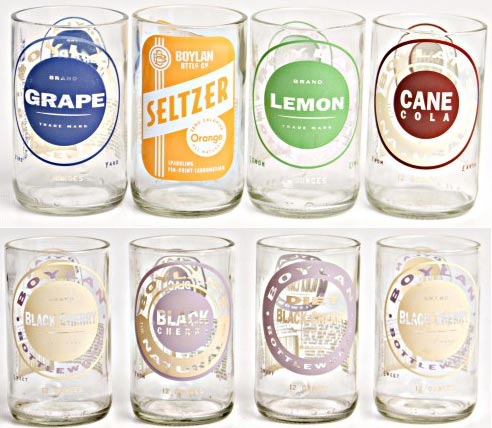 Last but not least, a green prize pack wouldn't be complete without a little greenery. The winner can choose two of these Garden-in-a-Bag kits for growing some herbs without even having to get your hands dirty.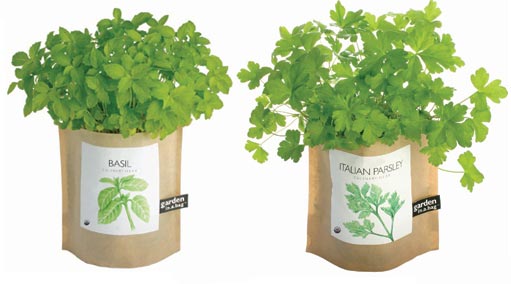 So that's the prize. Stay tuned for a discount on Thursday, but for now let's get to the entry details:
PRIZE: A green prize pack as described above from Green Nest.
TO ENTER: Comment on this post with the words "GREEN ME" and…
BONUS QUESTION: …let's use this a chance to share some eco-friendly tips. Have you started taking any extra steps to be green lately? Or do you have an especially easy tip to share with everyone? Or, as we witnessed in Ithaca, have you seen any especially green locations recently?
GIVEAWAY CLOSES: Wednesday, September 22nd at 8pm EST
NUMBER OF WINNERS: One
PRIZE SHIPS: The Lower 48 United States
USUAL STUFF: One entry per e-mail address is permitted. The winner will be selected using random.org and announced on Thursday. Good luck…
Note: We weren't paid or perk'd for hosting this giveaway, we just take them on to reward our lovely readers! See our Giveaway FAQs page for more info. Pics from Green Nest.