When a neighbor shared some historic documents about our 100 year old beach house, we were stunned to find a story from 1936 of jealousy and even murder. So this week we're sharing what we learned along with some other surprising facts about our old home's past. We're also helping a listener find some creative ways to maximize the storage she has AND uncover additional places to stash things ("I have too much storage space" said no one ever). Plus, we share a Christmas gift that's helping Sherry combat insomnia and a cheap accessory that's making John's special eyes even more special.
You can download this episode from Apple Podcasts, Google Play, Stitcher, TuneIn Radio, and now Spotify – or listen to it below! Then use this page to check out any links, notes, or photos we referenced. Note: If you're reading in a feed reader, you might have to click through to the post to see the player.
What's New
Below is a peek at the pantry that we worked on at the beach house over the holiday break. You can see more of it by watching some of our highlighted Stories on our Instagram page (these must be viewed in the IG app on our profile page – just click those little circles you see above the photo grid and the stories should play).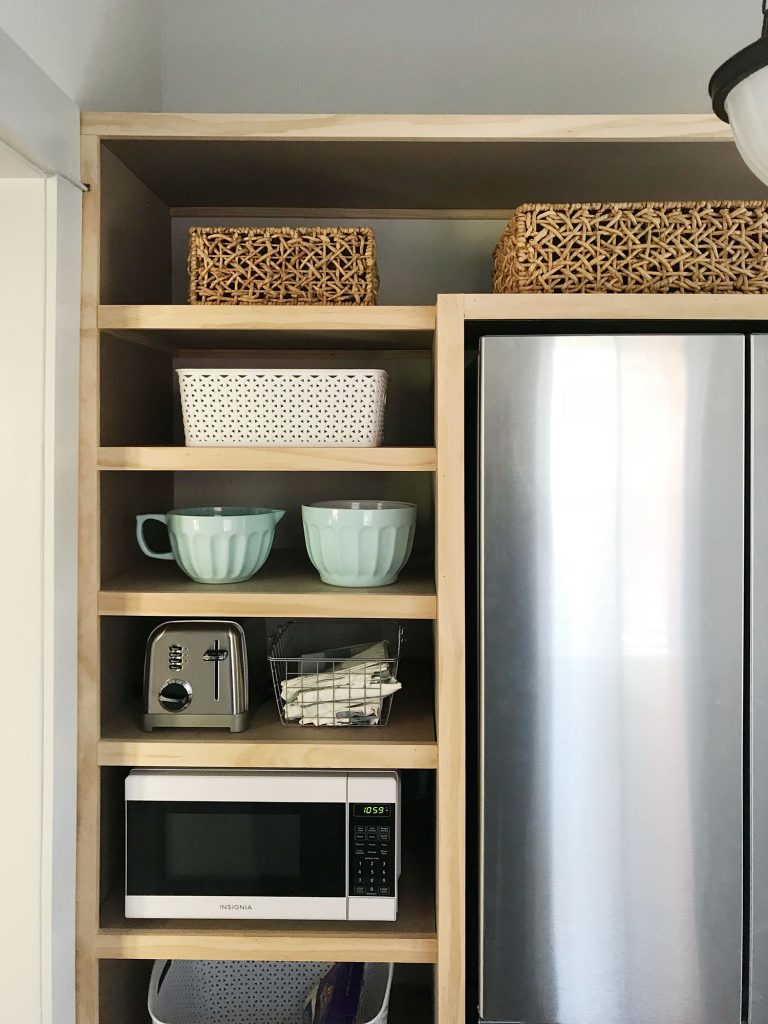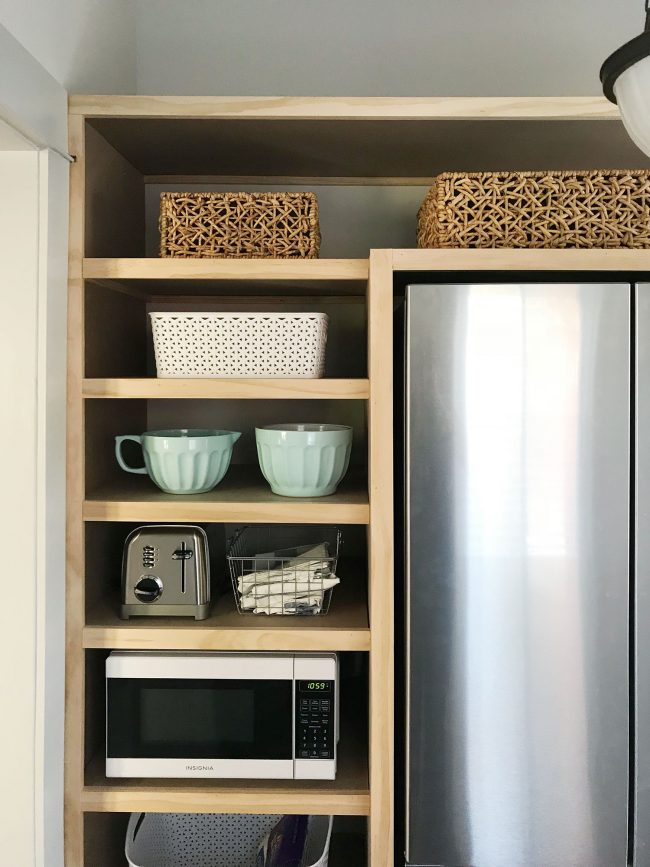 Below is a photo from the official Chesapeake Bay Bridge-Tunnel website that gives you a sense of how massive the 23-mile long bridge is that we cross to get to Cape Charles. You can also view it on Google Maps to really see how much water there is between mainland Virginia and the Eastern Shore peninsula.
And as promised, here's the "crab pot" that the town hoisted up by crane to drop on New Year's Eve in Cape Charles. It was so incredibly charming and fun we can't even fully express it in words – you just have to see it.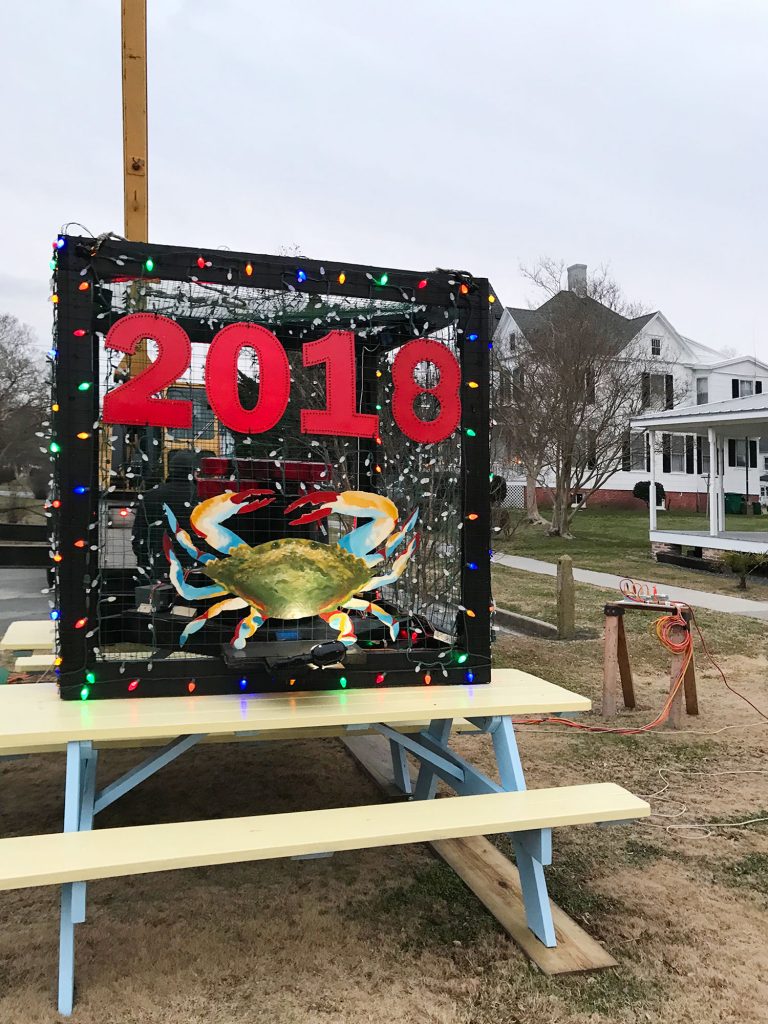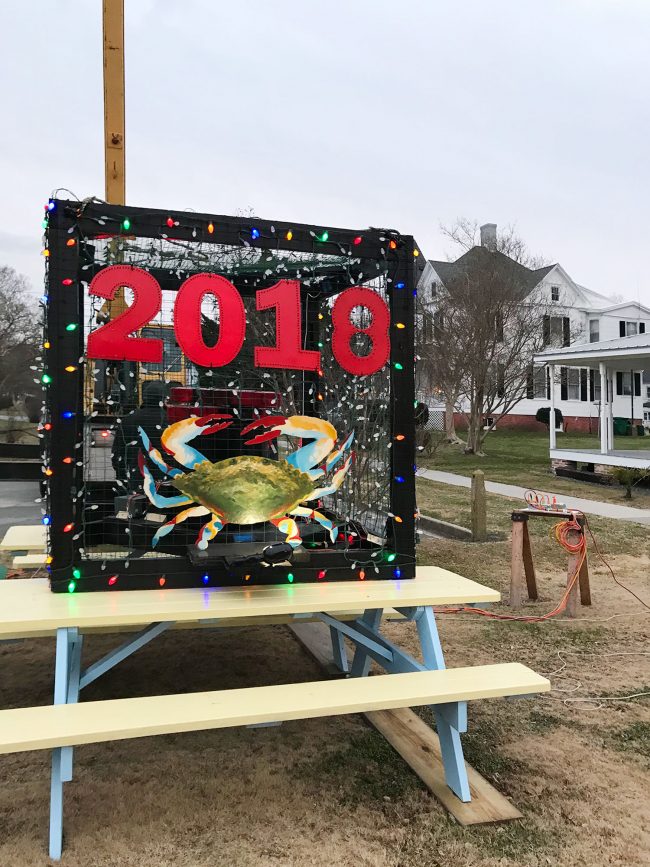 And in more gruesome news: below is an online clipping from a 1936 article about the murder mystery that occurred decades ago. There's also this more recent article from the North Carolina town where the dentist lived, recapping the decades-old crime.
Storage
You can hear more about making storage that works (and looks good) in Episode #60 when we talked with Clea and Joanna from The Home Edit. It starts around the 14-minute mark below: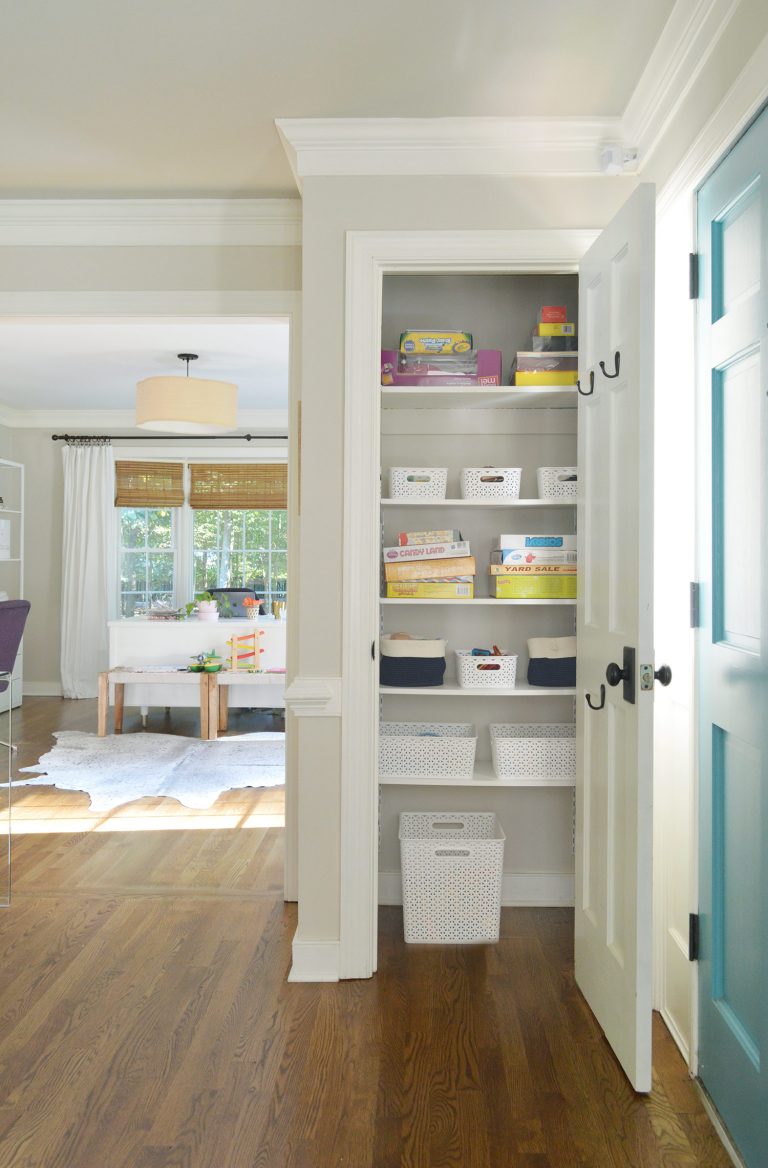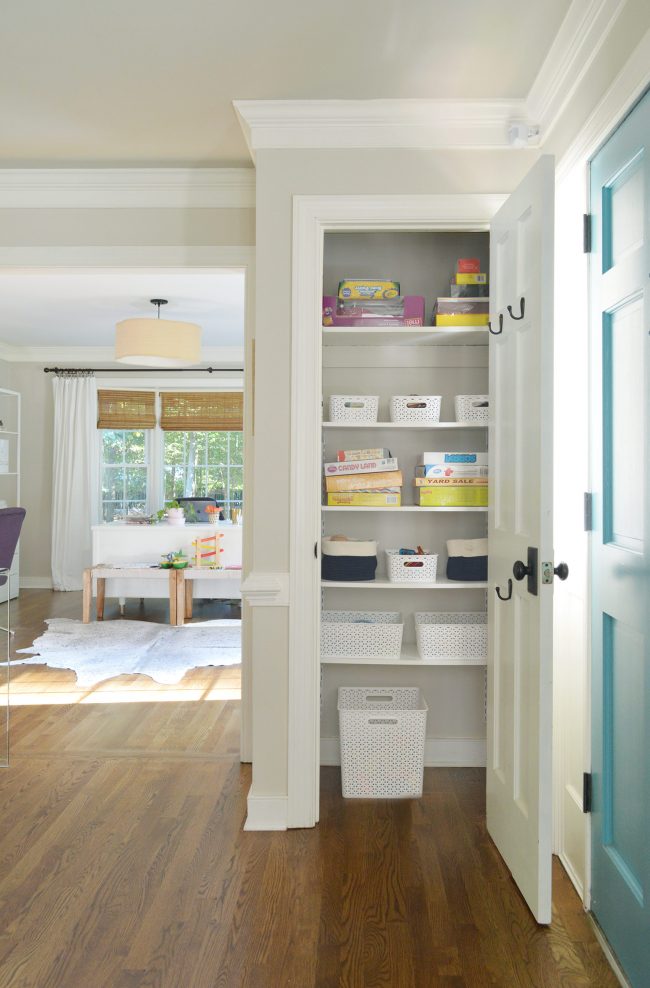 And here are some links to our own storage & organizing projects that we referenced: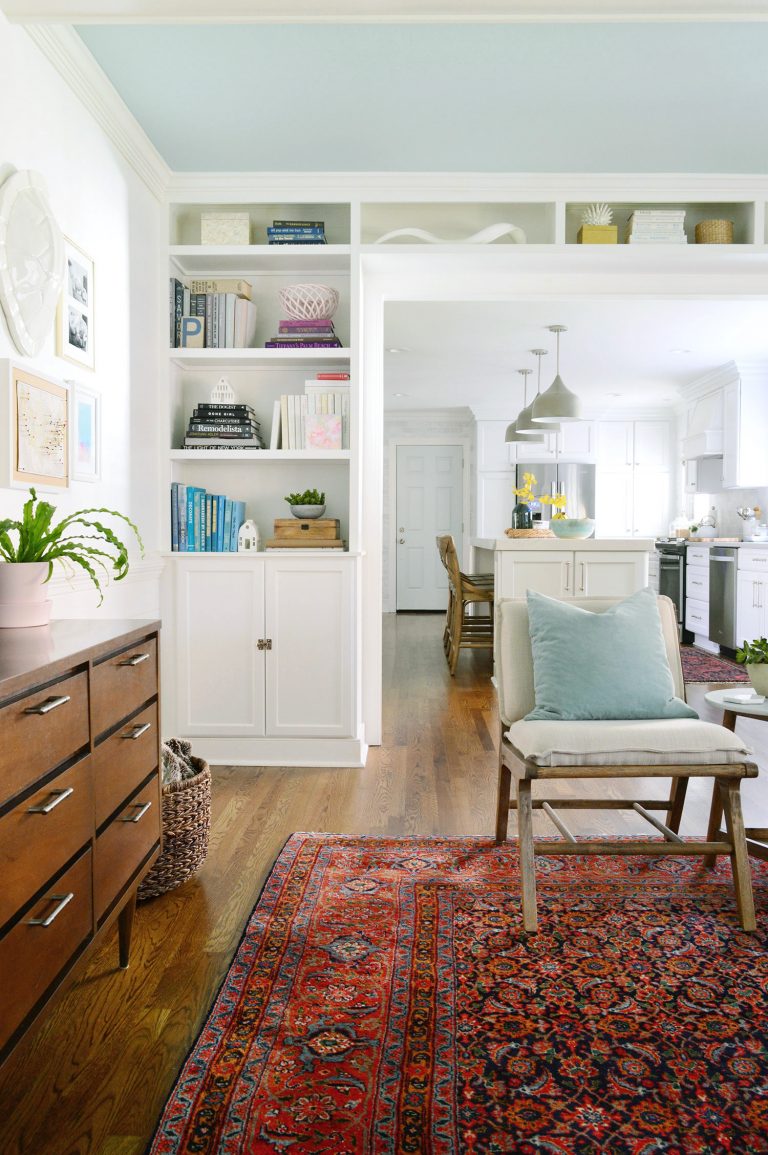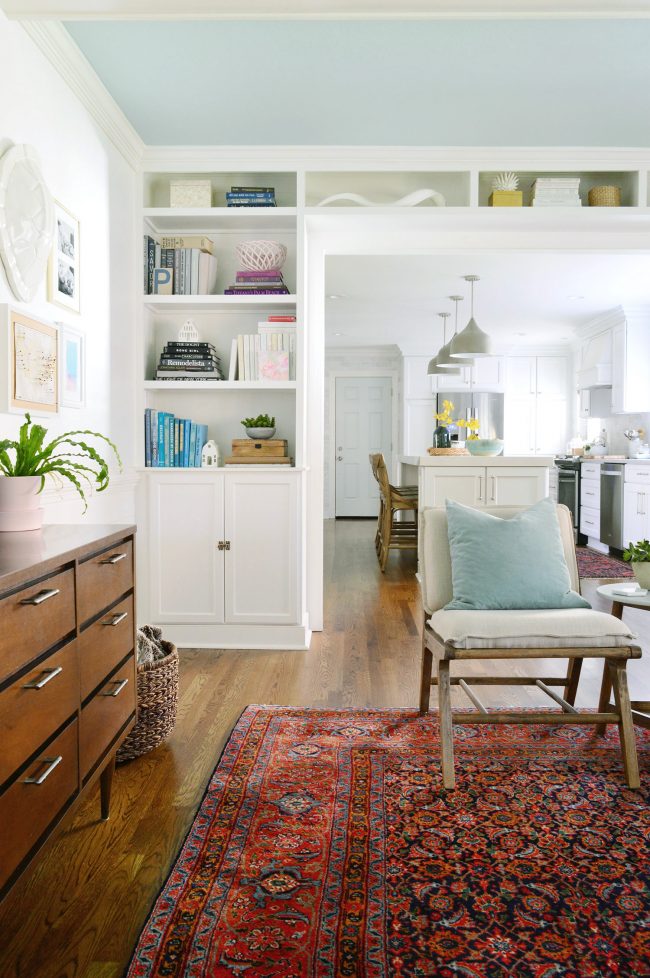 You can also check out this post about how we organized our kitchen, which includes a video of Sherry opening just about every drawer & cabinet and explaining what's where (and why).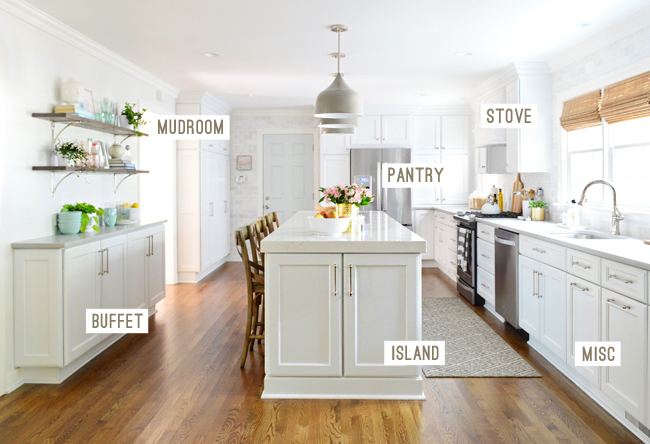 This is the console sink in our powder room that we used to replace the formerly big & boxy vanity – and the pretty basket we bought in for toilet-paper-storage duties.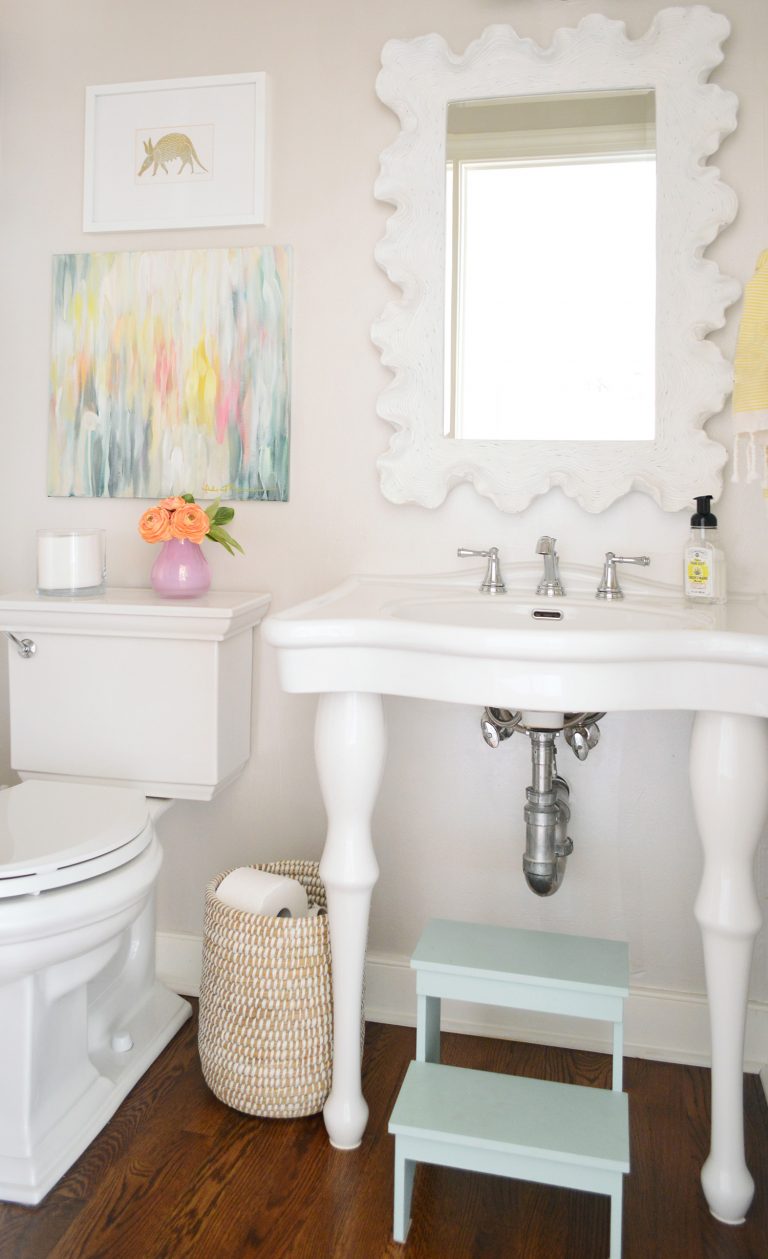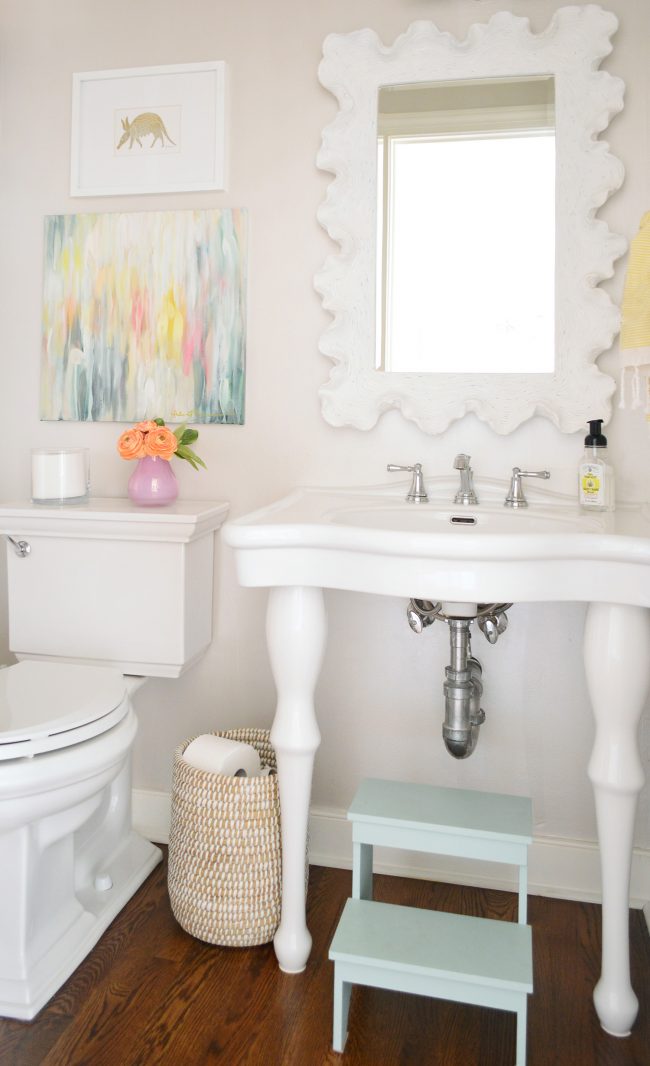 And here are some of the cool storage pieces that Sherry rounded up for you guys if you're in need of some extra hard-working furniture:
5. This "Hide 'N Seek" shelf is a cool mix of display space plus hidden closed storage.
6. Wall-mounted shelving systems offer vertical storage without eating up floor space.
7. An upgraded laundry hamper can disguise dirty clothes with more of a furniture vibe.
8. This customizable back-of-door organizer is another smart way to maximize closets.
9. An under-bed basket is a nice upgrade to the usual plastic bin, especially if it's out a lot.
10. We love a storage ottoman, and this guy is designed to house shoes in a bunch of different fabric compartments.
We're Digging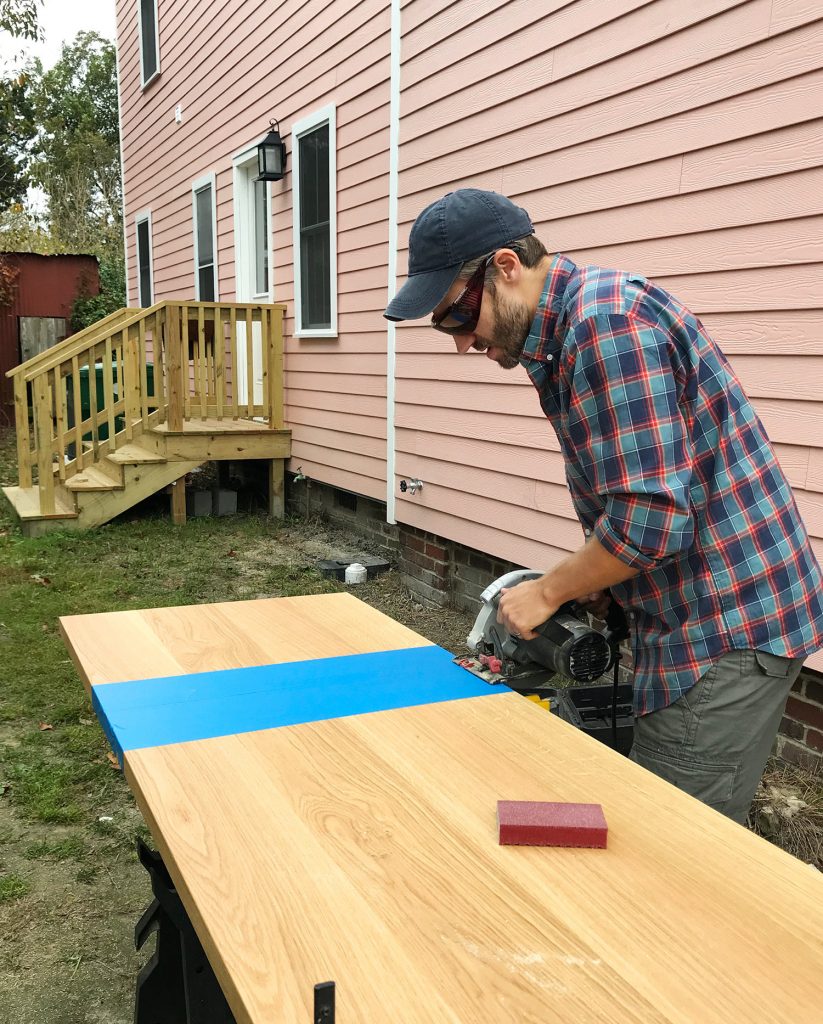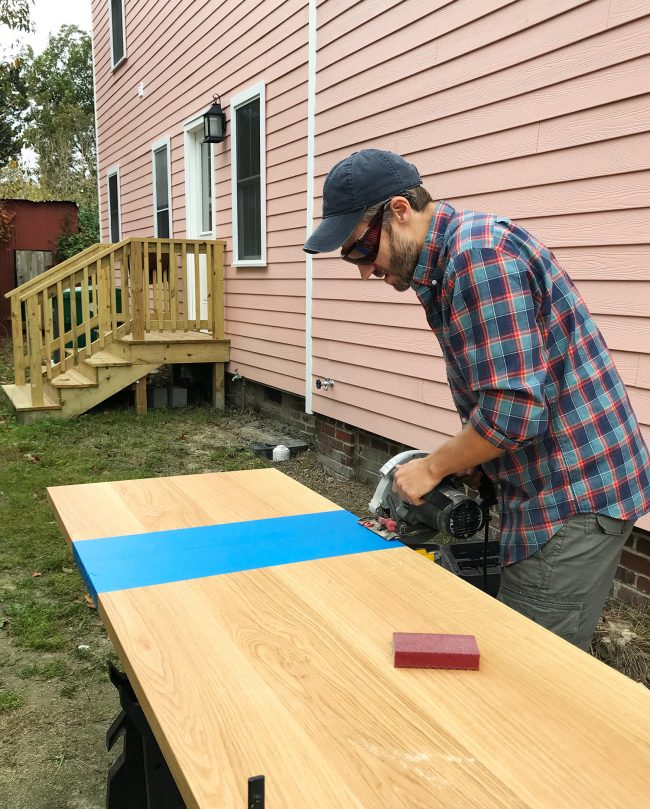 That's me above, sporting my super sexy laser enhancing safety goggles that make my laser lines much more clear while cutting wood. I'm not sure what brand mine are (they came with my saw), but this $8 DeWalt pair would do the trick.
And here's the weighted blanket that I ordered for Sherry. It looks like the prices have gone up since I purchased it before Christmas, but I got her the 48 x 72″ size in the 12 pound weight (it's supposed to be around 10% of your body weight) in the Gray Rhombus cover. You can see it in the basket on the right of the Instagram photo below that we shared of our super high tech podcasting setup (surrounding ourselves with blankets & pillows makes us sound less echoey and far away).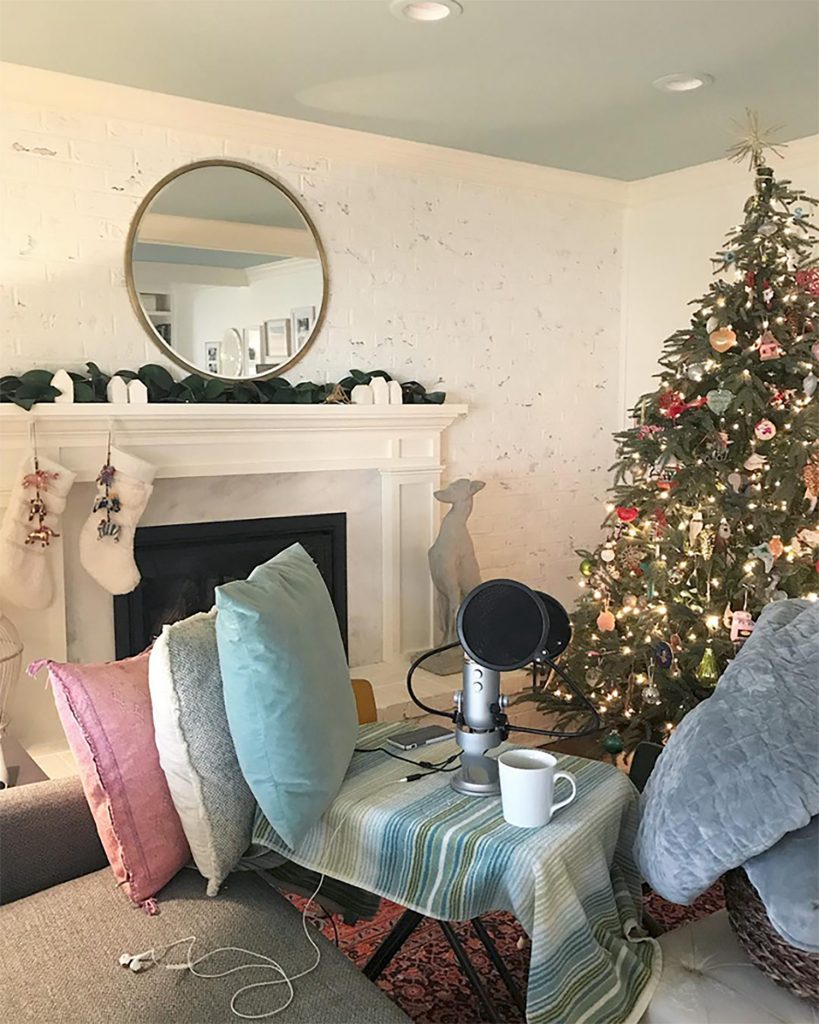 If you're looking for something we've dug in a past episode, but don't remember which show notes to click into, here's a master list of everything we've been digging from all of our past episodes.
And lastly, a big thank you to Grove Collaborative for sponsoring this episode. You get a free $30 gift set (including the tin caddy and Mrs. Meyer's Cleaning supplies shown below) when you sign up at Grove.co/YHL and spend your first $20.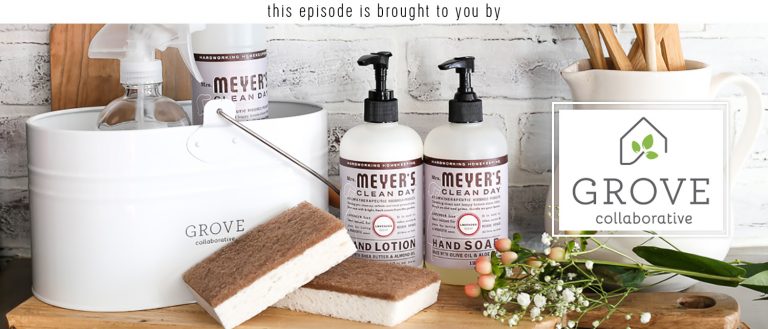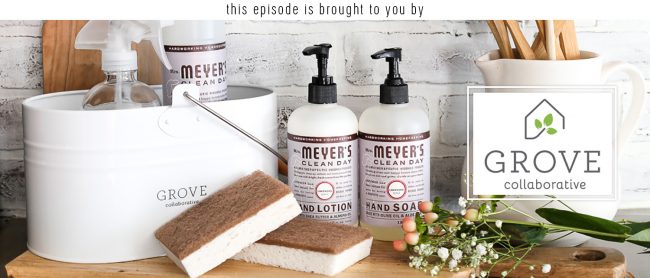 Thanks for listening, guys!
*This post contains affiliate links*