Can we go a whole month without buying anything we don't need? That's the challenge we've handed ourselves as part of a self-imposed month-long shopping ban. So this week we're sharing how we were inspired by Cait Flanders' "Year of Less" and how we're adapting her rules for our own lives. Plus, the duplex renovation is (finally!) racing along and we're answering some of your top questions about it. Also, how filming our April Fool's video was even more embarrassing than it looked… and why a makeover show is giving Sherry hope that it might actually heal the world.
You can download this episode from Apple Podcasts, Google Play, Stitcher, TuneIn Radio, and Spotify – or listen to it below! Then use this page to check out any links, notes, or photos we referenced. Note: If you're reading in a feed reader, you might have to click through to the post to see the player.
What's New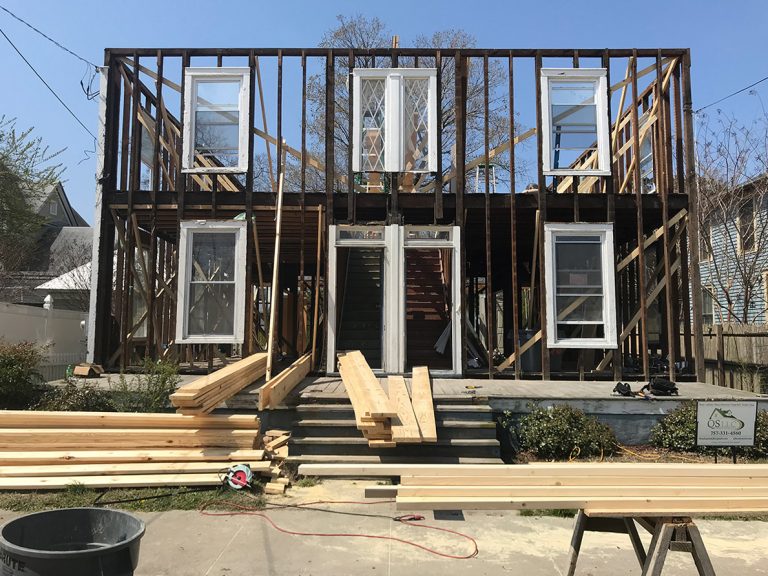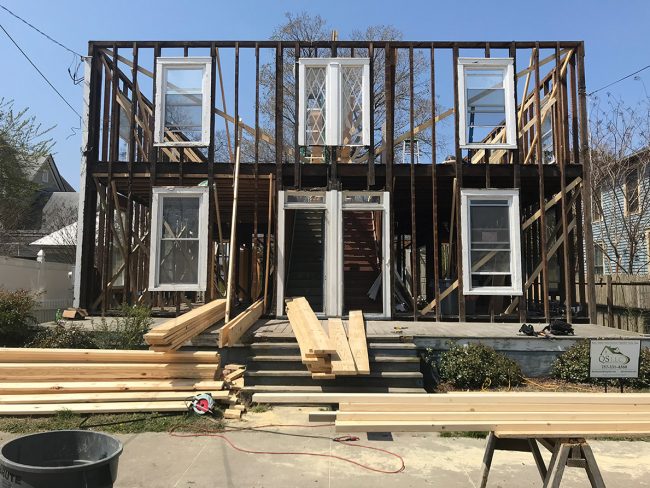 In case you missed her on Instagram and Facebook, that skeleton of a house above is the duplex in its completely gutted state. No walls, no roof, and quite a far cry from what it looked like when we first laid eyes on it (see below). And if you look at this picture you might scream "WHYYYY DID YOU STRIP IT SO FAR BACK?!" which is actually a common question, which is why we shared a ton of details about the process in today's podcast.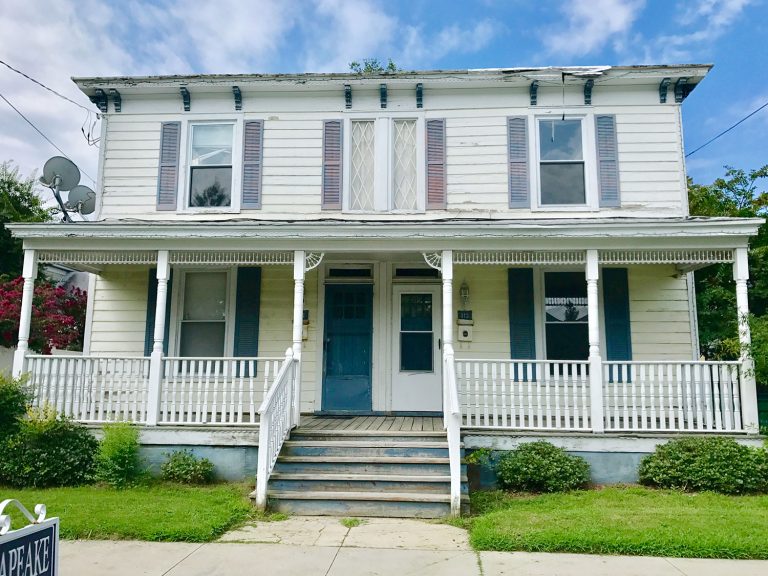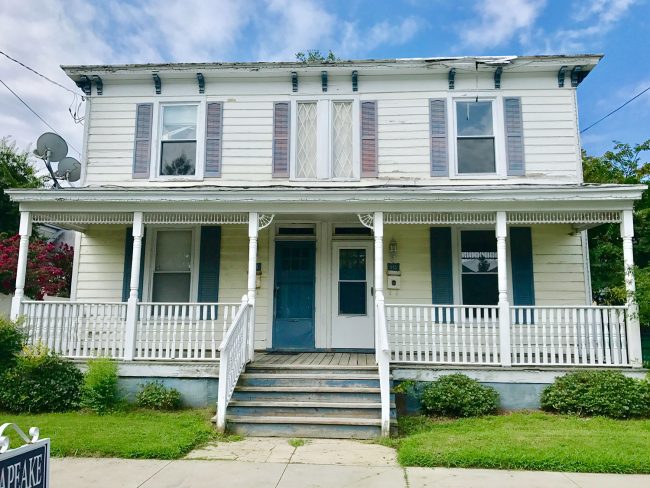 After we recorded the episode, our contractor actually got the roof reframed and covered (which you can see here) but it was still amazing to walk around the property with nothing but the sky over our heads.
We're working on a post with more details about the recent progress, but in the meantime you can get a closer look at the interior demo and see our plans for revamping the floor plan.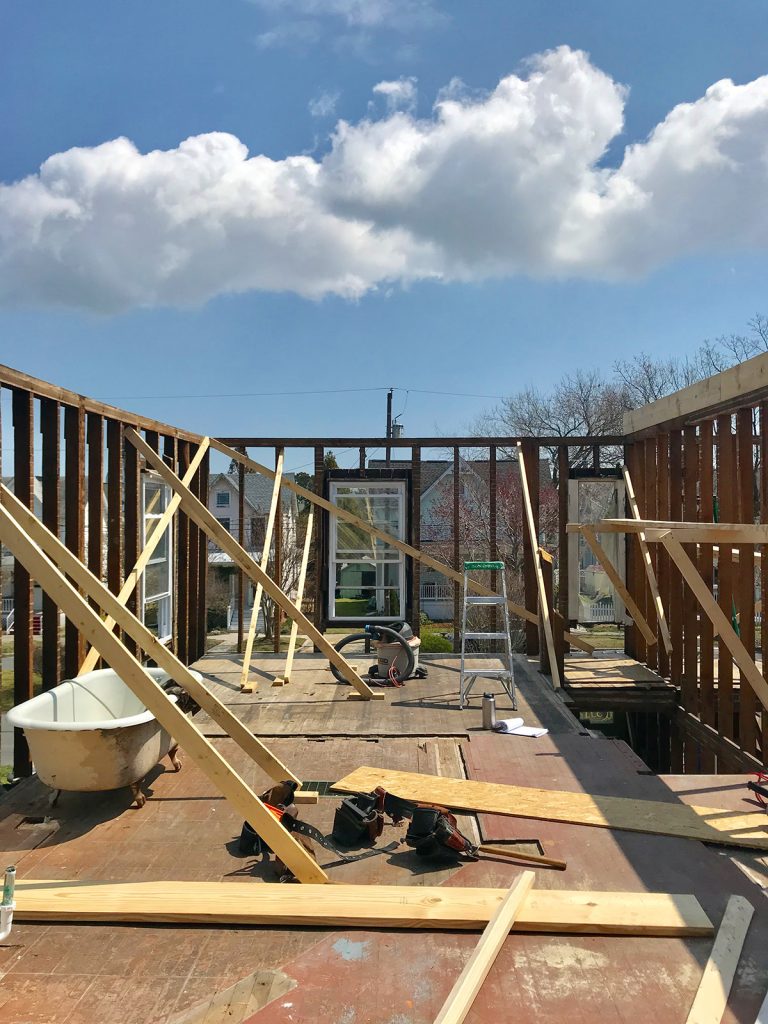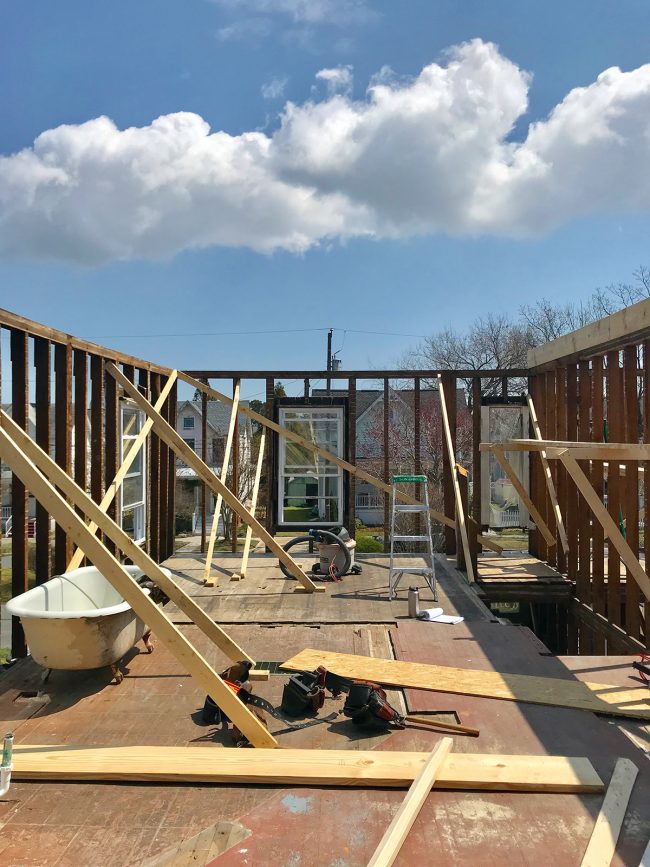 That's Embarrassing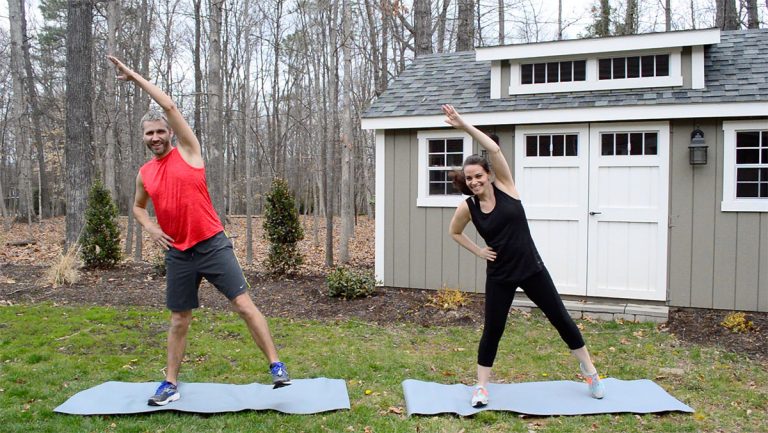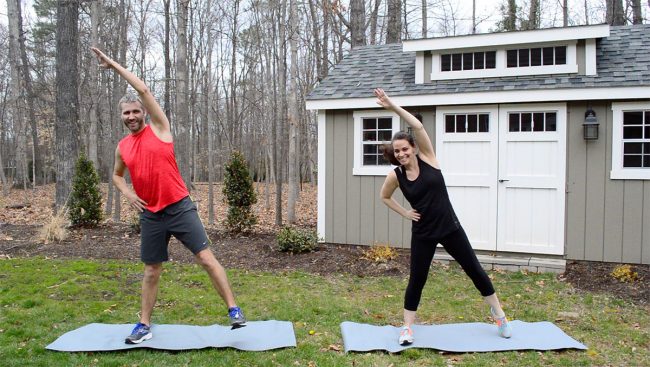 Our "No Shopping" Month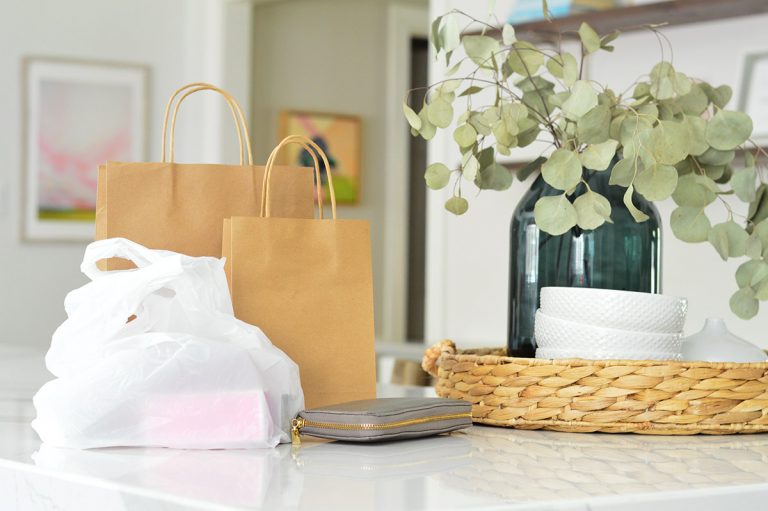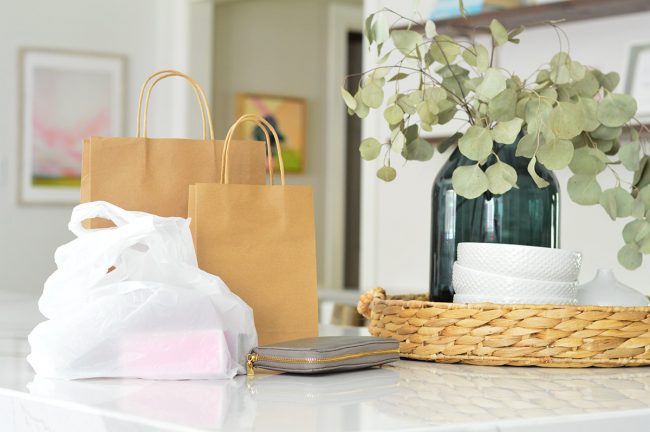 If you want to catch our earlier discussion about Cait Flander's "shopping ban" and her book, The Year of Less, check out Episode #89.
And also as promised, here's our own list of rules for our month-long experiment:
Things We Are
Allowed

To Buy
Food, groceries, and basic kitchen supplies (if we run out)
Toiletries and cleaning products (only if they run out)
Gifts for others (for occasions like birthdays or holidays)
Home improvement project supplies (only for projects we've already started/planned)
Things our children need (not want) like school supplies
Things We Are
Not Allowed

To Buy
Books and magazines (library + existing subscriptions make this a lot easier)
Clothes or shoes (except if something breaks, like a pair of flip flops)
Cosmetics
Household items like decor, candles, furniture, etc. (this will be the hardest one!)
Electronics and appliances
Takeout coffee, tea, or fun drinks/snacks from stores like Starbucks
Caveat: If we must, we can purchase items using the few gift cards that we already have on hand – although we're already over a week into things and we haven't touched them yet (the fear of using them too early is real).
We're Digging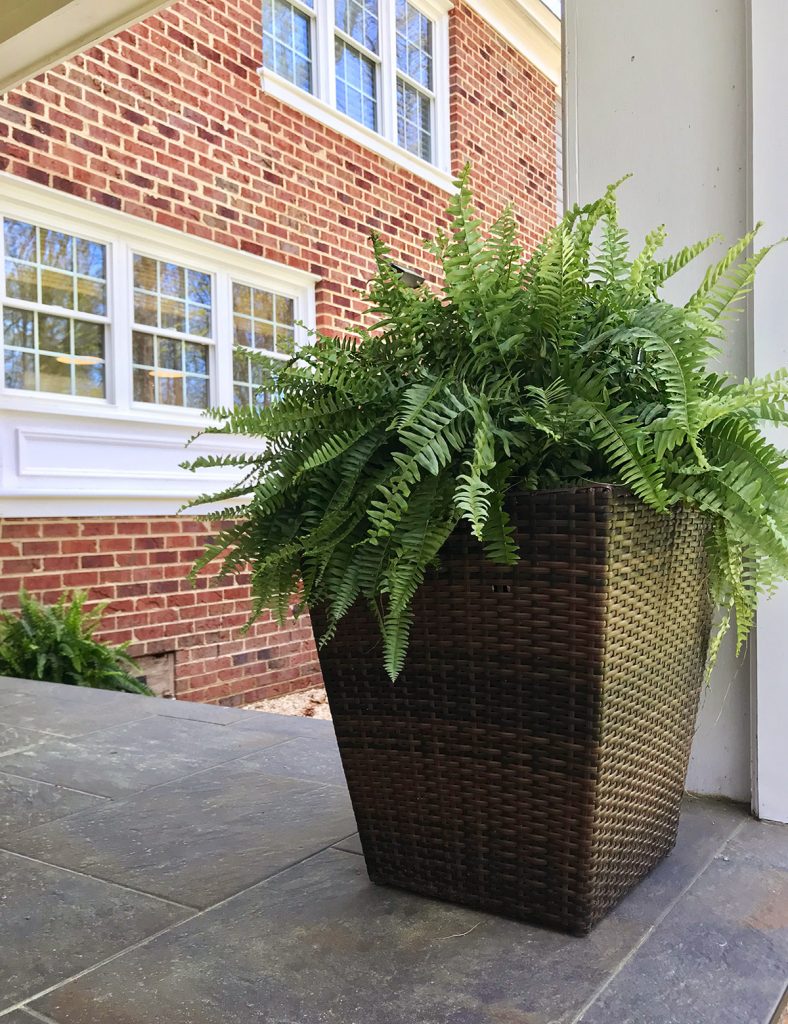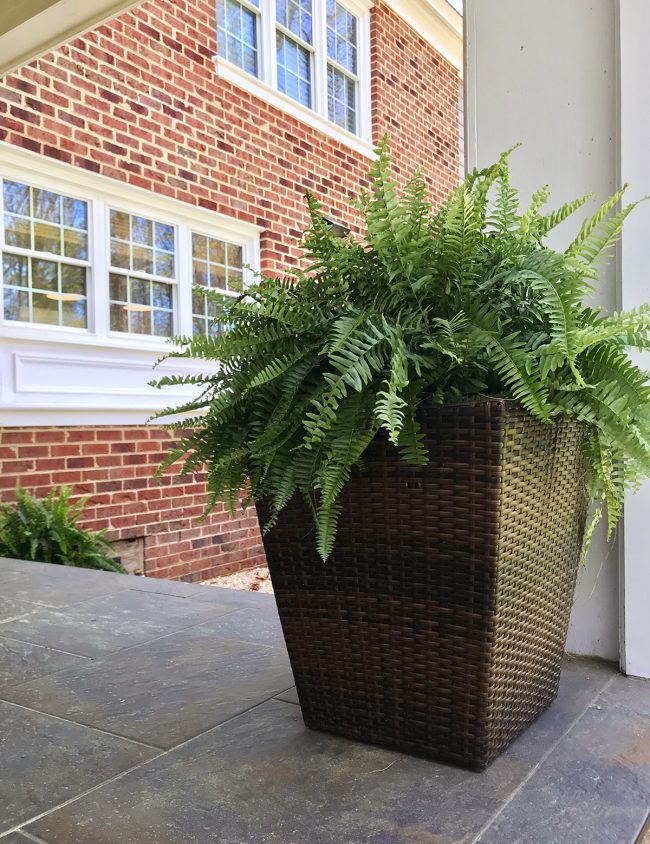 I should've probably held off on digging our outdoor planters until the pollen was done here and I had officially cleaned up the back porch area (hello green haze!). But you can still sort see what we mean above. Oh and I realized after we recorded that I should have pointed out that we bought those three ferns we talked about a few weeks before the shopping ban went into effect, so no, decorative ferns aren't on our "ok to buy" list. Ha!
And since our large planter above is no longer sold (it's from Target around 4 years back), here are some actually-for-sale favorites that Sherry dug up for you. For reference, we have three of these large planters and ours is 21″ tall and 18″ square at the top (#1 below is the most similar we could find).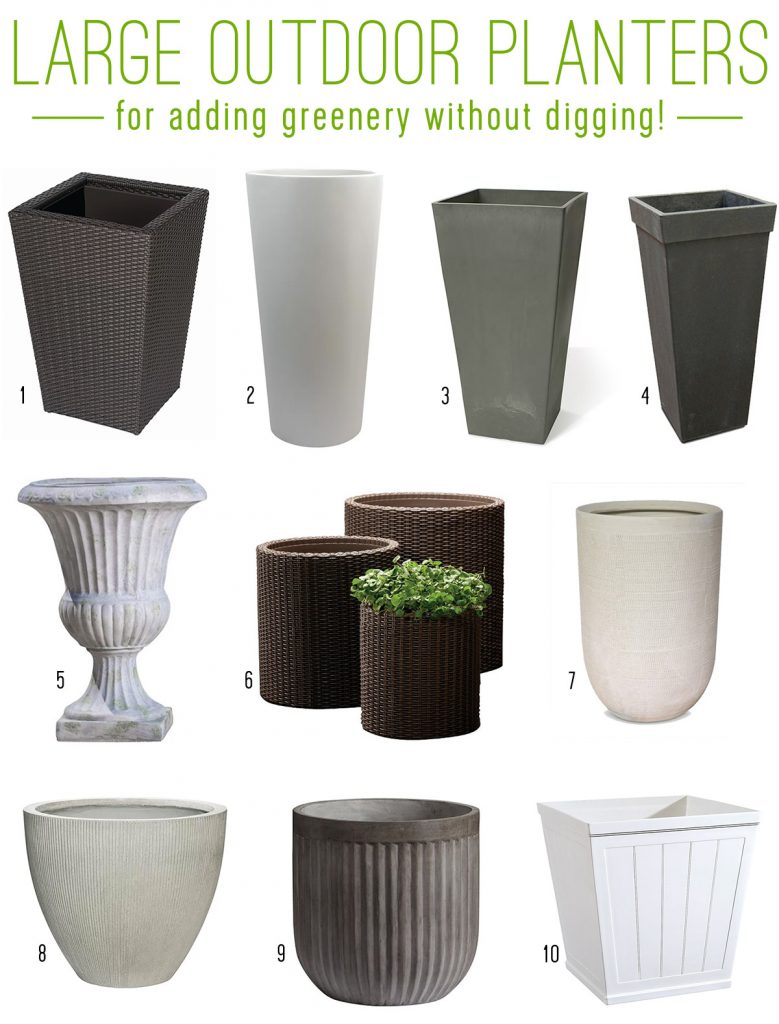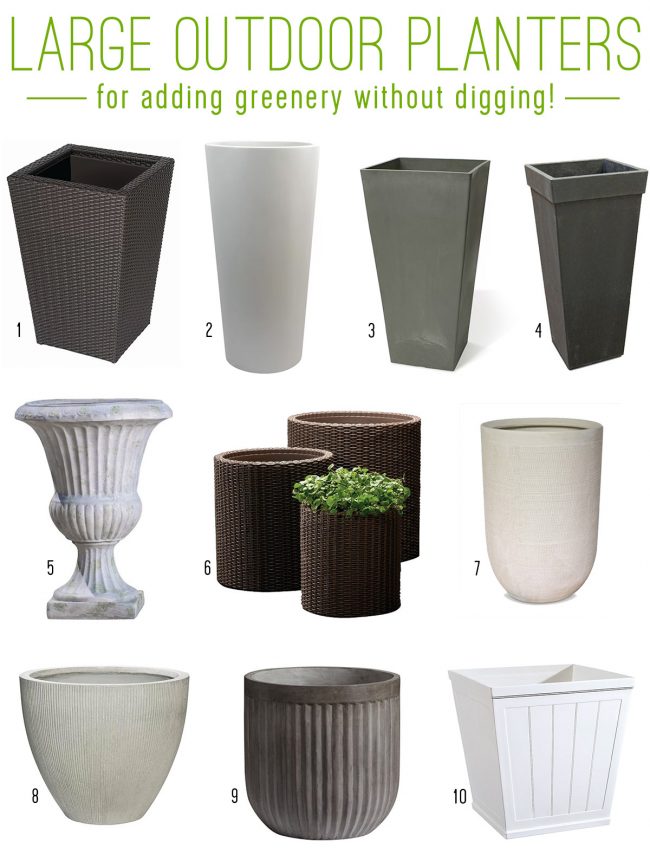 1 /2 / 3 / 4 / 5 / 6 / 7 / 8 / 9 / 10
Lastly, below is the preview for the Queer Eye reboot on Netflix that has Sherry laughing and crying and clapping (it's weird to watch her watch TV). There's a tiny clip in here from the police officer episode she spoke about, but if you want to skip ahead and watch that one first – it's Episode #3. Sherry is shouting from the other room that nobody should just watch one episode though – the entire season is a great reminder that we all have more in common than we think.
If you're looking for something we've dug in a past episode but don't remember which show notes to click into, here's a master list of everything we've been digging from all of our past episodes.
And lastly, a big thank you to West Elm LOCAL Experiences for sponsoring this episode. You can enter to win an awesome getaway to Charleston, SC now through May 15th at westelm.com/YHL. There's also a link on that page with more info about the other LOCAL Experiences taking place around the country! Such a cool initiative for local makers and DIY lovers like us.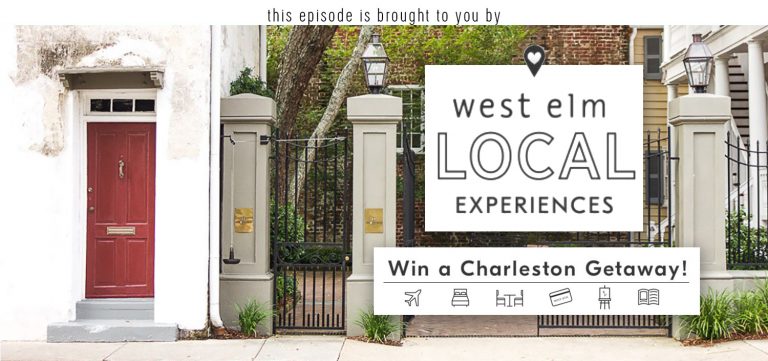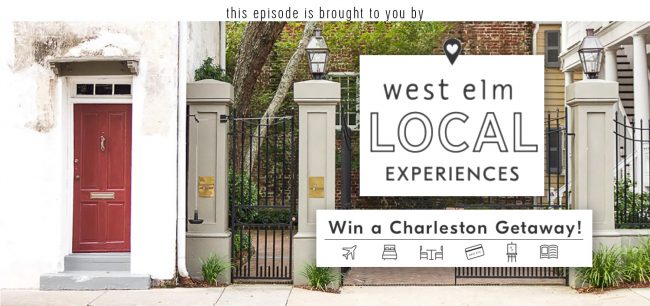 Thanks for listening, guys!
*This post contains affiliate links*