As our bathroom reno continues (current status: more demo happened, our vanity, tub, & toilet arrived, and we have our plumber & electrician scheduled to rough things in and then we can prep & tile) we thought it would be fun to share a duplex kitchen budget breakdown. *Also, for anyone who has inquired about renting the duplex this fall, there's an announcement about that later in the post*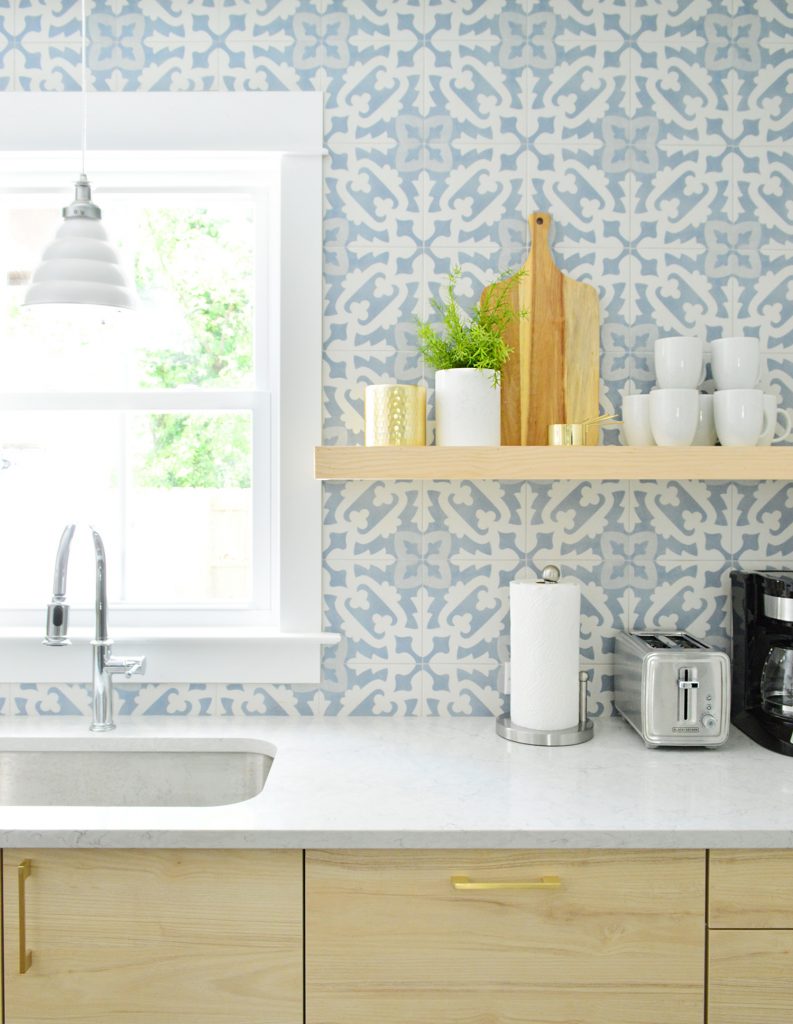 Obviously, there are LOTS of factors that affect how expensive a kitchen renovation will be, so let this post just be a reference point for you – not a prescription for how much a kitchen reno should cost. The average kitchen reno in 2019 was $24,047 (according to HomeAdvisor). That may seem pricey to some but feel like a steal to others. Heck, Sherry even saw an expert in House Beautiful's recent kitchen issue who said "kitchen renovations can run anywhere from $60,000 to $400,000" (!!!!!). The pricetags for these kitchens were nowhere near that, thankfully, but we did want to share some areas that, in hindsight, we could've done more affordably.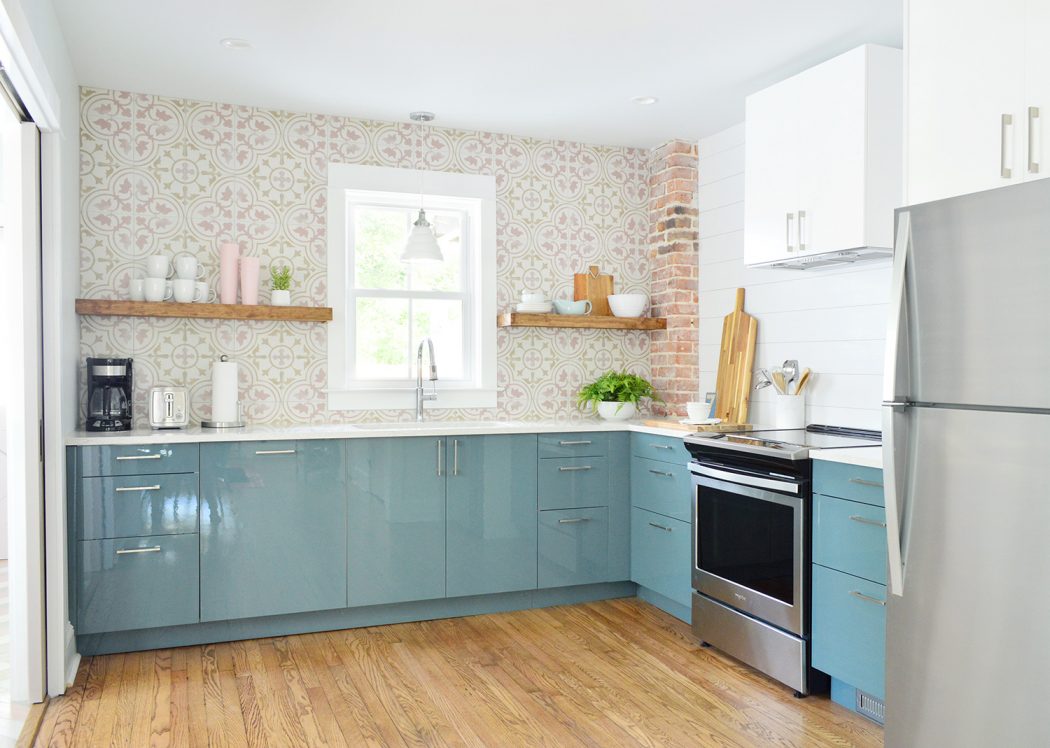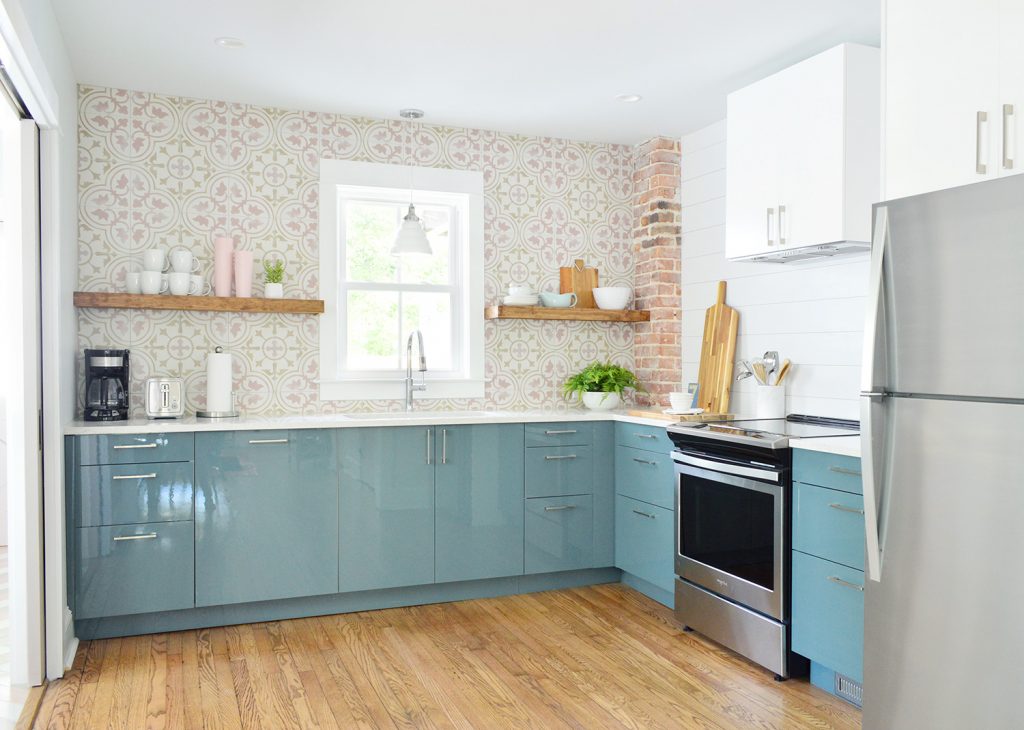 The breakdown below includes all of the major items in each kitchen, apart from things that were part of the overall renovation of the duplex (like new drywall, electrical & plumbing, floor refinishing, etc). Not that those aren't critical parts of this room (THEY ARE!) but they were line items that we paid for as a whole house, so it'd be impossible to splice out just the kitchen portion of the bill. But I'll give you some ballpark estimates and specific examples of what we have personally paid for those line items in other kitchen remodels we've done in a minute.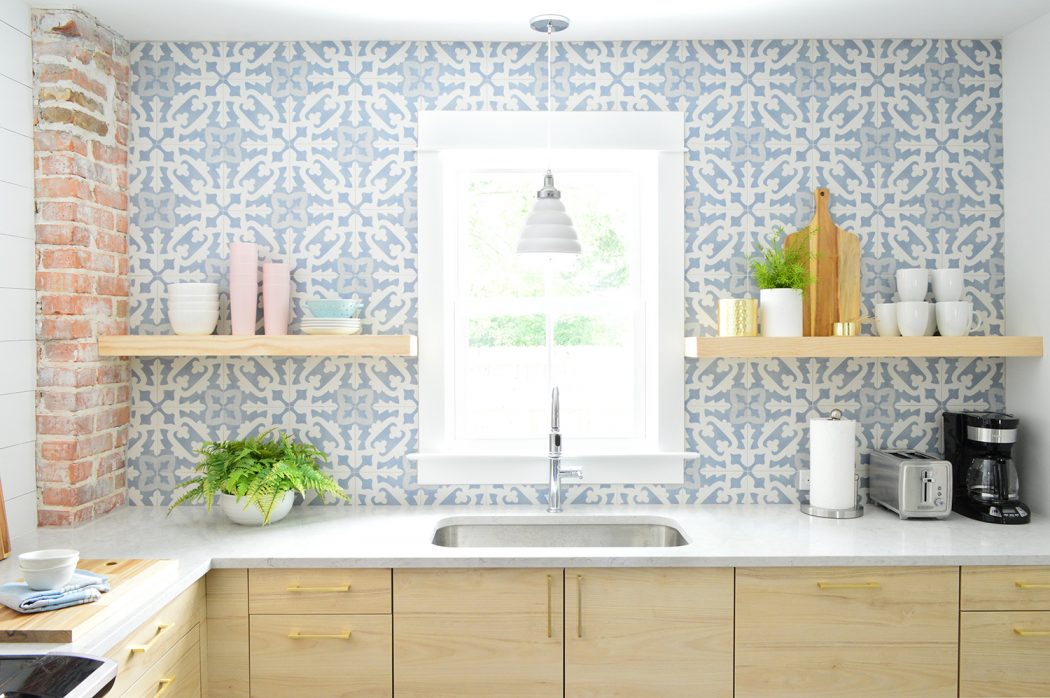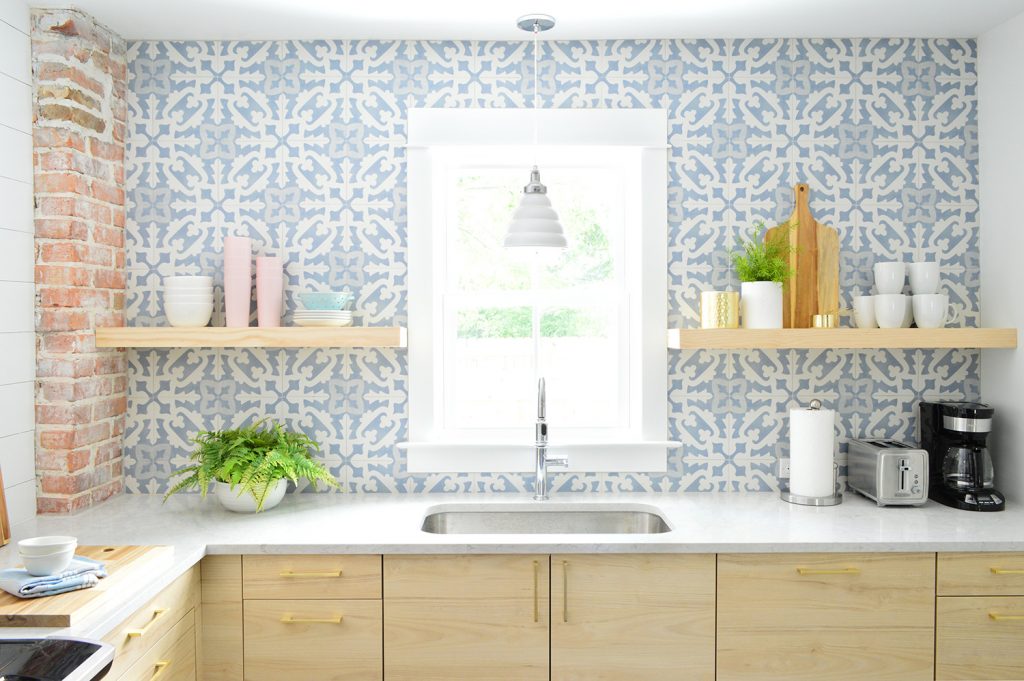 So we're basically chronically what it takes to go from a blank box of a room to a finished kitchen, aka going from this starting point…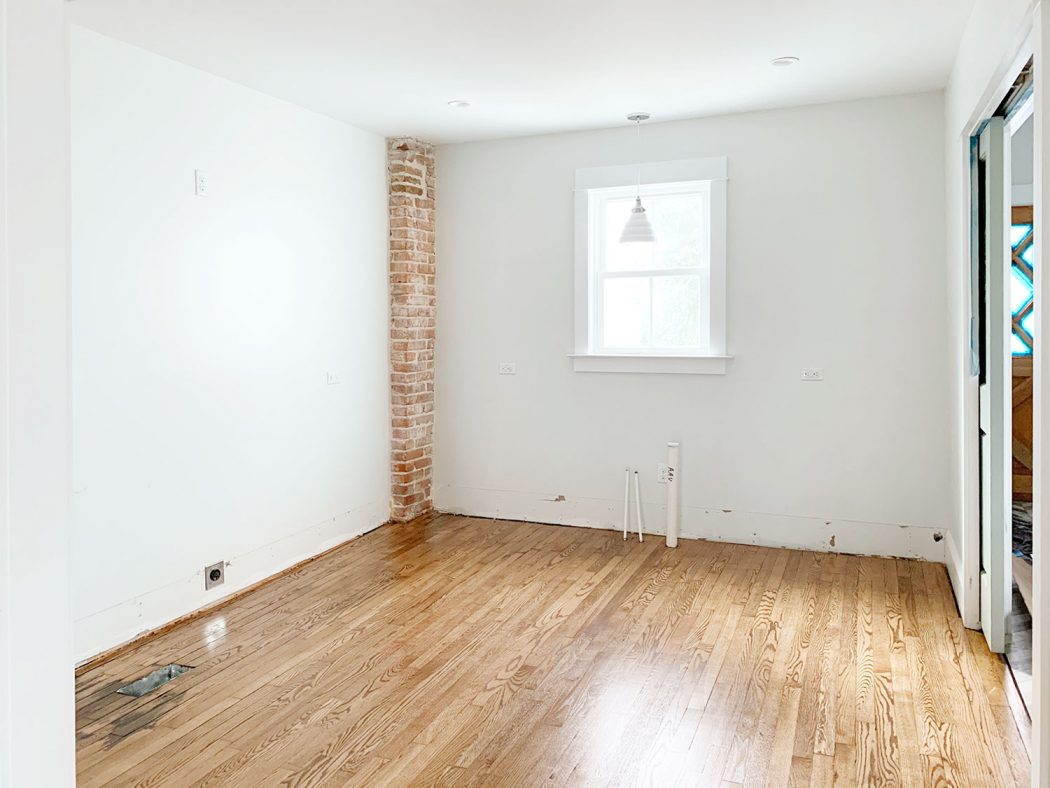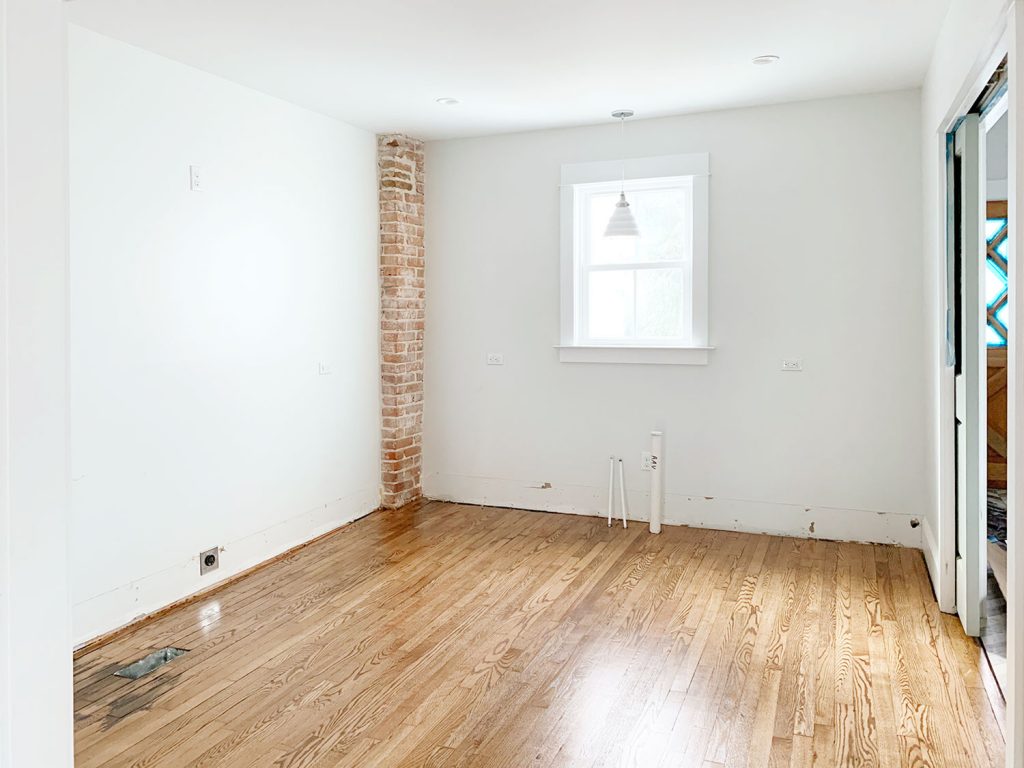 …to this finished kitchen below: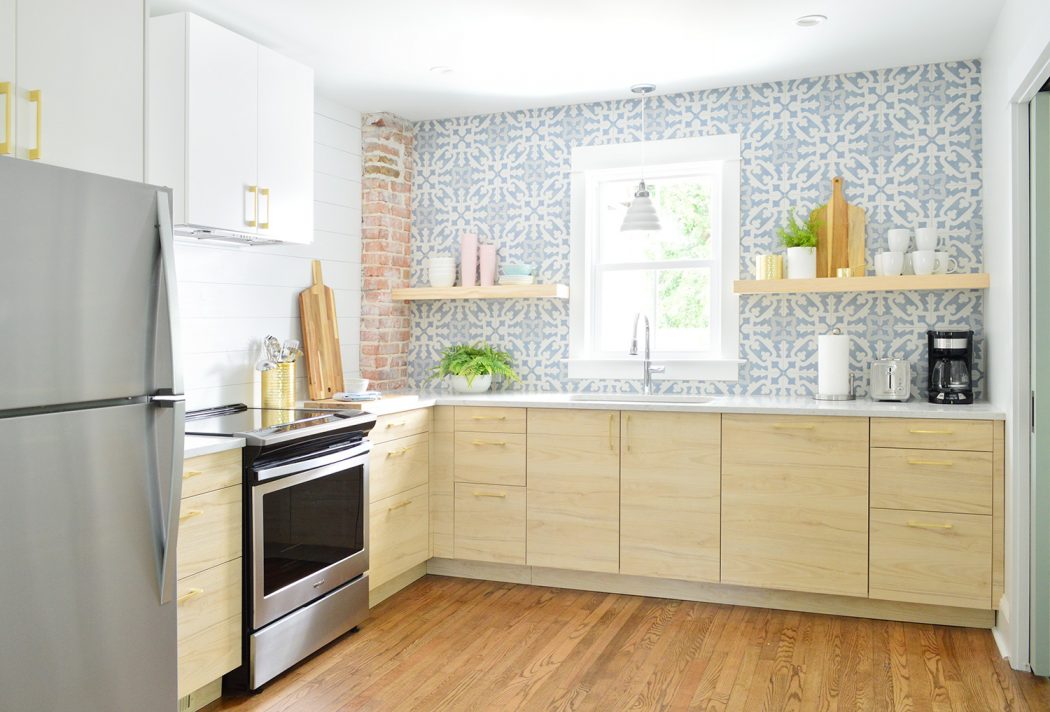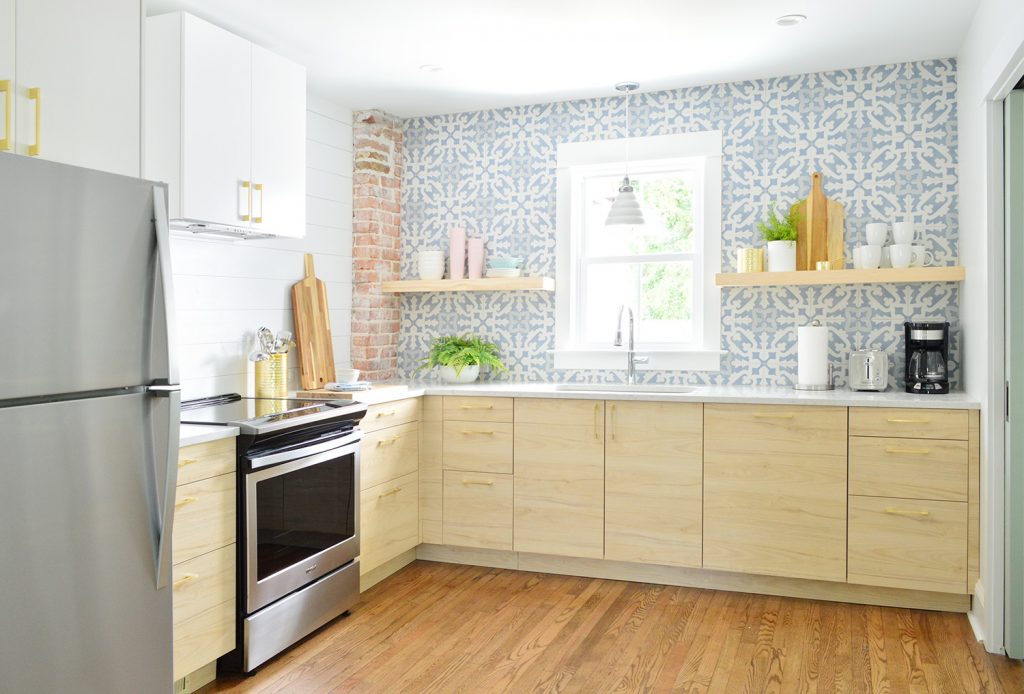 The price breakdown below is just for one kitchen, since the price was effectively the same for each side (these rooms are a mirror image of each other). There aren't any labor costs listed below because we did all of these projects ourselves, but we'll get to the labor fees we've paid on past kitchen remodels in a second to give you a more complete picture. Please hold (*insert elevator music here*).
Ikea Cabinets (& hinges, drawer slides, etc): $2,100
Hardware: $100 ($24.99 x 4 packs)
Quartz Counters (sink and installation included): $2,850
Appliances (including microwave & vent hood): $2,550
Backsplash: $475
Floating Shelves: $90
Horizontal planking: $31 (read the DIY details here)
Faucet: $155
Pendant Light: $140
TOTAL: $8,491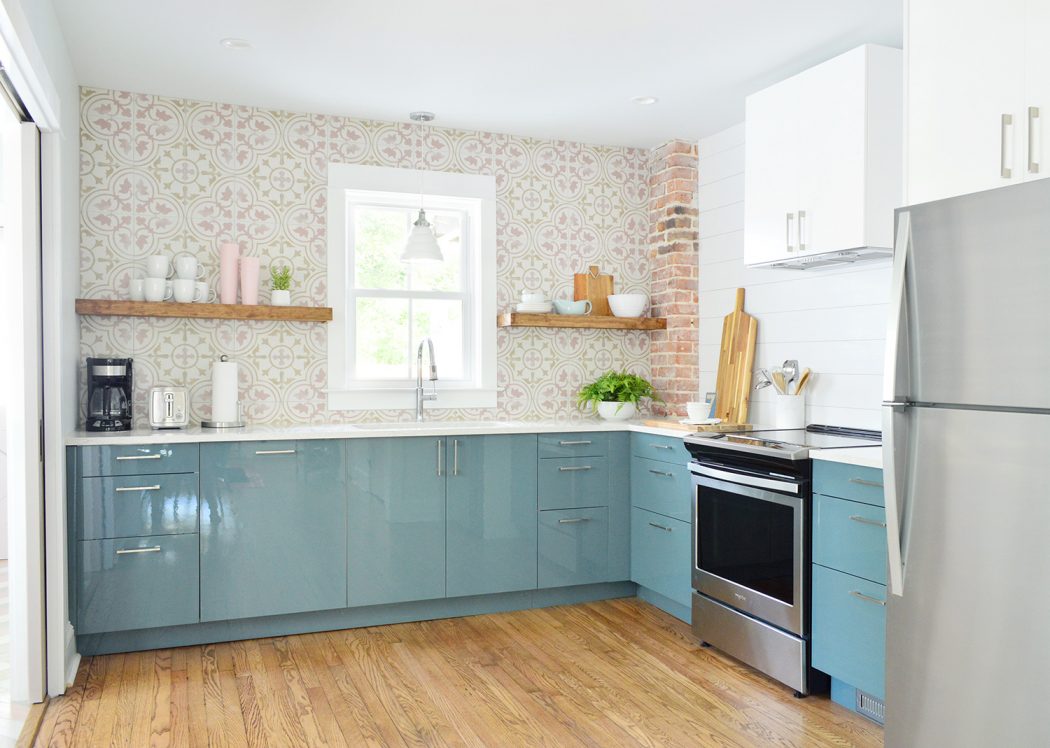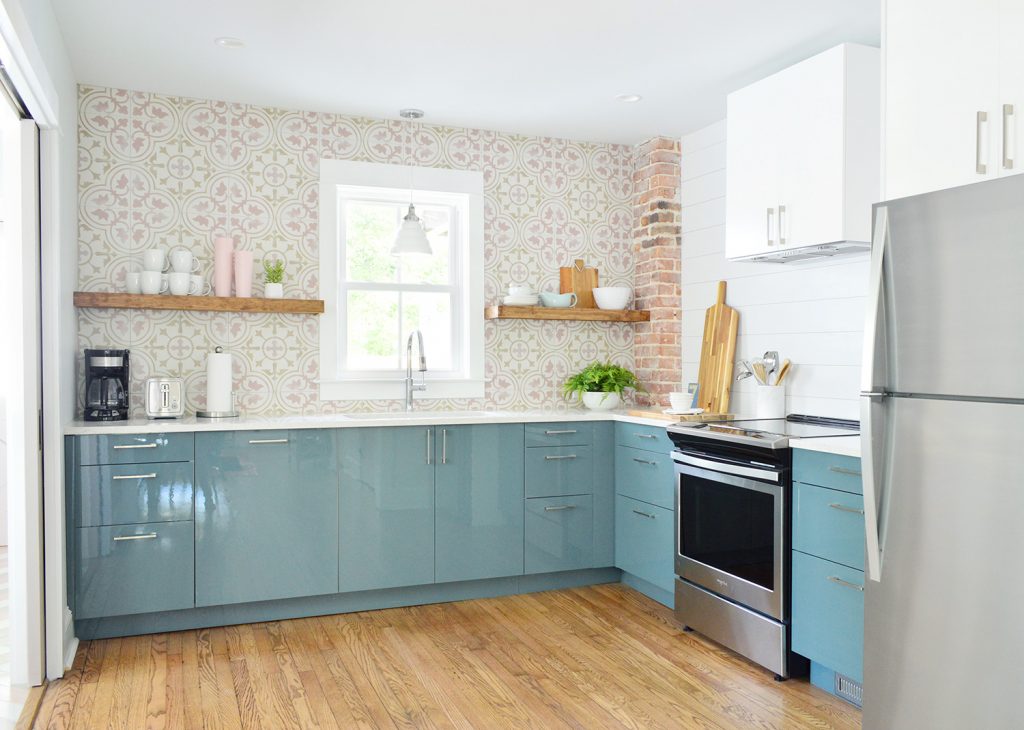 I'll be honest that the total was a little more than we expected, but I guess I'm not surprised to see that two biggest culprits are: counters and appliances.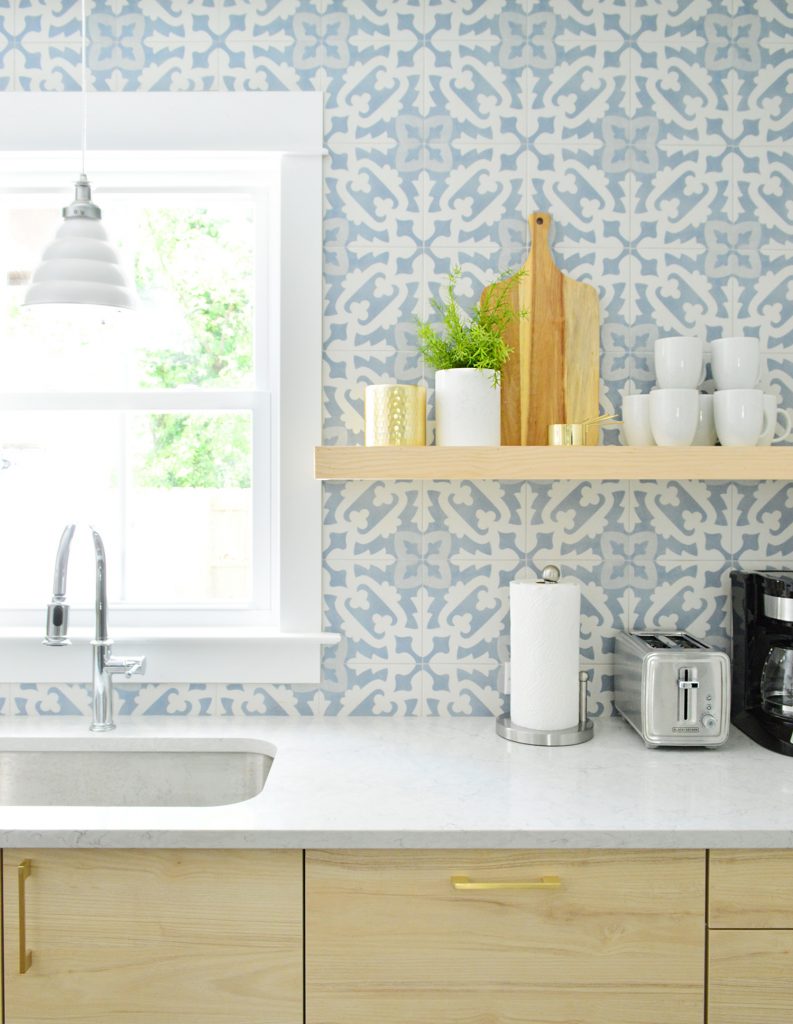 We have zero regrets or hesitations about picking the counters we did (they're the same quartz we have in our beach house island). Yes there are cheaper options, especially for a rental, but we have just been so happy with quartz in our own kitchen and at the beach house. No issues at all with staining or cracking or scratching – and it's nice to have a surface you don't have to worry about. So while it's an area we could've pinched our pennies tighter, we're glad we didn't.
The appliances, on the other hand, are a slightly different story. I don't regret what we did, but I do see some easy places to save money if we weren't being so particular.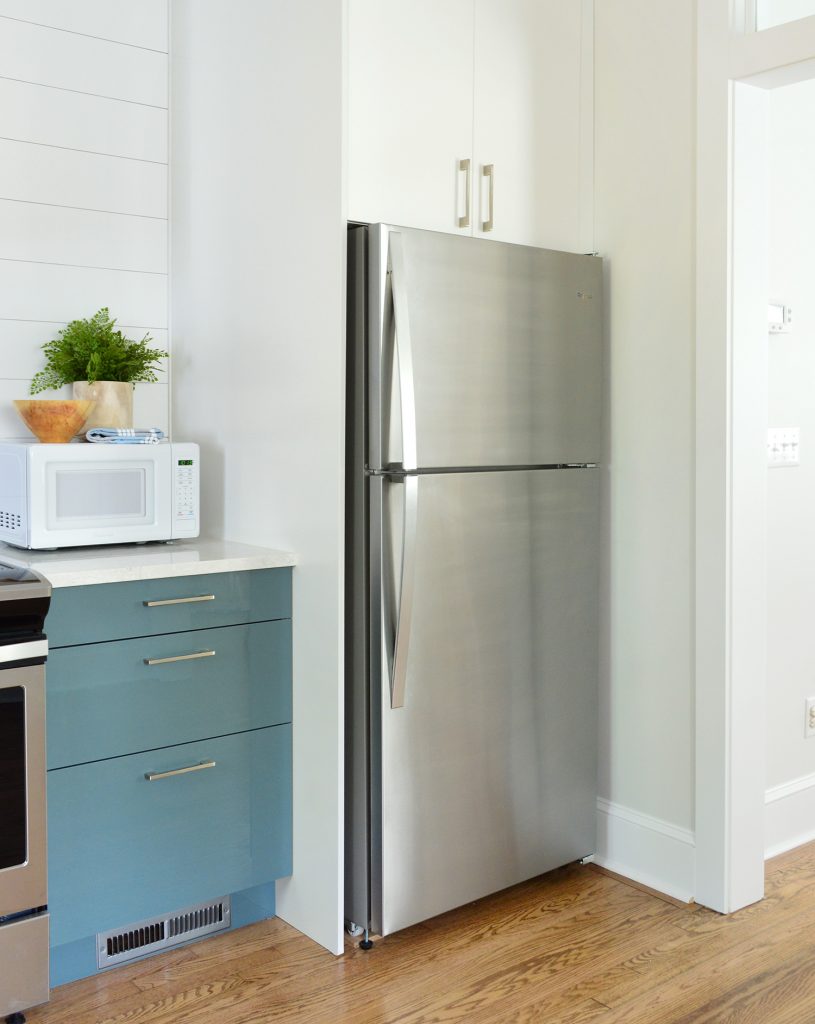 For one, white appliances would've been cheaper all around than stainless steel. But (like it or not) stainless steel still signals "updated kitchen!" to most people and we just thought the look would make our kitchens feel more upgraded to guests. We also could've found a cheaper range by not getting a slide-in, and there were cheaper fridges, but most had icemakers and/or water dispensers – both of which we didn't want (just another leak to worry about – and if the power goes out the ice in an ice maker can melt and ruin the floor if no one's there to see it).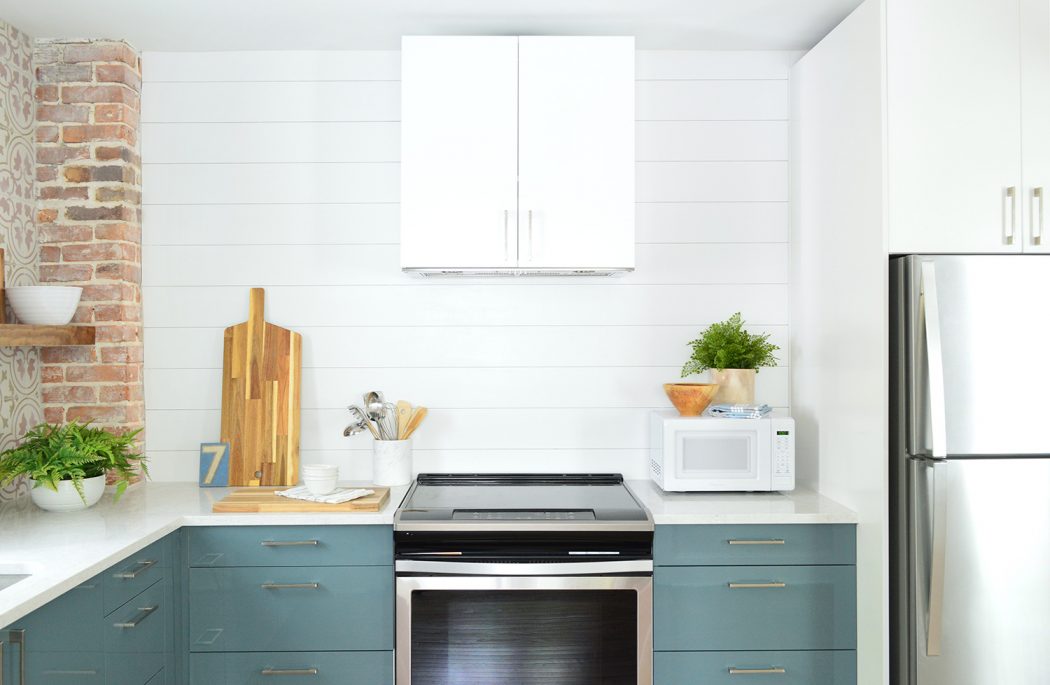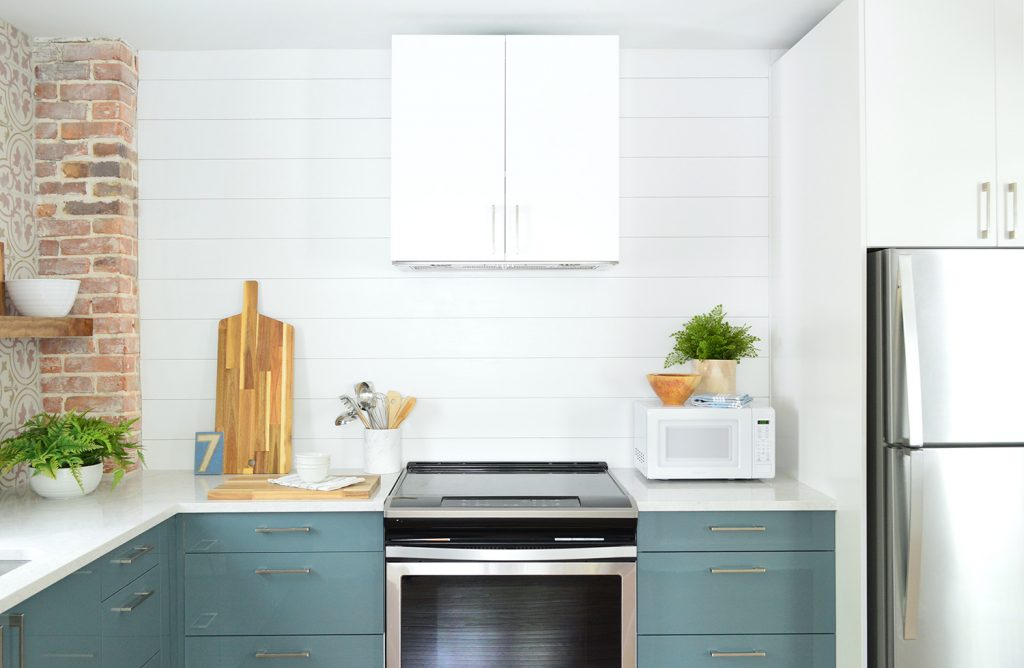 But the real budget hogs in the appliance department were, surprisingly, the ones that we purchased through Ikea: the hood and the dishwasher. Why? Because we upgraded to versions that we could build in so they'd be hidden. For instance, their in-cabinet recirculating hood was $500 (gulp). We're ultimately glad we did it, but it does sting a little to see how compromising to a visible under-cabinet hood could've saved us a few hundred dollars (this one is just $50!).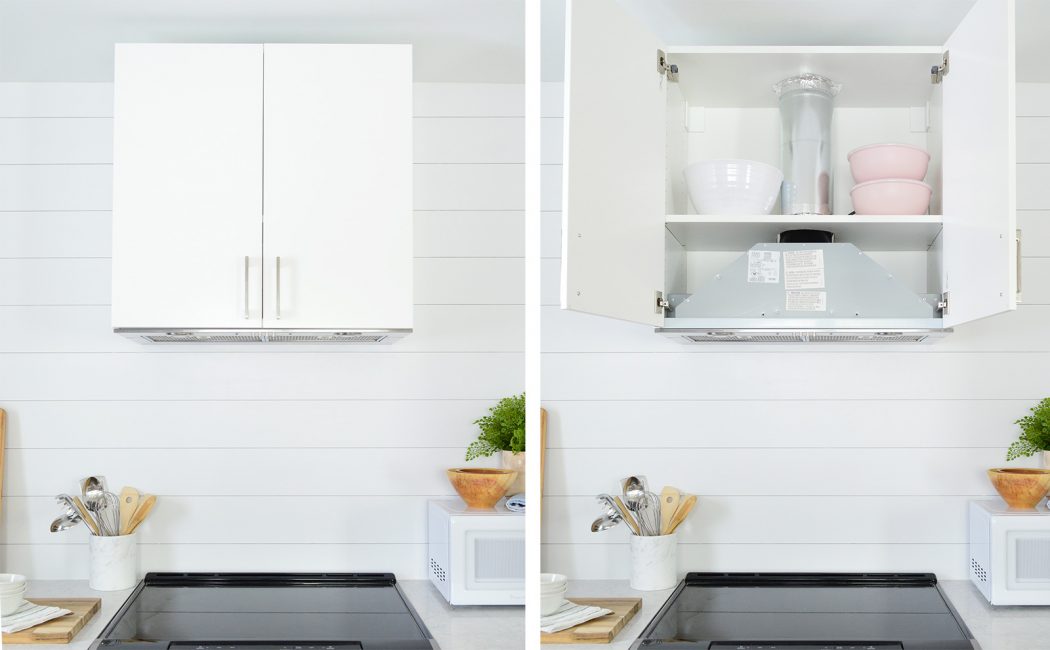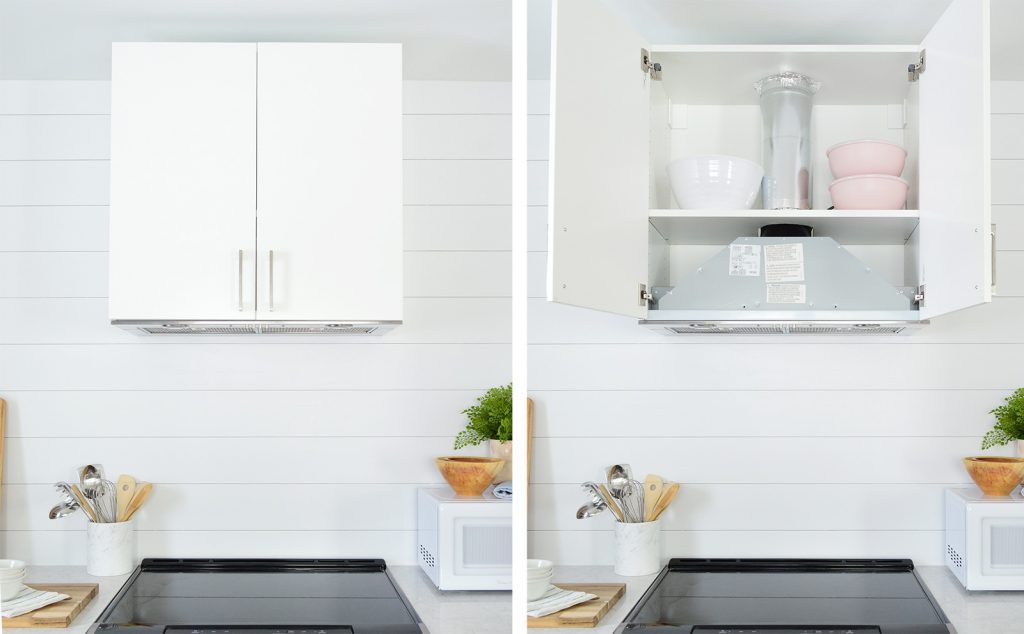 Similarly, Ikea's cheapest option for a cabinet-fronted dishwasher is still $750 which, in retrospect, is probably the most we've ever paid for any dishwasher in the history of ever (and it's not even in a house we stay in!).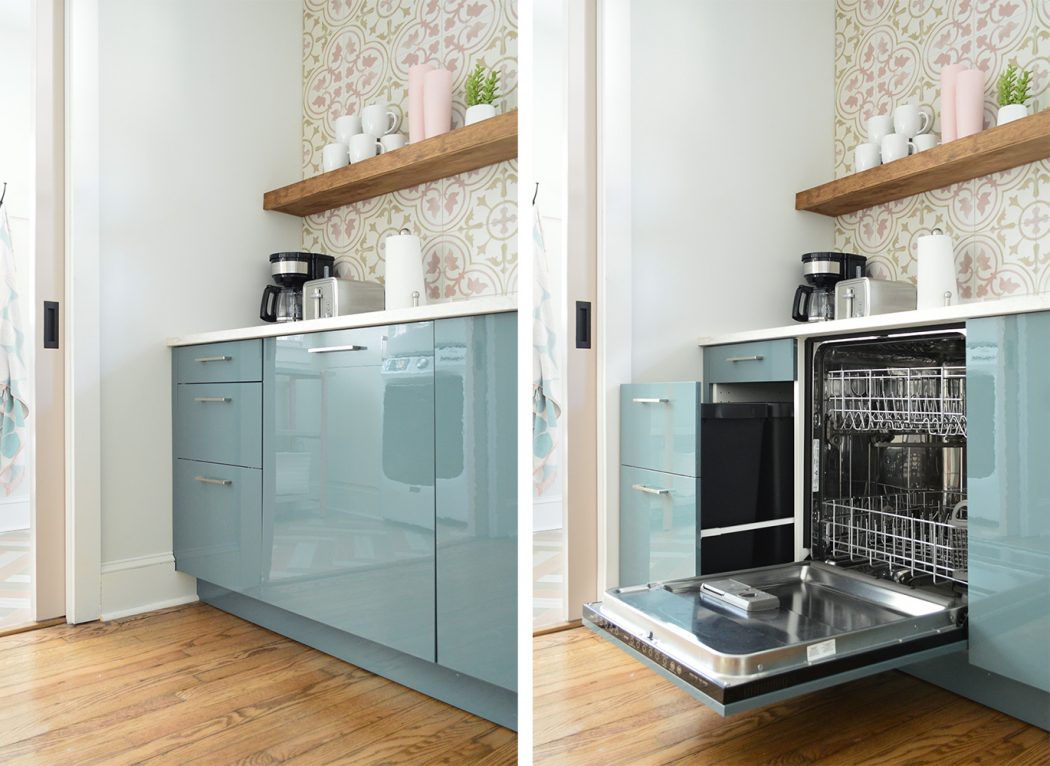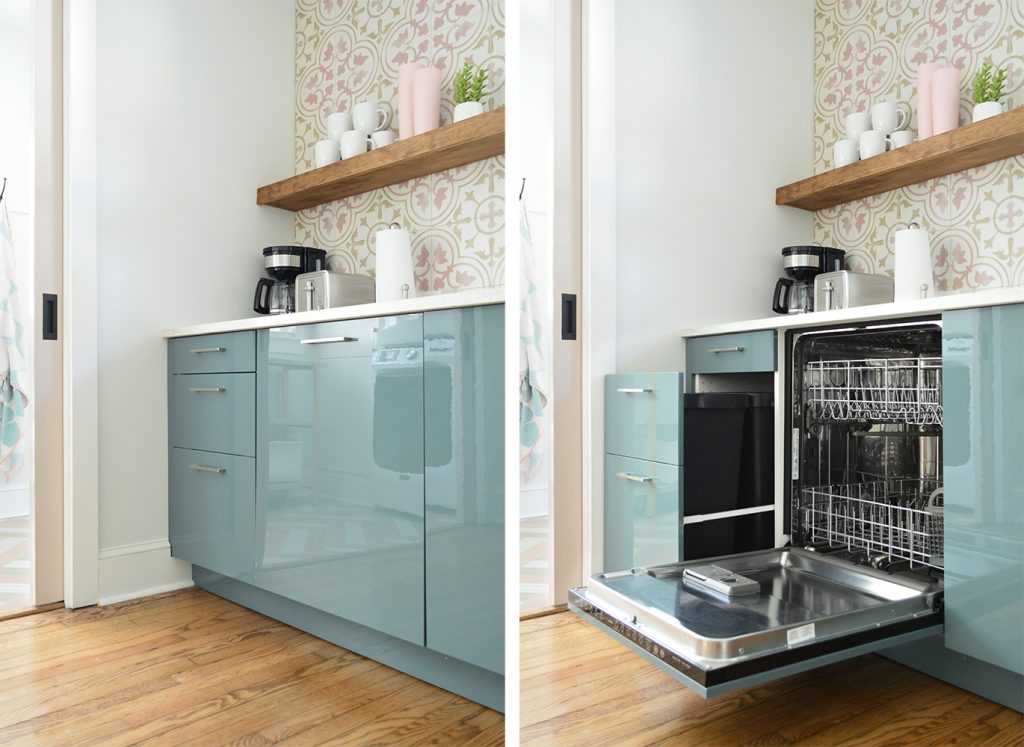 So while Ikea and other places offer dishwashers that are much cheaper, we splurged on these because it was important to us that they blend into this space. These kitchens are visible as soon as you walk in the front door, and we didn't want that row of lower cabinets interrupted by a big stainless steel or white dishwasher front.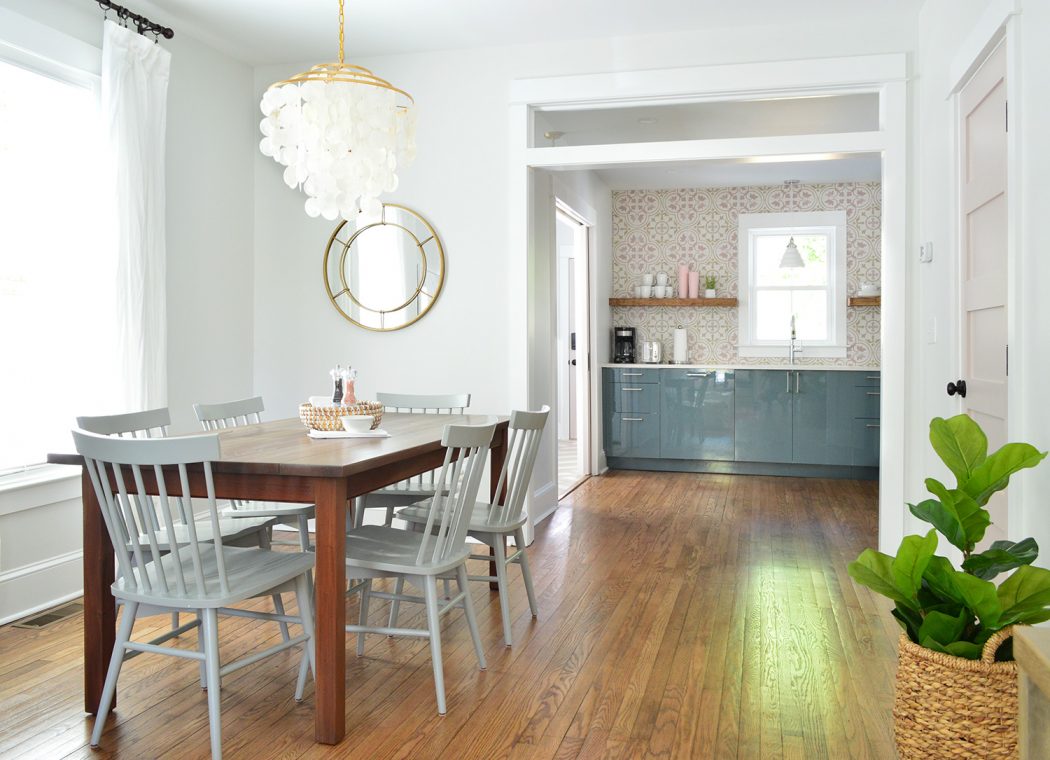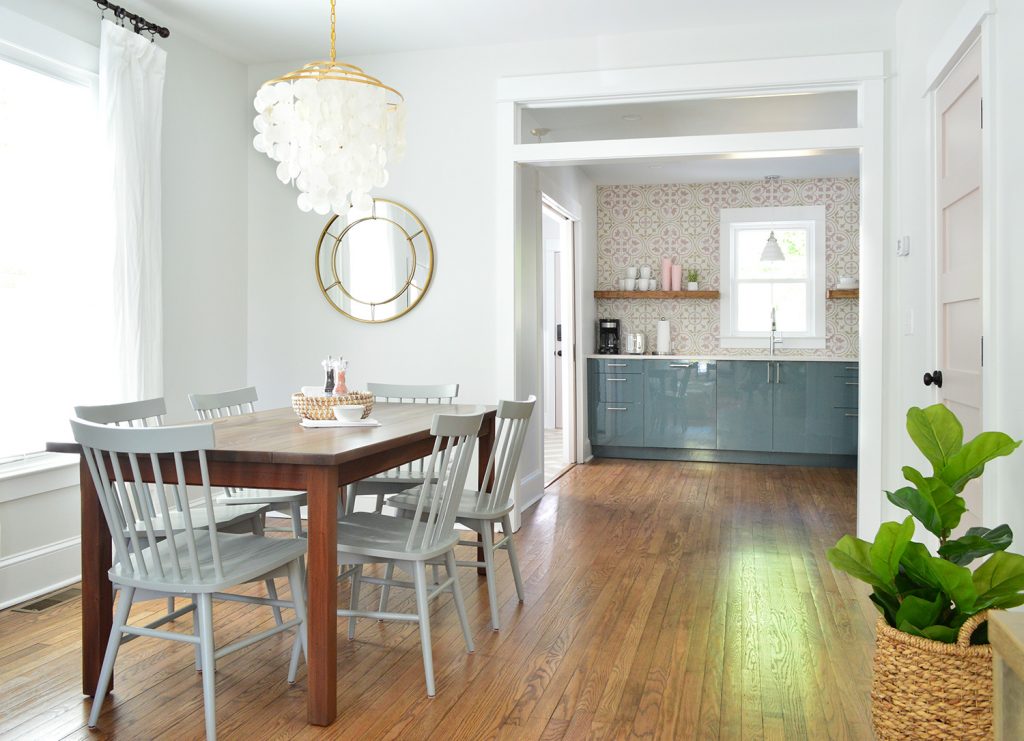 So we don't regret these decisions because they were intentional and we're really happy with the result – but from a purely budget standpoint, they do stick out as areas where compromising the design could've saved us some significant money.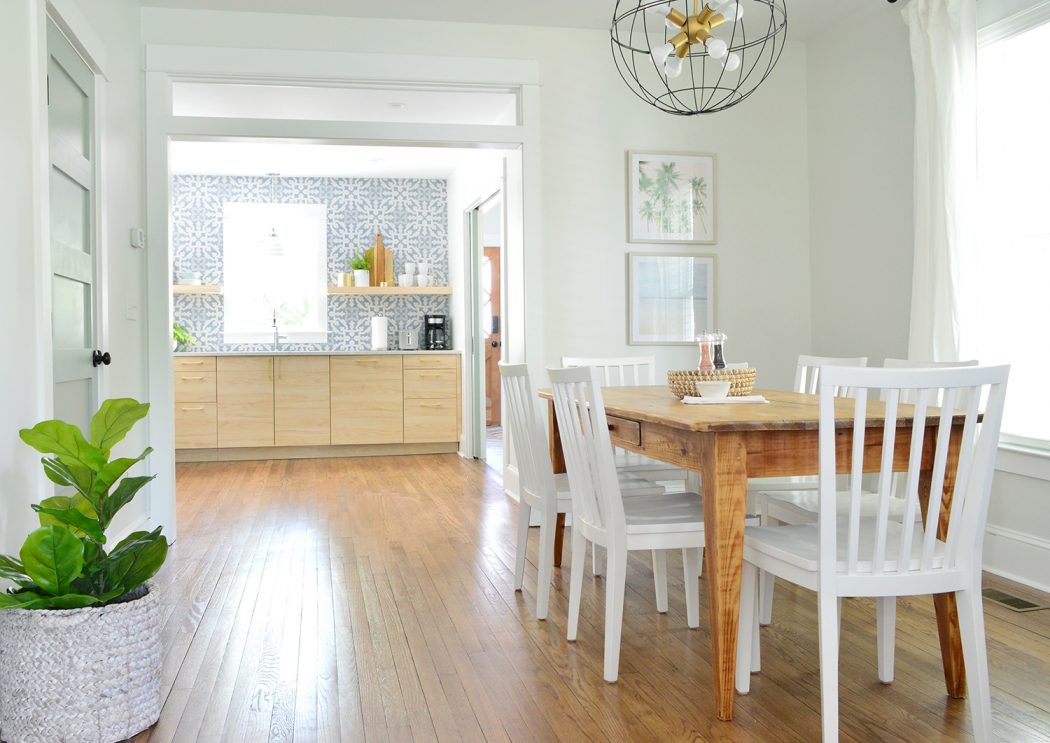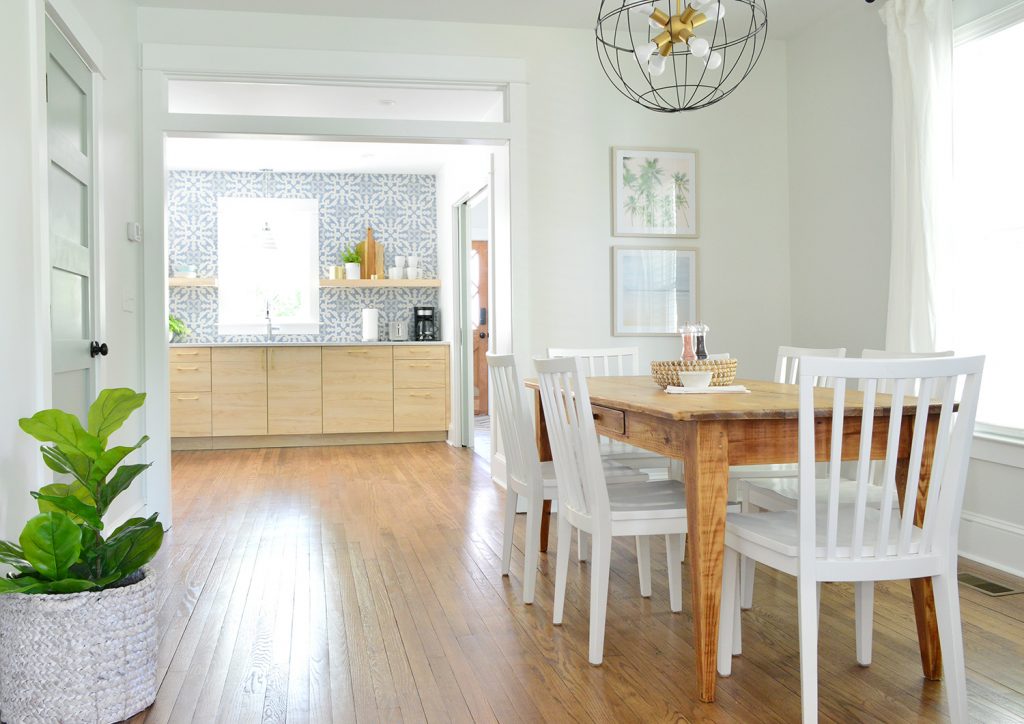 And again, there are several costs not included in that total above (flooring, plumbing, electrical, etc), so I'm not trying to declare this "an $8500 kitchen makeover!" But if it helps to give you a better idea, we typically spend around $3.50 per square foot for a pro to refinish our hardwoods. This kitchen is 11.5′ x 10′, so it would break down to around $402 for that room only if I needed a labor line item for the floors. If you add that additional labor line item to our total, it would bring it to: $8,893.
As for electrical fees/labor/parts, during our first house's kitchen reno we paid $900 for electrical and our second house's kitchen reno electrical was $455, but both could've been significantly more if we were doing more extensive rewiring. Although if you're gutting a room completely and removing all the drywall (like we did in the duplex), electrical work is often much cheaper since it's easier access and faster to run everything. And if you also add a kind-of-in-the-middle electrical labor average of $700 to our total, it would bring it to: $9,593.
We didn't have plumbing costs for our first two kitchen remodels (since everything stayed in the same place), but in our current house we paid our plumber $650 to move our sink and dishwasher locations, to run a new water line to the fridge, and to extend our gas line to the new gas stove. Magazines always tell you moving the location of things can be a ton of money, so we were pleasantly surprised to change the entire kitchen layout and basically just pay $650 to do it! Well worth it!
And once again, like electrical it's much cheaper to get plumbing redone if all the walls are open (no drywall = such faster access to run things), so we would guess we paid around $500 in plumbing fees to get the sink hooked up (remember there's no fridge water line & no gas stove here – nice & simple). So if you want to assign a plumbing labor fee of $500 to our total, it would bring it to: $10,093.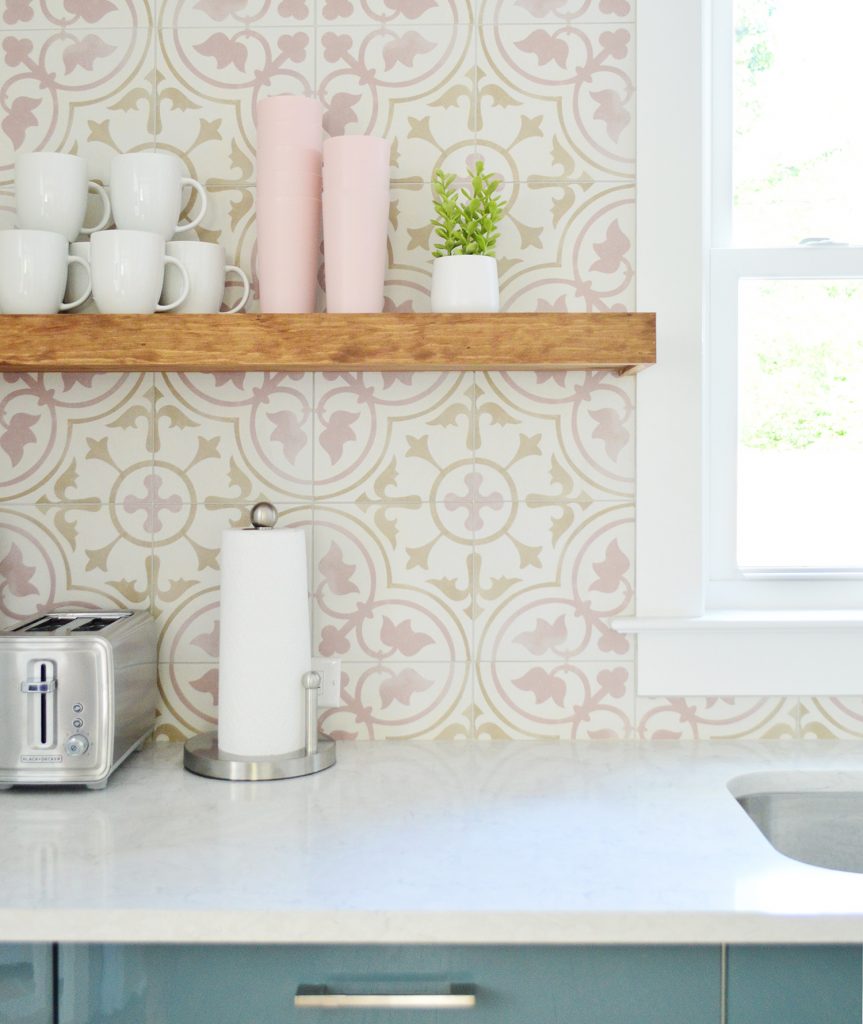 Is a $10,000 kitchen cheap? Nope. But it really isn't bad considering every single thing in the room wasn't in there when we started. It was an empty box, and now it has two full walls of new cabinetry, quartz countertops, all new appliances (with a slide in range, a built-in dishwasher, and hidden range hood), accent tile to the ceiling, and nice shiny hardwoods. We're counting our lucky stars that things like the brick chimney and the hardwood floors were in here hiding the whole time, because they definitely add a ton of character to the space.
Of course I need to point out that these labor costs can vary greatly when it comes to your location and your specific situation/house setup (is there a crawl space? slab? a second floor? a cement wall?) so those are just some fees we've paid in the past in the hopes that they help. I know we'll hear from folks who have paid much less and significantly more for each of those things, but a lot just has to do with your house, what you're looking to achieve, where you live, who you hire for the job, etc.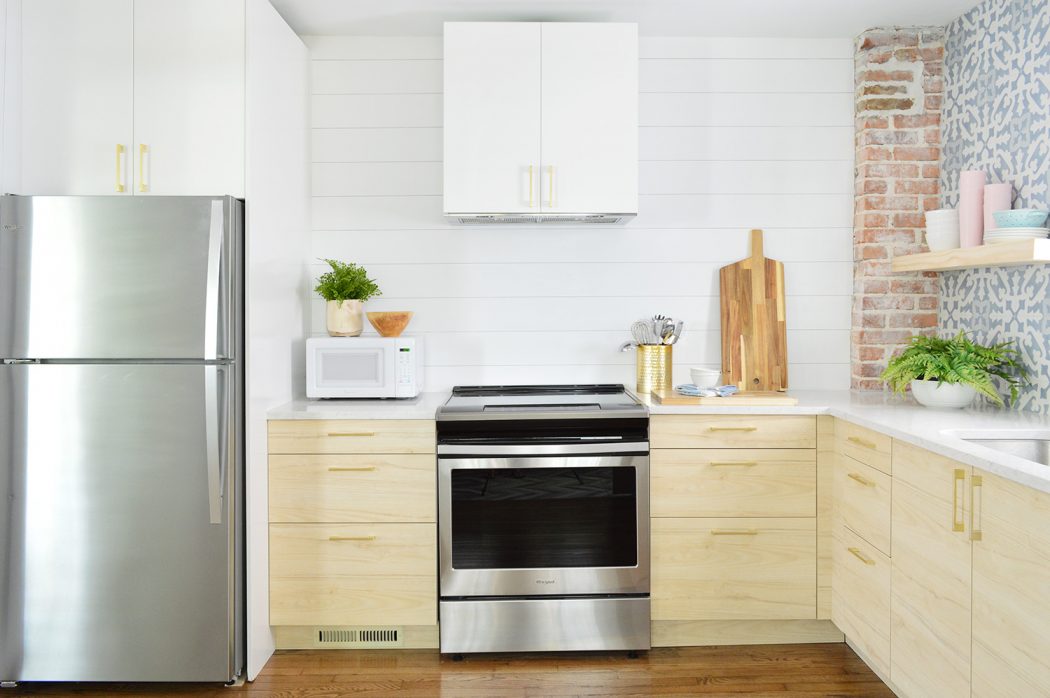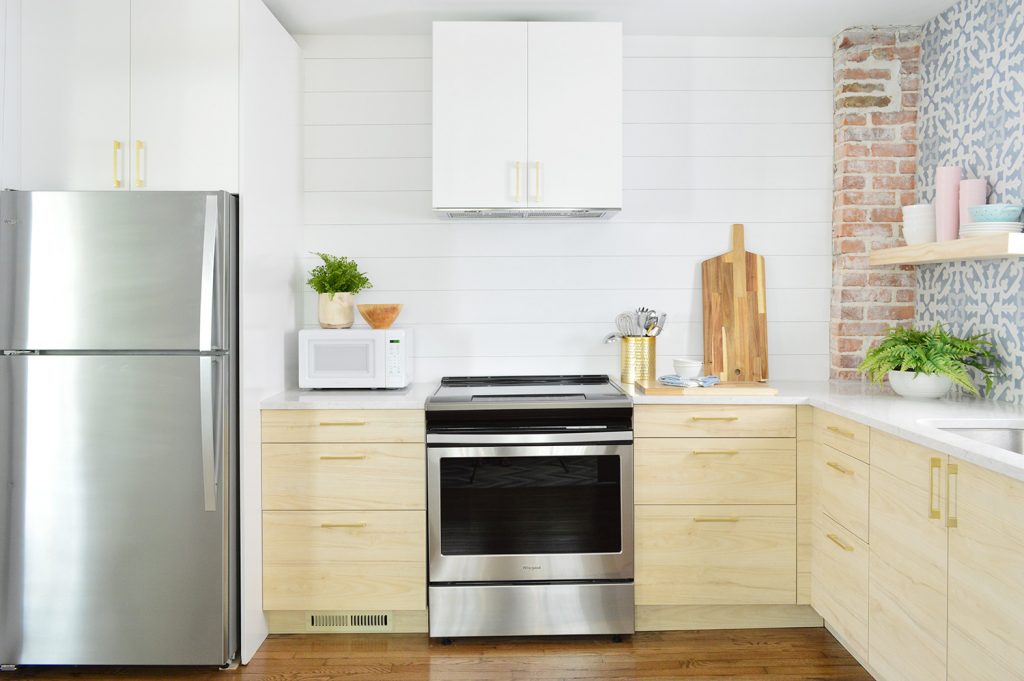 One good way to get an idea of average costs is to use a site like HomeAdvisor (this isn't sponsored, they just always come up when I google things like "average cost to refinish wood floors") which will show that our typical $3.50/square foot labor fees are on the higher end of those costs at $3.50, so who knows, yours could be less!
And speaking of the duplex, for anyone who has inquired about fall bookings, we released some dates & almost all of them are booked… but the end of this week is still available on the left side, and the end of next week is available on both sides (here's the link to the right side). We do a minimum 3 night stay in the off season, so you can check in on Wednesday or Thursday (that's why those are the only dates Airbnb shows) but once you select your check-in date, it'll expand & you can select your checkout date. Sorry it's so confusing! And here's a post about everything you can do there (even the ice cream shop is still open through next weekend) and a post to see the entire duplex before & after.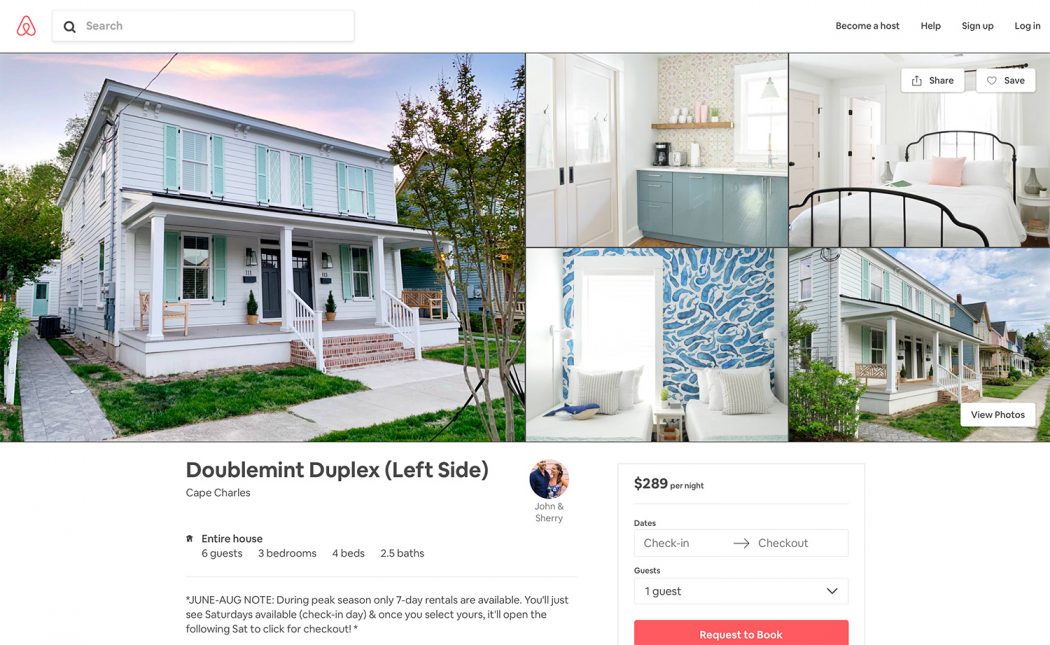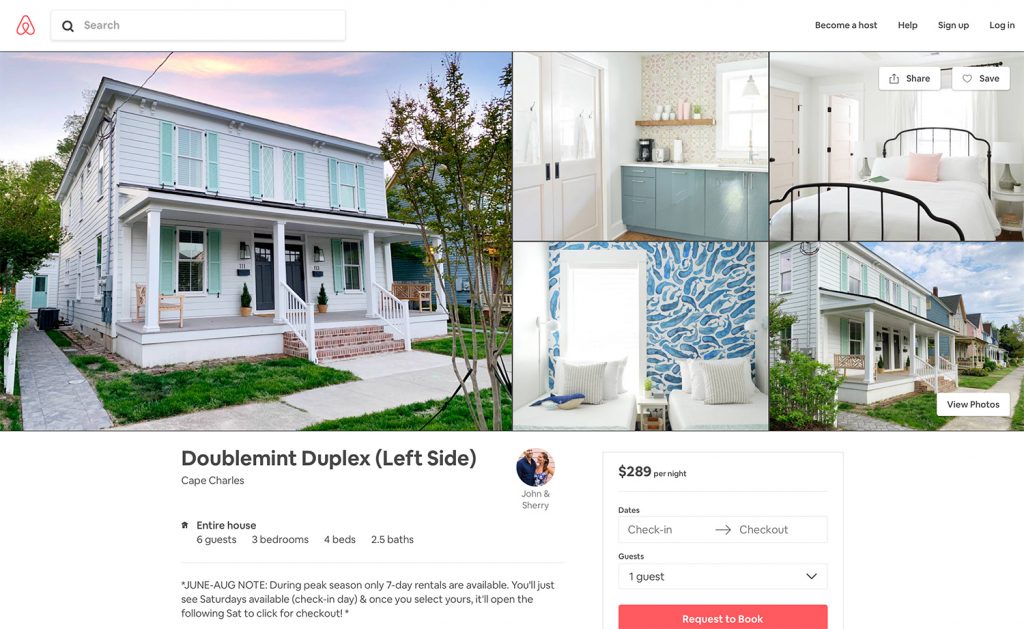 But back to kitchen renovations for a second, here are a few more posts you might like:
*This post contains affiliate links*