Right in the middle of our own month-long shopping ban, we jumped at the chance to have a deep conversation with the author who started it all: Cait Flanders. She shared fascinating insights, regrets, and explained how her "Year of Less" had a lasting change on her relationship with "stuff." She also cleared up some common misconceptions about her ban, including why shopping is not the enemy – and how this experiment affected her relationships (along with her bank account). We also cover how some outsourced work in our backyard from last fall is finally starting to pay off, and why we're both very glad not to be in high school anymore.
You can download this episode from Apple Podcasts, Google Play, Stitcher, TuneIn Radio, and Spotify – or listen to it below! Then use this page to check out any links, notes, or photos we referenced. Note: If you're reading in a feed reader, you may have to click through to the post to see the player.
What's New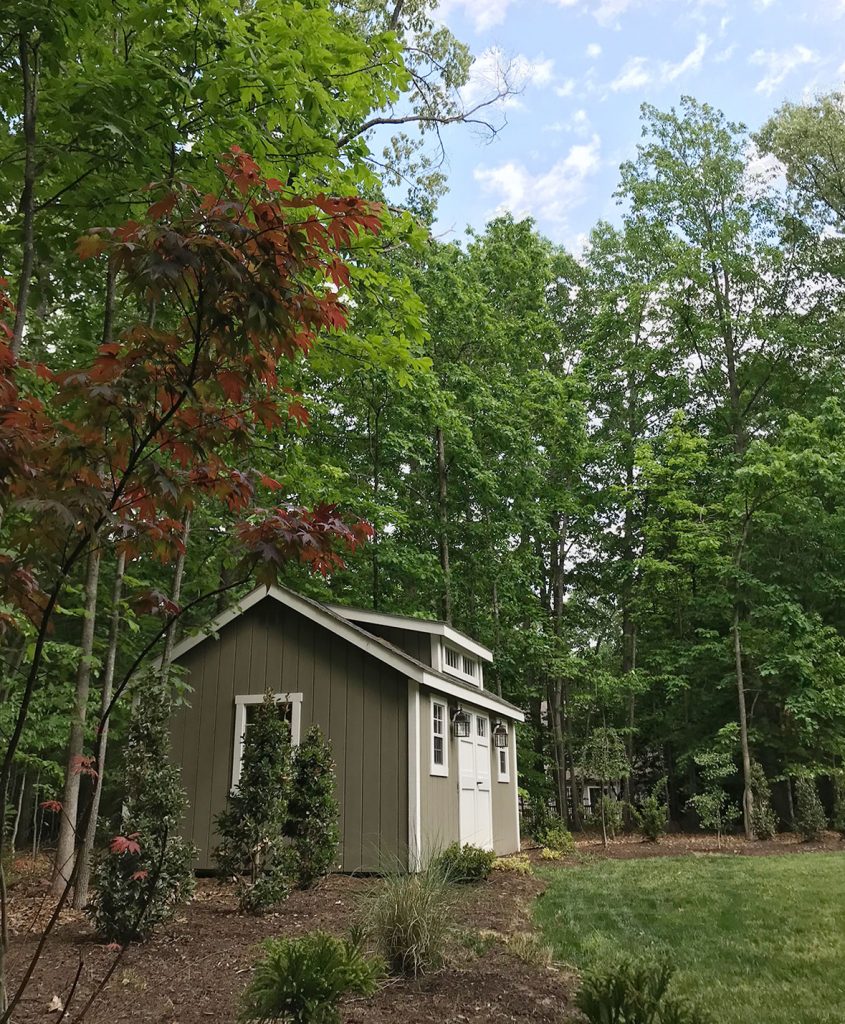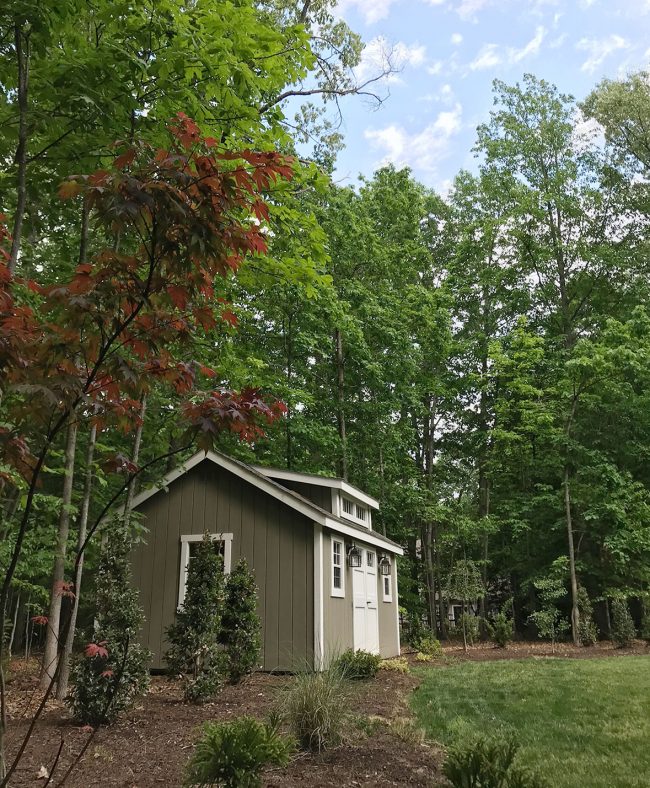 That's the progress we're seeing in our backyard now that things have started to green up. Everything will grow and fill in a lot more (and we need fresh mulch), but we're so relieved to see that almost everything survived their first (very harsh) winter at our house.
In the shot below you can see some of the ornamental trees we had planted – a gingko in the foreground (the non-stinky kind) and a weeping cherry in the background. Can you spot the line where the deer nibbled the bottoms of each branch? Fortunately, it's starting to grow back.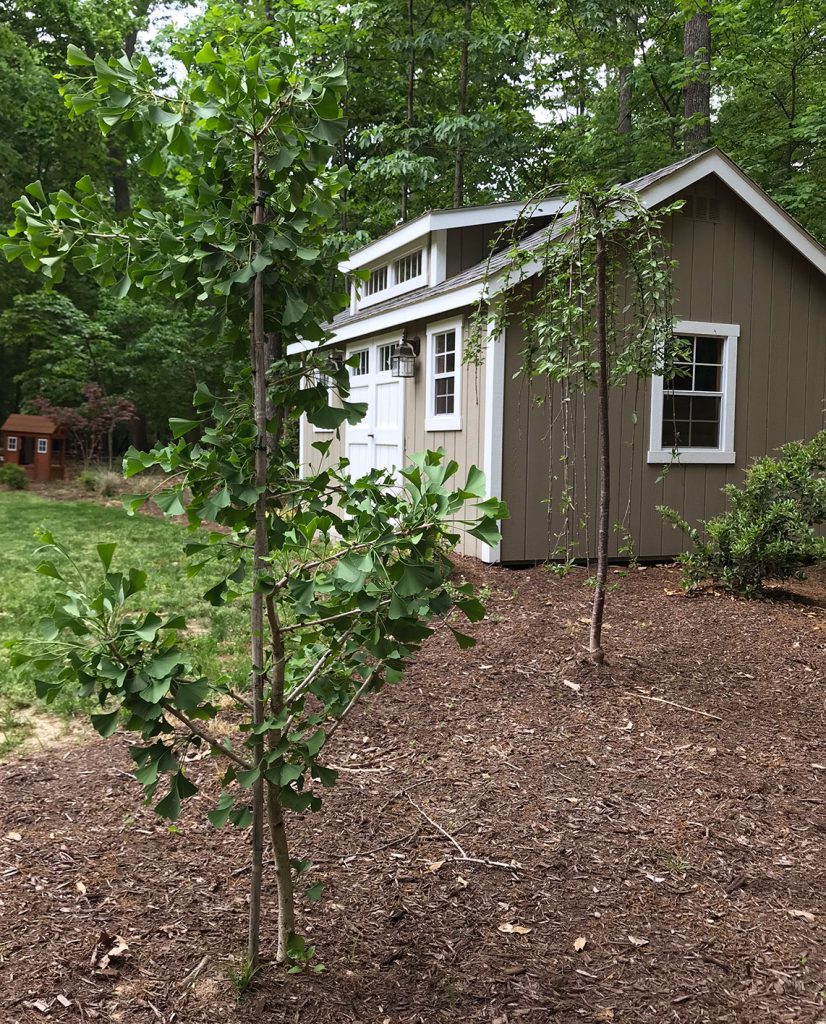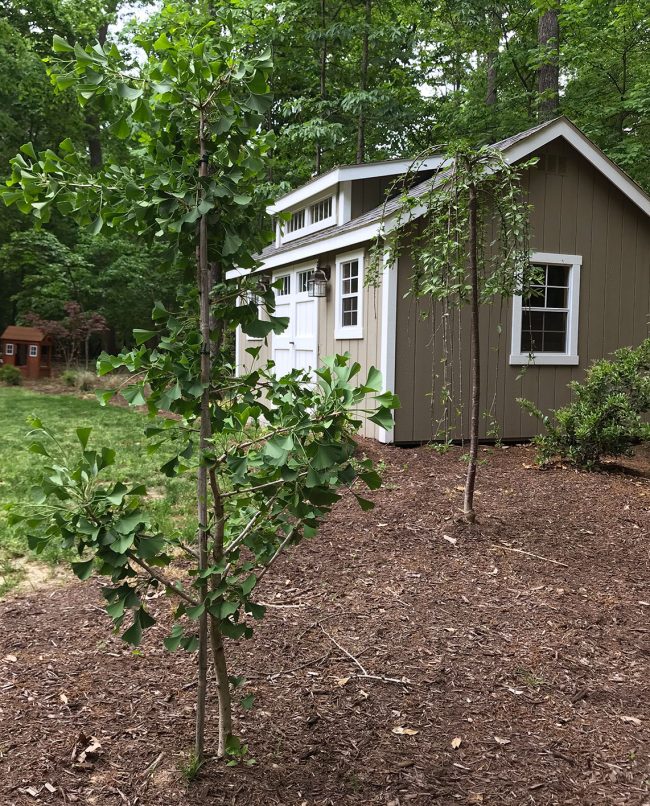 You can hear more about the decision and the process behind having this part of our yard landscaped in Episode #86 (hello two-year plant warranty!). That episode's show notes also have more photos of our progress back there over the years, including this bleak before photo: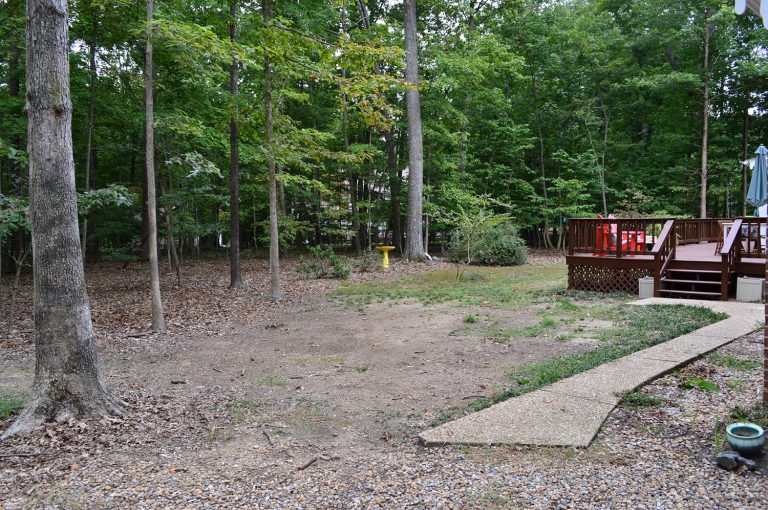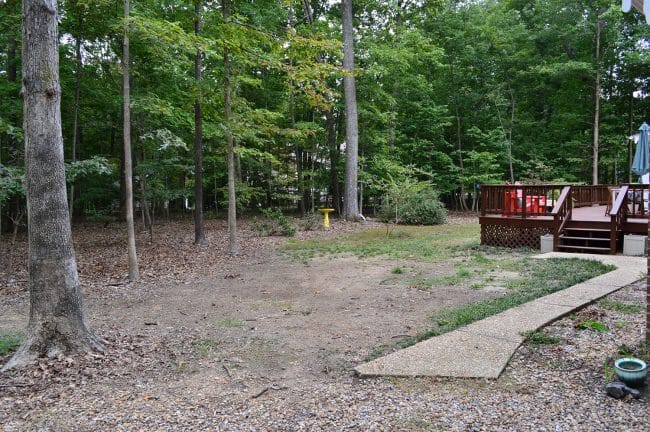 Here's that similar angle photographed this week. Next on our list is a stone patio where you see that pea gravel and old path on the bottom right.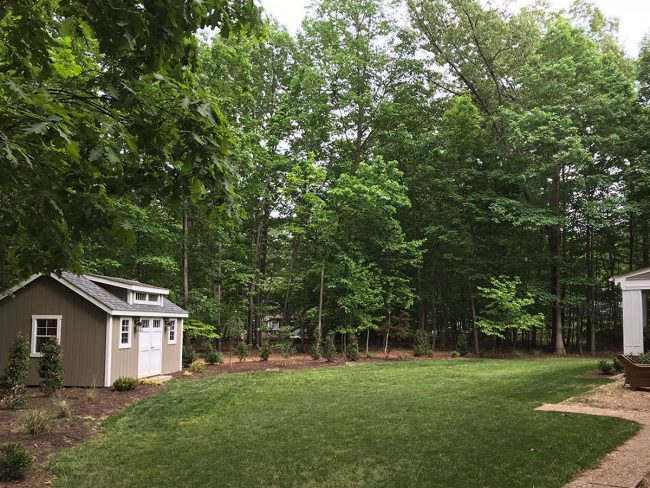 Cait Flanders, The Year of Less
If you want to hear about Cait's SECOND year of her shopping ban and read her inventory of every. single. thing. she bought that year, check out this blog post.
That post also concludes with a really interesting infographic (you know I love an infographic!) summarizing the feedback she got from the hundreds of other people who challenged themselves to shopping bans. Here's a snippet:
We're Digging
Here's that eyebrow pencil that Sherry is feeling especially affectionate towards throughout these shopping-free days. Hurrah for old friends… who help you fill in your brows. (I'm told they also come in other shades like blonde and dark brunette – so I now officially know more about eyebrow pencils than the average husband I think). Also, for anyone wondering what other makeup stuff she keeps in that little case, she covered that in this post (along with her weird coconut oil obsession).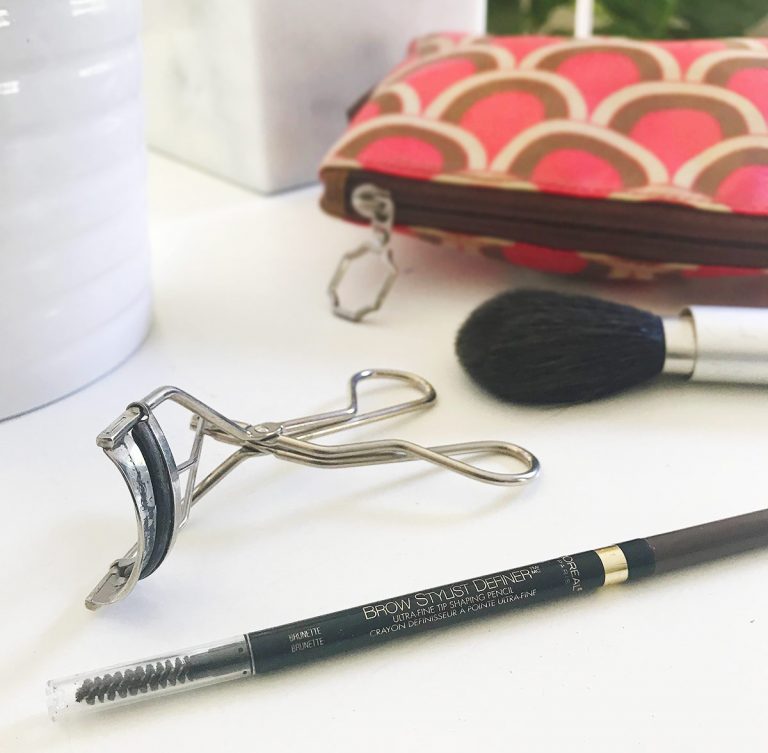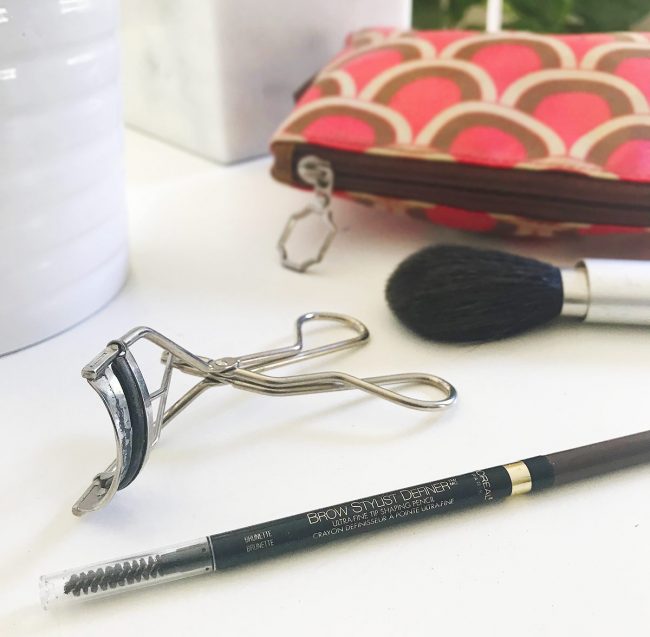 And if you want to check out Undercover High, you can watch full episodes on the A&E website. You just have to sign in with your cable provider (ours is Sling these days since they now offer more channels we like than PlaystationVue – you can read more about how we cut the cable here). And you can watch a brief trailer of it below:
If you're looking for something we've dug in a past episode but don't remember which show notes to click into, here's a master list of everything we've been digging from all of our past episodes.
And lastly, a big thank you to Annie Selke for sponsoring this episode. Be sure to check out all of Annie's indoor/outdoor rugs, as well as browse her summer collection at AnnieSelke.com/YHL. And enter YHL15 to get 15% off any order at check out.


Thanks for listening, guys!
*This post contains affiliate links*