Yup, our third annual Wedding Week is upon us thanks to our upcoming anniversary this Wednesday. And it's hard to believe that yet another year has flown by, especially since our DIY backyard wedding (held right here at Casa Petersik on 7.7.07) still feels like it was yesterday.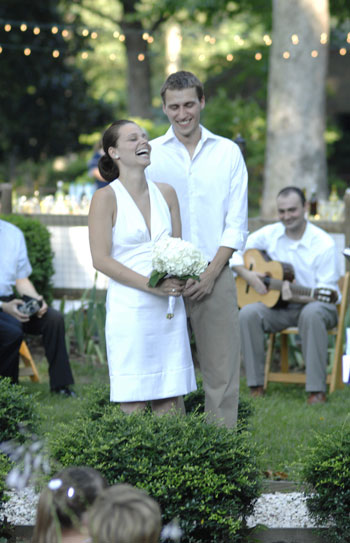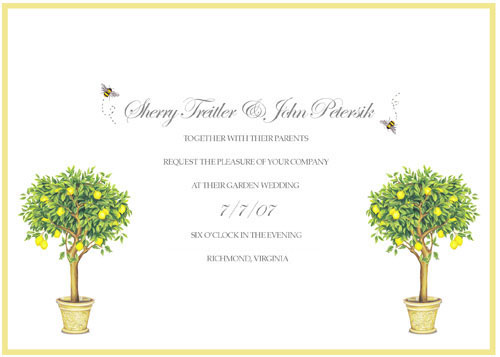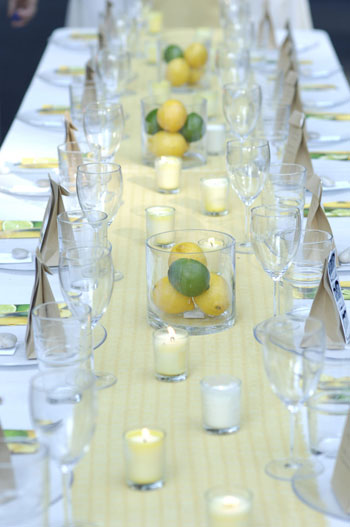 Of course most of you have already read all about our wedding by clicking that tab under our blog header, and we've used Wedding Week I and Wedding Week II to describe things like our courtship, our engagement, and our honeymoon in detail. We even divulged home related DIY projects, like how I dyed my wedding dress…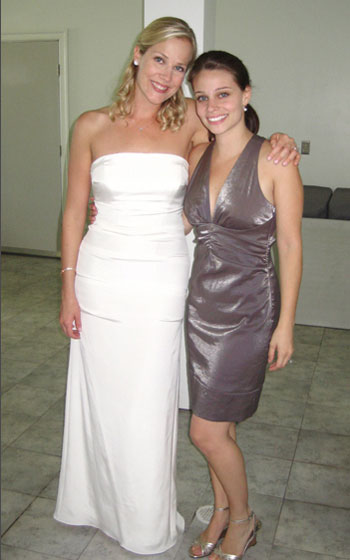 …and how we commemorated our nuptials with a shadow box filled with wedding paraphernalia. We also mentioned some fun anniversary traditions, like when we recreated the same meal that our guests enjoyed at our wedding for our first anniversary…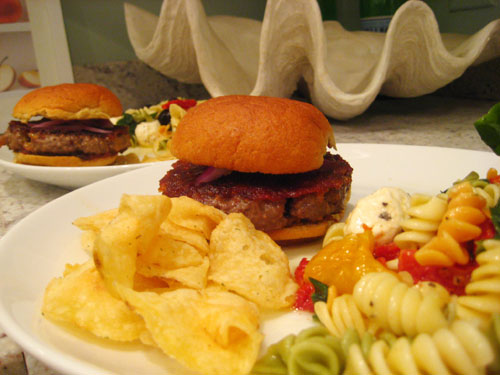 … and went out to eat at the restaurant where we had our rehearsal dinner for our second anniversary. In fact, here's a quick and dirty rundown of all the wedding related posts that we've already covered:
And since we've already touched on a whole lotta wedding-related stuff in these posts of yore, we're doing our best to keep things exciting this time around. This week you can look forward to:
A fun wedding-themed giveaway (that's also for non-engaged & already-married folks)
A post about how we solve decorating disagreements
A romantic bedroom mood board for anyone who wants to feather their love nest
A roundup of DIY home decor that we whipped up to commemorate special moments
A post about the gifts we exchanged this year
A post about how we expanded upon our anniversary tradition
Sure, it's a little bit self-indulgent and some of the deets are a tad unrelated to home improvement, but we'd like to think that our relationship is an important part of what makes Young House Love tick. So we hope you'll enjoy this week's lovey-dovey detour with us (don't worry, we'll still be dishing out some of the usual home-related stuff too). As we like to say so often around these parts, stay tuned…
&nbsp
&nbsp&nbsp&nbsp

&nbsp

&nbsp
If you enjoyed this post, please leave a comment or subscribe to the feed and get future articles delivered to your feed reader.
62 Comments
This comment section is currently closed.