Archive for August, 2009
***This giveaway is no longer accepting entries***
We're back with another fantastic prize that THREE lucky winners will be able to put their names on. This one comes from Customized Stationary, a fun little Etsy shop that features playfully designed cards and prints that you can customize with everything from your first name to your family name. And they've kindly put together three sweet sets for our winners to choose from (each which includes a print and set of coordinating notecards) that we were so enamored with we couldn't help but snag a set for ourselves.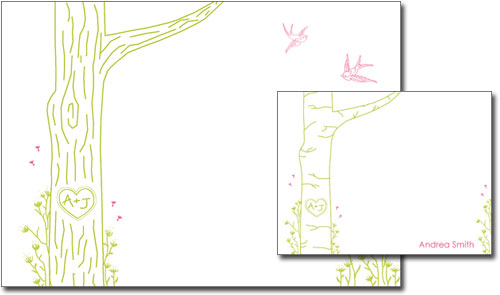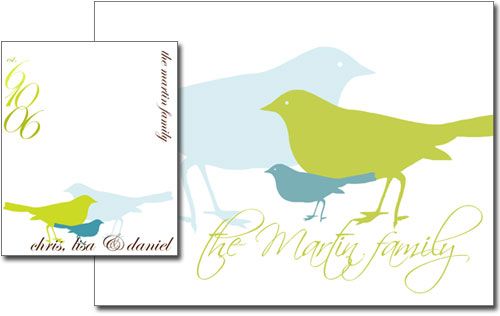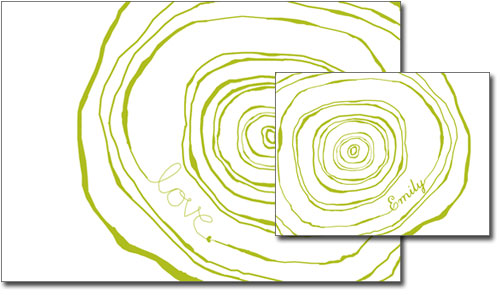 We had trouble picking, but ended up going with the Carved Tree set, which we got to customize not only with our name and our initials carved into the tree, but also with our choice of colors. That way we ended up with a perfect-for-us set of stationary that was almost too good lookin' to unwrap.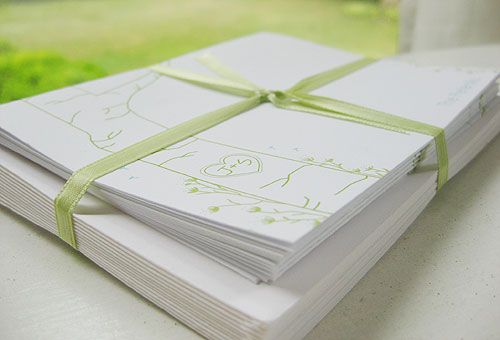 Want a chance to customize your own set? Here are the giveaway deets:
PRIZE: 8×10″ print and coordinating twelve pack of 4 x 5.25 notecards in your selected design (Bird Family, Carved Tree or Stump). It's a $27 value, but stay tuned for a YHL special discount at the end of the contest on Thursday.
TO ENTER: Comment on this post with the words "CUSTOMIZE ME" and…
BONUS QUESTION: Tell us about one of the last handwritten letters your sent (or received). Seems to be a dying custom in the digital age, so what was memorable about a recent time you used snail mail to send something special?
CONTEST CLOSES: Wednesday, September 2nd at 8pm EST
NUMBER OF WINNERS: Three
PRIZE SHIPS: USA Only
THE USUAL: One entry per e-mail address is permitted. The winners will be selected using random.org and announced on Thursday. Good luck!
Get more info on our freebies at our Giveaway FAQs page. Images courtesy of Customized Stationary.
&nbsp&nbsp&nbsp
Susan's living room is ready to be transformed. Here's her letter:
I can't even begin to tell you how excited I am about this! My sister-in-law thinks you're fabulous and this was an early birthday present  from her. Yay! To be honest, I don't even know where to begin with my living room. I guess I am looking for a "Pottery Barn" type space. I'm trying to get the look and still keeping in mind the ages of my young children. The entertainment center is brand new and has to stay. I would like to recover the big chair. It doesn't go with anything. My couch is comfy and we thought it would be okay to keep it for now because the kids are so young but I was thinking of purchasing a new L shaped sectional so ideas for a later purchase would be helpful. The paint color will have to stay for now but it's a neutral color so it should be easy to work with. The space is turning into a toy room so any ideas for toy storage are welcome! Three issues I have are: 1). What kind of curtains do I get for these windows?  2.) Where to hang pictures/art?  3.) We need a better fireplace mantel (we bought a cheap one from Lowe's, but it was too short and we felt not thick enough). Thanks sooo much for the help! -Susan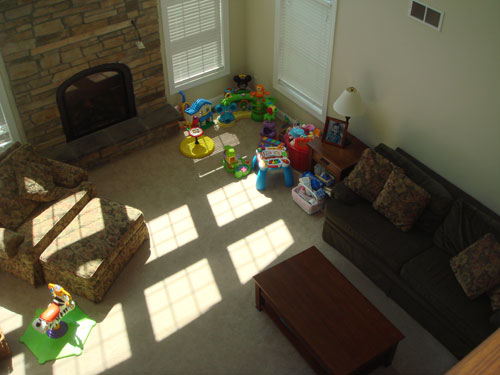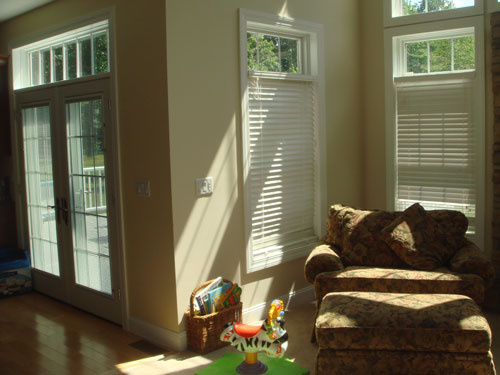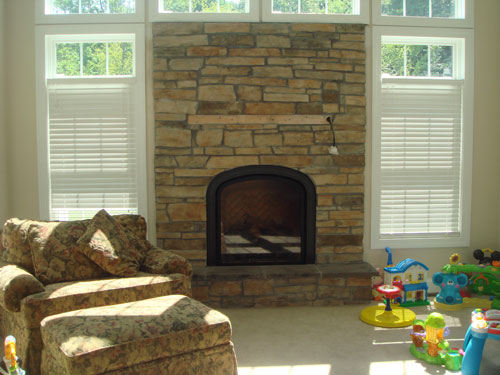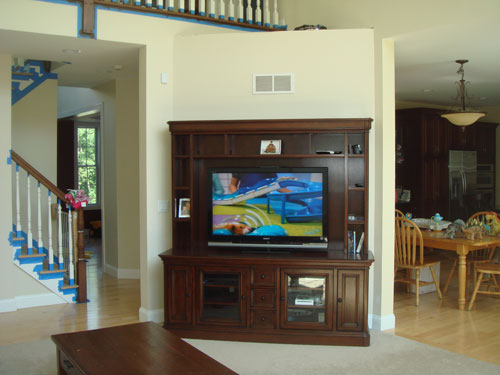 This space is primed for a major makeover. Here's the plan.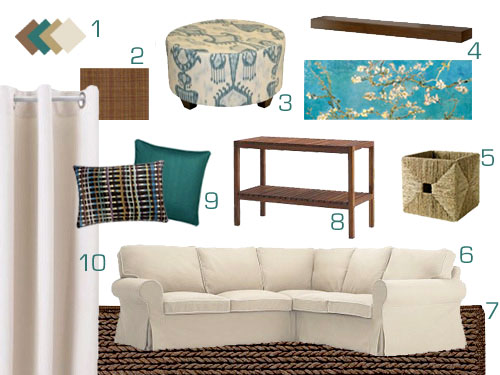 And now for the mood board breakdown.

Read the rest of this entry »
&nbsp&nbsp&nbsp