This super simple reader submitted makeover is proof that paint really can hide a multitude of sins. Here's Megan and Matt's letter:
Hi John and Sherry! We bought our first house almost two years ago from an elderly woman who decided to paint everything pink. Pink walls, pink trim, pint ceilings. I bought 18 gallons of paint the day of closing. I knew we had a lot of work ahead of us but I didn't REALLY understand the concept of sweat equity at the time. First thing to go was the puke green carpet. Then the wall color. Honestly, I would have been happy if we stopped there. But after some clearance shopping and a whole lotta spray paint, I finally started to realize my vision. Btw, I am in LOVE with your blog. I never even considered spray paint until I started reading your blog. It's like a whole new world opened up in front of me. Lol. Keep up the good work! –Meg (and Matt)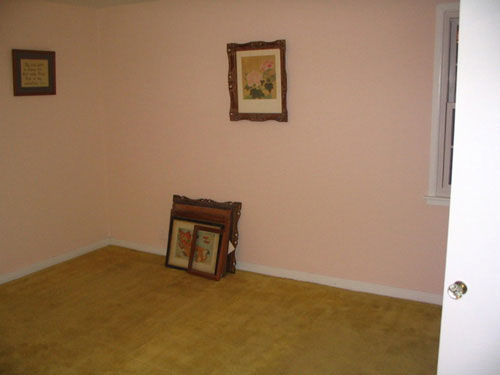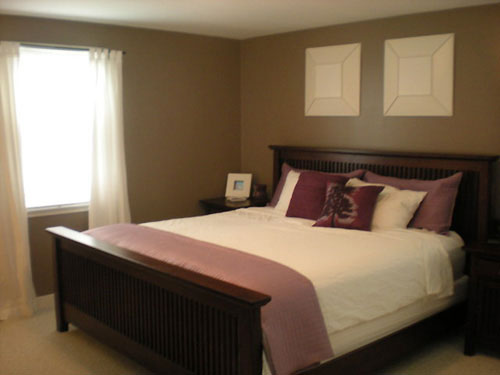 Isn't that a cozy and comfortable bedroom makeover? Gotta love that rich chocolate paint and the liberal dose of breezy white (in the curtains and the bedding to keep things from feeling too dark). We were especially enamored with how Meg hung some tiny hooks to display her jewelry to the left of the window. It's functional and beautiful!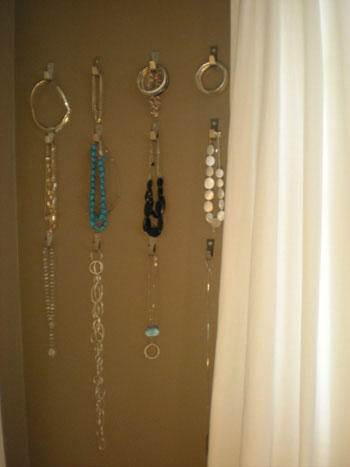 Thanks so much for sending the pics our way Meg and Matt! And good luck with the rest of your home makeover (you can drop in on their blog to follow their journey). I bet the previous owner wouldn't even recognize their bedroom, and that's a very good thing!
Psst, wanna see what our house's original owners think about our big home makeover? Check out that story right here.