Over 10 years ago we launched a small t-shirt line featuring designs for women, men, and – yes – even dogs! I'm not kidding. Who remembers that?! We eventually retired it, so who knows how many still exist out there in the wild – beyond the dozen or so in my dad's closet (he was our best customer) and the one below that showed up at a book signing in 2015.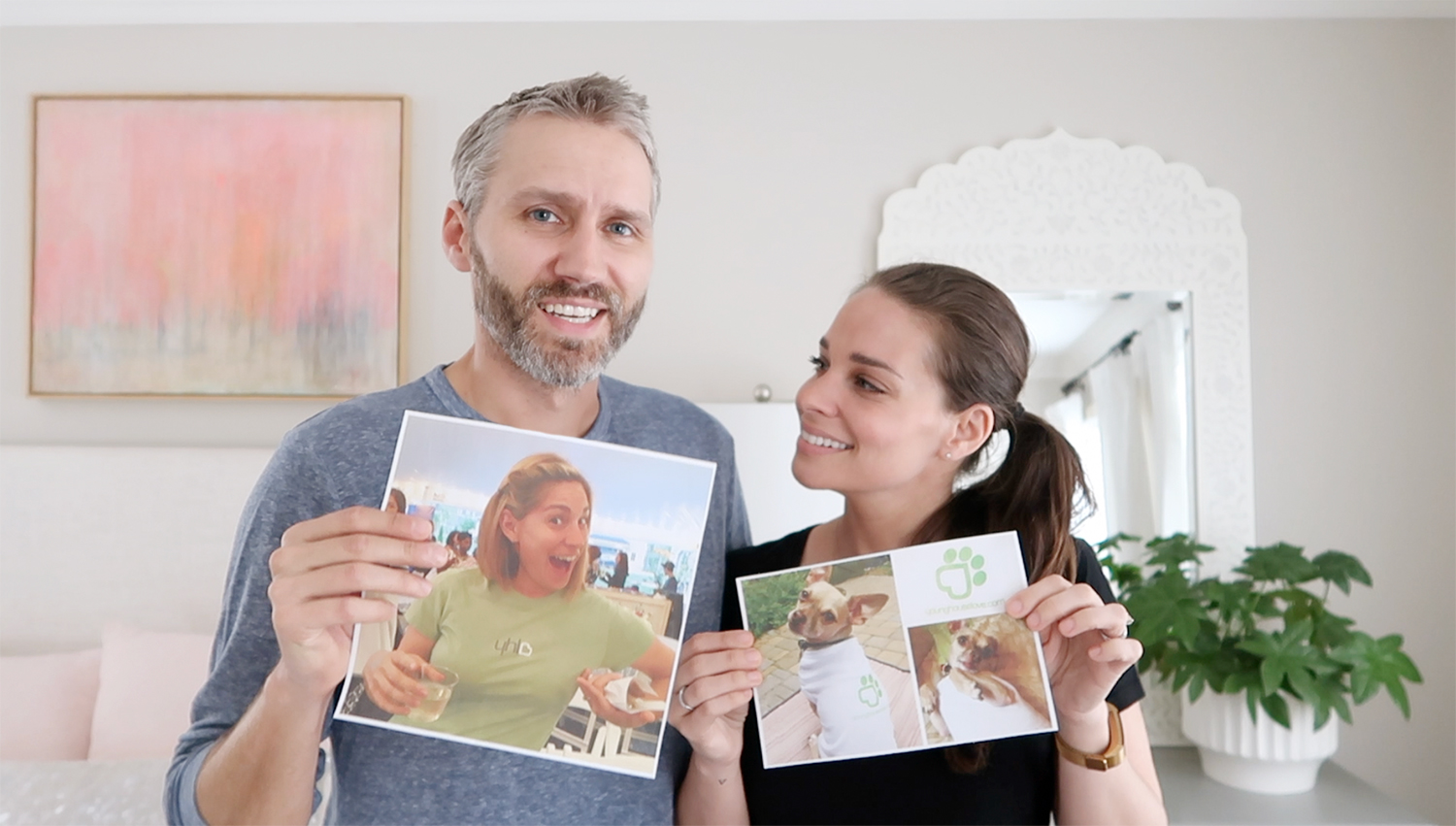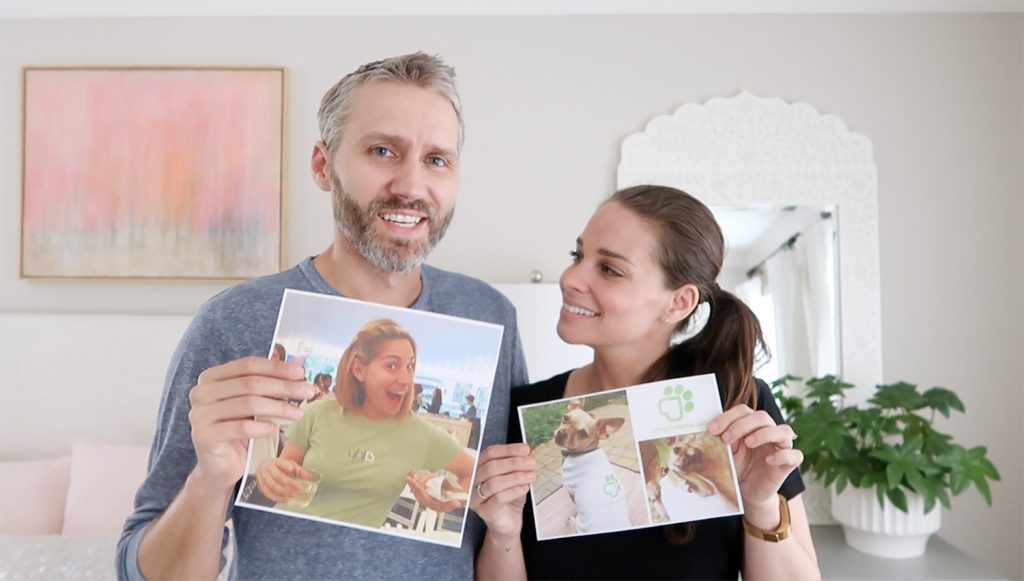 Earlier this year we got the itch to relaunch the line, but this time with a shift away from logo shirts and towards styles that could fit easily into anyone's closet… all while maintaining a distinctly Young House Love look.
So for months we've been fine-tuning the designs, researching the best fitting tees, and even "test-wearing" them around the house. So without further ado, we're THRILLED to launch them today – complete with a little video to show you the whole collection (it's actually very important that you watch this, so please press play):
Note: If you're having trouble viewing the video above, you can watch it here on YouTube.
If you can't watch the video right now, just come back to check it out when you can. And in the meantime we'll fill in some of the blanks. You may have actually caught us wearing a few of our favorite styles in photos and on Instagram over the past few weeks (we were hinting at this for sure!). Sherry's personal favorite is the Classic Black design, but she also finds herself wearing the Onyx version below a lot too. I'm also split between a few favorites. Usually, I'll grab the Midnight tee, but lately I've been mixing it up by wearing Extreme Gray more and more.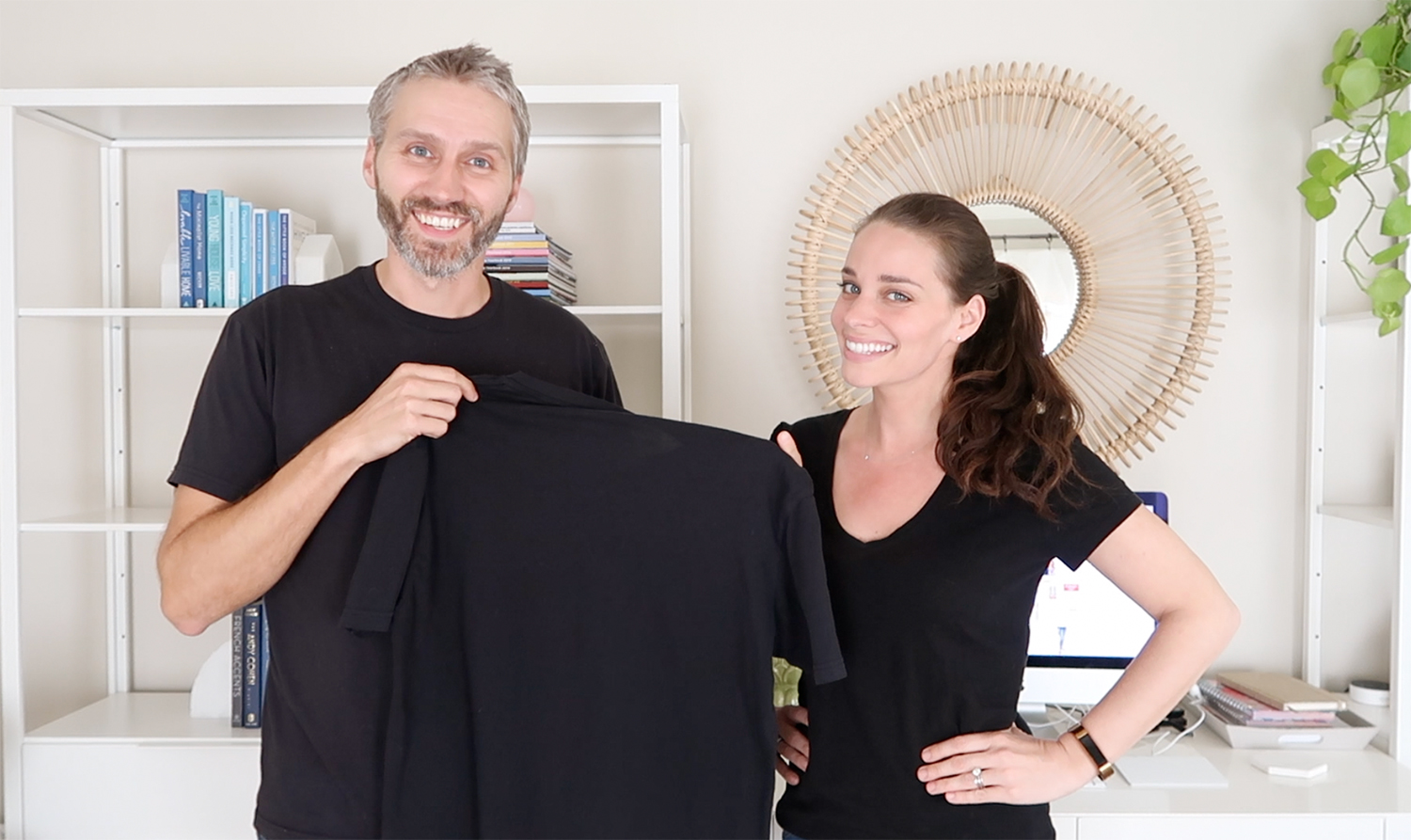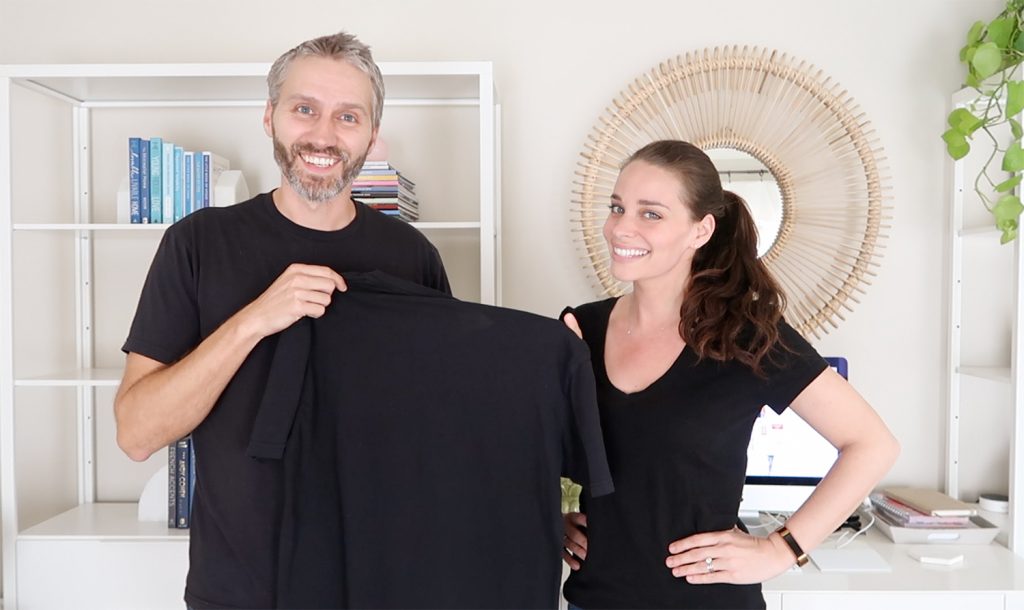 We also know that some people are more adventurous and like to make a statement with their shirts, which is why we threw in a few patterned options too. There's the Black-on-Black Stripe as well as the Black Ombre, which gradually fades from black to another black.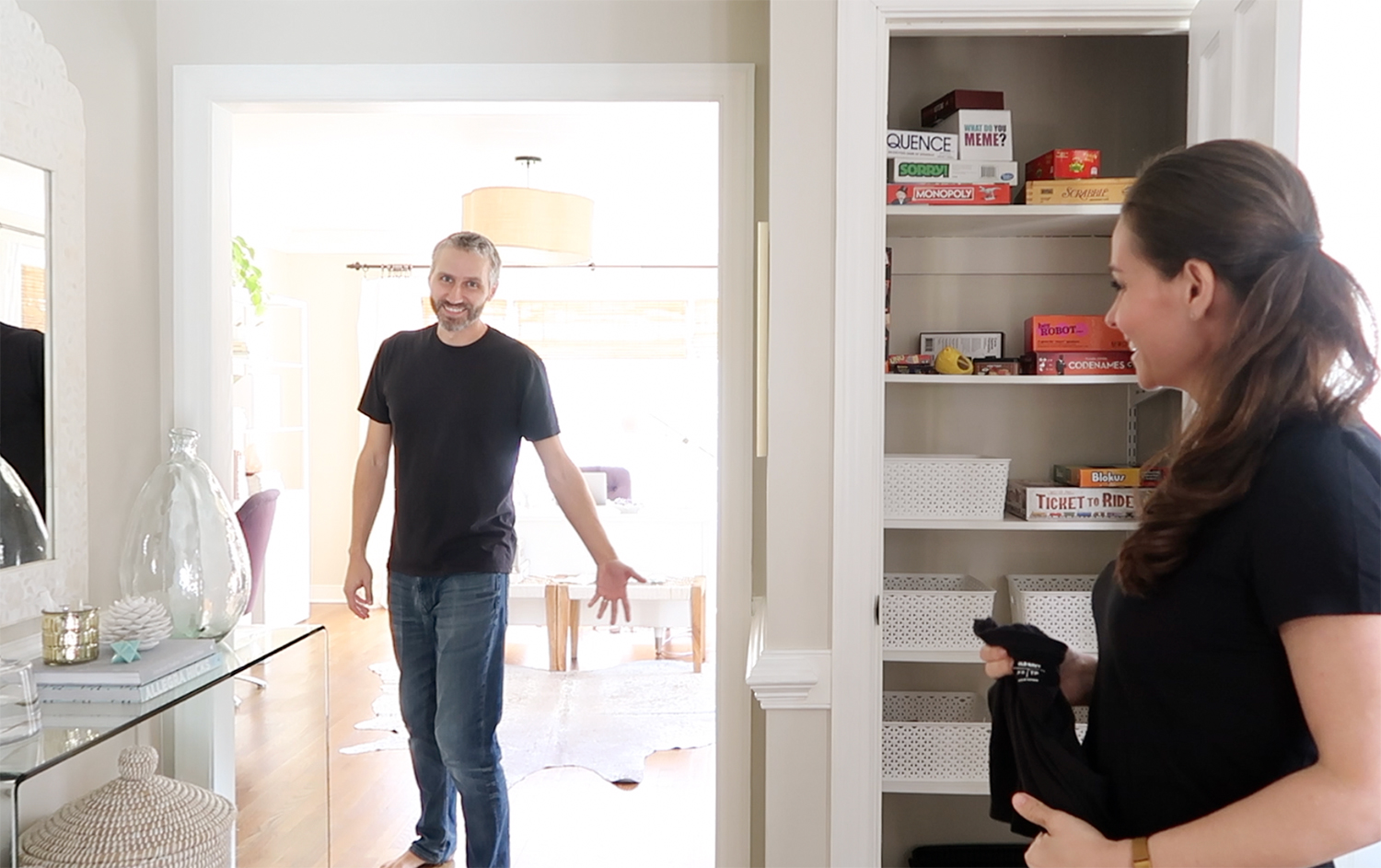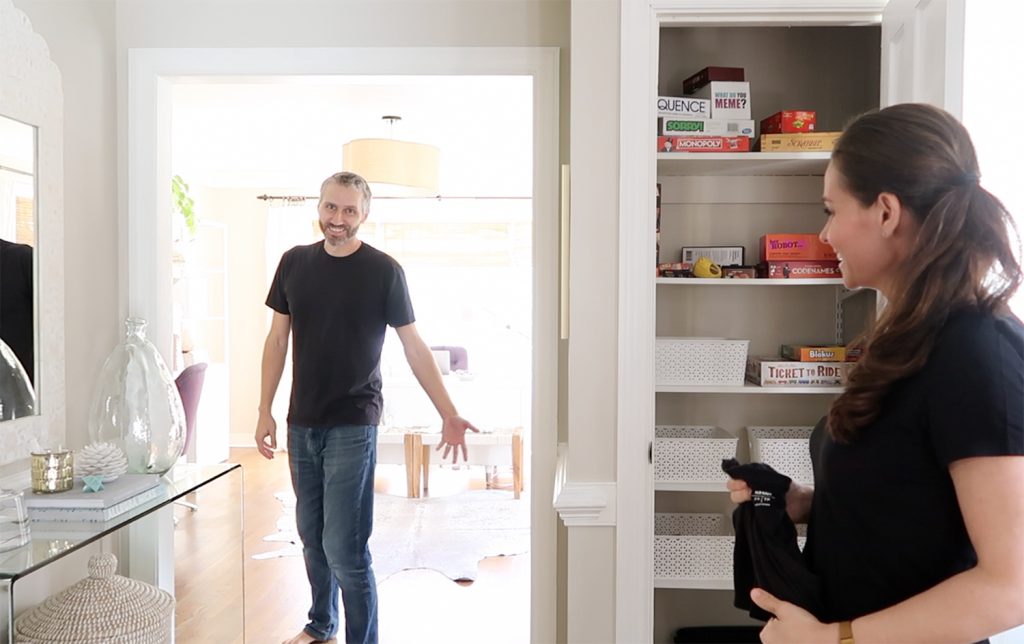 And for Sherry's fellow Jersey girls out there, she had to toss in some animal print. She passionately believes that animal prints are a neutral, so don't be afraid to mix our Panther or Raven printed shirts into your wardrobe. I also love our men's animal print: Stallion. It might be the placebo effect, but it really brings out my wild side.
Plus with our BUY ONE GET ONE FREE offer, it's a great time to snag one for yourself and a loved one. That way you too can unintentionally look like you're sharing one giant 2-person shirt with 3 armholes.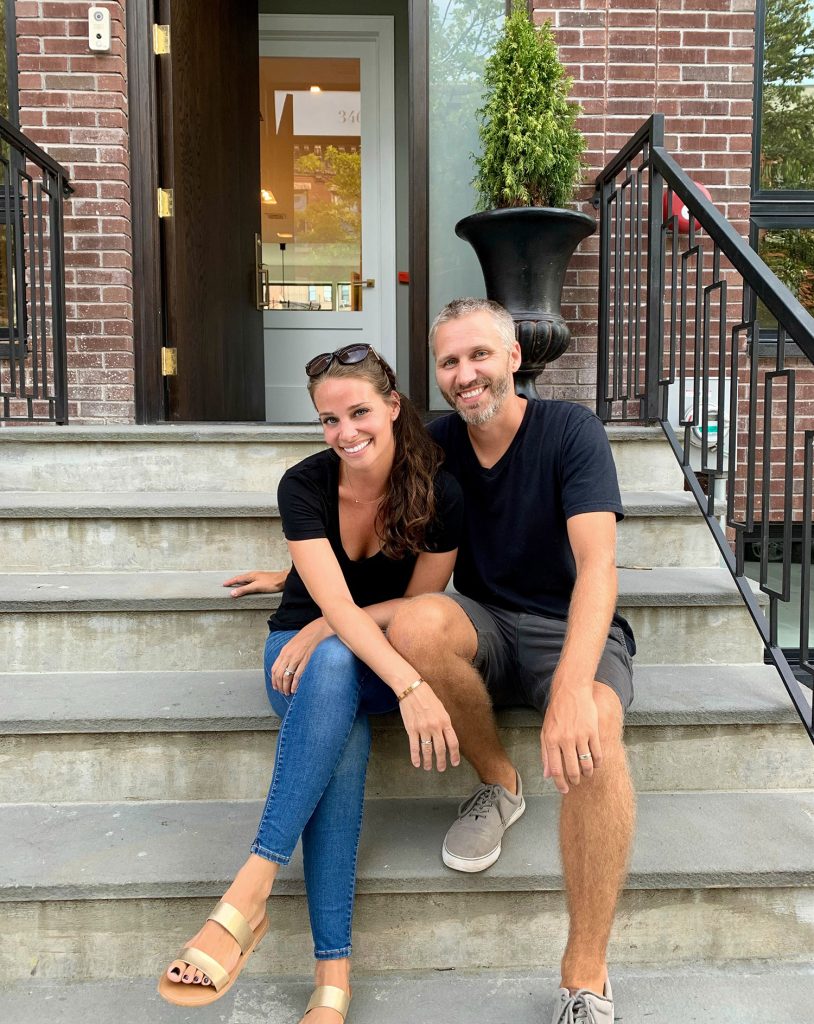 Really, it's a thing that happens often: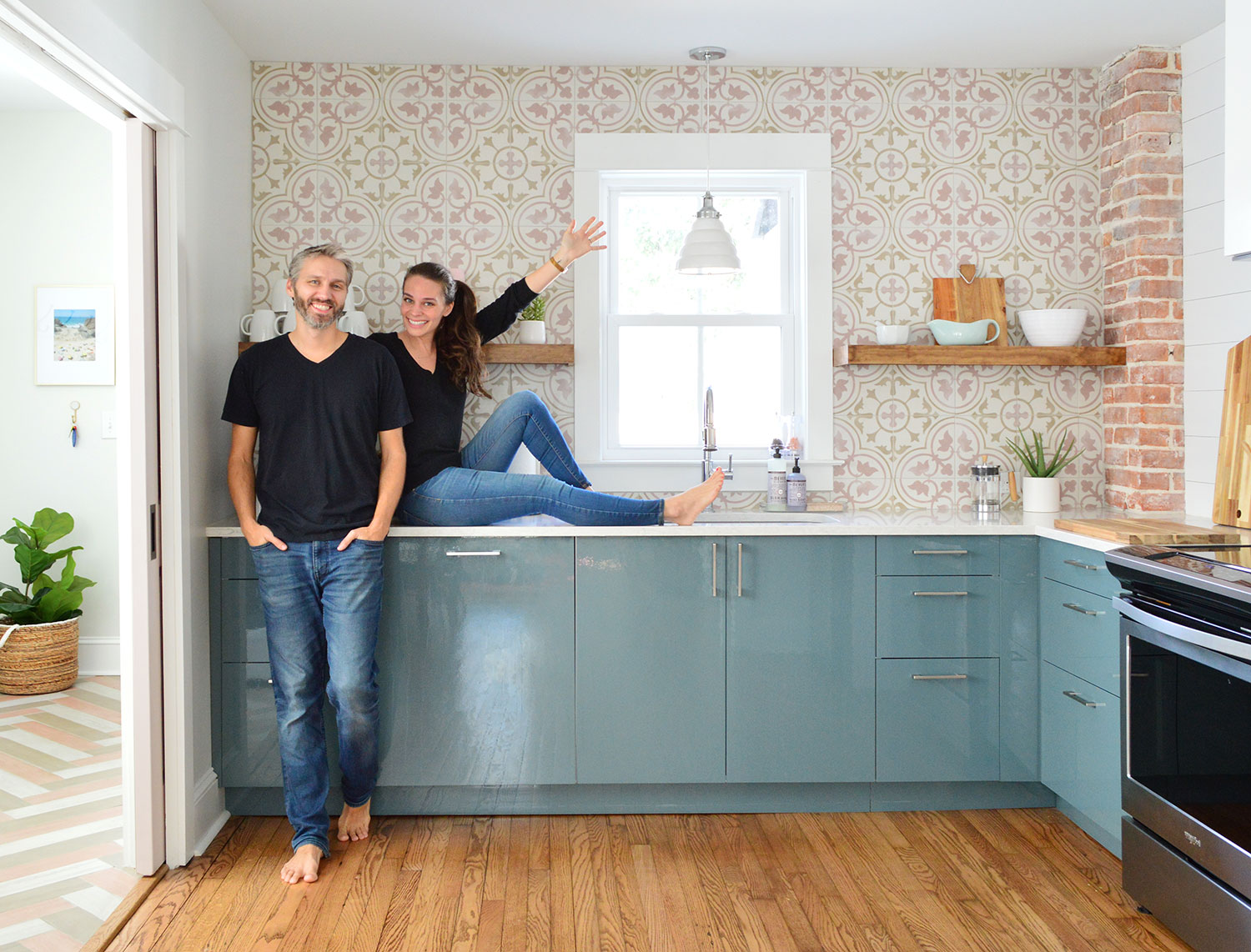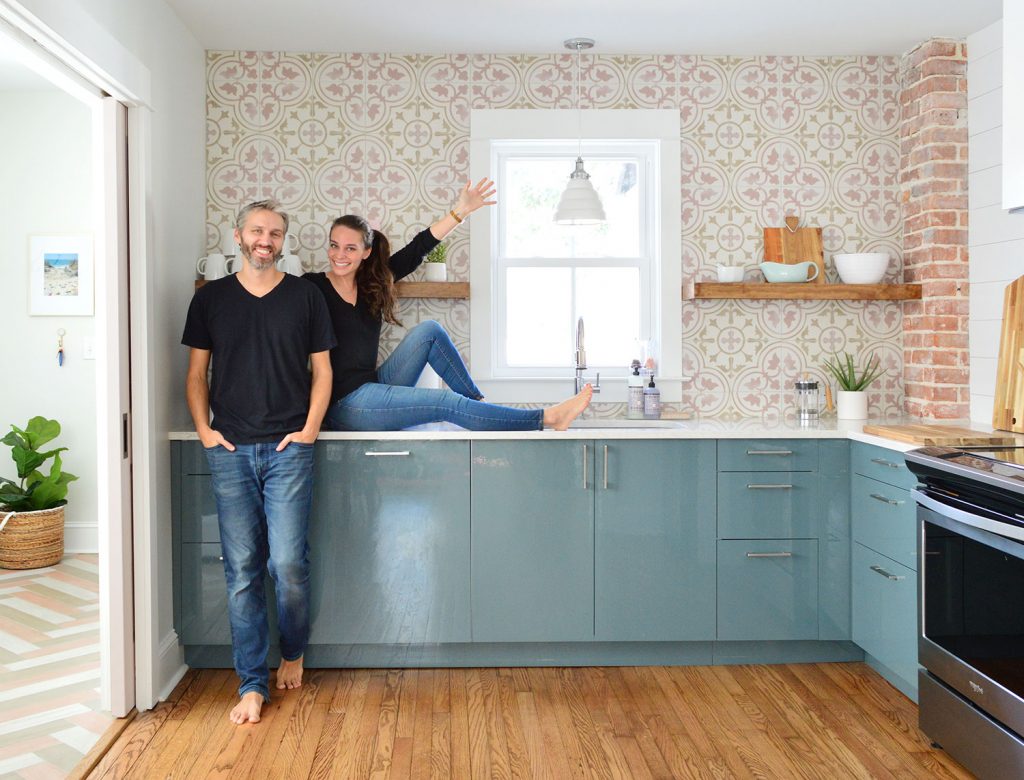 We've been passing some out to friends to test them for us and the initial feedback has been great! We've gotten stellar reviews like "Wow, it's like they're all the same shirt!"…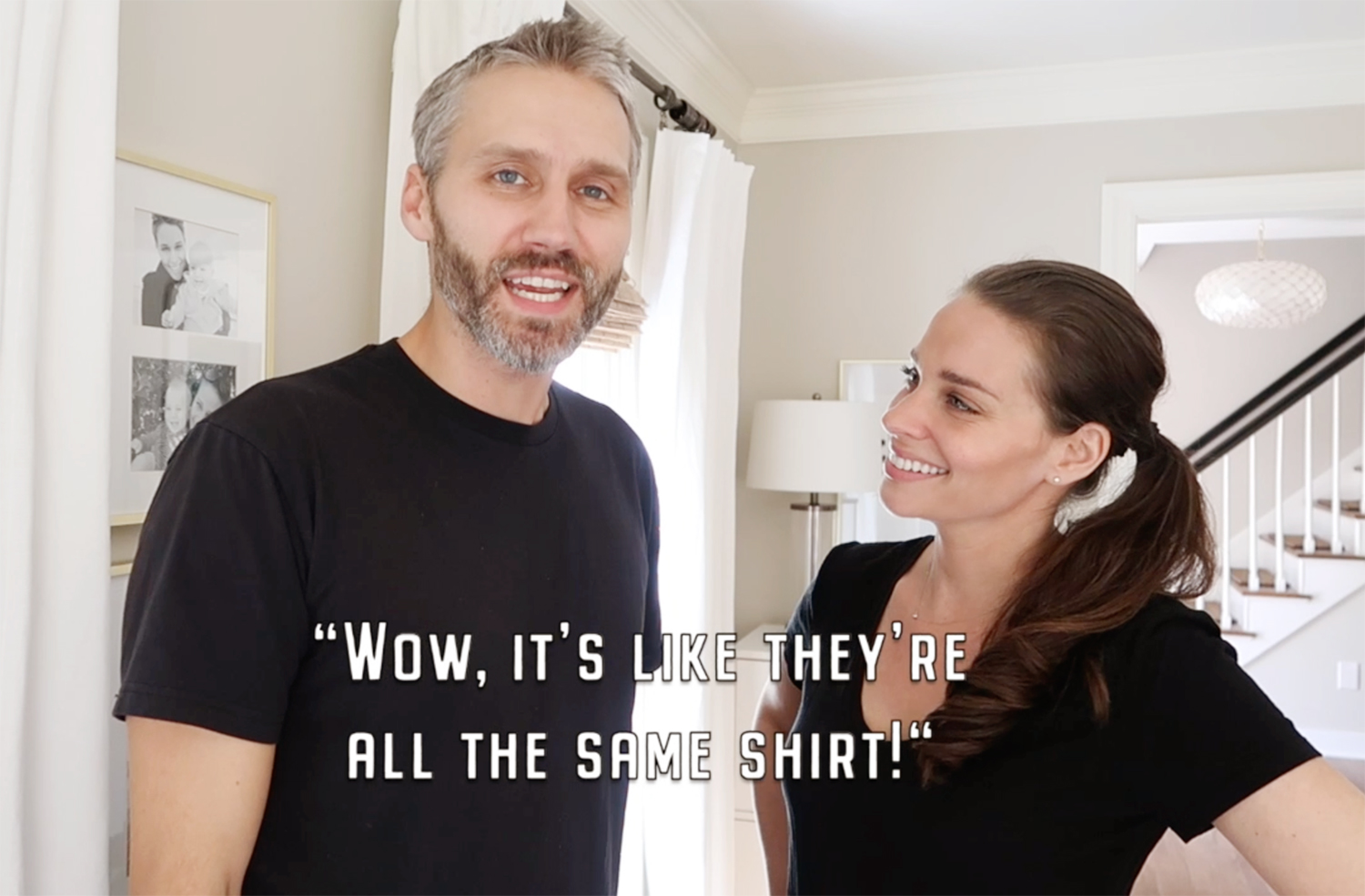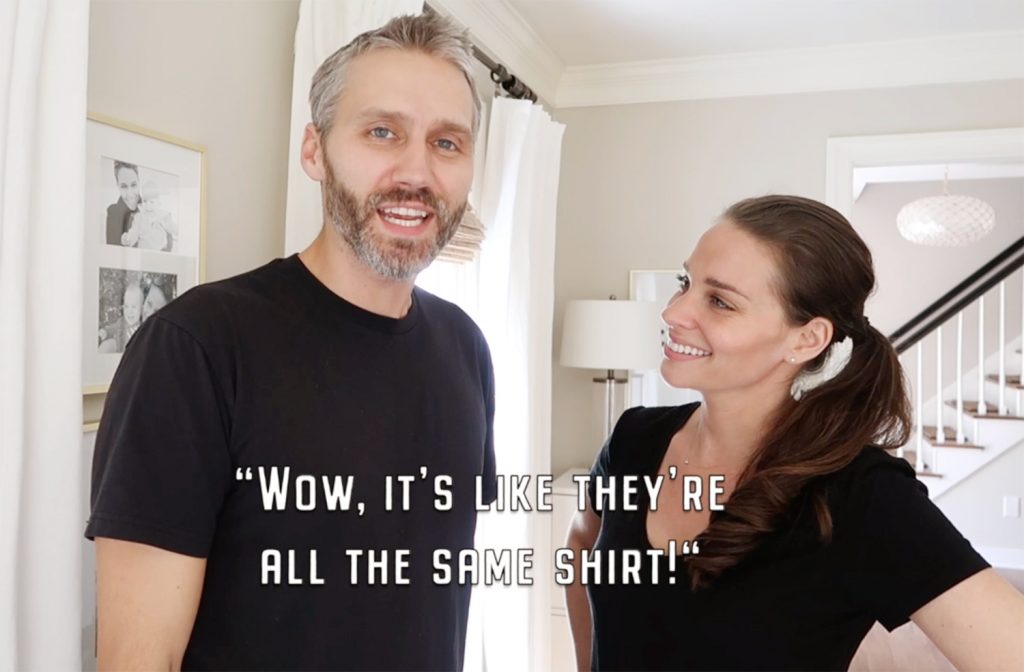 … and "Wait, aren't they all the same shirt?" and "Yes, these are definitely the same black shirt. How do I get my money back?" Spoiler alert: you can't! Sorry, there are no refunds. That's how sure we are that you'll love our shirts.
So what are you waiting for? Shop your favorite style below! We know it's going to be tough to pick a favorite.










And if wasn't already clear enough… APRIL FOOLS!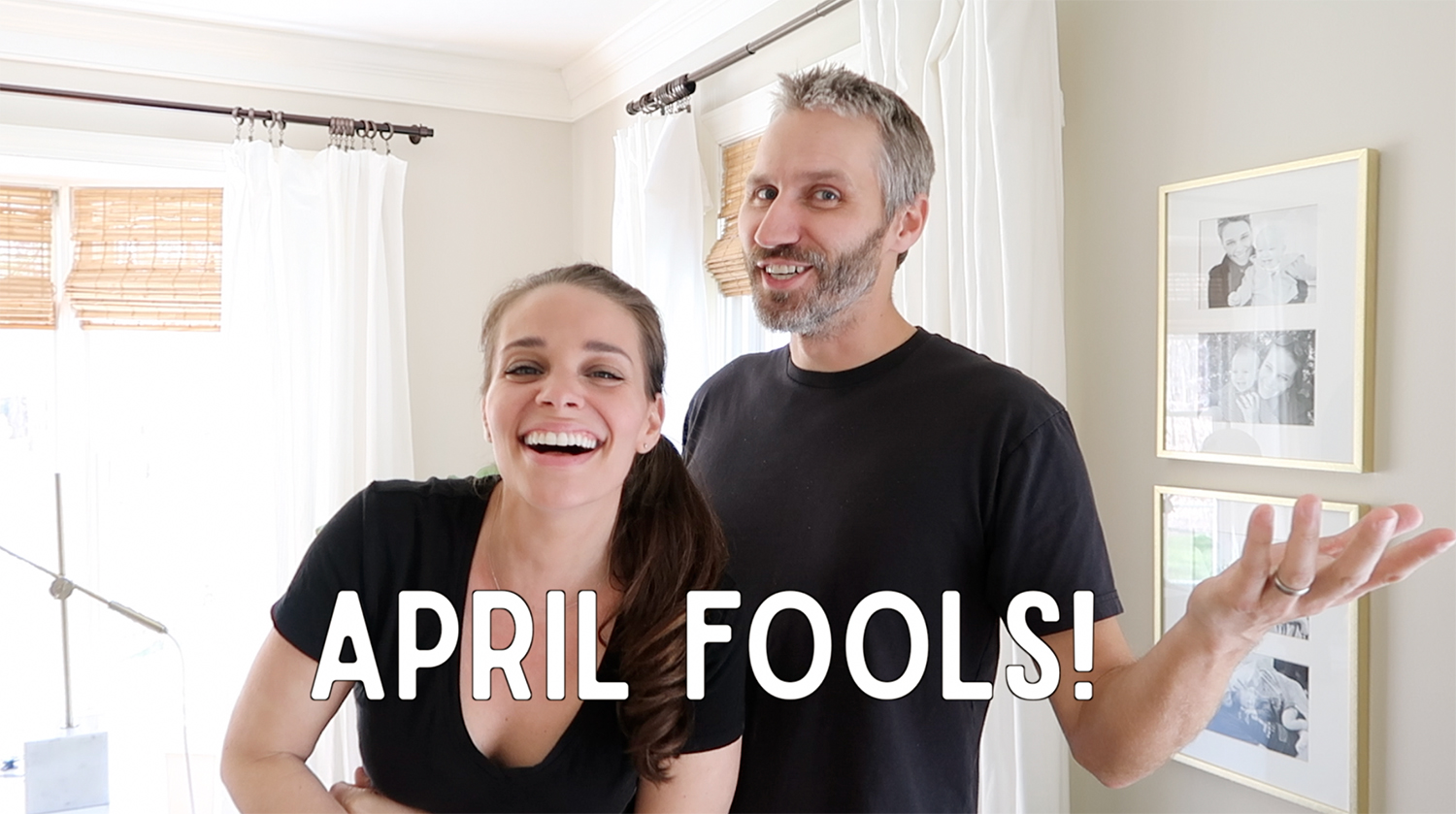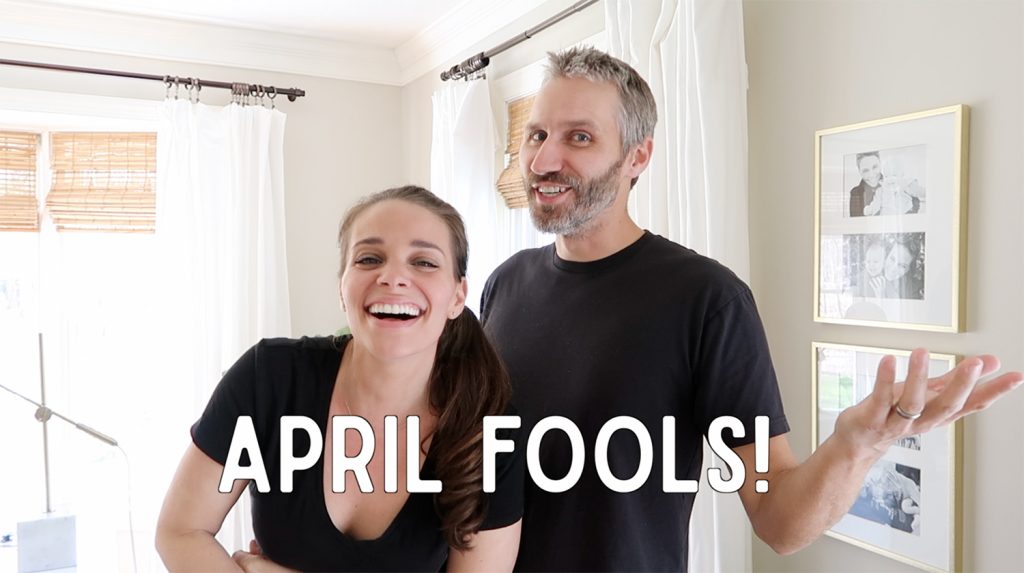 And if you want to check out some LEGIT blogger t-shirt lines, here are some great ones below. Sherry has the one in the middle and even got a second one for our daughter because she loves it so much.


If you'd like to dive deeper into our April Fools ridiculousness from the past 11 years (it's quite the tradition at this point), here are the links to everything from some other fake products that we "launched" (like 2018, 2017 & 2016) and a surprising number of rap videos (like 2013, 2014, & 2019):